Just a few pics from different places in the north.
This is a very nice restaurant on the 107 in Chiang Dao. It is on the bypass, opposite Doi Chiang Dao.
There is a lovely old wooden house there called Hoern Luang.
The owners have a built a super restaurant coffee shop nearby.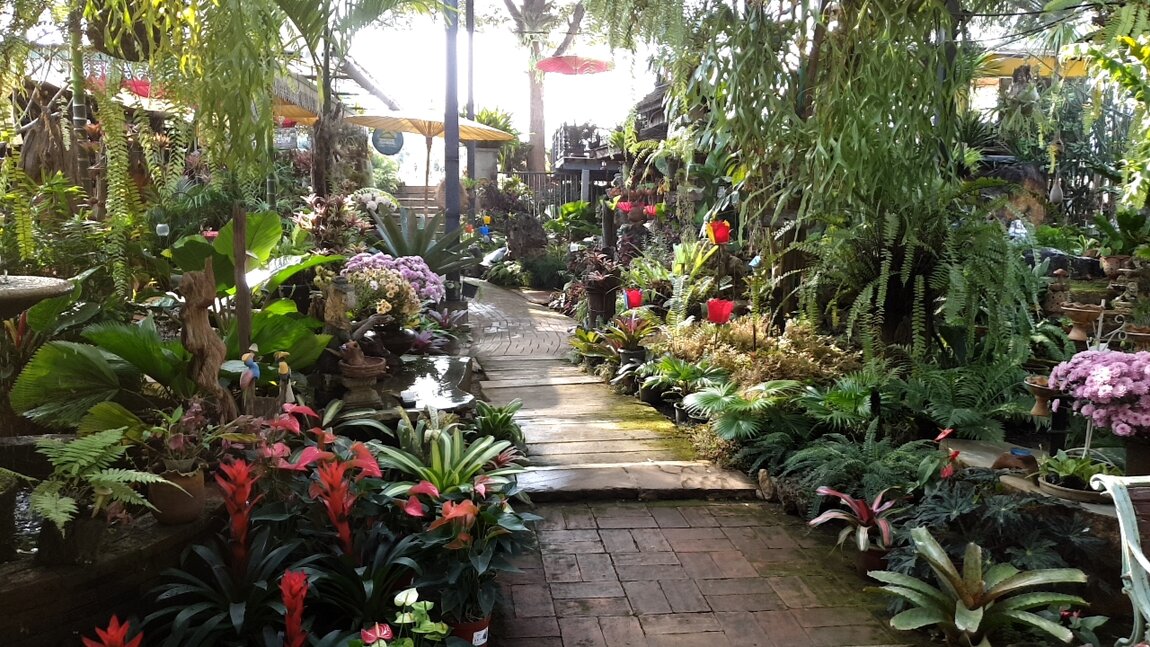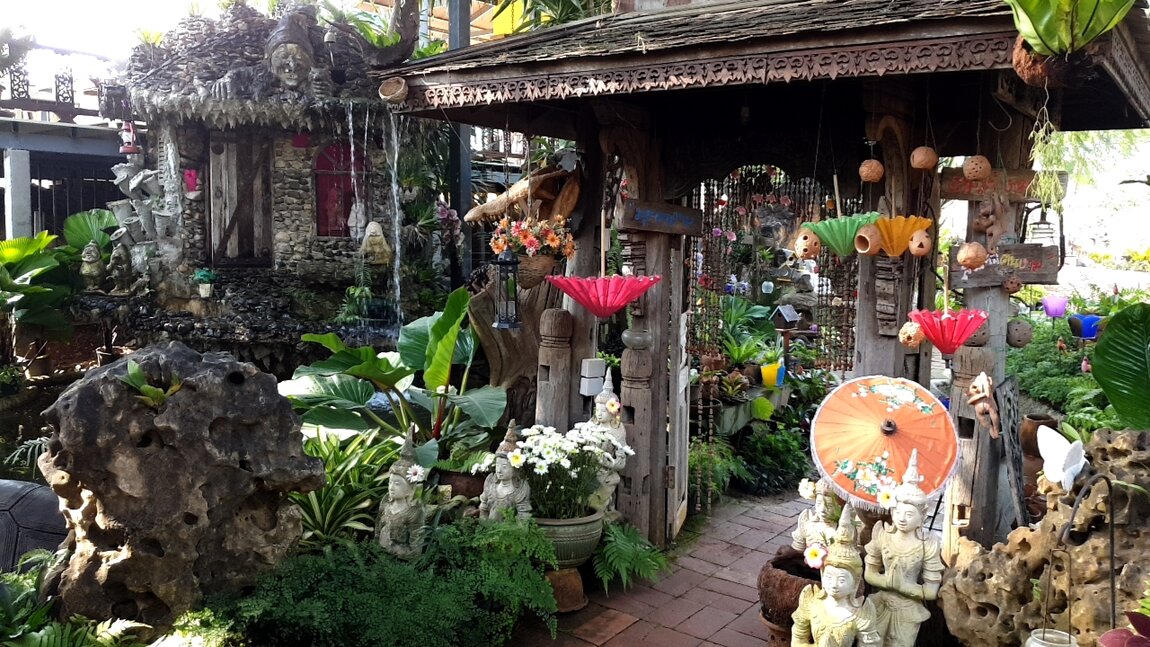 One of those places where there is "stuff" everywhere. ... I just noticed the figure on the roof of the round building on the left....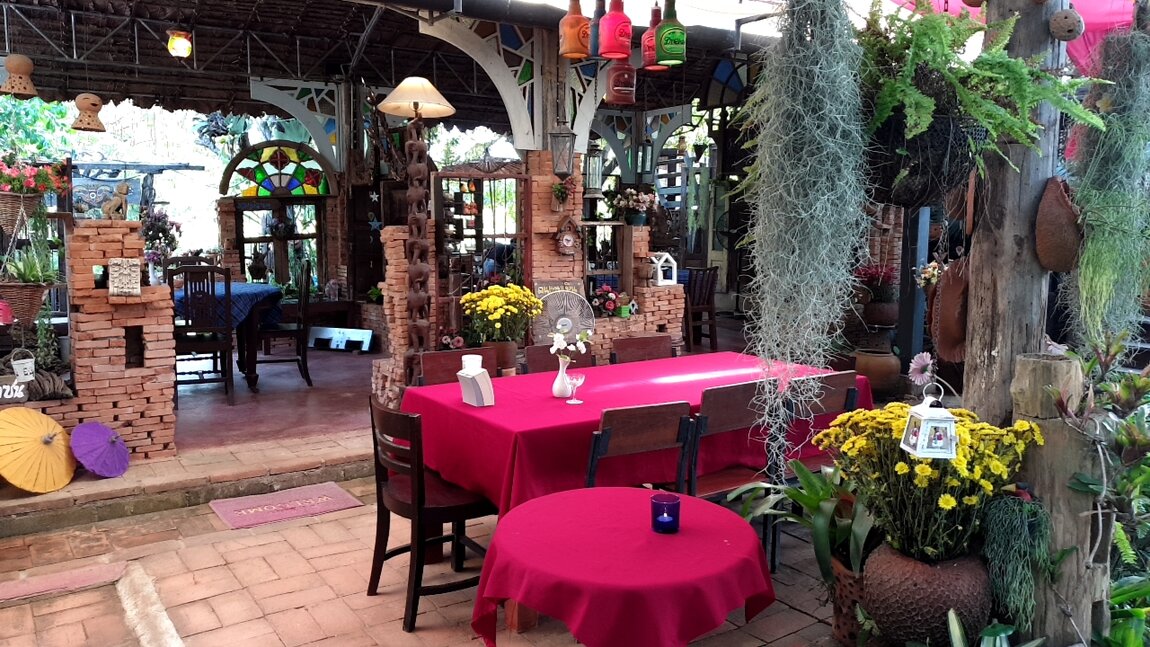 This is a new temple being built on a hilltop near the Chiang Saen port.
You can't miss this as you ride the 1290 past the entrance to the port.
Looks to be an interesting design, with the large naga tails not curling round symetrically. It should be quite something when finished.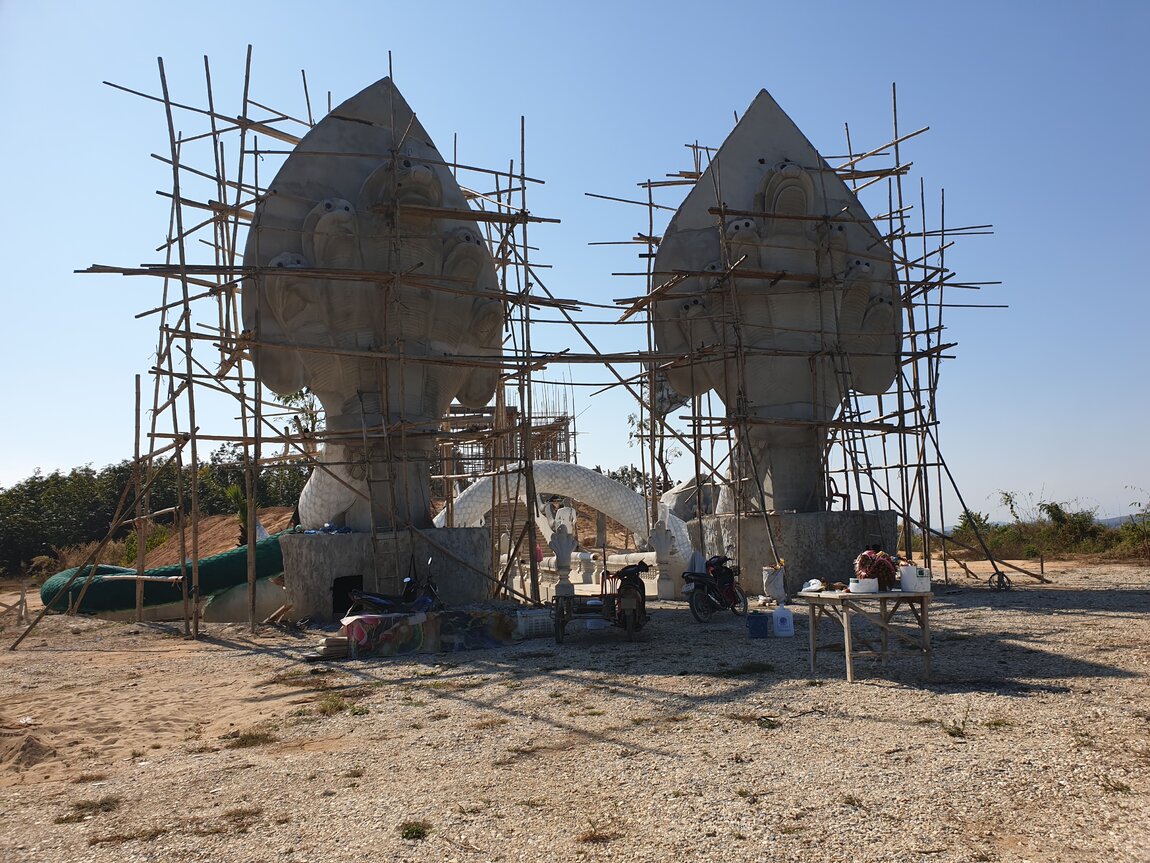 I got me some new wheels. .....
Sold the ten year old, 70k klms ridden, Kwak KLX250. A great machine and a good dual sporter. But on the offroad technical stuff in the mountains, it was quite a handful, tall and heavy.
This is the new Yamaha WR155R, made in Indonesia and imported here by Yamaha. Shorter, lighter and lower than a KLX250. They are selling here like hot cakes, for 106,000 B. It has Active Valve Actuation which gives it 50% more power than a KLX150. Clever technology, basically two lobes on the inlet camshaft; One lobe for low to medium revs and the other lobe for higher revs. This gives it strong power power and torque curves. It will do aboutr 115 kph flat out.. Not much down on a KLX250.
But it feels very nimble and much easier to handle on steep mountain trails. Also good when you need to do a 3 point turn on a dead ender trail. Like it..!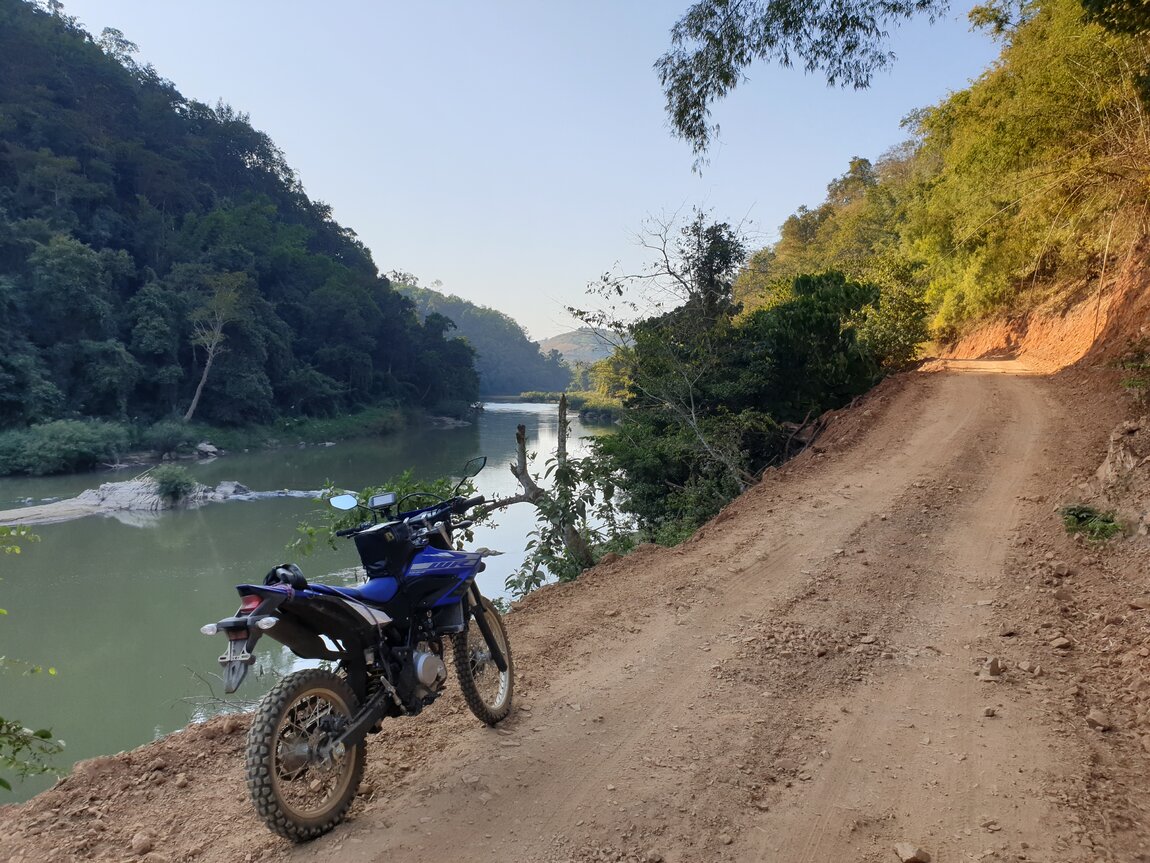 This is along the Kok river, north bank, through the beautiful Lam Nam Kok National Park area. This dirt road goes all the way from the motorcycle suspension bridge to Thaton.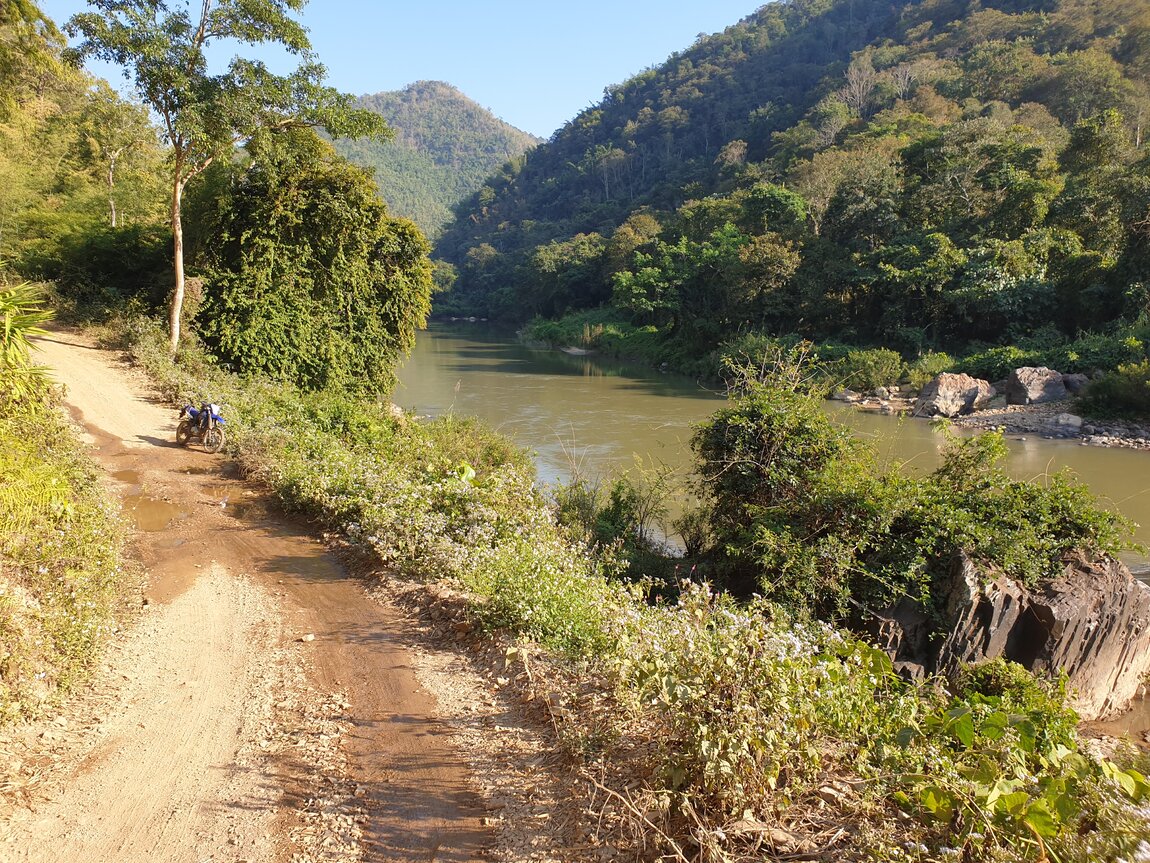 Wat Potisataram, in Pa Sak Noi, Chiang Saen.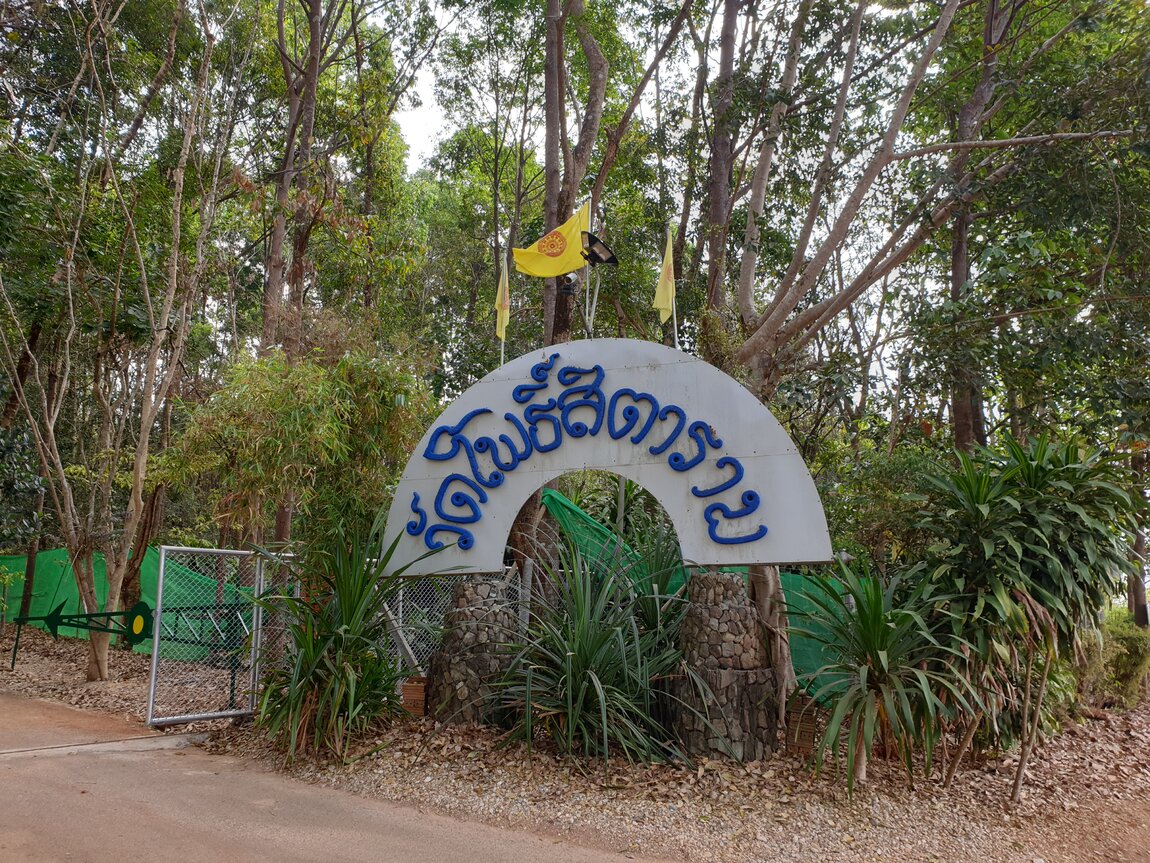 You can see this strange building from a long way off..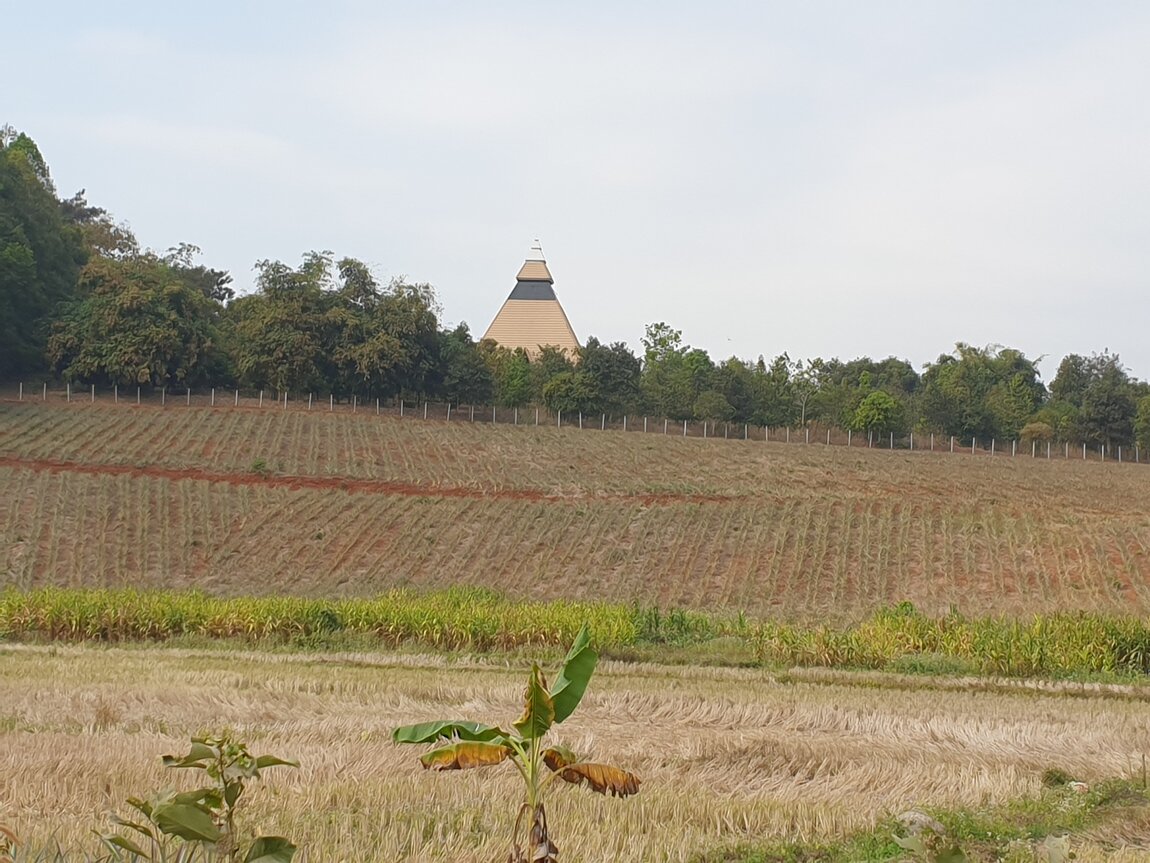 Closer investigation reveals it was built some time ago, but yet to be completed...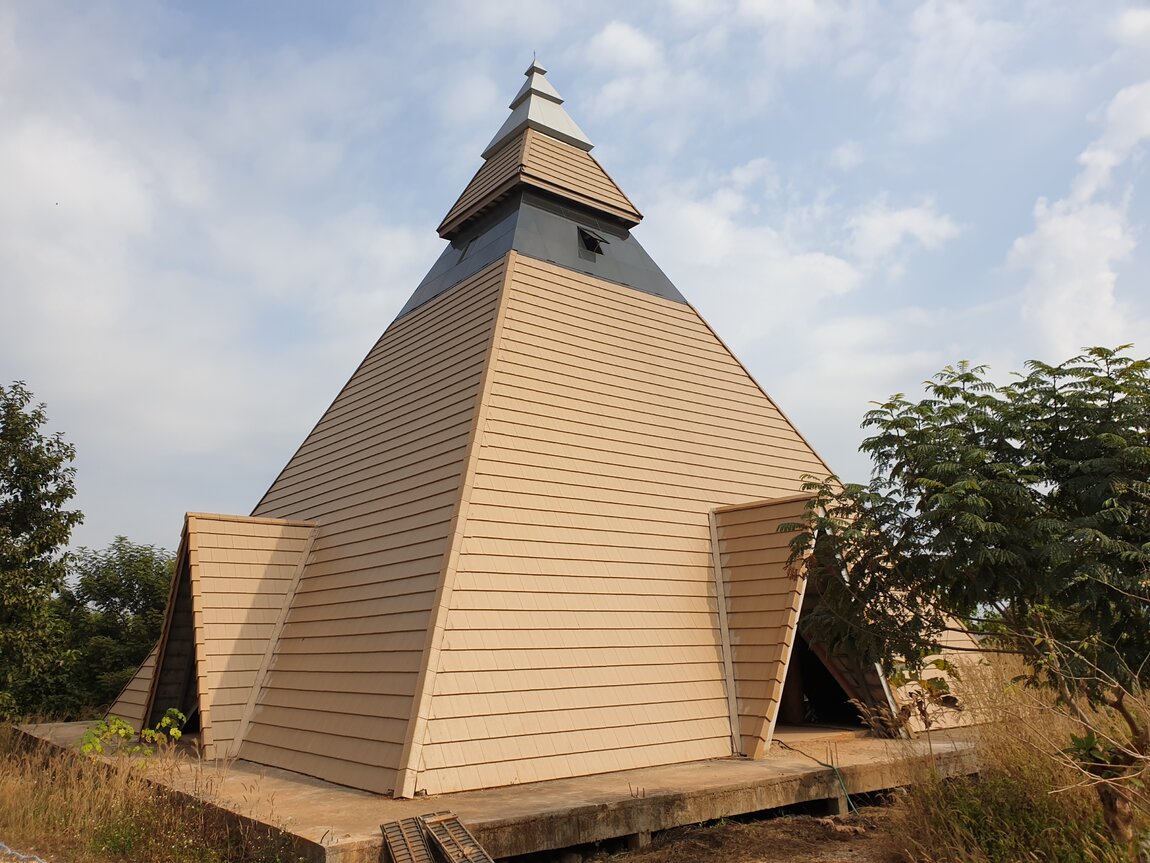 Also in Pa Sak Noi, the Rai Puchanajai restaurant is turning into a botanical garden. N 20 deg 15.924', E 100 deg 00.240'.
The owners have over 1000 rai of land there over the hills. All a bit girly really....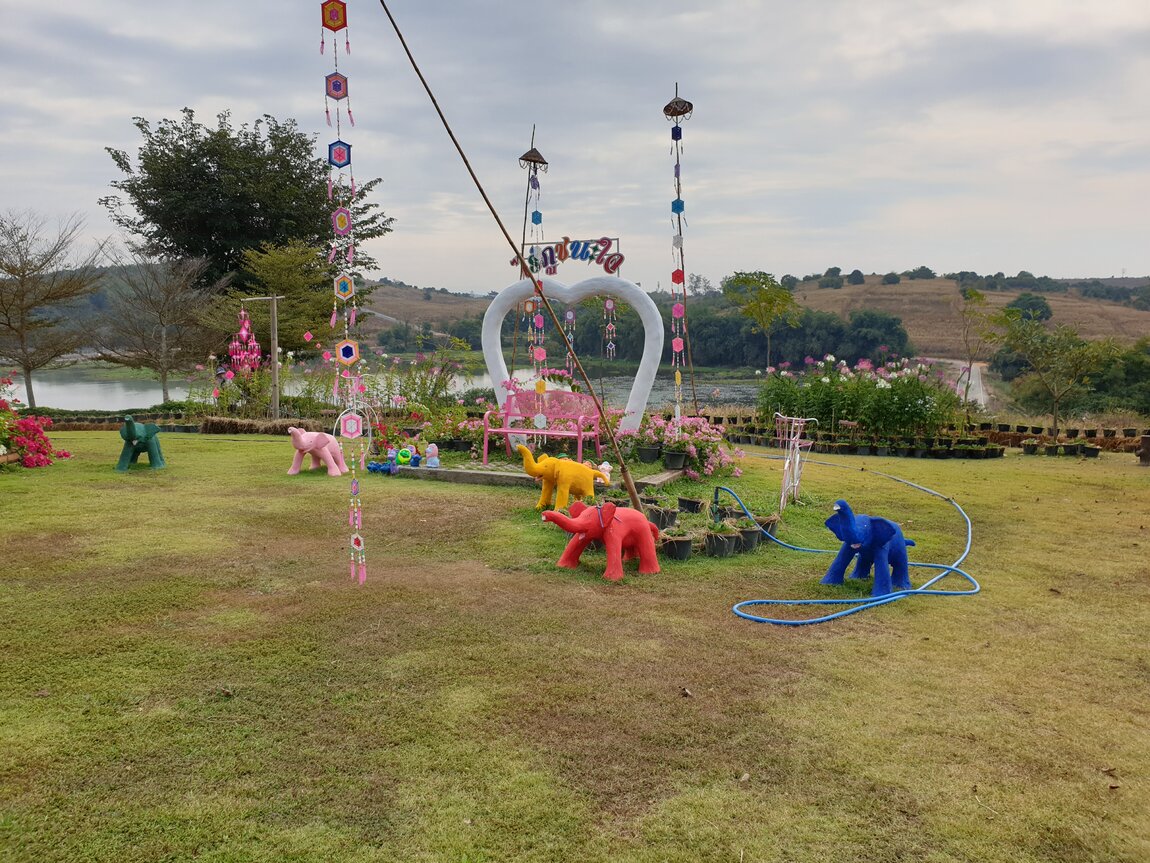 Fields of wild flowers with selfie windows.....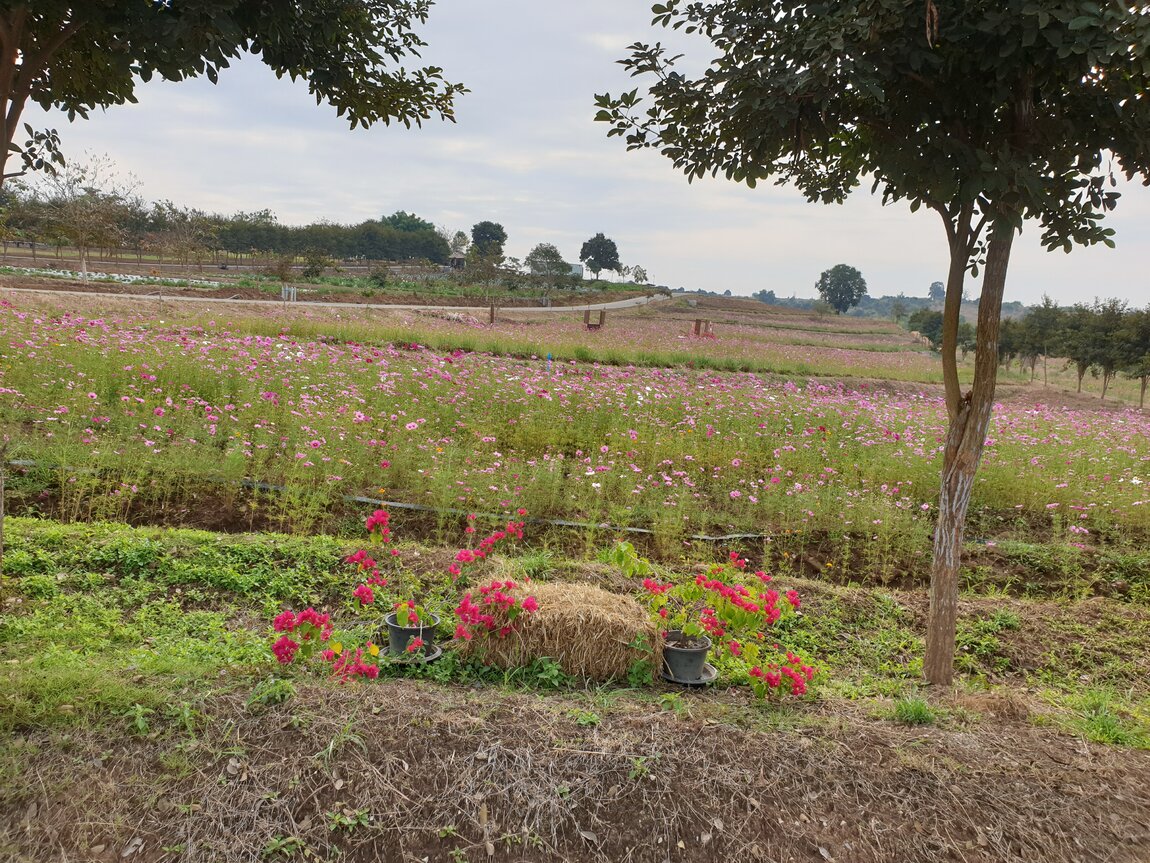 Close by, off the 1016, I found a newly cleared wide smooth dirt road, that wound it's way up to the top of a hill. This is clearly for a new temple to be built on the hilltop.
There is nothing built there yet, but there is a 360 degree view of the area. This little clip starts from and returns to, looking across to Nong Bong Kai (Chiang Saen Lake)
But most surprising of all recent finds, only 500m off the 1016, also in Pa Sak Noi, there is a village of Dara Ang Palong people. These are the "silver palong".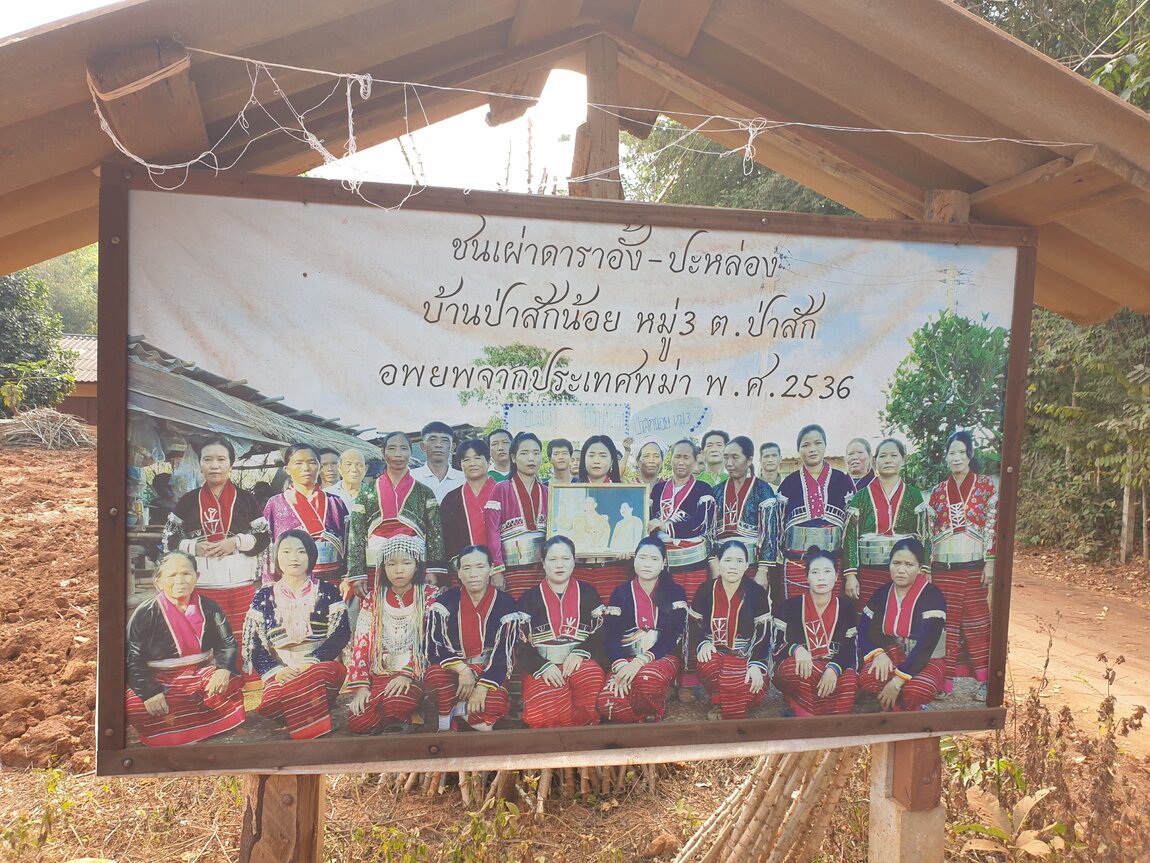 N 20 deg 15.940', E 099 deg 59.627'.
These people came as refugees from Burma in 1993. I didn't really pay attention to what was in this small village while there, noticed the sign when leaving, so need to return to investigate sometime.
Last edited by a moderator: