Administrator
Staff member
Jan 16, 2003
12,517
2,945
113
67
Well after 20+ Songkran's I have to admit to not doing much.
No riding.
For 2 afternoons I popped down to the Kafe / Mr Mechanic to hang out with the gang, eat, drink & be merry.
Here's a few happy snaps from Mr Mechanics & The Kafe
MR MECHANIC
Mr Mechanic is forever generous to staff & customers, putting on free food & drink.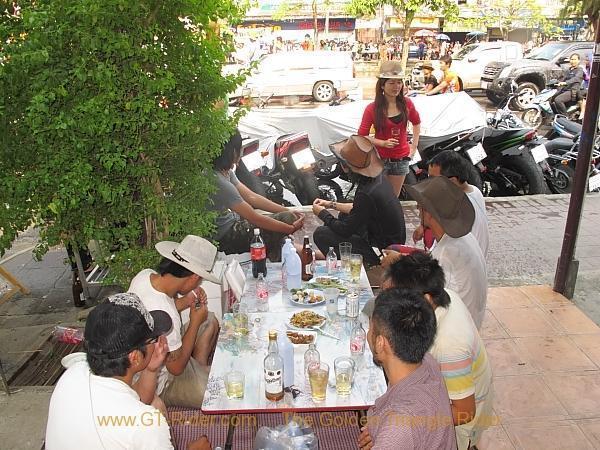 Mr & Mrs Mechanic, with the old GT Rider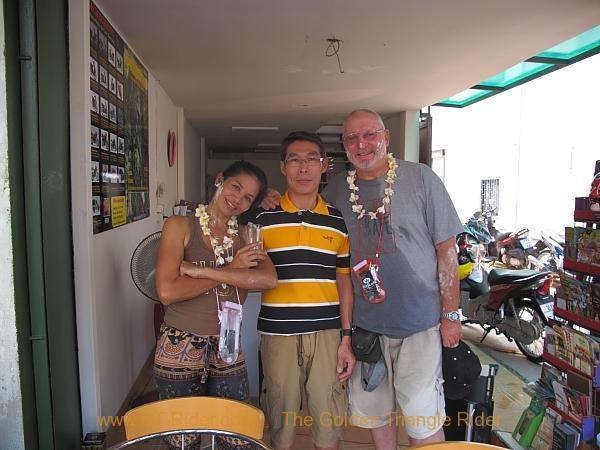 Mrs Nim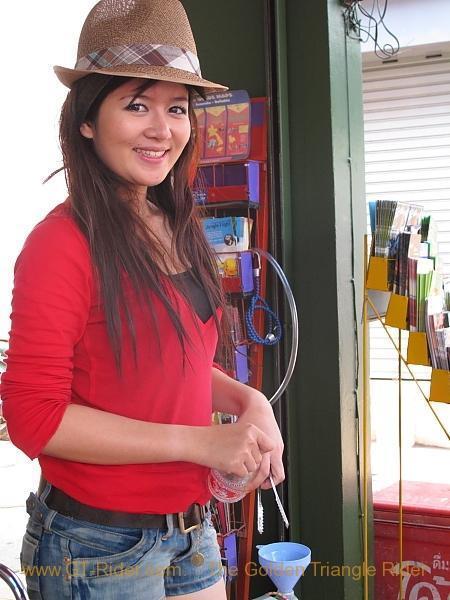 Miss Yui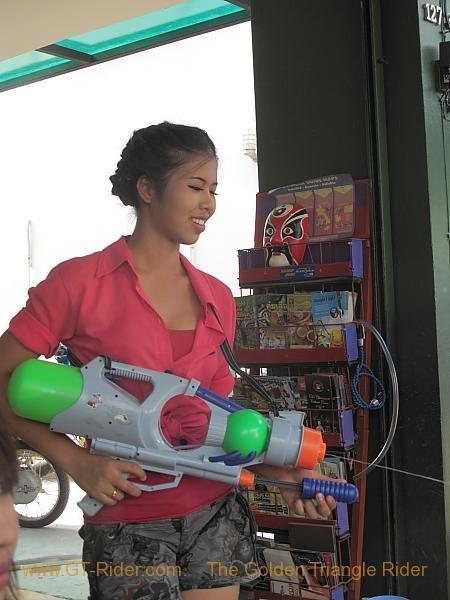 armed & ready for action
Miss Ying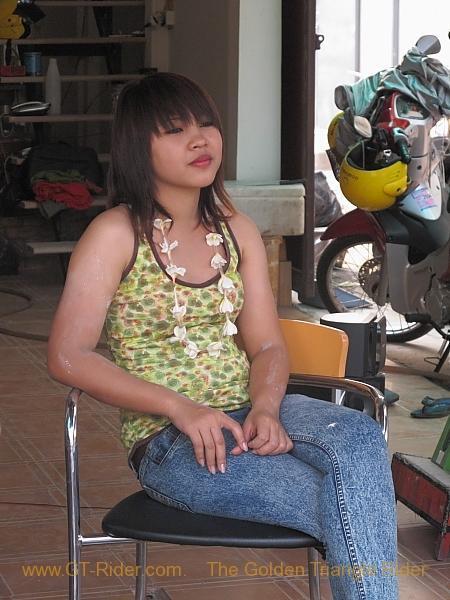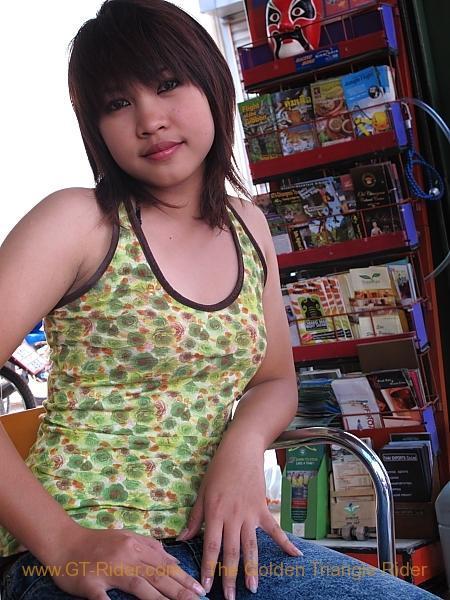 unarmed & still dangerous I thought?
Miss O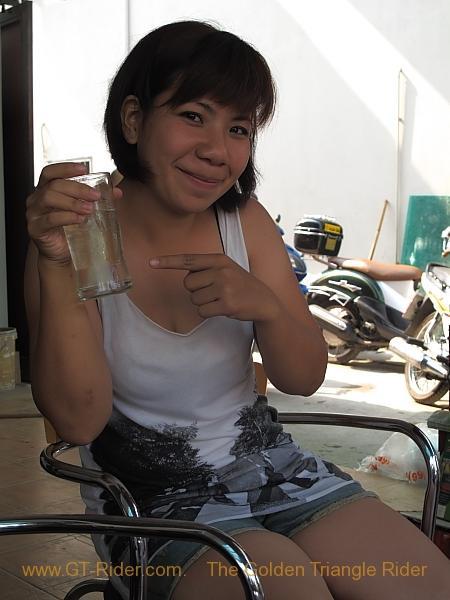 settled in
Mr Benz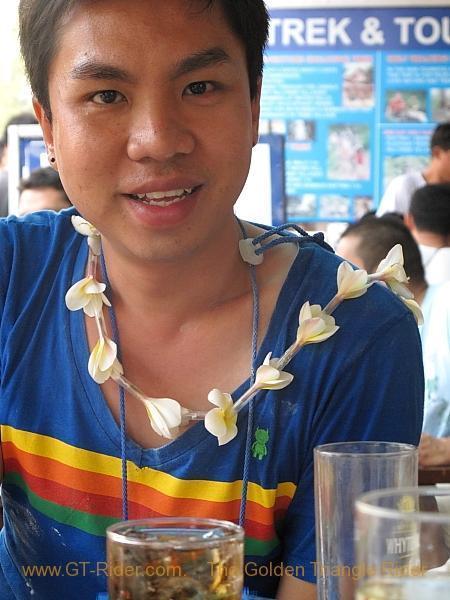 The Mr Mechanic show fires up on the roadside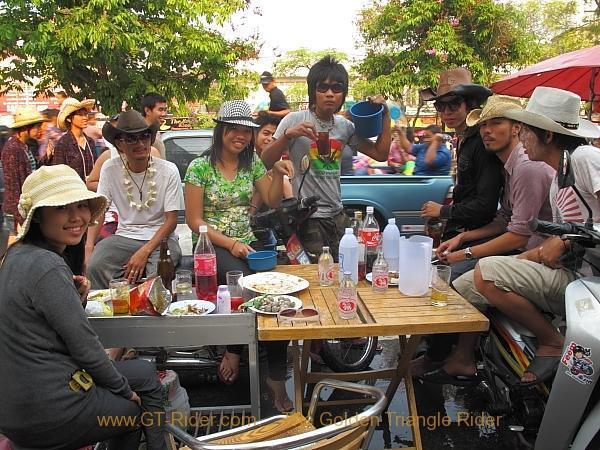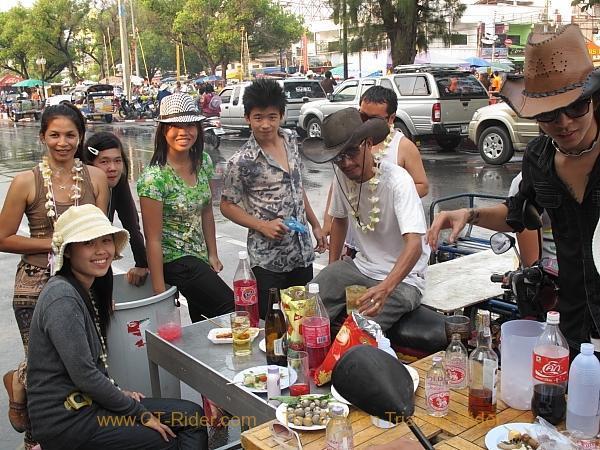 note all the smiling happy faces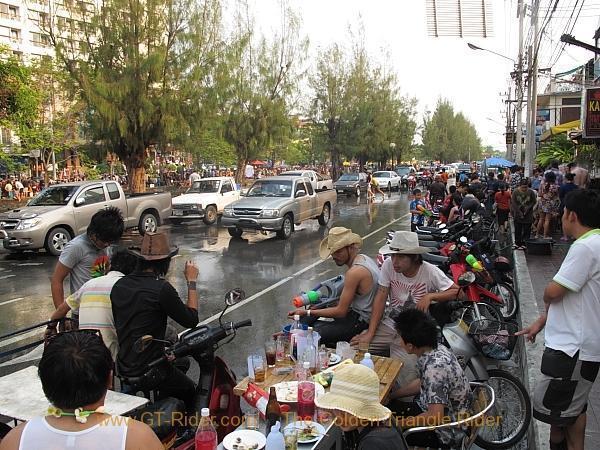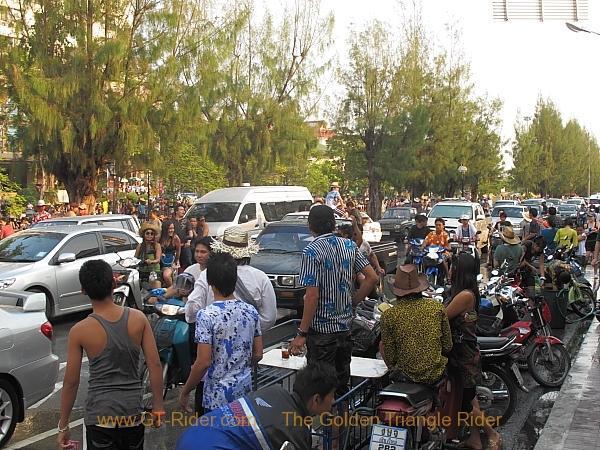 The young Mr Mechanics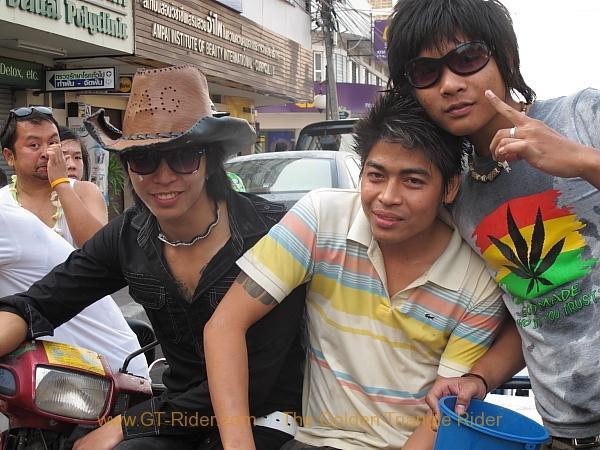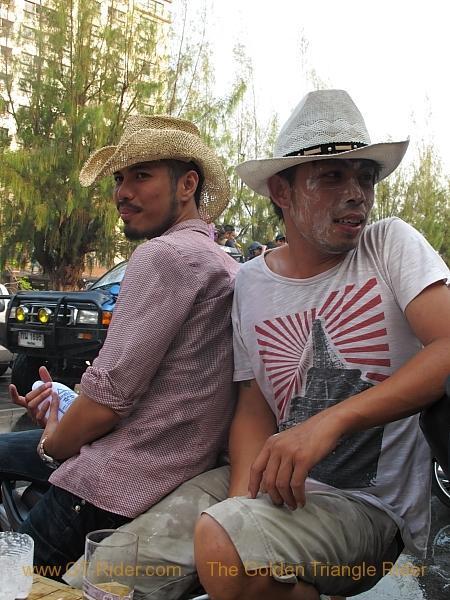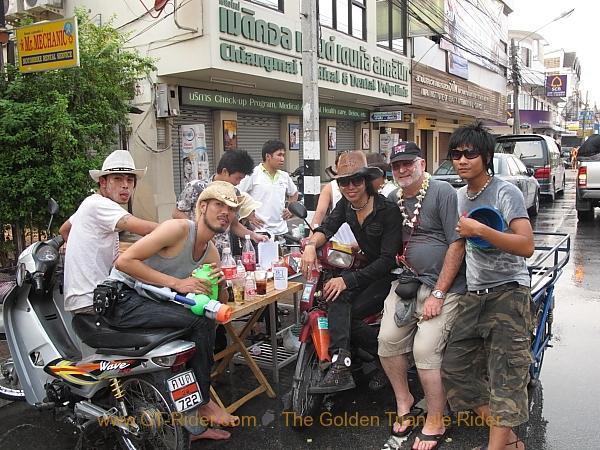 The night rolled on & it was still full steam ahead at 8PM, both nights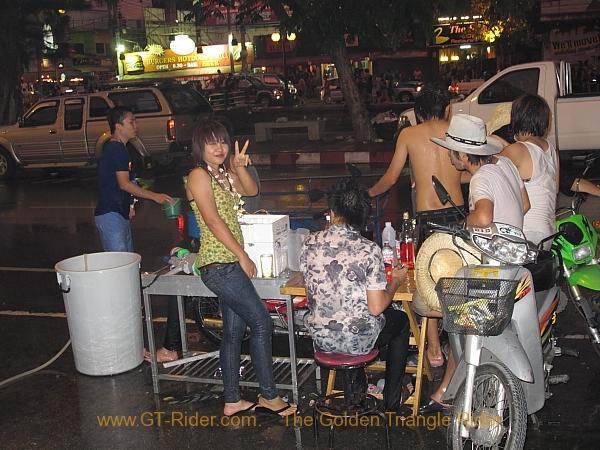 I remember the good ol days where you got thumped for throwing water after dark! But nowadays they seem to start later, 2PM+ then get right into it until they are exhausted &/or drunk, into the night!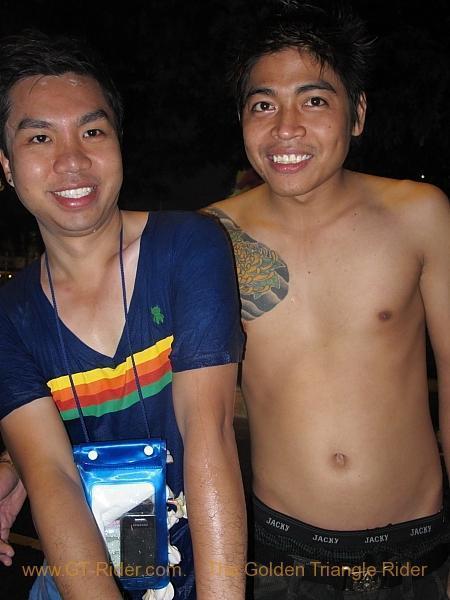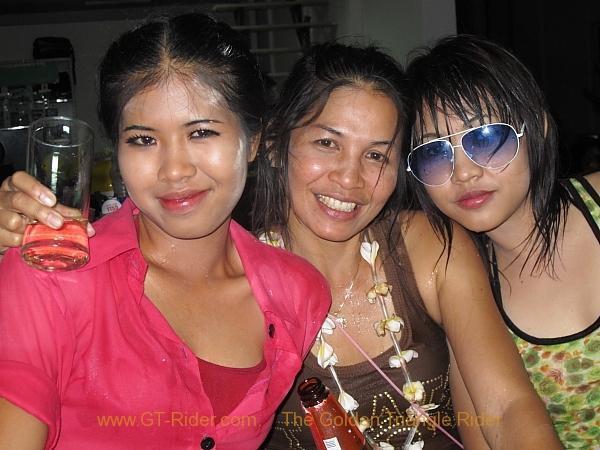 Well it was a long day drinking & cooling off...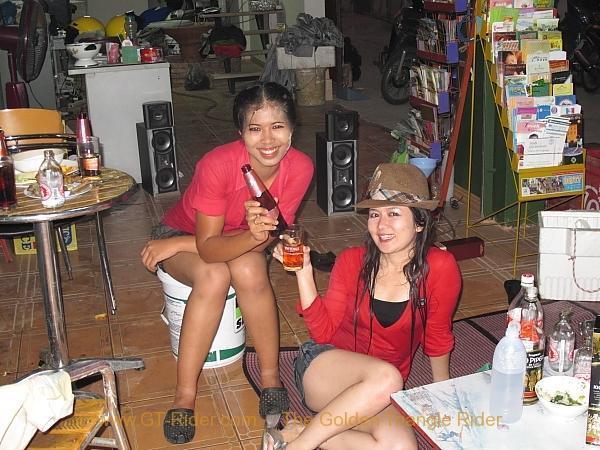 THE KAFE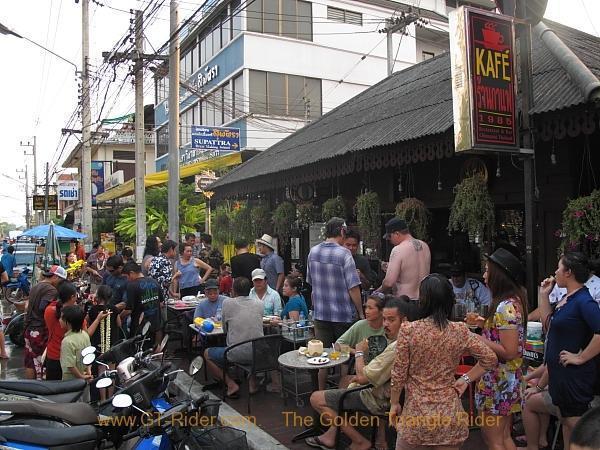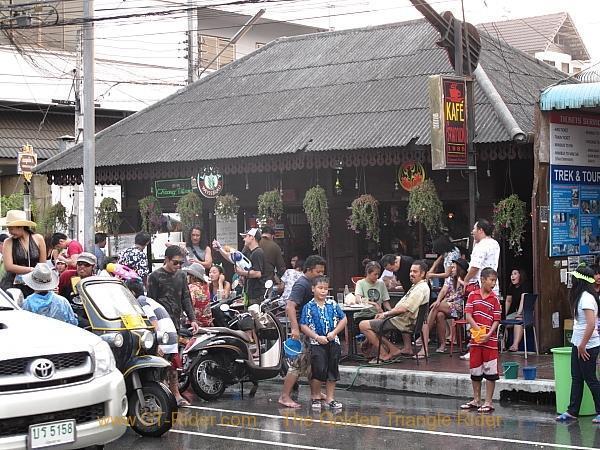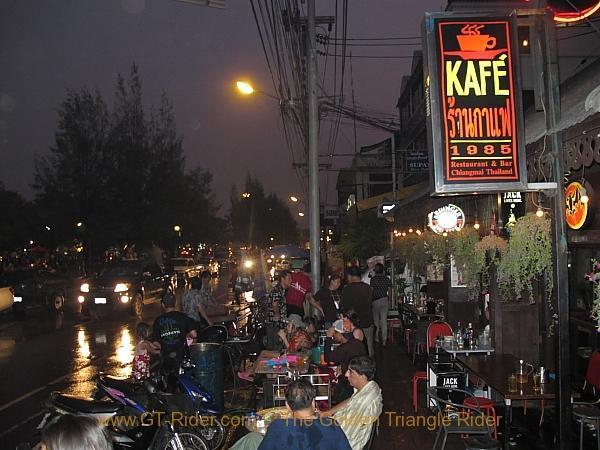 The only downer I thought were the red shirts parading around town with photos of the dead & injured in Bangkok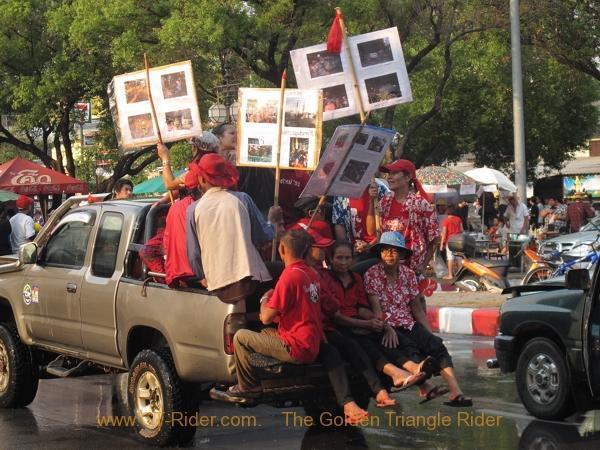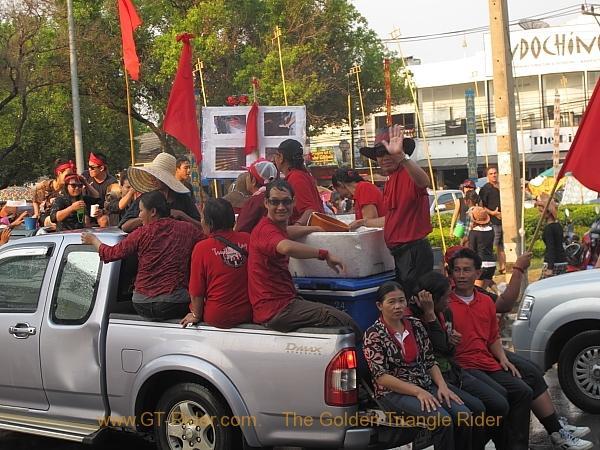 not necessary IMHO.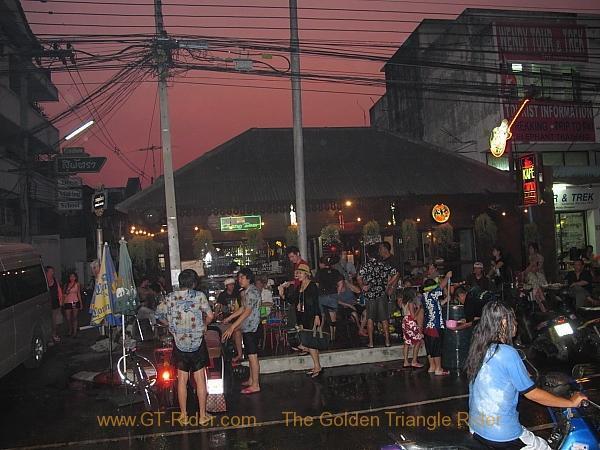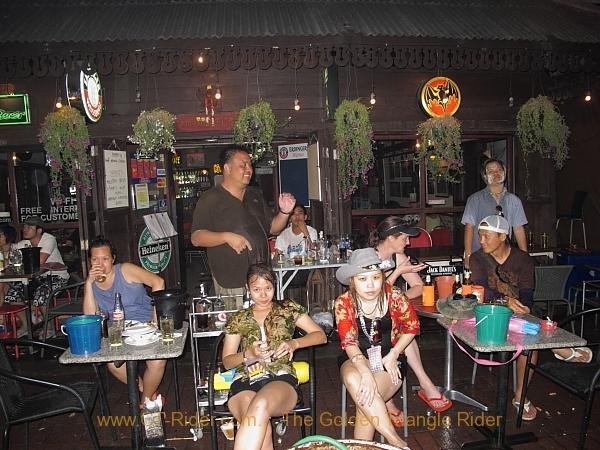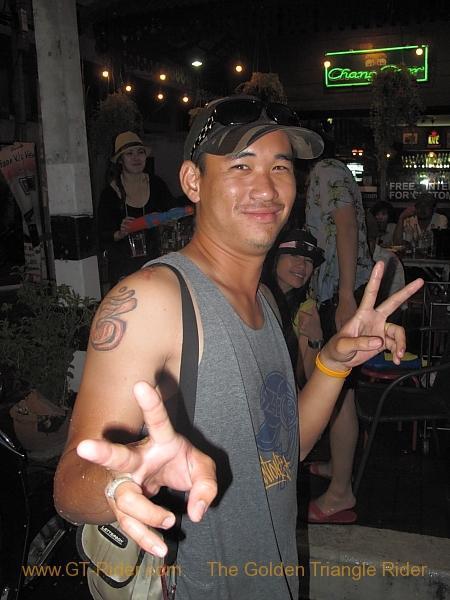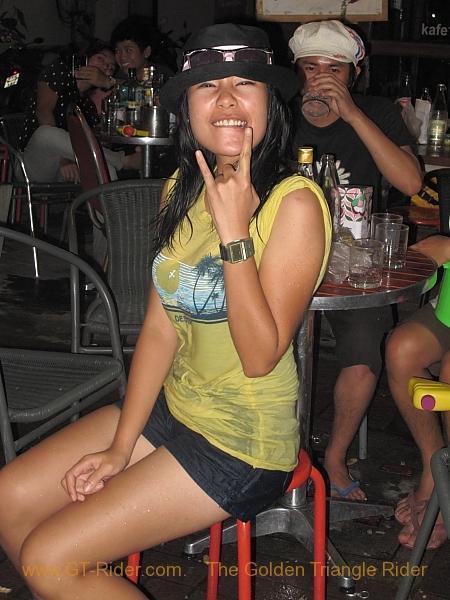 Happy Kafe staff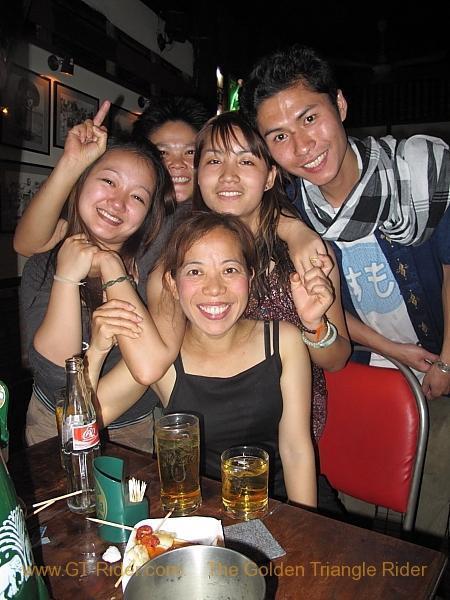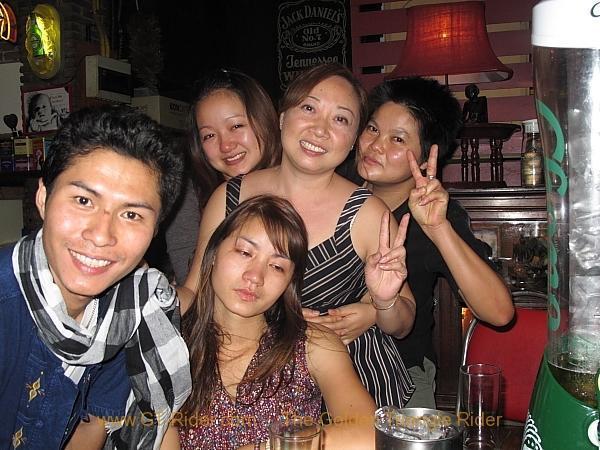 Now some of you other guys must have some better, more cultural Songkran photos than me, so how about adding them to this thread?
Please
:lol-sign:
You can also check out this Chiang Mai site for some beautiful photos
http://www.cm108.com/