As Songkran neared this year and the chance of random rides is reduced to nothing I figured I might as well put a plan into action that has been simmering for a couple of years now (not to mention the feeling of guilt in not having posted anything of 3 Laos trips during the last year AND 19000km's riding on the Ducati since Xmas!). A suitable donor machine had basically been abandoned (very long story) at my place very many months ago and Big & tall had volunteered to ride pillion during the songkran madness so the basics requirements were met.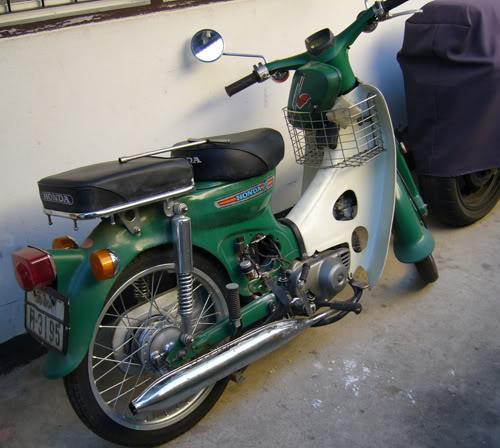 First thing was to find some suitable attire for navigating the HMS Embarrassment, as big & tall had so cleverly named the bike. So off to Tesco Lotus where all the required attire and aquatic equipment was purchased.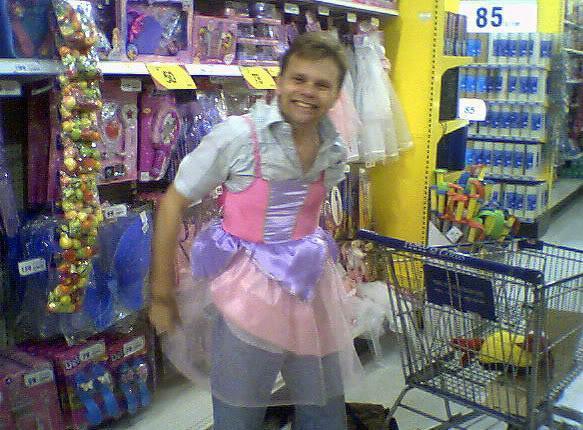 Several long days and nights prior to Songkran were spent planning, drinking beer and/or coffee while the paraphernalia was attached and the HMS? Embarrassment underwent a transformation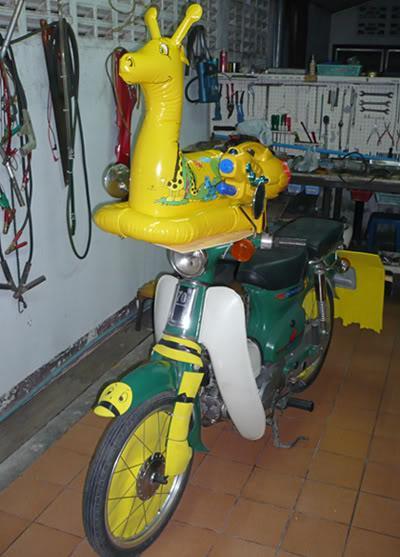 April 13th and the launch day had finally arrived. Plan being to transport the undisguised C70 to happy feet's abode to fit everything back on the bike, dress up and launch directly into Songkran. Headed out from home mid-morning and not 100 metres later had a totally flat rear tyre! Being Songkran, the numerous tyre repair shops you see everywhere were all closed as it seemed as I wobbled around Muang Mai market and Kam Tieng desperate to find a solution. No luck so decided to head to happy feets place anyway and sort it out there.
I was greeted by 3 other gt riders who were on hand to help get the launch underway. Silverhawk came to the rescue after seeing the flat tyre by jumping on his bike and racing off in search of a new tube, which he found in a small shop down a small soi somewhere. Perfect, back on course again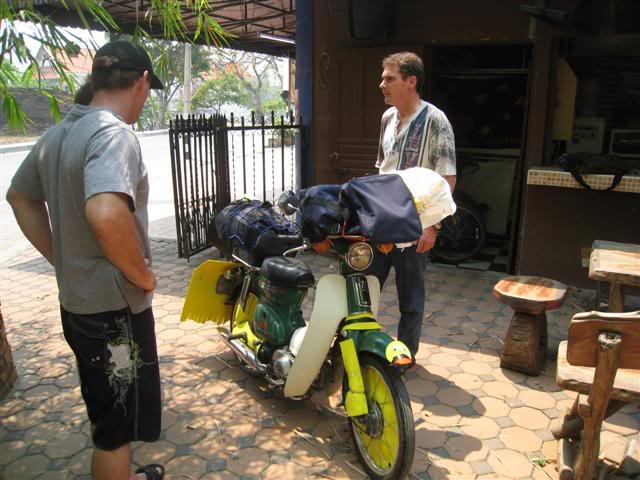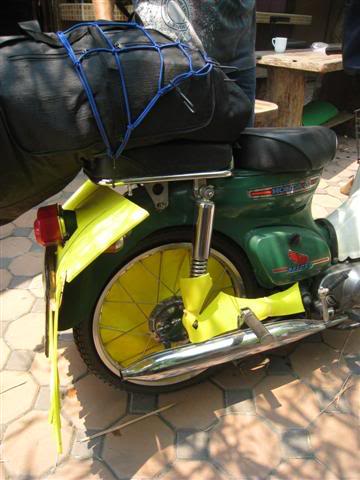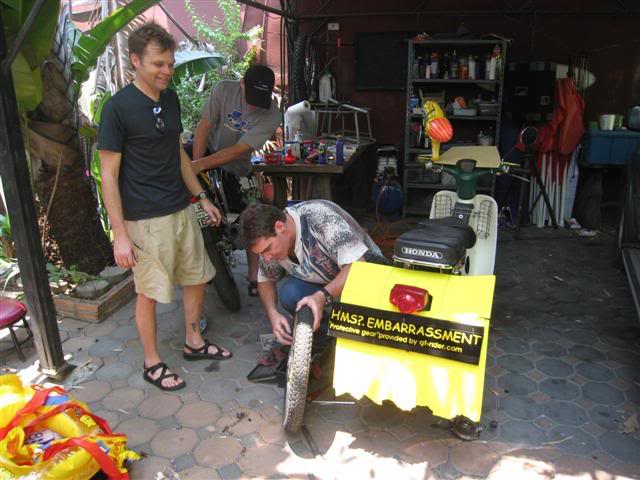 Until………… we were inflating the main "hull" the second of the three things went wrong (always in 3's' right?) In trying to position it in the right place it got hooked, and punctured on a bolt Damn! This time it was b&t that ventured out to the nearest 7-11 to grab a tube of super glue.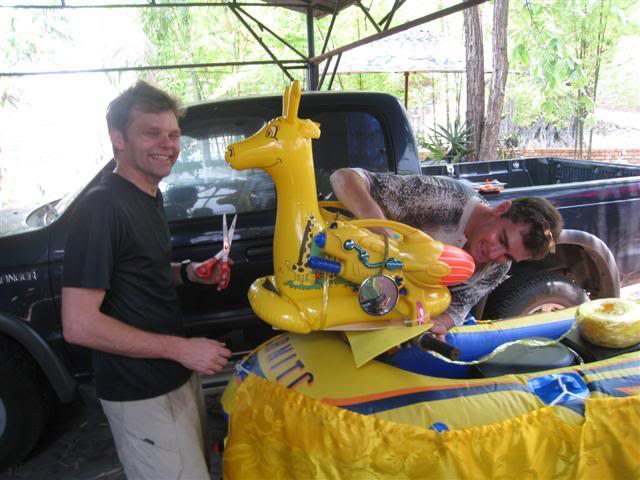 Squeezed some glue through the hole and folded it over on itself and a few minutes later back in business. It still leaked but so slowly it didn't matter. Fitted the rest of the aquatic accessories and then began the task of kitting ourselves up.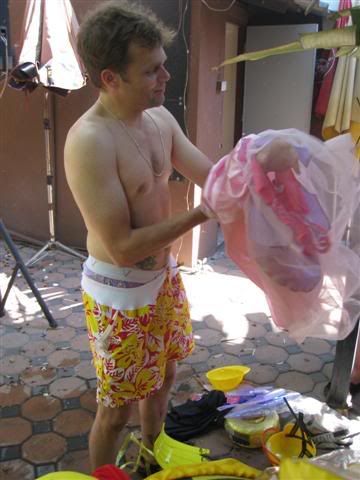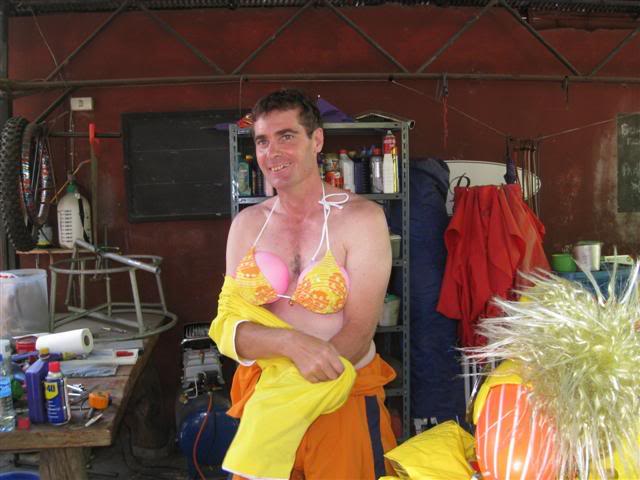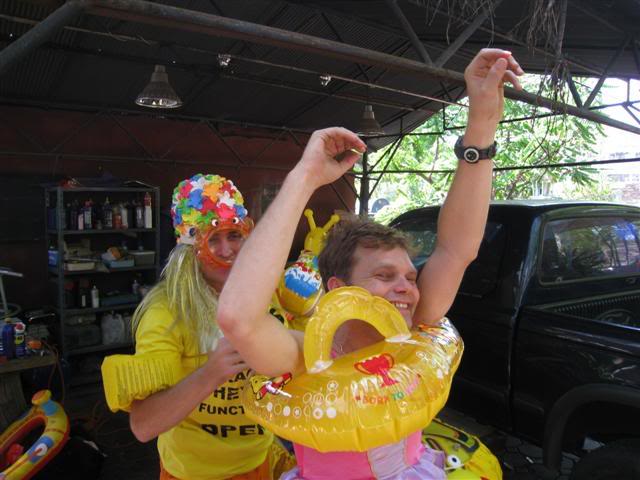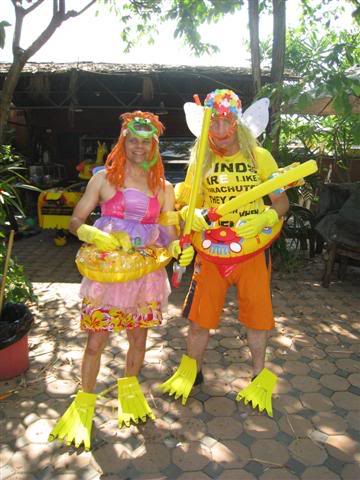 Finally, ready for the road.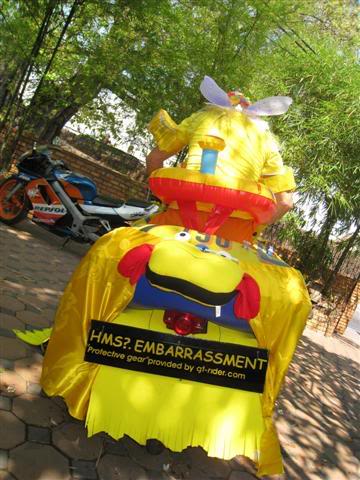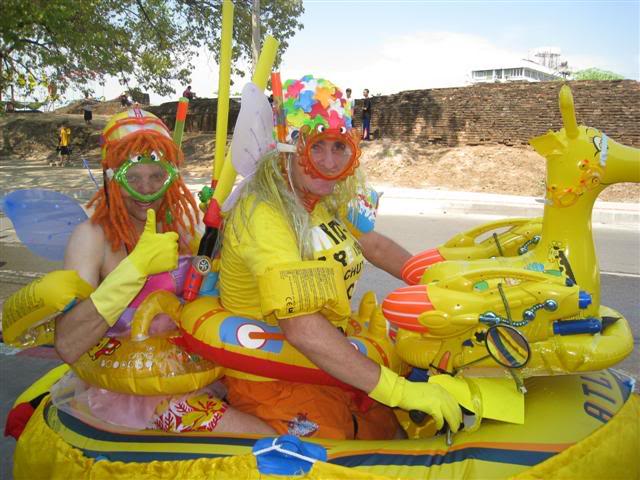 Silverhawk would take a few pics as Happy feet filmed the occasion, then Silverhawk would jump on his bike and follow us around to get some action pics, Unfortunately the third thing went wrong at this stage and Silverhawk never found us due to no definite plan and the fact we ducked into a small soi to avoid being sunk at a huge water fight, and avoid a gang of screaming kratoys who had seen us comingso there are no more pictures to show.
Saying that, we were stopped on numerous occasions by other people that took many pics, which we will never see of course. However there may be a very small chance we were on TV as upon escaping a severe drowning by bucketfuls of water we turned into what looked like an empty street. Moments later we were trapped between dozens of woman dressed in songkran outfits and a huge Songkran float in front. The several Thai policeman that were at every junction we passed didn't look particularly impressed by the HMS Embarrassment gate crashing the festivities however in true Thai style they just smiled at us through gritted teeth and waved us on,