Dropped into BritBikes CNX today and there was a Steve McQueen T100
One thousand made, of which five are allocated to Thailand, all are sold.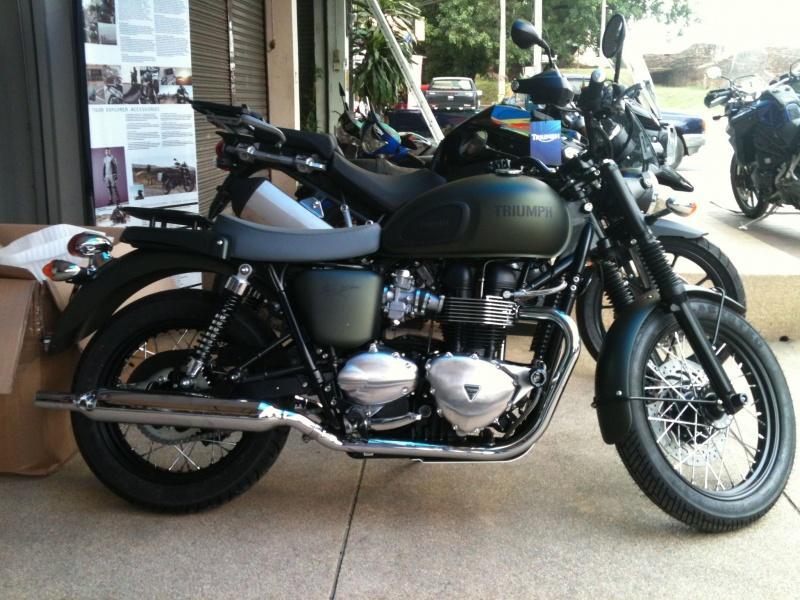 Not sure what to make of it really. Hate the indicators on this (I am sure McQueen never used them anyway) and the exhaust is quieter then my brides Yamaha Meo, so some Norman Hyde's would be a necessary replacement, destroying the originality of the bike as a collectors piece. I think this one was number 905 according to the special plate nailed to the top of the steering head (whatever that bit on top of the forks is called).
Nice to have seen one although I think I prefer the Scrambler.
Sorry about the picture quality but I only had my old phone with me.