Sunflower Season
Well they are out now.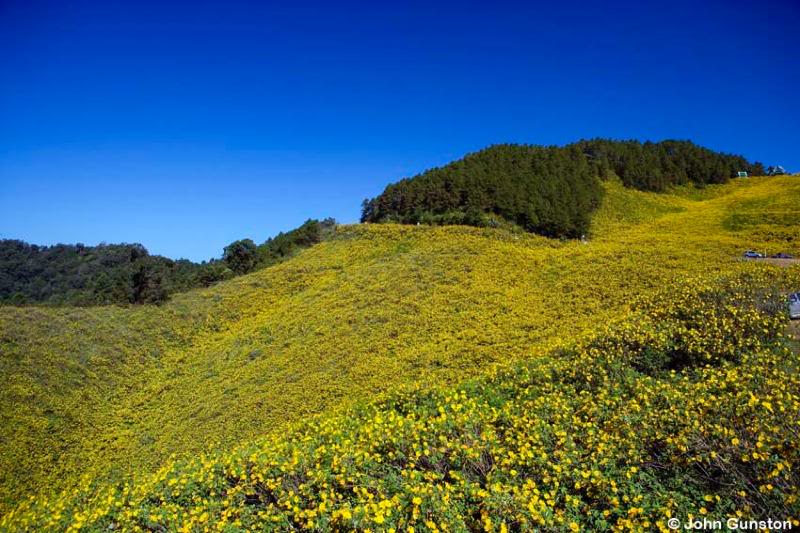 Sunflower Hill near the Viewpoint marked on MHS Loop Map.

An extraordinary riot of colour - go if you can.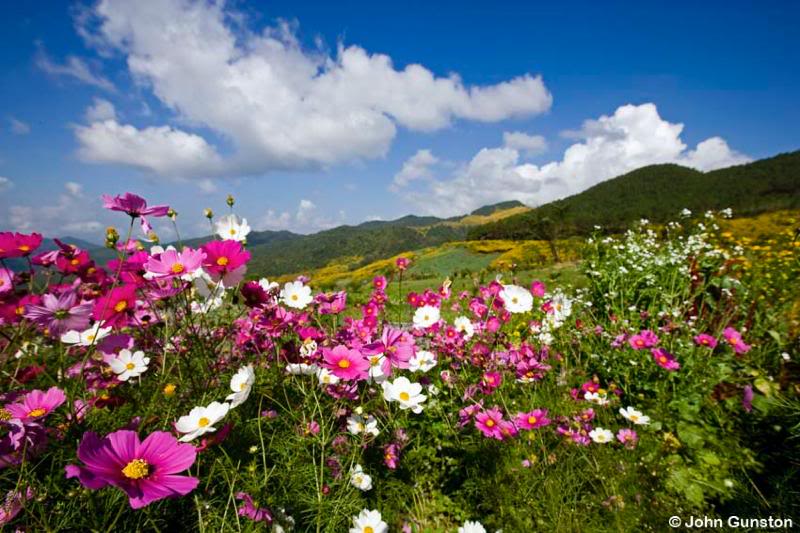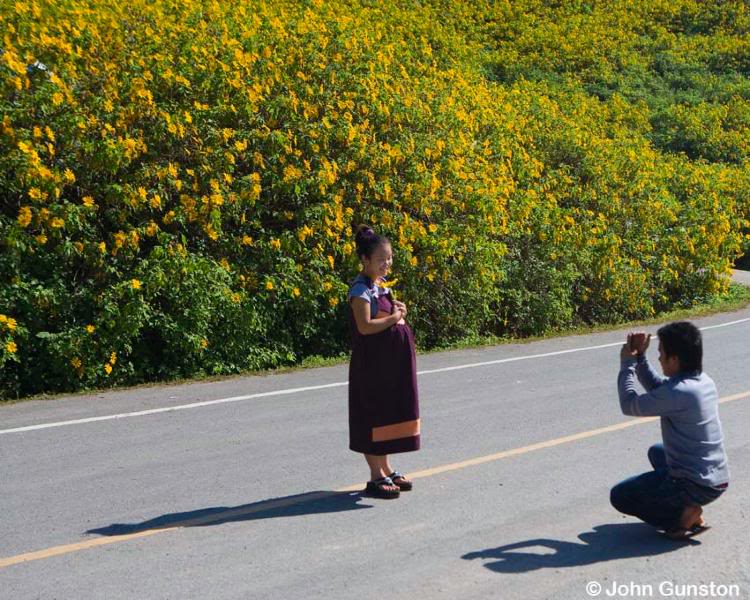 A young couple capturing the moment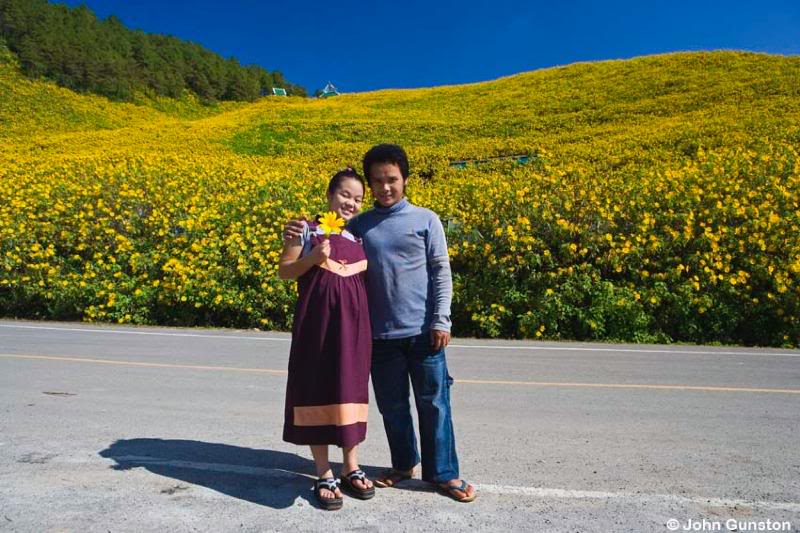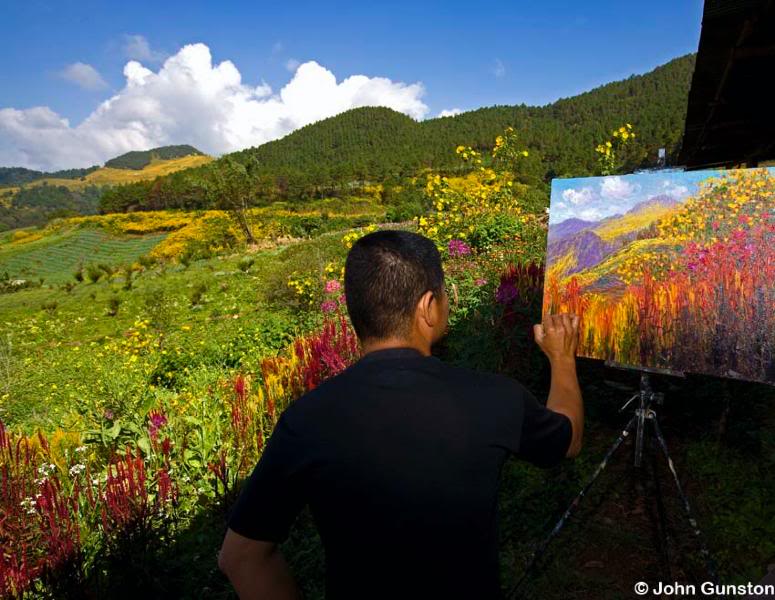 I came across noted Chiang Rai artist Aphiruk Panmoonslip, painting away.
Adding colour is not necessary in the fabulous landscape.
He was expecting 50,000THB for this.
Warning
These flowers fade fast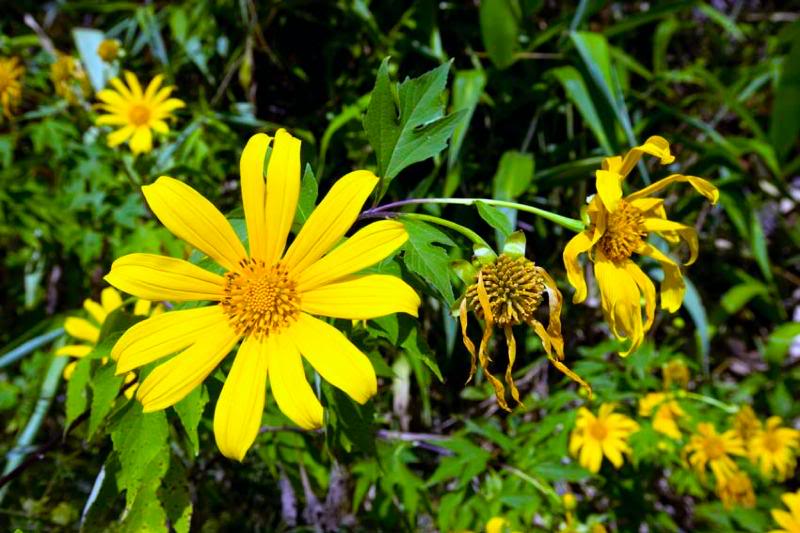 They are not expected to last beyond the end of this month.
Rains two days ago had the locals worried that they may not even last that long.
If you want to see them this year go as soon as possible.
Various accommodation is available.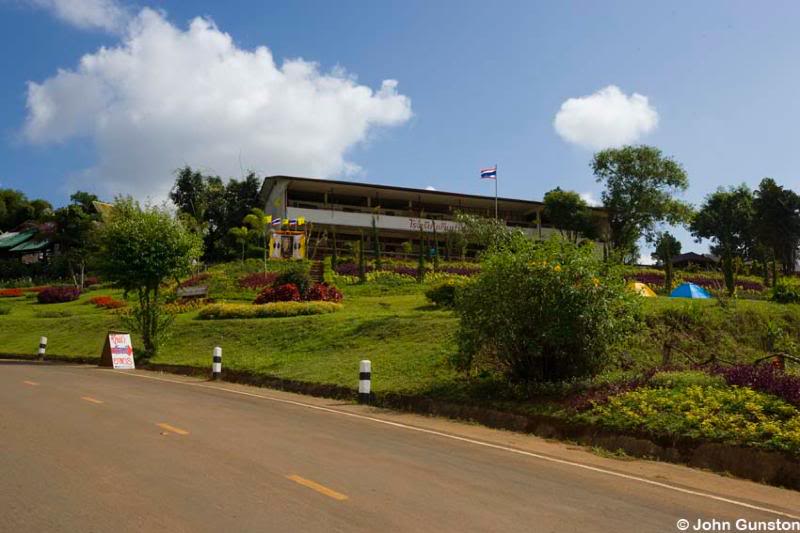 This school has been converted into a "home stay" location.
Or A-Frame huts are dotted along the roadside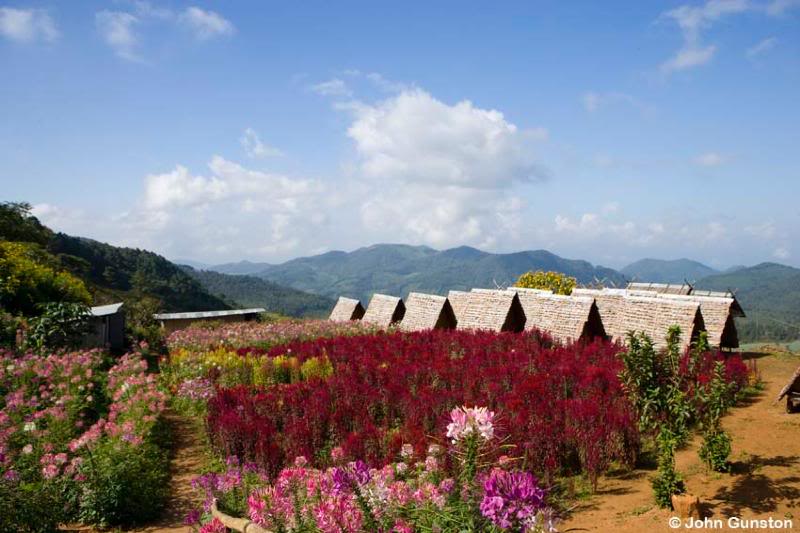 The road north off the 1263 [12kms east of Khun Yam] is a delight.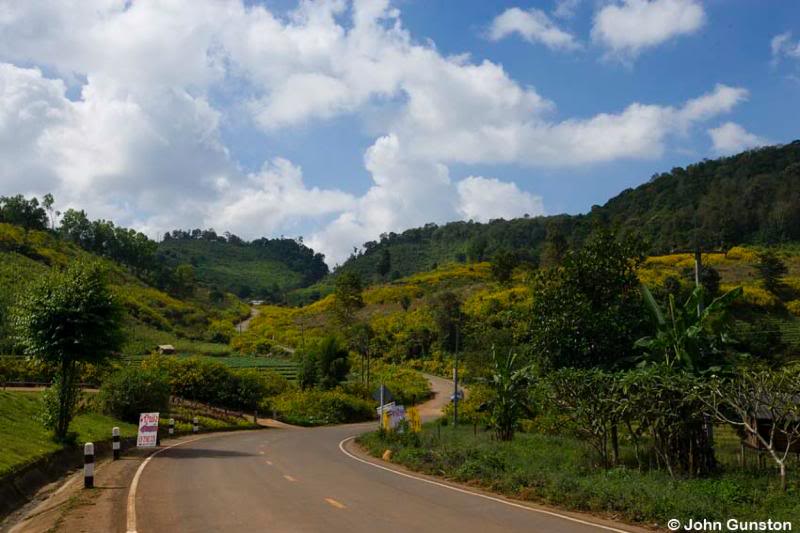 Though the scenery is so spectacular the accident warning signs are permanent!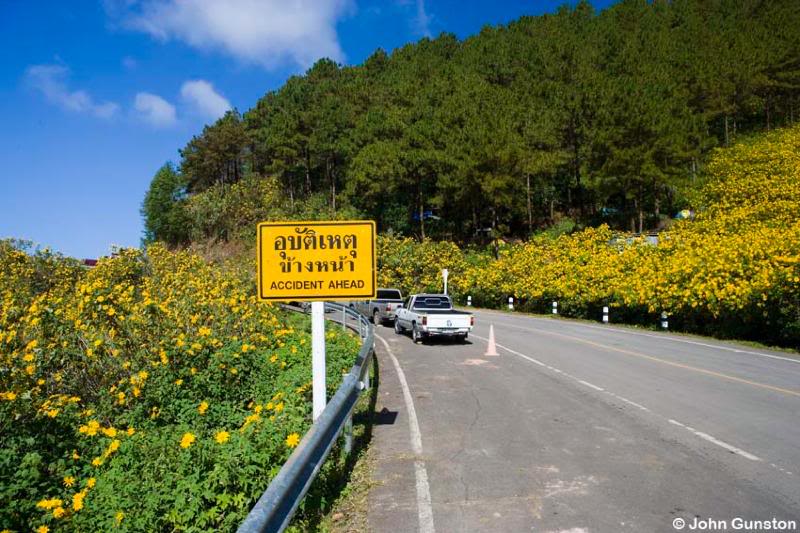 Opposite the school is a hot air balloon operation.
Operated by a Dutchman Wouter [based in CM] his 100THB "flights" are between 0730 & 0900 and 1630 onwards.
Wind at other times prevent safe tethered "flights".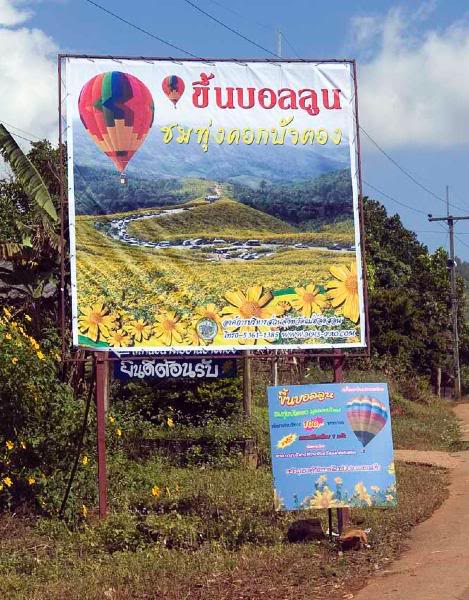 Note - tho the pix have largely managed to avoid the legion of Toyotas that are migrating here this season, inc white pimp Moby's,
do be careful as the vistas are stunning.
But so is a head-on with a Spacevan.