Hi Guys
I would just like to thank all at GT Riders for your warm welcome and advice in helping my Dad out to make my recent biking GT trip possible.
It was especially good to finally meet David FL, who I know was responsible for ensuring that my Dad did not make such a muddle of taking me down the Mekong last year.
This year he [FL] very kindly vetted Khun Nop my enduro instructor.
I now see why they say almost anything in Thailand is possible.
To spend three days over Songkhran learning to ride a scooter then a 250XR and rack up 200+ kms [mostly off-road] was awesome and something that could never be done back home in UK. It just makes me want to come back out and ride more.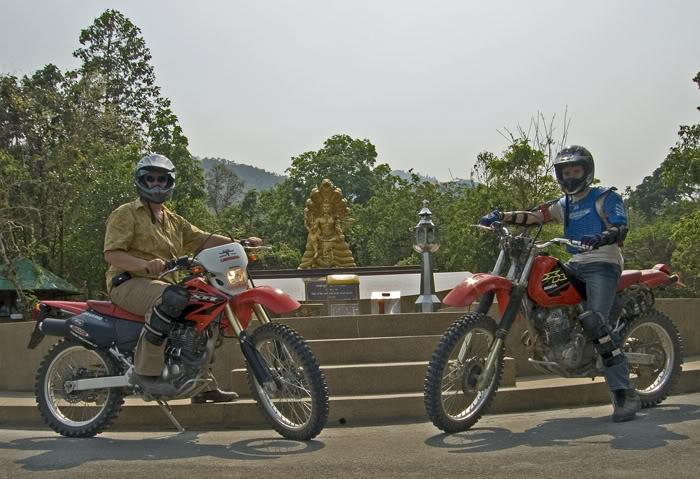 Though why my Dad chose the hottest time of the year to do it, I am still not sure.
Khun Nop was really amazing riding the "wall of death" at Huai Tung Thao lake on a scooter with bald tyres.
Here he is taking to the air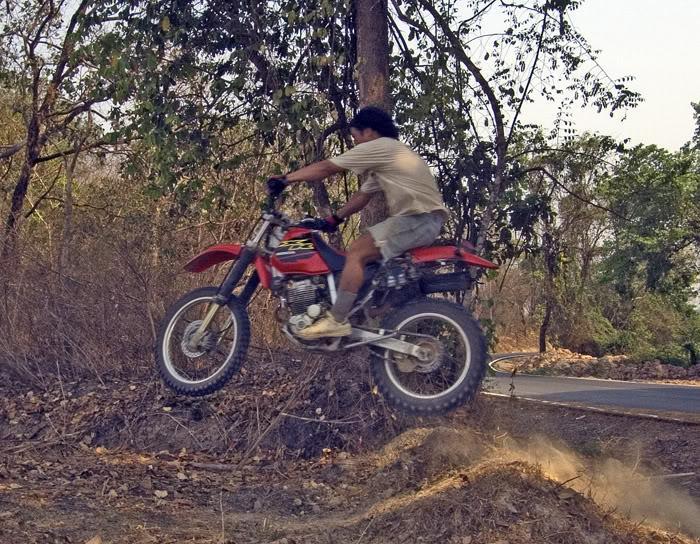 Teaching me on the ratscoot
Within an hour or so of riding the scooter he had me riding the XR 250 around the training ground.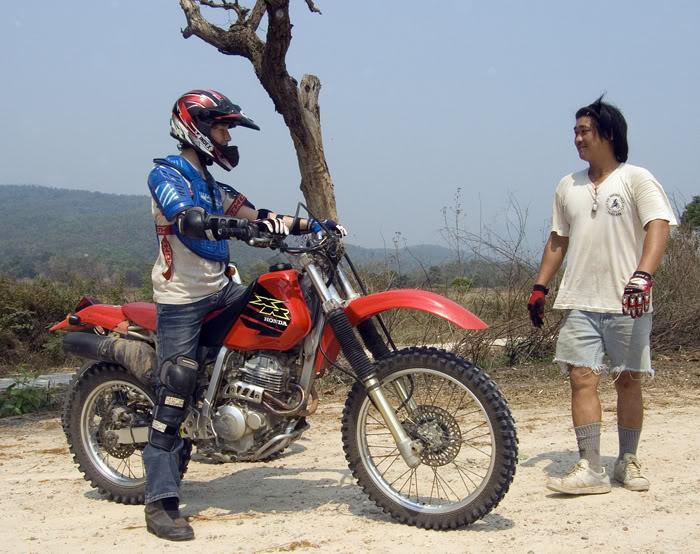 Tho I didn't find "air" until the second day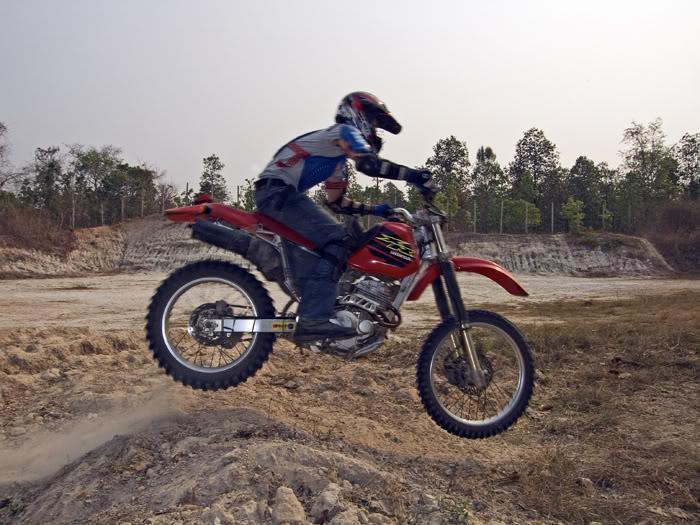 and only after a long loop following dirt tracks beside canals and then a skills training session in some dry rice paddies.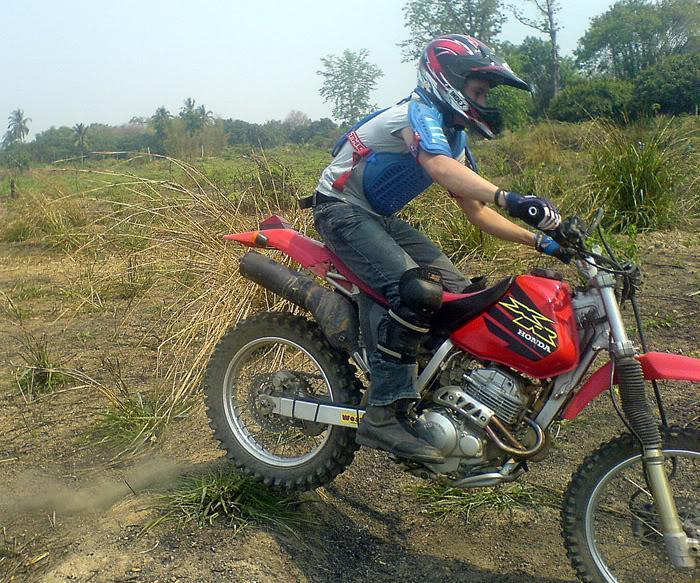 It was quite a shock to be bombing down a dusty track only to turn as corner and be met by two little kids and a bucket of ICY water!
On the third day we went up the dirt track to Doi Suthep.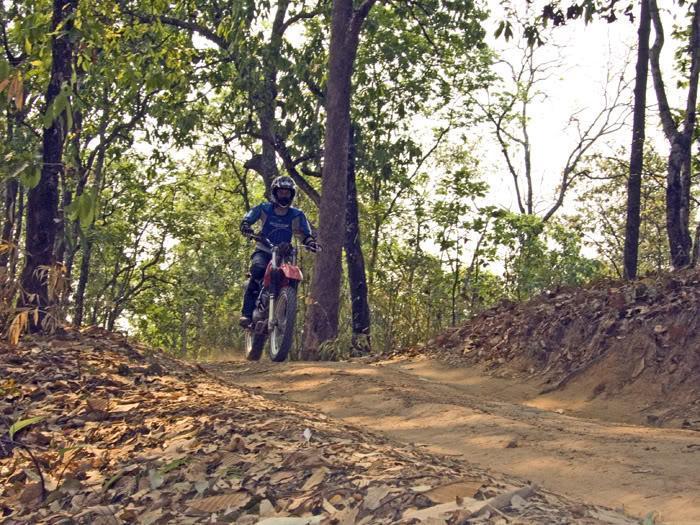 This was great hair-raising fun, especially the very steep sections - I didn't think I would make it up to the top as the deep ruts sometimes didn't give you much of an option, barely inches from the edge. Terrifying but incredibly exhilarating at the same time.
But Nop had taken all the indicators and headlight off the XR making it cheaper to crash.
Apparently, I still bent the handlebars and broke both brake & clutch levers – 500bht – cheers Dad!
If anyone is thinking they want/need enduro training I cannot rate Khun Nop highly enough. He is a really good & thorough. He is currently teaching suzukiluke's sisters [see below]. He can be contacted on 084 618 4290.
As a break and a change of pace I even got to meet a "real Chiang Mai celebrity" – TiTS Radio DJ Betty.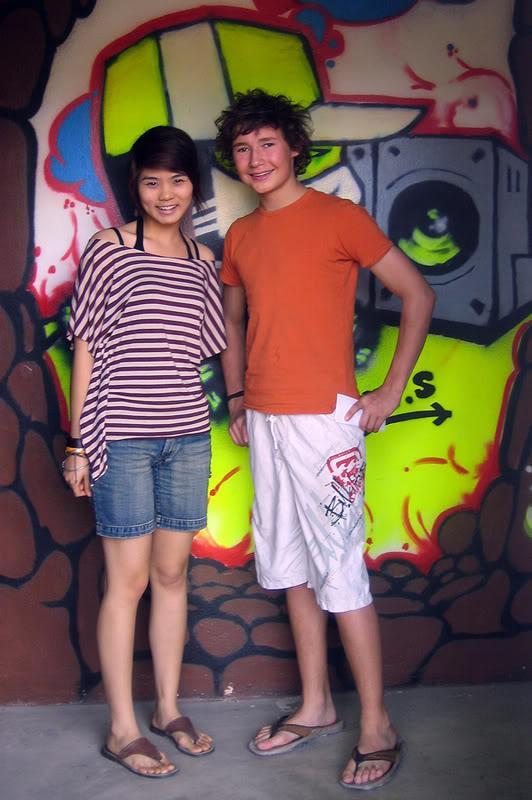 Her style is brilliant and unique – when sober!
After three days biking, we spent the morning at Ian Rauner's [fellow Kiwi]great X-Centre, near Mae Rim.
Here we took the 250cc Chinese-made buggies around a part road part mountainous dirt track – where we got mercilessly soaked wherever a corner & houses coincided.
Driving second in the group I noticed that the guide managed to avoid getting wet, by telling the bucket-chuckers to go for the farangs.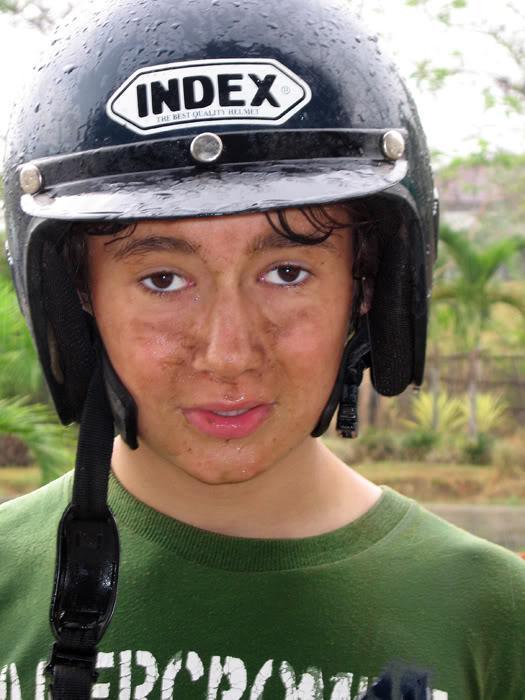 Even when it rained heavily we weren't spared their icy torrents.
Nop & I were "baptised" on our way to the Moat.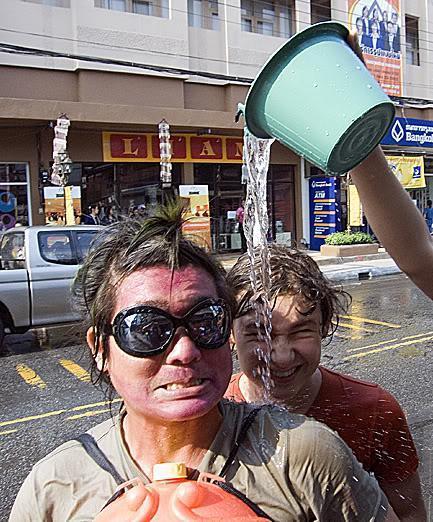 As a way to avenge these dousings I joined Chiang Mai's fun loving best travel agent, Ms Boong of BTS Travel,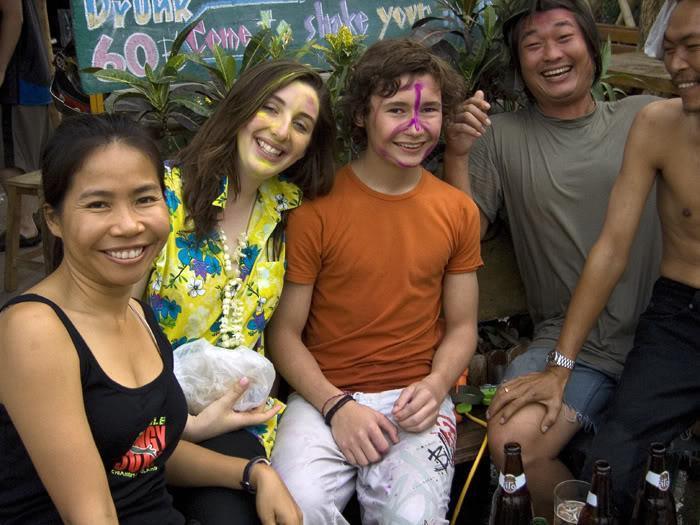 We joined her in the back of her Toyota tank with two bins of icy water and group of fellow bucket-chuckers travelling the inner moat road, where we did battle against similarly armed pick-ups.
Some interesting sights along the way were to be seen.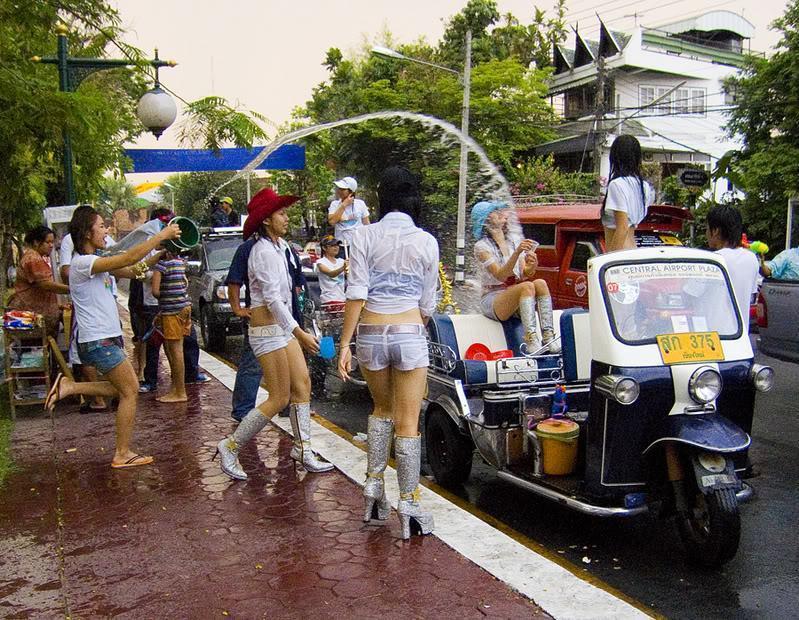 No one was immune - however cute!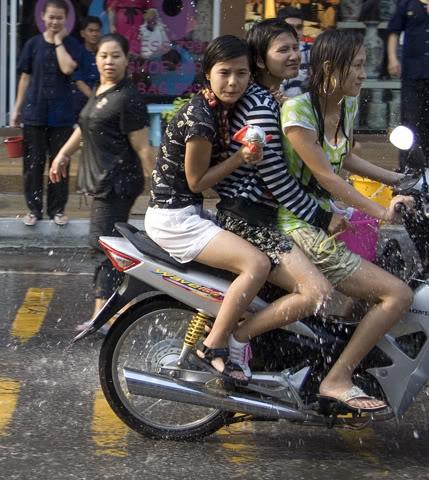 Even suzukiluke's sisters joined us.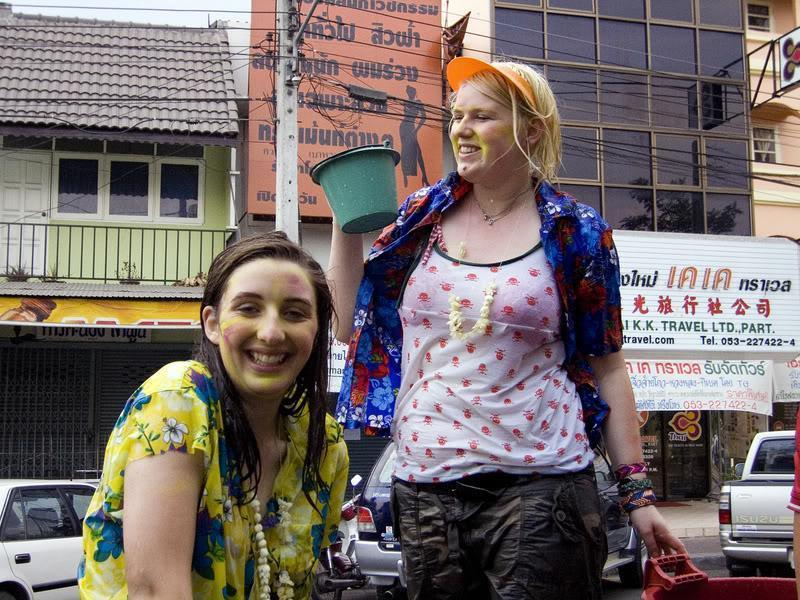 A great time, and a memorable ending to my time in Chiang Mai.
Cheers David, Silverhawk, Khun Thim, RobertH [ps good luck on the China trip], Pikey, Luke, Justin & Ian.
See you all again soon I hope.
Richard