we set off on a fine saturday morning to the lake for a spot of lunch, our route took us first on the boring route out of chiang mai to chom thong which was only good for actually getting the gixxer to above 5,000revs. however after chom thong the road climbs and you get a wicked view of the valleys below, the sunlight dappled on the roads made for a pretty relaxing morning ride
having reached hot and not missed the doi tao turning which in turn did not result in a fiery exchange with my navigator, the standard of the route( 1103) began to deteriorate and along with an alarming abundance of cows meant that it was preety slow going however there were still pleasant views and were still stretchs of flat stuff where i could open the gixxer up.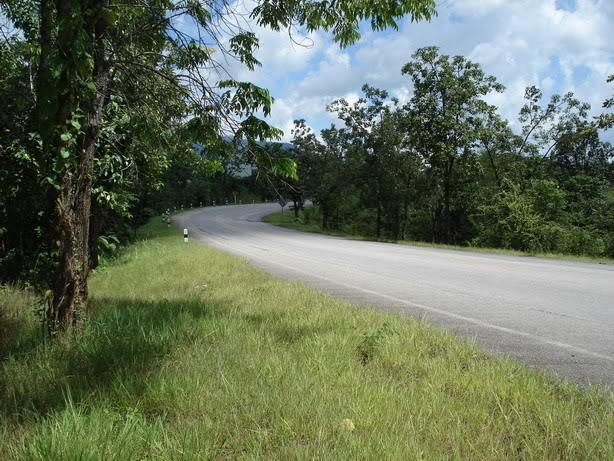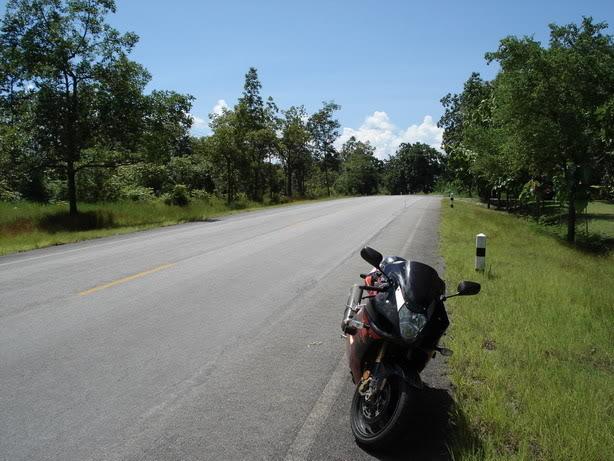 reaching doi tao lake was obviuosly the highlight of my co-pilots trip and she thoroughly massacred a family sized tom yam, i just sat back and observed,
the lake itself was a rather large version of the huay something lake on the canal road in chiang mai, although it seemed most of the rerstaurants had had to close because of the flooding and subsequent lack of customers,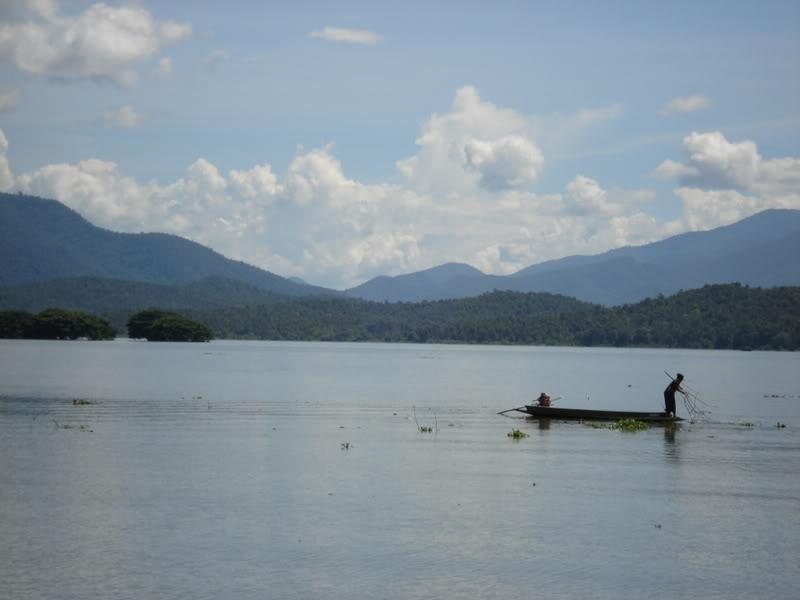 the remainder of 1103 to the mae tan junction was great riding with a much improved road surface and no traffic great for a sportsbike..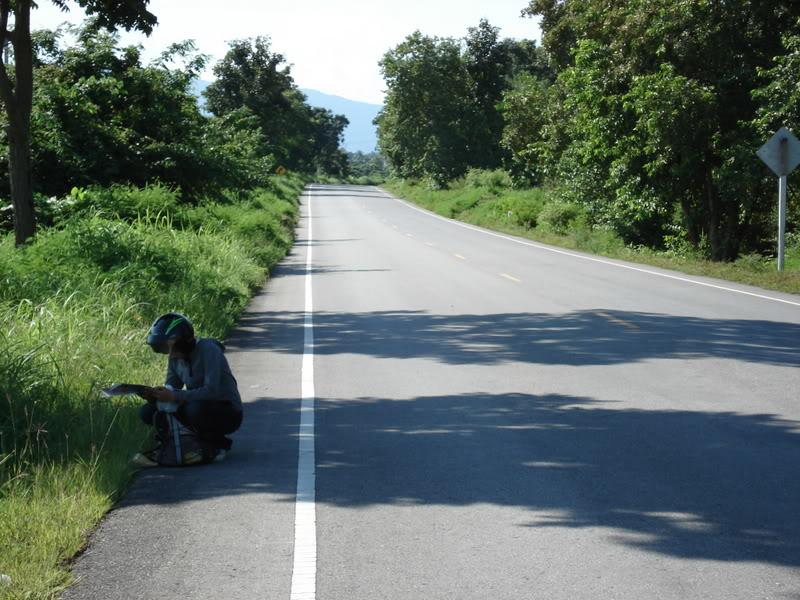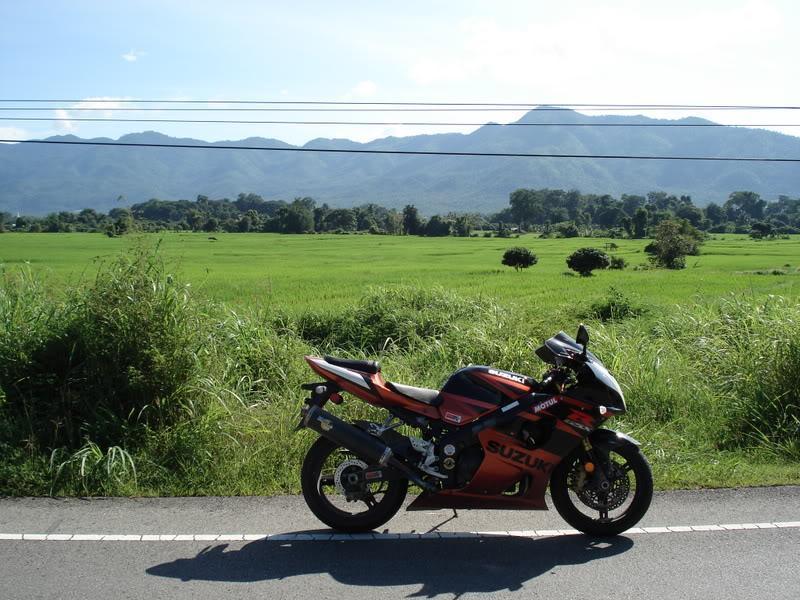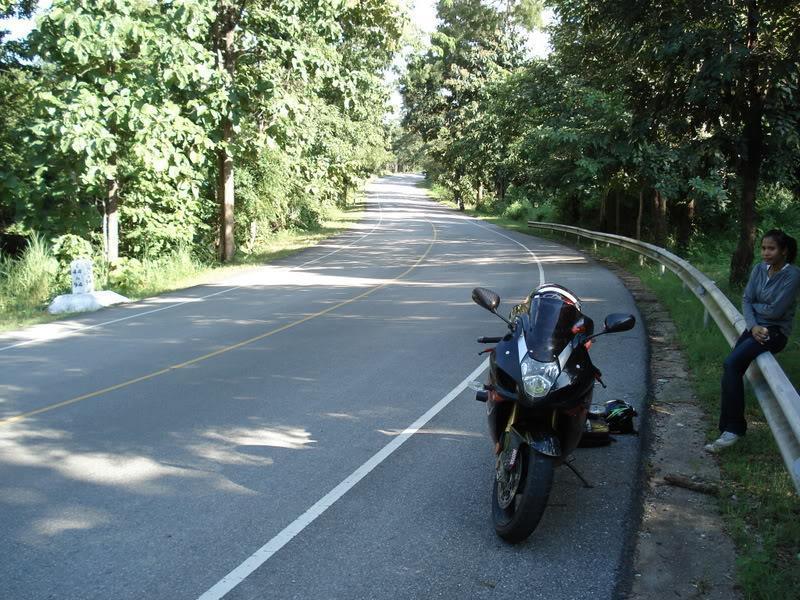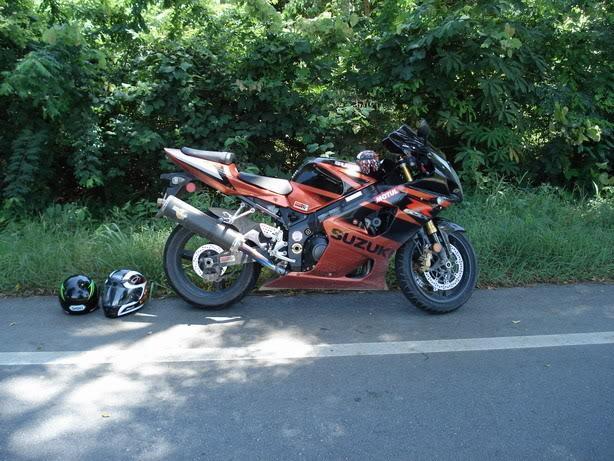 the rest of the ride was pretty uneventful back down route 106 to chiang mai, all in all was about 5 hours trip with an extended luch stop, nice day puting from cnx..
suzukiluke