Was asked by Big and Tall if I had GPS points fo the washed up fishing boats, as I didn't take my GPS on that ride, decided to ride up again, and get the GPS fix's. I mentioned to Noel Akers that I was thinking of going up last Sundayto Khao Lak to check out the fishing boats, and before I knew it there was 8 of us on the ride.
The bikes consisted of a Phantom 150, Phantom 200, Shadow 400, Honda Wave and Yamaha Nouva, quite a mixture.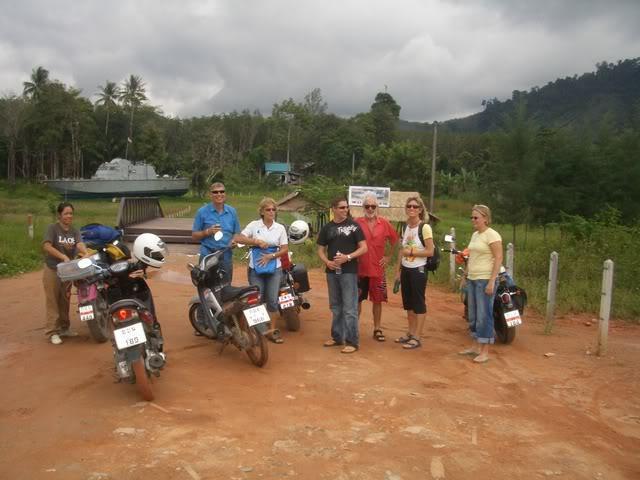 The Motley Crew……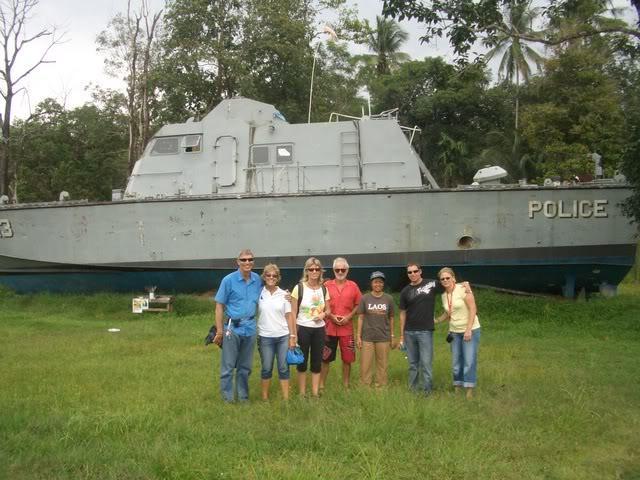 GPS 08.39.58.4 098.15.13.2
There is now a food stall set up by patrol boat, also selling caps and dvd's of boat and tsunami.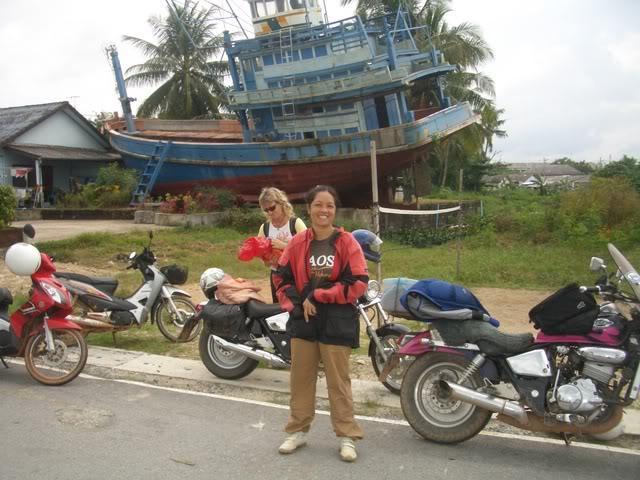 UPDATE - THIS BOAT HAS NOW BEEN MOVED AND IS SOMEWHERE CLOSE BY TO THE ORANGE ONE.
All 3 boats had make shift ladders or steps leading up to the boats, but we weren't game to climb on board.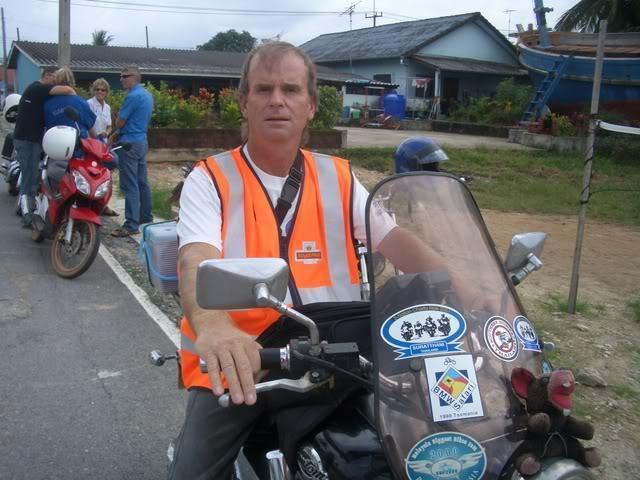 TropicalJohno showing off the latest in motocycle gear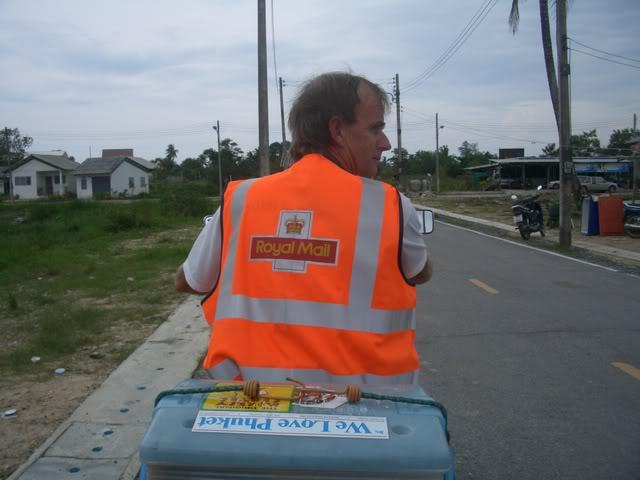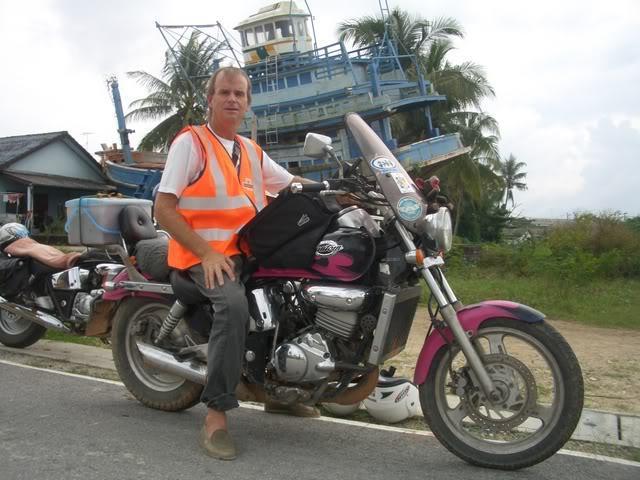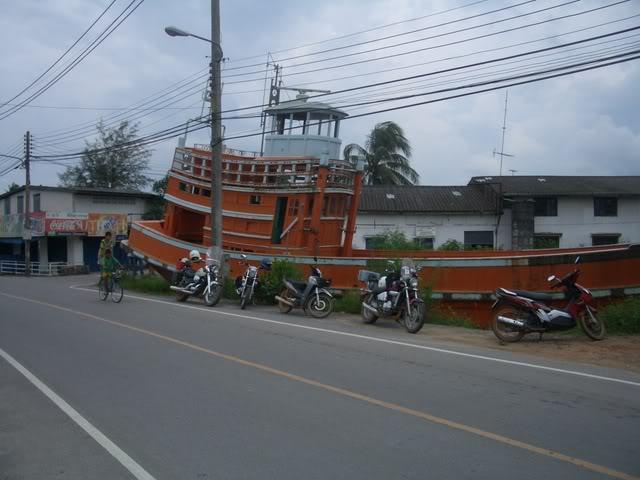 GPS 08.51.48.0 098.16.33.8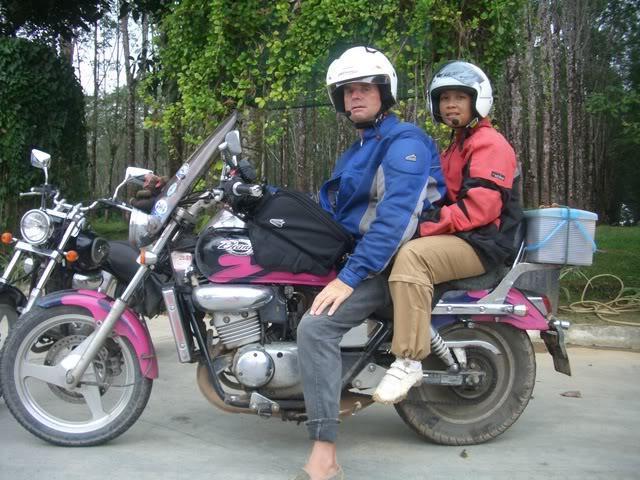 All ready for the return ride back to Phuket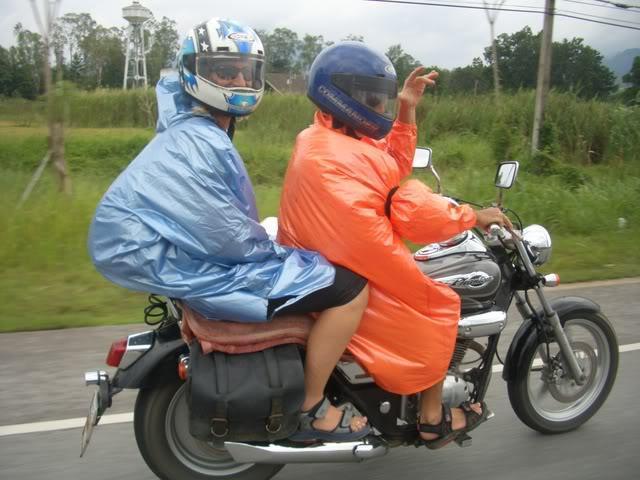 Noel and Tina ready for the imminent thunderstorm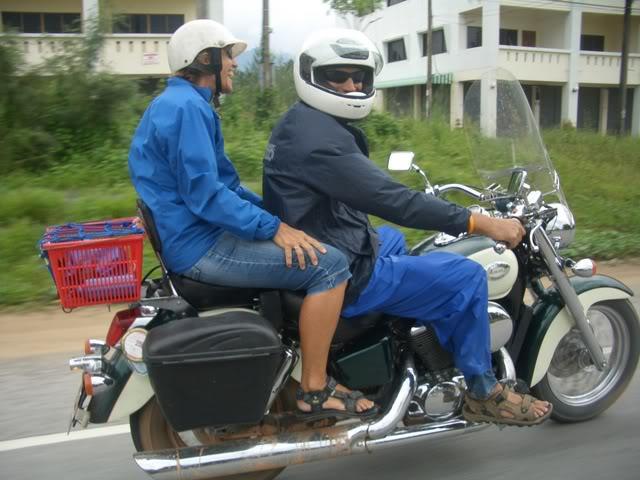 Peter and Dorothy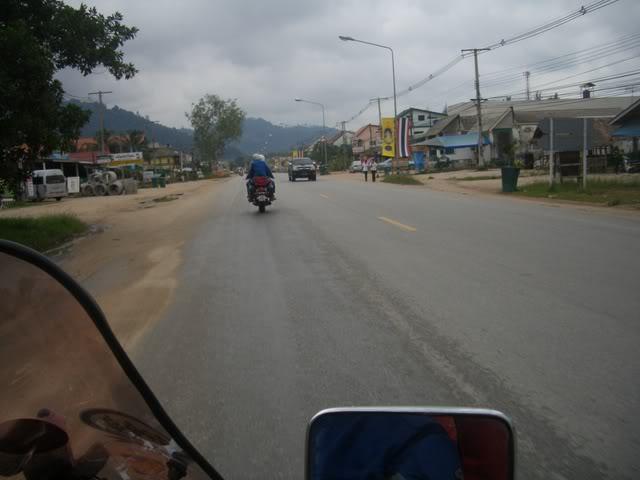 The ride along the coast from Ranong to Phuket, is quite scenic, the best part is around Khao Lak, a good road surface and some nice 'sweepers', as you can see from fotos below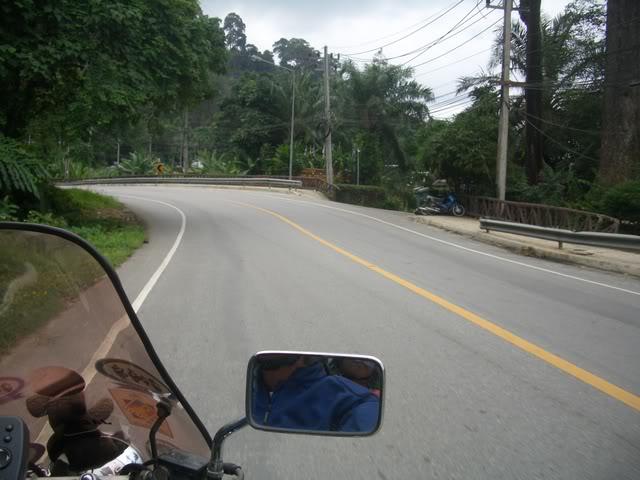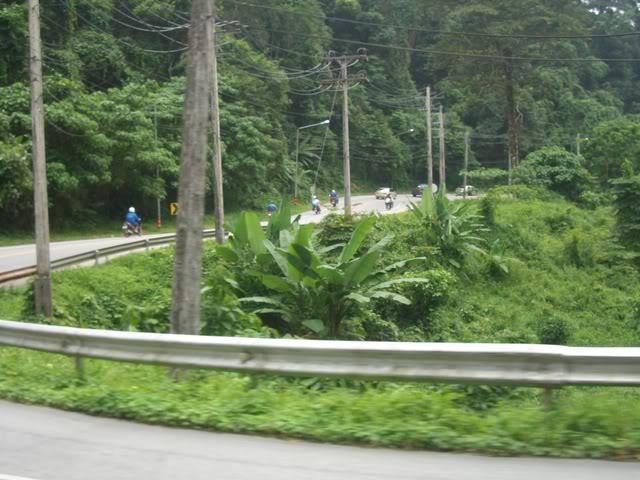 About 30kms north of Phuket the heavens opened big time, typical floods across the road, with the trucks making some great waves as they charge through them. Had to ride in the tropical monsoon for around 90 minutes, and just before arriving home, no rain whatsoever, so here are the locals riding their bikes in t'shirt and shorts, and we ride past them in full wet gear… as they say, Amazing Thailand.