The Hmong Pakhia side trip
Date: 29.7.2007
The Way: Mae Na - Checkpoint - Hmong Pakhia - Mae Na
Distace: 47km.
Total time: 3h (Hmong Pakhia - Mae Na 50min.)
Riders: thailasse and three thaillasses friends
Bikes: 4 x Honda AX-1
Guide Book: A Motorcycle Guide To The Golden Triangle, David Unkovich
Map: Mae Hong Son The loop
Pics: Lasse's Paradise-
www.saunalahti.fi/lassek1/
The Hmong Pakhia is exellent dirt road for dirt road fan.
Route 107 - Checkpoint 16km. You can find this singboard 4.7km before Chiang Dao.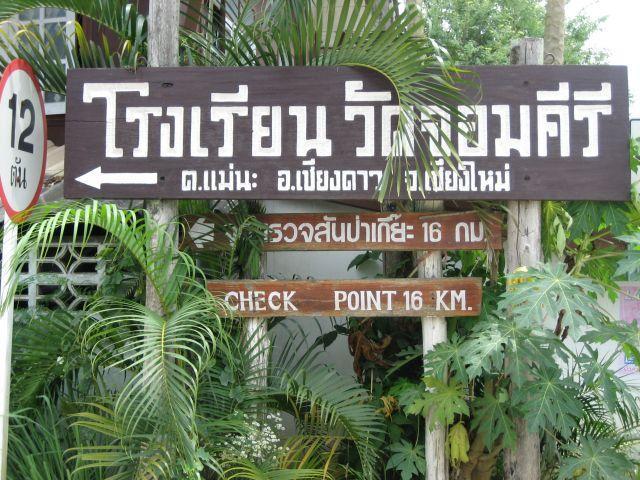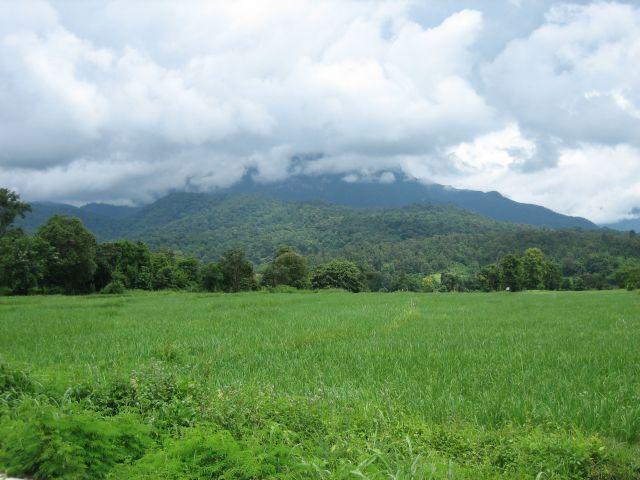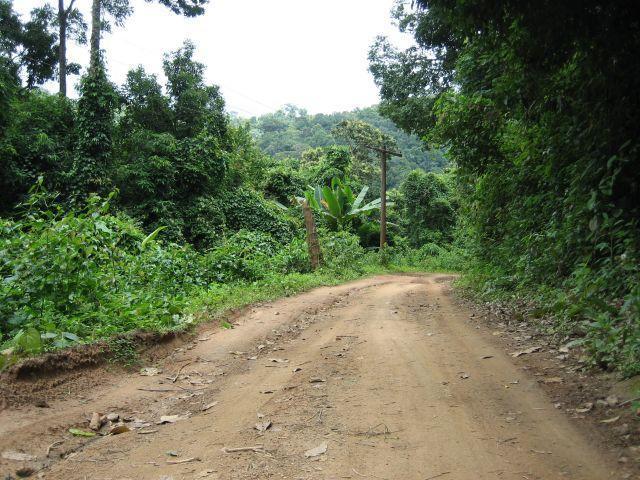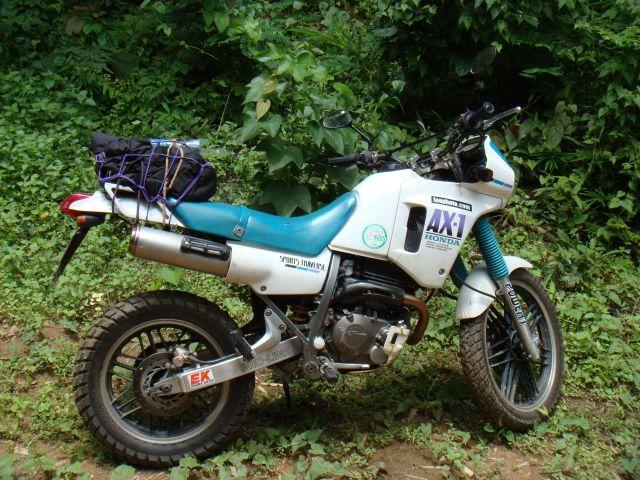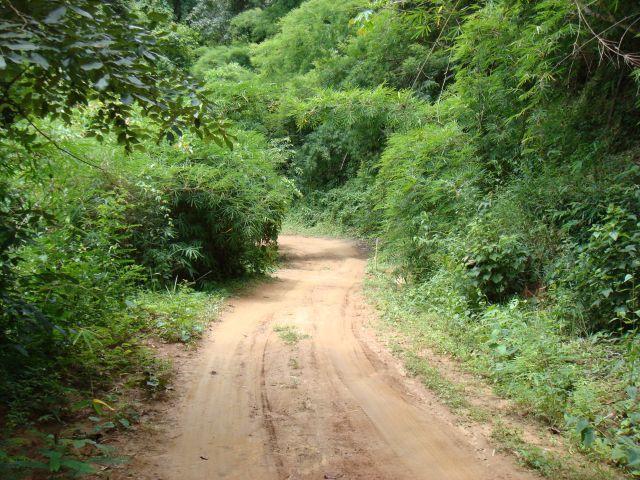 thailasse rideing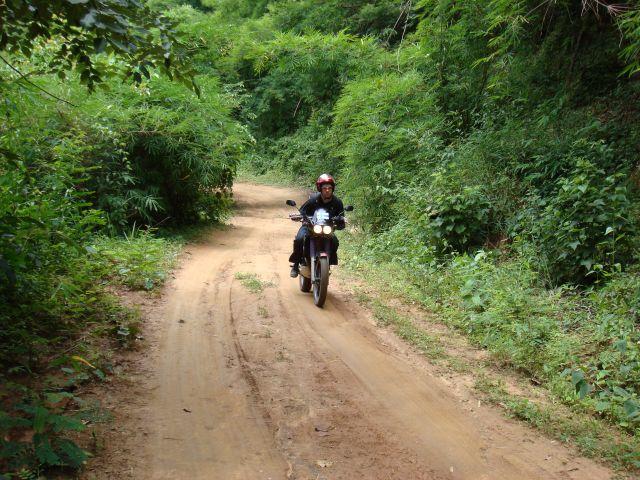 exellent dirt road, we love it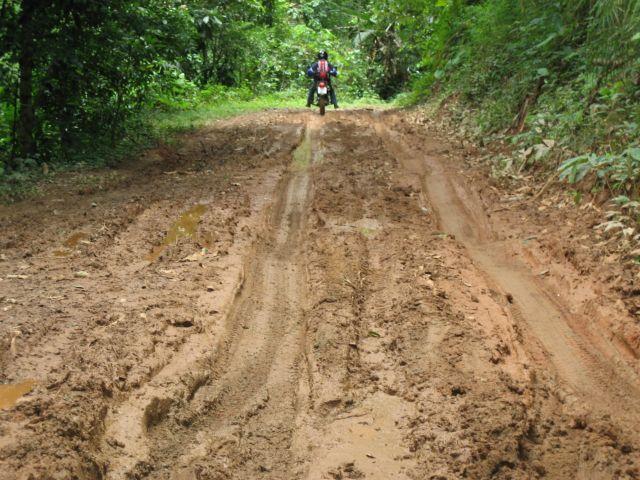 Checkpoint and Finnish flag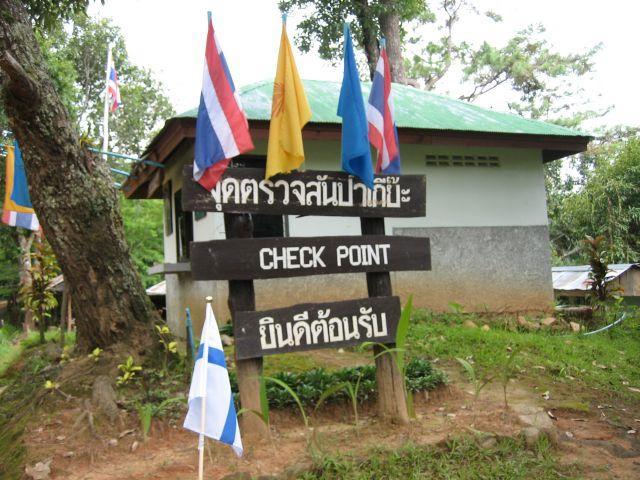 Way to Hmong Pakhia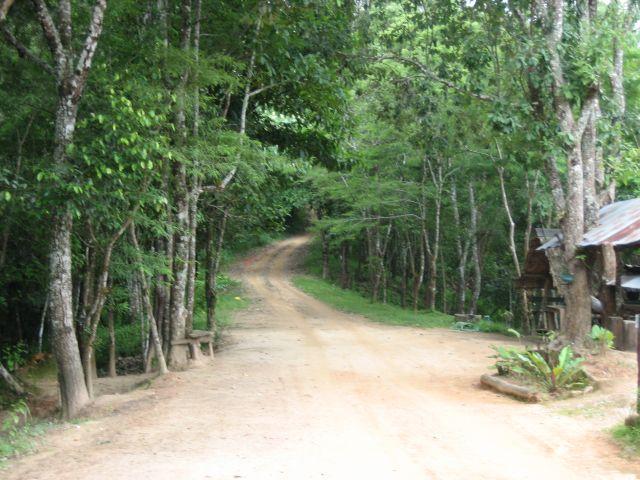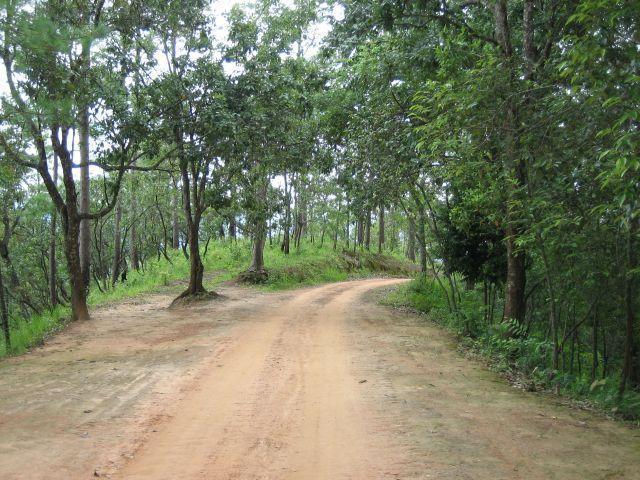 Happy riders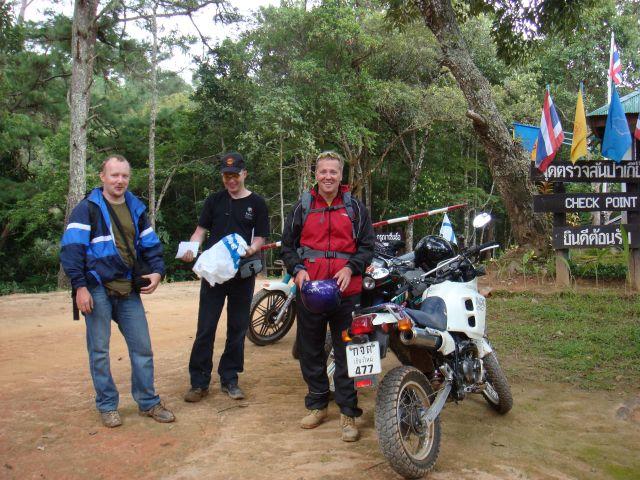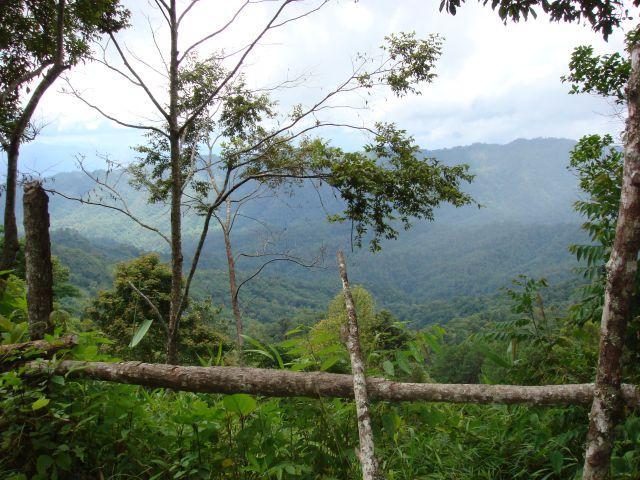 Nice dirt again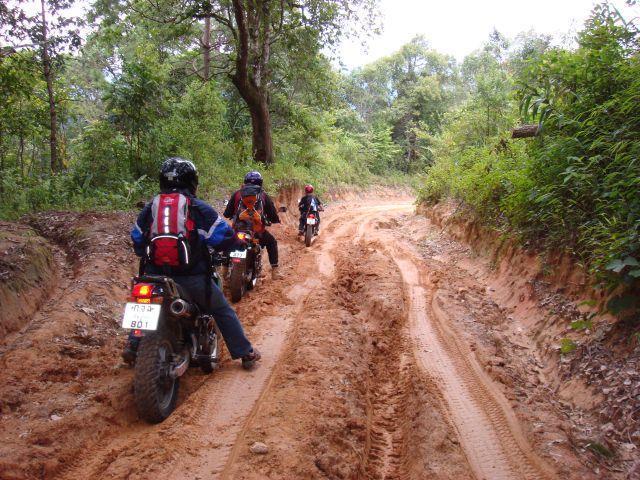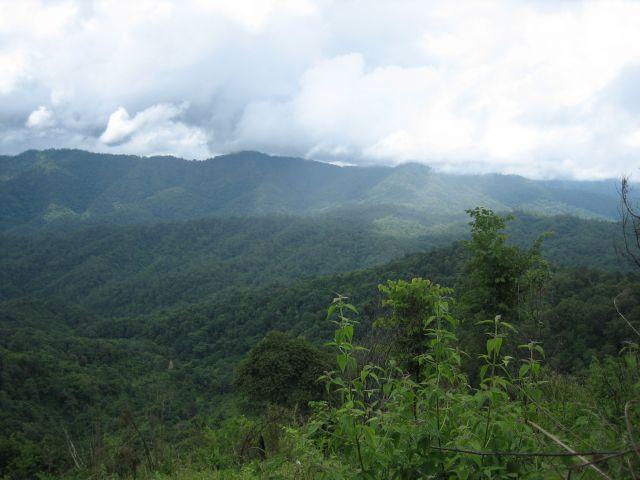 Ban Hmong Pakhia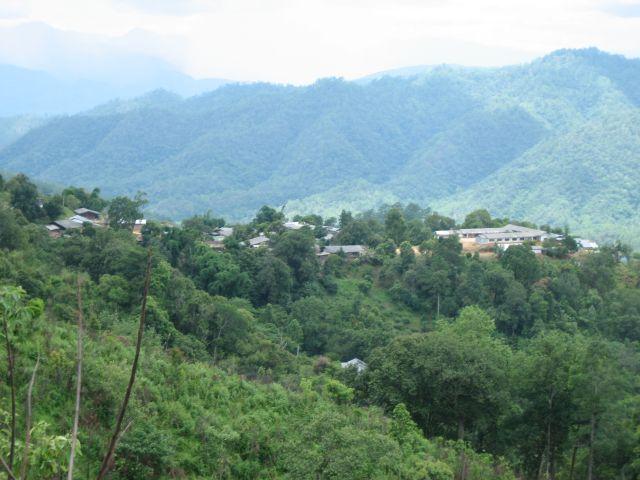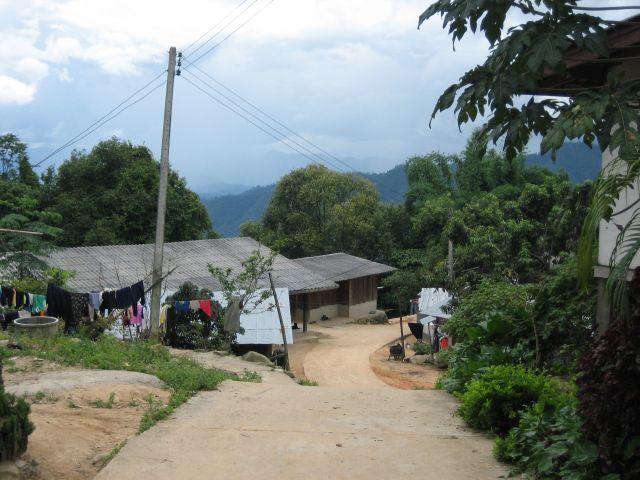 Bign Tall, we don't forget take fuel..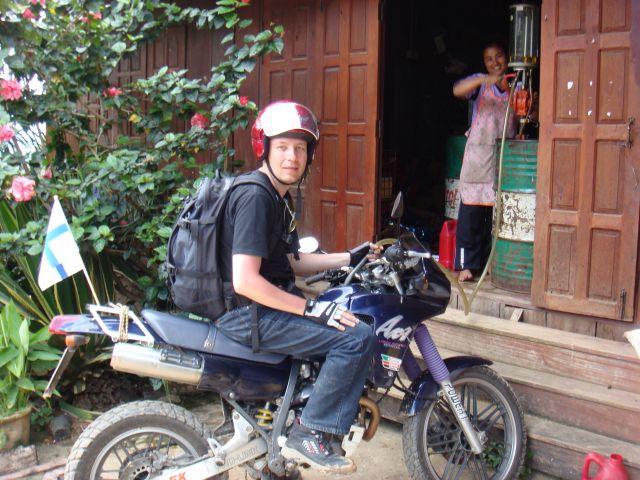 The village people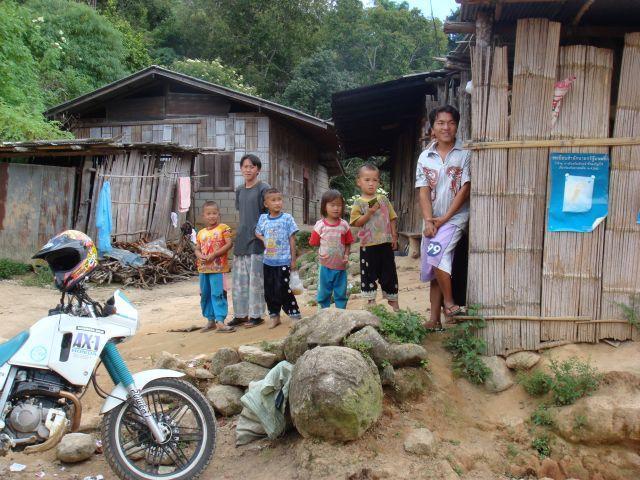 Back to Mae Na