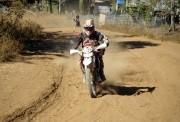 Mar 30, 2010
2,139
278
83
GPS Make / Model:- Zumo 660
GPS Track Name:- J.Gooding_day_trip
GPS Track Recorded by:- Brian_bkk
Start :- CNX
End:- CNX
Way Points:- Doi Mae Salong and various places of interest
Date :- August
Season :- Rainy
Conditions :- Good weather
Other comments you would like to add:-
John has kindly offered to add information regarding the routes and sites to see from the trip we did.
It was a great day.. About 5 of us. John led the way and we did 473km.. A small ride.
If you are new to the north.. You could easily turn this in to an over night trip by staying at Doi Mae Salong, visiting some of the sights.
Attached files
J.gooding_day_trip.gpx
(680.3 KB)