Administrator
Staff member
Jan 16, 2003
12,483
2,903
113
67
What's that you say a new GT Rider bike? Well yep, sort of - after a mere 240,000 kms she's had a new paint job.
Parked up at home in the shade before the loop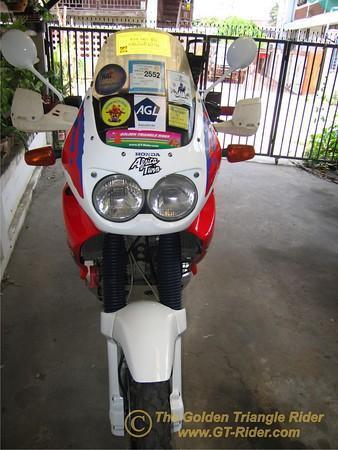 In the thick fog on R1095 en route to Pai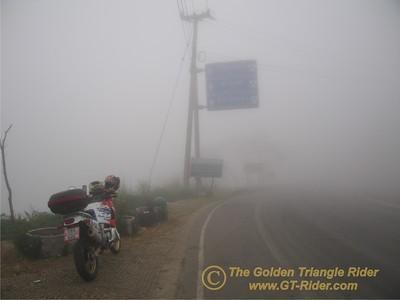 It was 40 Celsius + when I left home & you would have never anticipated riding in pea soup like this!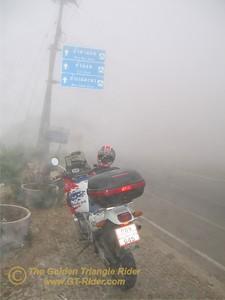 And what a welcome relief it was from the heat.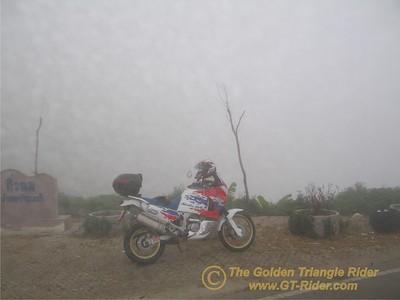 Aha, 3 days later...... now you can see something.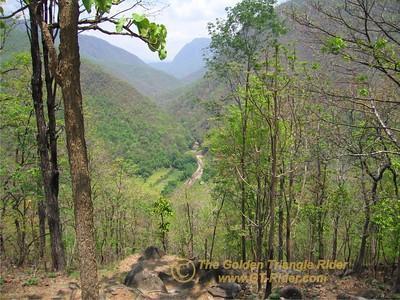 On R108 south of Mae Hong Son at the Mae Samat dam viewpoint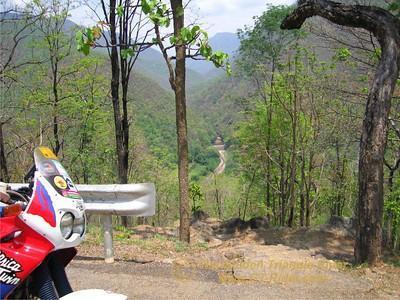 Smart & clean she is
I even got a bit carried away to get the bash plate & muffler protector polished / chromed.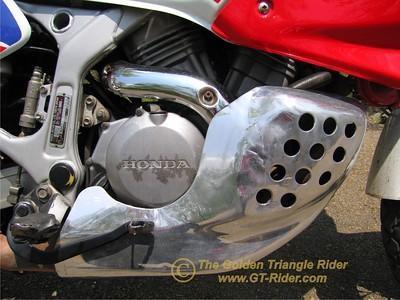 The good stuff: R108 bends & the bike
The price: a mere 4,500 baht & well worth it. Go see Nat at the Piston Shop in Chiang Mai if you want a good cheap value for money paint job.