Administrator
Staff member
Jan 16, 2003
12,588
3,075
113
67
TUES 25 - WED 26 NOVEMBER 2008
Just in from an over-nighter in Mae Sarieng with happy go lucky madam in the car, to deliver maps & take a peek at the sunflowers.
Supposed to be a day trip there & back, but half-way there happy go lucky says it's too far there & back in a day this time & she needs a night off from work. Ok but no clean clothes or kit. Aha no problem for her, she already has one with her in the car - what a strange co-incidence.....
So Mae Sarieng for the night it was.
But the sunflowers are out in Mae Ho on R108, 16 kms east of Mae Sarieng.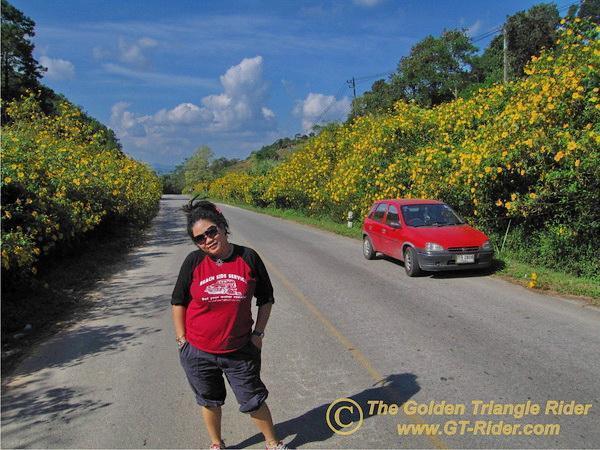 Madam was pretty happy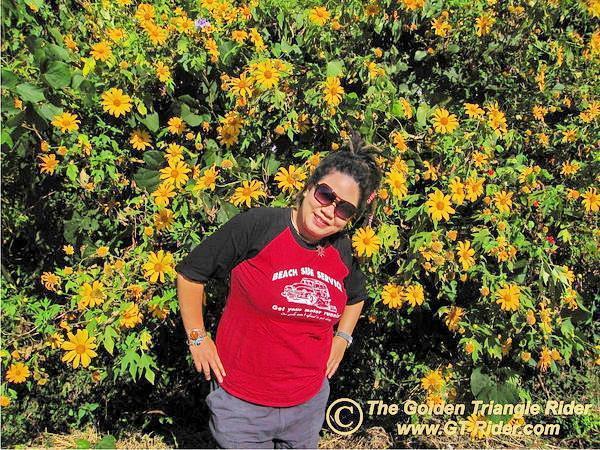 The road's basically good all the way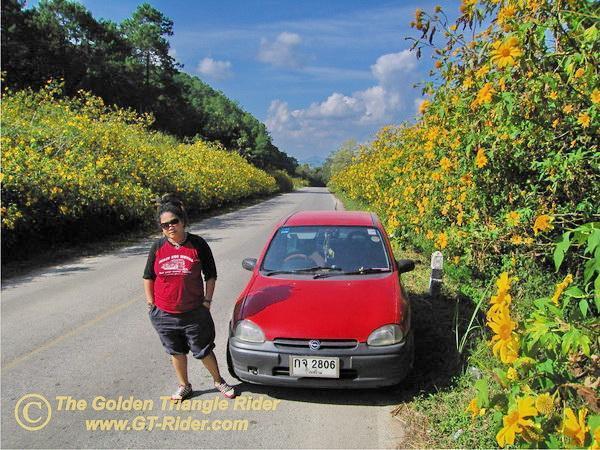 except for 2 nasty potholes & we hit both of them.
If you're in Chiang Mai, but can't be bothered to go all the way to Mae U-Khor / Khun Yuam to see the sunflowers blooming, slip on out to Mae Sarieng for the night. One way go via Doi Inthanon / Mae Chaem / R1088 & the other R108 direct. It makes for a nice little overnight trip, especially on a road bike.