Hi all, Im a bit slack getting this report done ( David,David, Jim, Jeff and I went on the 26th April) thanks for inviting me fella`s but here it is...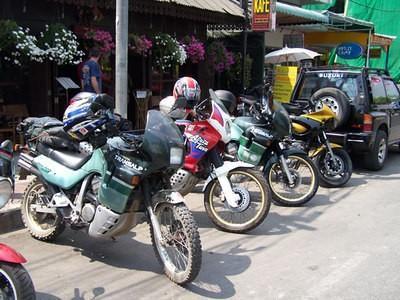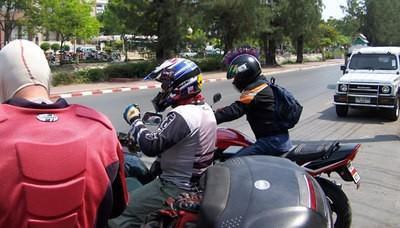 Ive ridden the 150 odd km several times before but never with a group as I like to set my own pace and enjoy the solitude. For those who have never done it ,and are perhaps a little nervous or apprehensive about jumping on a hire bike in a foreign country and taking off I`d say give it a go. No speed cameras/ cops/ traffic jams..lovely warm weather and fantastic scenery.. doesnt matter what type of bike you have you can even do it on a Honda dream but id recommend at least 250cc or more .Its a lot more fun then taking a bus to Pai, you can stop and take it all in and you can fart around on the bike whilst in Pai .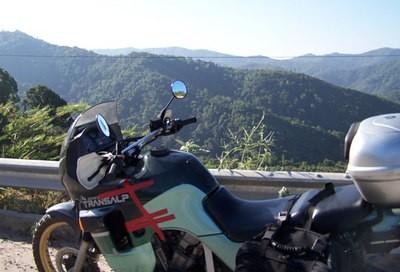 I would say you need to be able to control a bike confidently and take it relatively easy as there are some unexpected sharp bends and hairpins (the thais dont provide the same quality and number of warning rd signs we are used to seeing back home). Also you need to be aware of thai driving styles as where we come from we all tend to stick to the rules of the road quite well.Not so here in Thailand , I find as soon as I let my guard down after long periods of decent driving by all ....thats exactly when the overloaded watermelon farmers pickup thats about 20 yrs old , has no working electrics apart from the horn, comes round the bend on my side overtaking a truck with both belching clouds of fumes.Id say just be ready for the unexpected and you will be fine.Thais drive badly in general compared to our standards with mucho gusto overtaking manoevres on bends , cutting corners, drifting around on the road etc. The thais tend to drive with apparent carefree abandon as they believe that when its their time ..its their time so why should driving safely make any difference.......thai logic !!!!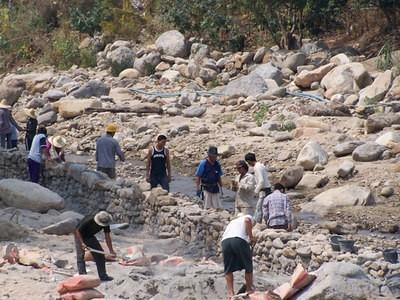 Pai itself is a very chilled place full of interesting alternative types ..Pai has a kind of commune feel to it ...I love a drink and like to party all nite if possible...can be done in Pai although you may not think so on first impressions...I just got chatting to people in the bars and before you know it you are doing the Pai watering hole circuit that goes on all night if you can stay the course .....My favourite bars are the relatively new Ting Tong bar as a first stop then onto Bee bop which has live music most nites which can be great quality......I`ve always had the best fun in Pai ..good vibes...good venues....great looking chicks from all over the world and of course the local thai lovlies ( for those lookin for a shagfest destination Pai doesnt have any obvious beer bars ..gotta use your charm /good looks and wit and actually talk to the girl first hehehe!! But Im sure you can find a willing thai chick to relieve you of a thousand baht if you really want that)
It was a great ride out there ..The two Davids do hack along fairly and I didnt really try to keep up after I overshot a hairpin and got a really good close look at the front grill of a petrol tanker[:0][:0][:0] hehehe!! gotta get that front brake system bled properly ..very poor progressive lever feel ..either just scrubbing the discs or snatching . David mentioned he knows a great farang mechanic works at reasonable rates and does excellent work...so gonna get my bike serviced after Davids done his .
I hope this little report helps you ...happy riding folks [
][
][
]!!
Cheers
Mike