0
Staff member
Subscribed
Jan 16, 2003
13,762
4,724
113
69
Following on from
Akha Swing Ceremony At Pahee 2018
Auust - September are Akha Swing festival months, and Jurgen had the hot tip that Akha Sam Yaek was going to be the big one (again) this year. A million thanks to Jurgen for getting the info earlier on & thanks too Cedric for the company & photos.
The Akha Sam Yaek Swing Festival is the big one in the North, with the most Akhas + promotion for tourism; although perhaps it isn't really on the western tourism portfolio. Whatever it is a extremely colouful, crowded extravaganza = it rocks if you take your time to hang out with the locals.
Jurgen is the supreme GTR photographer & I hope he will add his photos when he gets time, in the meantime I will throw up a few.
It was a magic weekend. A planned getaway of 2PM from Chiang Khong morphed into a 3.30PM quick ride up & over paradise road to Chiang Saen, followed by a blast down the 4-lane to Mae Chan & then up into the mountains. It's 120 kms from Chiang Khong to Thoed Thai. Departure time was 3.20PM & arrival time in Thoed Thai was 5.10PM.

The elevation profile goes like this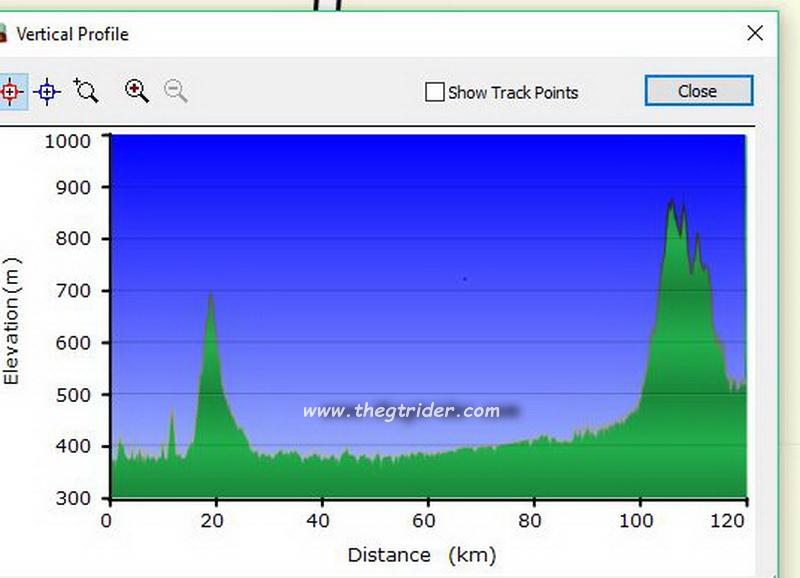 and in google earth it looks like this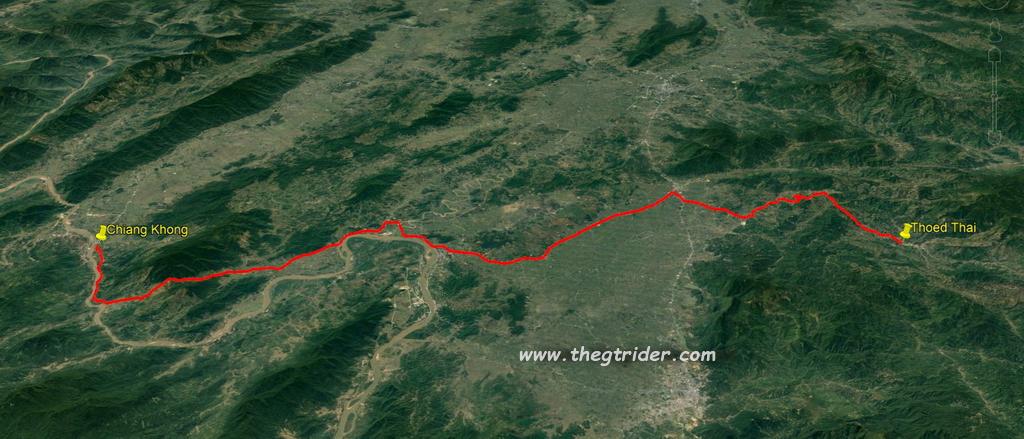 Jurgen has been in Thoed Thai around midday & was nicely settled in at the Rim Taan guesthouse, beside the Mae Kham river.
The Rim Taan is an absolute gem of a guesthouse in North Thailand is right up there in my top 5 places in the North. There's more info on Rim Taan on GTR here:
Thoed Thai Accommodation
more to come