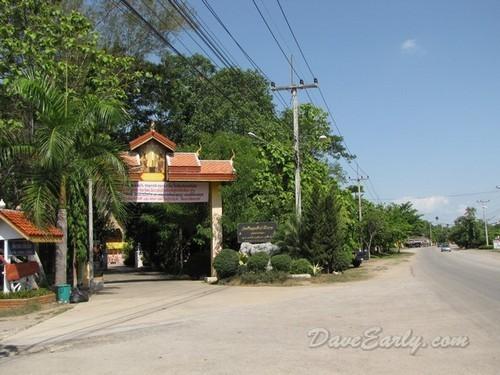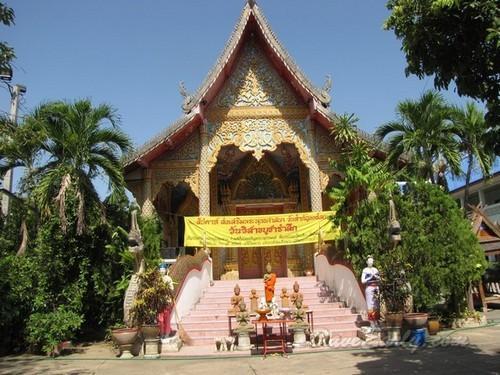 Behind
what looks like an innocuous, run of the mill, Thai Temple you will find yourself in a rather surreal setting.
The friendly, smiling faces that greet you are only meant to lure you in;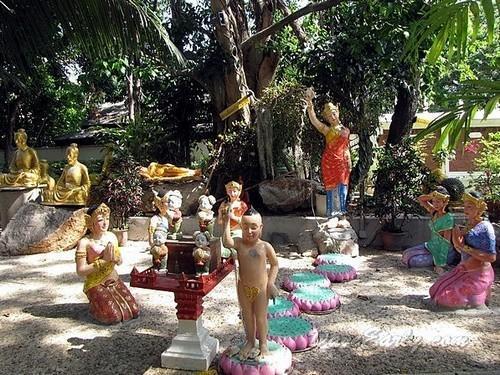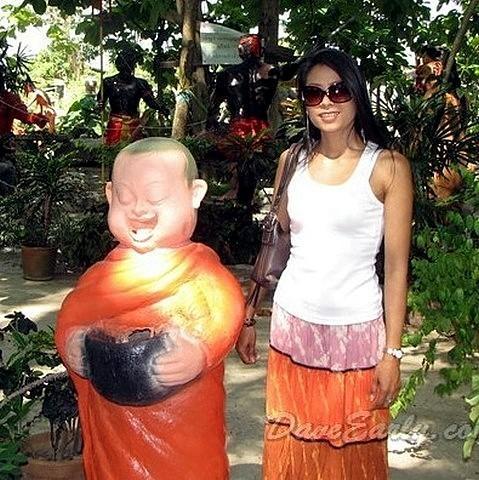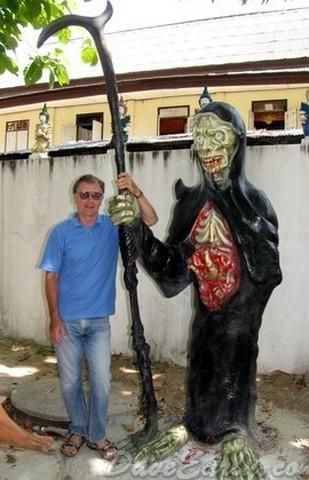 Why wasn't mine so friendly? :twisted:
I have been to a couple of similar displays in Thailand, but I wasn't aware of this one near Chiang Mai
Welcome to Buddhist Hell !!!!!!!!!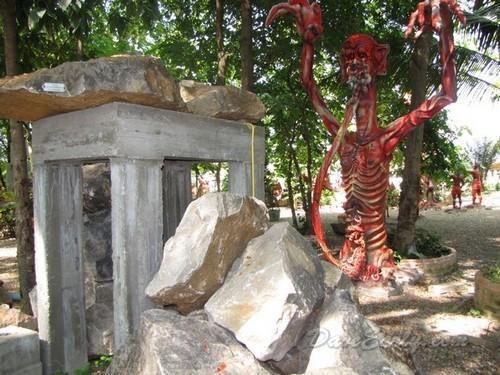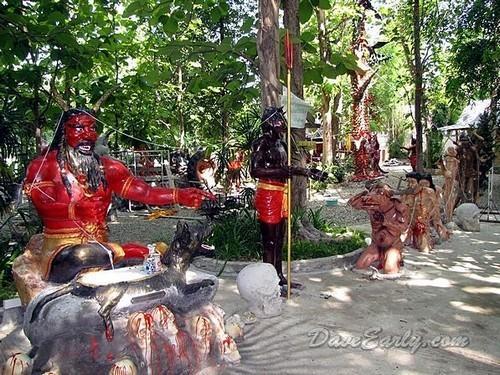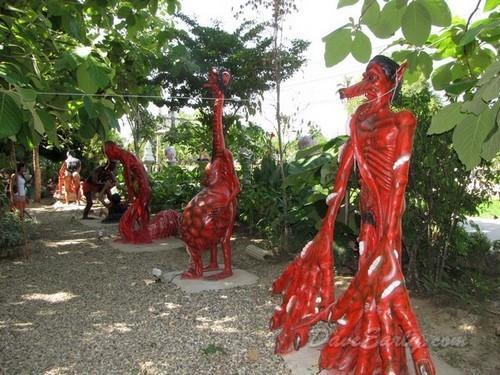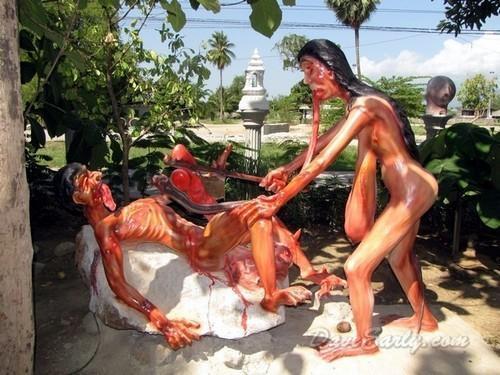 I swear any resemblance to particular GT-Riders is purely accidental. :roll: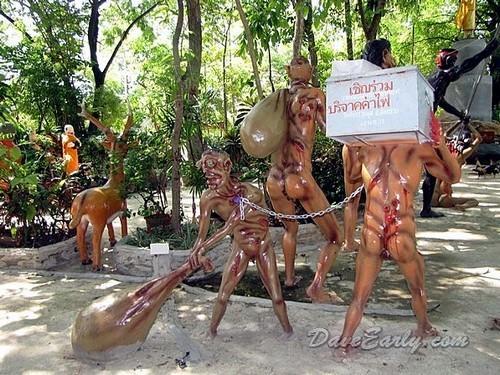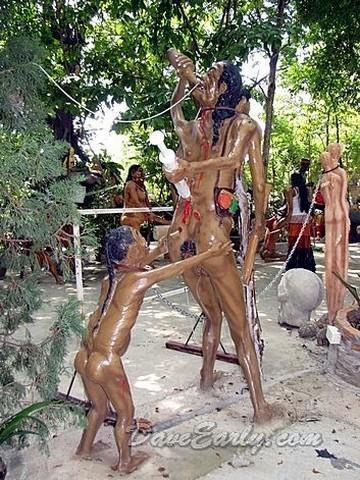 There is more, but I think you get the idea. It is not the most pristine temple grounds and they are in the process of constructing more figures. :thumbup:
Actually Davidfl sent me this link a while back and challenged me to find it.
http://openchiangmai.com/v2320.html
Check it out, rather bizarre to say the least and only about 14k from town.
:arrow: It is in the village of Ban Mae Kaet and is shown on the Garmin and ESRI GPS maps. It is commonly called Wat Mae Kaet, but also known as Wat Mae Gat Noi or Wat Sri Dorn Chai Pa Tung Ngam. (N18 52.687 E99 02.214)
Take the 1001 (Mae Jo Rd) north from the Super Highway to the Sansai Rd (Alt 1001). Turn right (just before the Mae Jo University) and travel 3.5km. It is on the right (south) side of the road. On the opposite side of the road is a small Honda shop. It is a little difficult to see coming from the west because of the angle (see the first photo).