Finally I made it over a long weekend to Cambodia from Thailand, after Malaysia and Laos. Entered via O'Smach in the North which was one of the friendlier border crossings I experienced. Only Cambodian customs that could have been easily overlooked entering the country, was a bit annoying. A bit of discussion about my planned exit but eventually started to enter my data into their system which took quite long while I roasted in the sun. They only gave me six days, wonder if it were more upon request. Funnily enough, a Thai gentleman in the queue before me was asked for 100 Bt "stamp money" while they didn't dare to do that to me. Insurance is not available by the way, so you ride on your own risk.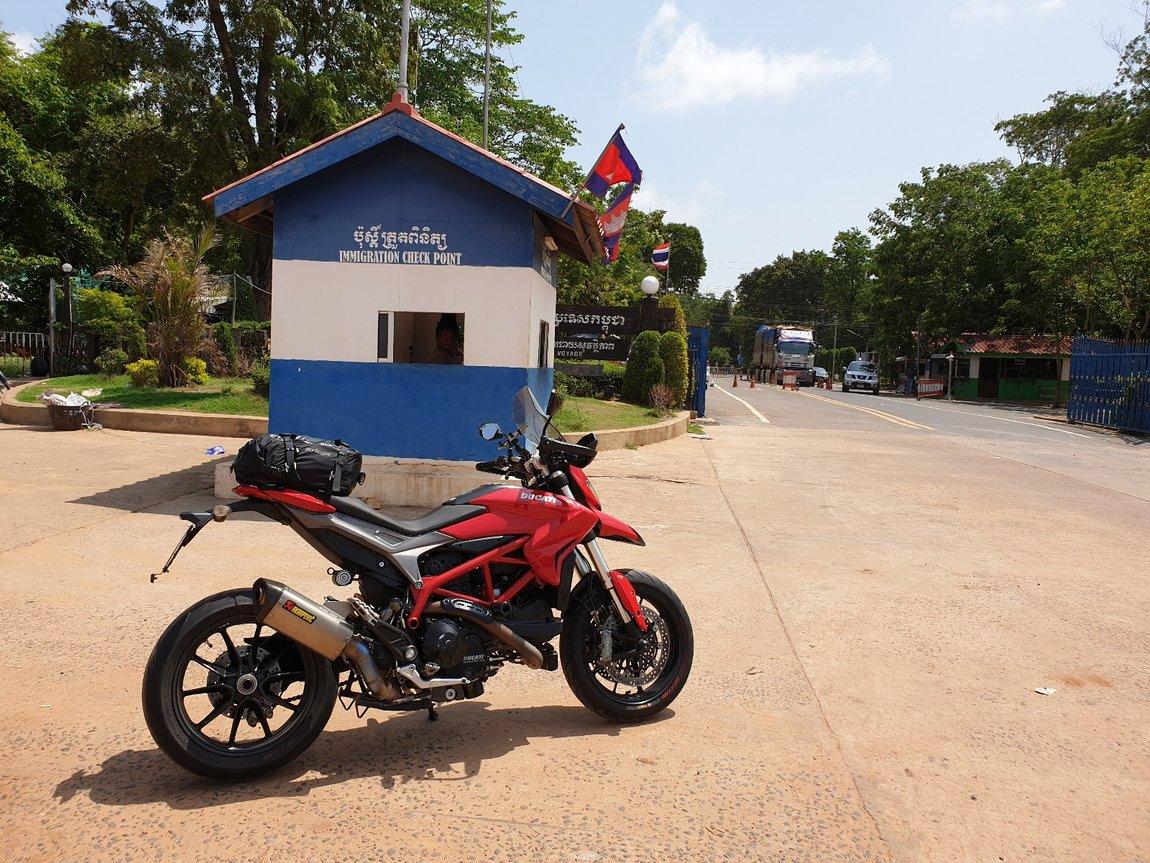 In Siem Reap I tried my luck with Angkor Wat and got pulled out immediately. Their screening of vehicles entering the area on public roads works well. Had to buy a day ticket which was irritating first for late afternoon only, but eventually was worth and I don't want to be a freerider anyway to such an amazing cultural heritage.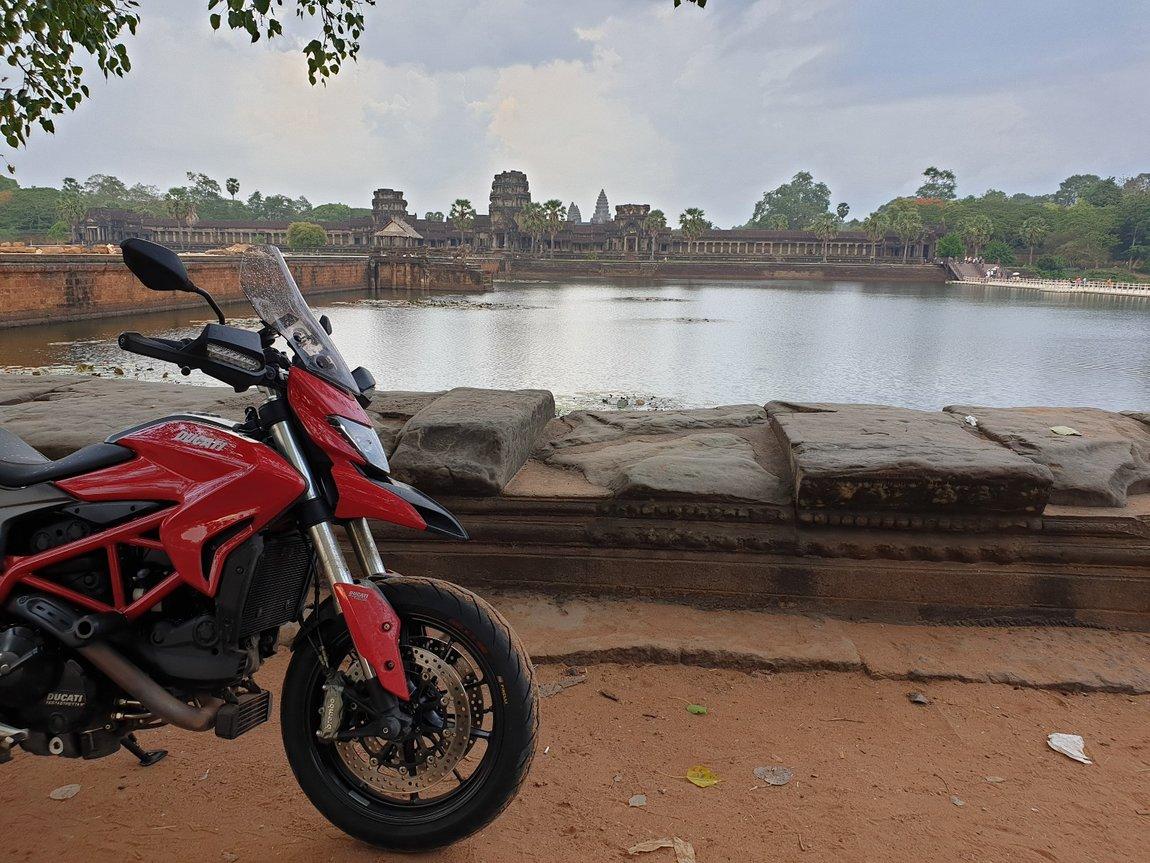 Phnom Penh traffic was no surprise to me after riding every day in Bangkok. Was already aware of policemen lurking around intersections and prey upon motorcyclists. Still I did an extended sightseeing tour in very slow moving traffic before checking into my hotel.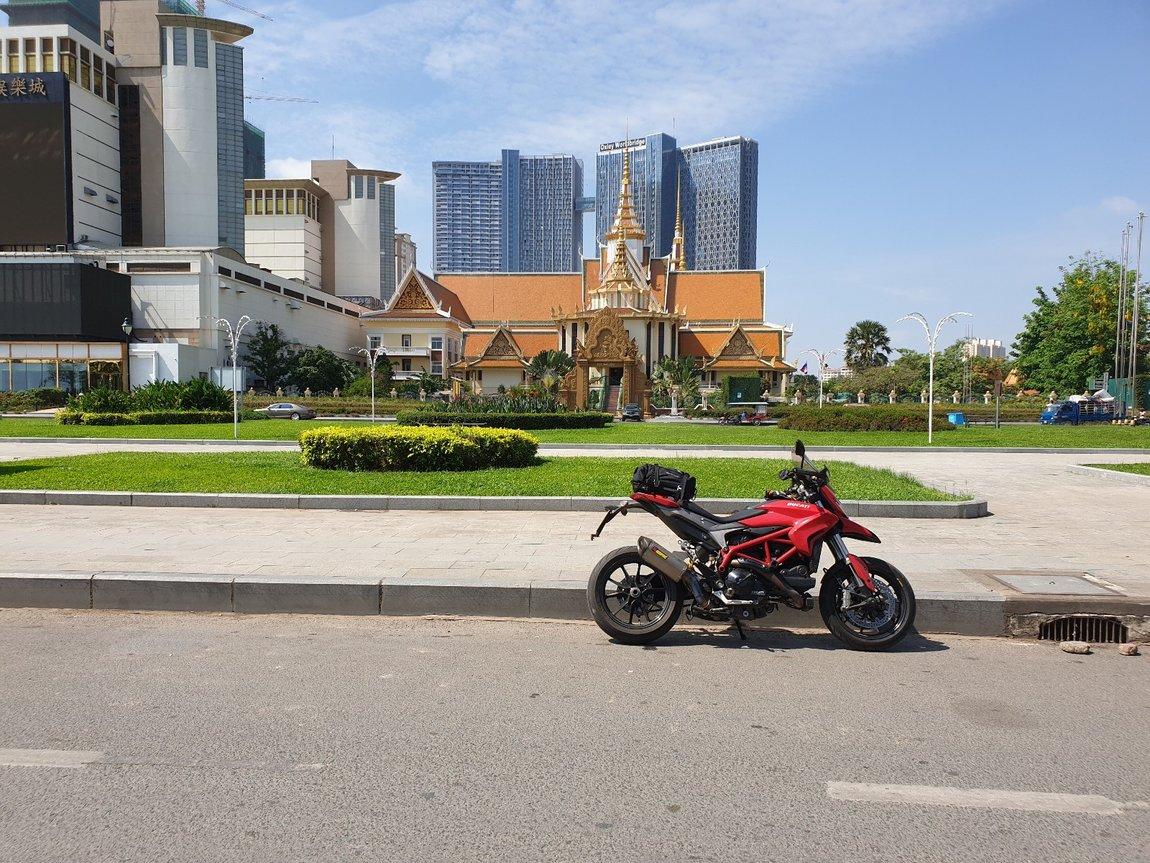 National Highway 4 down to Sihanoukville was the worst road I took, just one lane and extremely busy with so many trucks, some of them dragging slow. Which lead to overtaking manoeuvres I have never experienced. Once a truck or a bus pulls out they never abort, you only have the choice to get off the road into the dirt lane if you want to survive. Motorcyclists have little to no regard in this country. Quite dangerous situations I encountered, also with other motorcyclists not looking at all. Fortunately road 48 to Koh Kong was a total change to the better, hardly any traffic, beautiful scenery and in great condition. Although some guys said the opposite, I enjoyed it very much and could produce speed. Border crossing at Cham Yeam also worked out greatly with the right papers in hand I made it in no time back to Thailand. Tempted by the excellent highway to Chantaburi, I completed the entire route from Phnom Penh to Bangkok in a day.