Udon Thani to Nong Khai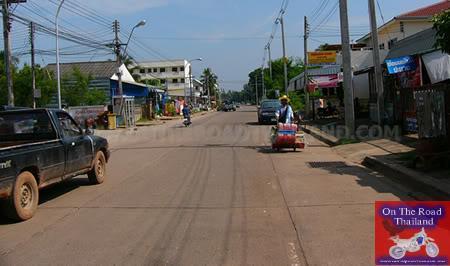 Prelude to the Adventure
Udon Thani was ok and has some appeal to it, but the border city of Nong Khai beckoned. It was the place for almost all the farang who needed to visa run into and out of Isaan. A purpose built bridge spanned the mighty Mekhong river, known as The Friendship Bridge, this too would be worth checking out.
Finally, the elusive Naga legends of old gave tale that they caused the waters there to bubble and emit fireballs! The lure of the road was strong but my bike was totally out of action until the new tire arrived.
I had to resort to renting a bike, something I am loath to do at the best of times, it meant the chore of negotiating, passports possibly being held to ransom and the spectre of false damage-claims being raised.
Nevertheless, needs must when the devil strikes so after a few scammish tricks by the isaan dealer were dealt with I had a 100cc Honda Wave to carry my heels to the border with!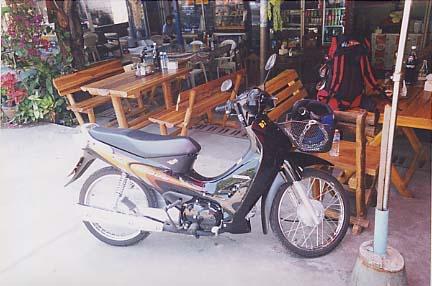 Setting out was the usual drill, out of the city for 7 'o clockish and on the road with some food eaten on the hoof.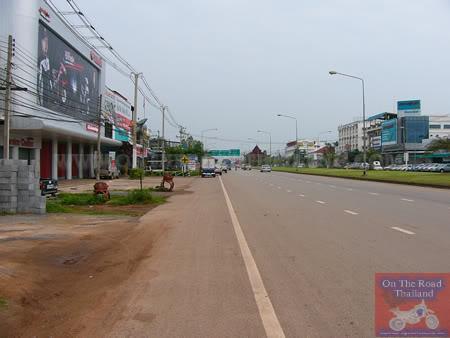 The heat was fairly mild for the first two hours or so, with the rainy seasons cloud still giving some cover.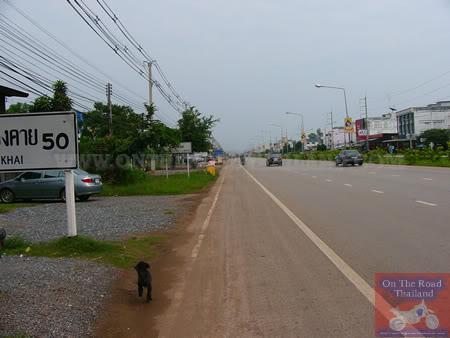 Had a wee tangle with this little dog w
ho took an interest in my ankles!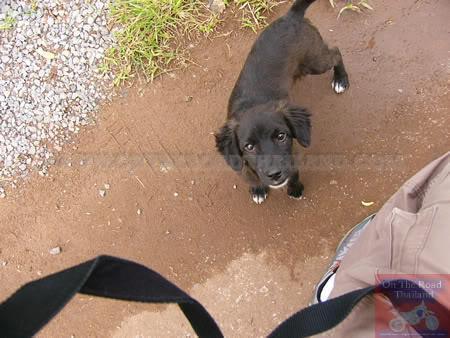 After then it was on the road proper as Highway 2 left the city and it was nothing but rural rice fields and trees.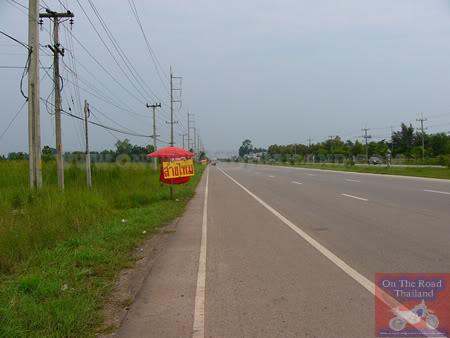 It was just over 50 kilometers to the border city, and I took it easy, easing back into a steady 50-60 kph.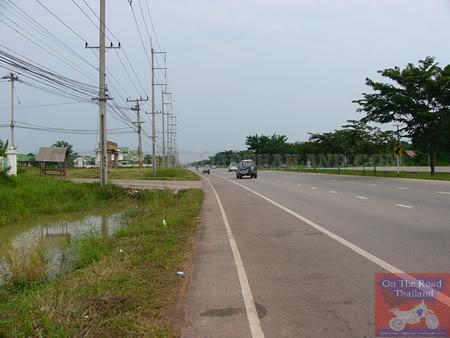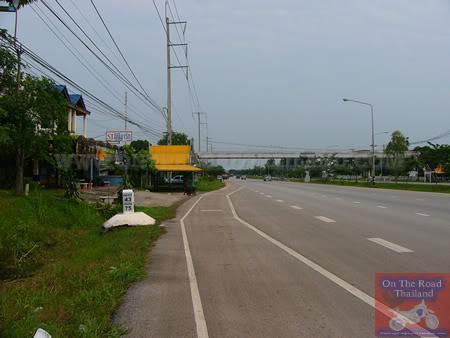 The road takes on a straight and level route for the next a hundred kms or so. Brilliant if you've got a big bike for the riding, not so great for low cc bikes like the rental scooter I've got.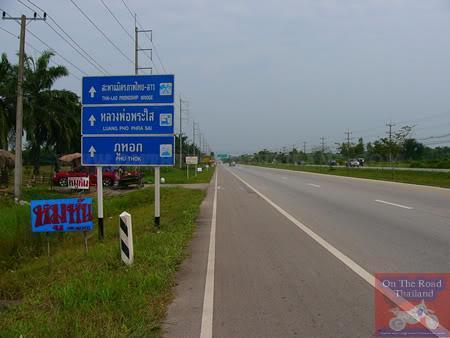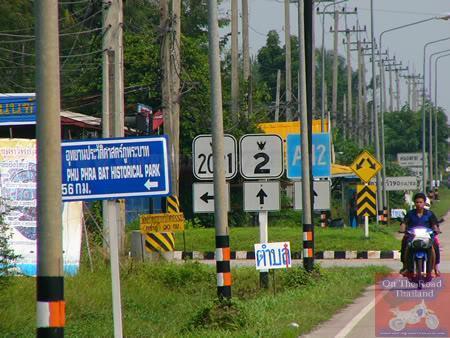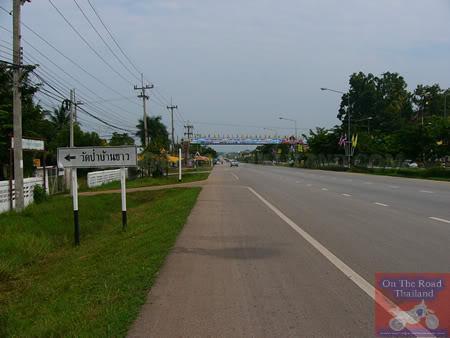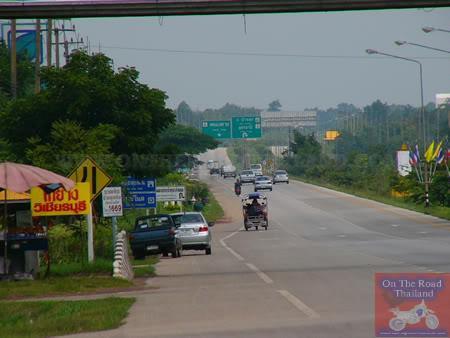 Although the road was boring enough, the highway was quiet and not much traffic passed me by. Compared to the aggressive and harsh ways of Bangkok this, at least, was a welcome respite.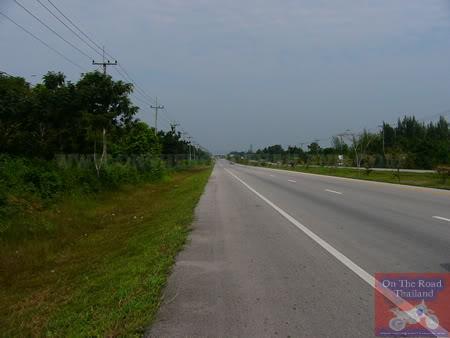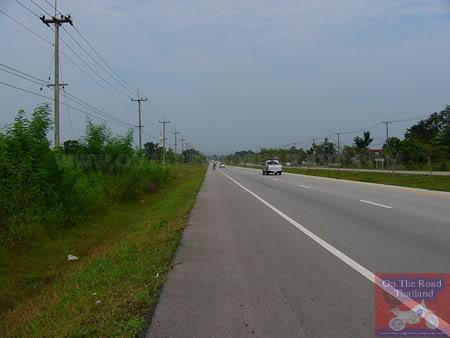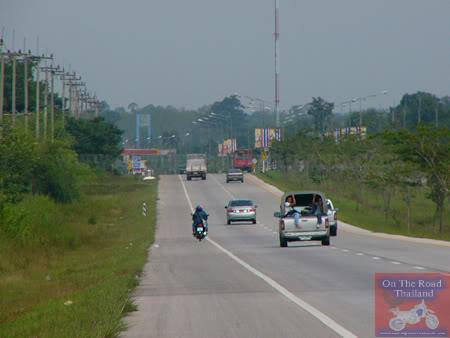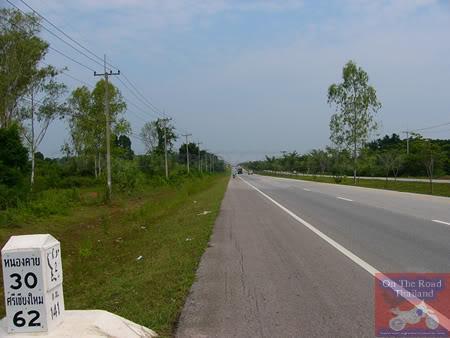 A gentle bend here, and a turn there and I was soon closing in on Nong Khai.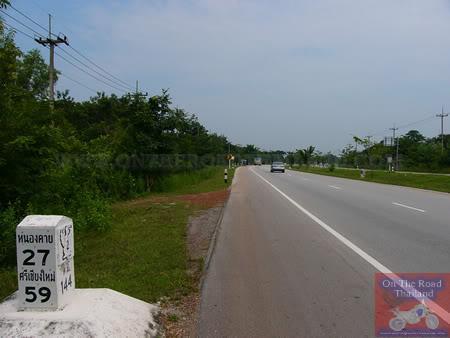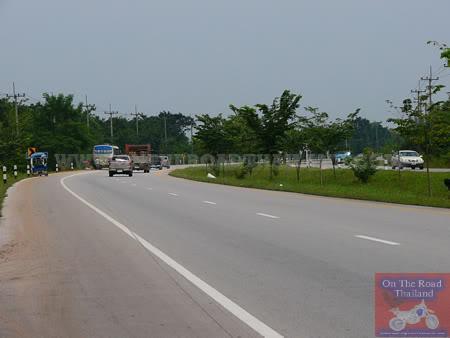 End of Part 1 (due to battery running low! :O )