Vientiane-Phonsavan-Xam Nuea-Luang Prabang-Sayabouri-Pak Lai – Vientiane
The title doesn't sound like much but that's 1,700 kilometres in five days and about 500 kilometres of that is dirt roads.
I left late from Vientiane at 10am and thought making it to Phonsavan was going to be a big ask, but the traffic was light so managed to get there in 6 hours and 20 minutes which is pretty slick. I don't have much to say about that leg of the trip that hasn't been said before so my journey really starts from Phonsavan.
I hadn't been on Rte 6 to Xam Neua so this was a new experience. The road was much better than expected and turned out to be a nice paved road all the way. The poverty in the area was evident in the type of housing and absence of electricity.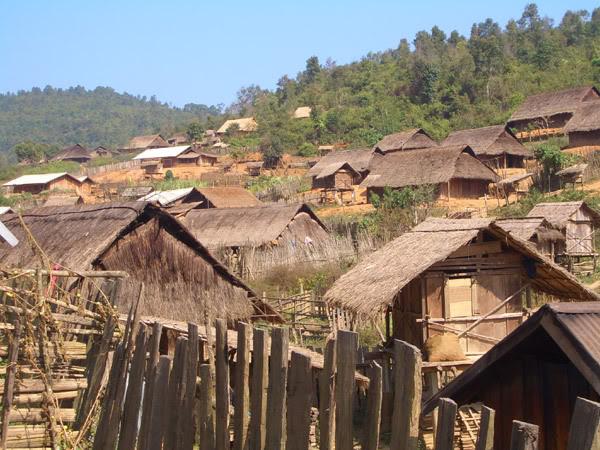 And in the respect for women. Some may think this is the way it should still be and others … well we just think…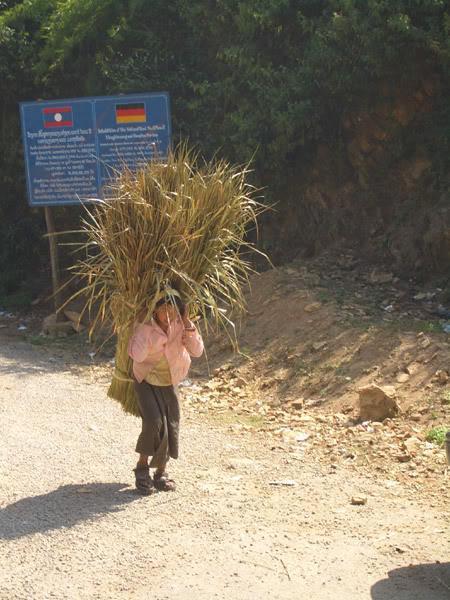 The only reason to visit Xam Neua is to visit the caves or travel on to Vietnam, I wasn't going to Vietnam so it was the caves for me. I rode into Vieng Xai and due to some road works detoured around the main way in and managed to stumble across this cave.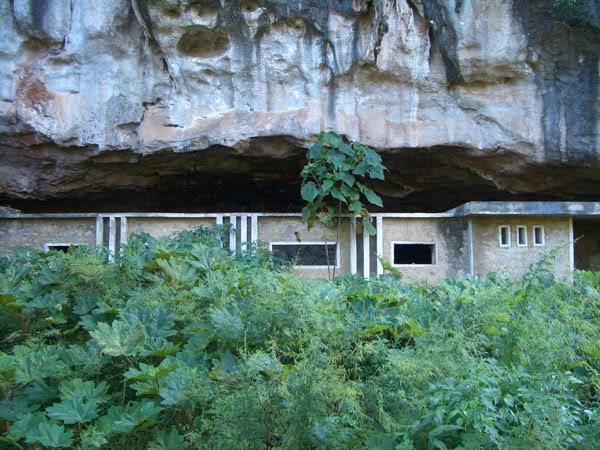 before being taken on the royal 3 caves for 30,000kip for 30 minutes tour.
Not much else to do in this place and headed back to Xam Neua for the night and stayed here: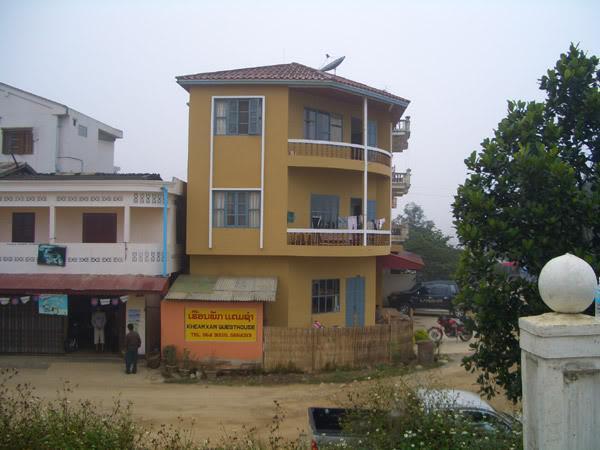 $4 for shared bathroom. They also offered $8 with bath and TV and $6 with bath but they said they were all full. I don't think they had these other rooms. Anyhow the bed was lumpy and hard and I didn't have a very good nights sleep.
There is this pink place but I'm not sure whether you will get any sleep but you might be entertained: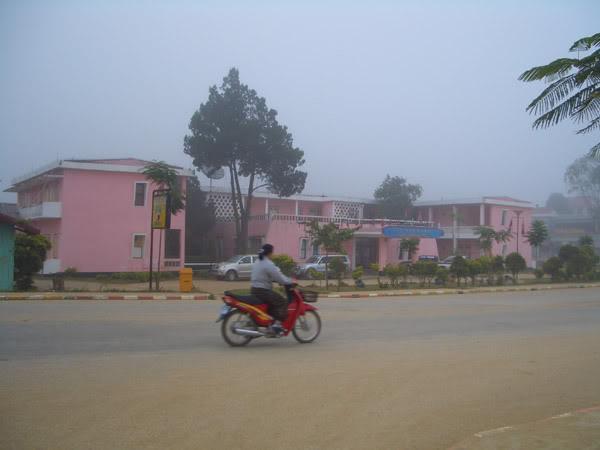 I have plans to go to LS85 with Hienkel which is nearby. I thought about going there on my own but it was cold and I wasn't prepared and I like the idea of doing that trip as an adventure with others so headed back south to hwy 1C to Luang Prabang and some decent food. .. Have I mentioned that the food in Phonsavan and Xam Neua is not much good.
Highway 1C is a great road, the first 40-50km is dirt and the rest is good paved road. Simply it's a great ride and no traffic.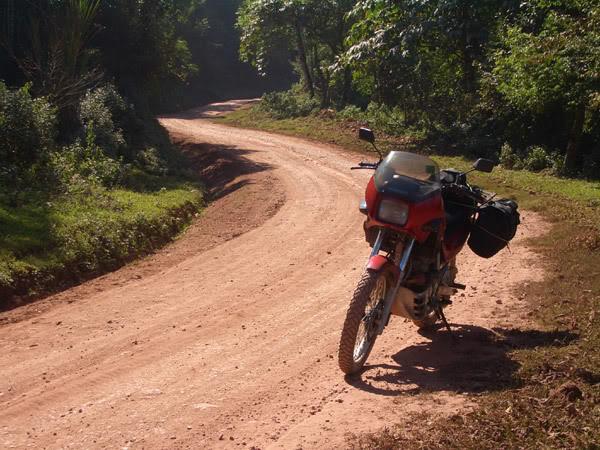 Anyhow this road gets to Luang Prabang and that's the usual thing. Nice food and comfortable guest houses.
I decided to try the road through Sayabouri back to Vientiane instead of the usual route 13. Well was I in for a surprise. Turns out it is about 500km and all but 80 km or so is dirt.
If you're prepared this is a fantastic alternative route to Vientiane from Luang Prabang. But you need to be prepared for some rough roads. Sayabouri is known as the elephant province of Laos and this guy wasn't performing for the tourists (there aren't any).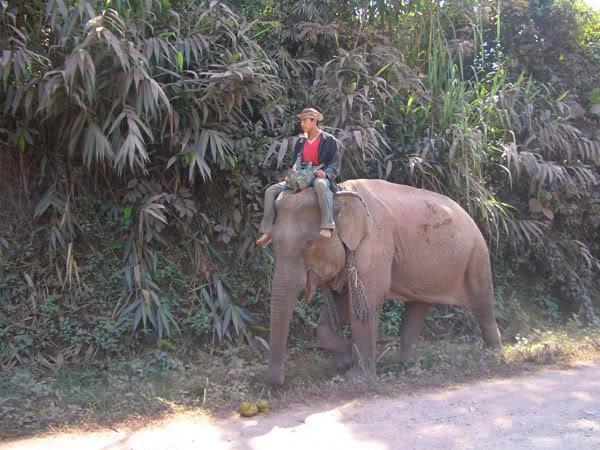 I road down to Pak Lay where I was to cross the Mekong the next day for the final leg of my journey to Vientiane, little did I know that my last day of this five day trip was going to be the most exiting. My plan was to find the road that is unmarked on David's map between Pak Lay and Xanakham that connects to the road marked on his map to Vientiane. Unfortunately his unmarked road is a sealed road and his unmarked road is a goat track.. I think David needs to get out more.
Oh, for the dirt lovers here's a shot of some fast straight dirt, any speed any time…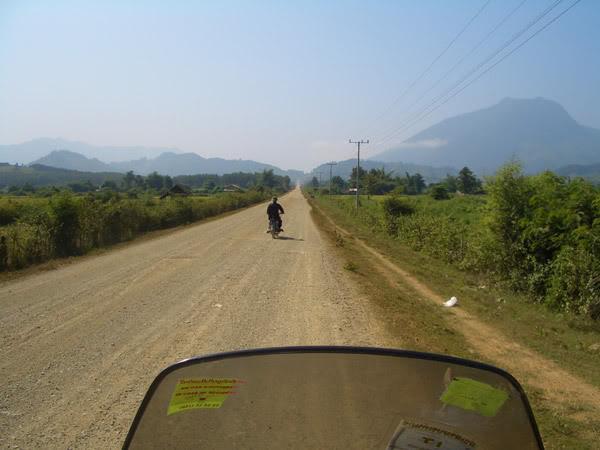 Pak Lay is a non town, there's 3 guest houses and about the same number of places to get a meal. The lonely planet mentions a night club but it wasn't operating on the weekend I was there but it was That Luang so that may have had something to do with it. There's some nice French architecture in town but not much else of interest.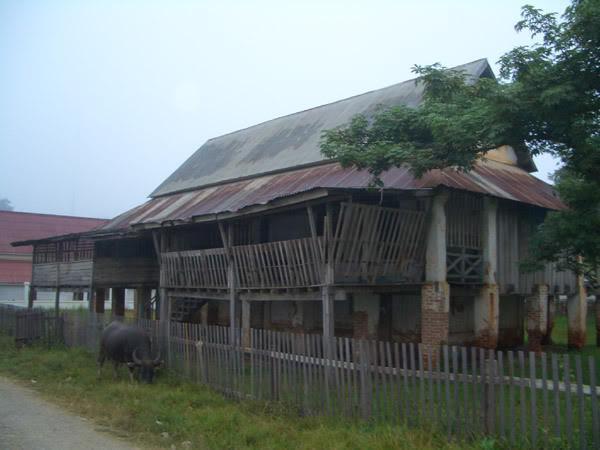 I stayed at this guest house on the Mekong river. $4 per night so not bad.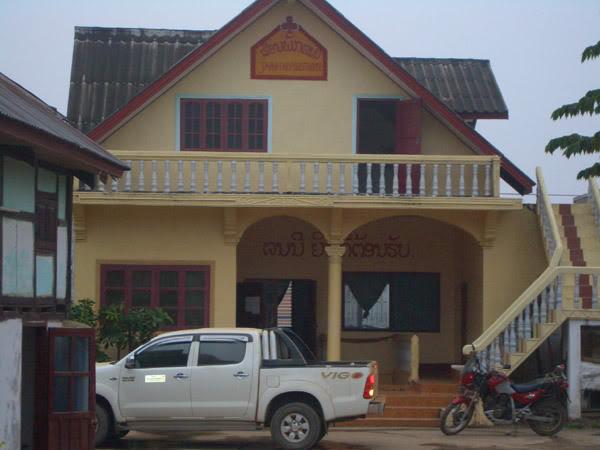 Pak Lay is the new crossing point to head to Vientiane. A new road has been built to connect to Xanakham. Well yes there is a new sealed road to Xanakham but nobody has though to put any bitumen between Luang Prabang province and Vientiane Province.
The ferry crossing at Pak Lay is hard to find. Turn off when the sealed road turns to dirt and keep taking lefts. If you think you're riding through someone's front yard then you're probably on the right track.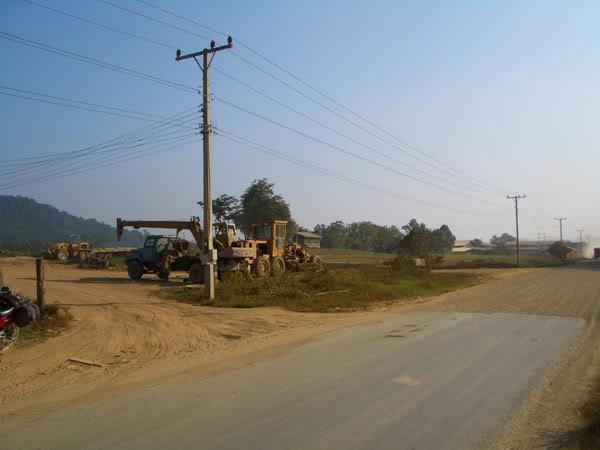 Oh, did I mention the trucks and dust. So many trucks and so much dust.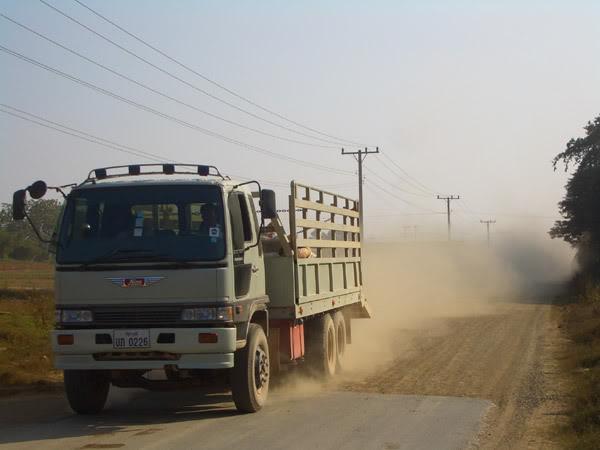 After crossing the ferry the sealed road led 62km to Xanakham. This was 62km of winding steep road covered with very small pebbles traversing through steep mountainous country enveloped in fog so unfortunately no photos as I was trying to stay alive.
Getting to the end of this road lead to more dirt and at first it was nice open road country but unfortunately the so called road to Vientiane should really be called the track to Vientiane. What stared out as a regular dirt road quickly deteriorated into a one lane track along the river. Unfortunately I fell a couple of times. The first time was of no consequence but the second time I fell crossing this bridge. I know I should have taken a photo of the bike on the bridge but when riding alone first thoughts are to get upright and move on. I had chosen to cross on the single plank side and stupidly lost concentration and dropped the bike. As luck would have it the bike fell over to the side of the bridge… yes it would have been a great shot… and as usual in Laos someone was there so they helped me pick the bike up and get going.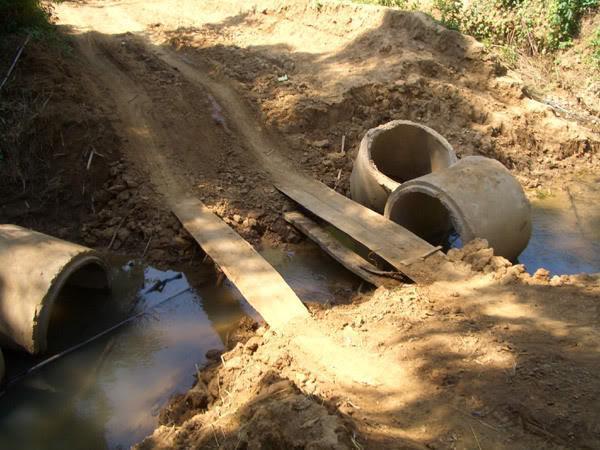 Another hour or so got me back to Vientiane and cold beer and a hot shower and ready for the next adventure.
Mike