Someone suggested i post bike(s) i ride.
I guess i hab 9 bikes running now.
3 in 'merca, and 6 Thailand.
Here is my fave, 2008 ceeber.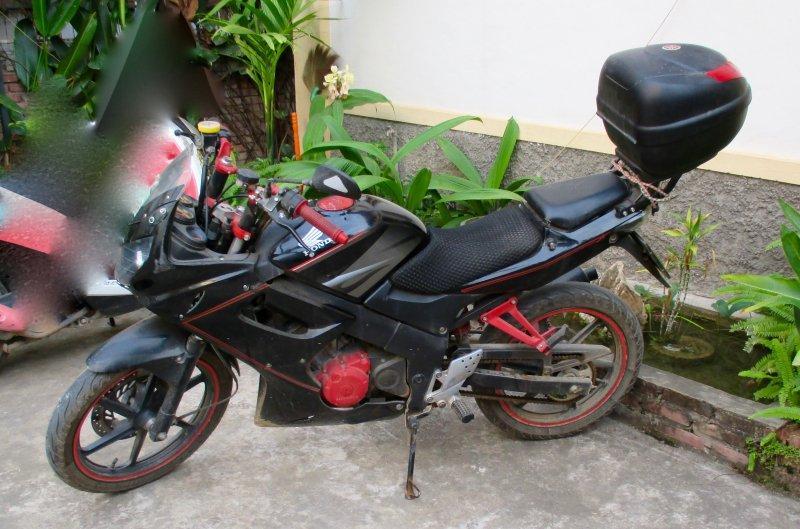 Bought 2nd-hand with 4500km 2-3 years ago.
Fixed her up with tires, chain, tank, vented seat cover, rack & box, auto chain-oiler,
and other bits but
most importantly, 10cm handlebar risers.
Rode her hard all around.
Like to cruise at 120.(+/-)10kph
Over 150 indicated once.
Thailand, Cambo, Laos.
Last year rode from Pattaya anti-clockwise around border
[Sea of Thailand, Cambo, Laos]
to north Thailand ending CM.
30,000,000 meters on clock now.
Smoking a bit, so had local experts ring-bore-piston her.
2650baht.
Job done in 2.5 hrs. start to finish.
Thank Buddha, i no require spensive schmancy bike.
Guess i'll head north soon for some more.
Hear CR is nice this time of year.