0
Staff member
Subscribed
Jan 16, 2003
14,099
5,085
113
69
Chiang Mai - Wawi - Chiang Rai & Return
THE WAY: Chiang Mai - Mae Suai - Wawi - Mae Suai - Chiang Rai.
ROUTES: 118 - 3027 - 118 - 1
DATES: Wed 12 May - Thur 13th May.
WHY: Nothing special, time for a ride & escape the heat from Cnx,
It was H-O-T & I got away from the Chiang Mai super at 1.45PM.
The first stop was the air con of the Black Canyon coffeeshop in Mae Kachan & time to ring & book my hotel in Chiang Rai. The Sabai Inn for 350 baht.
Whilst at the BC an SMS comes in from the Kiwi Cruiser advising he is meeting Moto-Rex at the Wawi turn of at 3.15PM. I reply with an ETA of 3.30PM.
Funny how it goes - only the night before over a few ice cold San Miguel Lights Moto-Rex & I decided on the trip, with a loose agreement to SMS as we approached Wawi to meet up or just rendezvous in CEI. Lets just ride out of town & play it as we go...
I was on time at the Wawi turn off & MR &KW were rested & in a lively mood.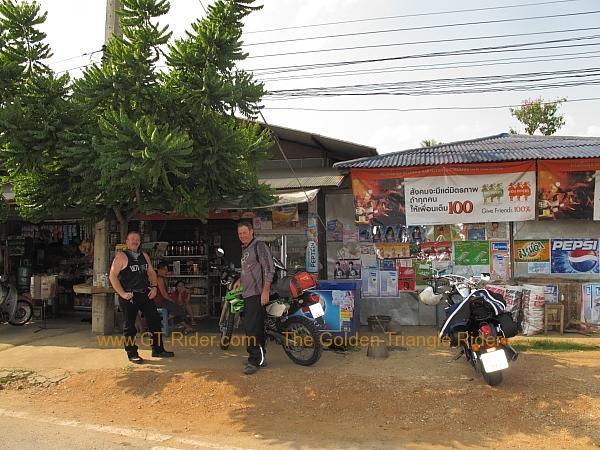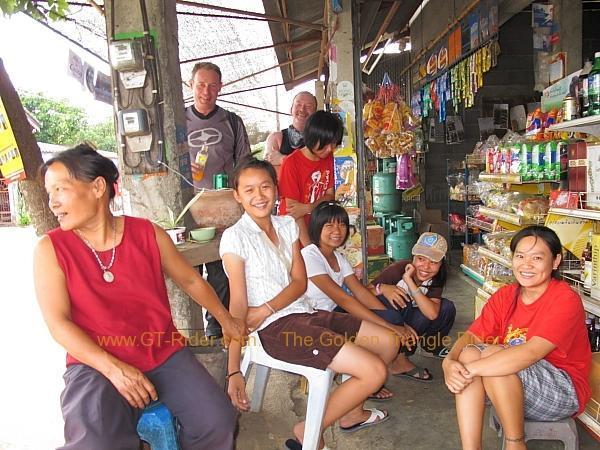 Kitted up ready to go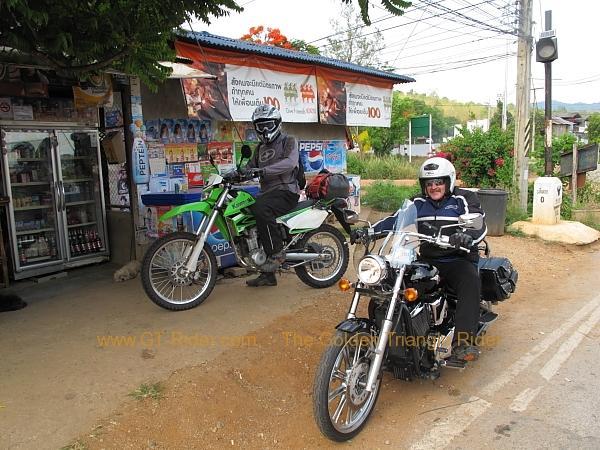 who's got the cleanest bike?
The Wawi road is a beauty through rolling hills & once used to be prime hill tribe trekking & opium country.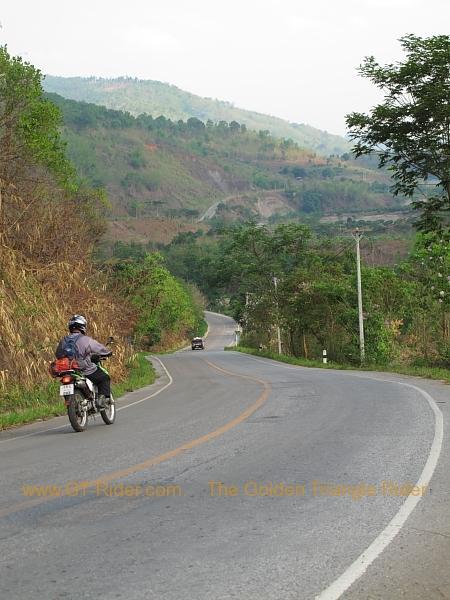 It runs alongside a small dam on the Mae Suai river, but there's seldom much water in it in the dry season. And especially this year.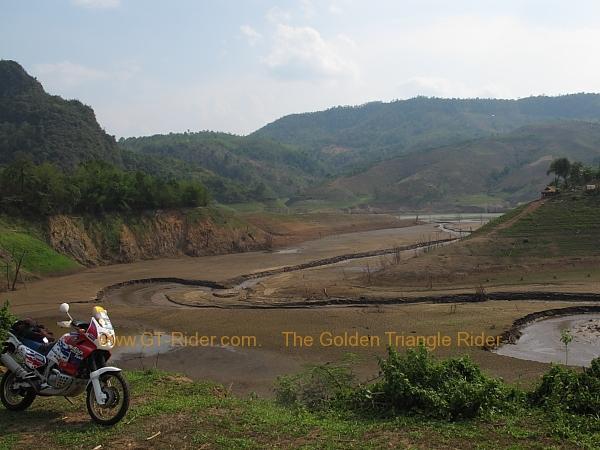 And when it hot & dry what better than a fish in a mud hole.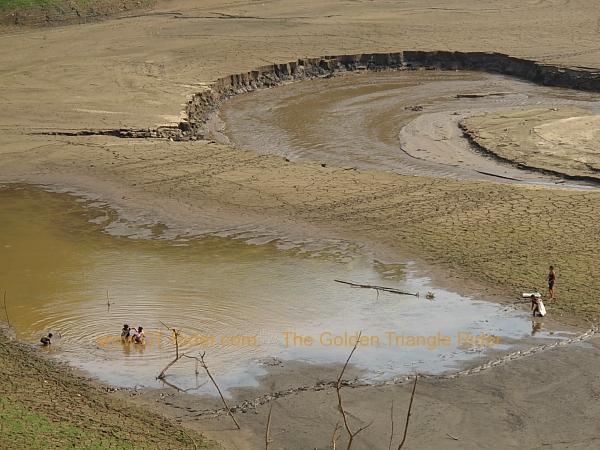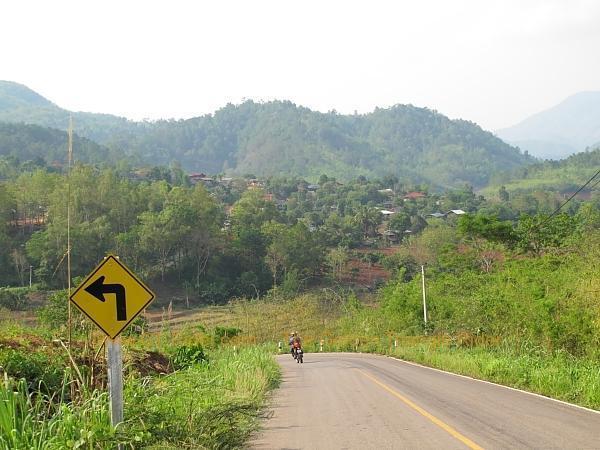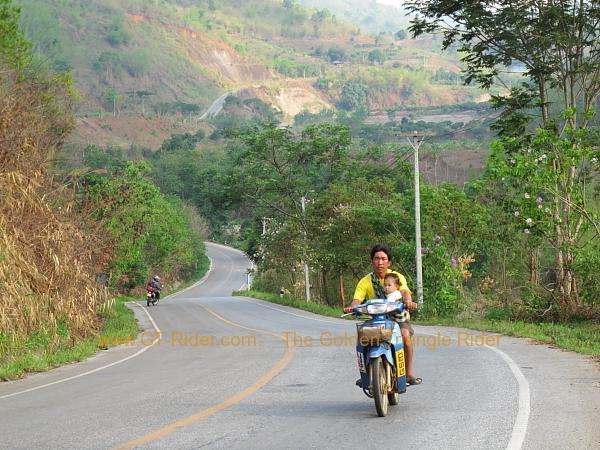 The Kiwi Cruiser playing with his phone & not observing the gorgeous scenery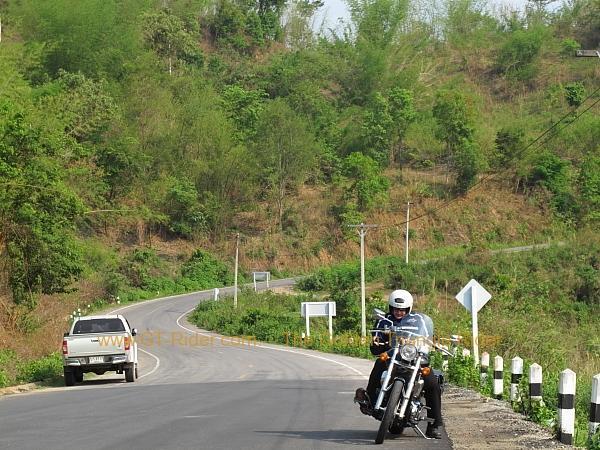 Wawi soon appeared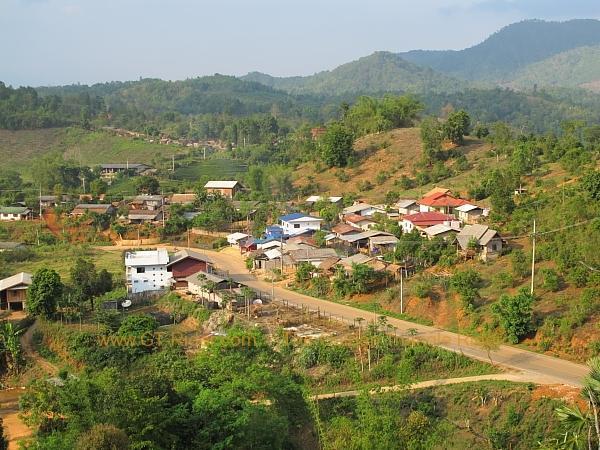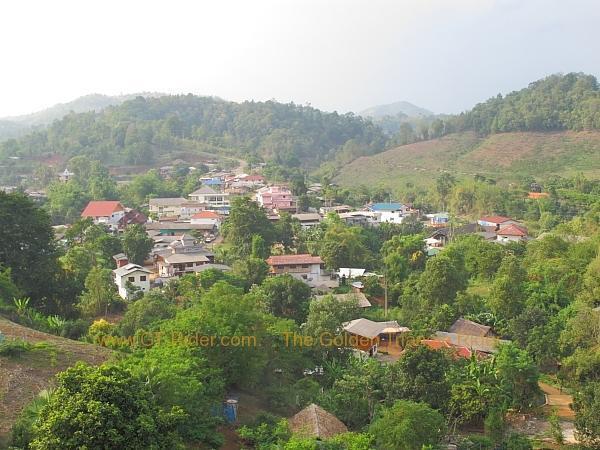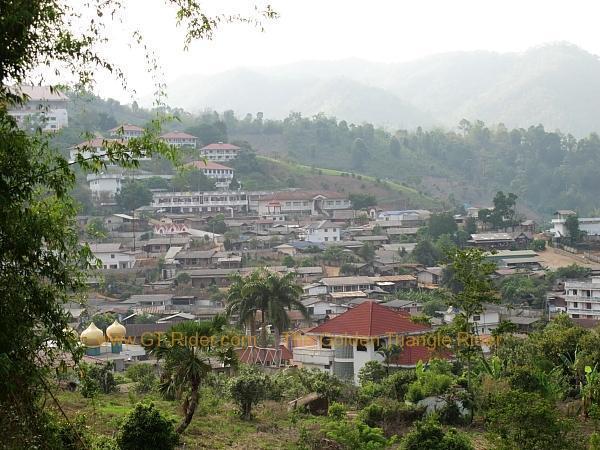 an impressive Chinese KMT - mixed hill tribe village & the "home of Wawee Coffee."
But it was late, we were hot 'n thirsty & searched town for a cool drink and got lost in the maze of sois!!!
:mrgreen: :mrgreen: :mrgreen:
Eventually we ended up back on the main road, scoffed down a few cold drinks & mulled over an exit plan, after abandoning our wild night in Wawi fantasy.
There was a possible asphalt exit north to Huai Chomphu - Mae Saluk - Mok Chompae - Mae Chan - Chiang Rai.
Try a dirt short cut to the Kok River & Chiang Rai
OR Back the same way,
Ben & I looked at the dark black clouds ahead & concurred there was a good 40-45 minutes of torrential about to hit. I had no rain gear so my decision was easy.
Moto-Rex was not impressed - he did not enjoy getting overtaken by the local postman loaded on his Honda Dream on the way in on the newly surfaced half road; but it did not bother me - it was his home race track & we were rookies out there.
Rex opted for the north route, with an optional dirt short cut if it did not rain.
See you in CEI then it was & off we (Ben & I) went flat out to escape the approaching thunderstorm.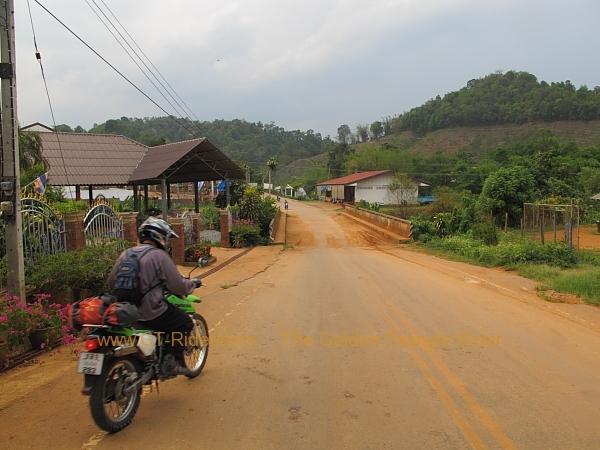 By 6.45PM I was safely ensconced in the Sabai Inn. Dry & perfectly comfortably in the cool aircon after a fresh gushing shower. It felt like paradise after the heat on the road.
I dozed off & woke up to another SMS from the Kiwi Cruiser for a happy hour rendezvous.
8.15PM was the agreed time...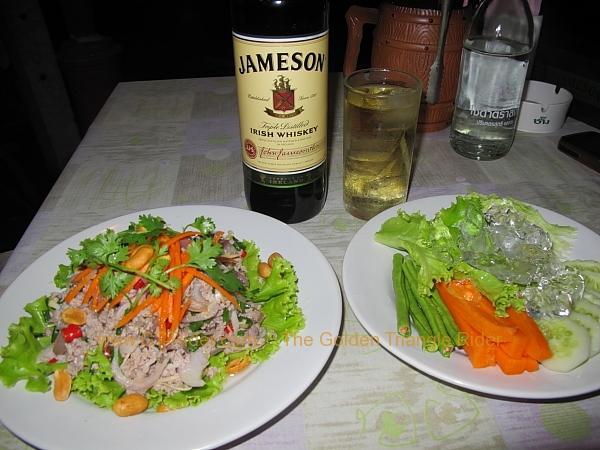 Twas a good happy hour & the rain did indeed come down for a couple of hours. Ben & I enjoyed ourselves.
But where the hell Wawi was Moto-Rex?
No sign or news of him!
The phone rang. It was a young Yao hill tribe speaking broken Thai telling me no to worry, Khon Yao hill tribe were sai dee mak mak & would take care of M-R in their mountain hill tribe village that night. M-R sheepishly gets on the phone - no signal on his new IPhone - & says he's got a bit of a problem with his bike & wont be able to make it to Chiang Rai tonight, but will catch up to us tomorrow......
I'm now safe & sound back in Cnx.
:lol-sign: :lol-sign:
Wawi & route 3027 is on the GT RIder Golden Triangle map. Check it out for an alternative route to / from Chiang Rai or Tha Ton, but don't leave as late as I did.
to be continued by Moto-Rex.... :wtf: Wawi?