Fully running WR200 with green book (not in my name) and plate (currently not even on the bike).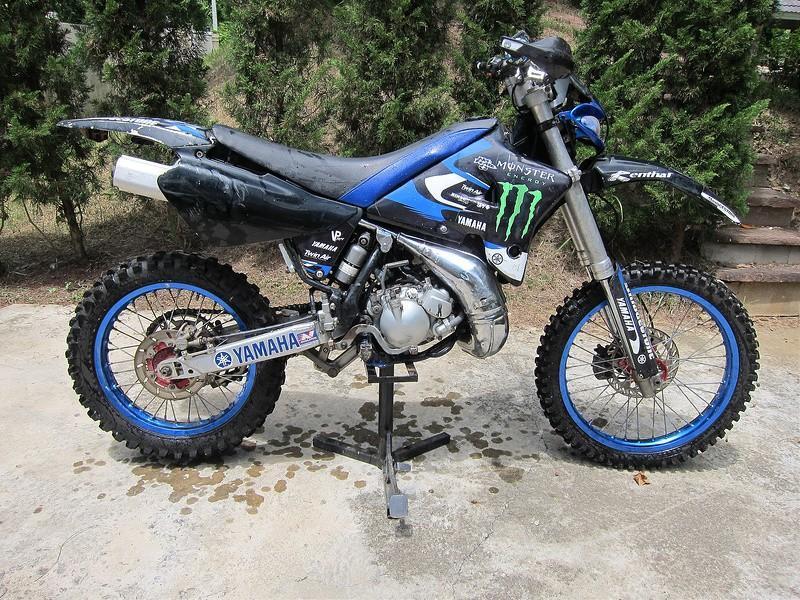 Powervalve working properly and unmodified. Solid runner with functioning autolube system. Anodized wheels / hubs and other vanity / shiny bits.
Has green book and plate in Thai name with signed ID etc, am told it could get a name change if a little bit is paid to smooth the process but never worried me. I intend to have it freshly taxed this week.
0 miles since last full service of oils and fluids.
Brand new barkbusters.
Brand new fork seals.
Just spent a few 5 or 6000 on tidy up parts and then unridden.
Parts and consumables (clutches cables brakes etc) are all available from singapore where these sold quite well.
Minor imperfections and modifications as to be expected of a bike this age and price. But good solid little 2 stroke for bush bashing that doesnt mind a bit of tarmac hopping in between.
Does not have indicators / brake activated rear light etc.. Its been just used off road.
70,000 ovno. Bike in Chiang Mai area.