I bought this bike in Ko Samui September 2003, and have used it for travelling in Thailand and Laos. It was fitted with 500cc Japanese imported engine about 1 year before I bought it. The owner told me this was easier than fixing the old 600cc engine. It is in excellent condition. Everything works, it has license plate and is registered till May 2006. It has the Green rego book. It has large touring gas tank, does over 400k's per fill. I recently fitted a new front and rear tyre. Electric start, very reliable bike.
Everything works, the plastics are cracked a bit, some crazy cracking in the paint.
THE BIKE IS IN CHIANG MAI, Thailand. 80,000 baht.
Please email or phone me for photos and further info. at [email
[email protected]
]
[email protected]
[/email] as I dont always watch this site. I may consider trade. Phone 086 11 22 99 1. Pete..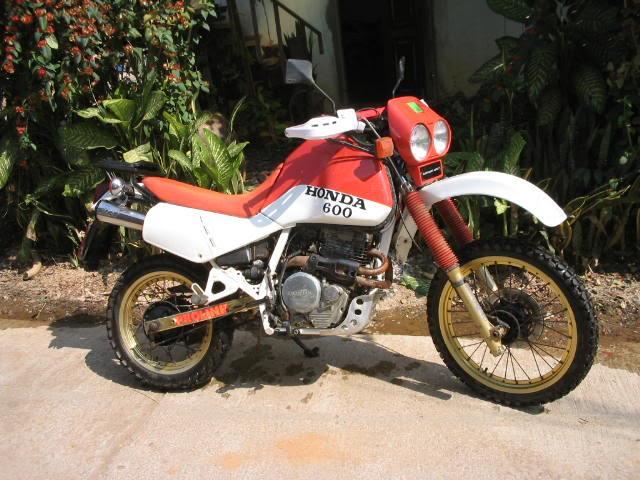 ........ N E W ... P R I C E ... 6 5 , 0 0 0 ... B A H T ...
CALL ... NOW