Sep 19, 2006
2,394
369
83
60
The Classic Yamaha XT 500 !!! This is the Bike that Started everything and Still Looks Good today in My Eyes 8) I had the Privilege of Buying a Brand New One in New Zealand, 1978 when I was 16 Years Old. I Have Many Great Memories of it. One Not so Pleasant was Sliding off it at 120kmh on the Way home from Work once :shock: Bugger all Damage, Picked it up and Continued Home :wink: A Tough Great Sounding Bike!
My one was exactly This Colour and at 16 I was Pretty Proud to have a Bike of This Calibre back then, Over 30 Years ago, Showing My Age now!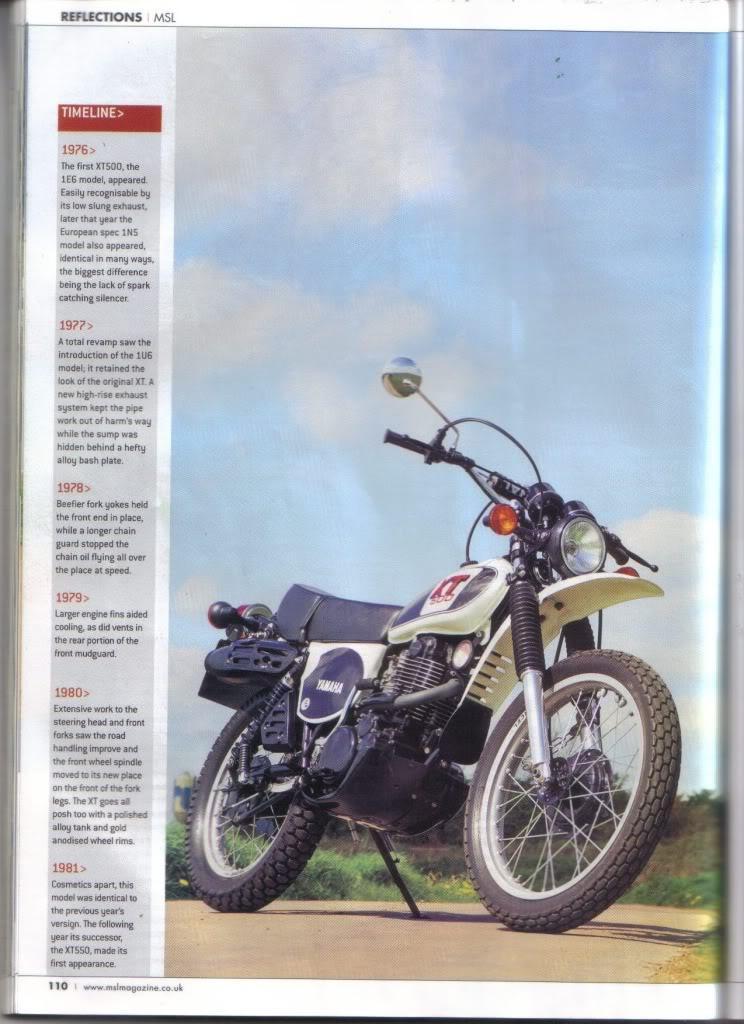 I think if it was Possible to Buy a New One Today there would Still Be a lot of Takers Both New and Old Riders!
The recent News that Yamaha may Start Selling the XT660 here in Thailand brought all this back to My memory and as I happened to Find an Article in a Magazine here on it I thought I would Share the Photos.
Hope You enjoy the Trip down Memory Lane!
I may even Start reliving My Youth and Get one of the New XT 660 :wink: