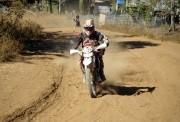 Mar 30, 2010
2,137
294
83
Hi Gents,
I am new to this site and have just bought my first bike. Kawasaki Ninja 650R.
Hope you can give me some good advice below:-
1.) Are there any Bike clubs in Bangkok?
Looking to go away on weekends may be long weekends to southern Laos, Khao Yai etc..
2.) Any one up for a trip to Pakse and the Boolavan Plateau in May? Thinking to take a Friday and Monday off.. Take the Bike on the over night train to Ubon and then drive to be border early in the AM.. this way don't waste too much time getting there an back a have more quality Laos time.
Recently did 1000km out from Luang Prabang over 5 days on a Honda wave.. Was fun and got me hooked on bikes
But the wave didn't really cut it on those mountains ;-)
Any tips and ideas are welcome.
Thanks fellas
Brian