Sep 19, 2006
2,311
315
83
After months of Planning and a couple of weeks in the Shop here i Now have some Accessories available for the KLX / D-Trackers.
I have Just Revised the Prices as I was Told I would be given Lower Prices after we Made the First Pattern But I am Now Told No this was the Price and it didn't include the Powder Coating on the Exhaust so Sorry to anyone Mislead :cry: Still Good Quality stuff and the Only Stuff available.
1, Carrier / Rack. Cost 3000 Baht.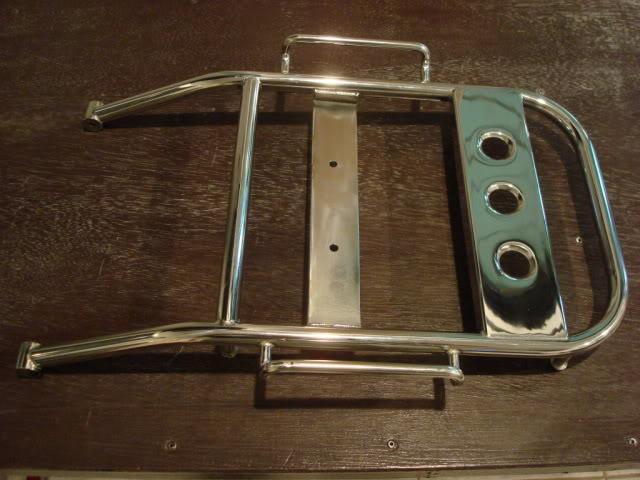 This is Constructed out of Stainless Steel and i have made it so the original Tool Kit is still used. Very Strong and Has many Tie down points and Top Quality Fabrication.
Here is the Rack Fitted.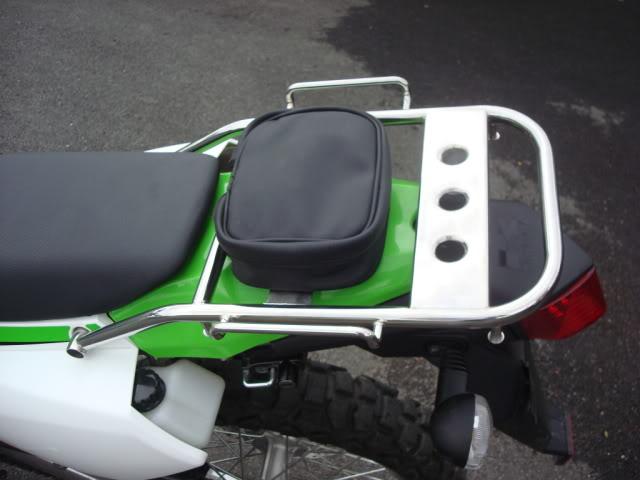 2, Skid Plate. Cost 3900 Baht.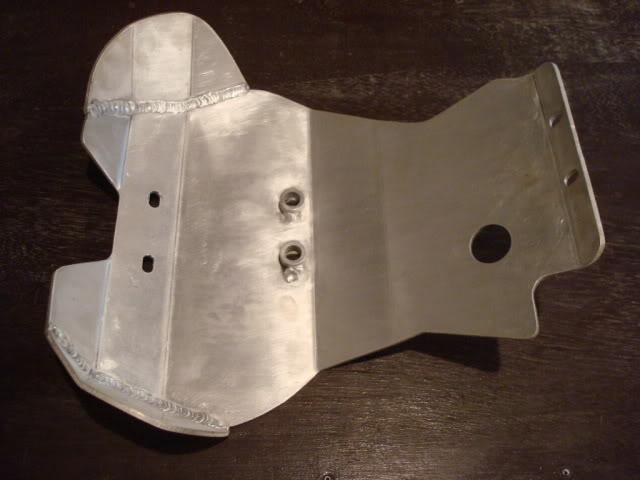 This is Fabricated from 4mm Aluminium Plate and is Very Strong, Top Quality Fabrication and Top Notch Protection for Your Engine, Water Pump etc. All Fittings required included.
Here is the Skid Plate Fitted.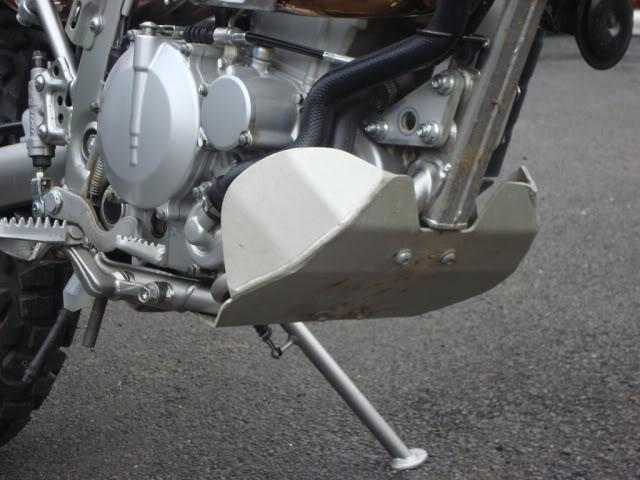 3, Exhaust System. Cost 5900 Baht.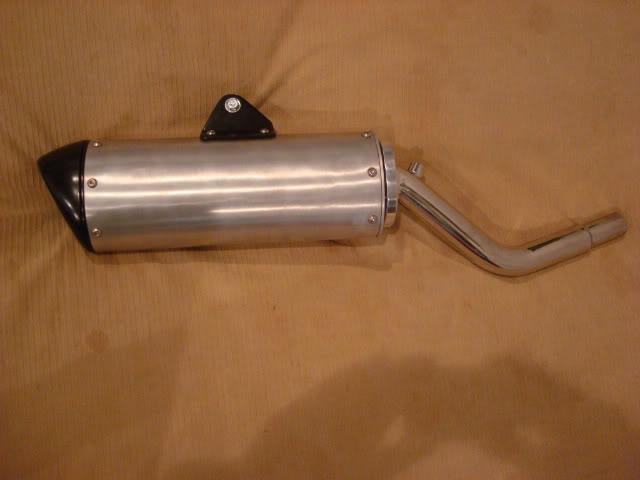 This Is based on the "Two Brothers Racing" Exhaust Design. It has Double Baffles and Powder Coated End and Mounting Bracket. The Specially Designed S-Pipe includes the Oxygen Sensor Mount for the Fuel Injection. Kawasaki has a Japanese Pipe for Sale at 34.000 Baht which would make this a Bargain!!! It took 2 Weeks of Pissing around to Get the Correct Fit, Look and Acceptable Sound!!! I can Have the Powder Coating done in a Colour of your Choice Providing it is available at Richcos?
Here is the "Two Brothers Racing" Pipe Fitted.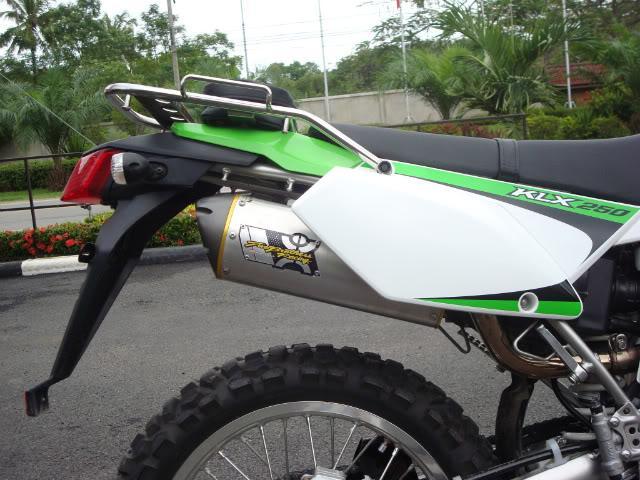 Made for the 2009 KLX in America I had to make a Complete New S-Pipe for this to Fit the Fuel Injected Bike in Thailand so it would Clear the Air Box, Fit the Header Pipe and Fit the Oxygen Sensor. Then I had to Re-Baffle it as it Was Way Too LOUD :shock: It now sounds fine and seems to have an Increase in Low to Mid Range Power, I don't notice any Change at High Revs. No Need to Re-Map the Fuel Injection either.
If You Would Like any of these Parts Just let Me Know? Prices Do Not include Postage and Please allow a week or So for Fabrication as i only keep 1 Sample of Each to use as a Pattern. You can Contact me here or through the X-Centre. Next Week will be the First Big Off Road Trip to Test this Stuff. Chiang Mai, Mae Hong Son, Pai All Off Road and Back again!!! Trip Report to Follow.
Here is a Picture with Myself and the KLX fitted with the Goodies!!!
Colour Coded Jacket and Handsome Ba***rd Optional!!! :wink: