0
Staff member
Subscribed
Jan 16, 2003
14,099
5,085
113
69
Doi Mae Salong has their annual Sakura Flower & Tea Tasting Festival at the end of the year.
The dates 30 December 2022 - 2 January 2023.
This year is the 25th staging of the event!
It should be well worh a look with the Sakura flowers blooming & plenty of colourful hill tribe shows in full costume.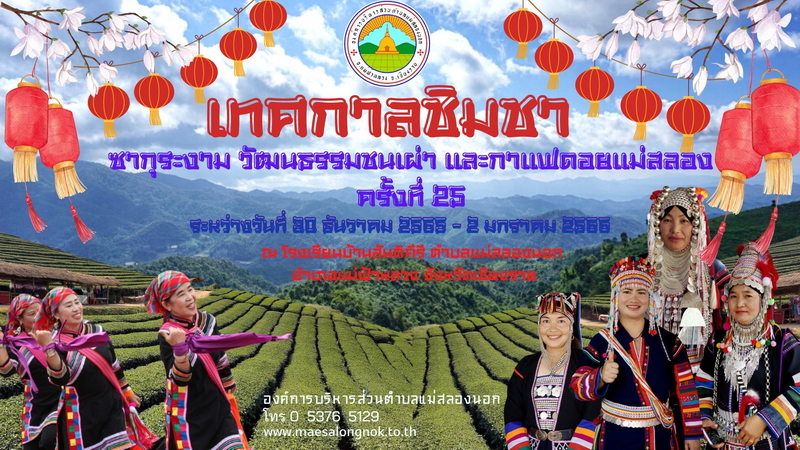 Some GTR threads on Doi Mae Salong
Just in from a crisp overnighter in Doi Mae Salong with madam in her car on a night off from singing. Happy go lucky loves the cool air & was absolutely enthralled by the clean mountain air, stupendous views & colours. Check it out - the roads are clean & "deserted" - before the mad December...

www.gt-rider.com
I was stunned today to learn that Mr Ho, ex Shin Sane guesthouse @ Doi Mae Salong passed away a few months ago. Ho had a lease of Shin Sane for many years, but lost the lease a couple of years ago & opened a small GH / Cafe a few hundred metres down the hill past the 7-11. Ho was always a...

www.gt-rider.com
Shin Sane Guesthouse truly delicious fried noodles Yunnan style.

www.gt-rider.com
The constant upgrading of roads in the North over the last few decades has often had people, myself included, confused on what the exact route numbers are for planning your trips. The Chiang Saen - Chiang Khong road is a nice example. It used to be R1129, now it's R1290. But back to Doi...

www.gt-rider.com
1. SHIN SANE GUESTHOUSE (next door to Little Home) 119/1 Moo 1. Mae Salong. Mae Fah Luang. Chiang Rai. Tel: +66 053 765026. 087185 1978 Mr Ho "Happy Ho" the owner The bungalows Shin Sane has an open air "diner" overlooking the main Doi Mae Salong to savour & watch the world go...

www.gt-rider.com
Thought I'd check out the trails west of Mae Salong to the Burma border. This seemed like the obvious starting point. After a delicious panini, I headed further west, until just before Little Home turn right here The concrete road soon gives way to an easy dirt trail out into the mountains...

www.gt-rider.com