It started raining after visiting Penang bridge.
It's really scare riding on Malaysia highway in the rain. All cars there still fast like hell. Not long time since the rain started, I already saw several accidents:
It's good that two wheelers can utilize emergency lane on the left: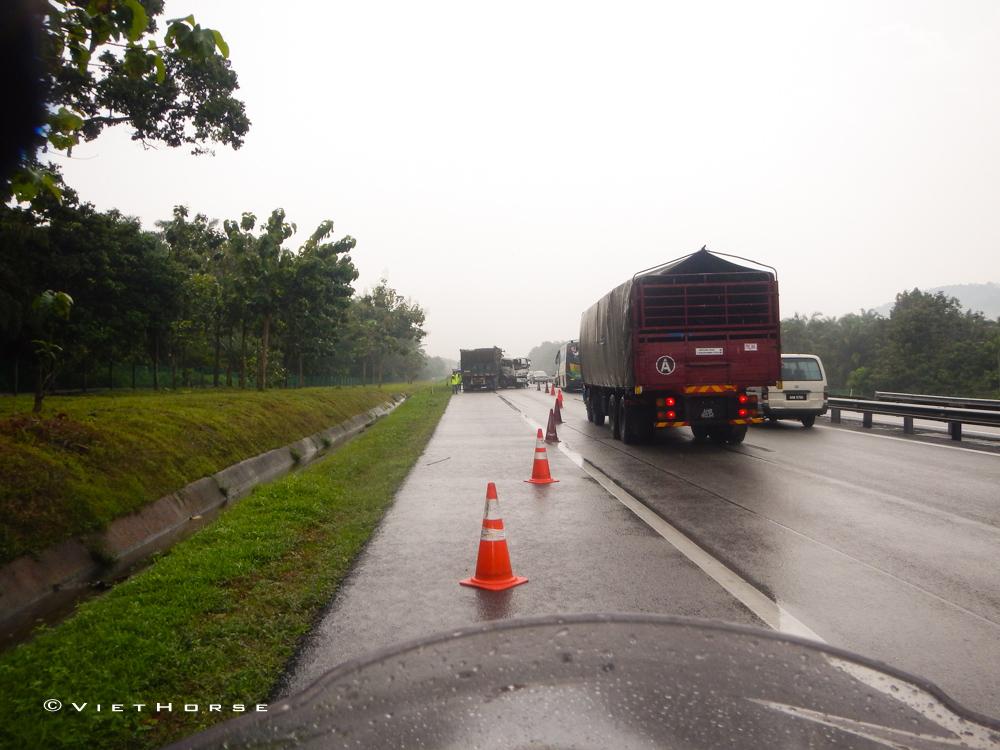 It's totally clear from there.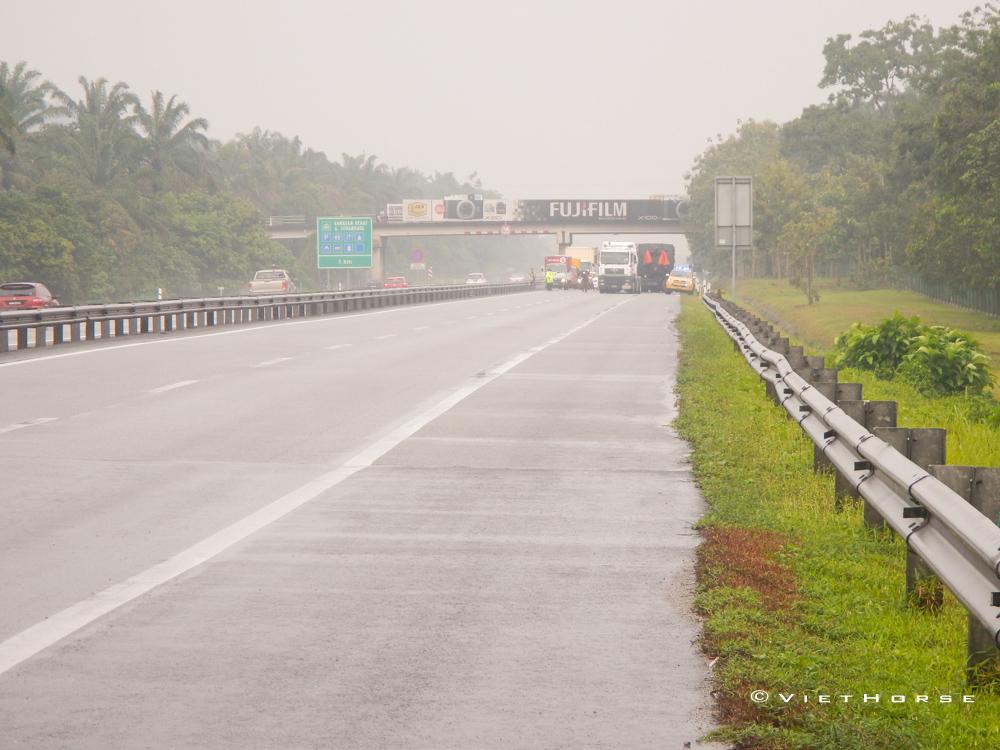 Clear road is for me: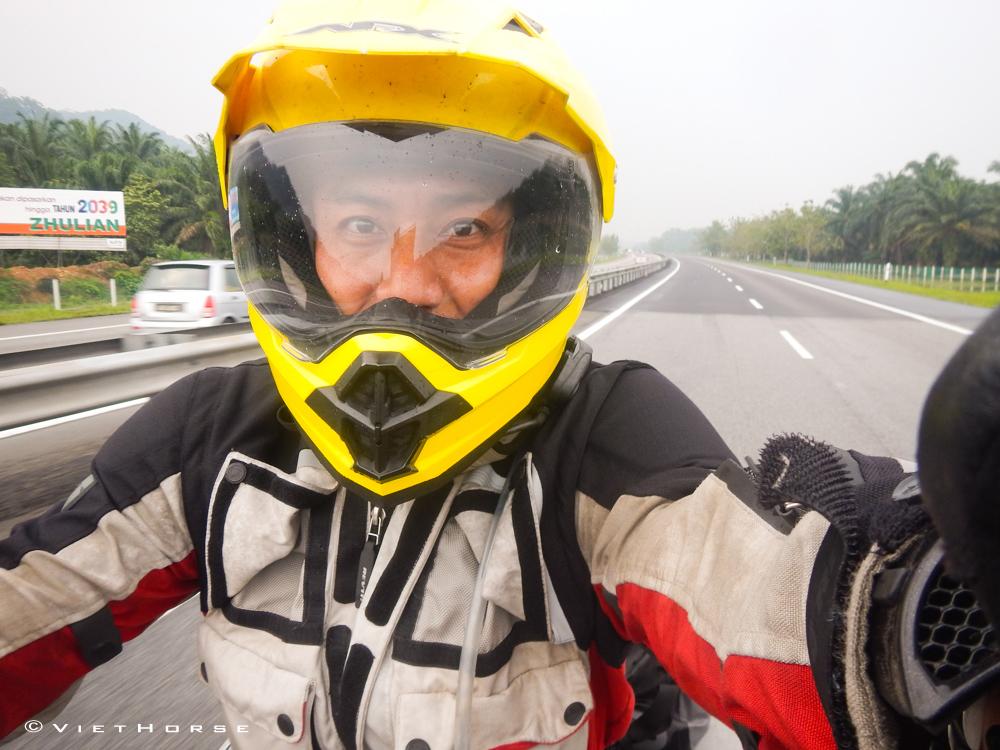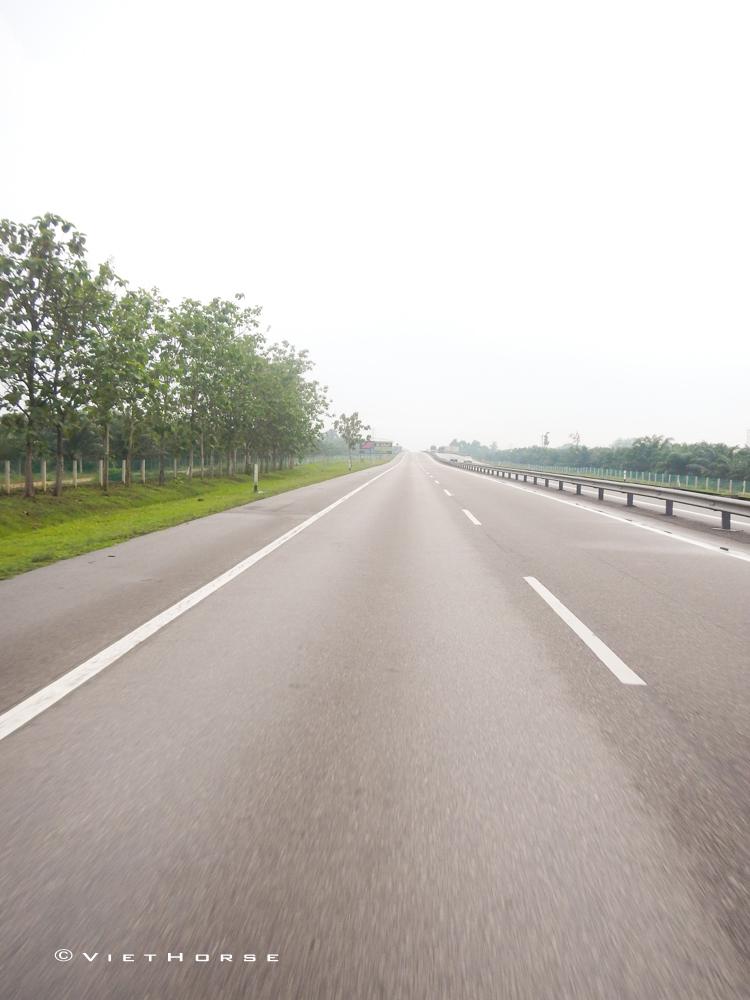 Rain and rain again...: