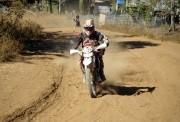 Mar 30, 2010
2,137
278
83
Hi All,
Looks like we may have an after market tank for the KLX 250 EFI soon.
Doing some googling and found a site saying it is coming soon..
Dropped them an email and very positive response....
Hi,
Noticed on your website.. You said larger tanks for the KLX 250 EFI in the not to distant future.
Any update on that and the price.
Thanks
-------
IMS Products
Hi Brian,
As it stands, we are hoping to have a finished tank by the end of January. This is a rough ETA, as we are still making some revisions, and it does take some time and if something unexpected happens, it can always be pushed back. But all signs point to it being finished toward the end of January.
Thank you!
Jack
IMS
This will be great as the API ECU uses about 1 litre more per tank compared to the stock ECU..
So extra juice in the tank, API ECU and lighter exhaust.. KLX will be perfect value for money bike with not too expensive tweaks to get the most out of it.
https://www.imsproducts.com/Products/index.cfm?ManufacturerSet=Kawasaki&maD=true&ModelSet=KLX250S&modD=true&yeD=true&siD=true&TypeSet=Fuel%20Tank&SeriesSet=&sed=true&tyd=true&YearsSet=09-13&SizeSet=3.0%20gal
Cheers
Brian