Dec 9, 2008
1,070
829
113
August is the Swing Ceremony month for the Akha people. It was the Harvest full Moon weekend.
We went up the Burma ridge road to Bahn PaHee, just down from Doi Chang Moob on the Nang Non mountain ridge, near Doi Tung.
We have been buying coffee for our hotel, from Khun Aran, the village Headman at PaHee, for many years. Always a good excuse for a blast up into the mountains on my Morgo Triumph cafe racer...
I had spoken to Aran about the ceremony before, but he said they didn't do it in traditional dress usually, but 2018 would be different and he wanted it to be a real traditional event. All the village people were dressed accordingly.
When we arrived around 10:00, the ladies of the village were lined up on the main road to welcome visitors with music.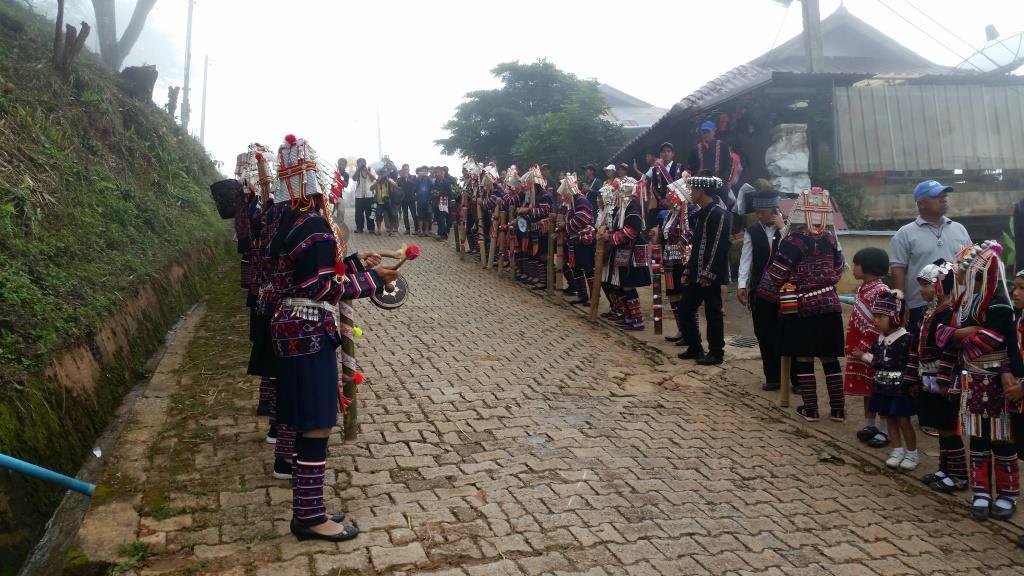 The senior ladies in their finest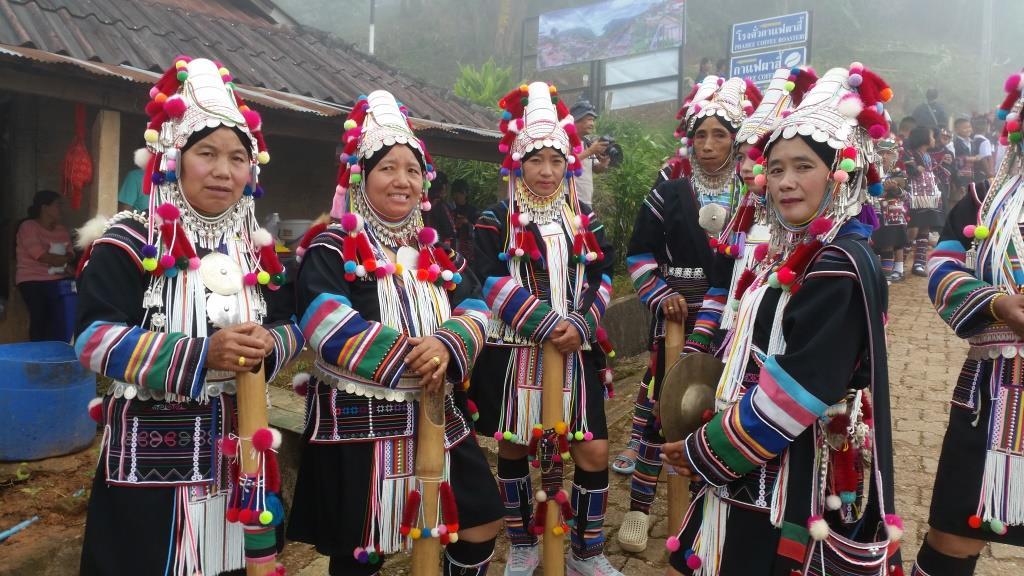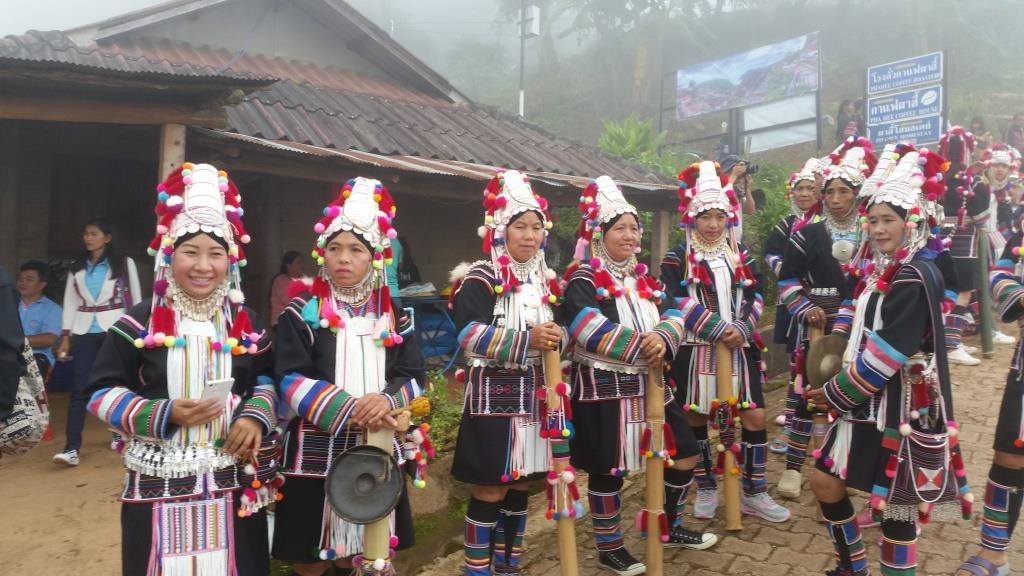 The mostly younger ladies formed the welcoming party.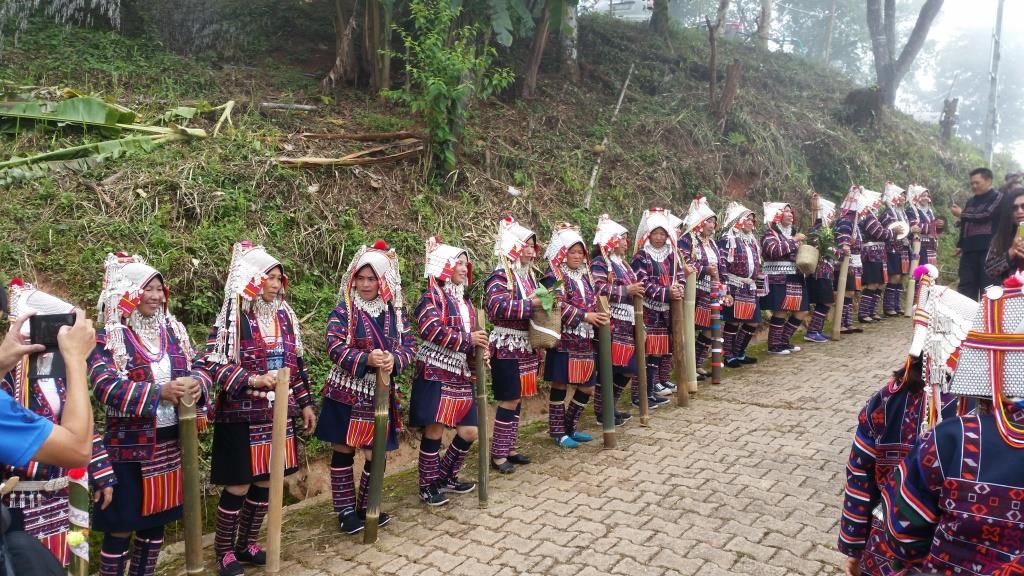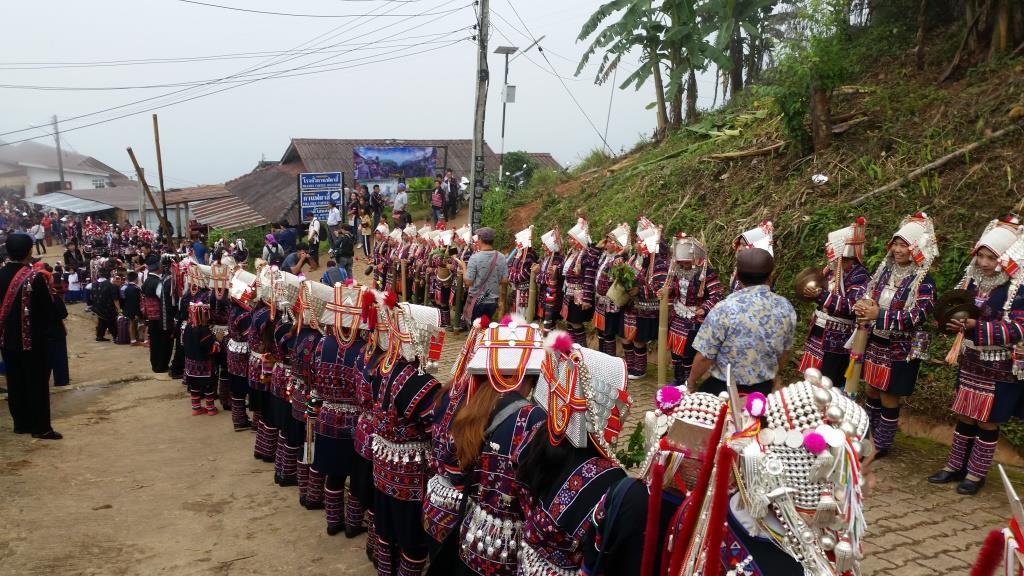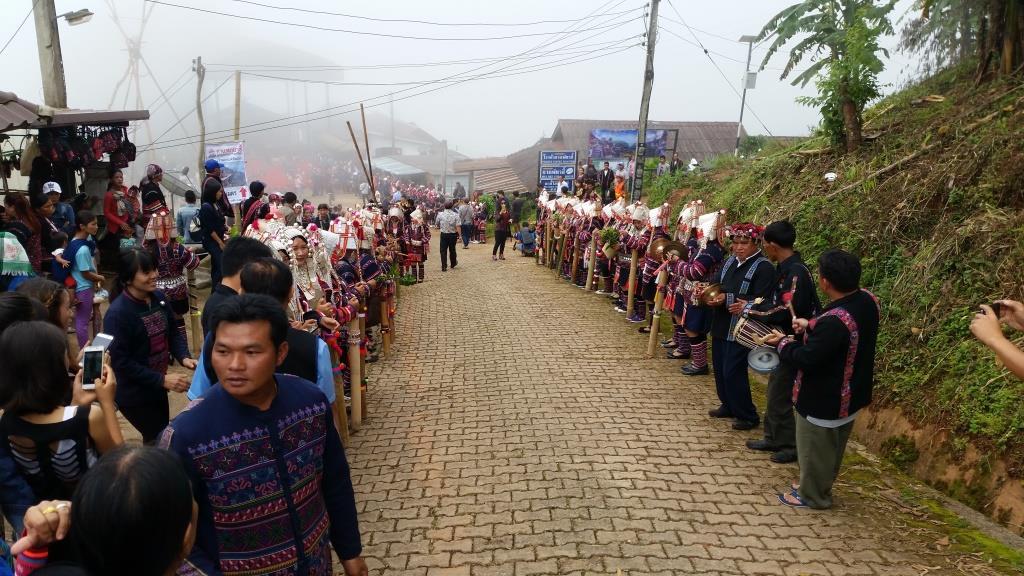 Mrs ianyonok came too. It was a misty day up in the mountains, so the spectacular views were sadly not visible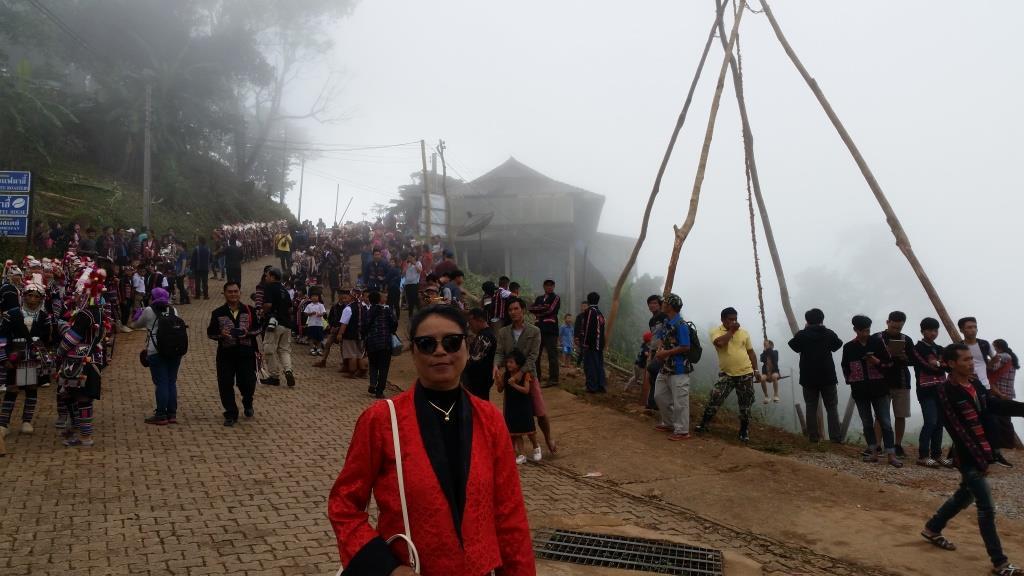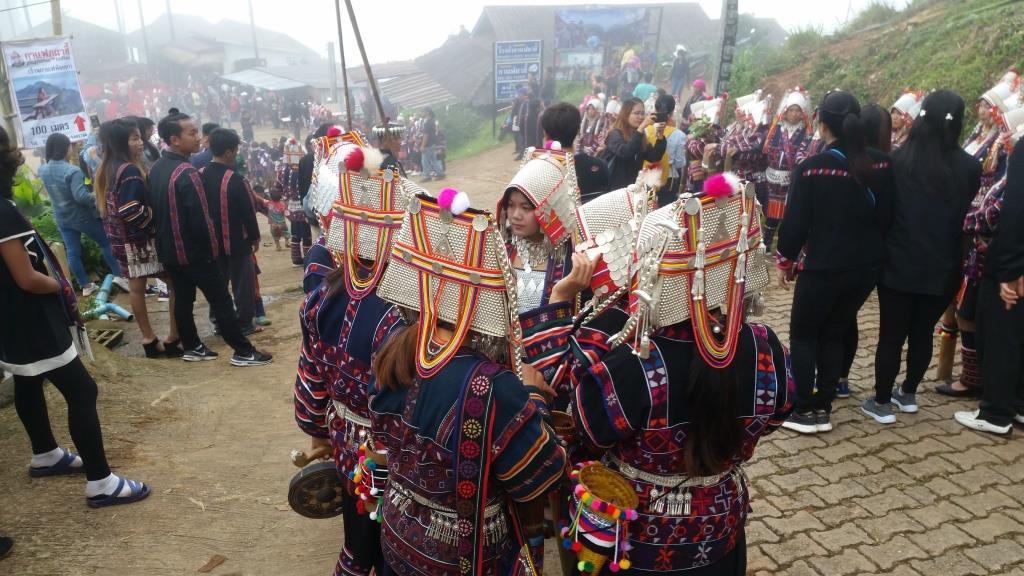 Got to get plenty of selfies in, when dressed in your finery.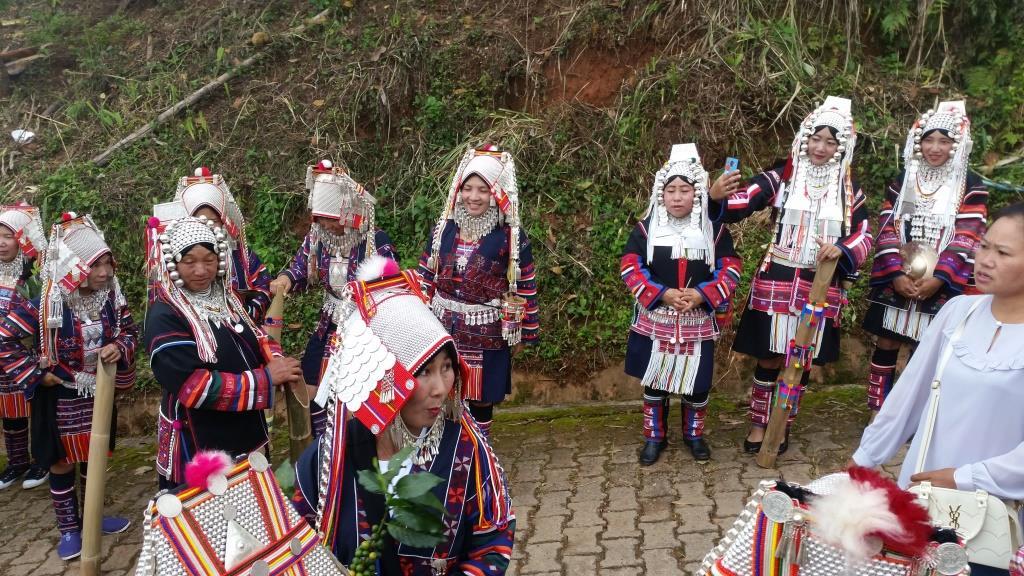 The Akha Swings were in full action all day. What a spot, right on the edge of the ridge....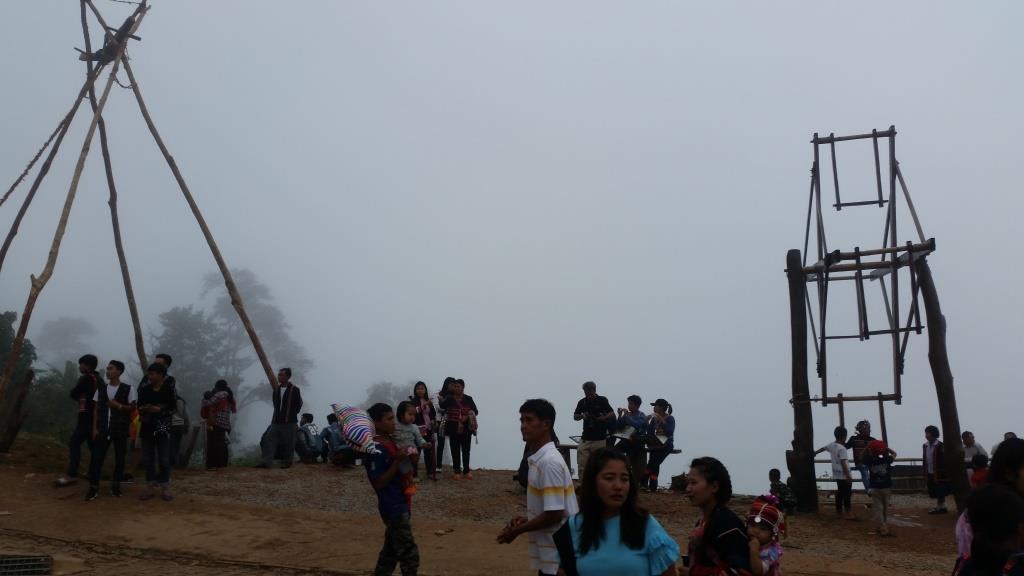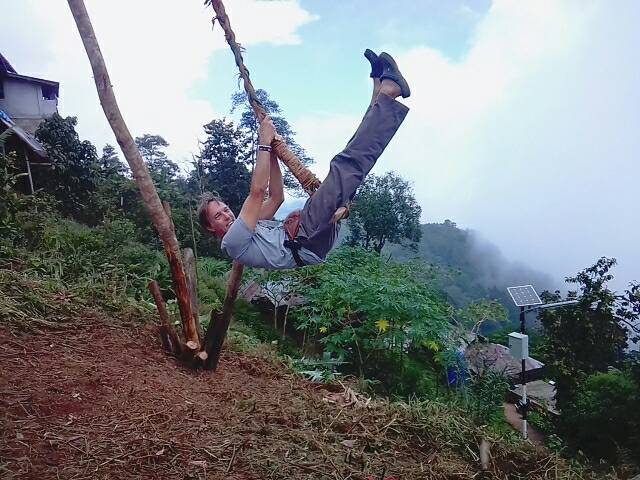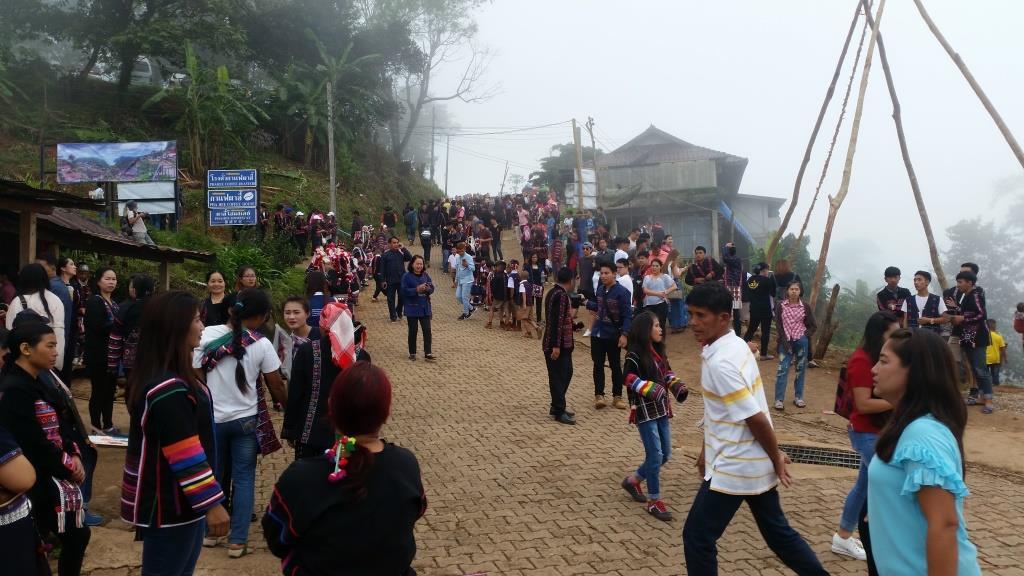 A little lower down in the village is the Sacred Gate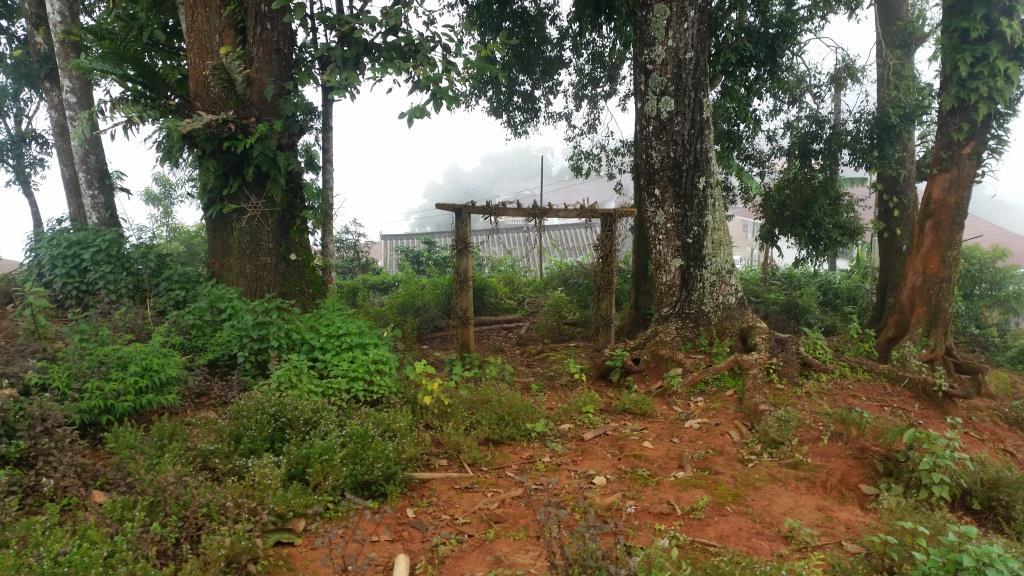 Then it was time to gather for the speeches. The elders in the comfy chairs.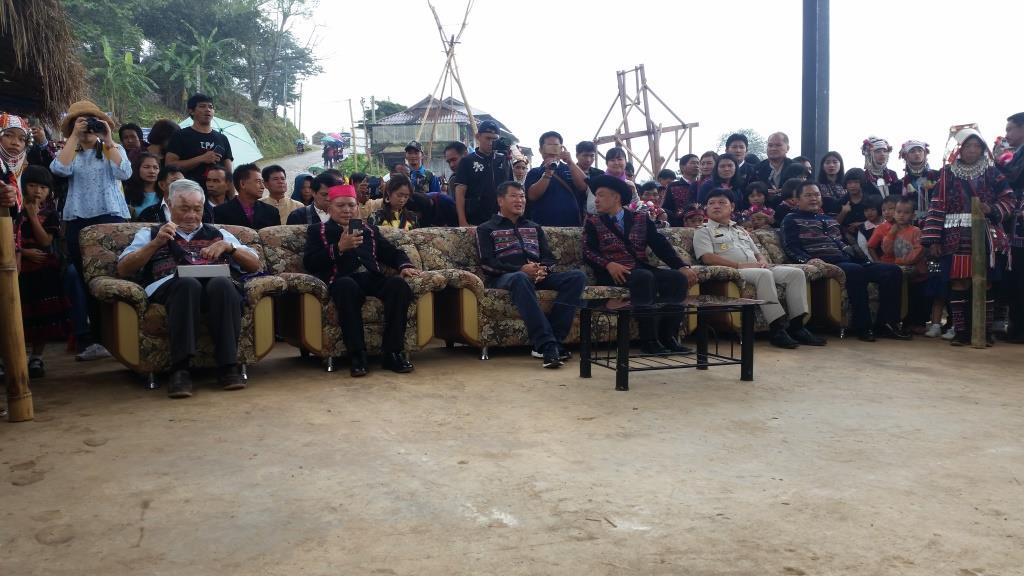 Khun Aran, the Headman of Bahn PaHee, in the middle. On the right is the Nai Amphur Mae sai.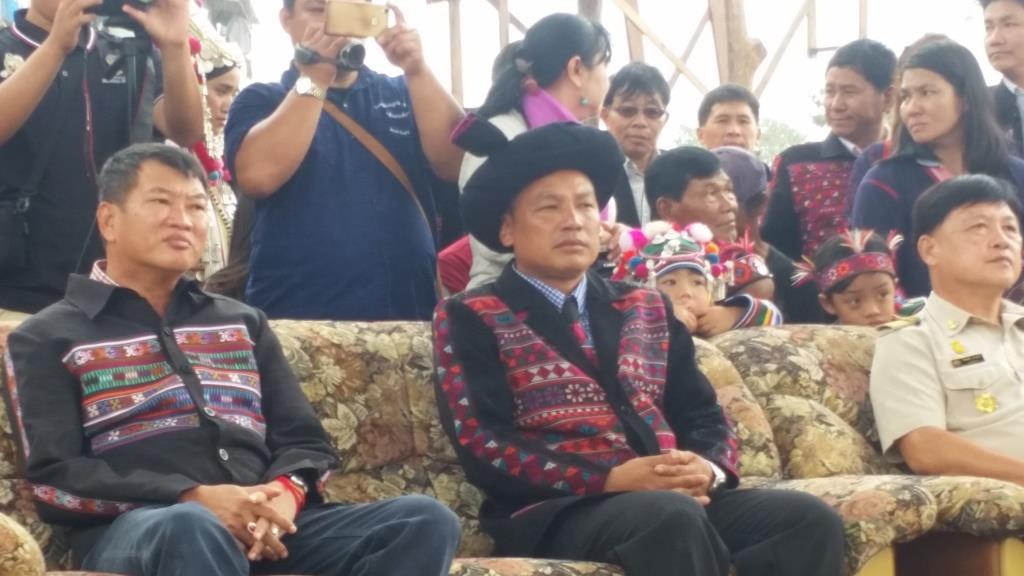 The first speech did start with words along the lines of "Give Thanks to Somdet Ya, the King's Grandmother, for giving us a new life...." No doubt that is true. The Akha people here do very well now, since they had the opportunity to move away from growing opium, to growing coffee and being in full control of it's farming, production and sales. They are a tightly knit community, with coffee growing in and all around the village with almost everyone taking part in some stage of the production. When you look down at the houses, they all seem to have the baths outside, for the wet processing of the coffee cherries. They sell super tasting coffee too, in the village coffee shop.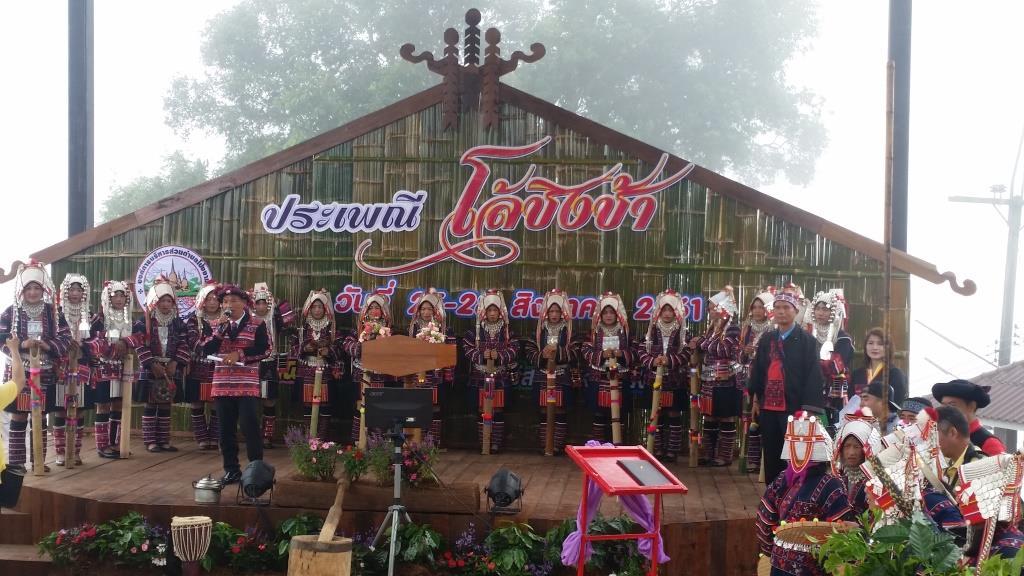 The only Thai we heard spoken, was in the speeches.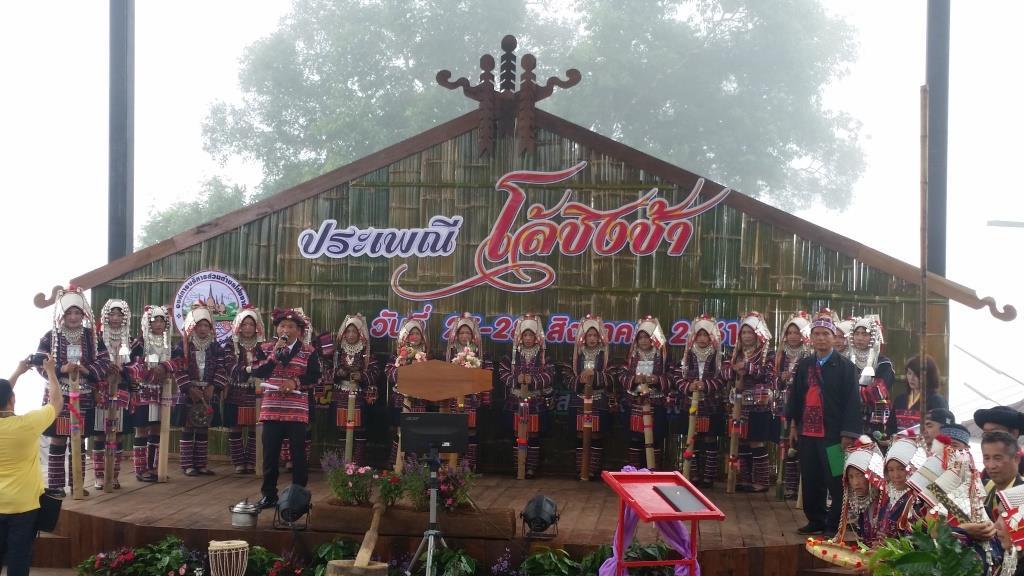 Although several hundred people there, I saw only 3 other farangs (a local, a Dutch tourist and the GT Rider). This festival will be repeated each year from now on and I expect it will draw more people every year.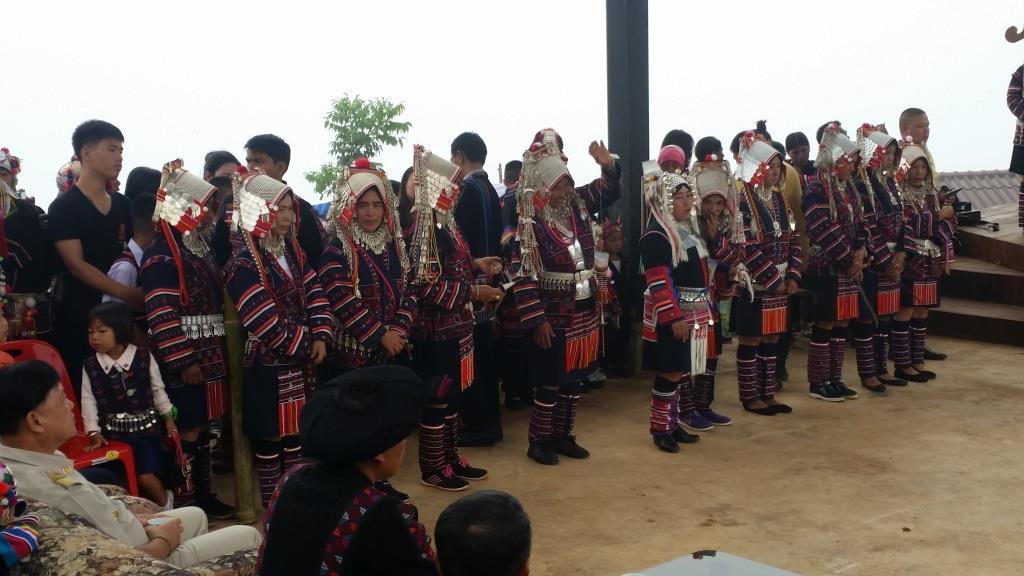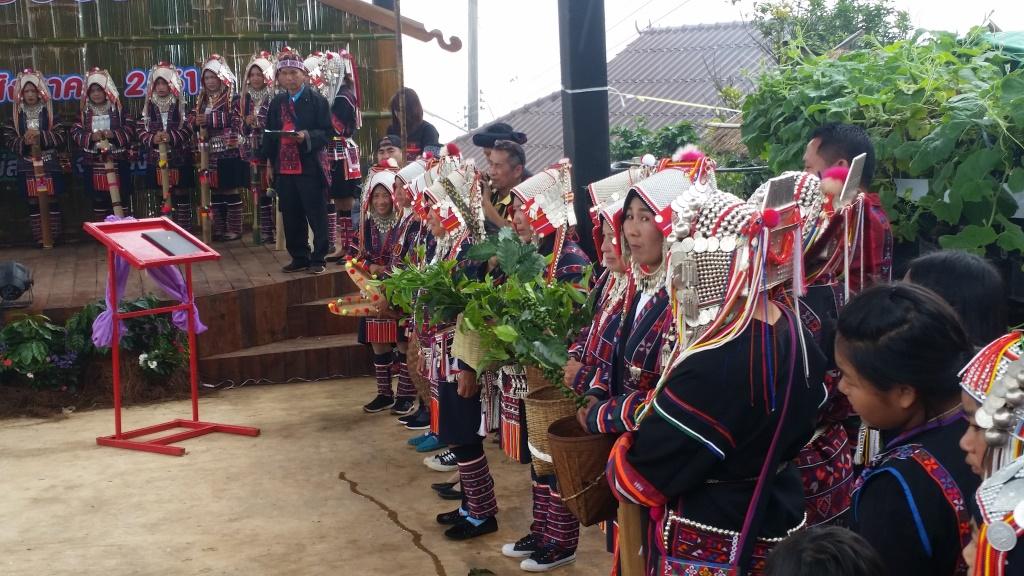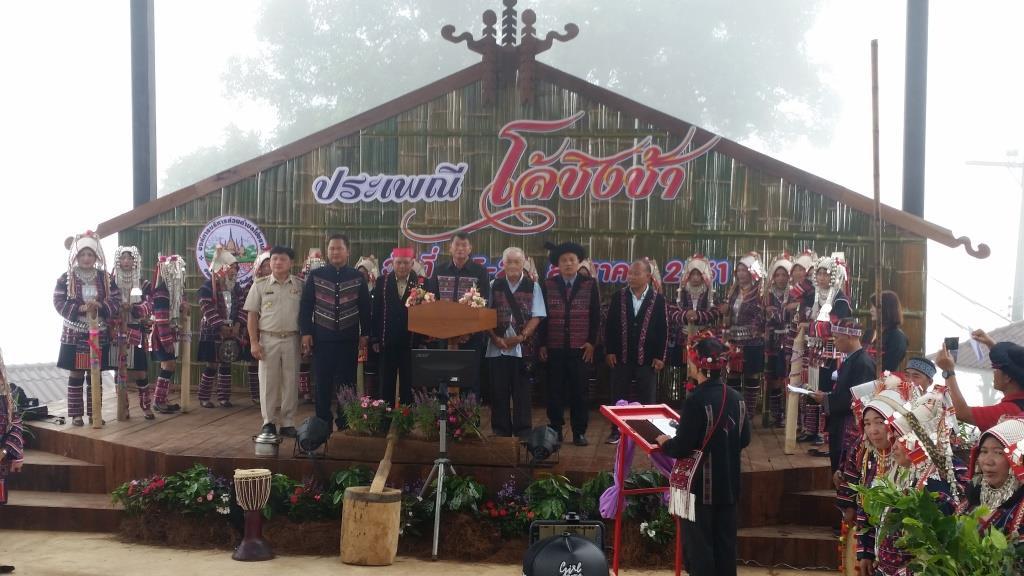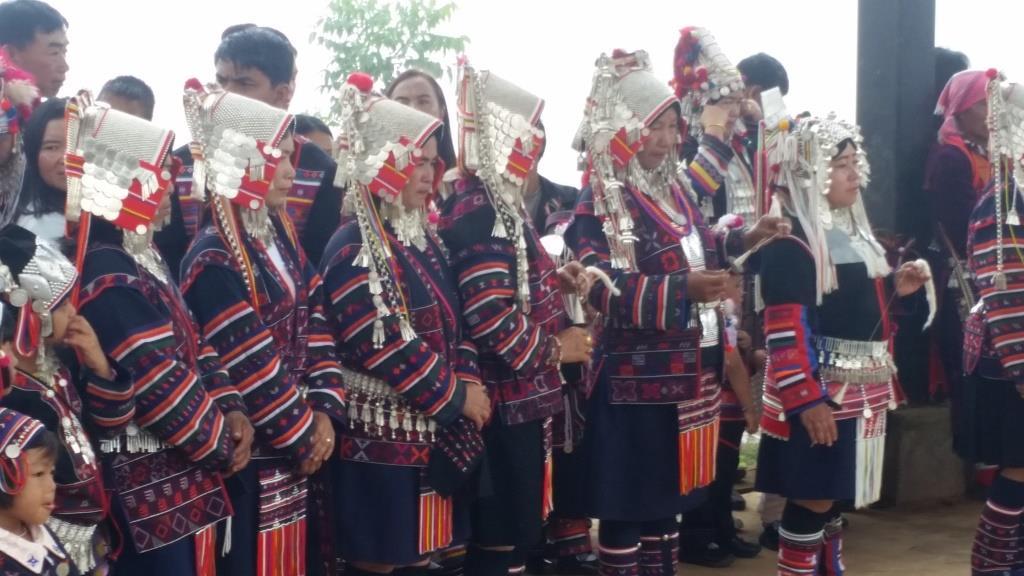 We didn't stay for the dancing and drinking later on......
A wonderfully colourful day, even in the showery weather. It is fantastic too, that they want to keep their culture alive.
Good time had by all.....