Dec 9, 2008
1,044
717
113
August 2020;
Lots of low cloud and little sun.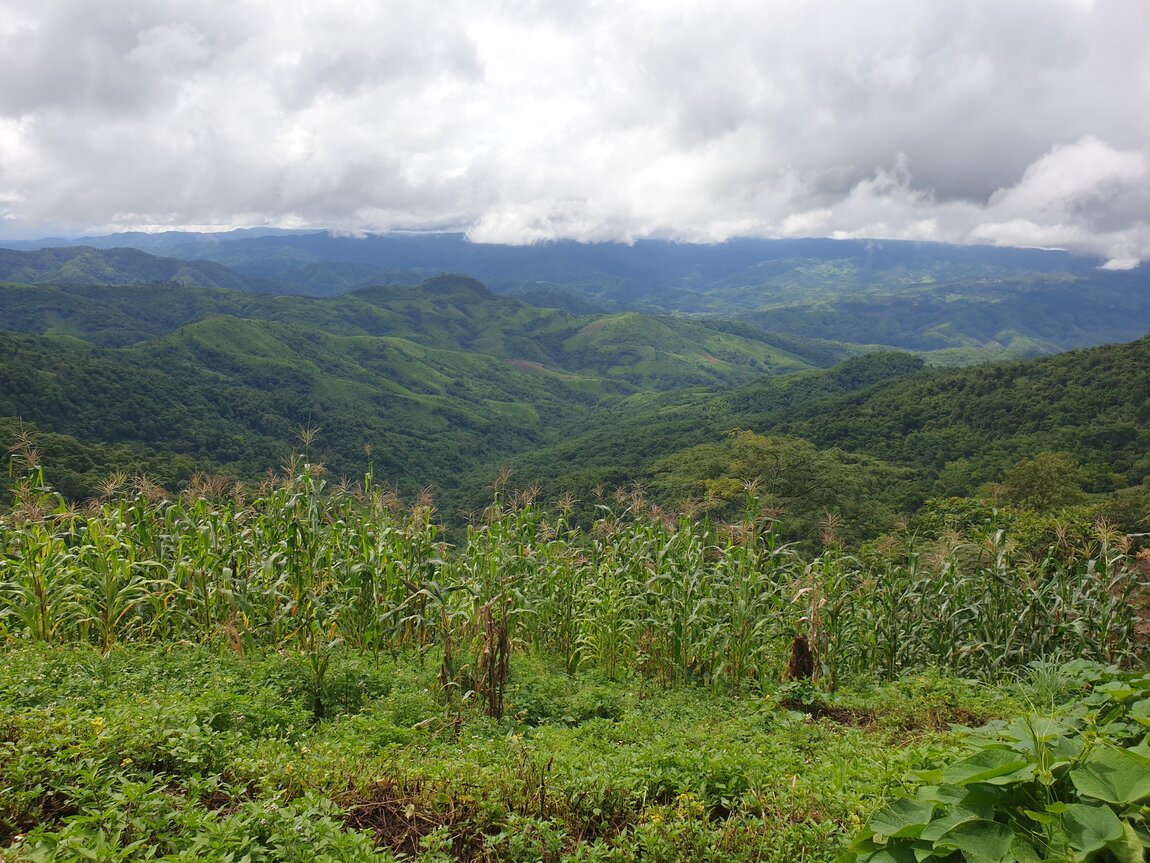 Over Doi Tung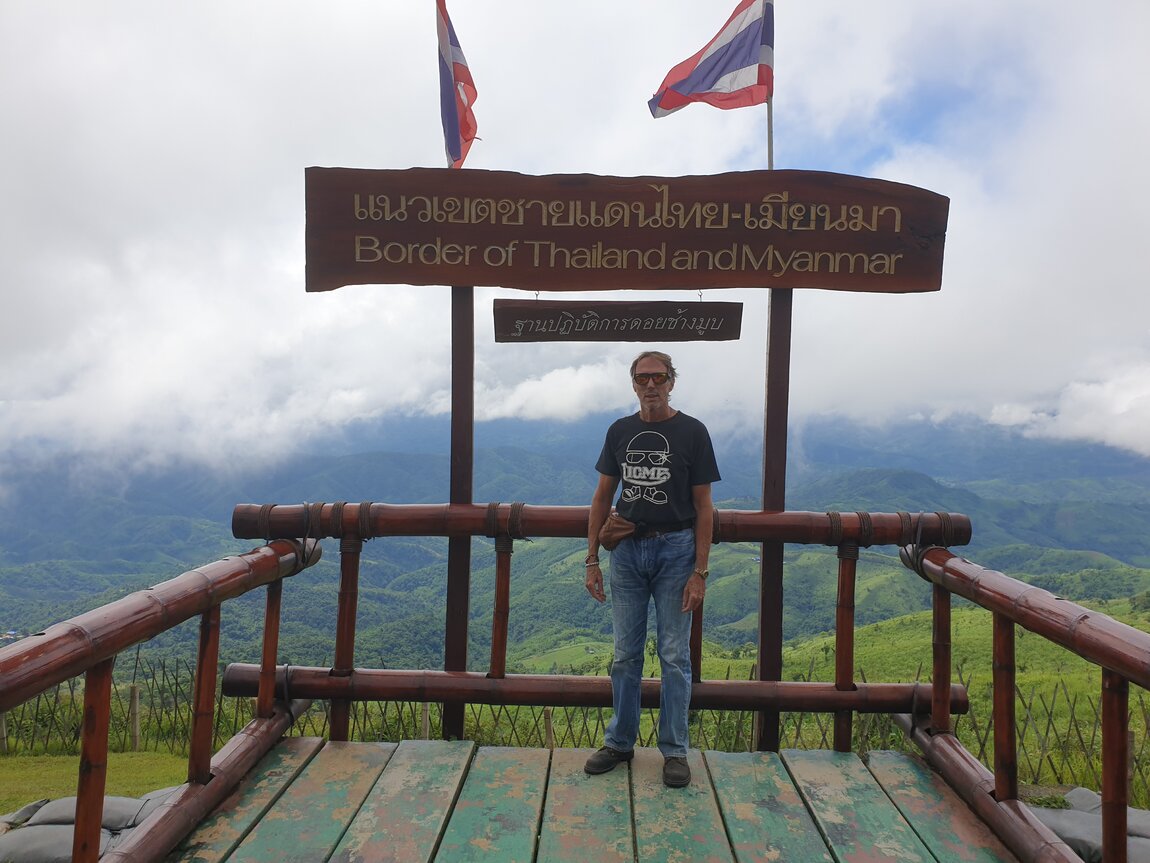 Burma viewpoint; army camp Doi Chang Moob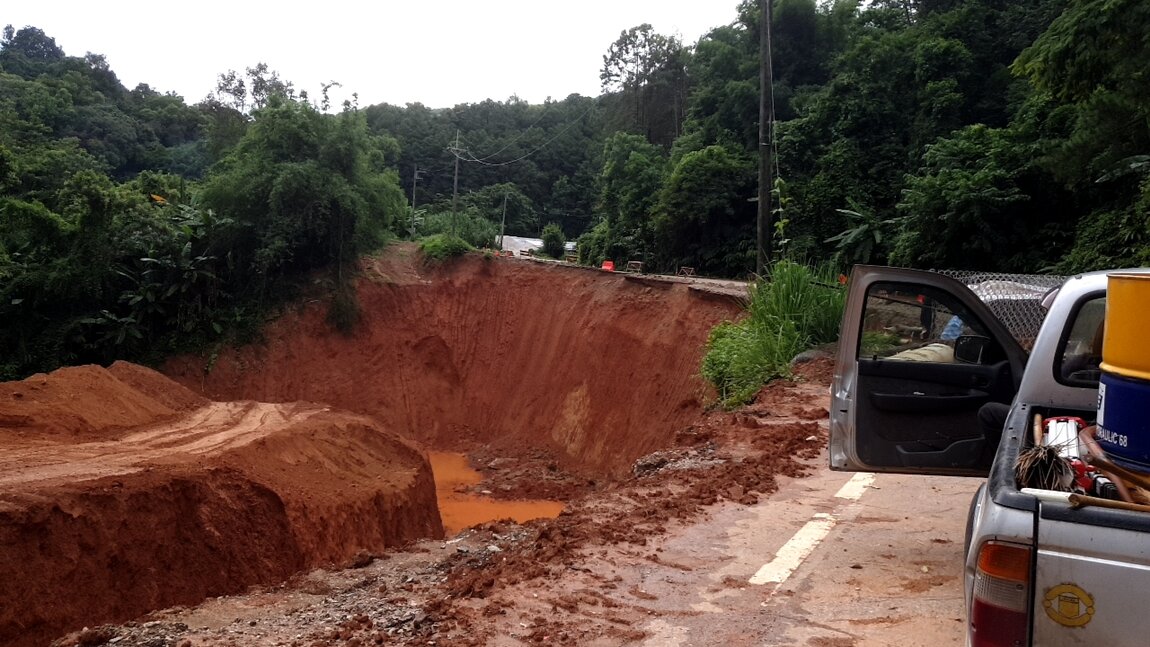 Bit of slippage on the Royal road.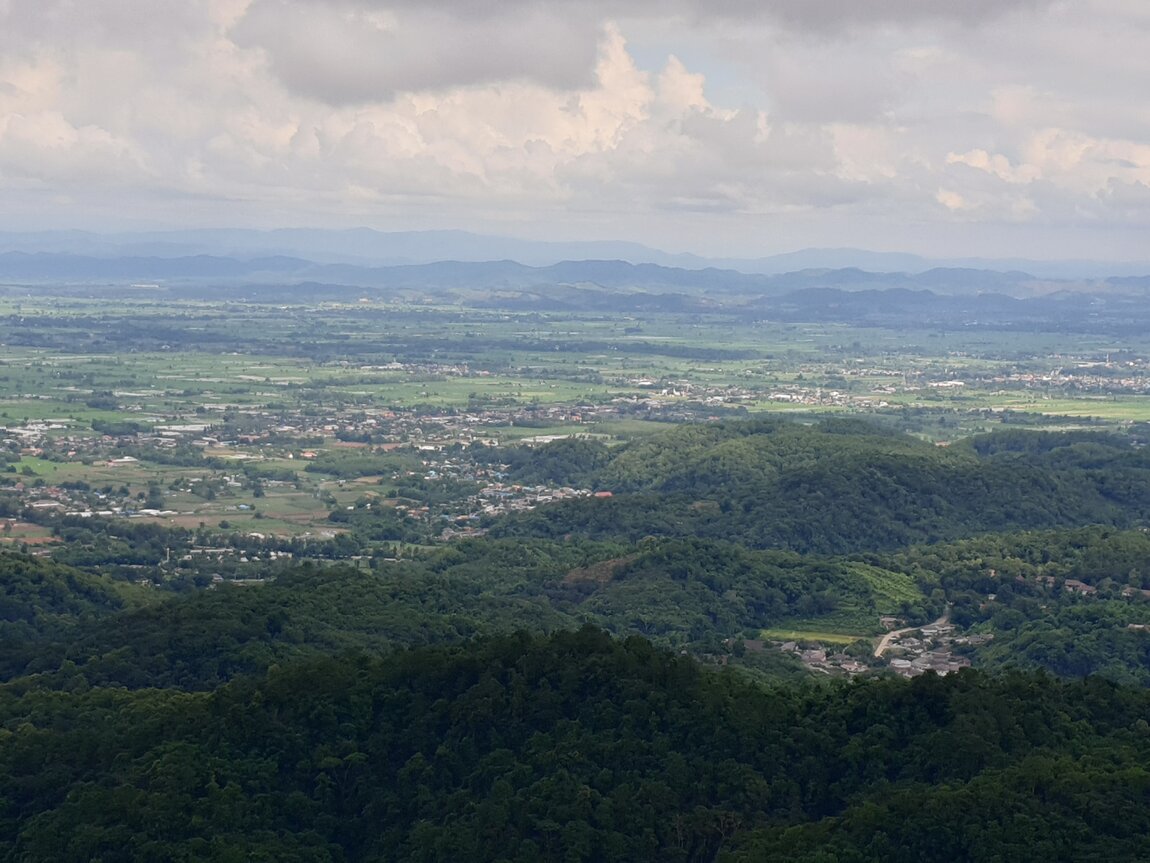 Looking east across to Chiang Saen.
October 2020, Khiew Satai Akha village, 1089/1234 checkpoint junction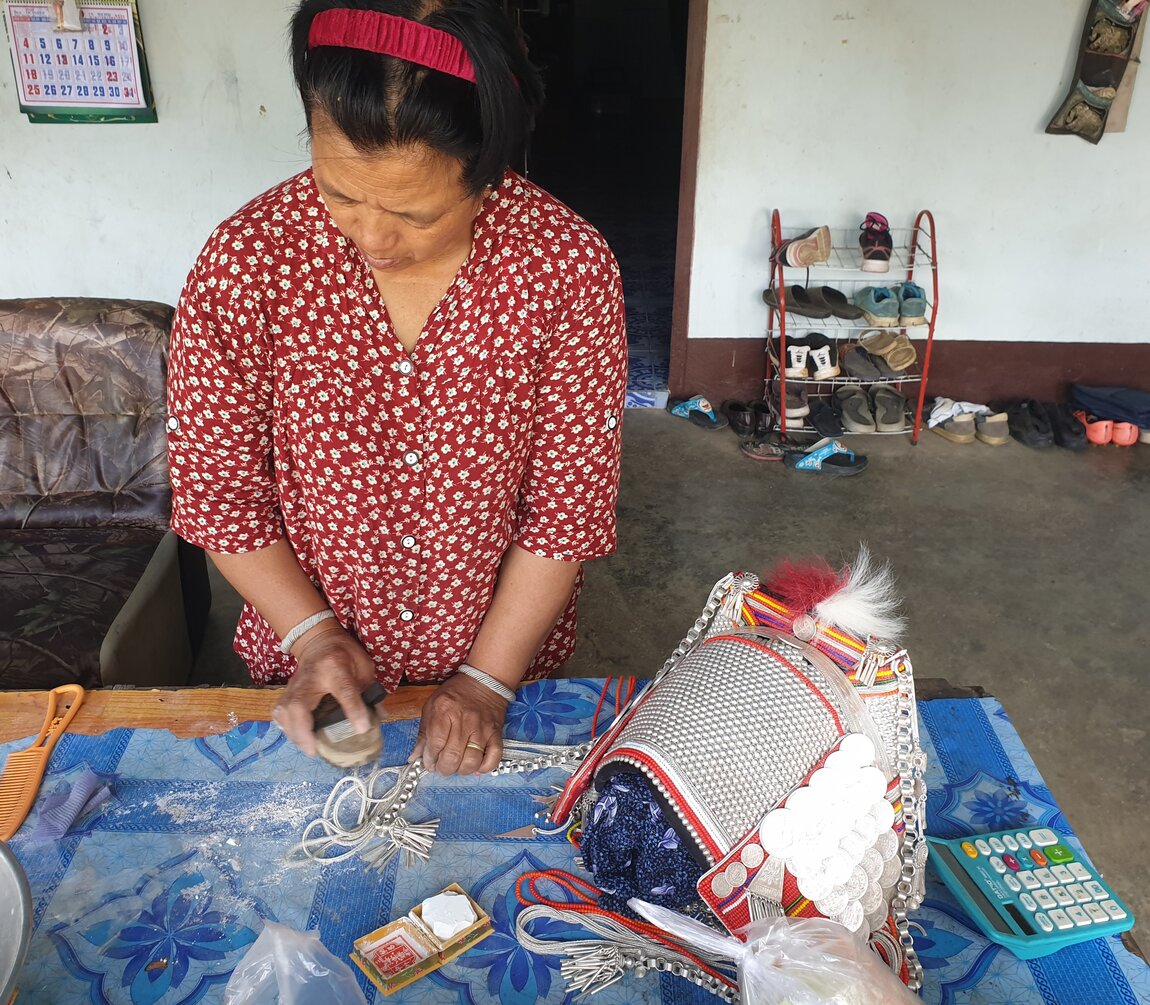 This lady was polishing the family silver on her headdress, given to her by her mother, who doubtless was given it, by her mother.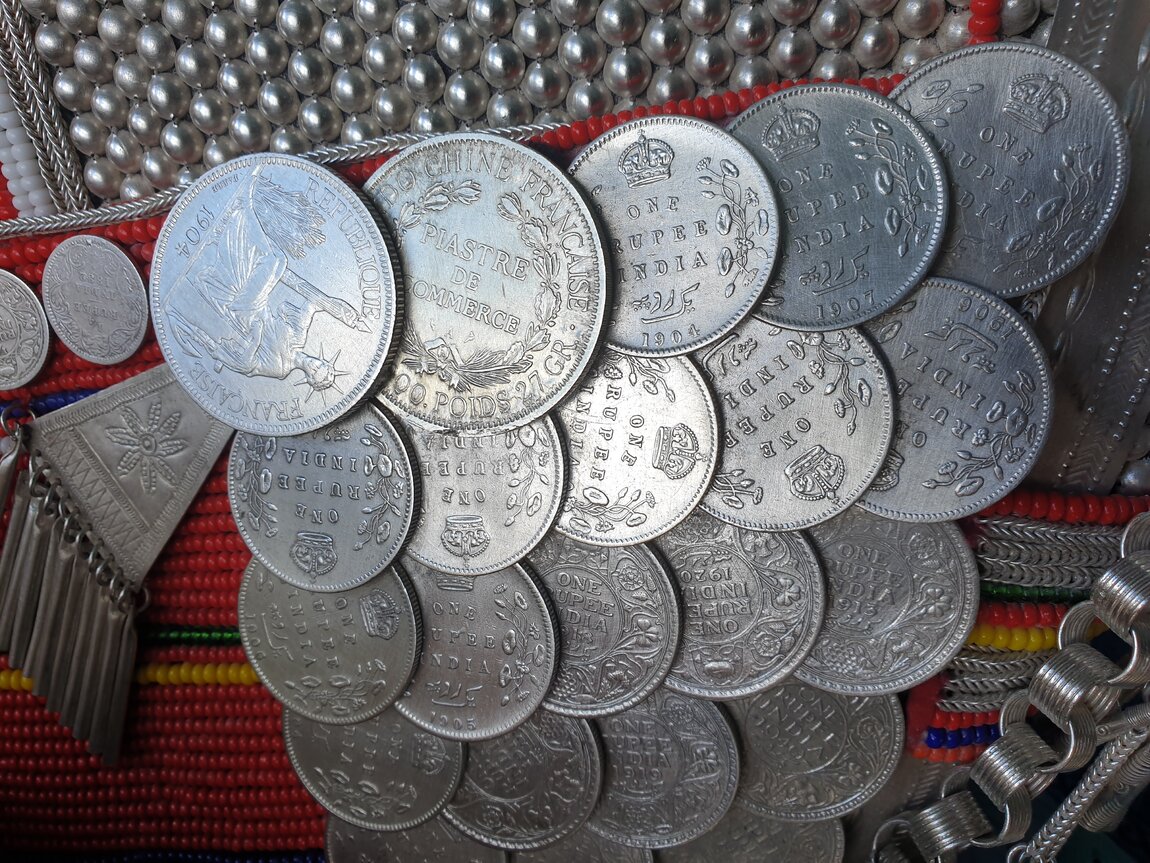 Silver coins over 100 years old. Some are French, many are from the British Raj, minted in Calcutta, dates 1904, 1907, around that era. The earliest I could see is a 1/4 Rupee from 1882.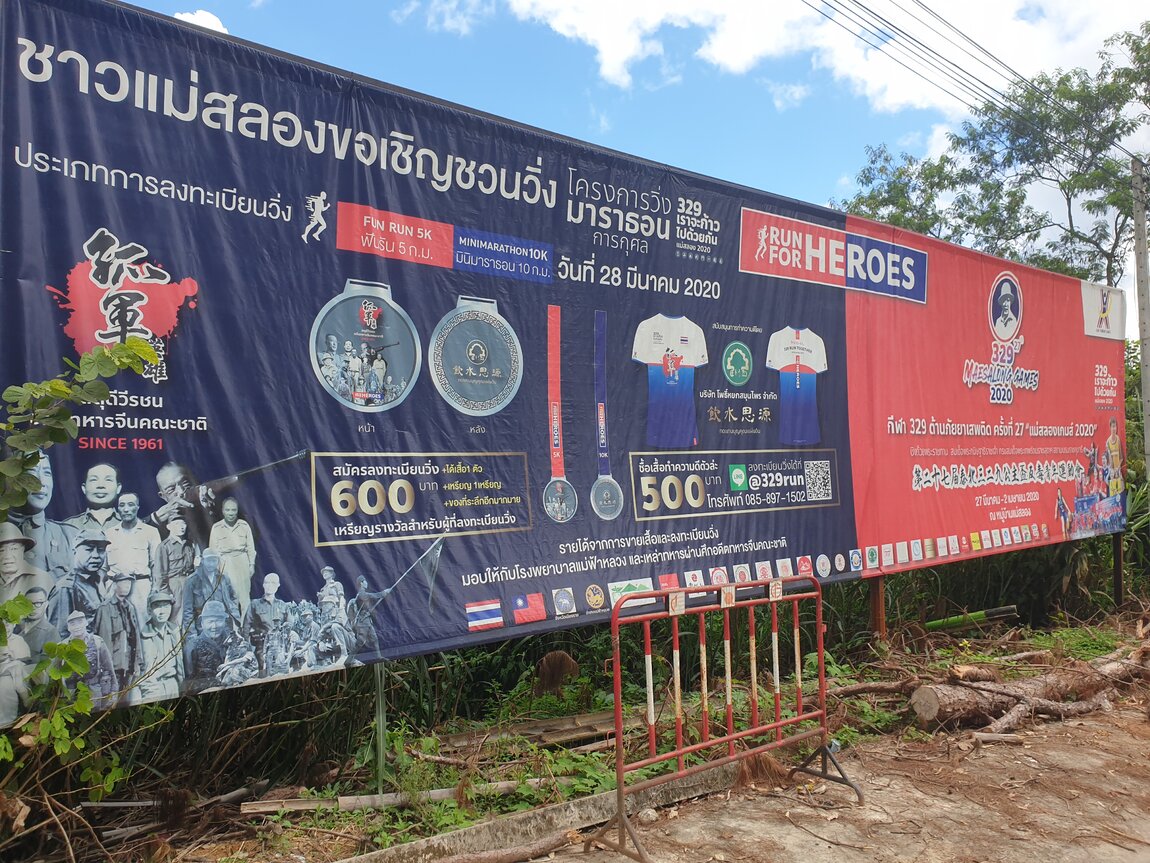 Poster for a past ceremony, still in place. Interesting history with the Kuomintang there.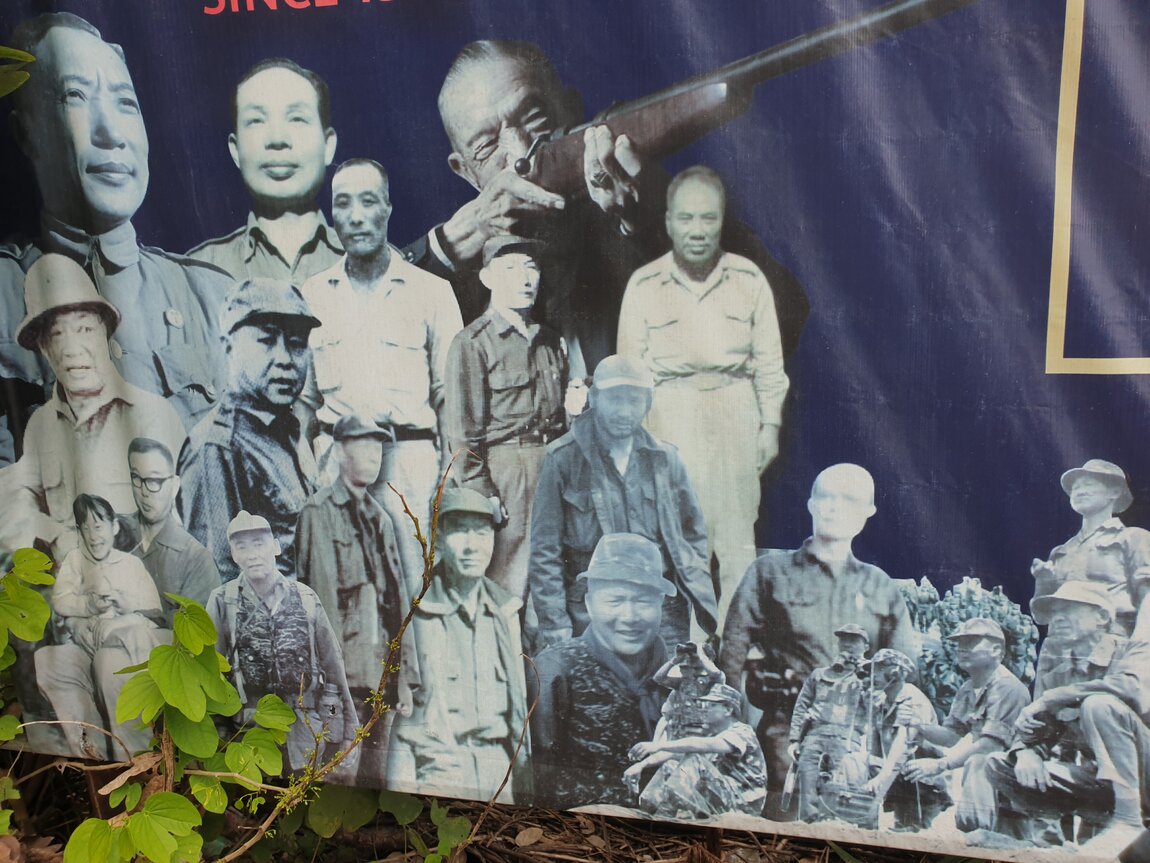 Out along the Wawi road 3037 south.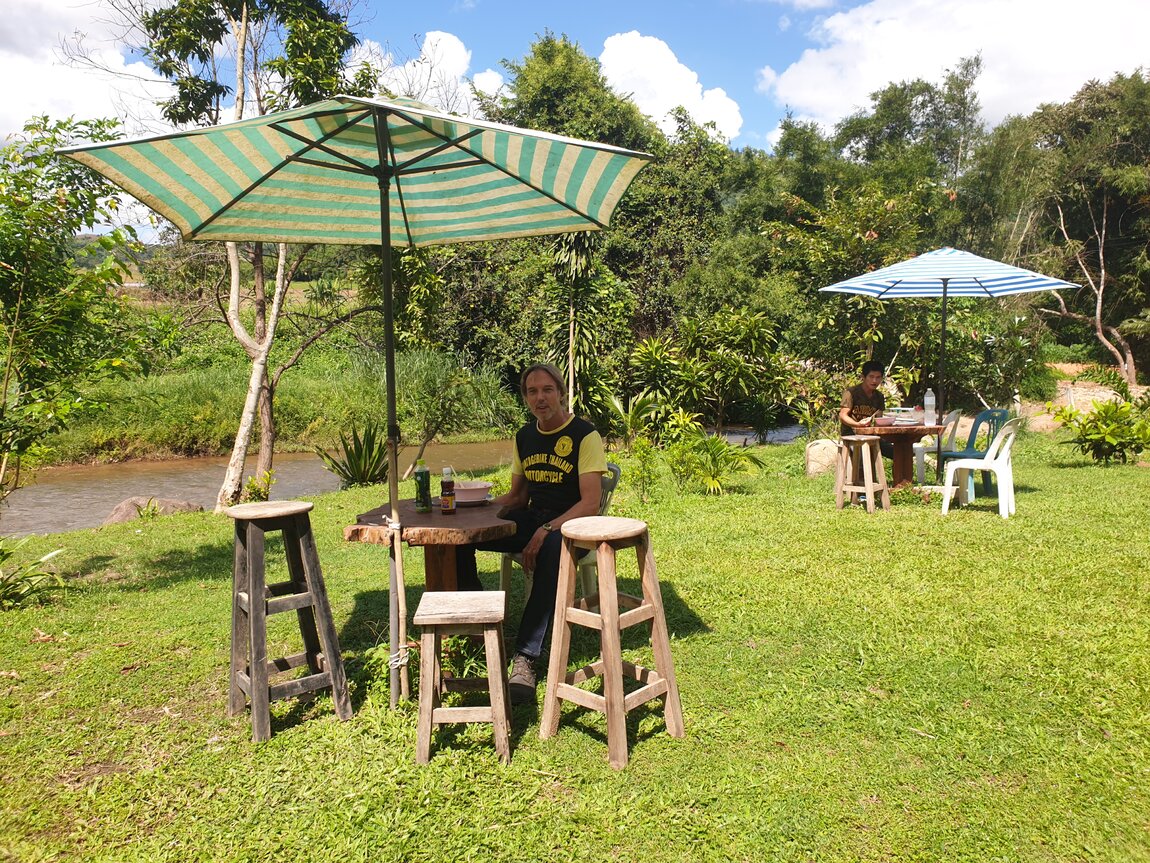 Popped into a roadside riverside cafe. Turned out there is a hot spring in the river...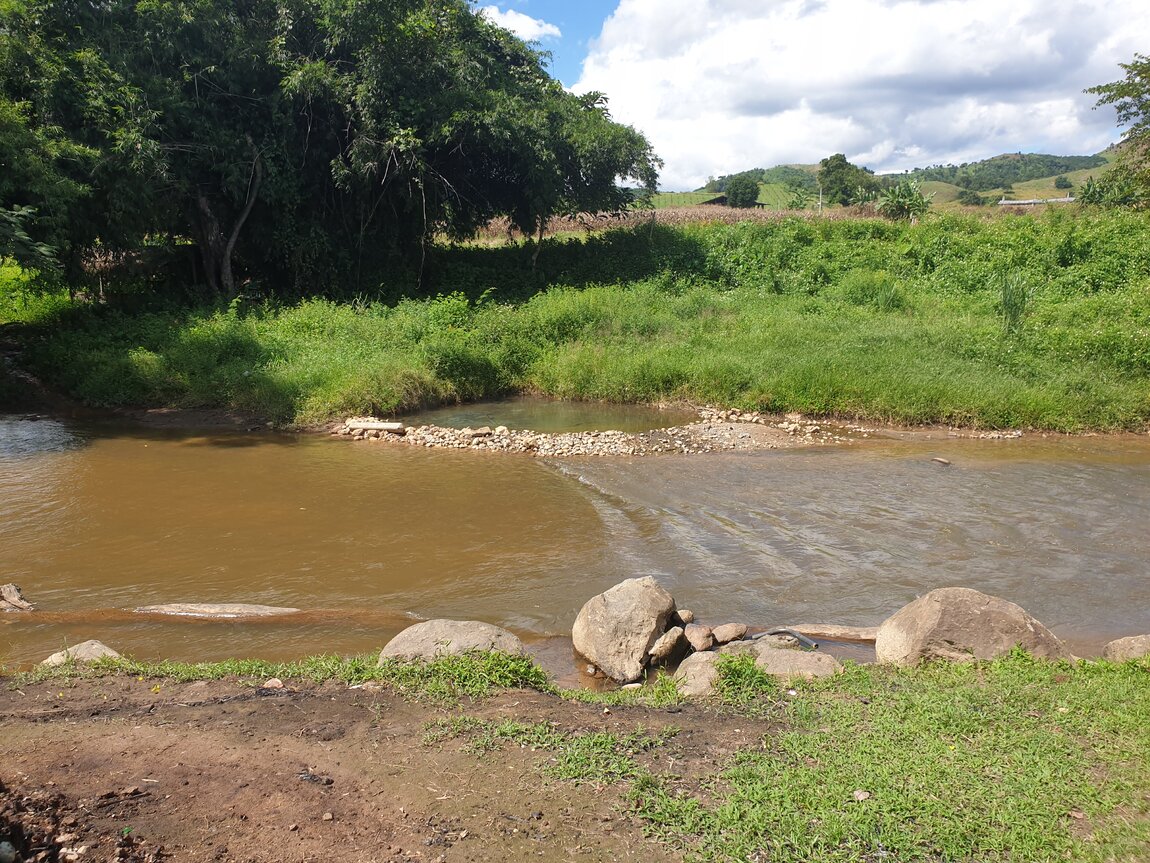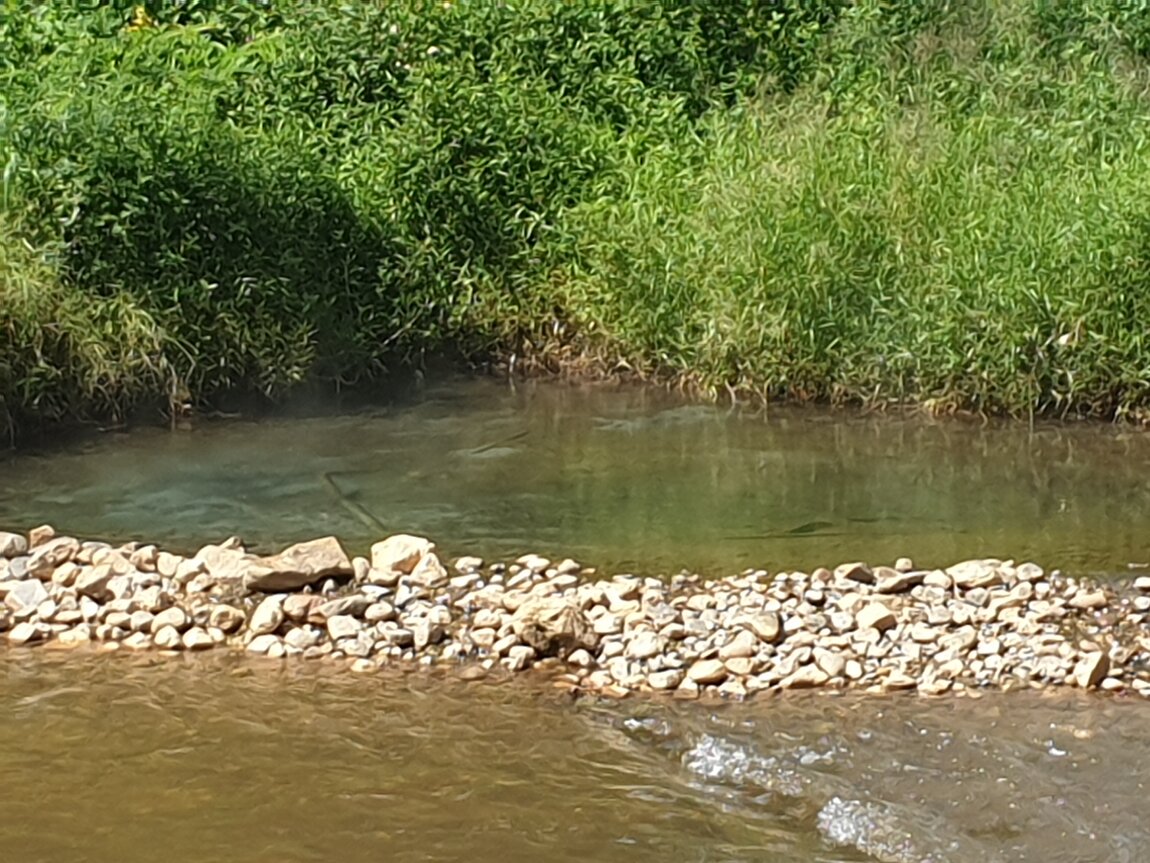 It is too hot to get in, but you can paddle about in the warmed river water next to the hot pool.
Later, on the ride south from Doi Chang.
What a beautiful day.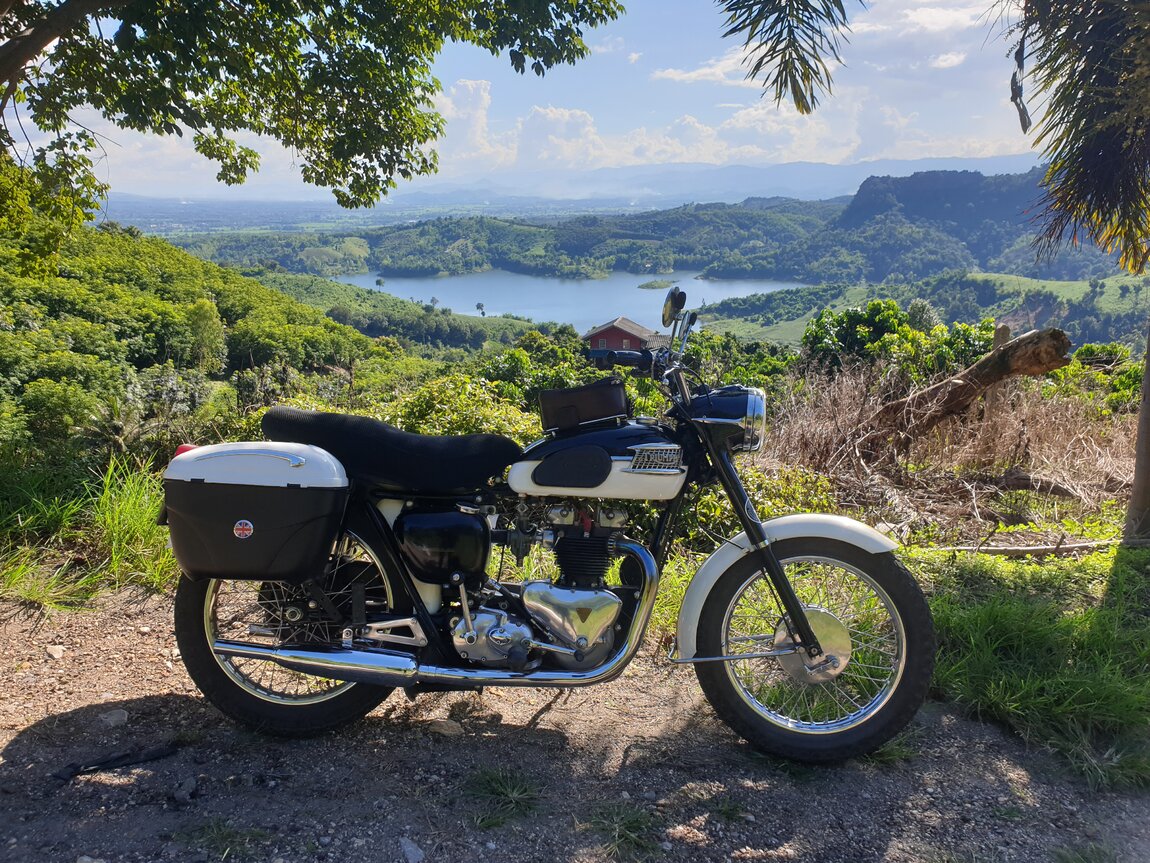 Over Doi Mae Salong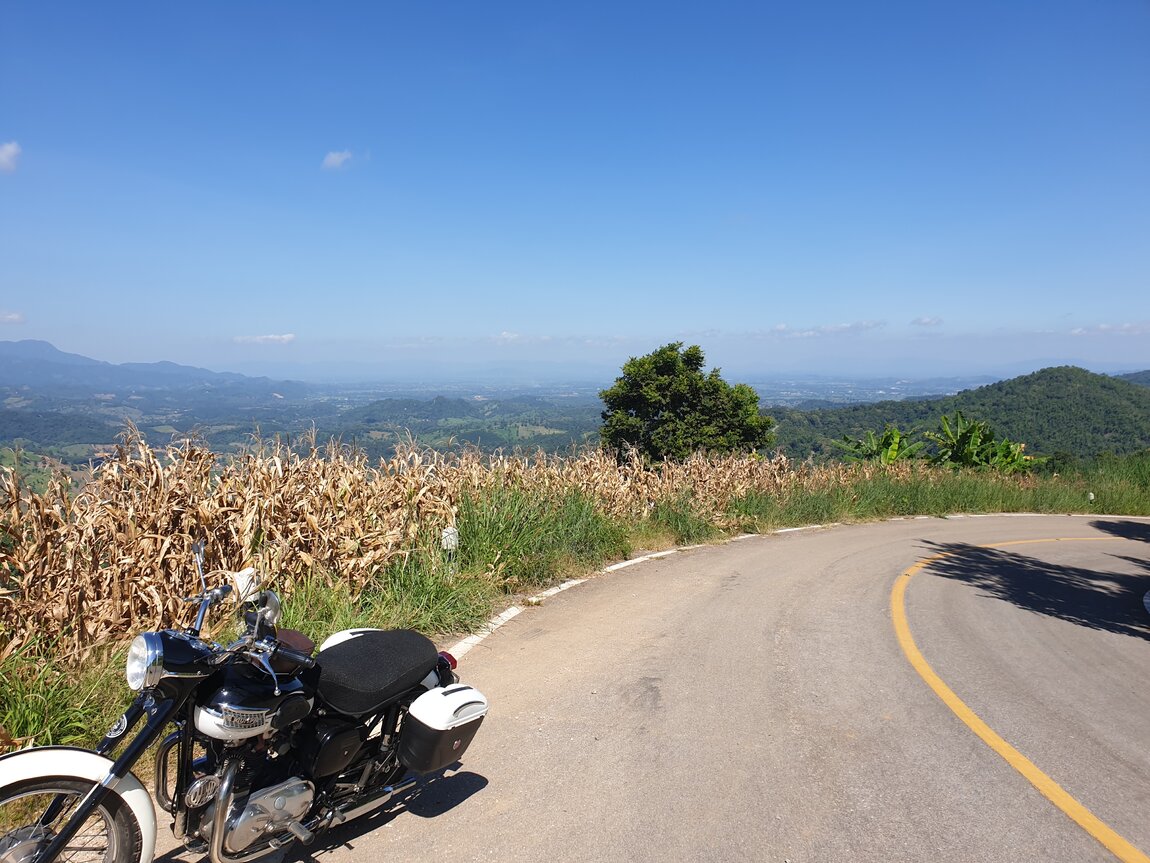 Another day....
Phuchomdao, a resort on a hill, just off the 1211, southwest of Chiang Rai.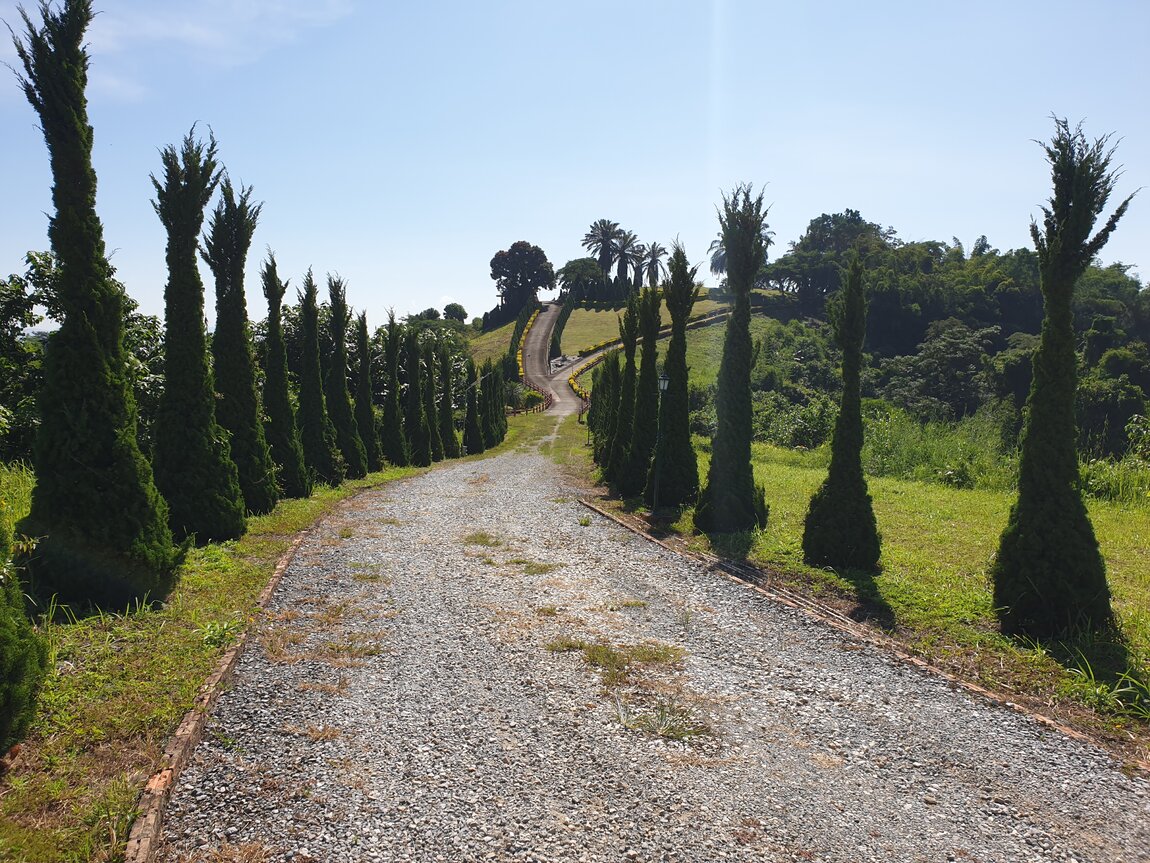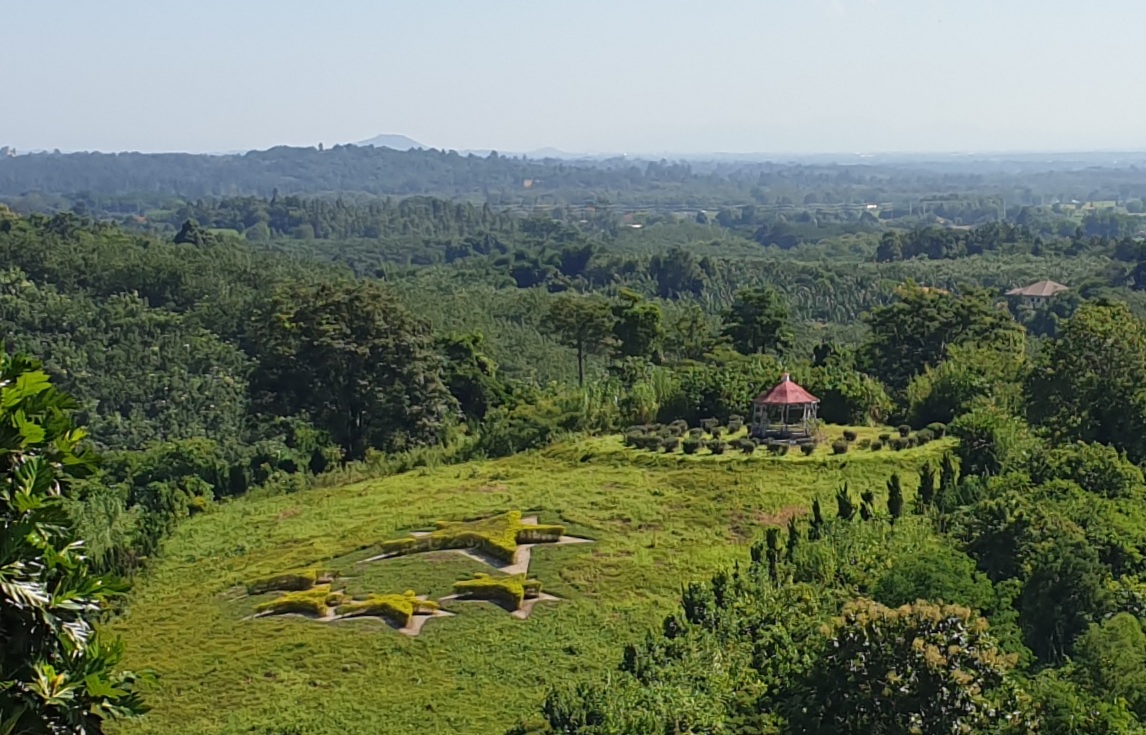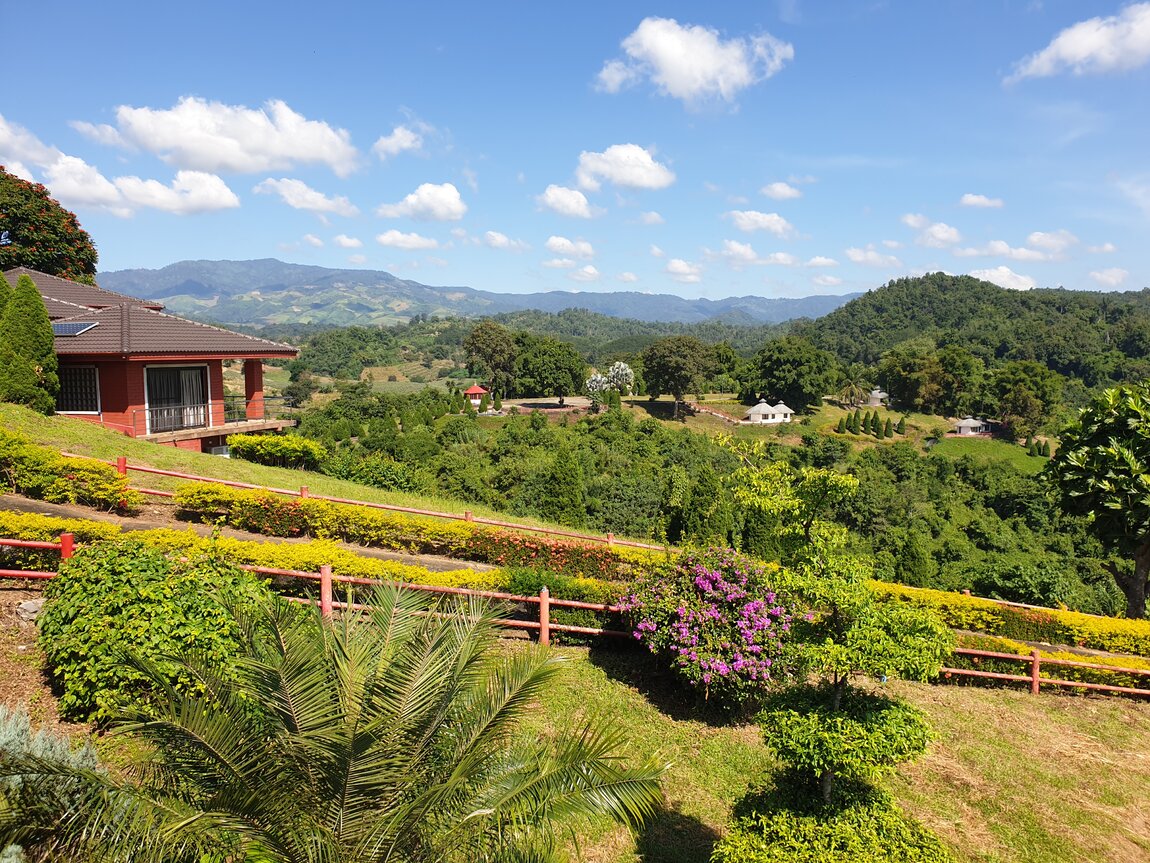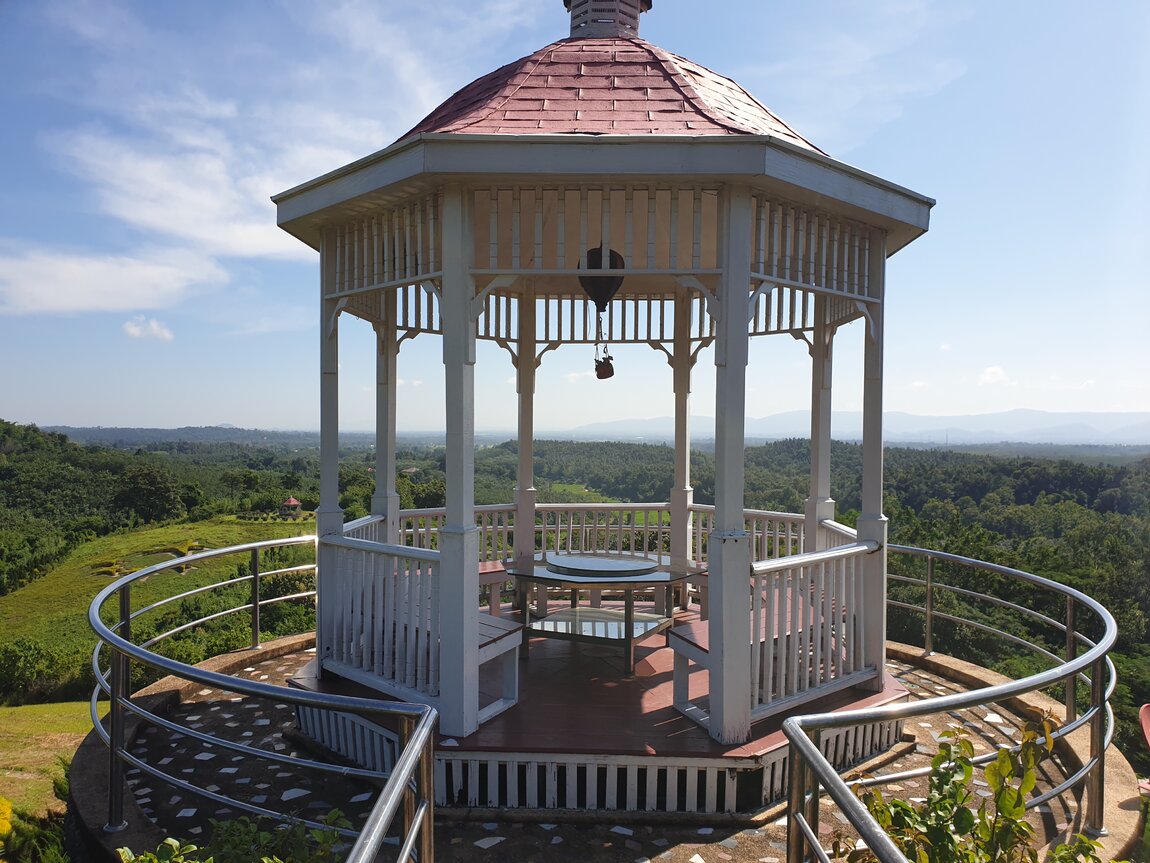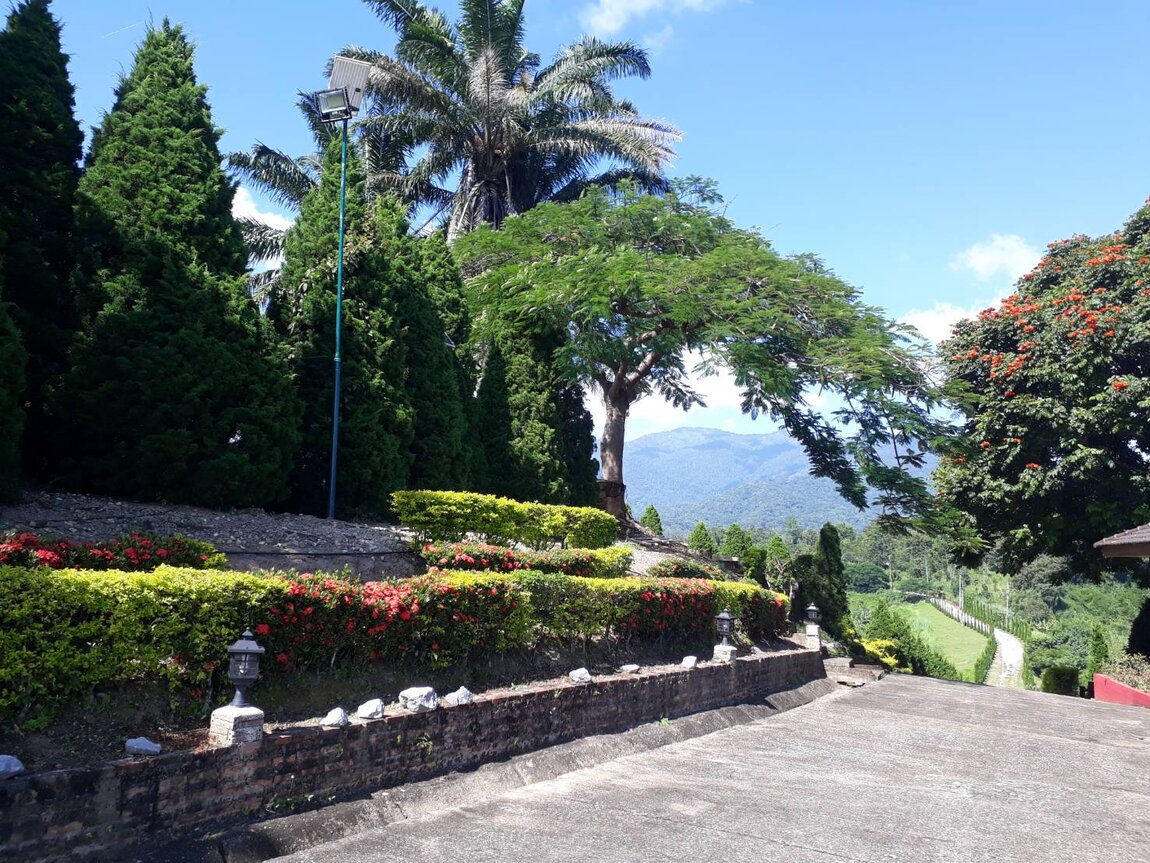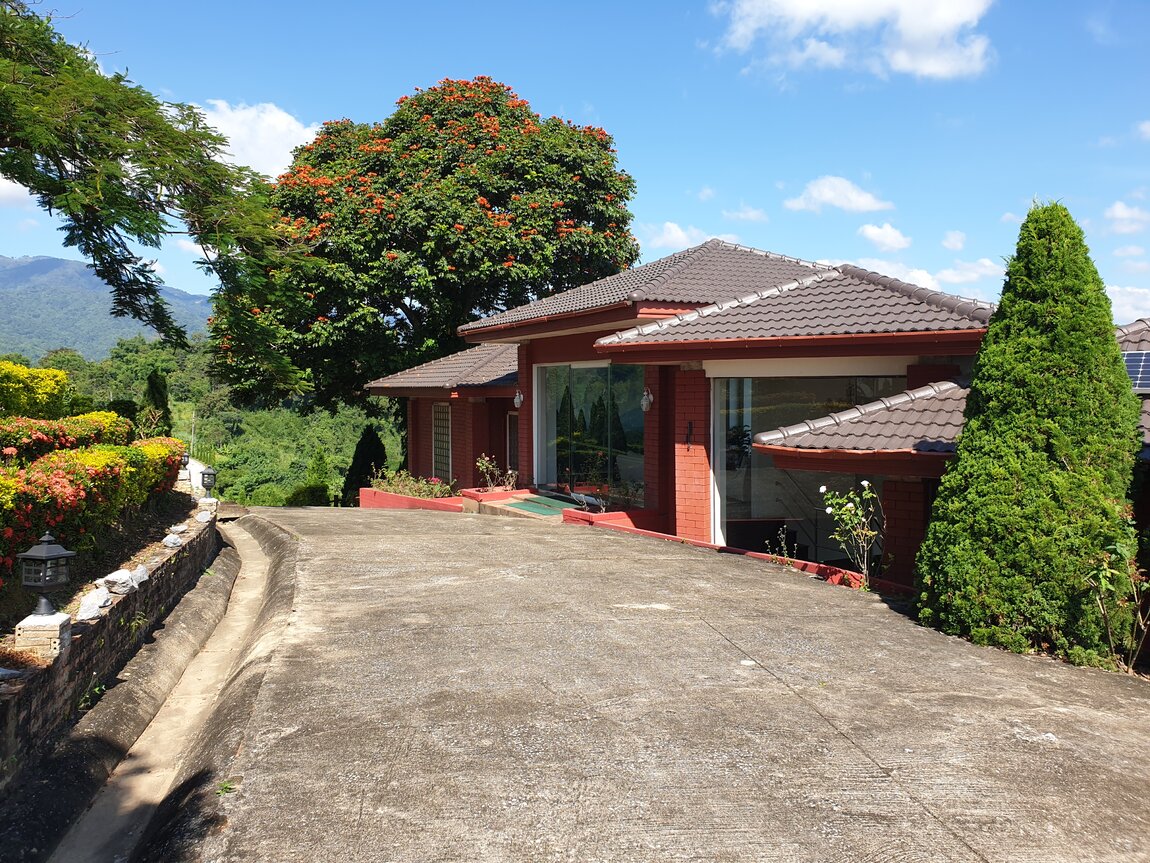 No TV needed, there is a telescope in the room.
We then rode up the recently paved back road to Doi Chang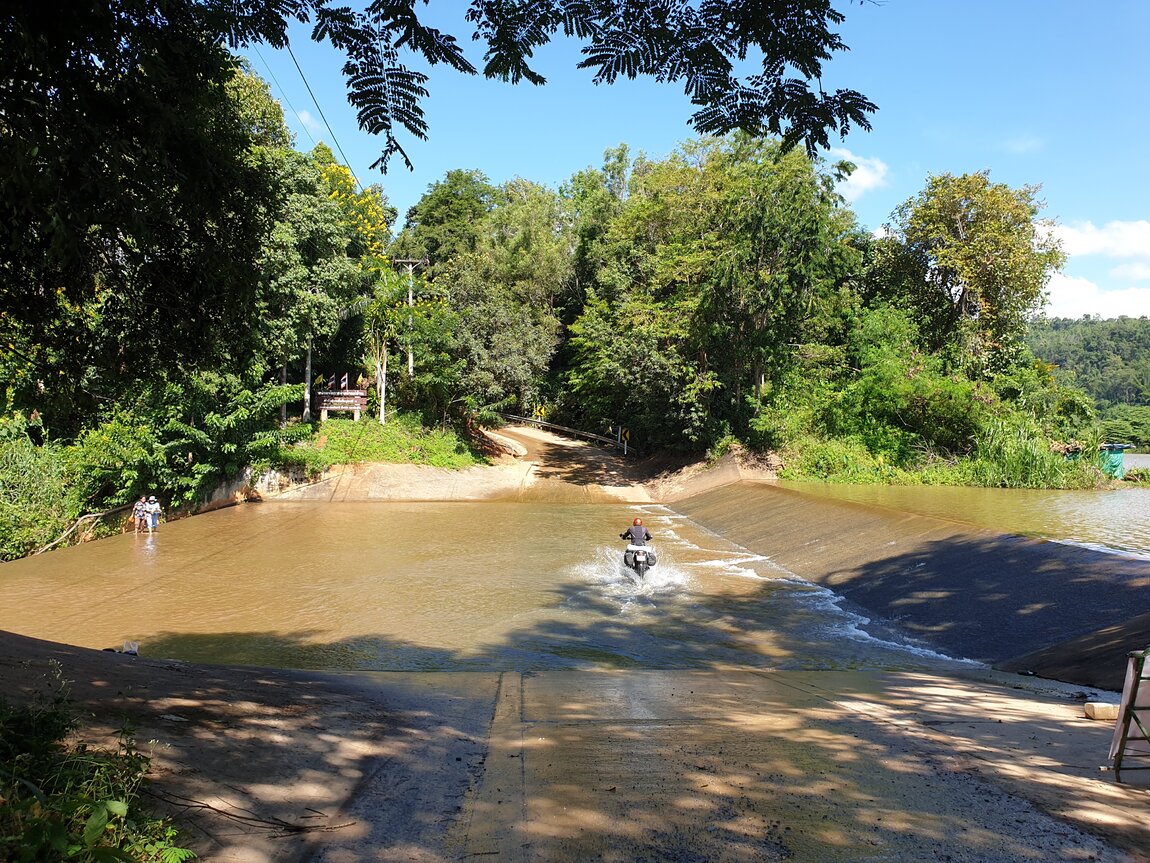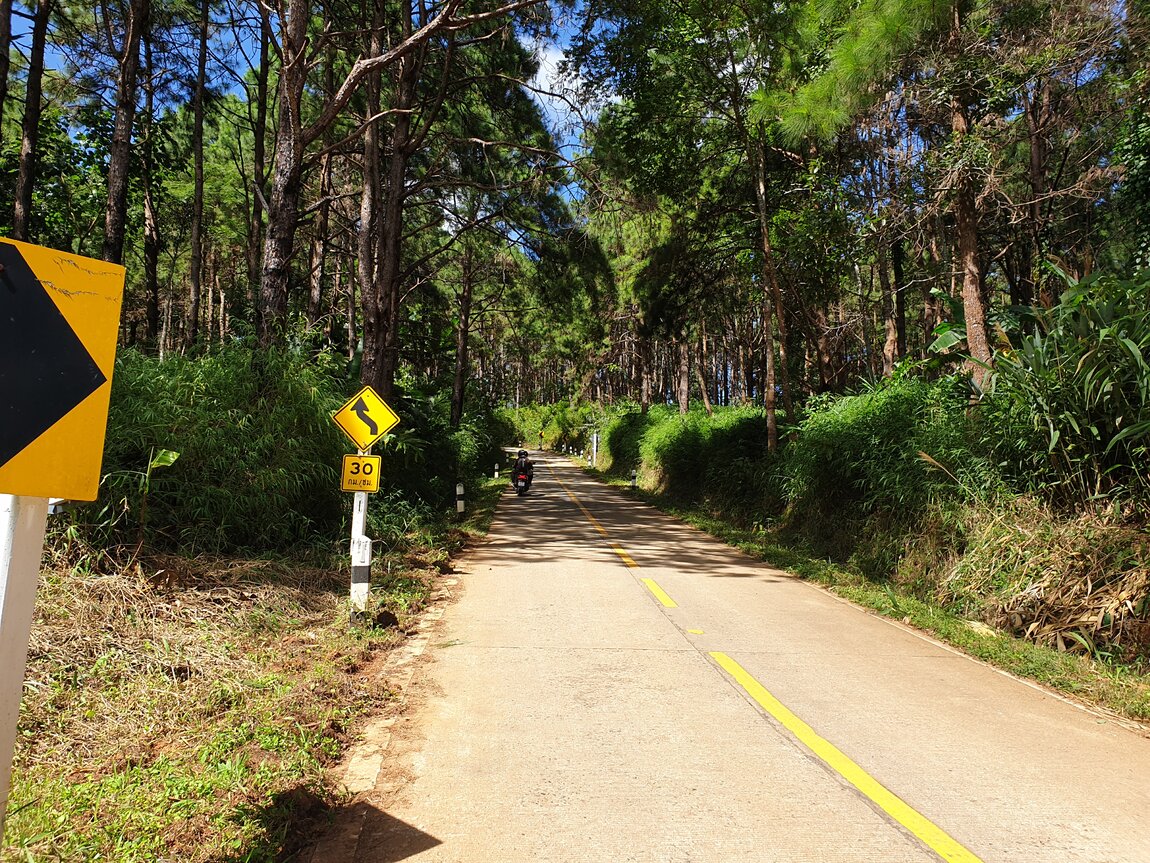 Viewpoint looking back east to Chiang Rai city.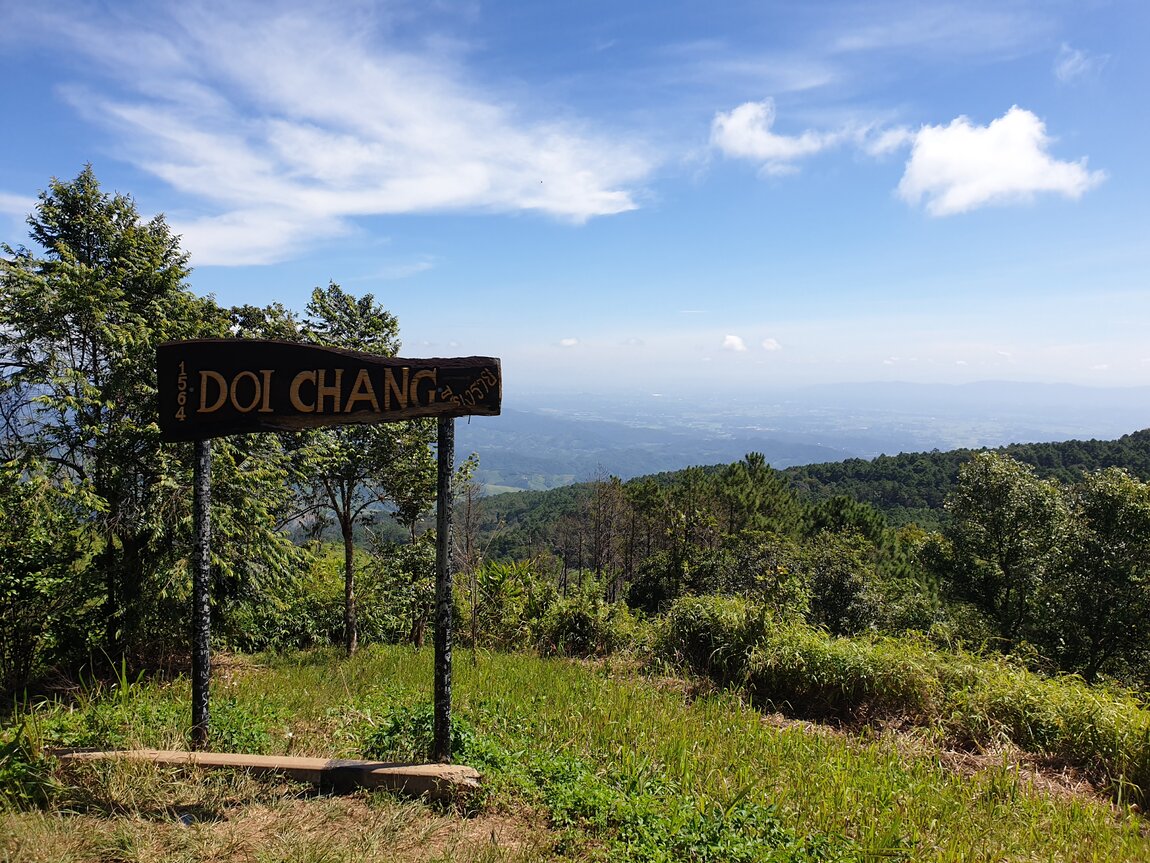 Then over the peak and down the west side of the doi.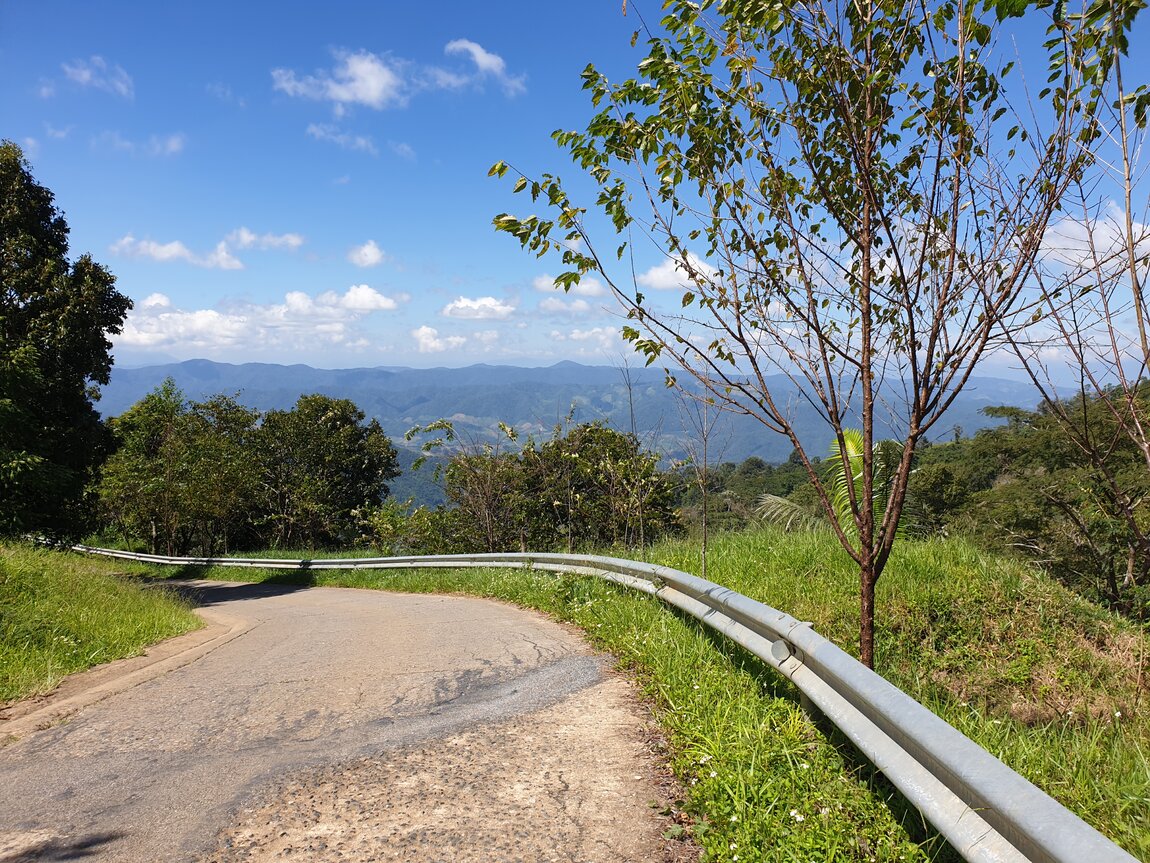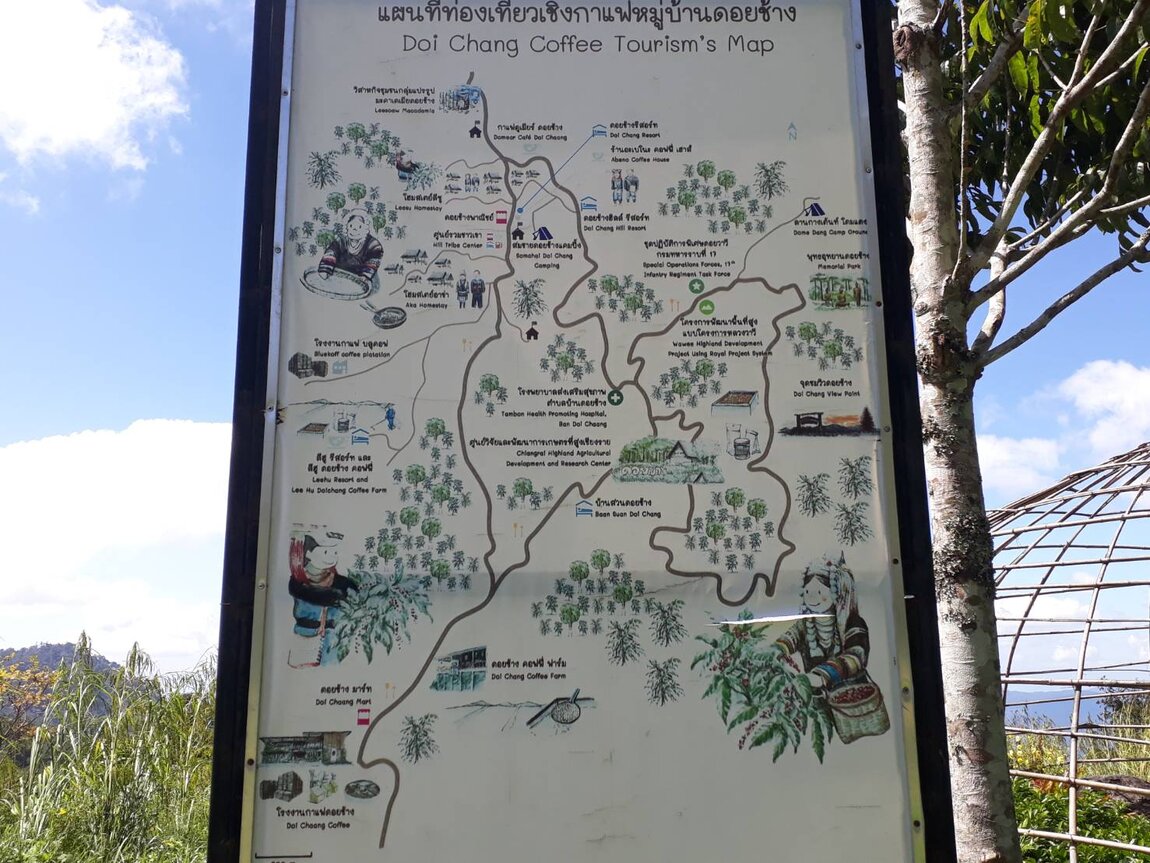 A water source near the peak.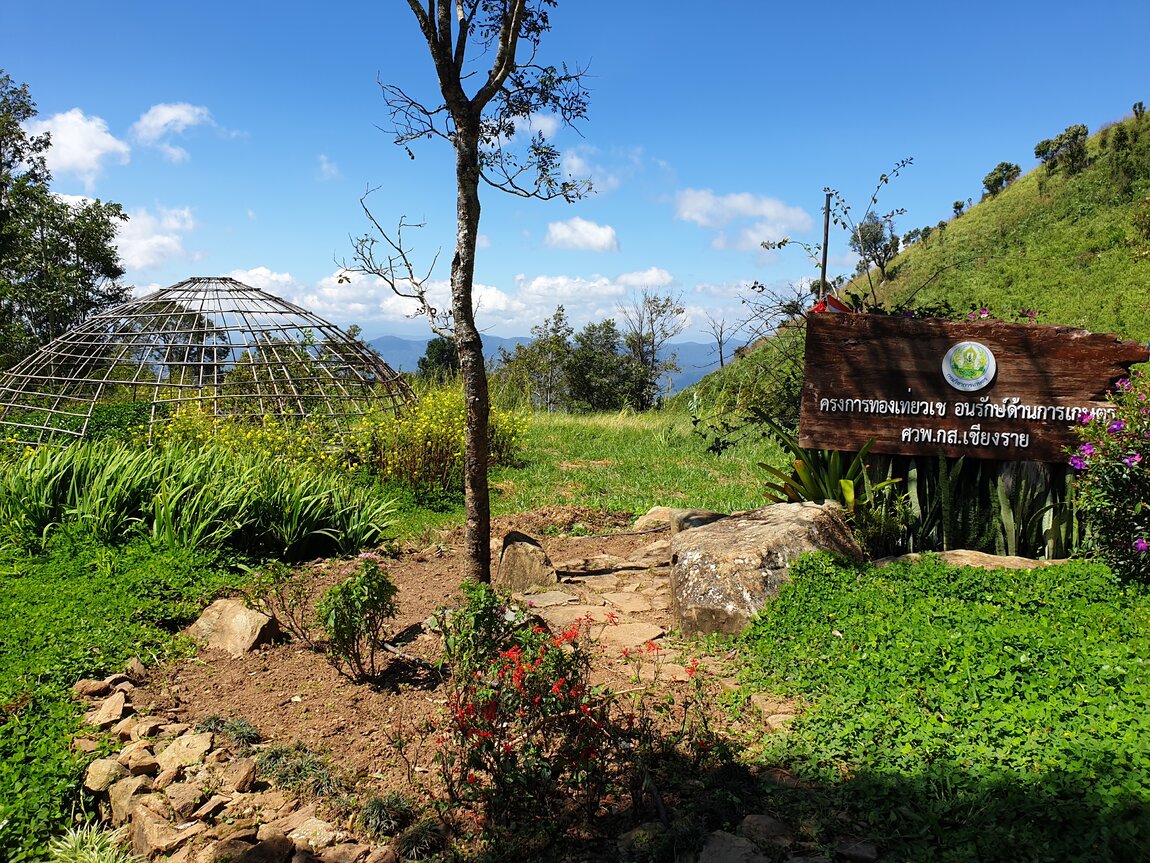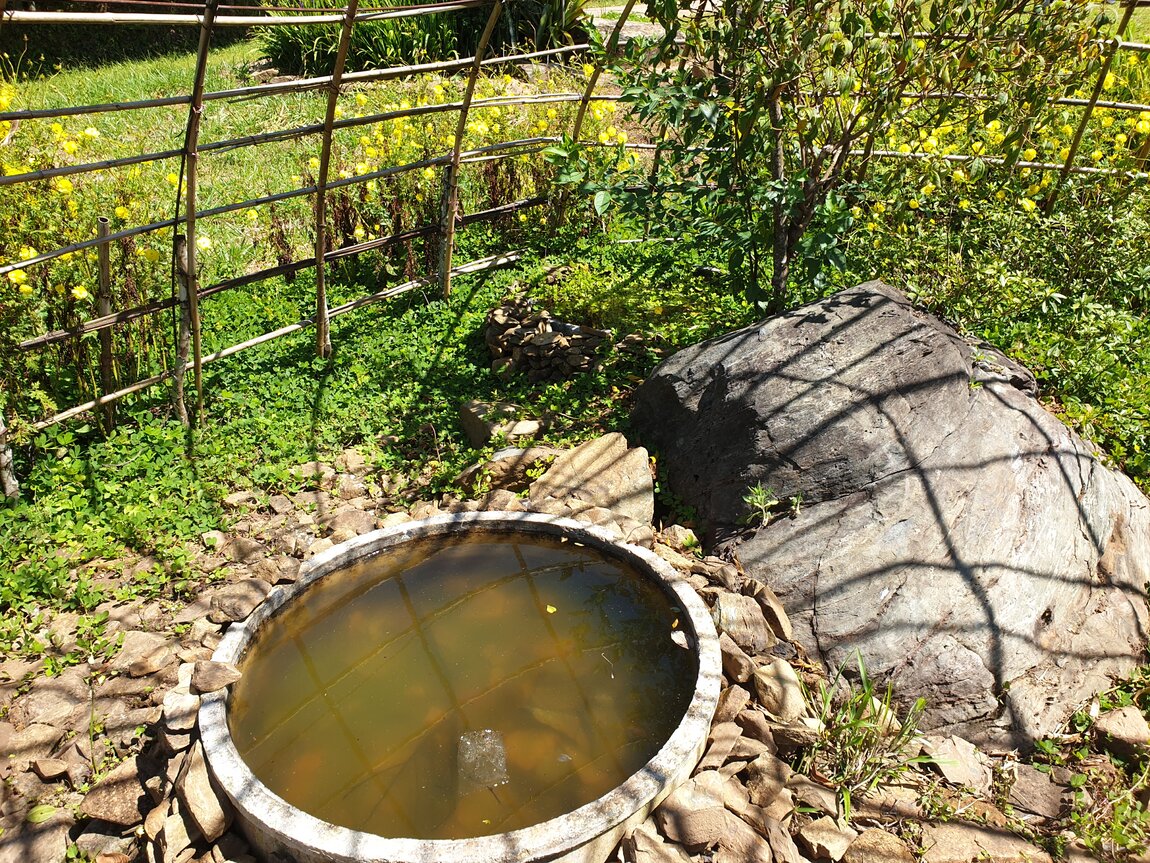 We then found Bo Nam Tip.
This is a large natural spring in the forest that is a Buddist Park.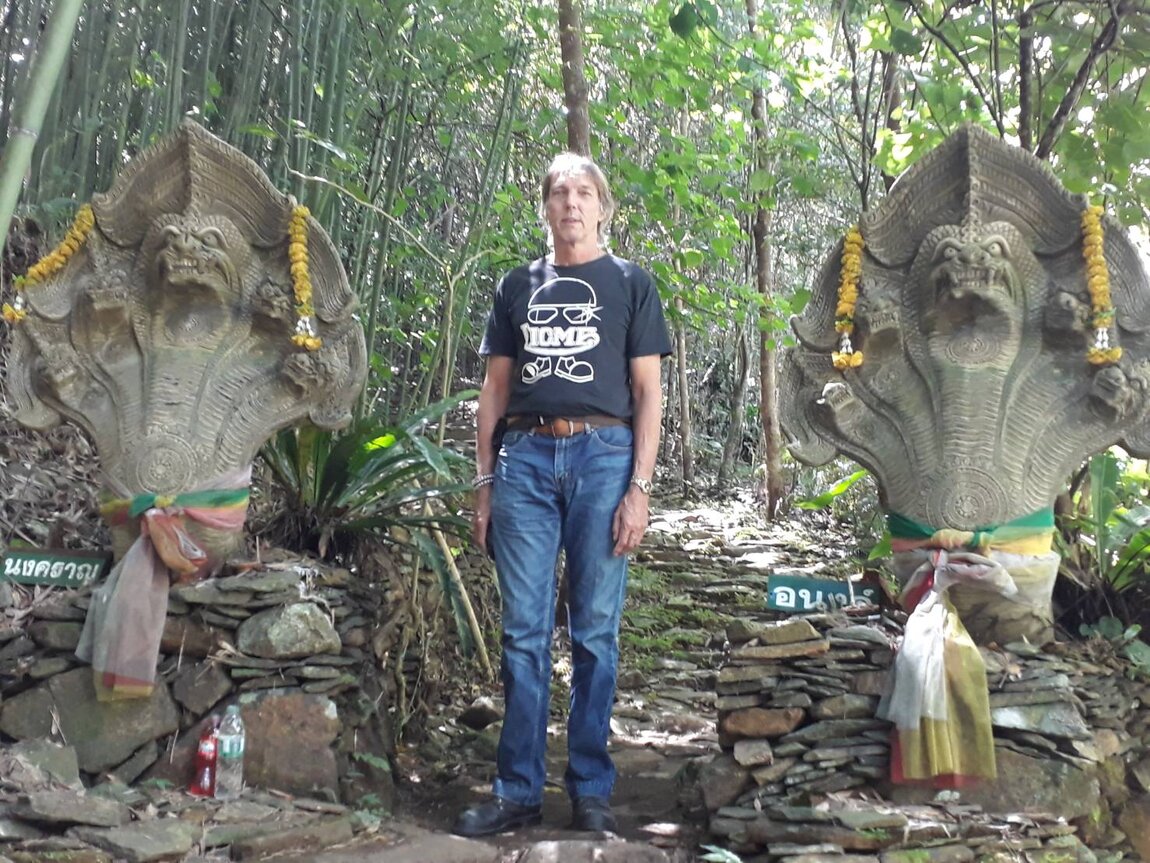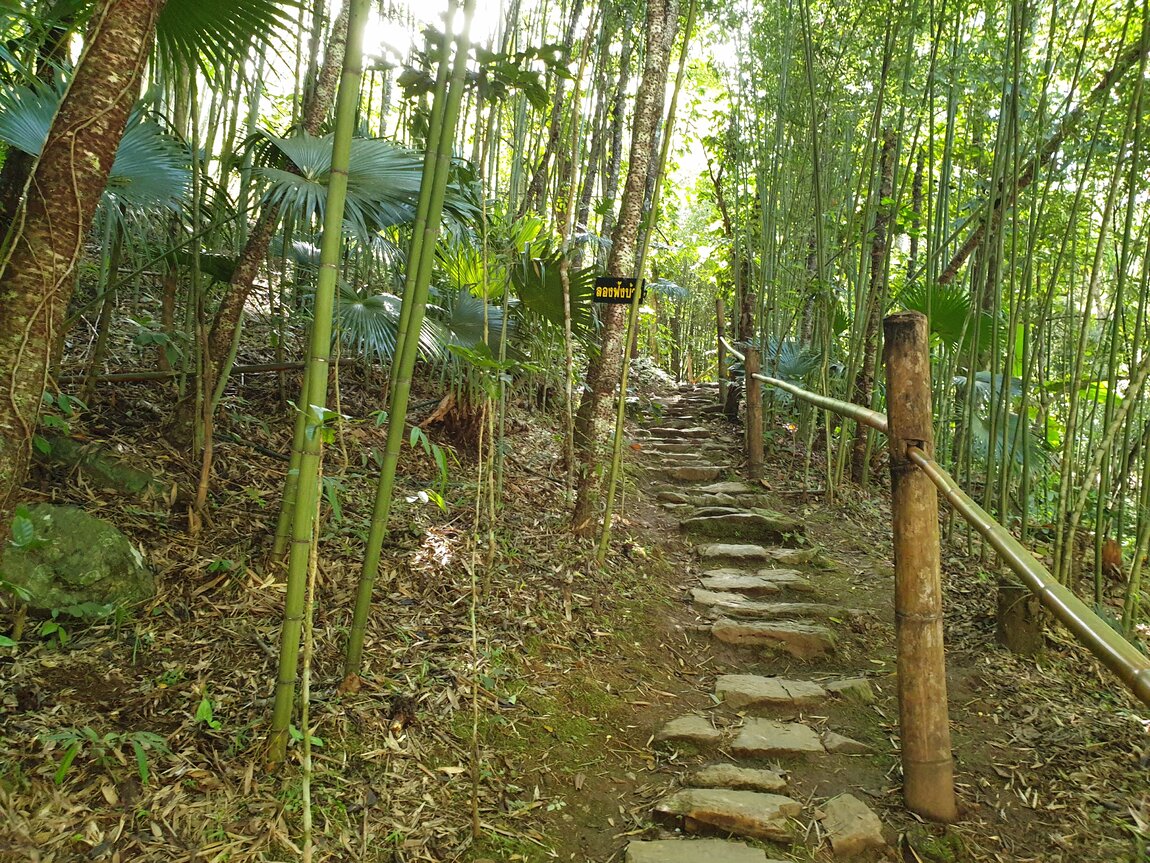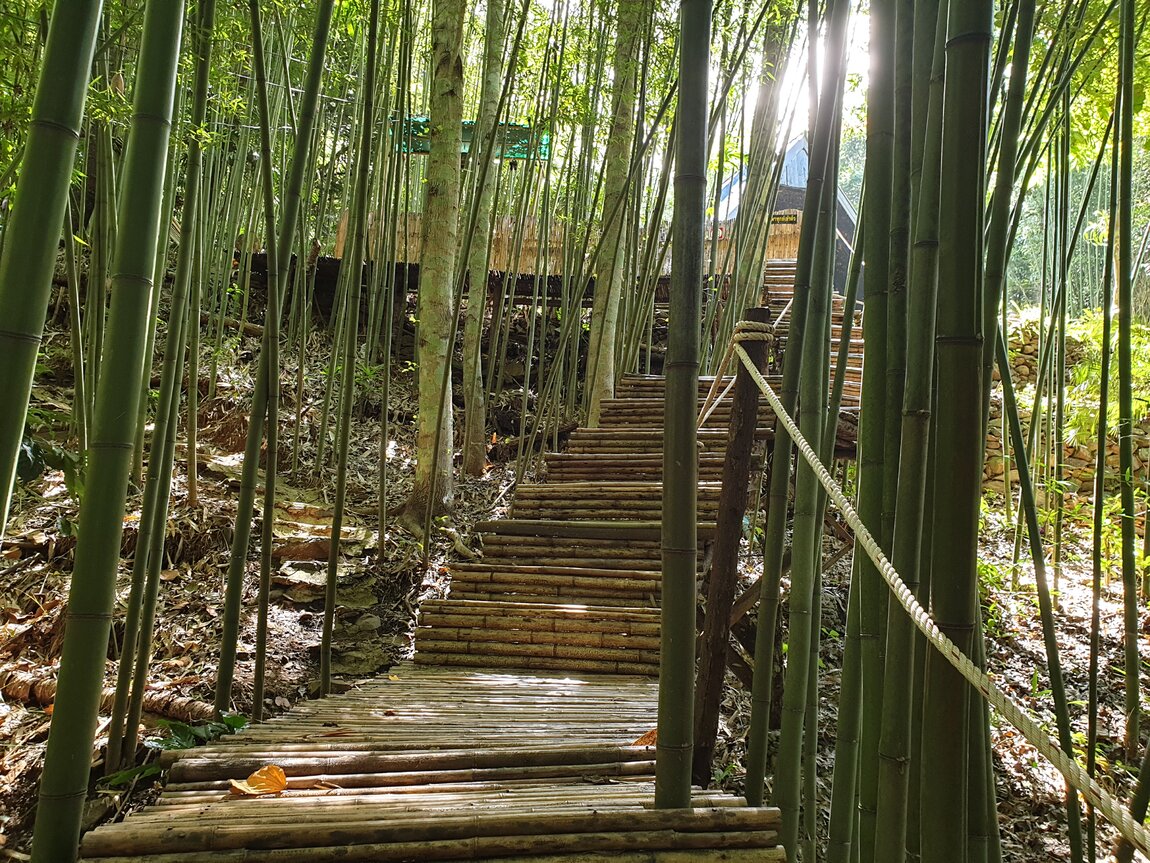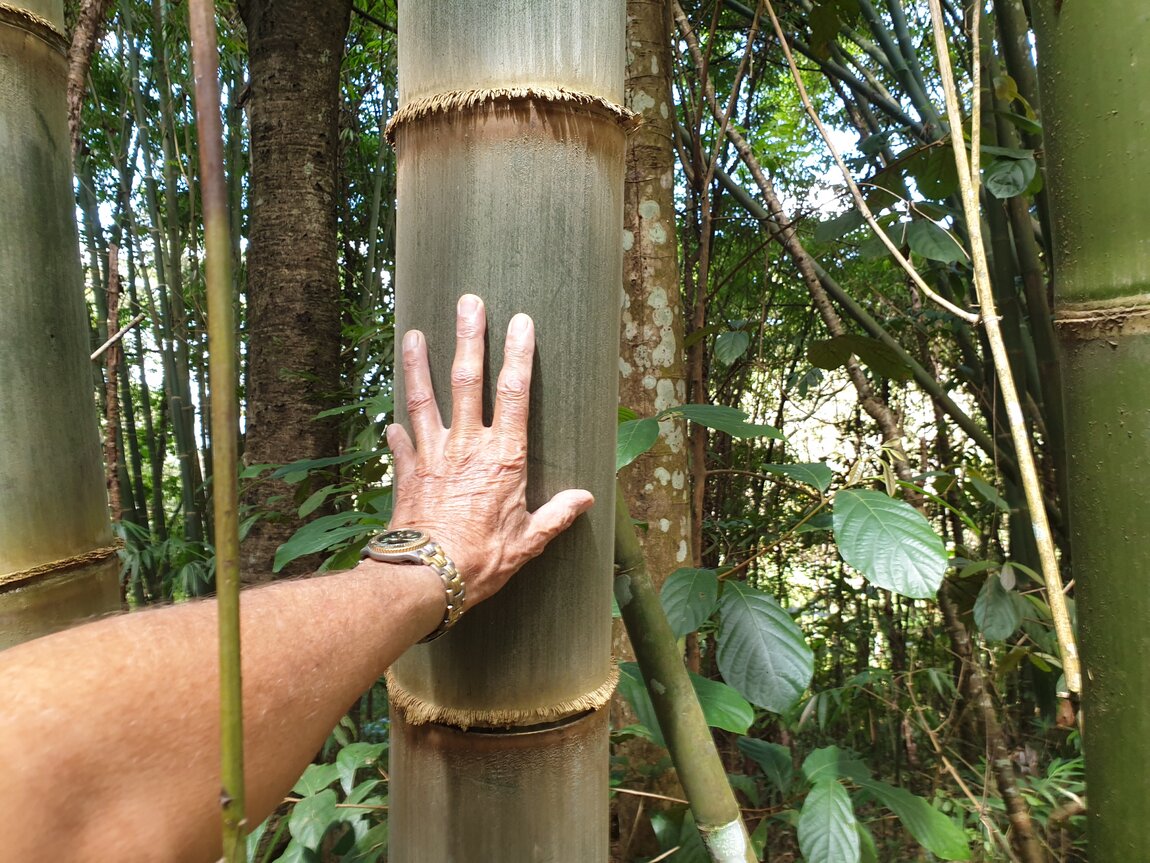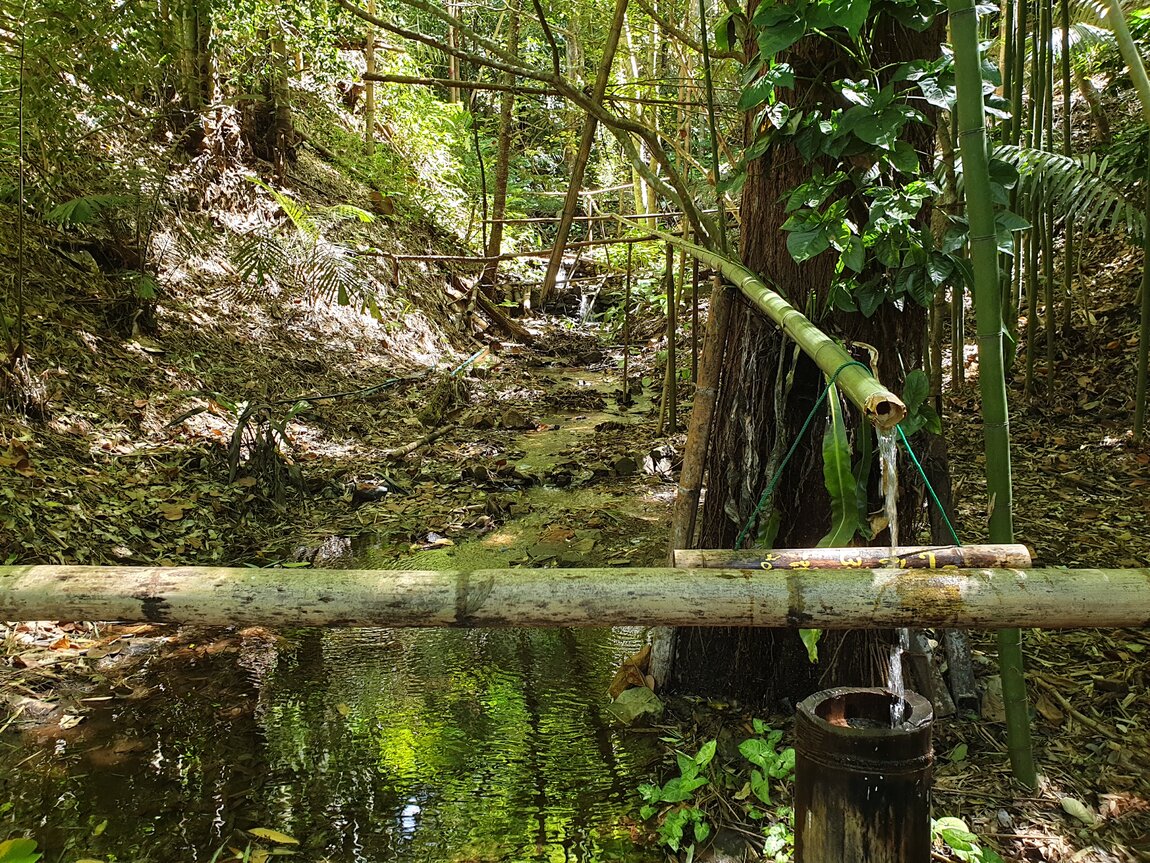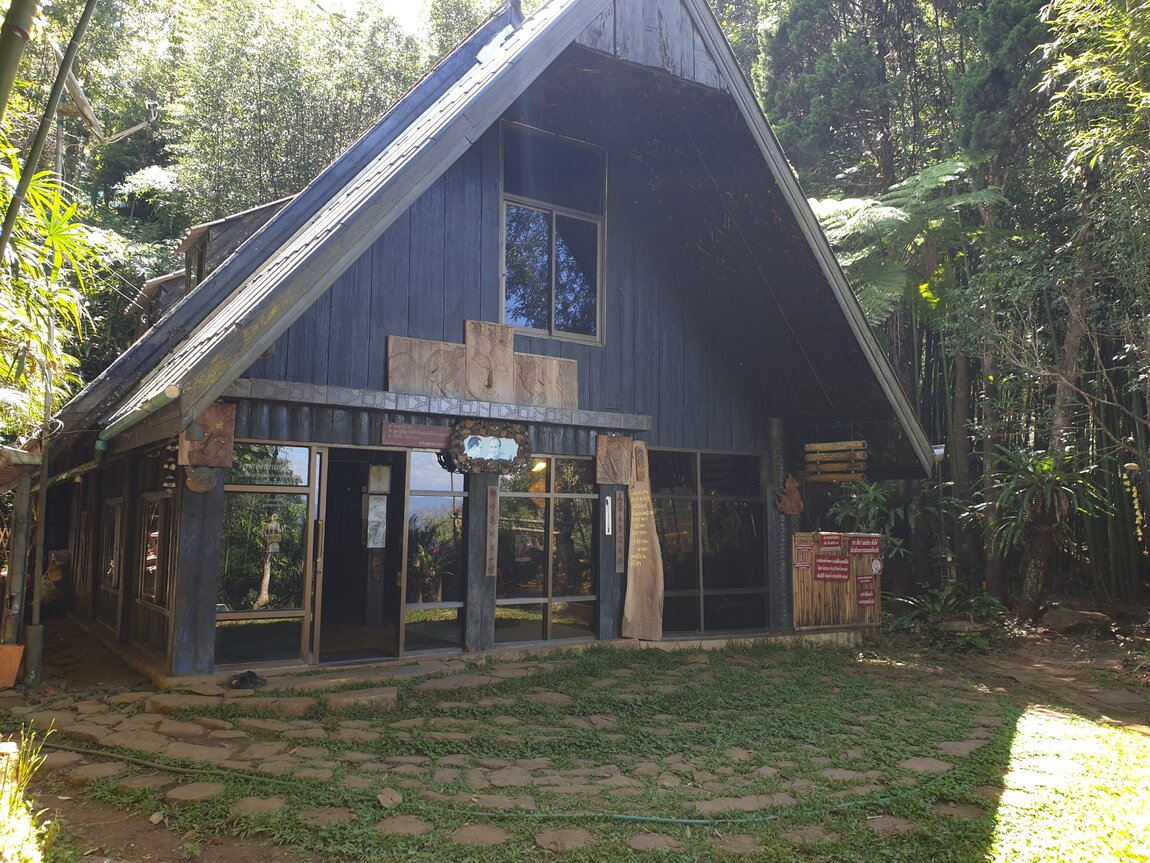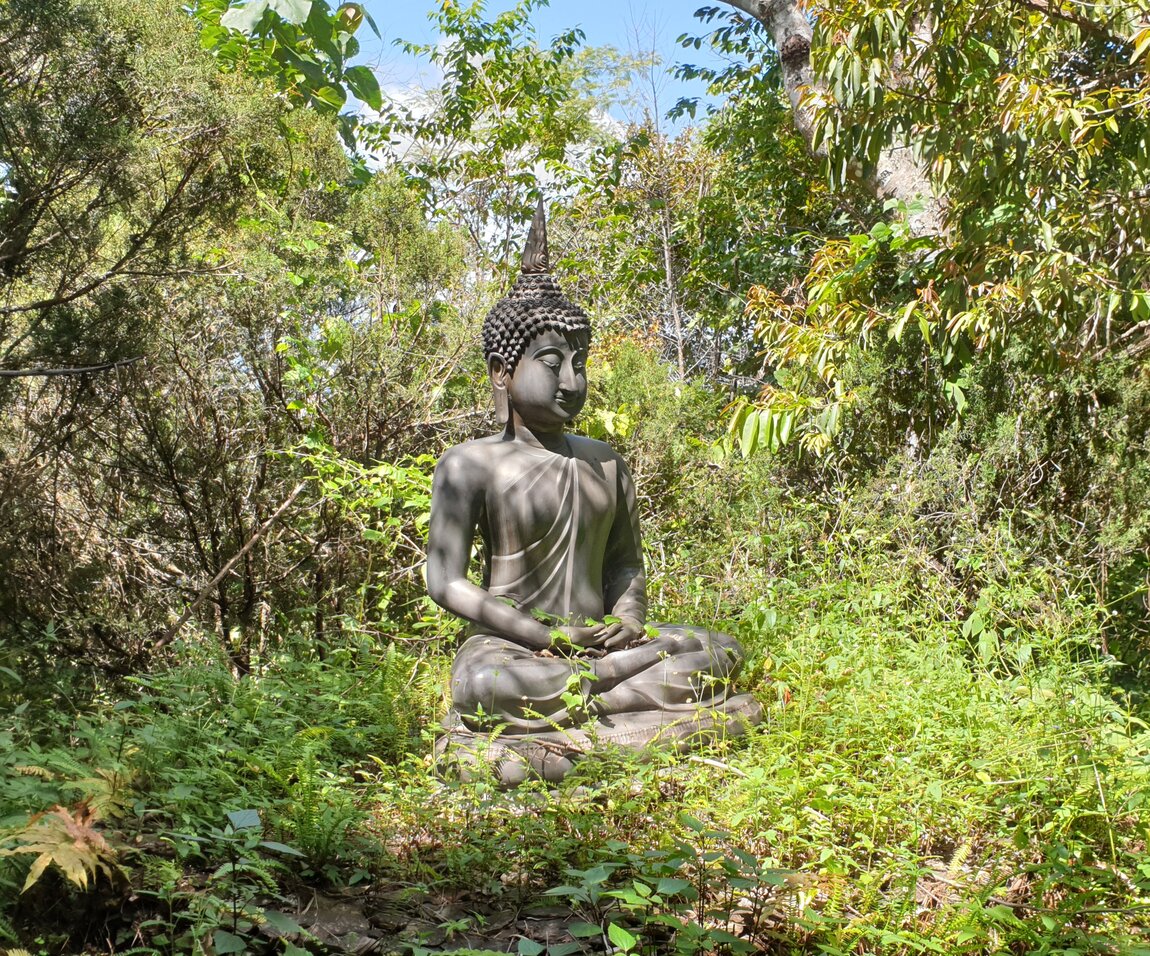 We walked around the overgrown pathways looking for the spring.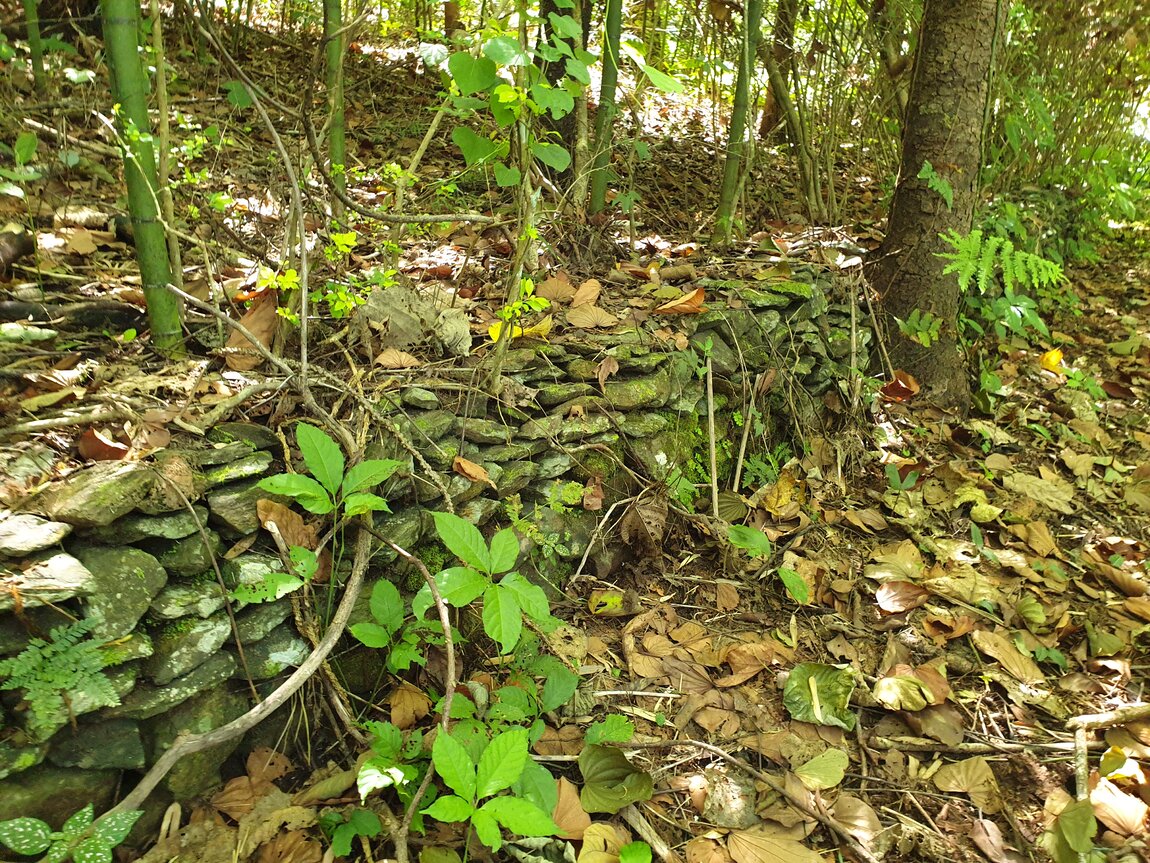 It was around here I had an encounter with a rather large Cobra. He was on the path a couple of metres ahead.
He raised up about a foot, spread his hood, opened his mouth wide... and said..
"this is my mountain, you show some respect...."
Wow... quite a special experience.
After he left, we carried on, somewhat more carefully.
A little later, we came across this..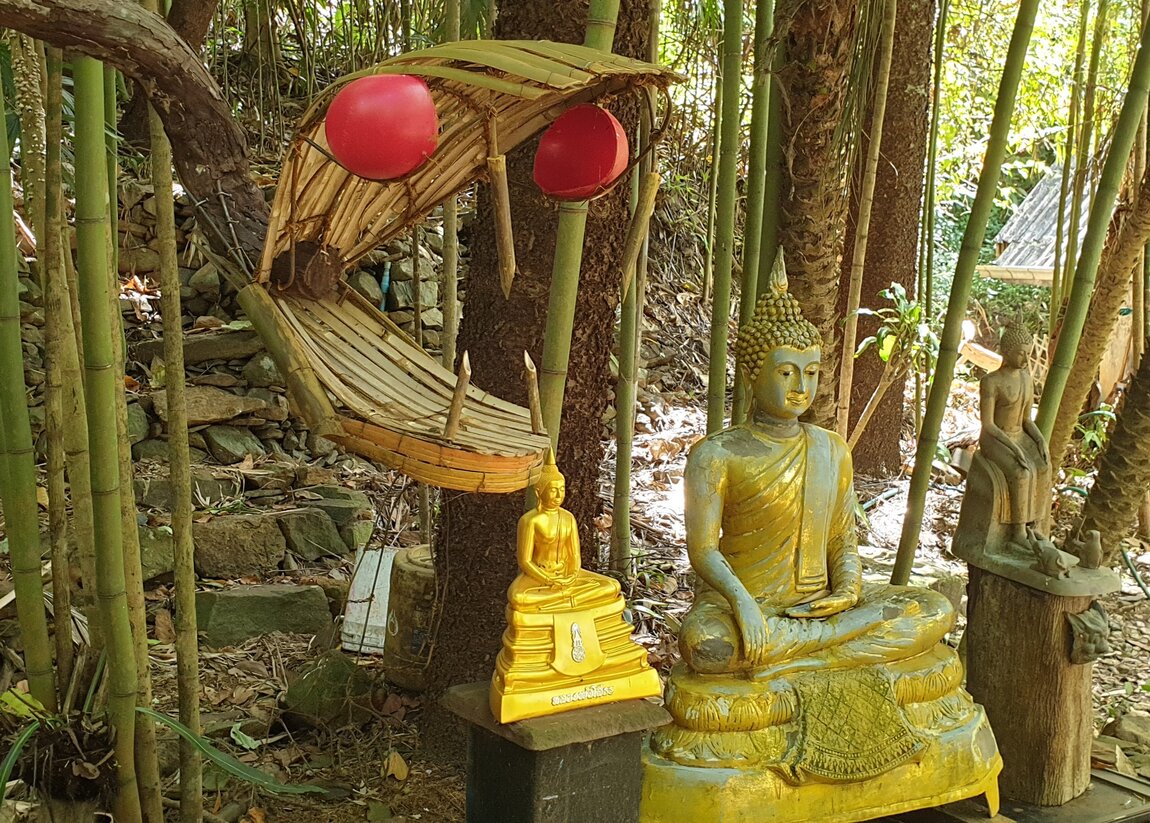 Ah... there are clearly many cobras on this mountain. Now I get it... why there are cobras on every temple staircase... amazing creatures.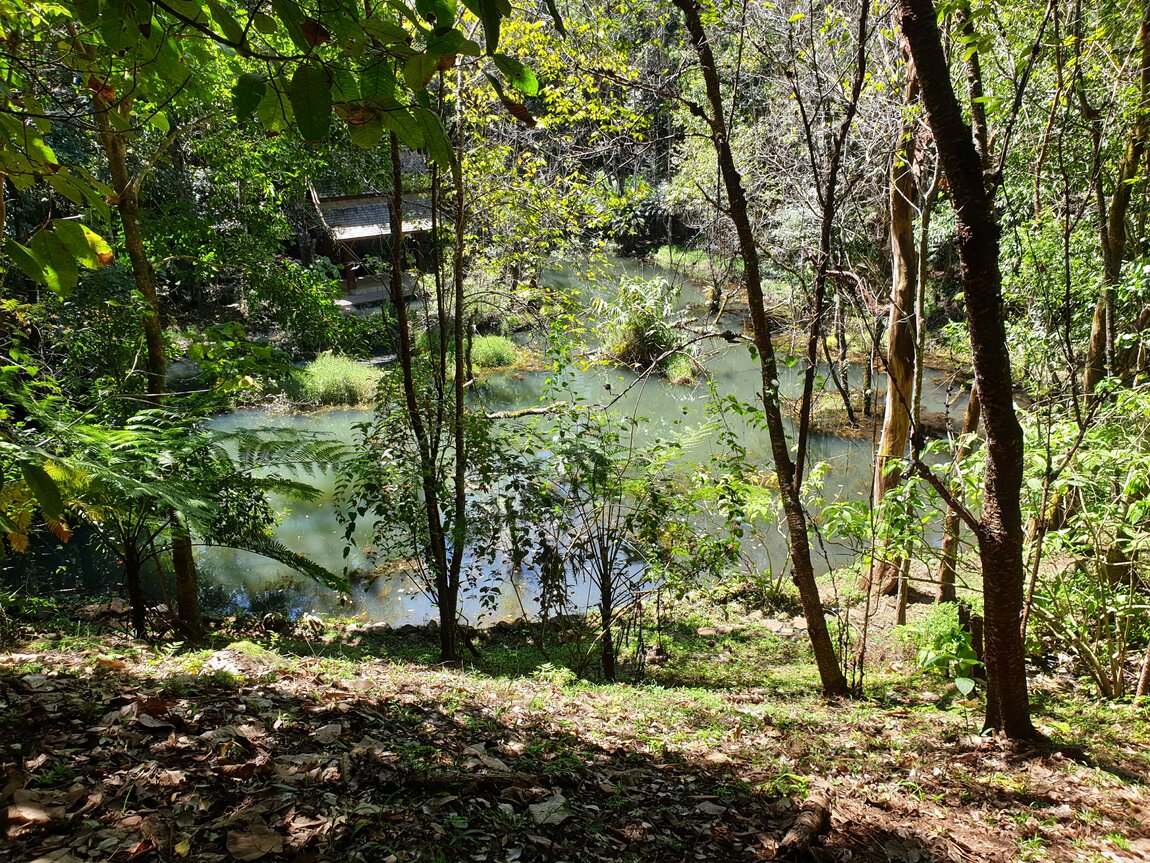 Drinking water.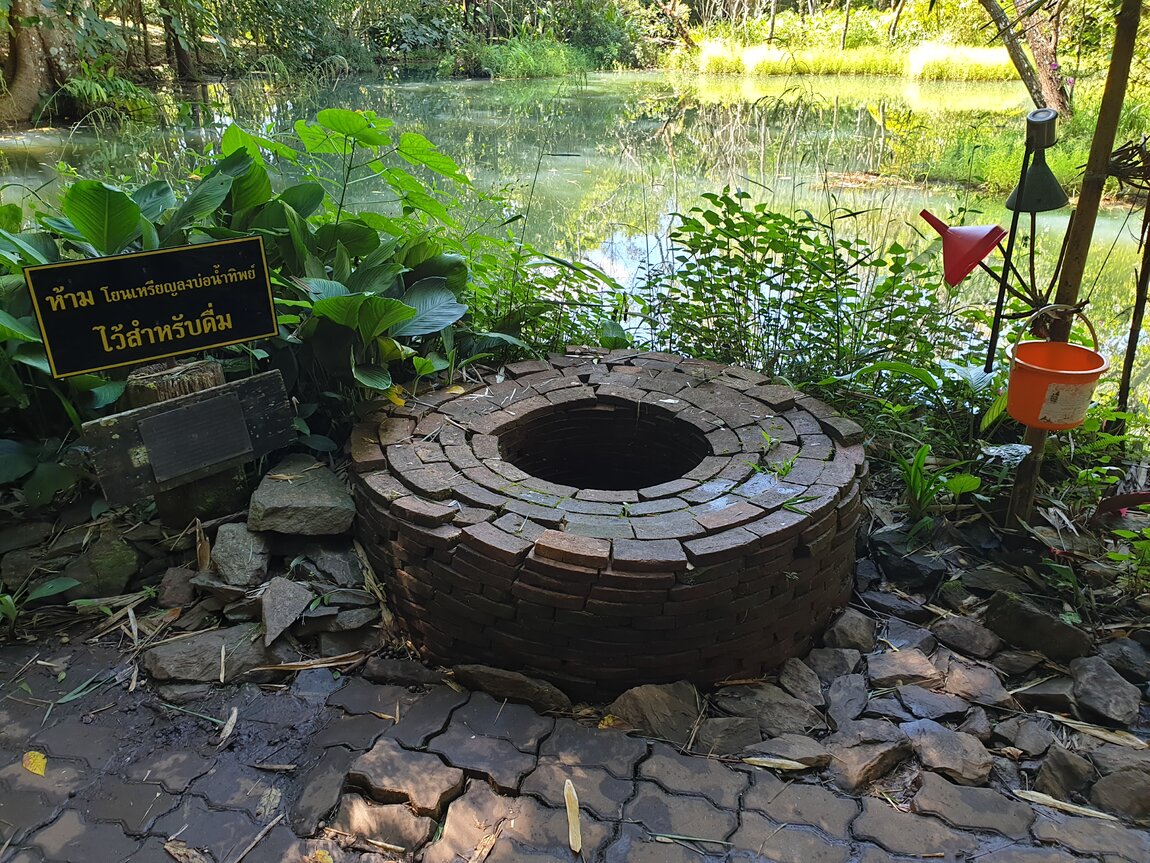 Silk dresses with silver belts, placed for the spirits.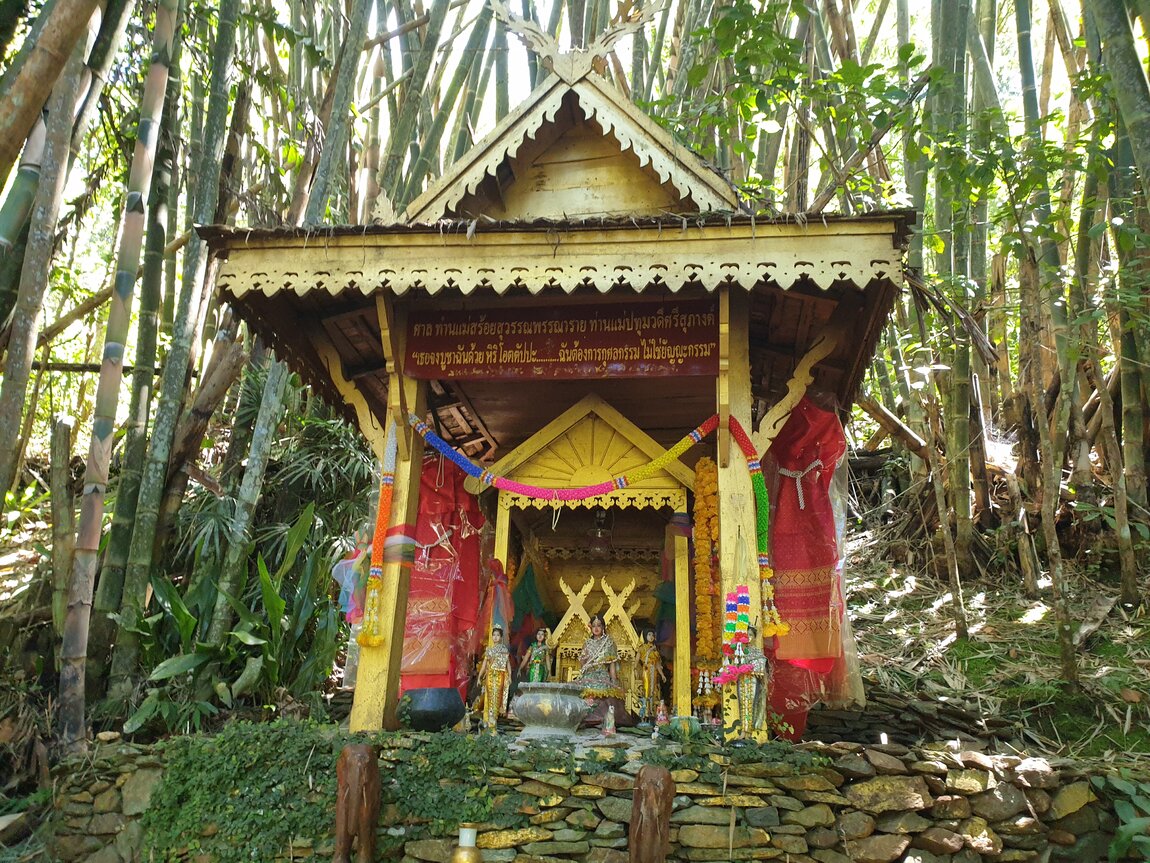 There were many coy carp in the large natural pool.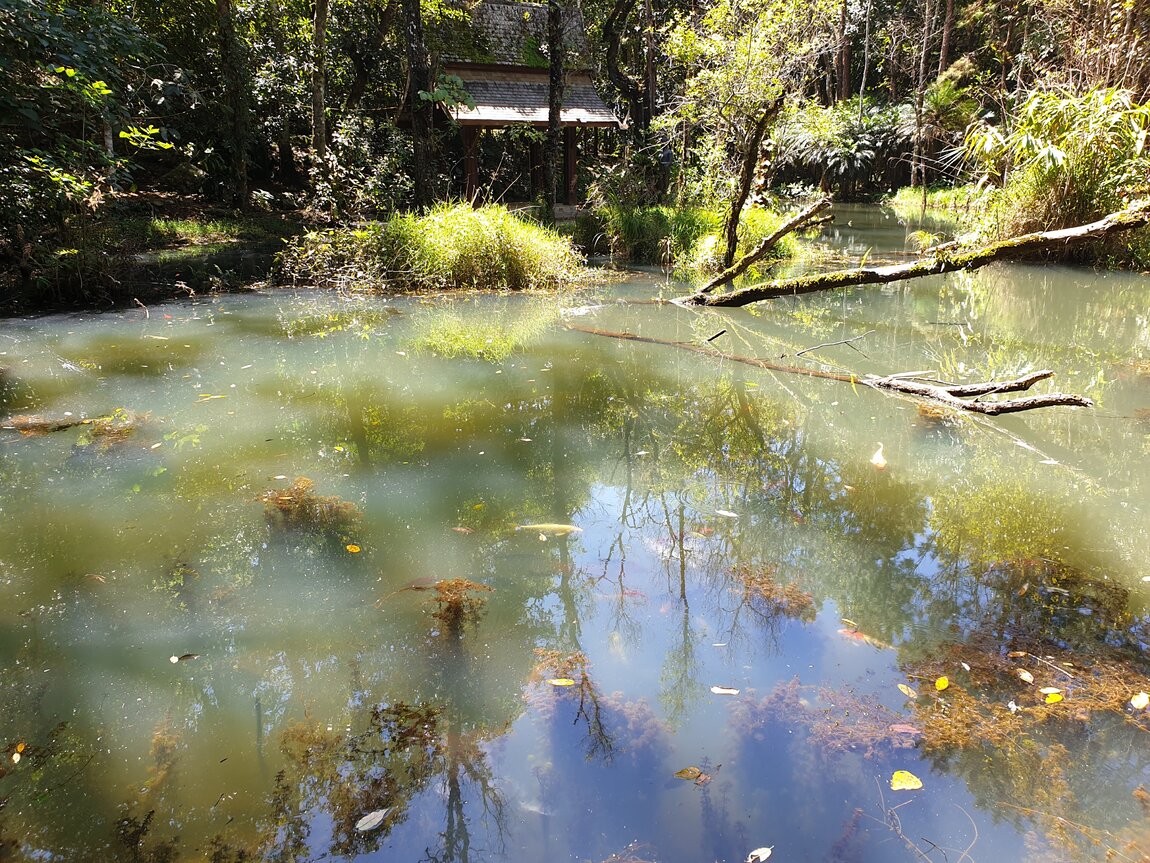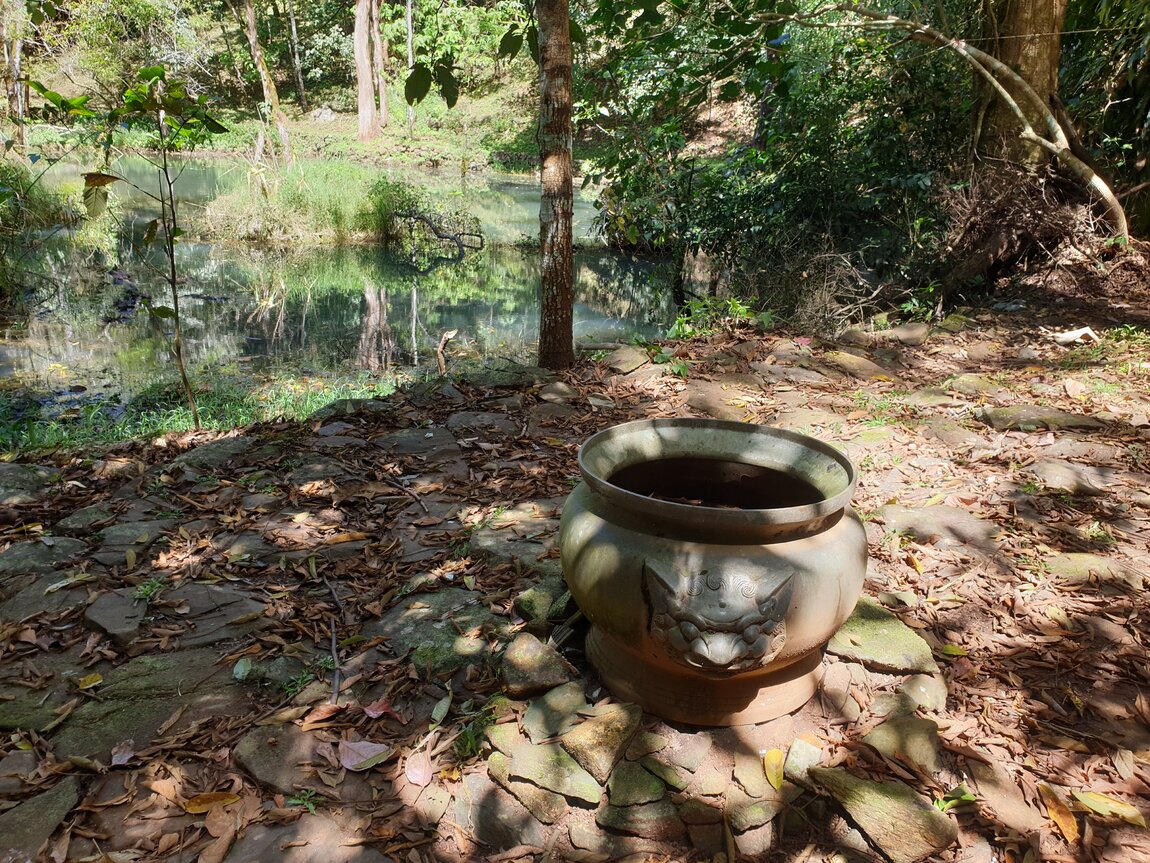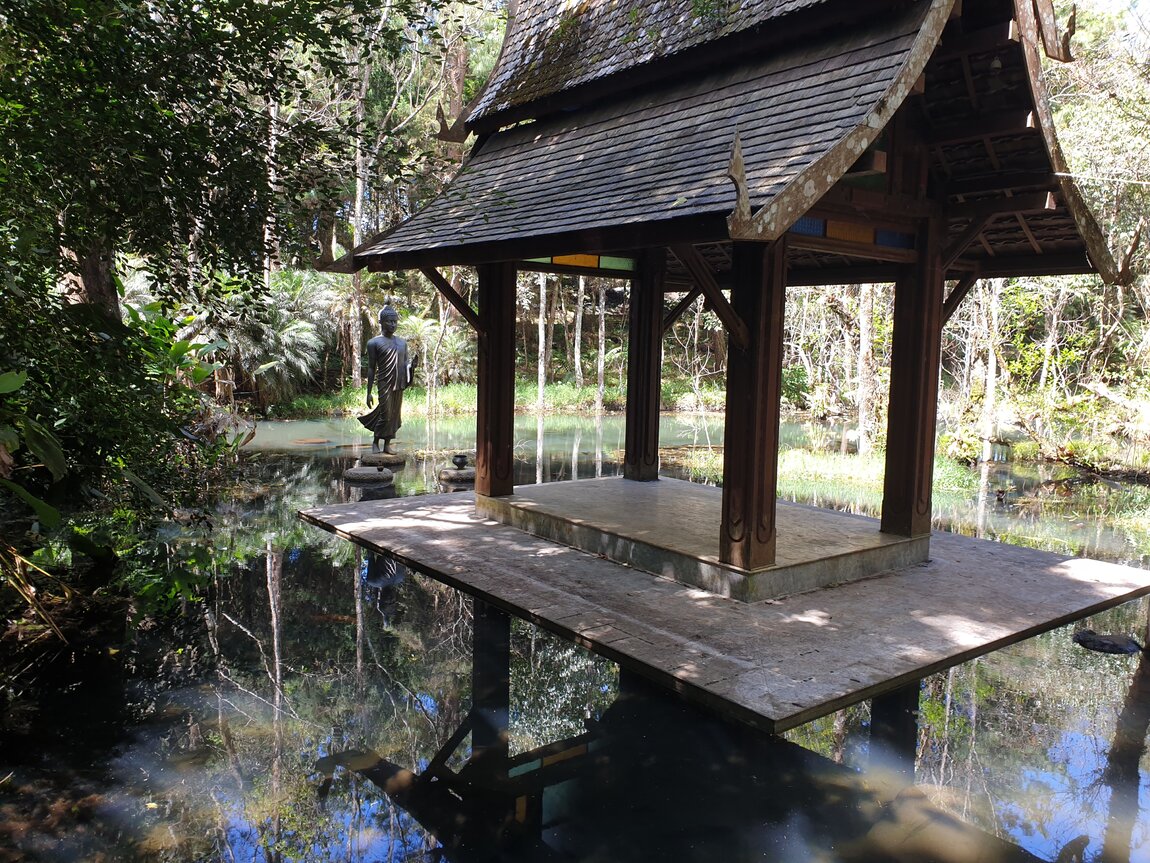 Life size brass images.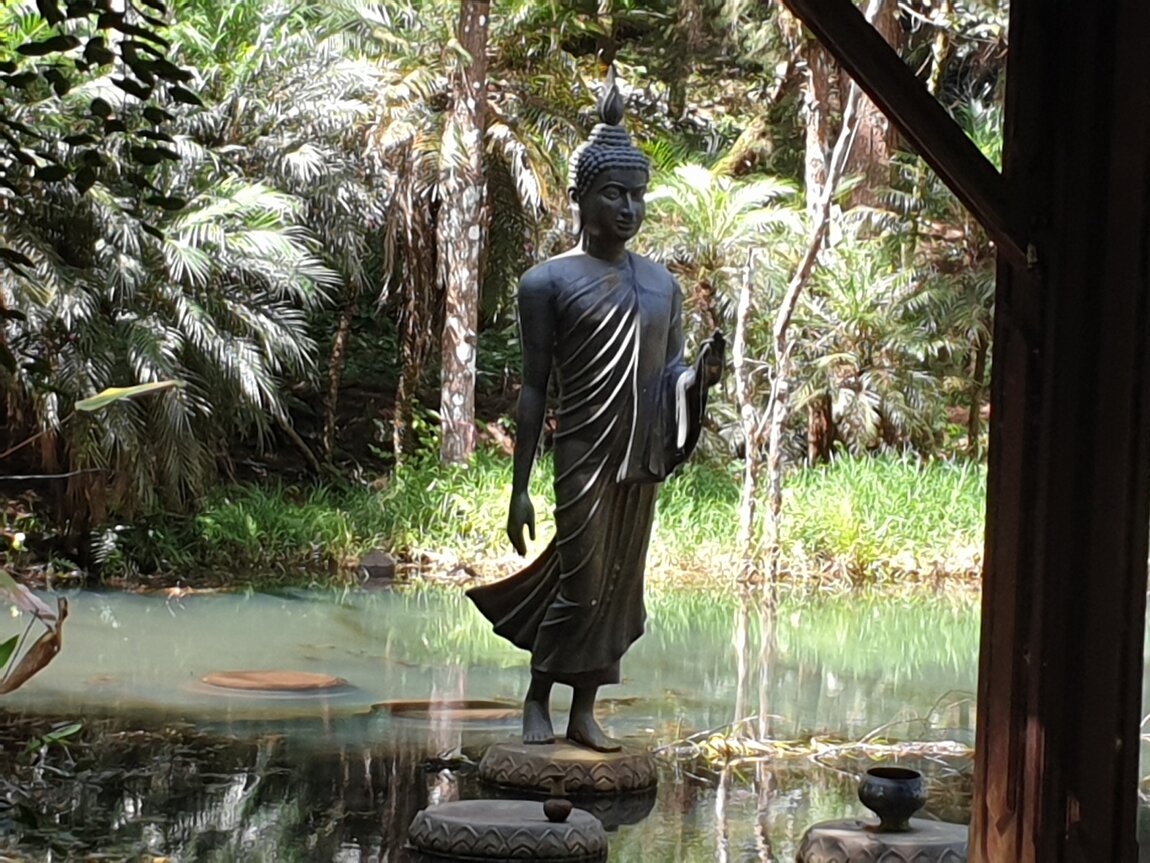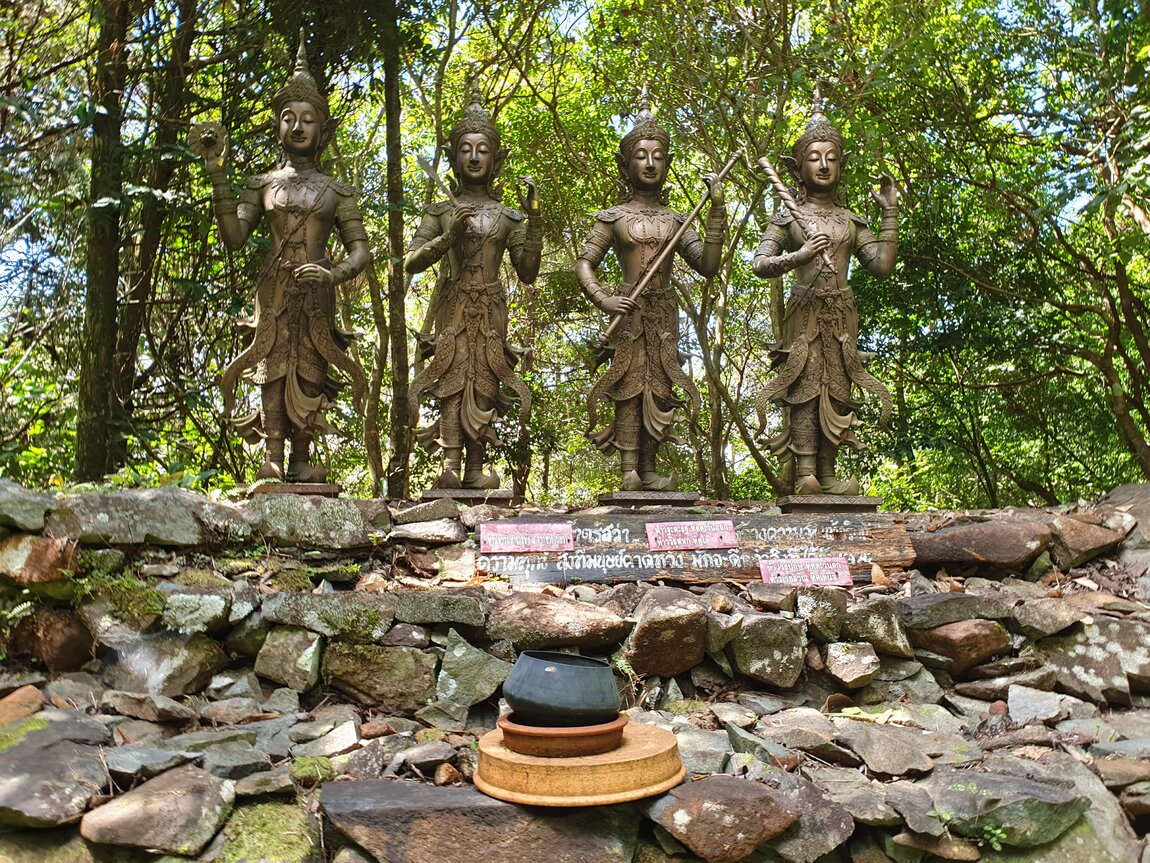 Overgrown pathways and signs. Quite an amazing place.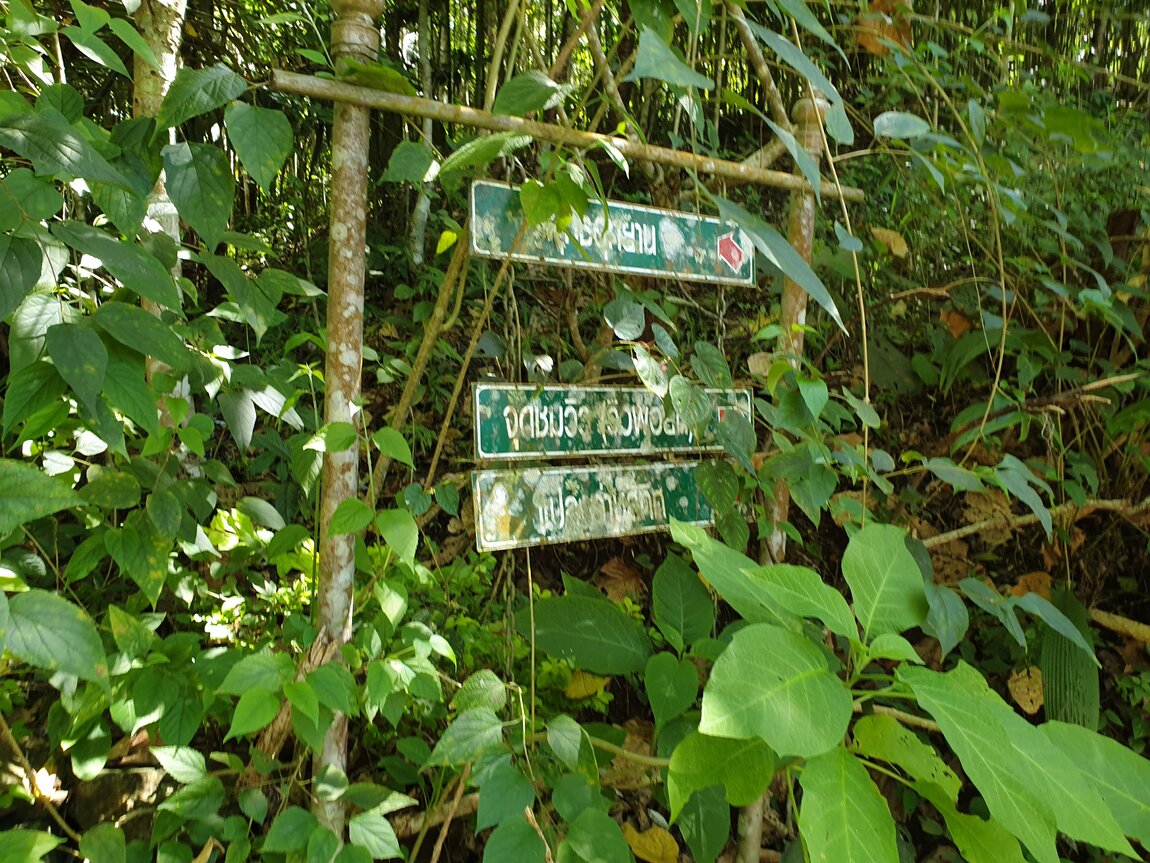 We then rode on to the end of the road and found a farm.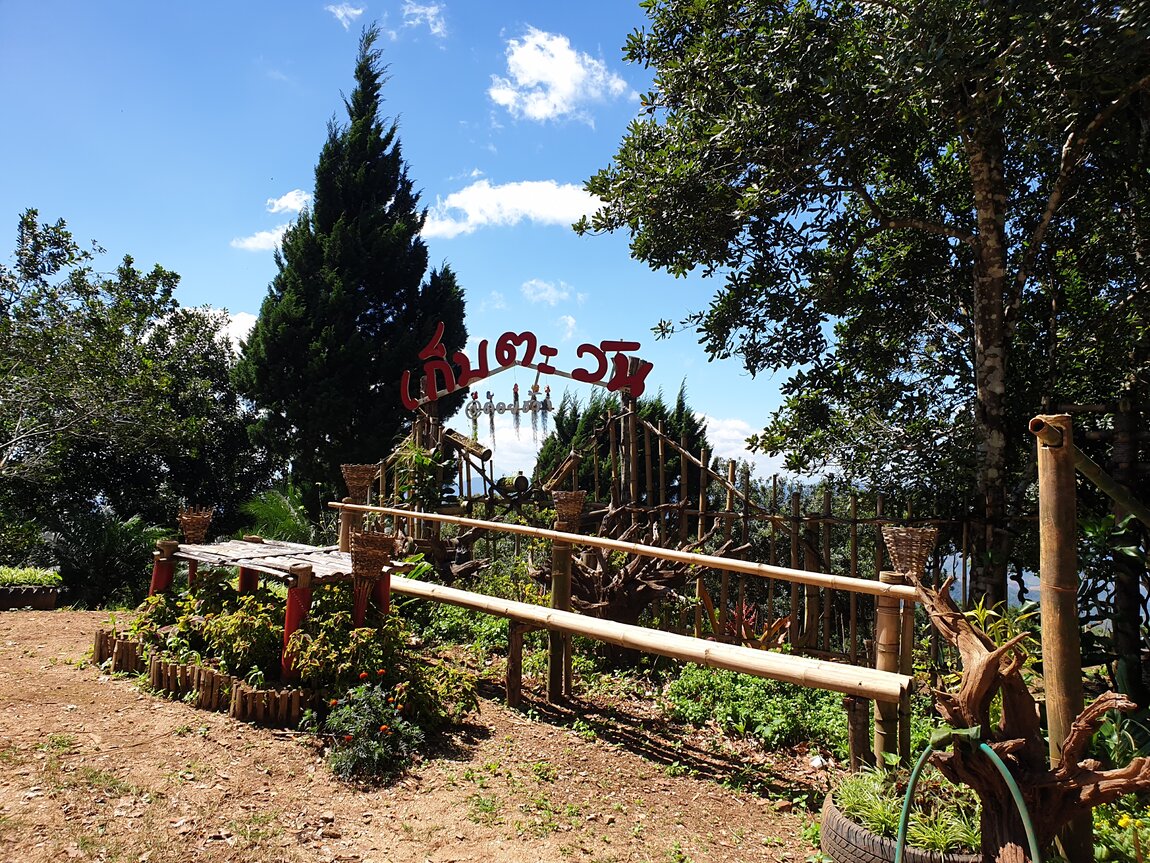 Two Akha ladies doing embroidery.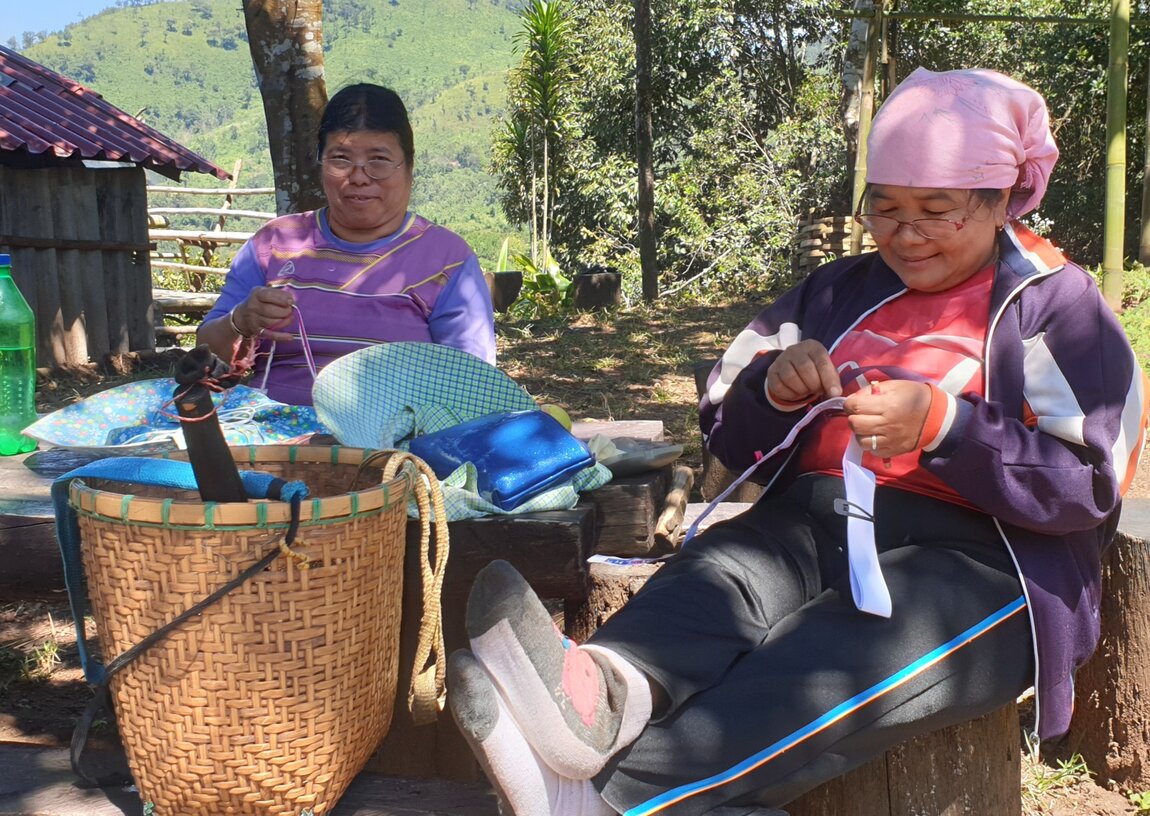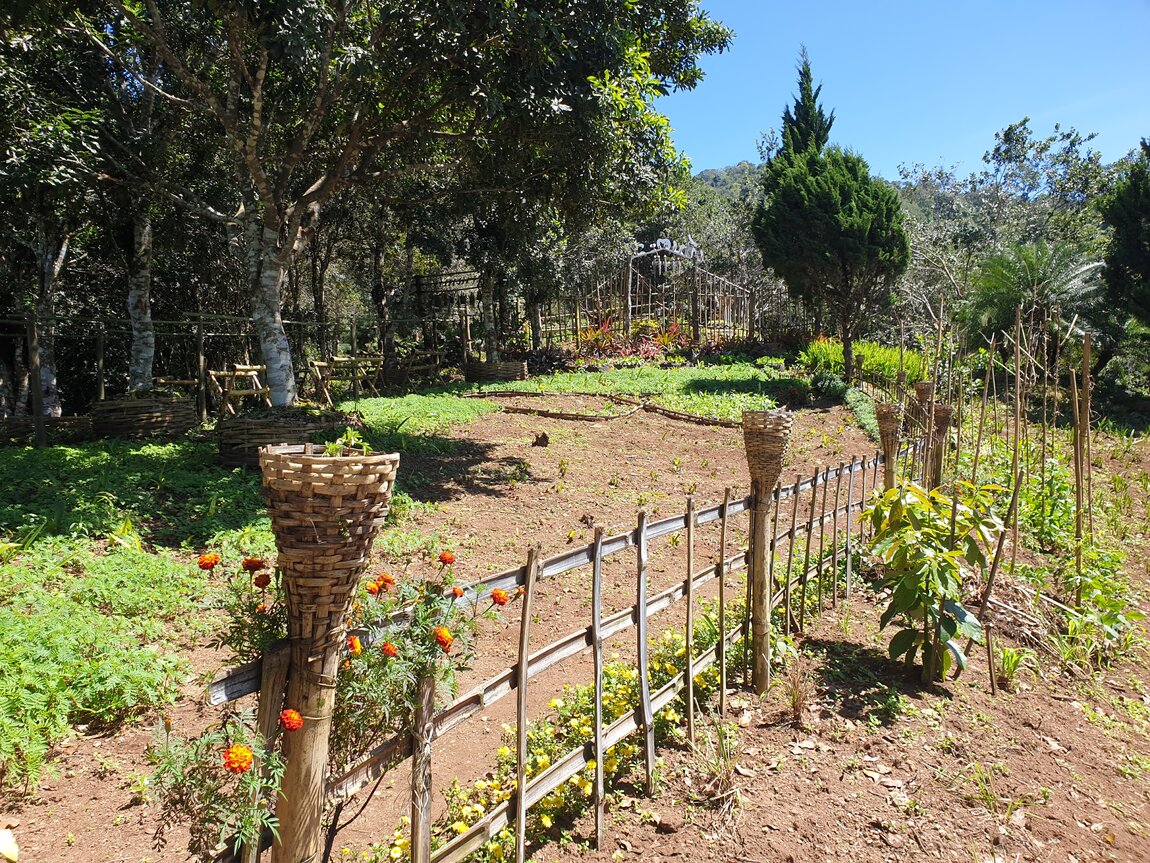 Strawberries and macadamia trees.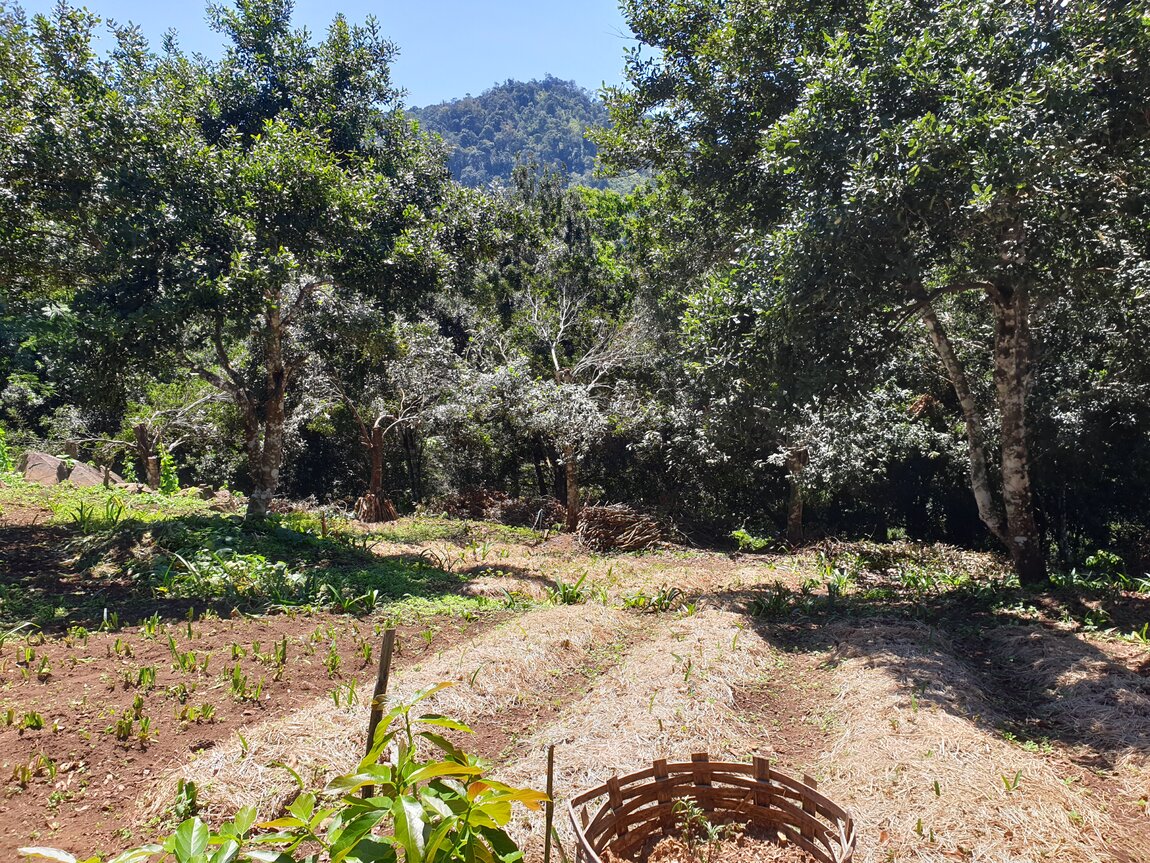 Pink guava and macadamia nut shell.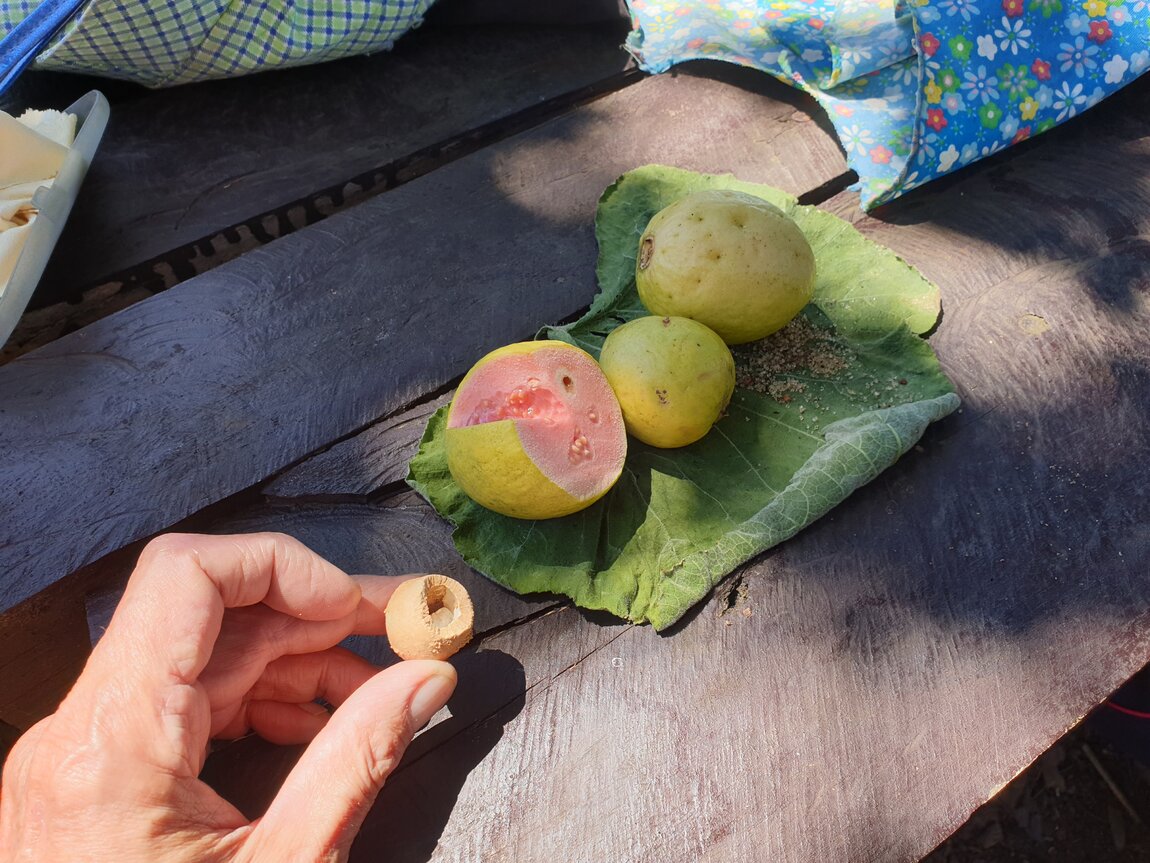 At the very end of this road is another viewpoint.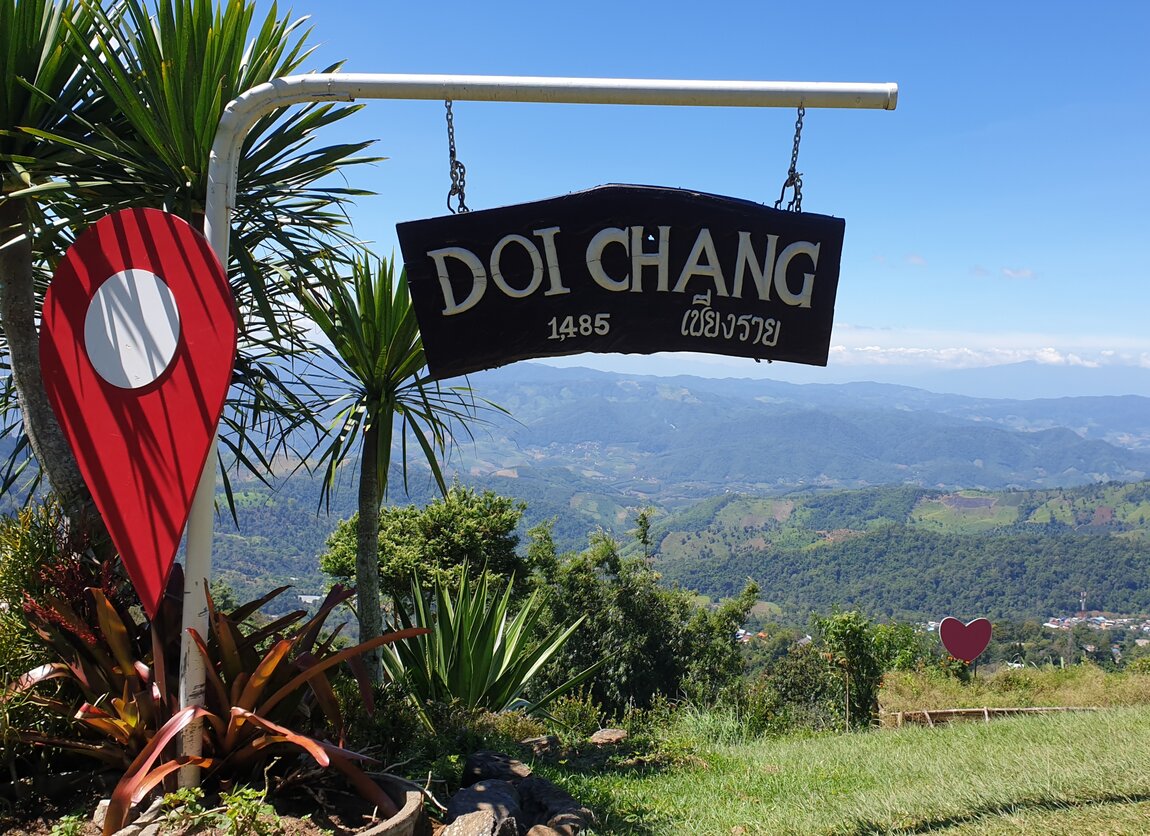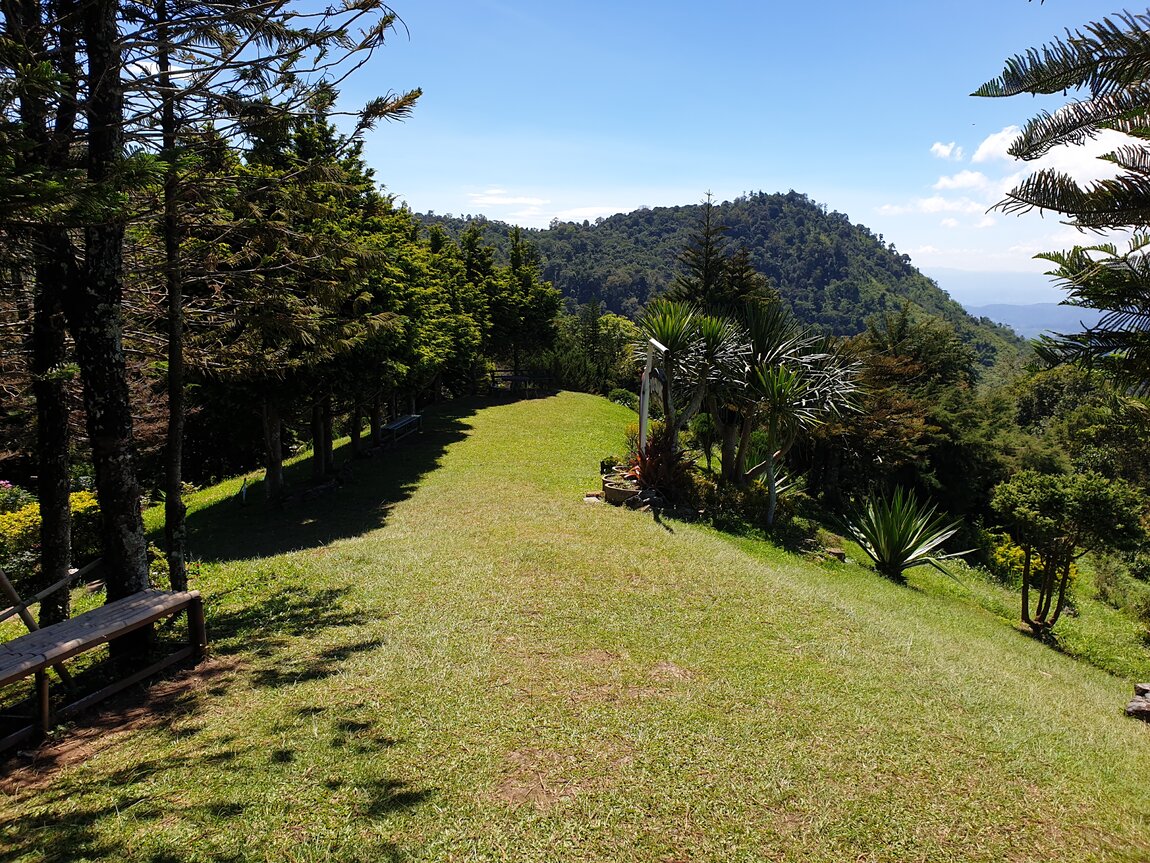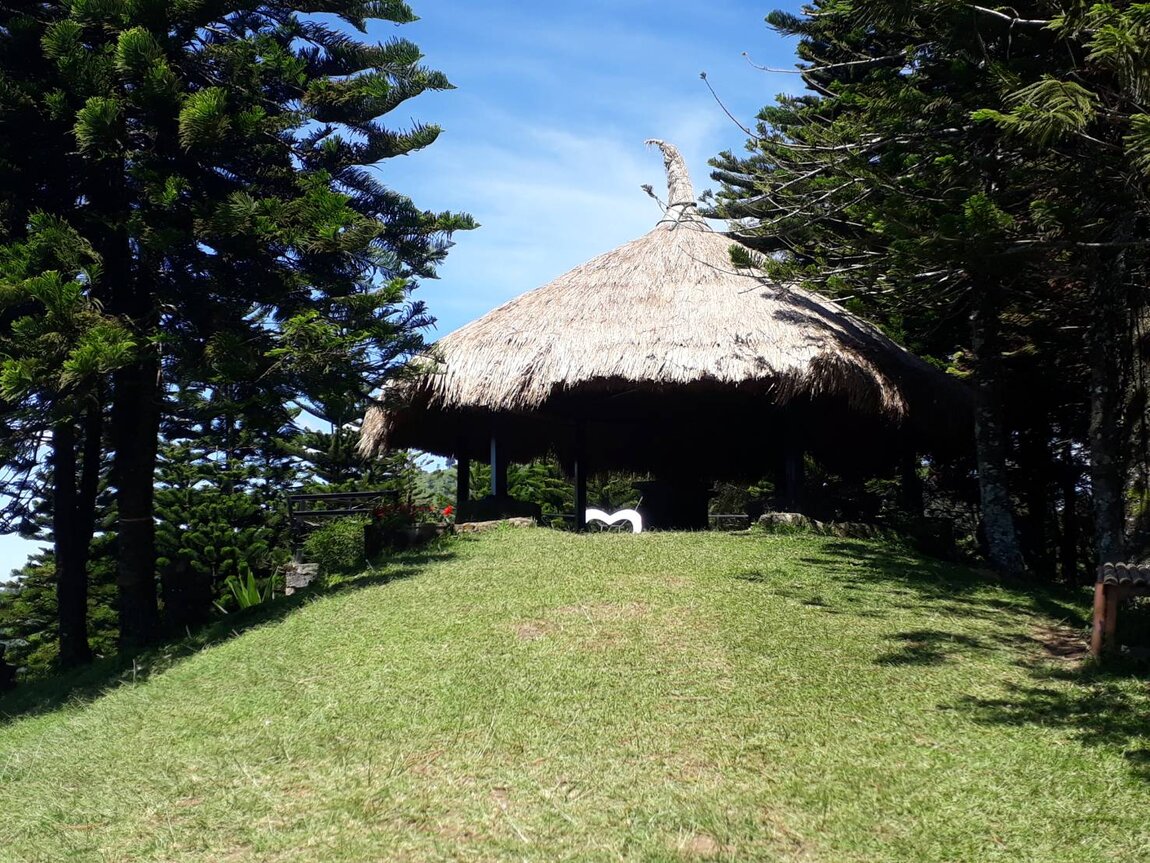 Looking west this time, across Doi Chang village.
The distant mountain ridge forms the border, with Chiang Mai province on the other side.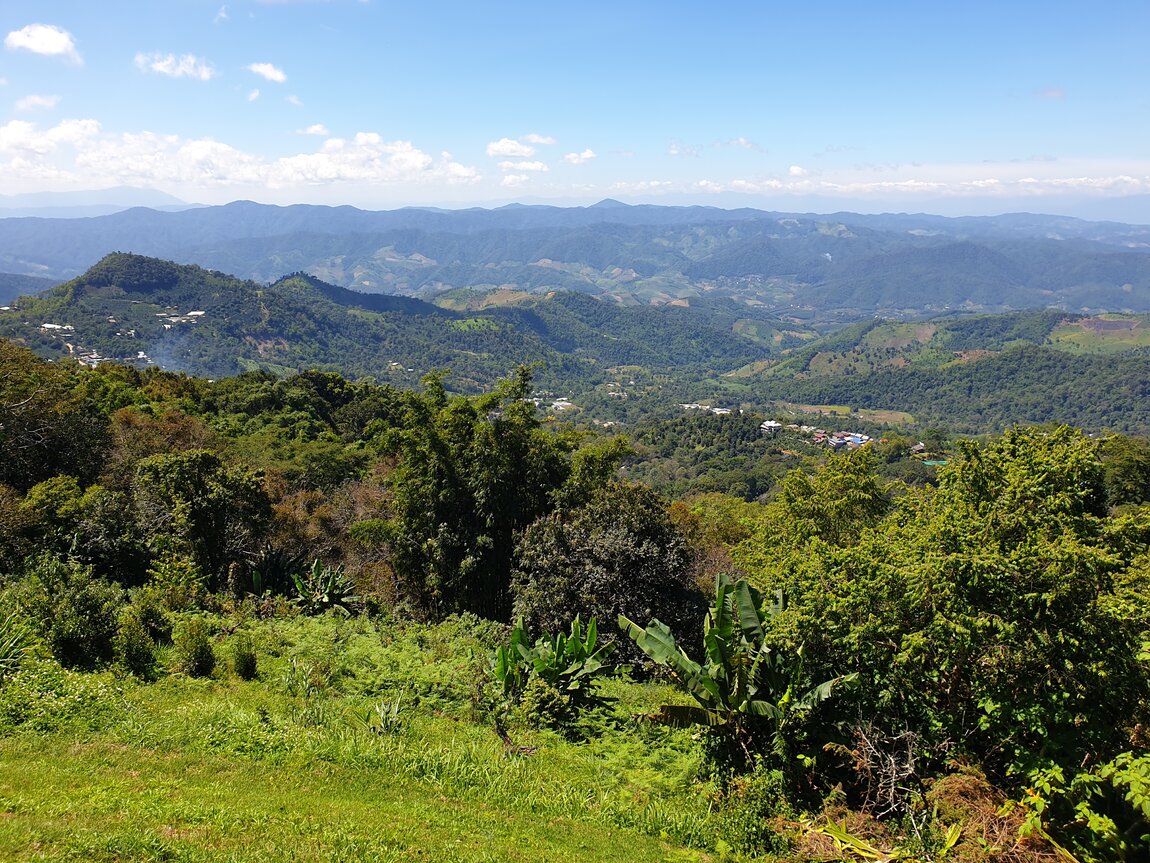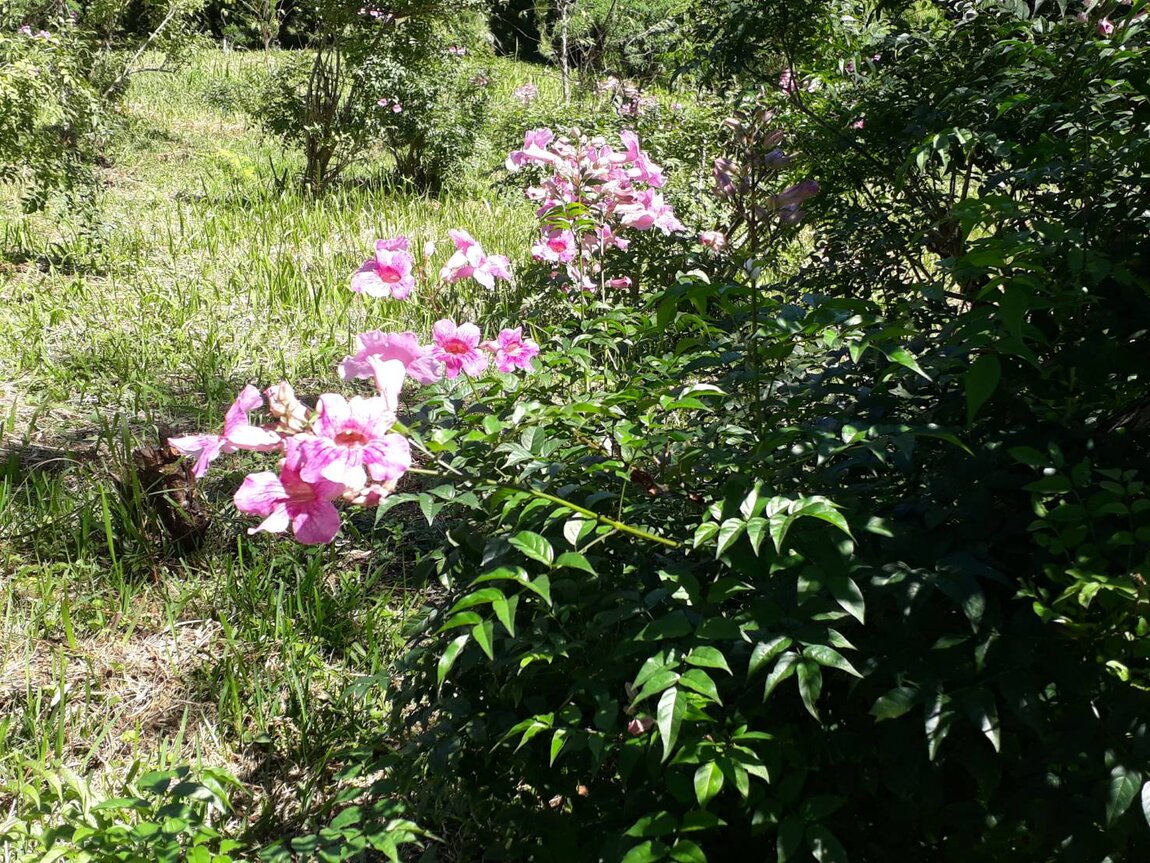 We then headed down into the village to Jadae House coffee shop. One of the many new places there.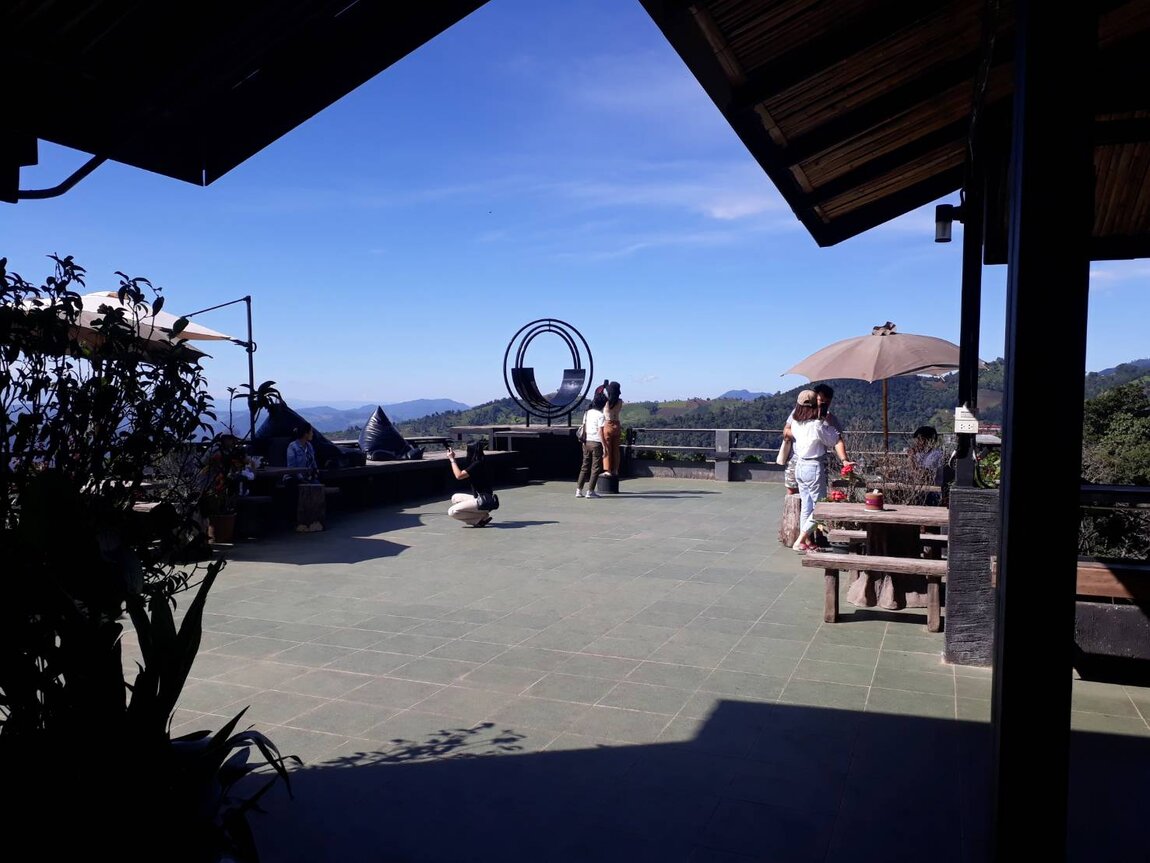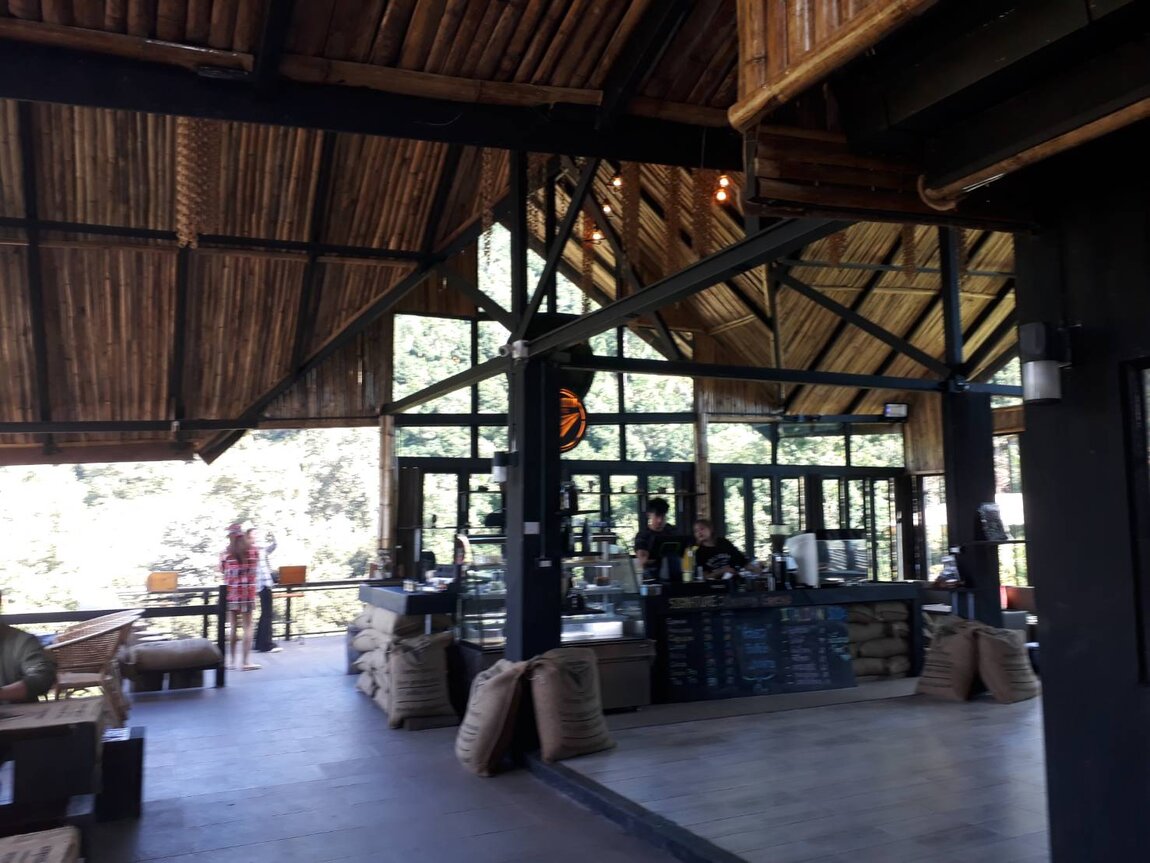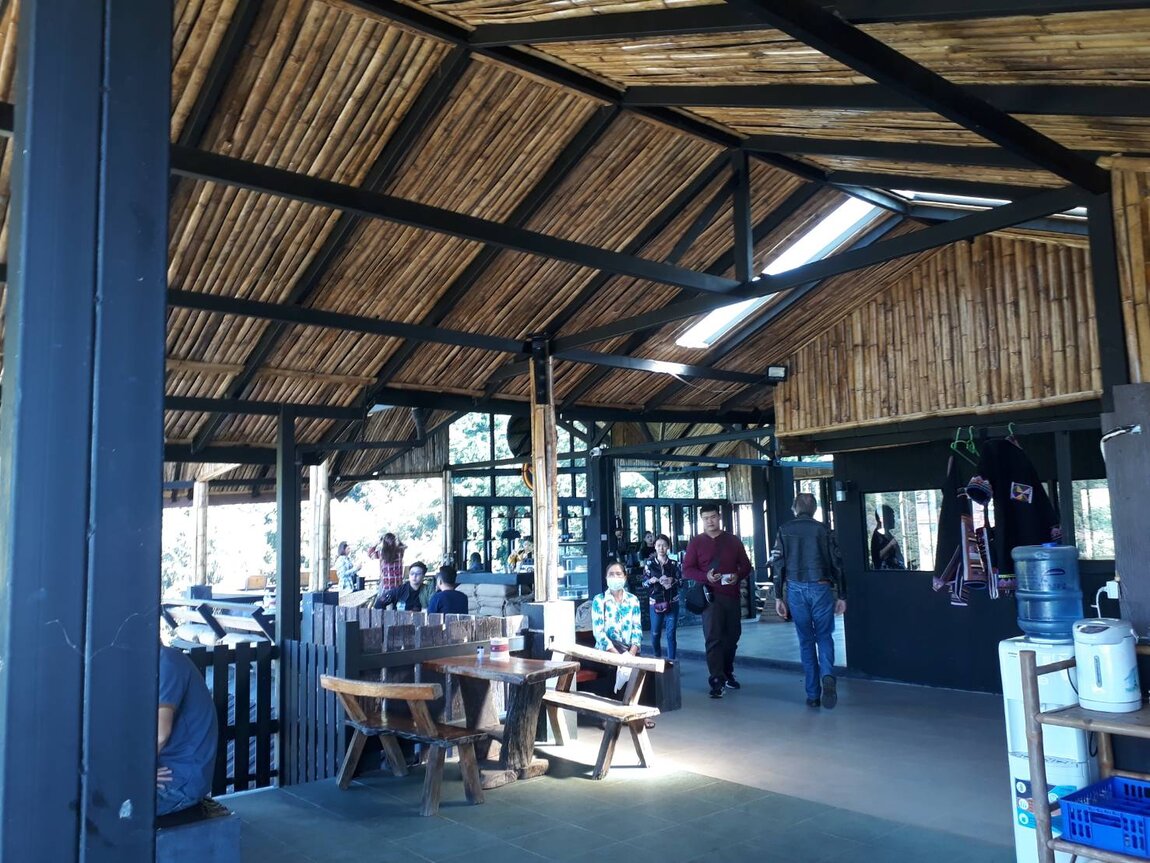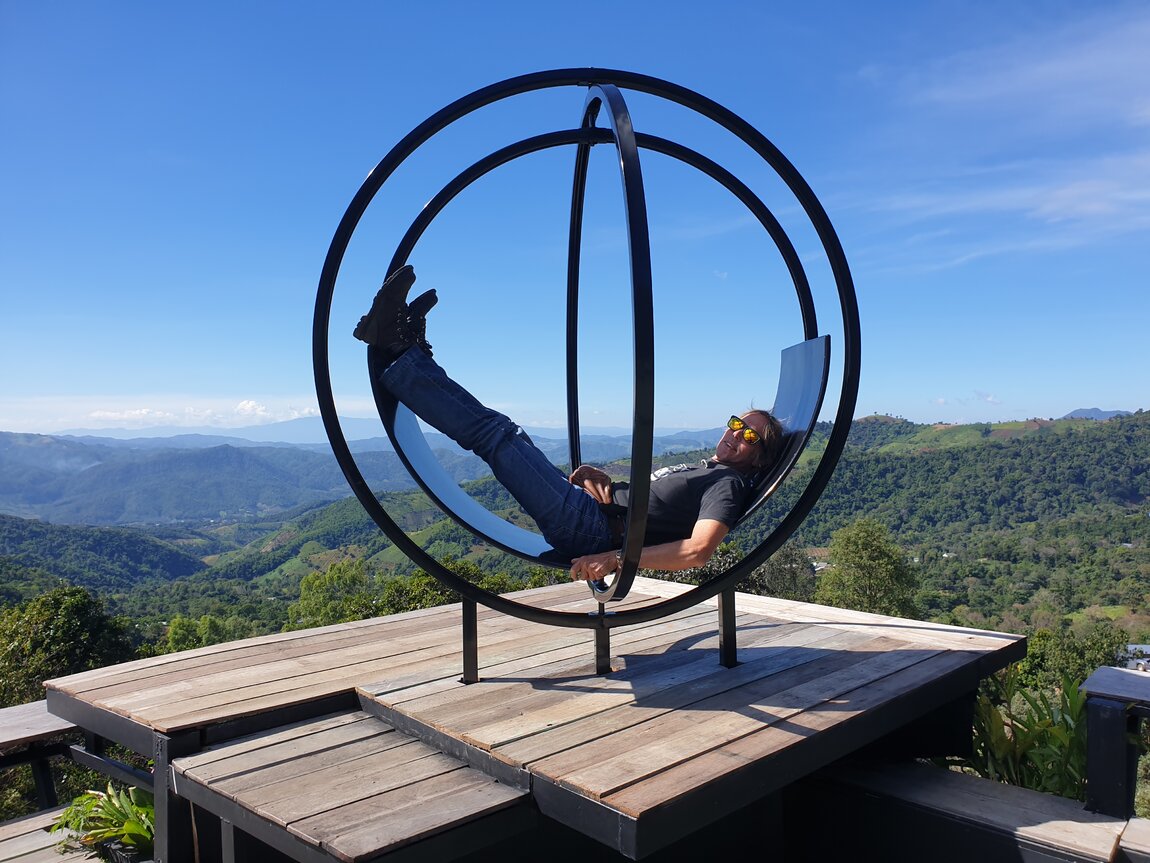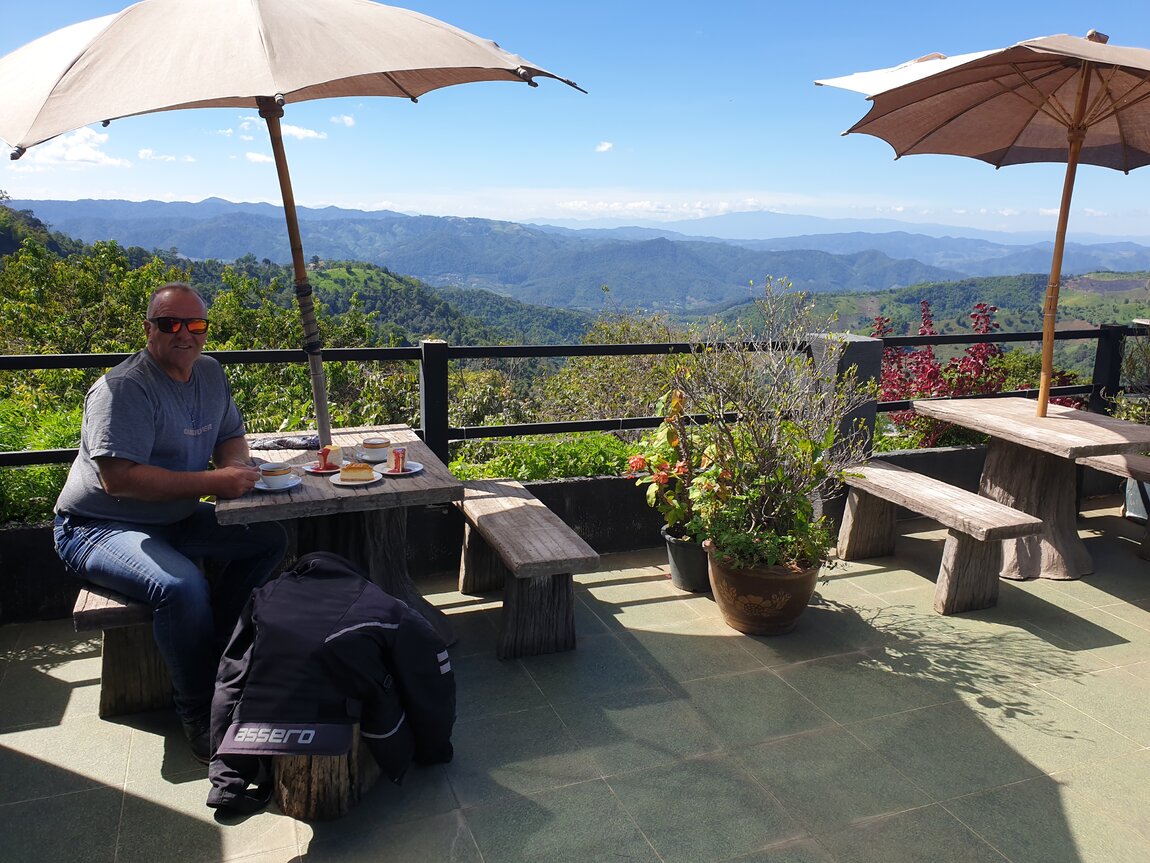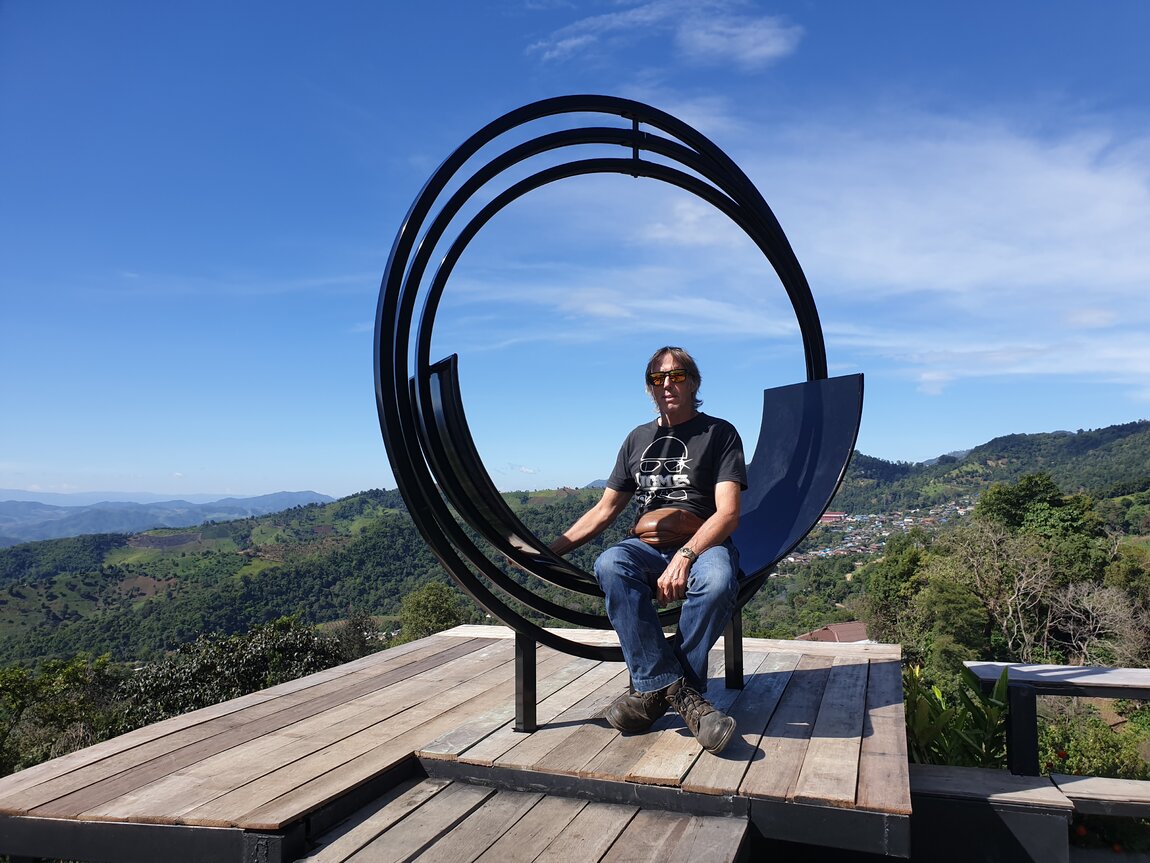 After riding north on the super Doi Wawi road, we ended up at LaoLee resort, surrounded by tea gardens.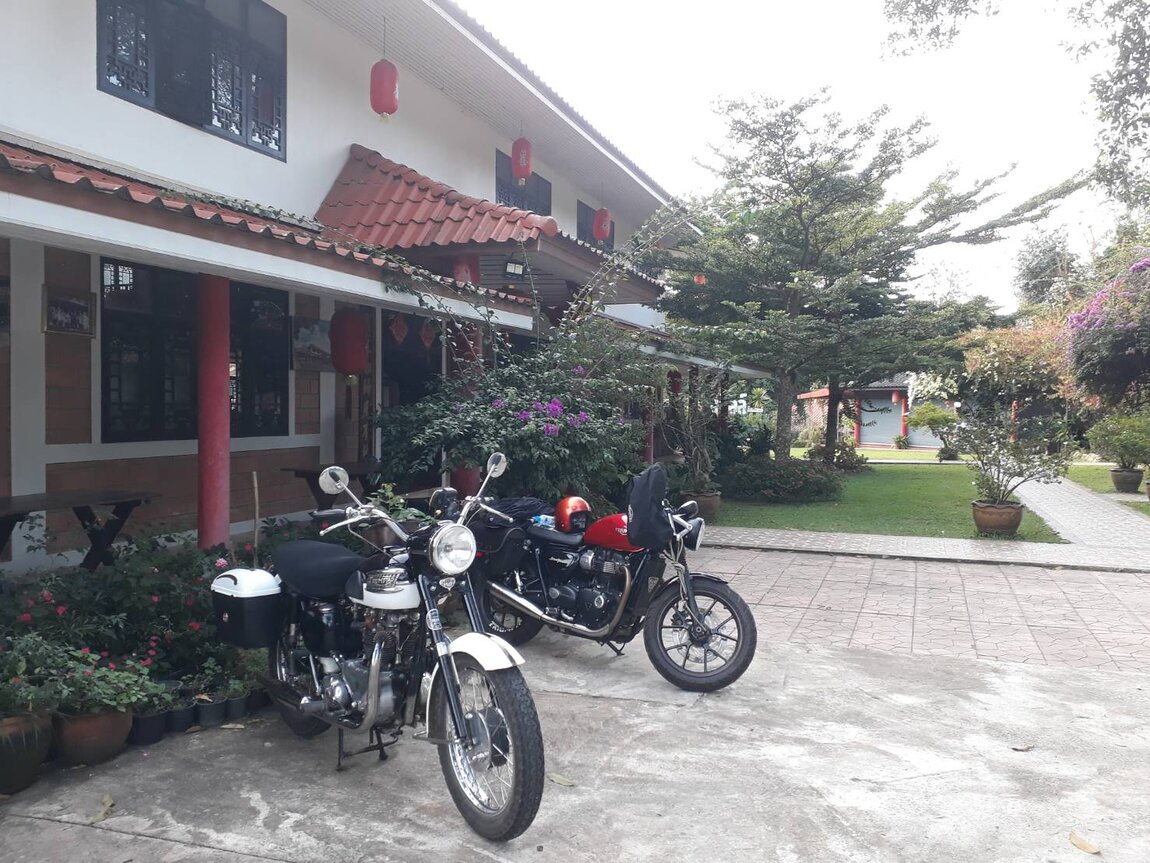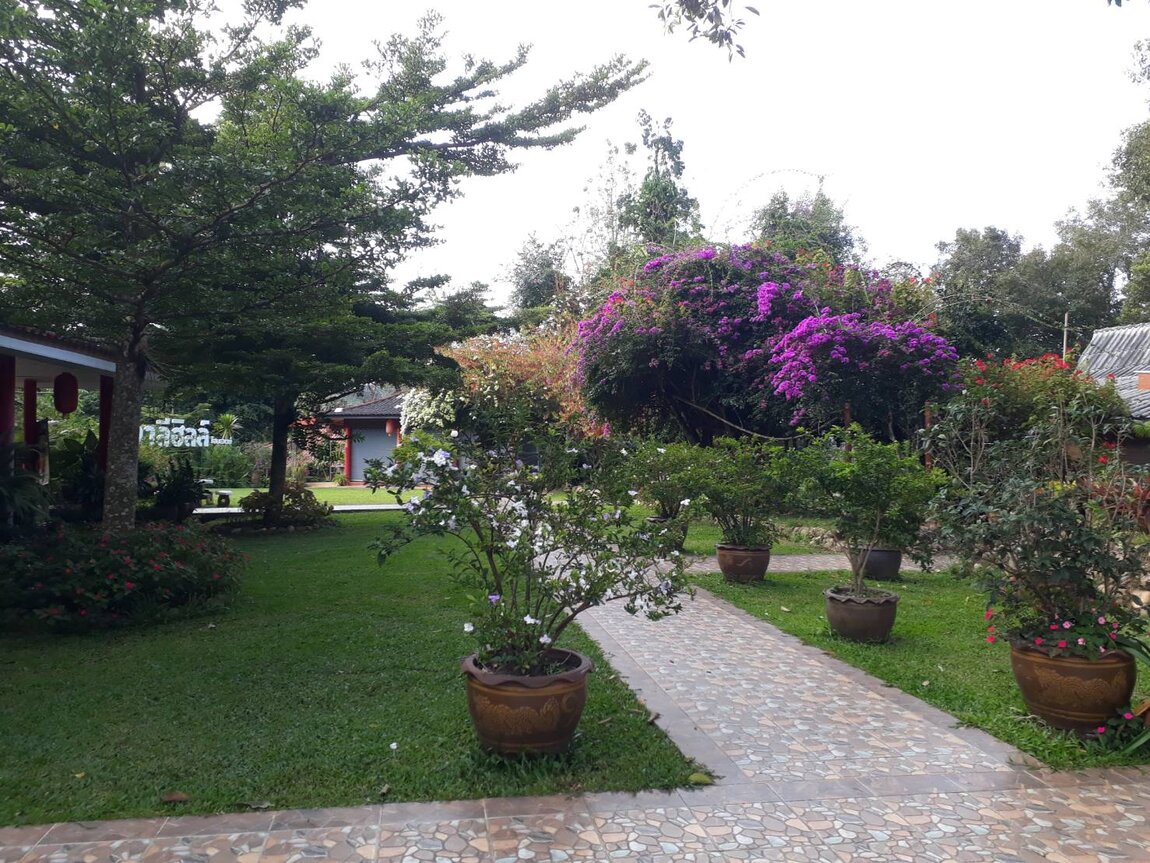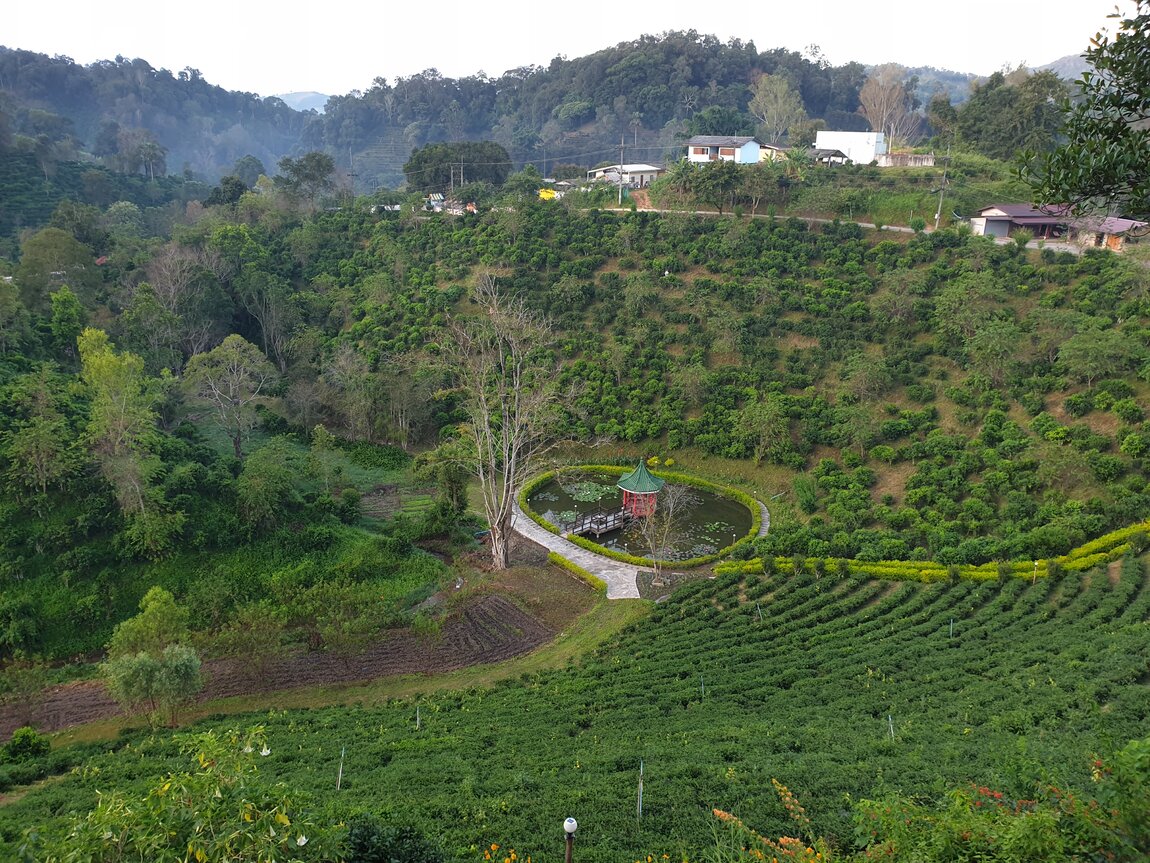 Next morning, in cool weather we continued north.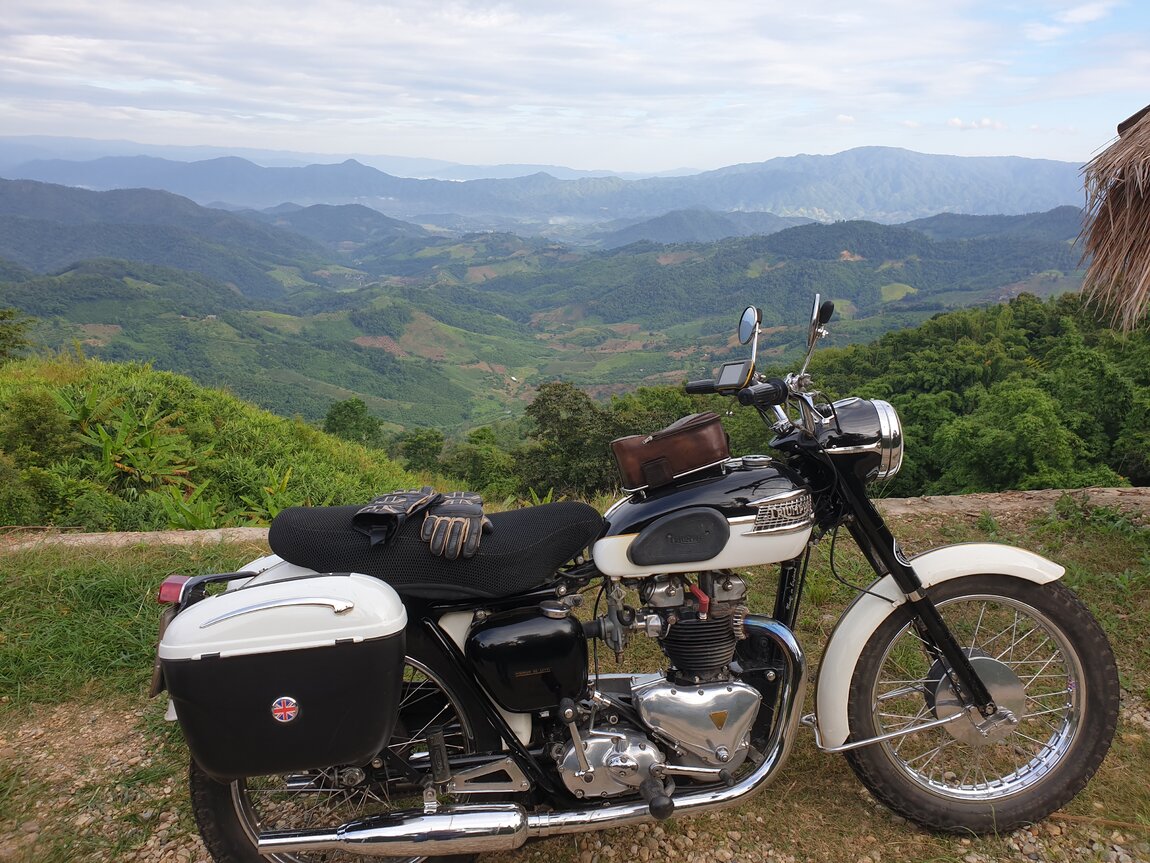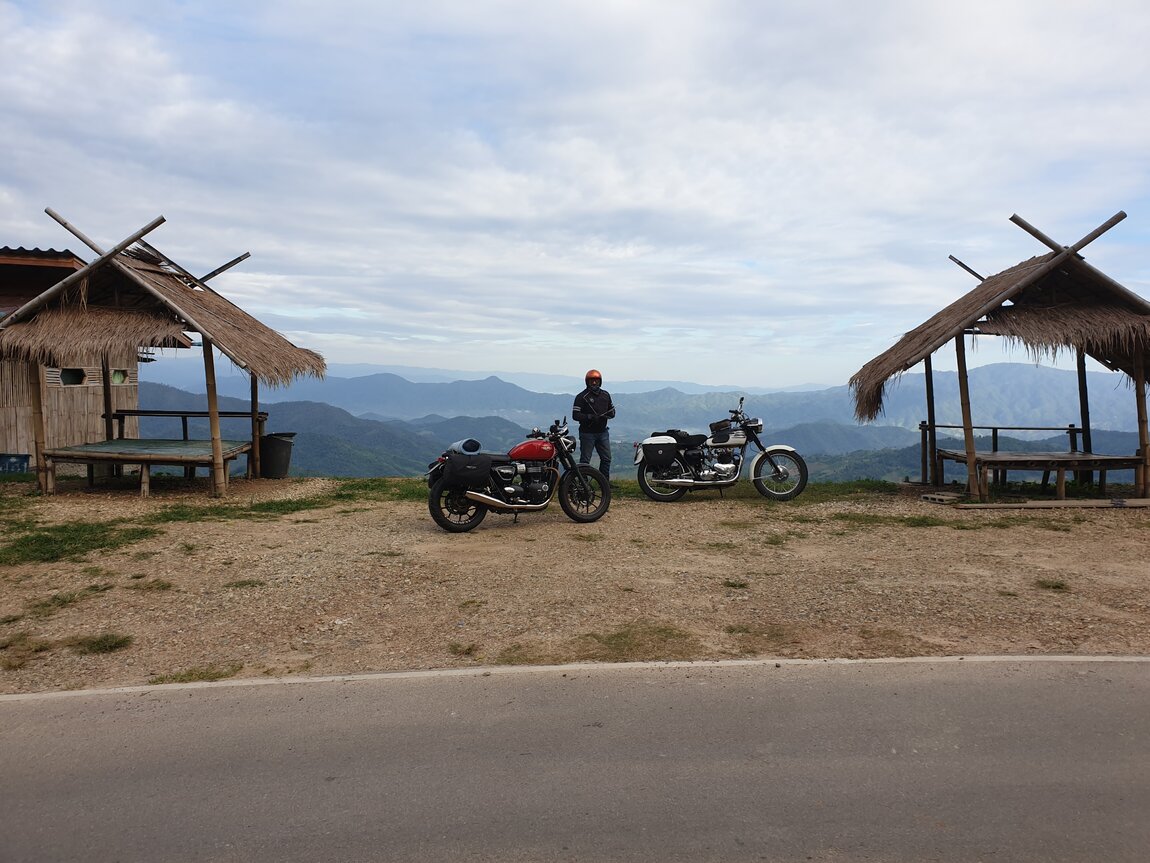 At Sweet Mae Salong.
This is not just a coffee shop. They make the finest hand crafted cakes in the north.
View across the valley.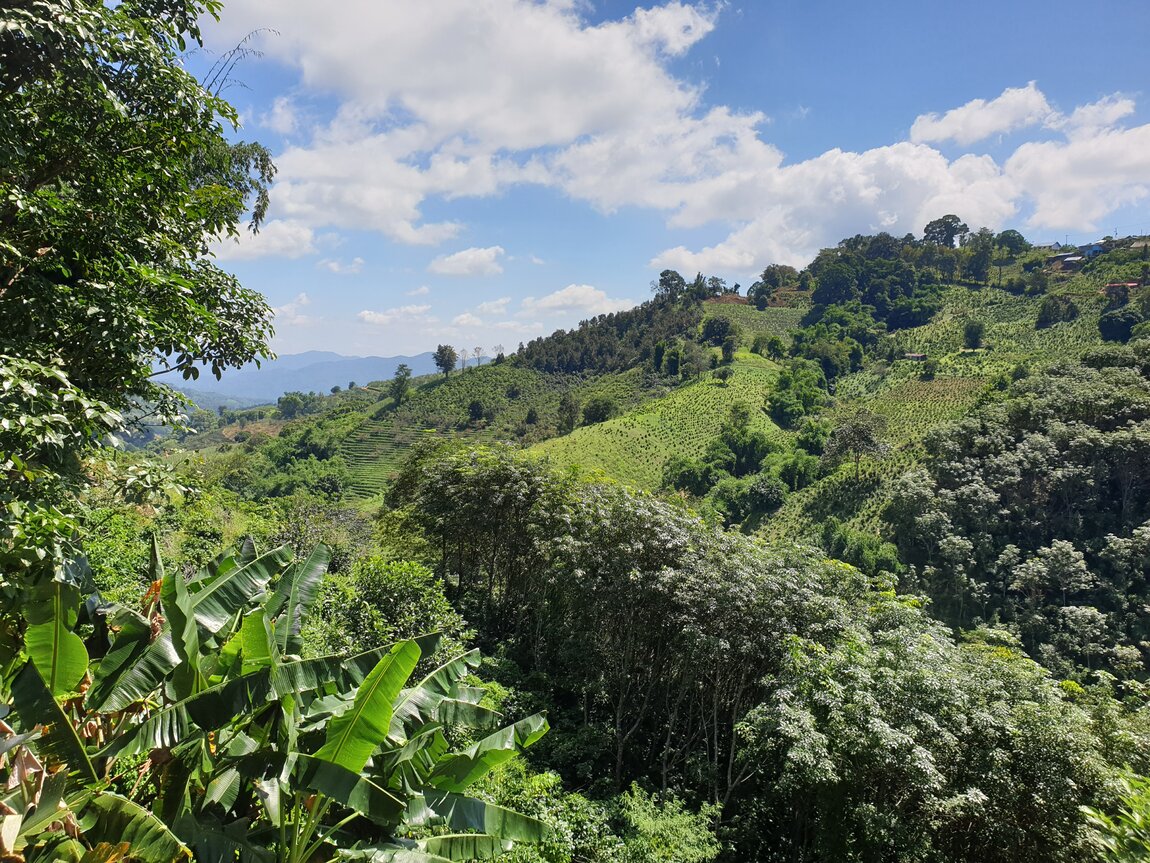 Creme Brulee. Made with imported vanilla from Madagascar and French whipping cream.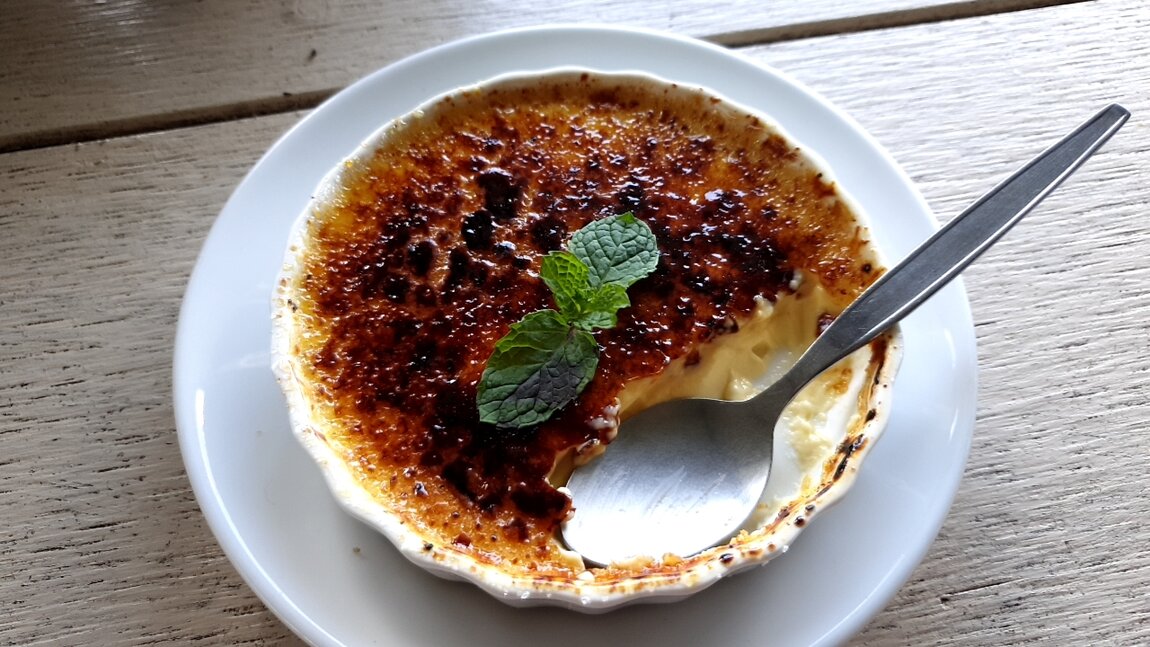 Dropped in to Pa Tueng Onsen Hot Spring in Mae Chan, for a soothing soak.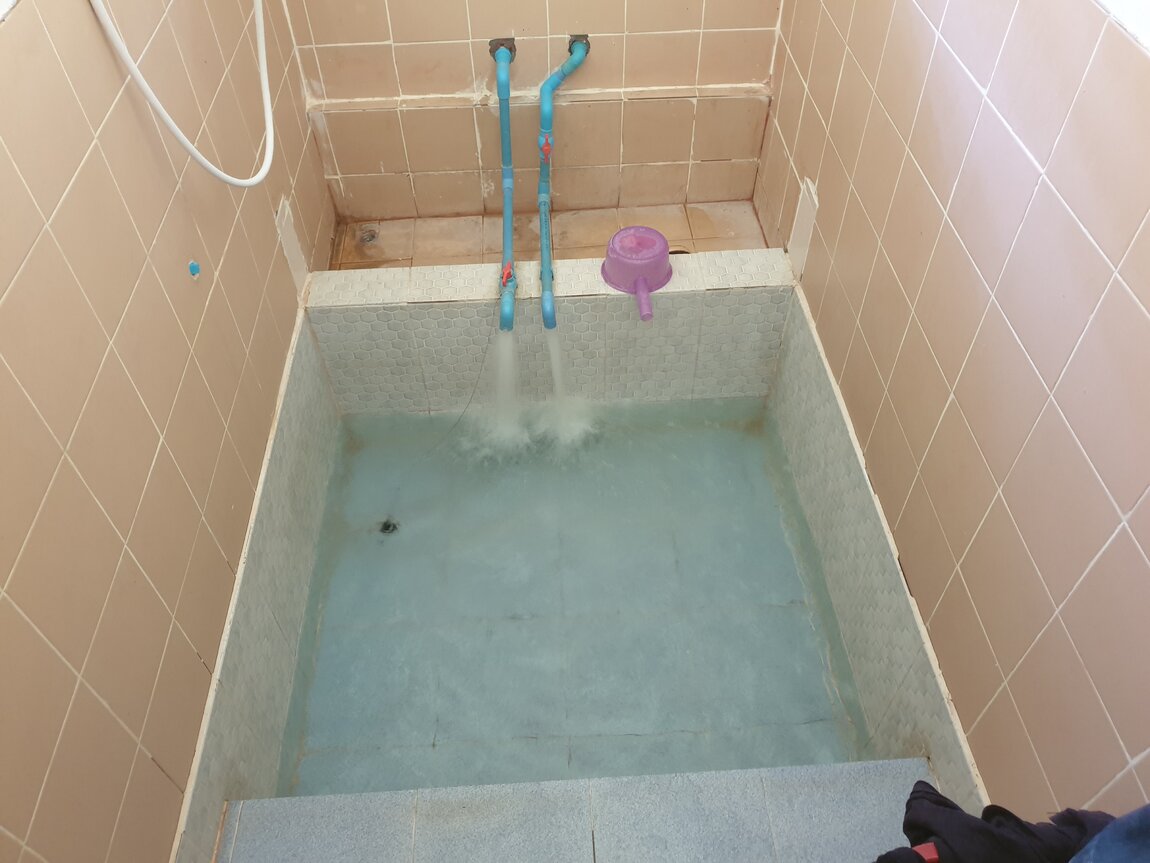 Then to Viang Yonok Hotel, Chiang Saen Lake.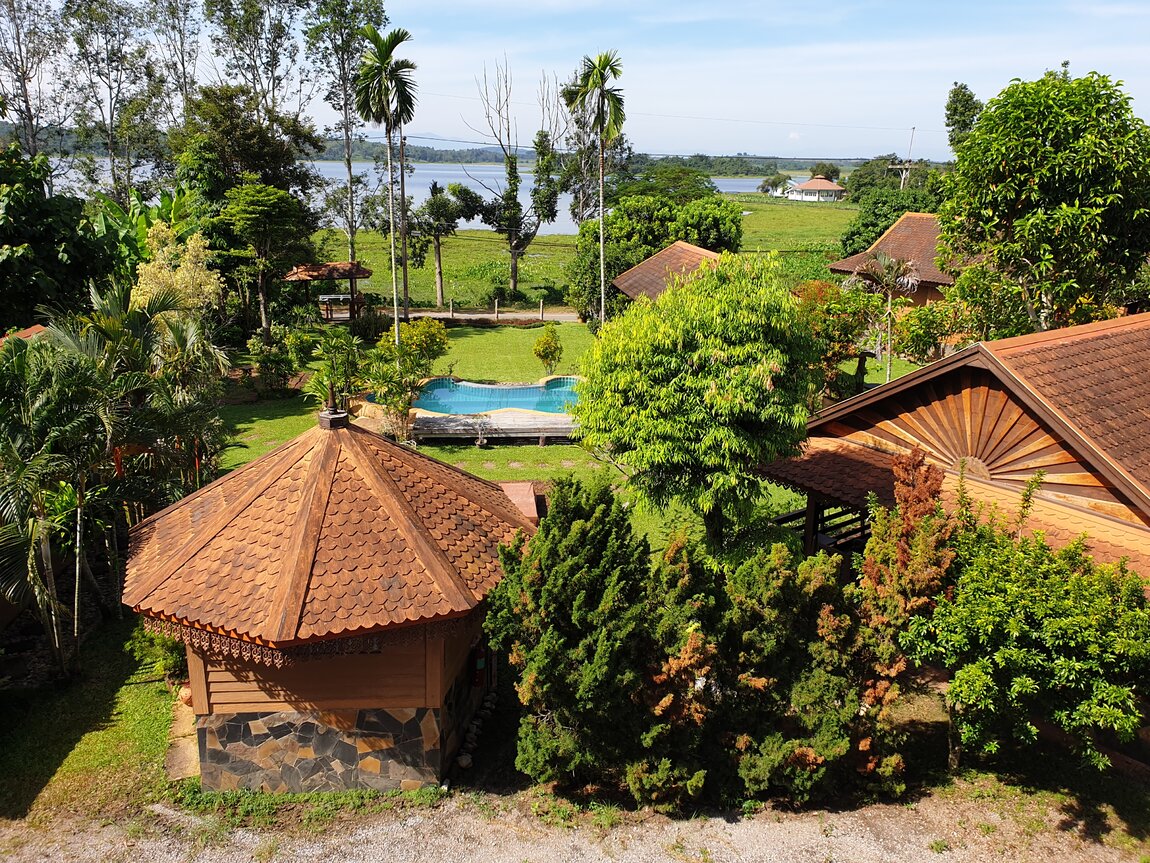 The wonderful cool season sunsets are starting.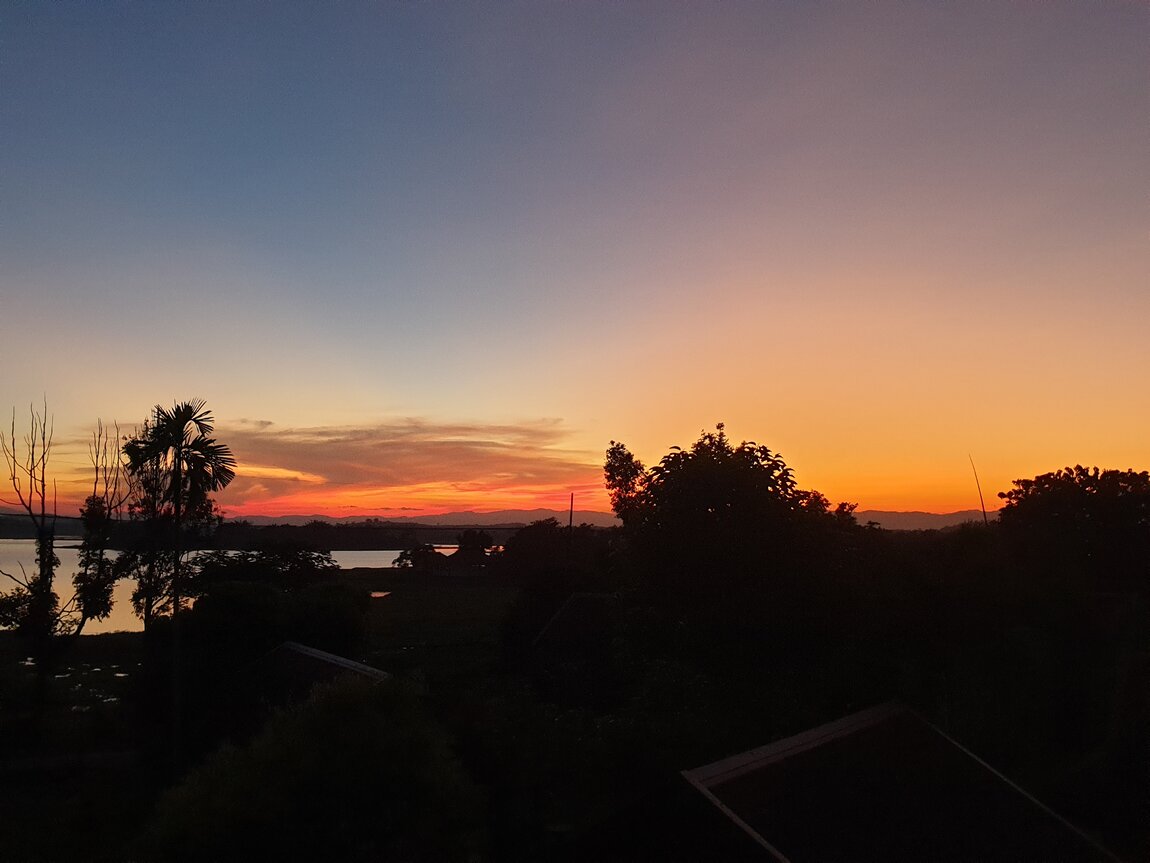 Glorious Chiang Rai, indeed.
Last edited: