Chiang Rai - Wawee - Fang.
This was a great dirt ride. Starting from Chiang Rai I followed the Kok river into Lum Nam Kok NP before heading south west through the park to Wawee. From Wawee it's a 10 kilometre ride down hwy 3037 to Pong Mai La to where I turned west to Fang on the mainly dirt track.
The day I did this ride it was in the 40s, ..stinking hot, and it took me about 5-6 hours taking it easy.
The way.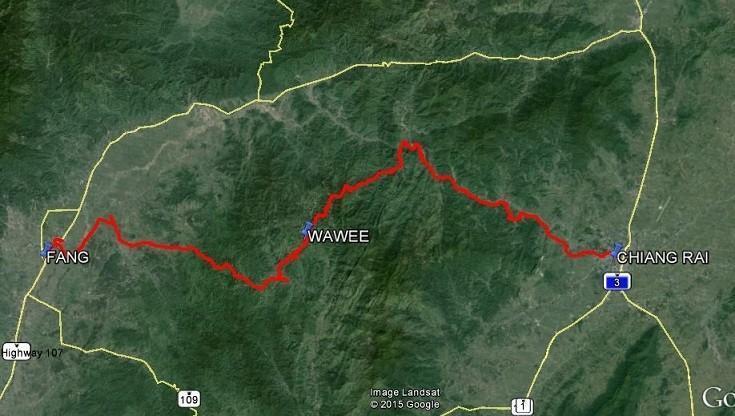 First stop before take off was to my favorite Coffee and Banana pancake eatery in Chiang Rai,.. Nongnon Coffee, which is located about 100 metres from the golden clock on Chet Yot Road.
Nongnon Coffee N19 54.308 E99 49.877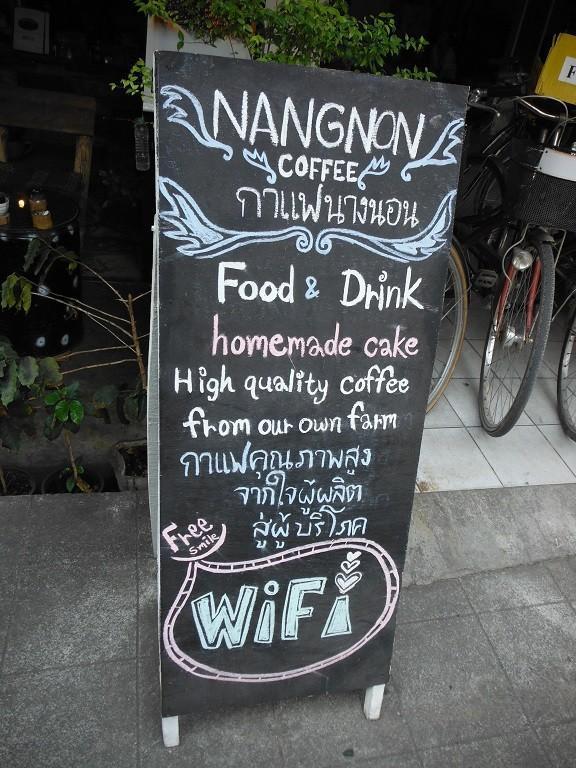 Fuel for the body…This pancake kept me going for a while.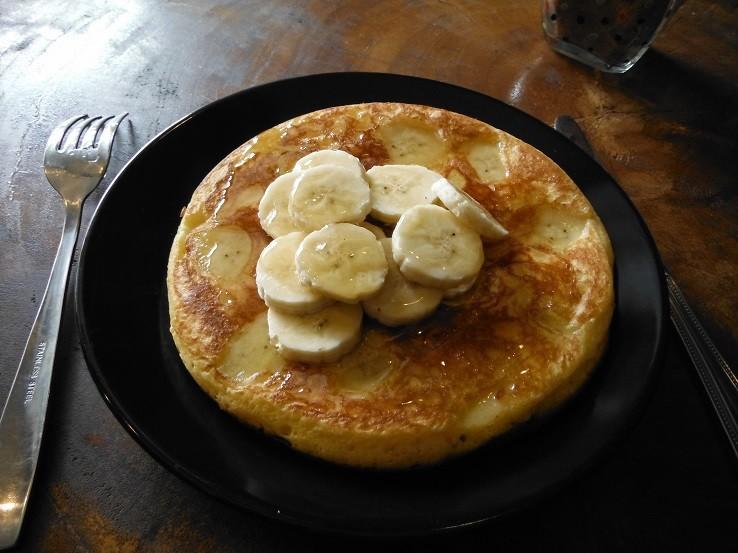 Peak hour traffic in Chiang Rai. Like all towns in Thailand, the cars seem to be taking over.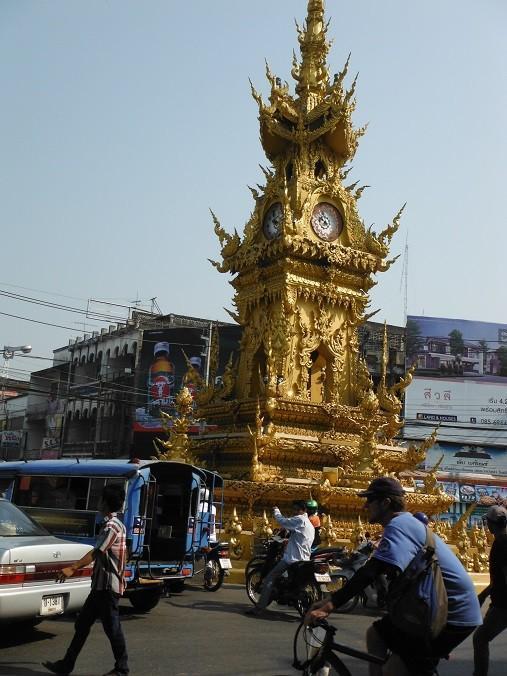 The south side of the Kok river only a few kms out of Chiang Rai.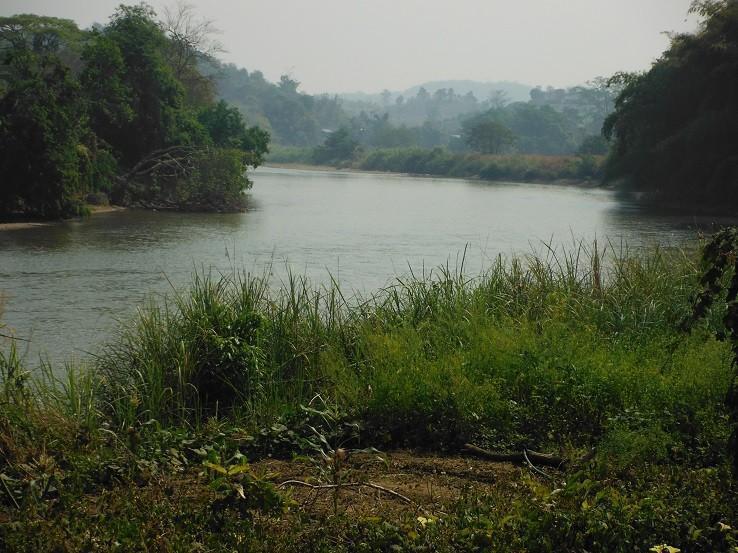 Looking across the river to the Elephant camp.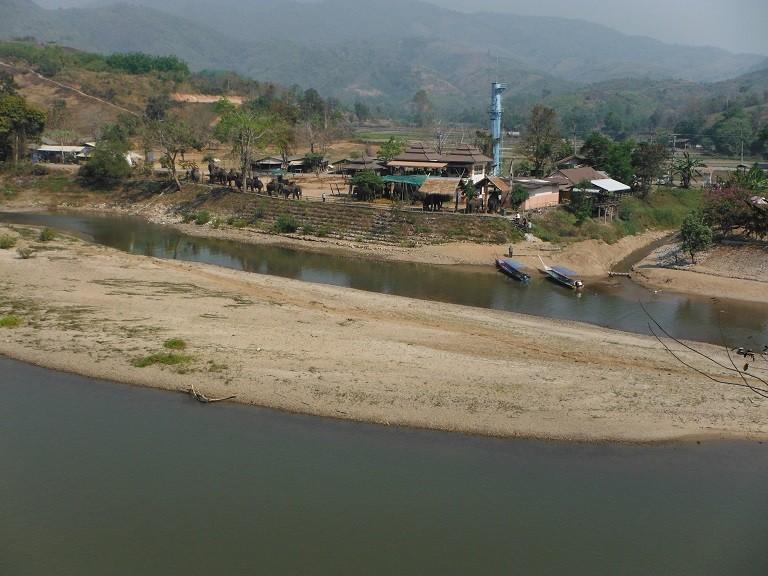 It would have been a good photo of the boat if the photographer was a little quicker.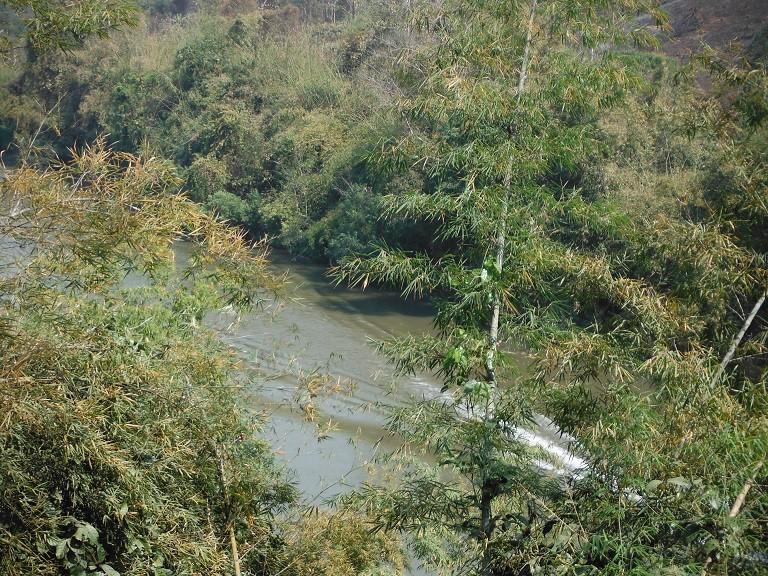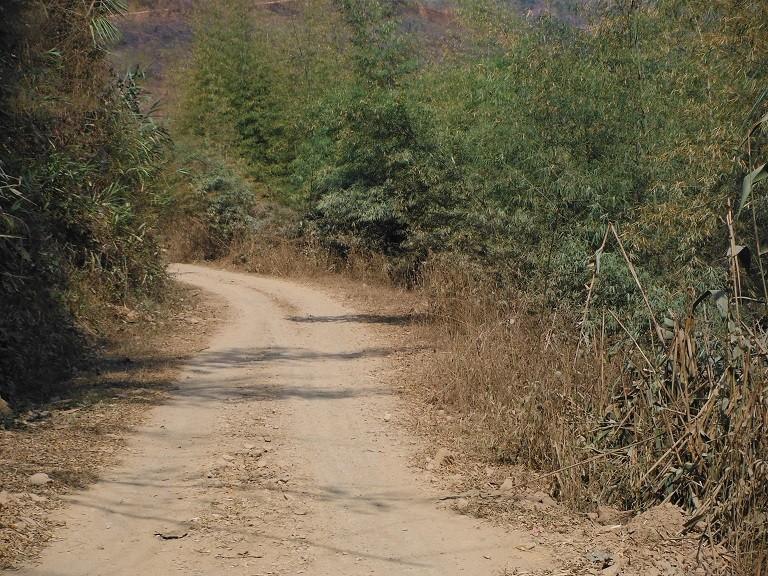 So nice riding along here.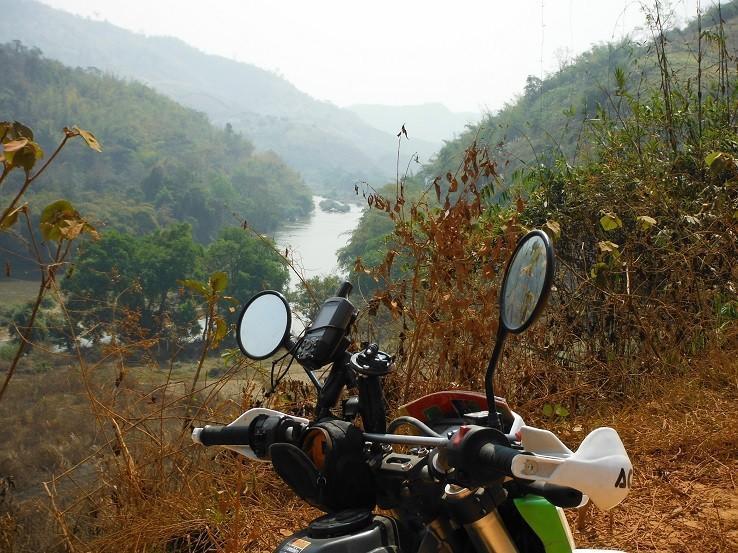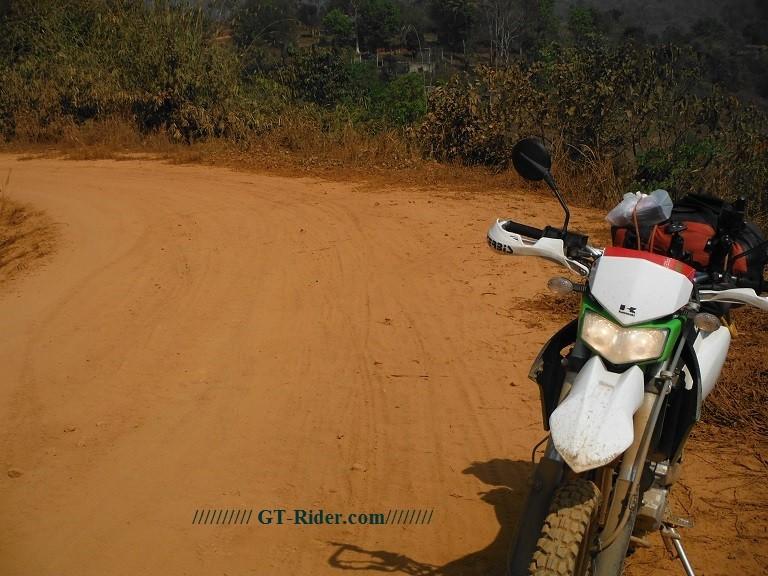 All this is just a short ride out of Chiang Rai.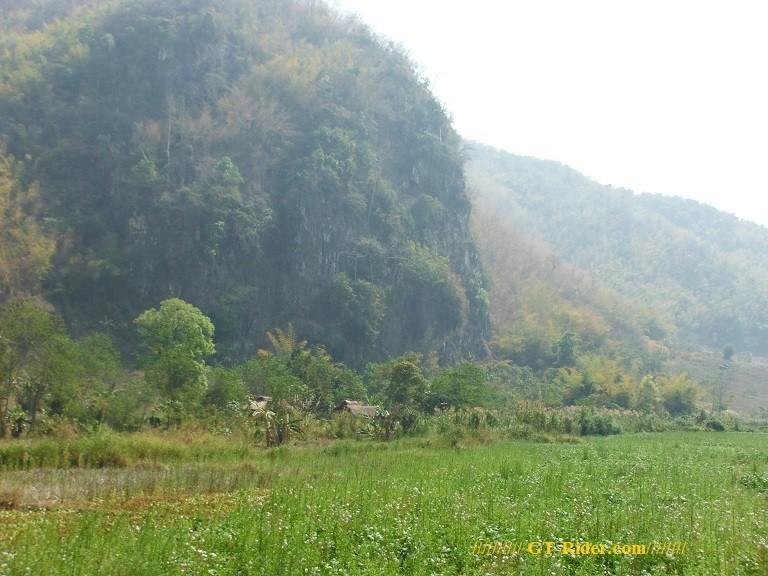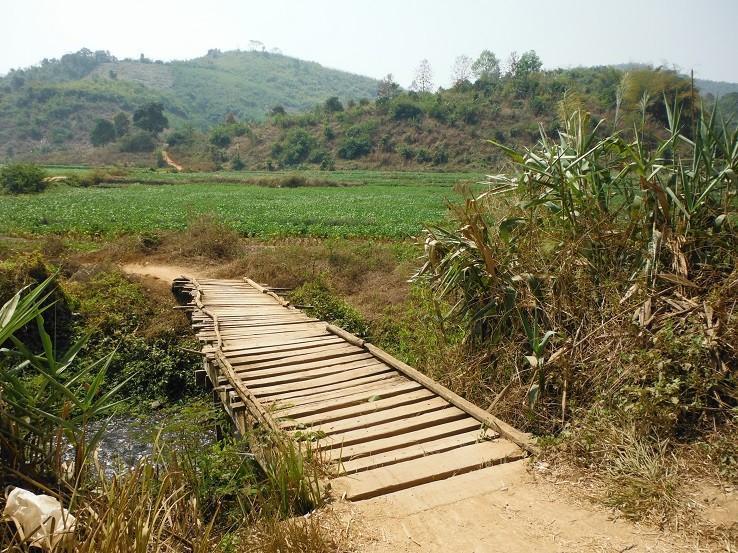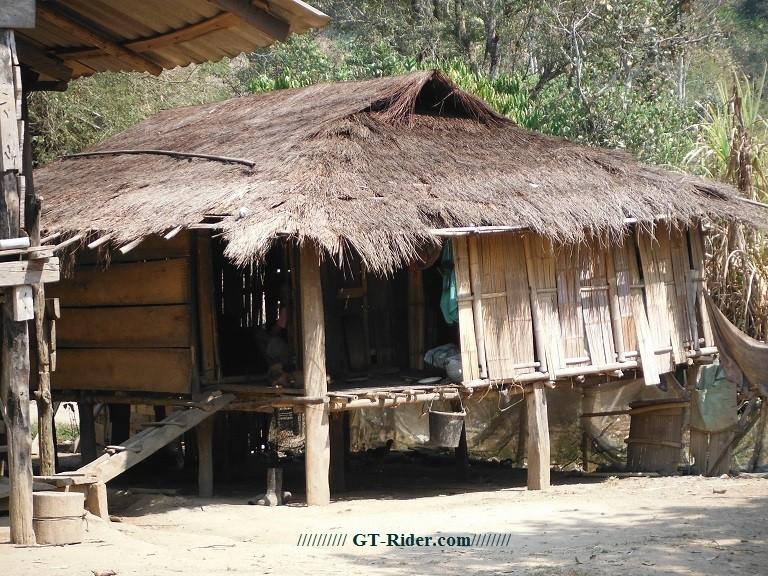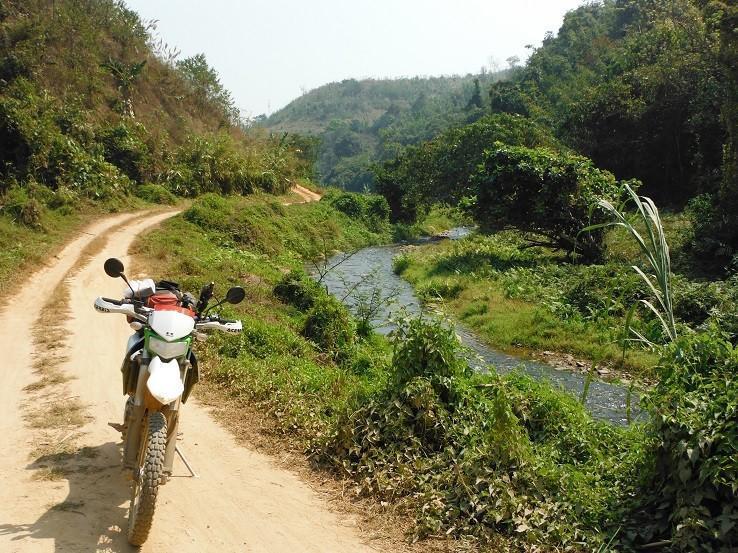 Once you leave the river and start heading south west the track climbs into the mountains, and there's some really steep climbs and descents.
This particular spot was where a ride went horribly wrong for me many years ago, ..and the sad thing was my fellow riding partners found my Dilemma some what amusing.
Chiang Mai - Wawi - Chiang Rai & Return THE WAY: Chiang Mai - Mae Suai - Wawi - Mae Suai - Chiang Rai. ROUTES: 118 - 3027 - 118 - 1 DATES: Wed 12 May - Thur 13th May. WHY: Nothing special, time for a ride & escape the heat from Cnx, It was H-O-T & I got away from the Chiang Mai super at...

www.gt-rider.com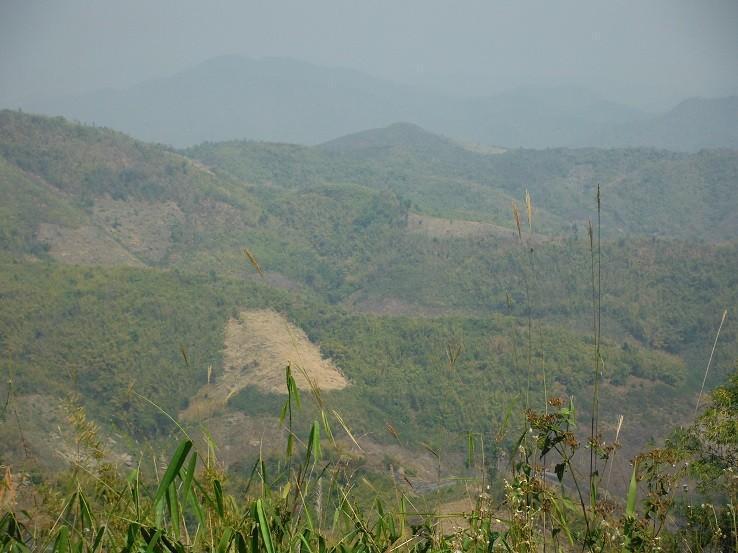 This is where a lot of the smoke that covers Chiang Mai/Chiang Rai areas comes from at times.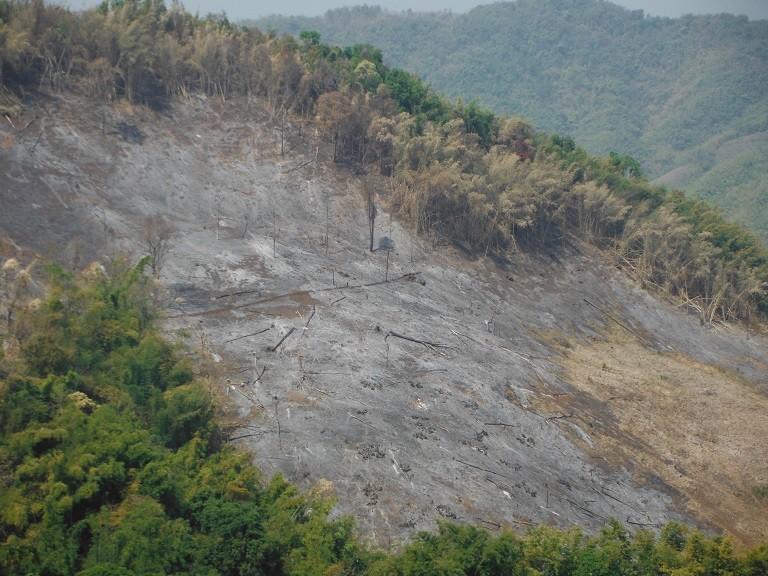 The local connivance store at Wawee where I reloaded the camel back. God it was hot.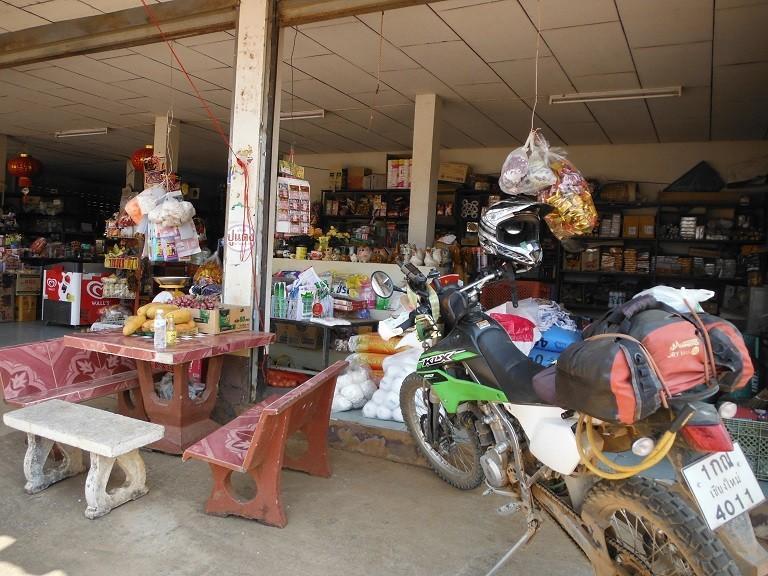 After rehydrating in the metropolis of Wawee, it was down hwy 3037 to Pong Mai La where I turned right and headed towards Fang.
I couldn't believe how baron it was in this area, the complete opposite to ride from Chiang Rai to Wawee. This track was like riding on ice,..hard packed with a flim of sandy gravel on top which kept me awake.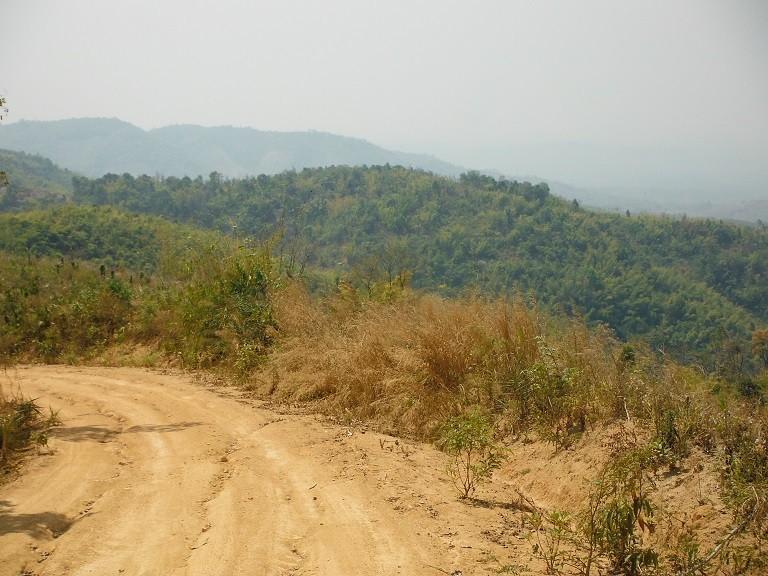 Id say riding through here would be much better just after the wet season.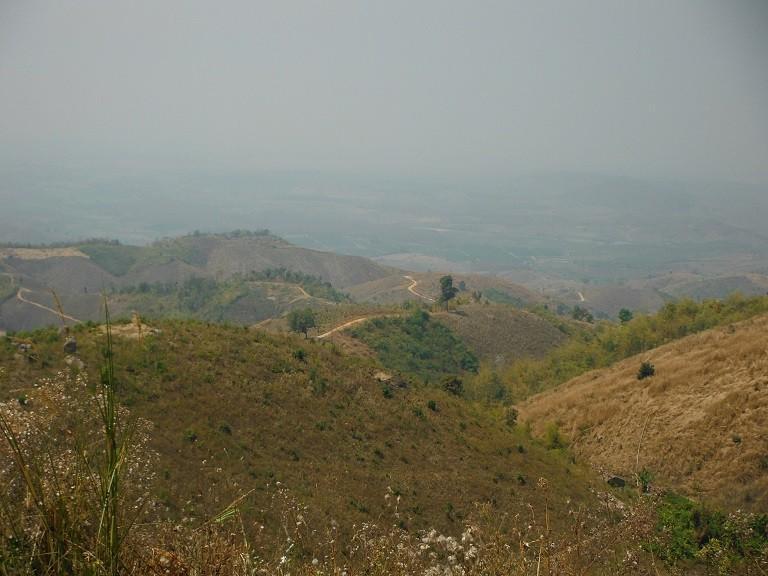 There's a few interesting little villagers along the way.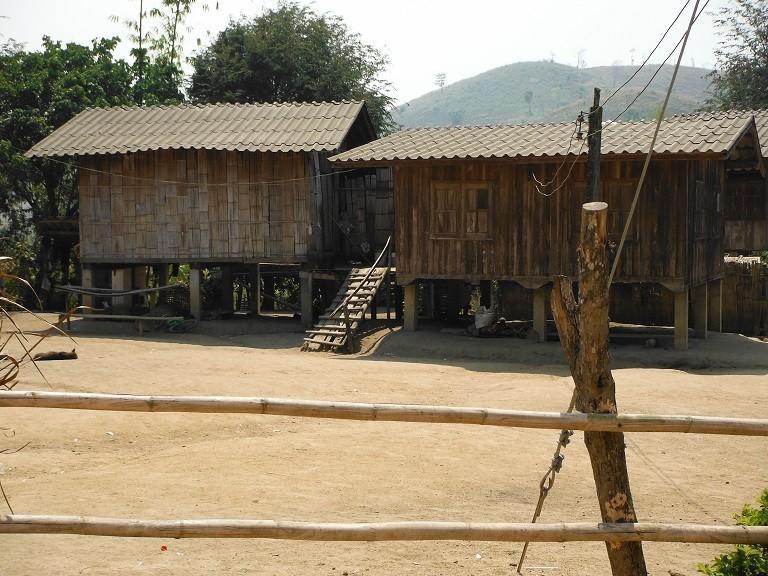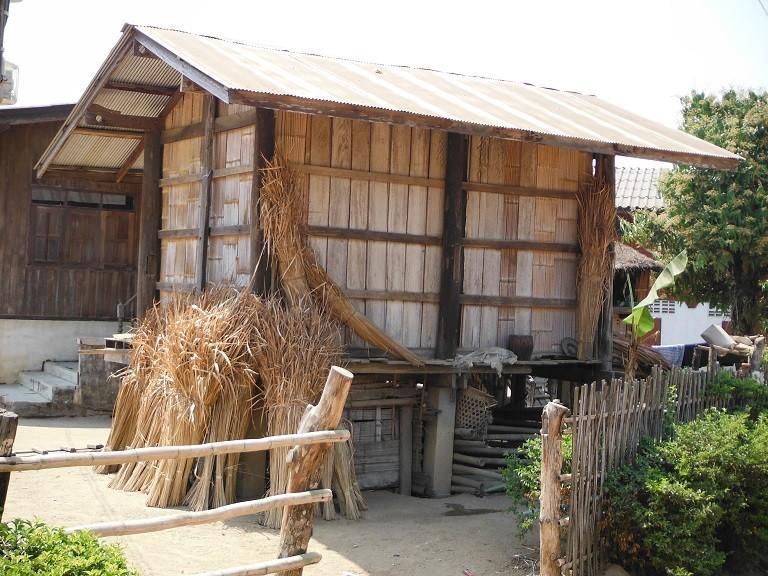 The beautiful rice fields greet you on the out skirts of the fun town of Fang.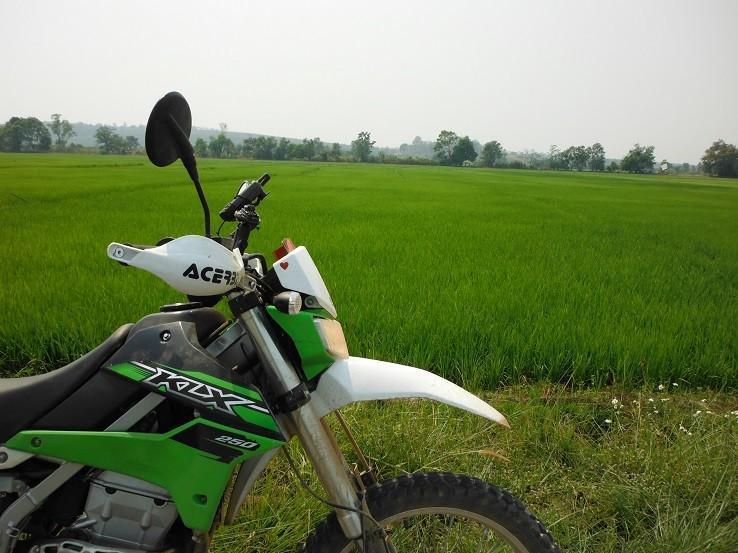 On arriving at Fang I spent an hour sitting in the air conditioned, hot riders sanctuary of Amazon Coffee, before checking into Preeya Mansion where I waited for the sun to set, and the bright lights of Fang to appear.
Moto-Rex
Last edited by a moderator: