From Ranong only about 120 kms to Chumphon.
The rain was coming down big time, by now, and was glad I had fitted new tyres before leaving Phuket.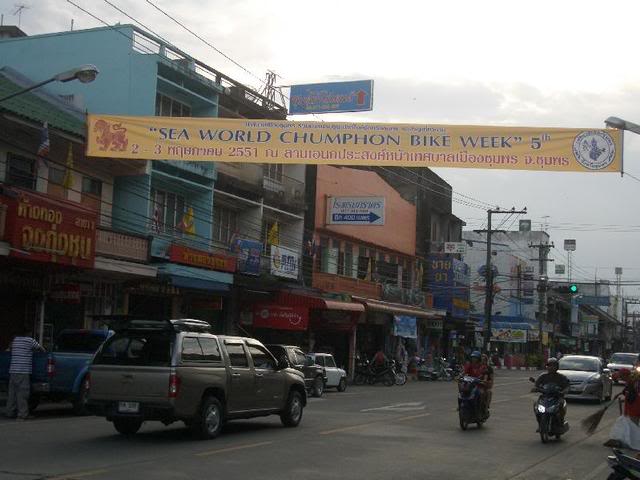 On arriving into Chumphon, easy enough to find the venue, as there were banners hanging up everywhere.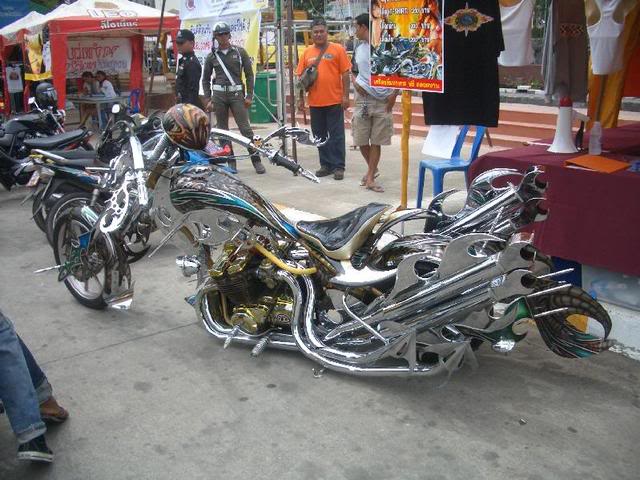 imagine the work that has gone into building this bike.
The guy in orange t'shirt is the president of Chumphon Superbikers. When I arrived he introduced himself to me, made sure I had some accomodation, if not had quite a few hotel desks represented at the sign in.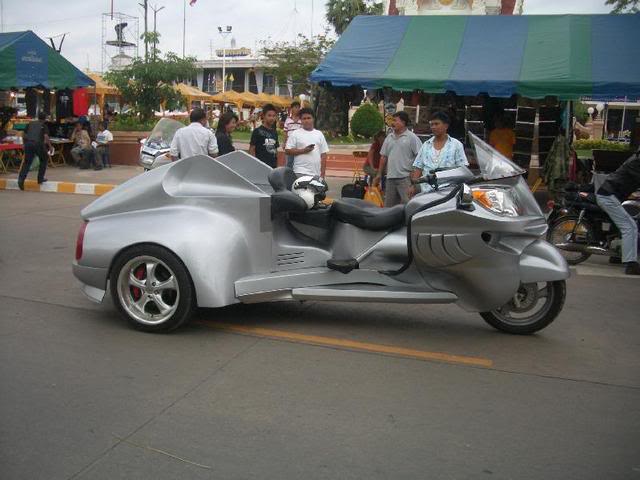 Now, this is what Pico-Pico should be driving/riding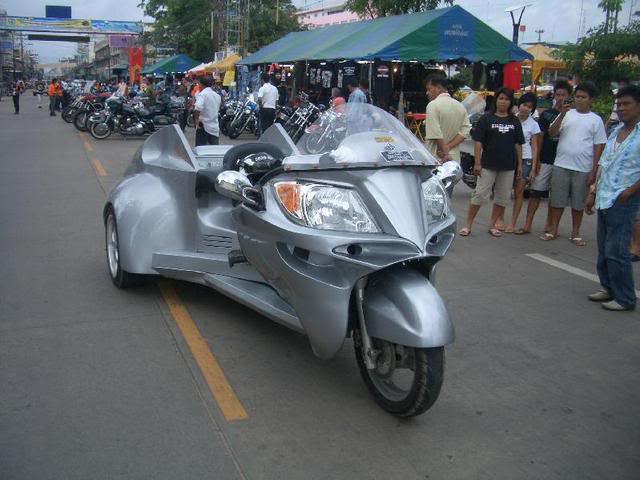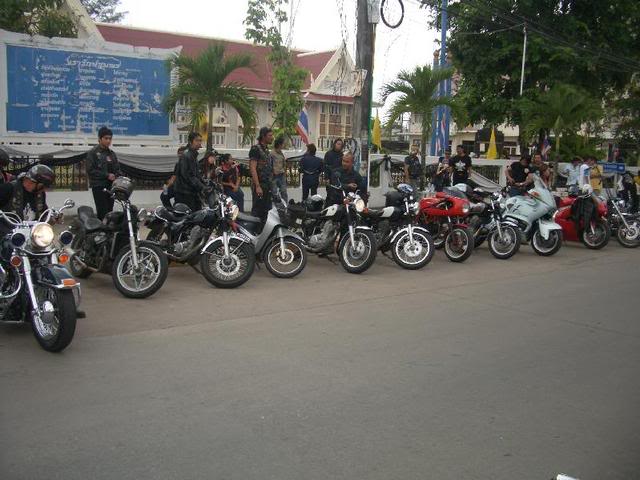 TJ's Honda Wave parked up amongst the big bikes...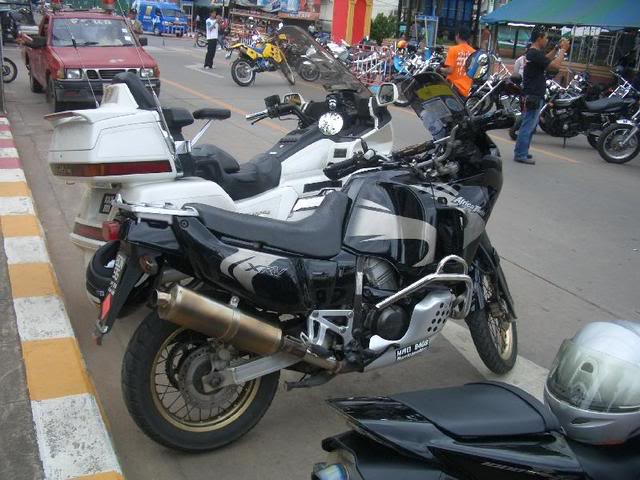 Joko from K.L. was also there. hard to believe his Africa twin is 15 years
old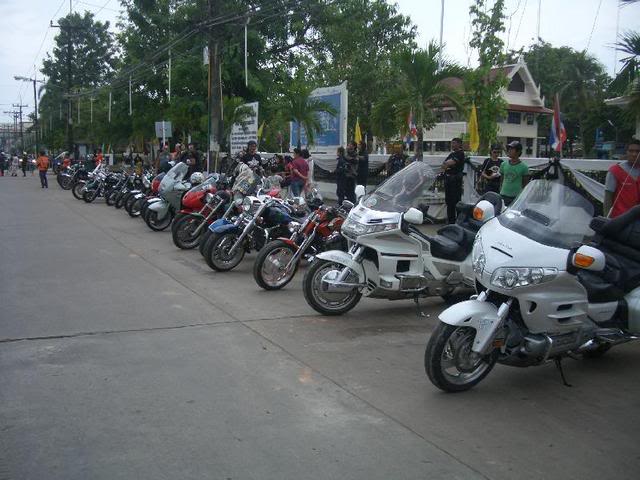 Some of the bikes lined up, ready for the ride.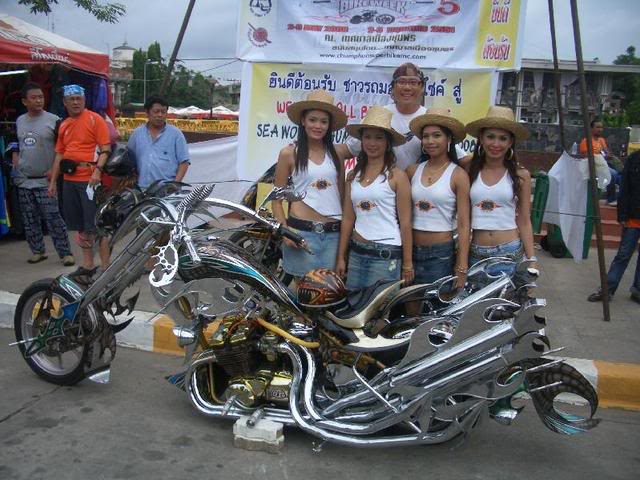 Joko with some of the 'locals'. Joko rode up from KL with 8 others, on a variety of bikes ranging from Goldwings to CBR's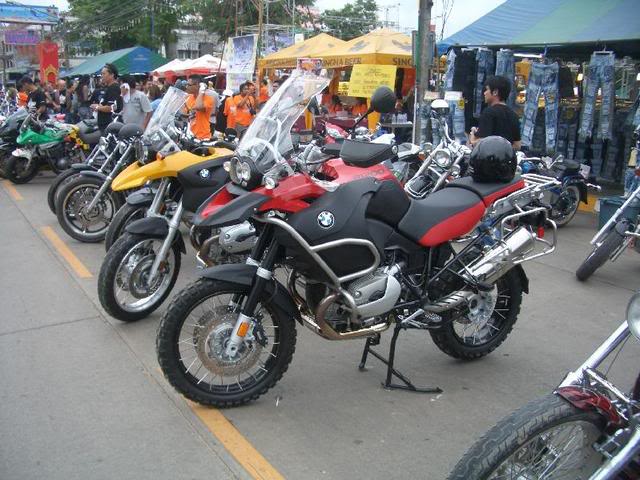 A couple of GS's from Bangkok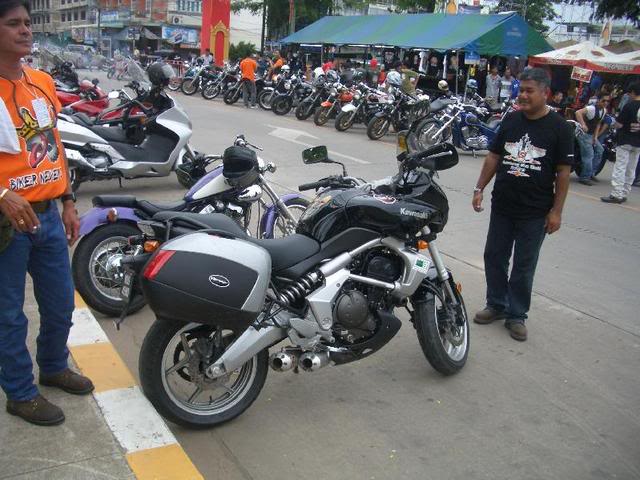 Nice looking Versys from KL. Check out the loud pipes underneath..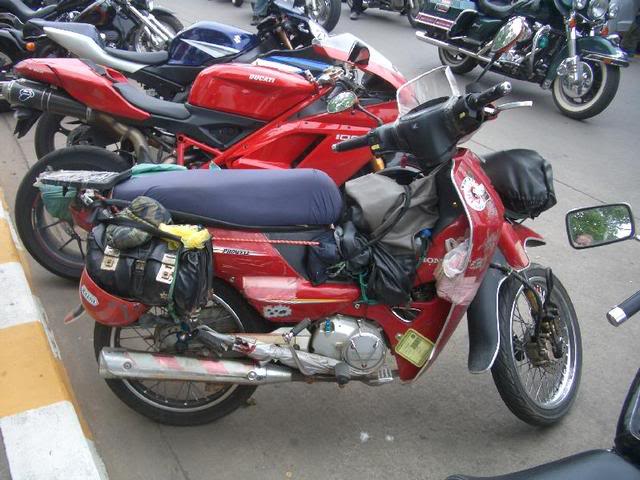 The 'touring Wave' I saw in Ranong. There were about 300 bikes on the ride, we rode about 25 kms to the beach. I was riding along quite happilly keeping up with the pack, when a Farang on this wave overtook me, 2 up, and loaded down with all that touring gear.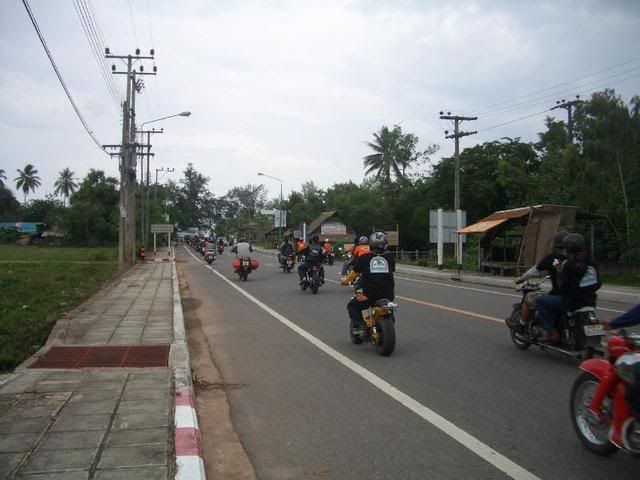 And if that wasn't bad enough, this little Honda Monkey bike overtook me as well.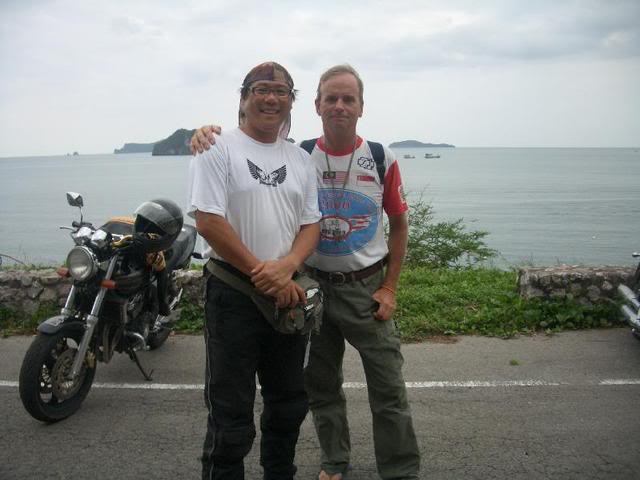 Joko and TJ, doing a bit of 'Male Bonding'
This was where the ride ended up, a nice view of the islands. Met up with Rustic Charm here, he had just arrived on his Ducati wit the boys from up north.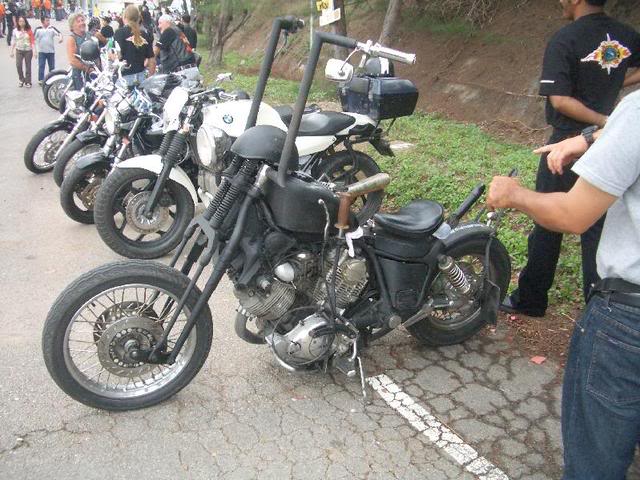 A neat conversion to change gear by hand
Close up of hand gear change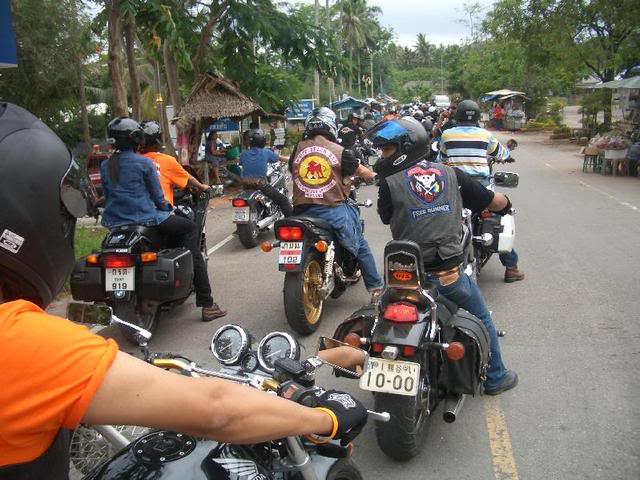 The ride back to Chumphon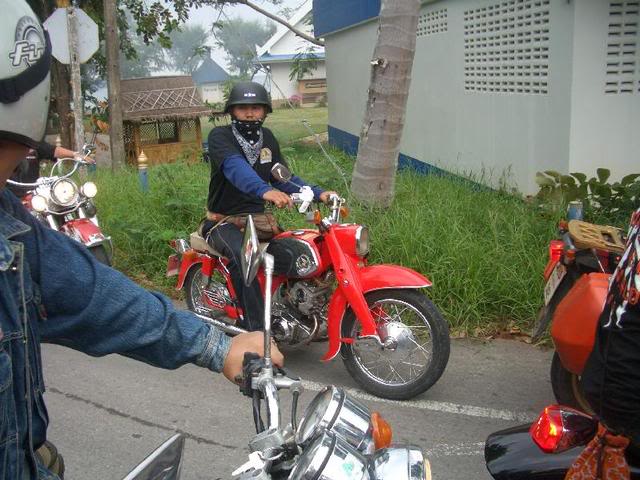 Some really nice restored bikes on the ride..
After the ride TJ parks his Wave alongside Joko's Africa Twin.