Good morning from Gold Bluffs Beach Campground, on the edge of Redwoods National Park!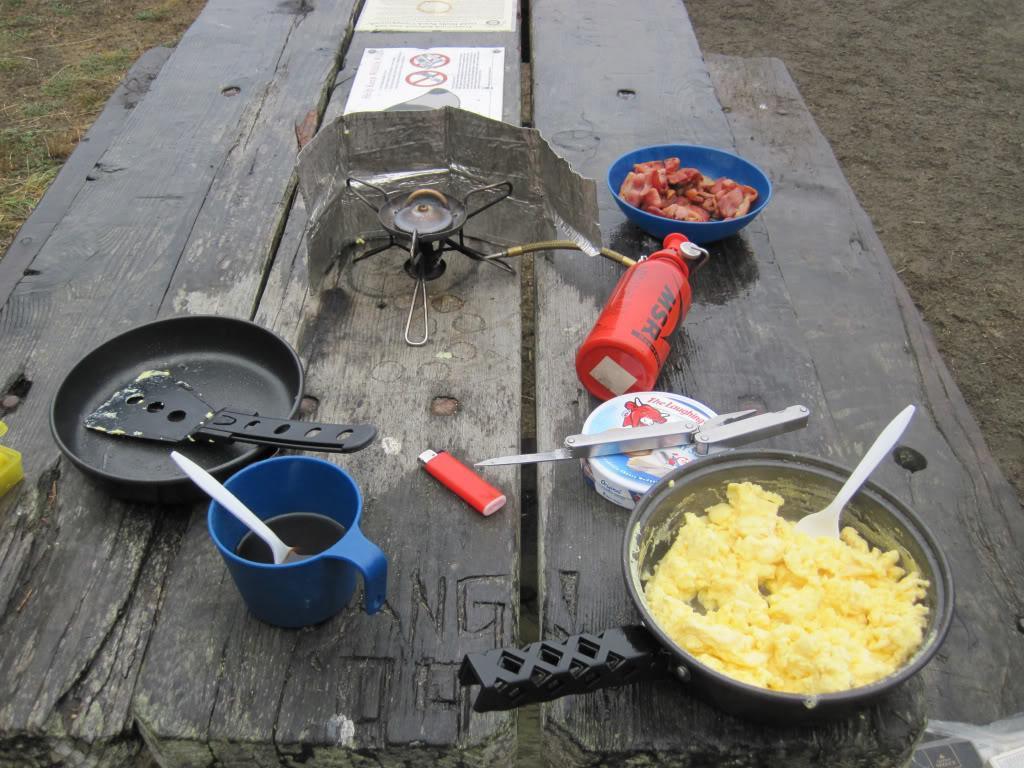 Scrambled eggs, bacon, cheese, coffee for dad and hot chocolate for the little guy- yum!
Cold, wet and foggy this morning-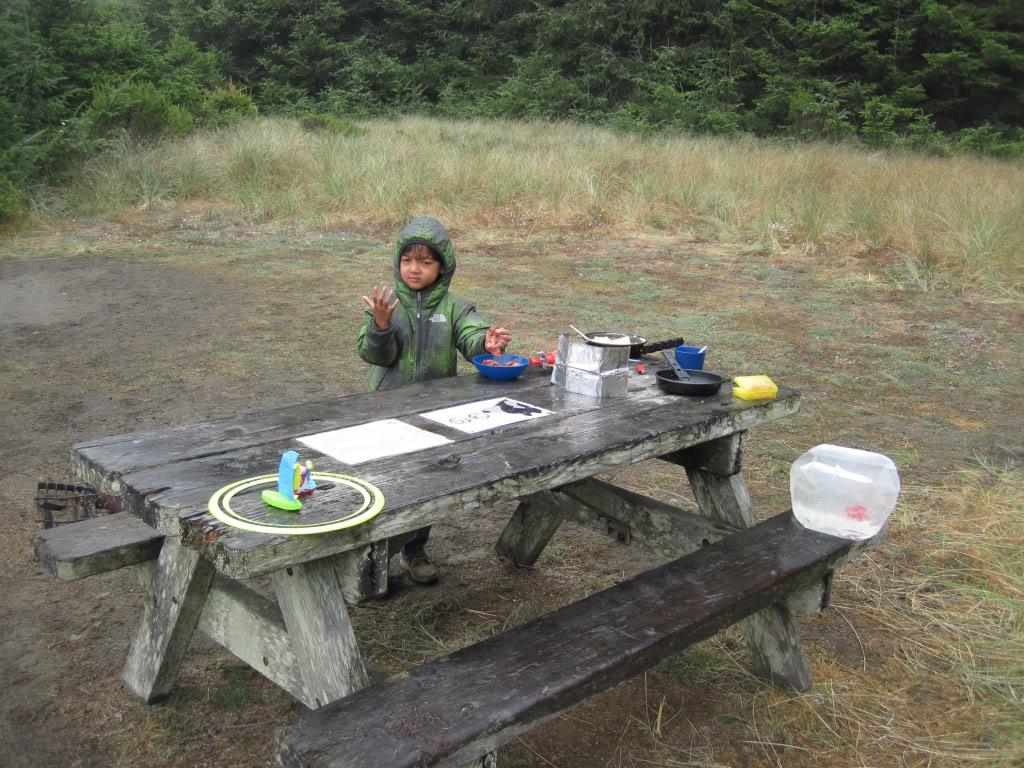 Let's go for a hike!
I've got a challenging loop planned for us that will take us 2 miles up the Miner's Ridge Trail then north along the Clintonia Trail about a mile to the James Irvine Trail which will take us another 1.5 miles to Fern Canyon, then we'll follow the beach back to the campground. Total loop will be around 8 or 9 miles! Let's go!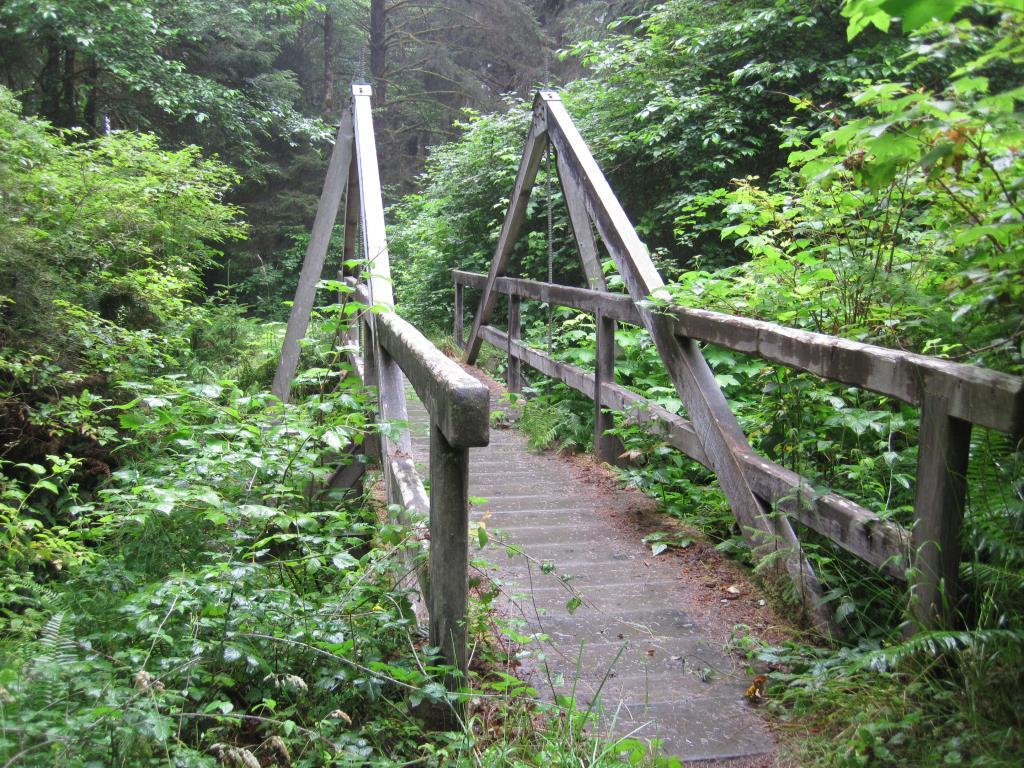 Lovely trail and we had it all to ourselves-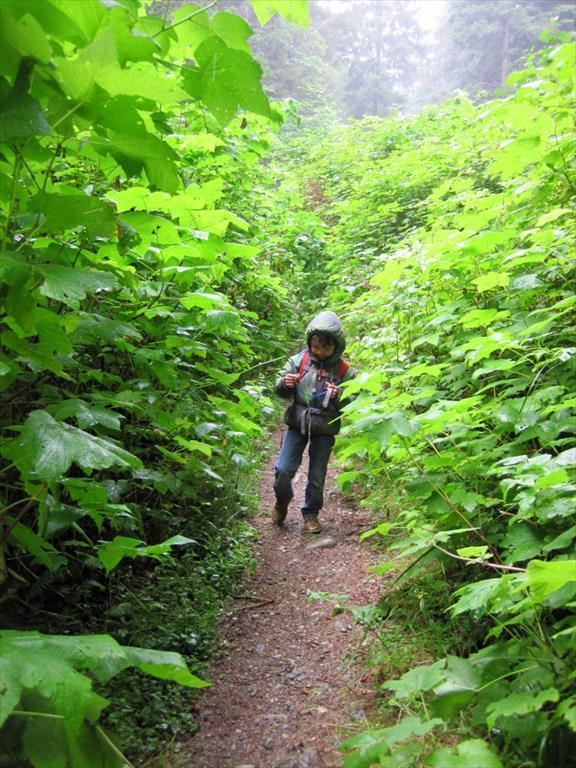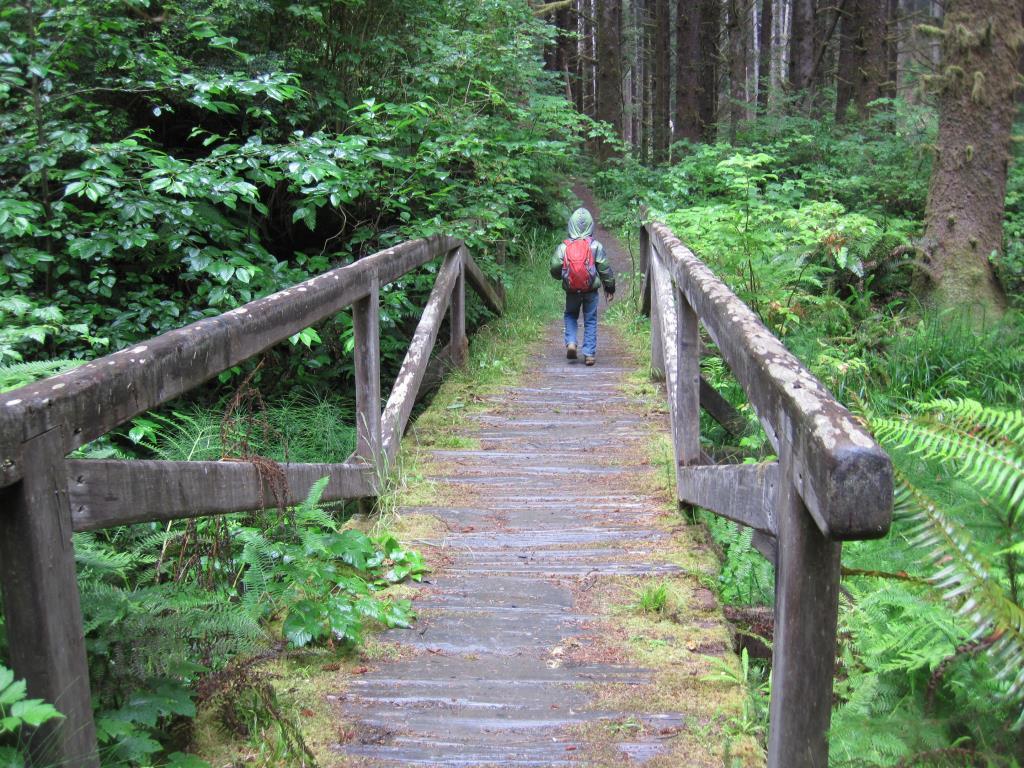 Everything is so lush and green and still wet from the morning fog-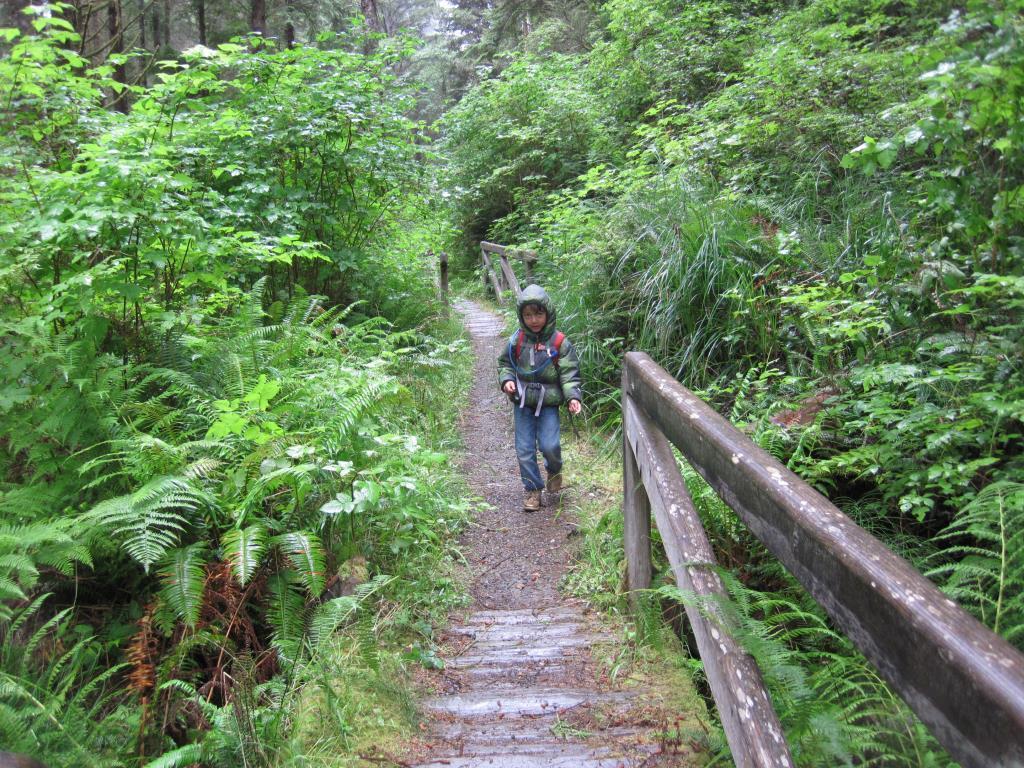 Well, we didn't have the trail entirely to ourselves- plenty of signs of elk all over the place. Careful you don't step in any!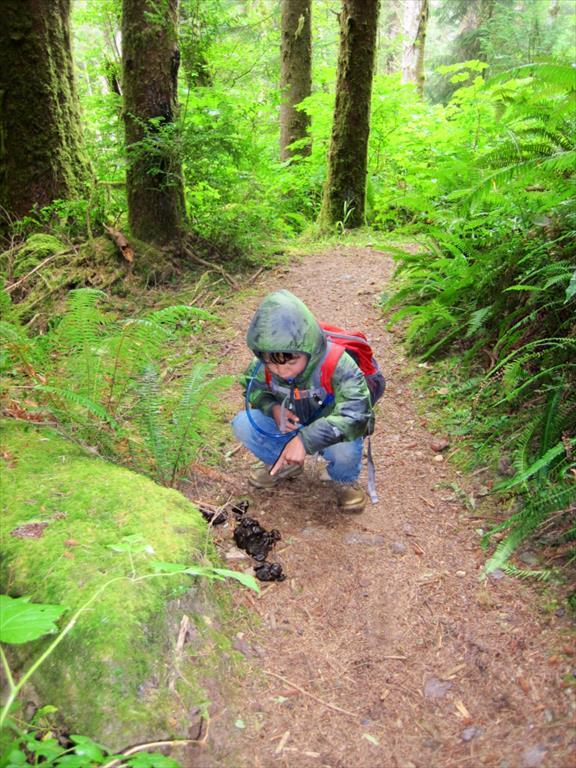 Entering the redwood forest-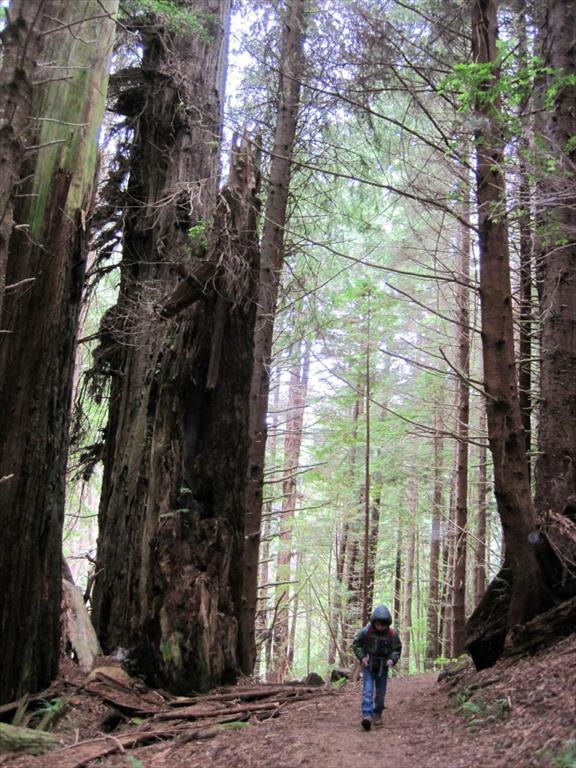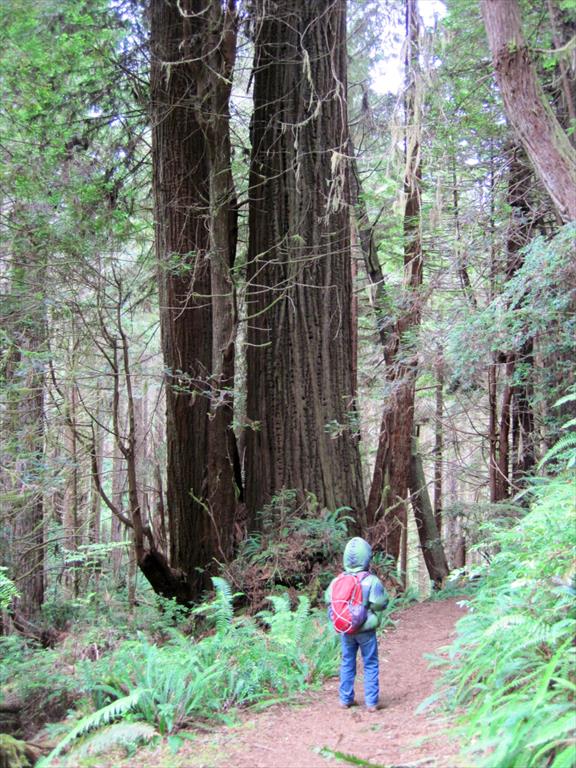 Love how these smaller trees grow around the huge fallen redwood-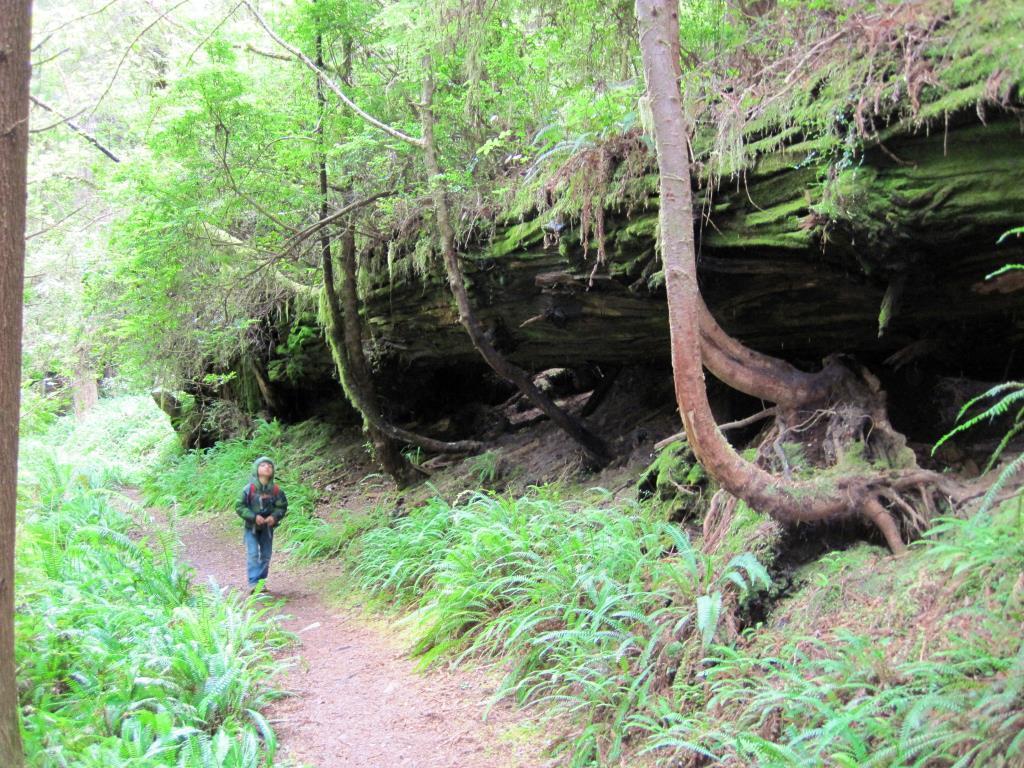 Kristhawee is enjoying the hike-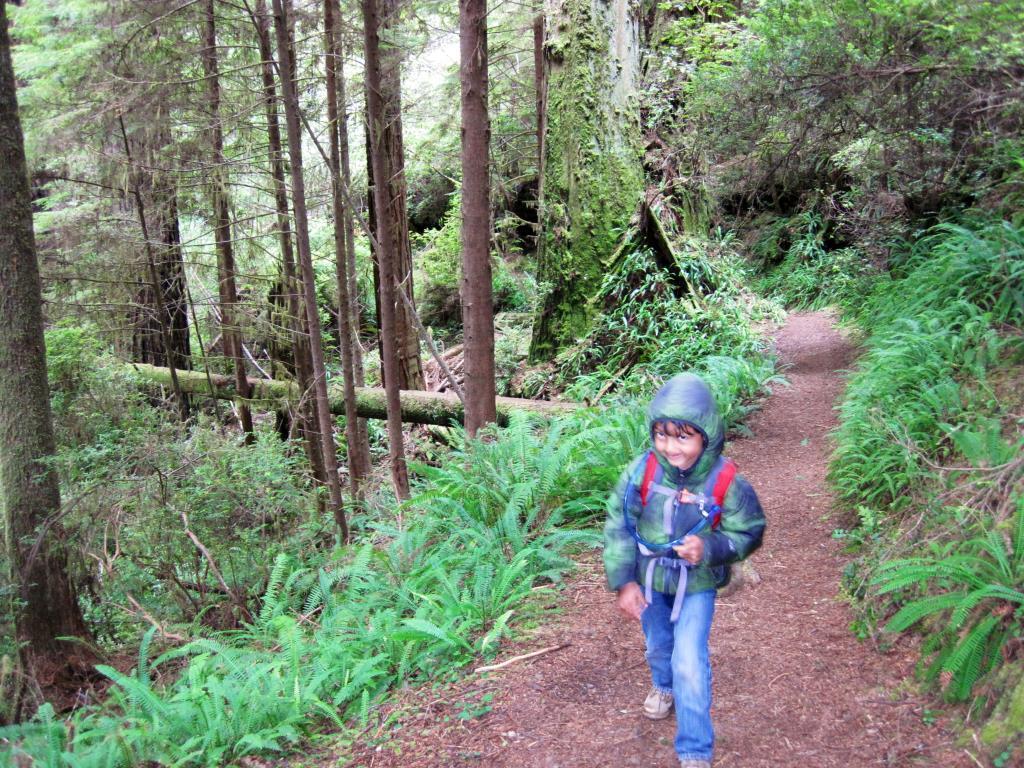 He hikes down to explore the inside of a huge redwood-
Where's Kristhawee?
I join him inside the tree. Wow, you could live in here, and in the past some settlers did. This tree cave even has a back door: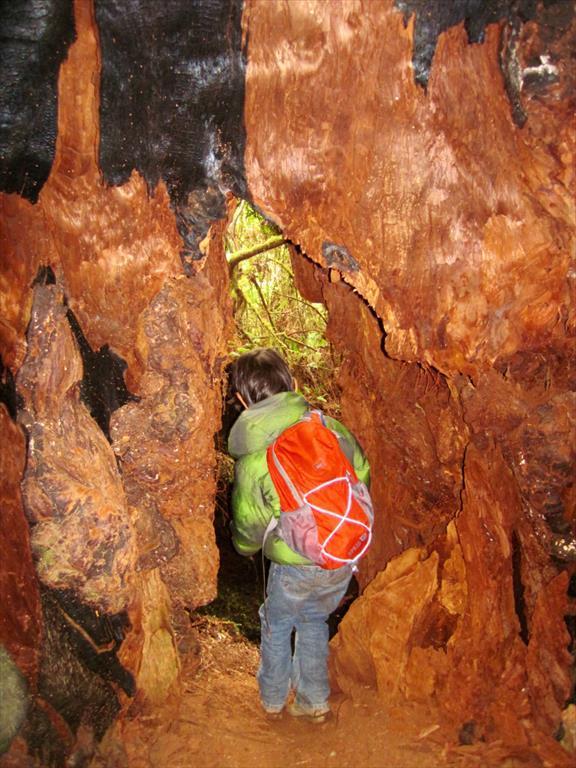 Onwards we march!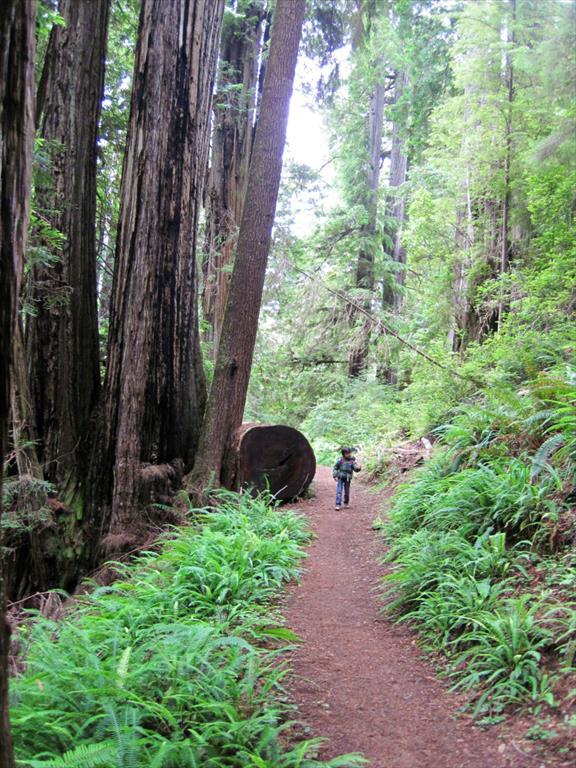 Here's a shortcut across a fallen redwood- looks slippery, I think we'll take the long way around-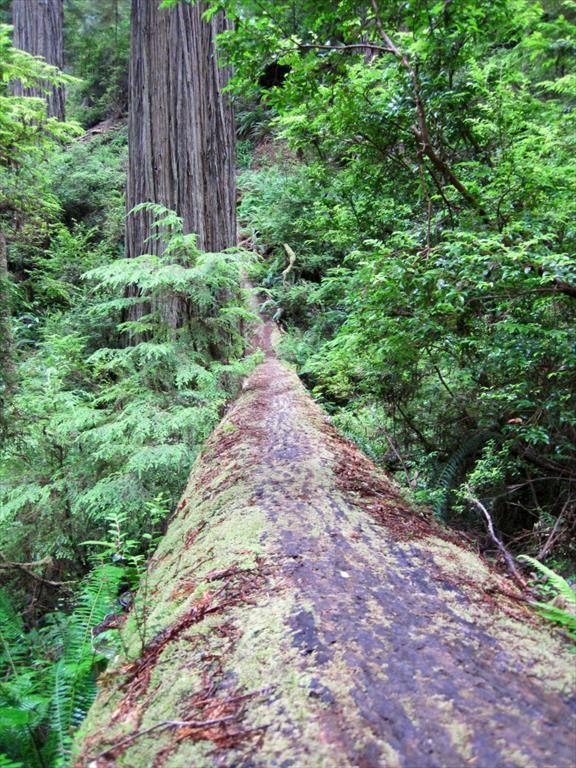 We feel pretty small amongst these towering giants!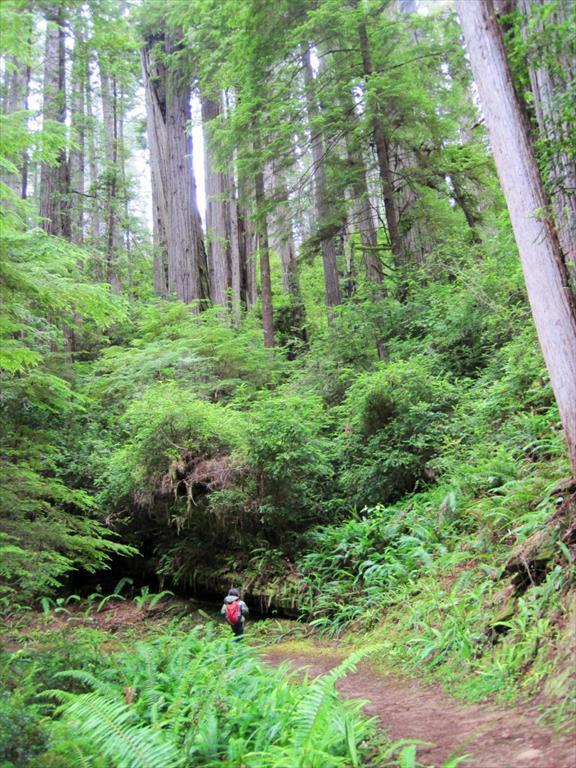 I am loving this trail!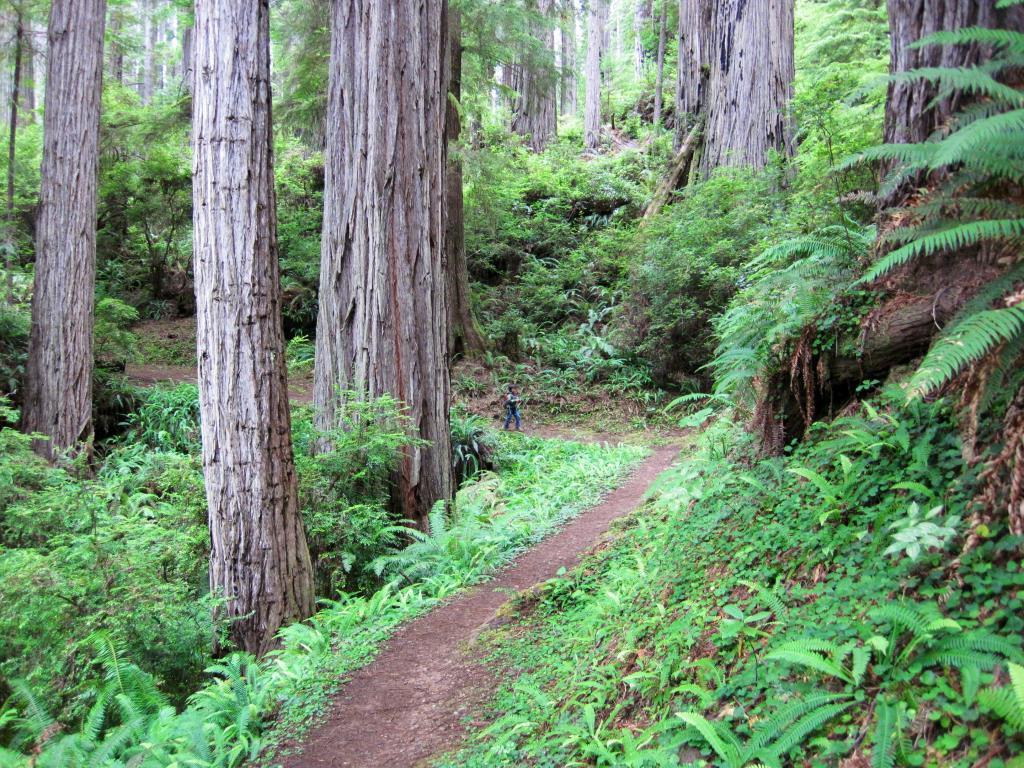 Kristhawee had mad energy today and sprinted several sections-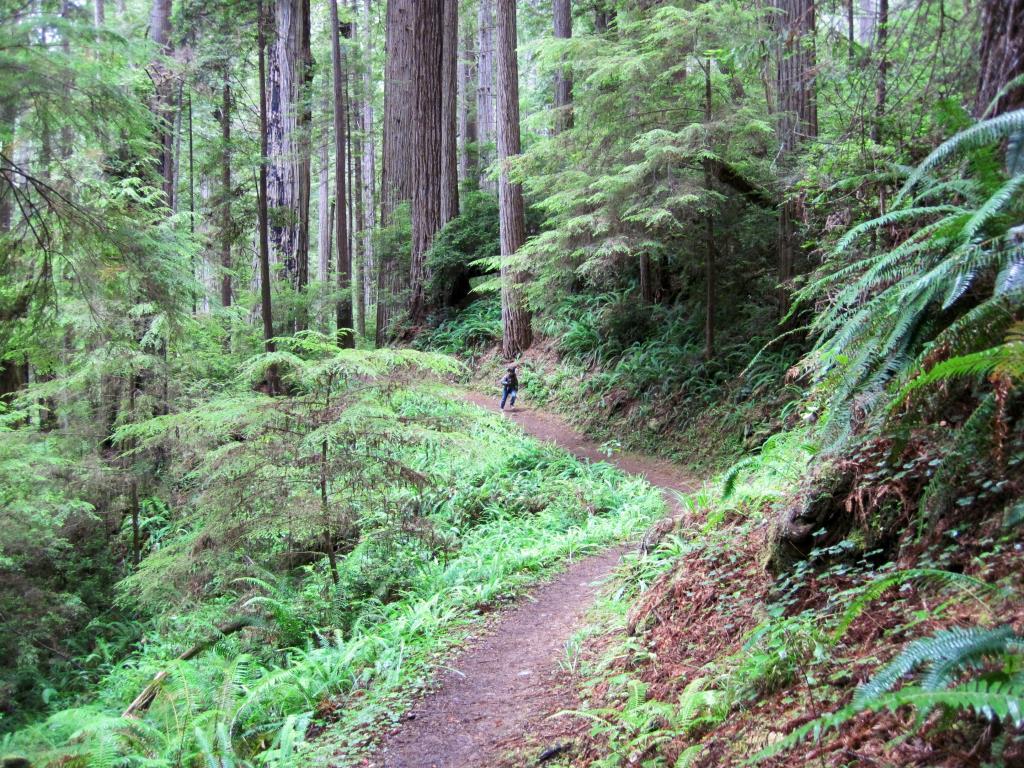 A "see through" redwood-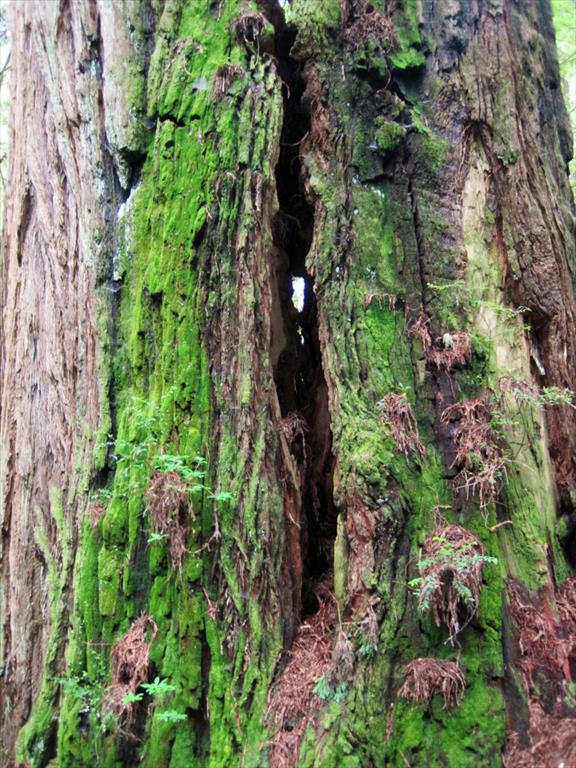 Can you see Kristhawee?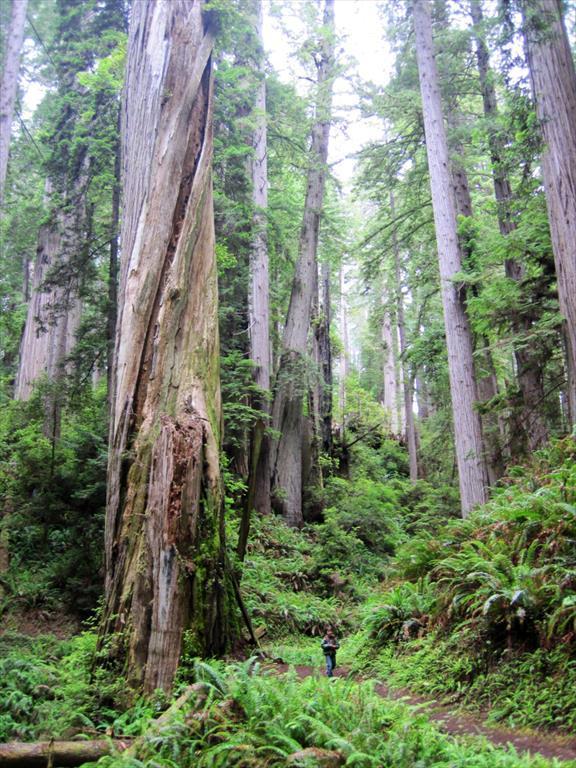 On the run again!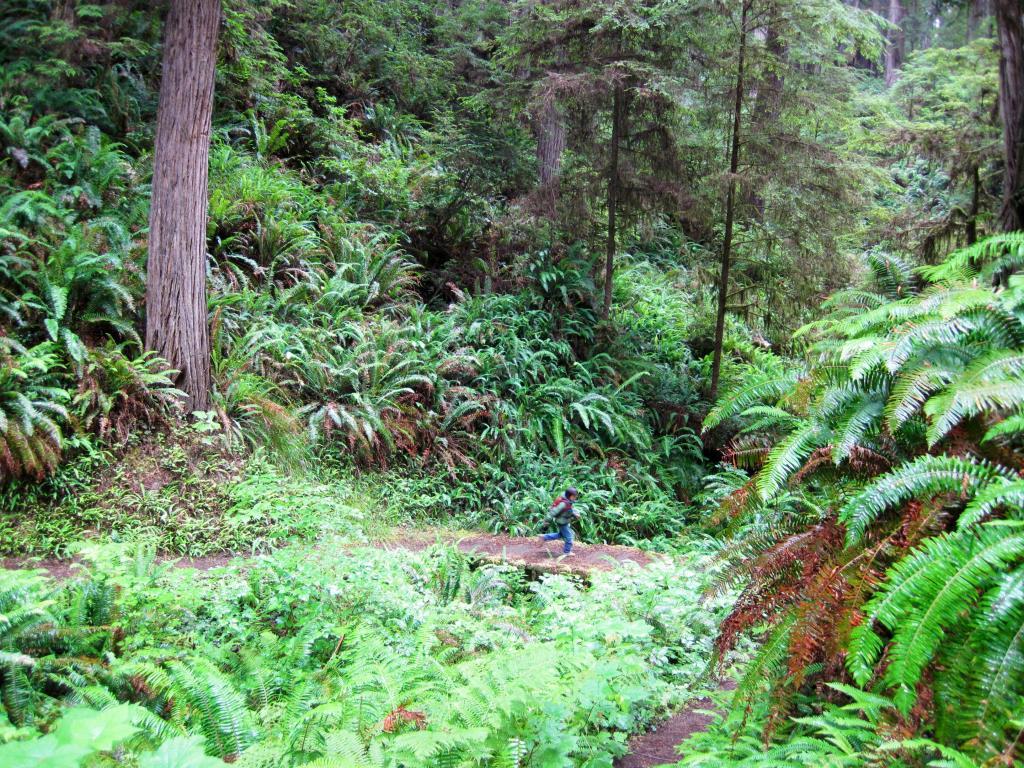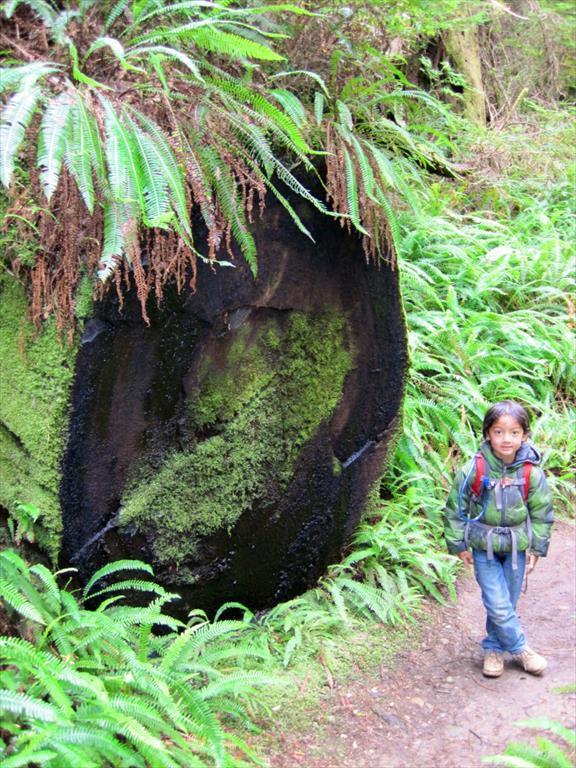 Father and son in Redwood National Park, California, USA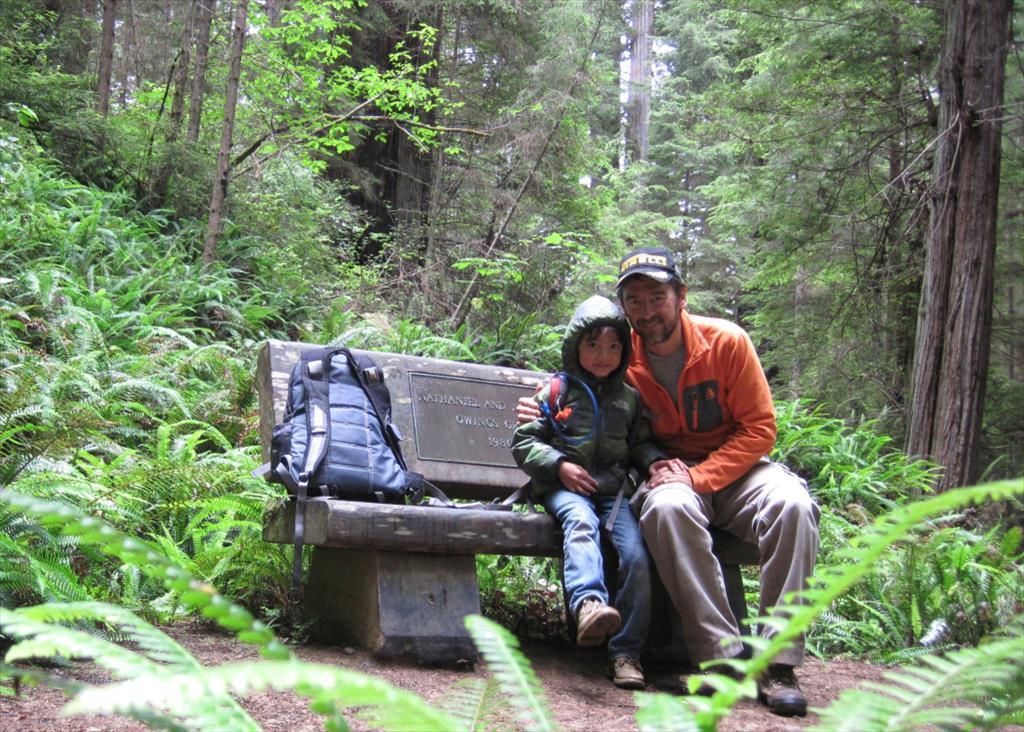 Onwards!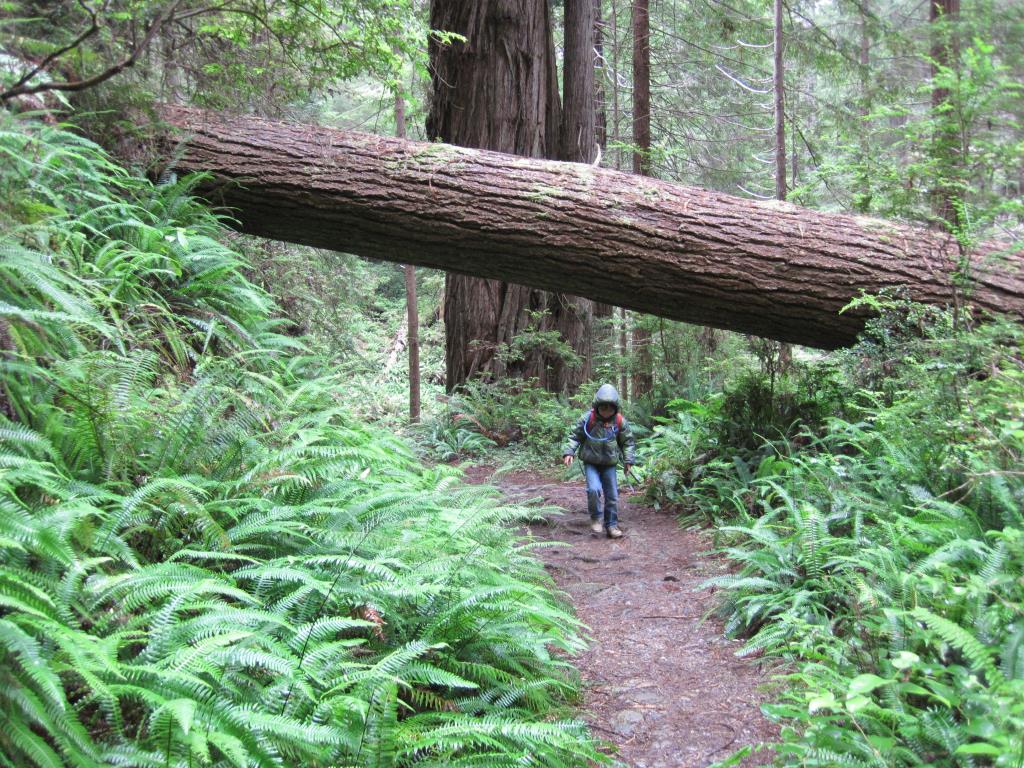 I thought my gf would get a kick out of this phallus covered tree :smile1:
We've reached the Clintonia Trail! Another mile to the James Irvine Trails and 2.8 miles to Fern Canyon!