From Weed we jumped on the Interstate 5 down to the 89.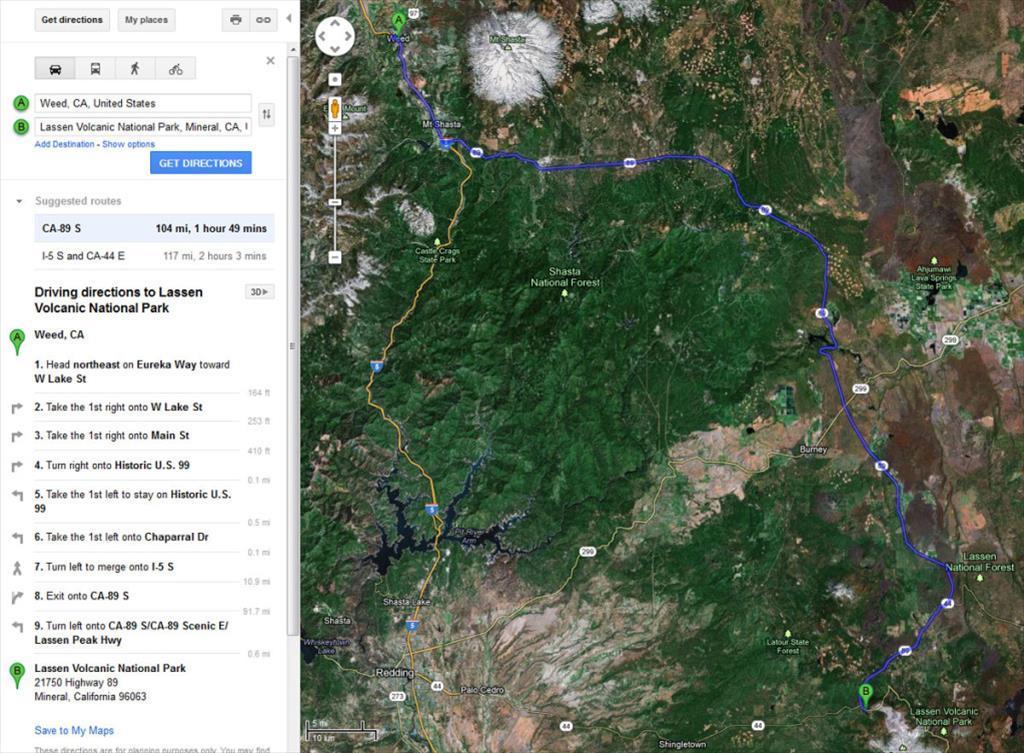 Nice views of Mt Shasta from the West-
While my goal on this trip was to avoid interstate highways as much as possible, this section of I5 was quite pleasant.
Passing Black Butte-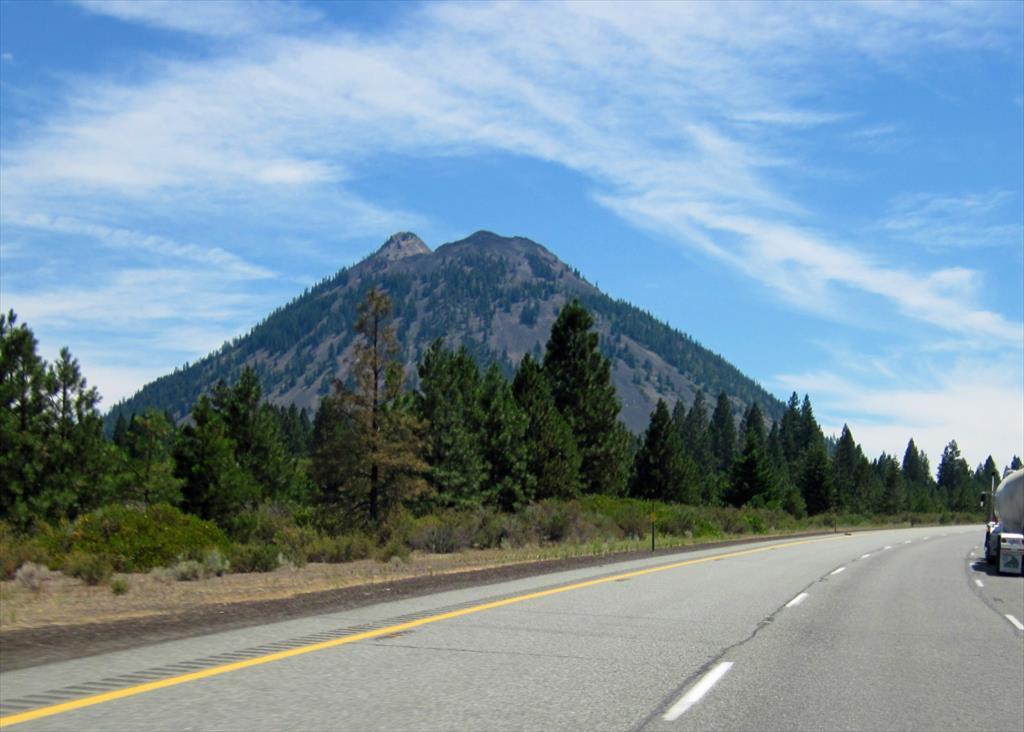 A closer look at Black Butte-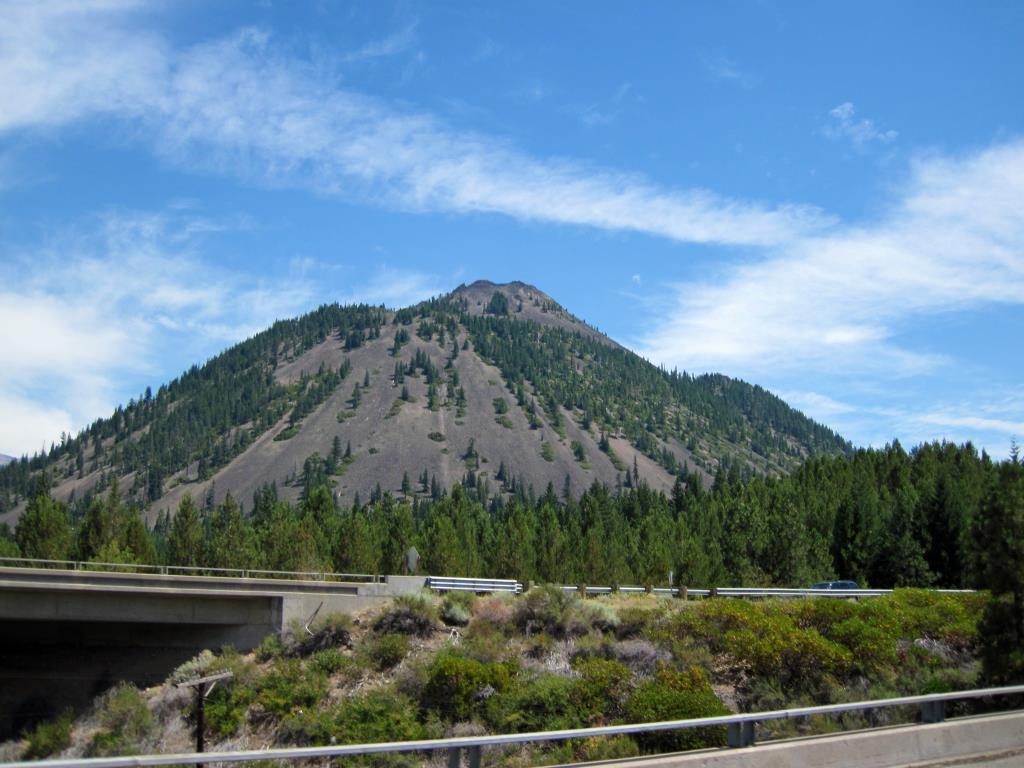 Off the I-5 and on to State Highway 89 headed east then south-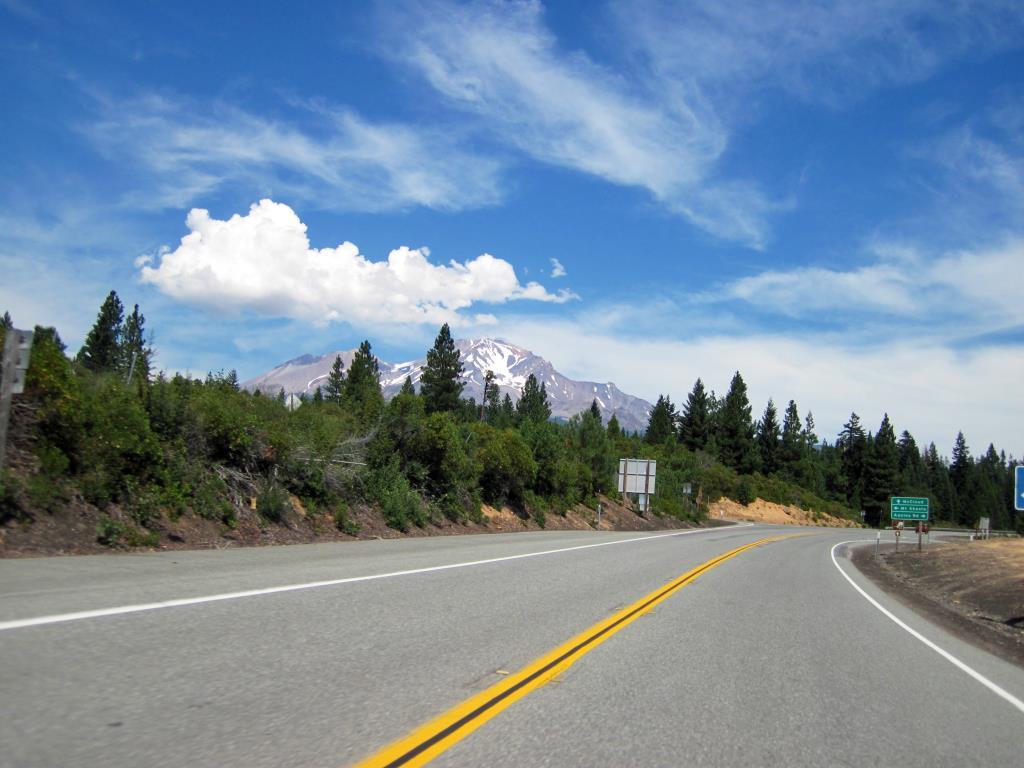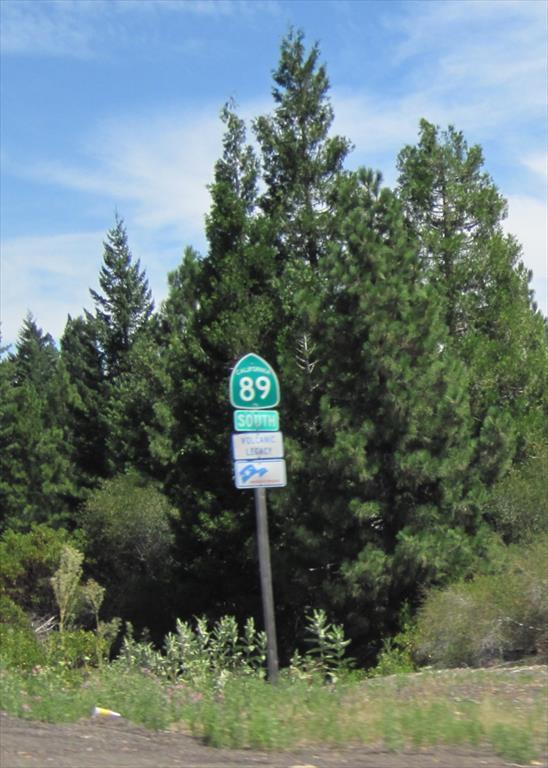 91 more miles to Lassen National Park!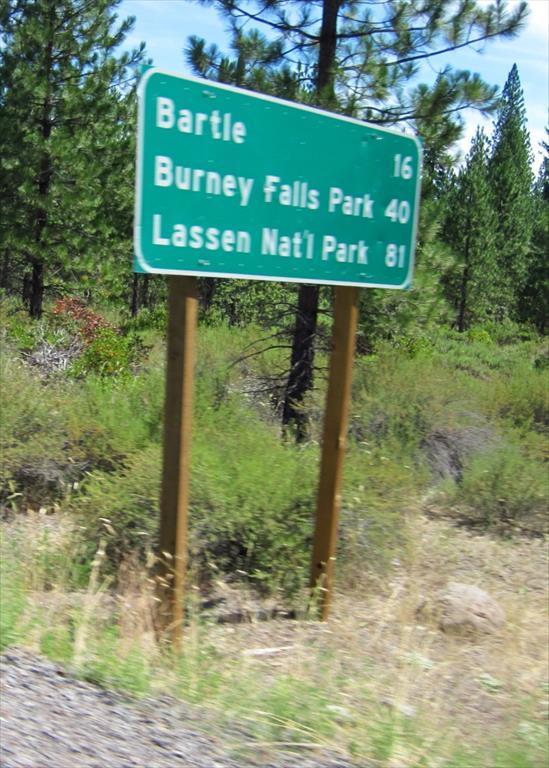 Had the road mostly to ourselves through the Trinity-Shasta National Forests-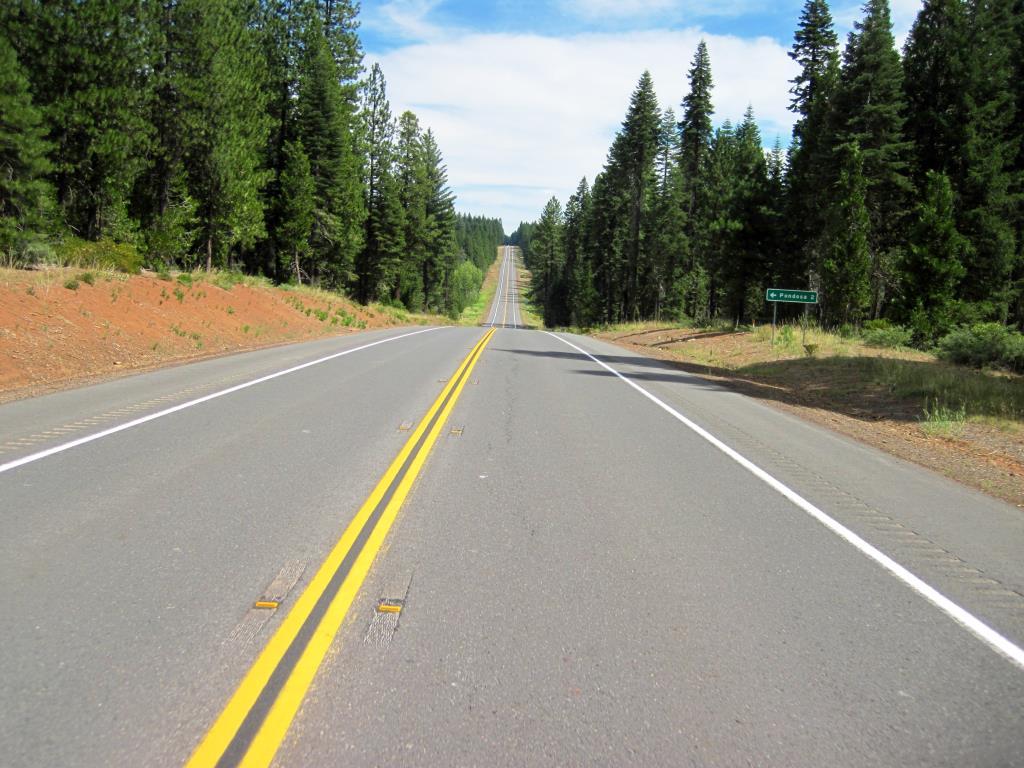 Beautiful road, with an occasional nice curve thrown in-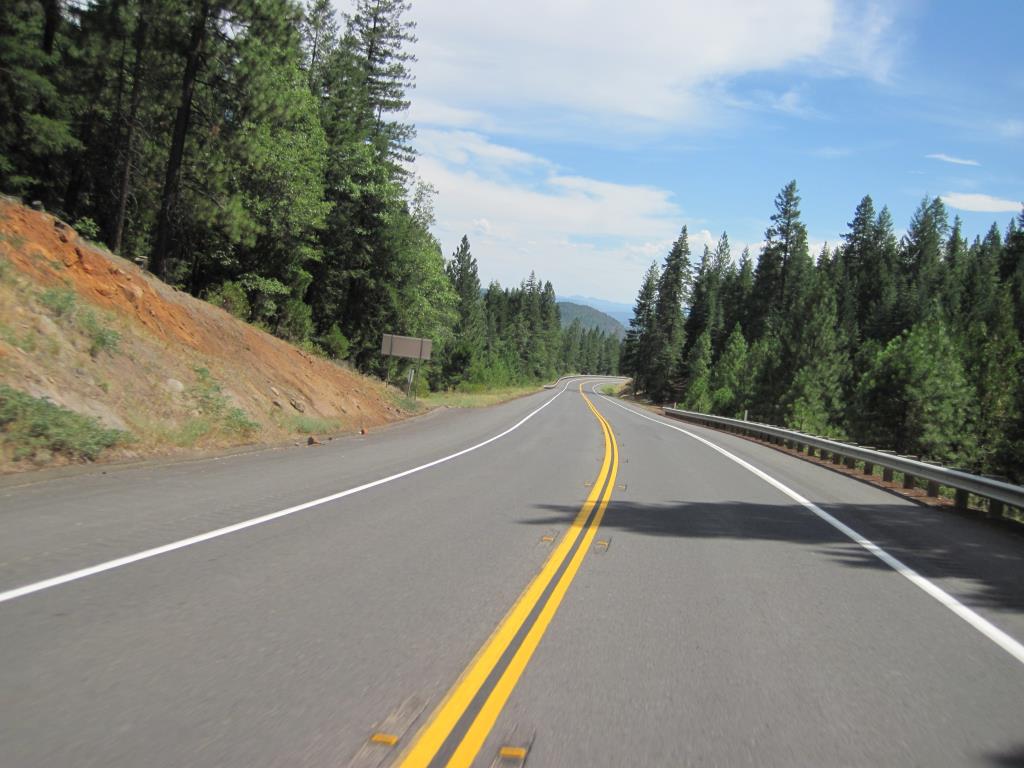 103 degrees Fahrenheit (about 40 C)!
It was very hot, but a dry heat, bearable as long as we kept moving-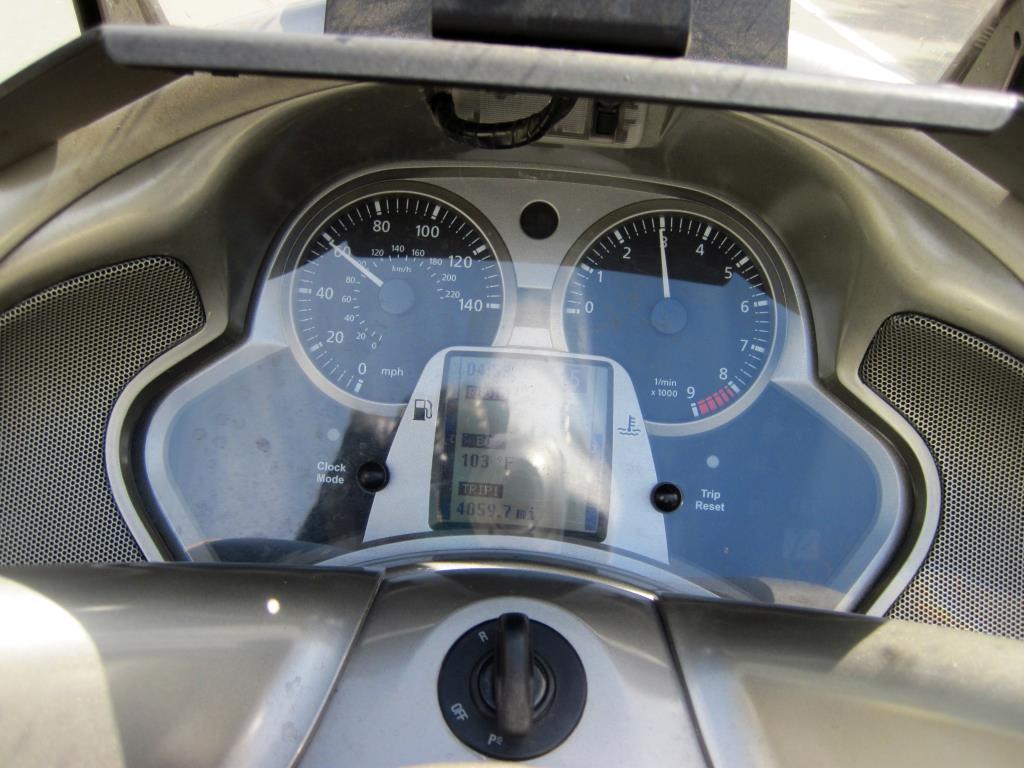 Lassen National Forest!
Hot and dry- fire restrictions in effect!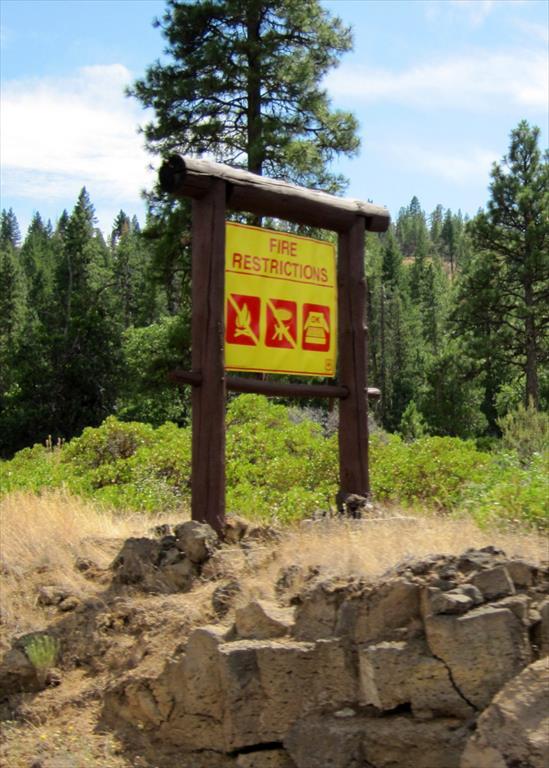 We made it!!! Scored the next to last campsite in the Manzanita campground (so lucky!!!) and headed down to the lake to cool off-