I was very impressed that Kristhawee could accomplish a 4-5 mile hike like that! Rewarded him with ice cream at the Jenny Lake General Store and then we went to check out the visitor center-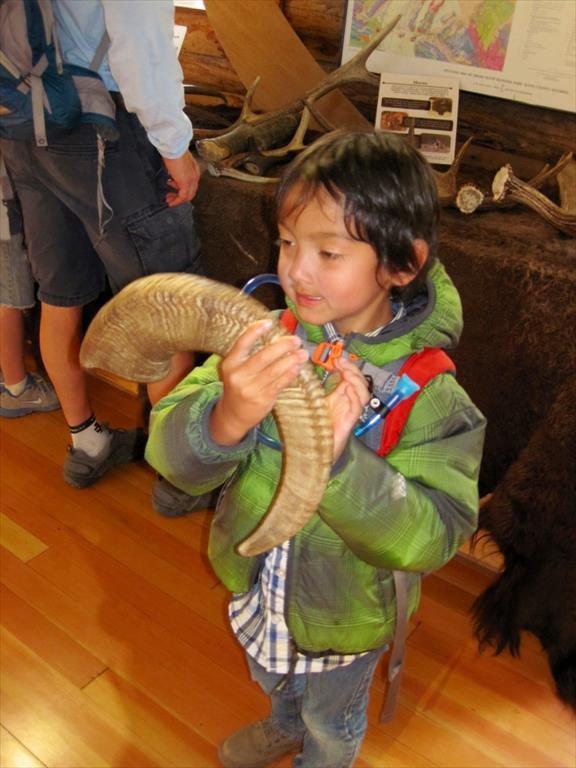 The Jenny Lake Visitor Center is particularly nice- it's in a beautiful old CCC building and there are sofas around a big stone fireplace where you can sit and read books.
Headed back to camp-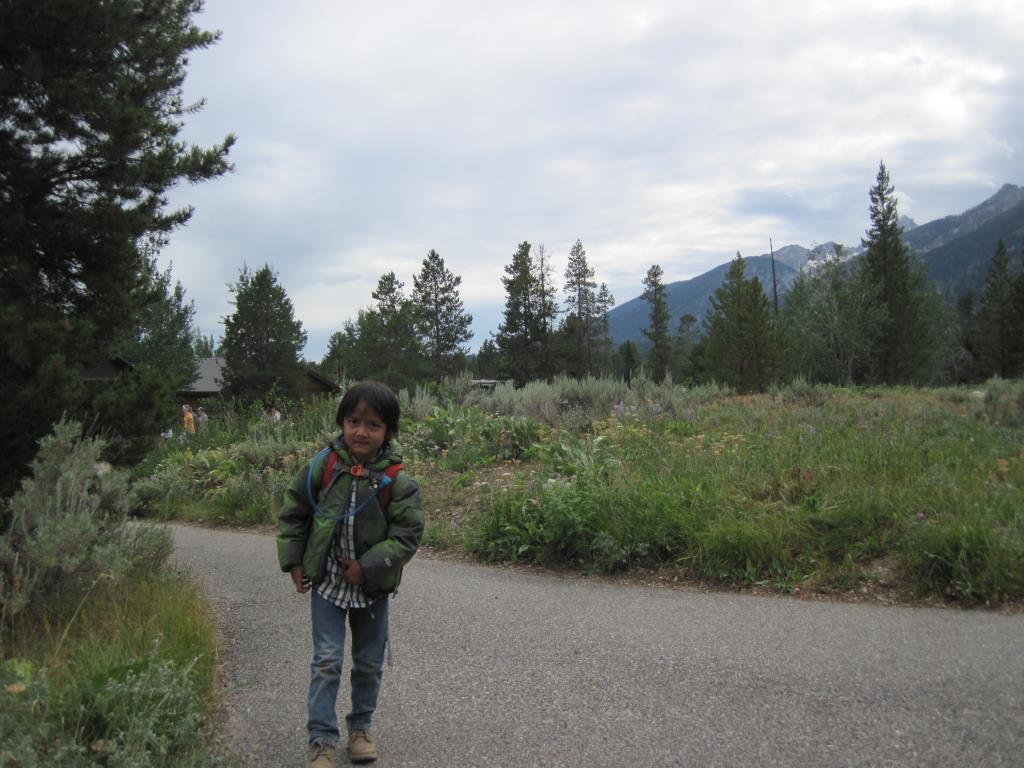 I thought (hoped?) that Kristhawee would be tired from the hike and that maybe we could take a nap.... He looks a bit tired, sitting on the bear box in our campsite-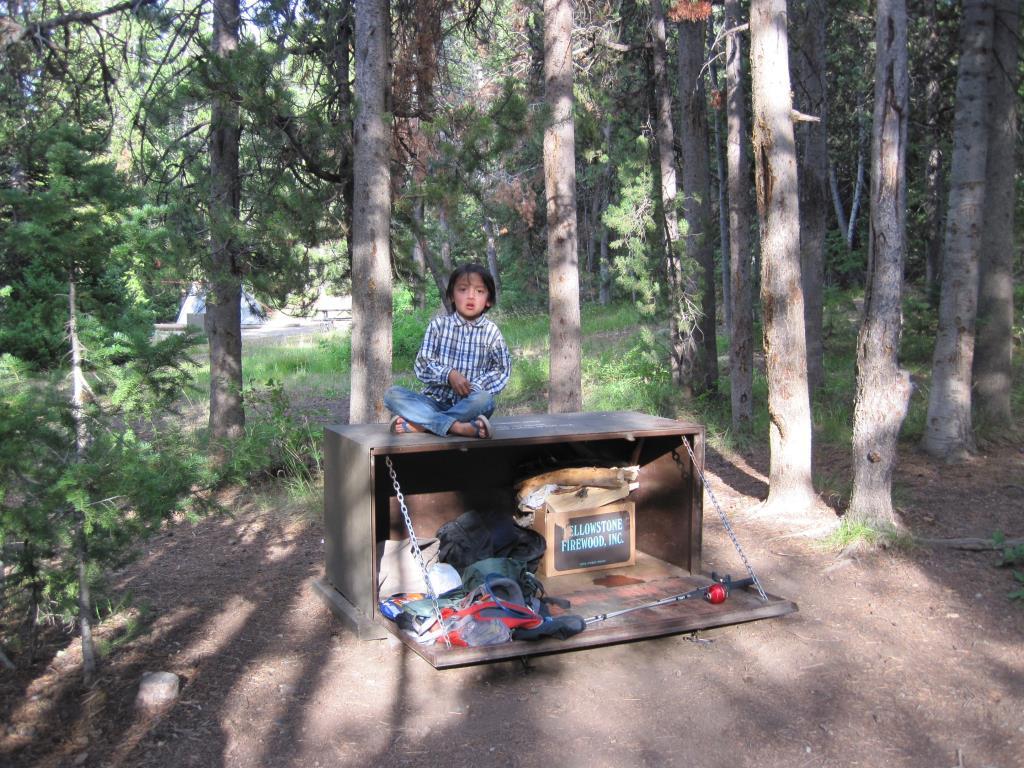 Nope! He met some nice kids from New York and wanted to play play play!
Good lord he has mad energy!
There was a ranger talk about wolves that evening-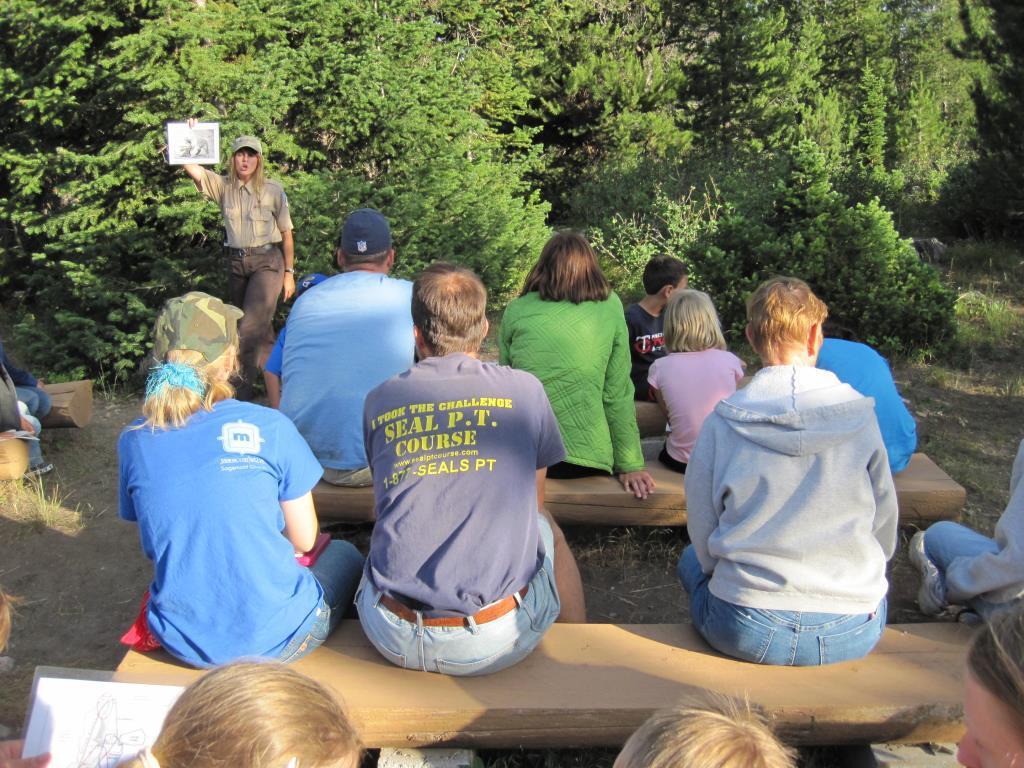 Kristhawee was hanging with his new friends from New York- really nice family!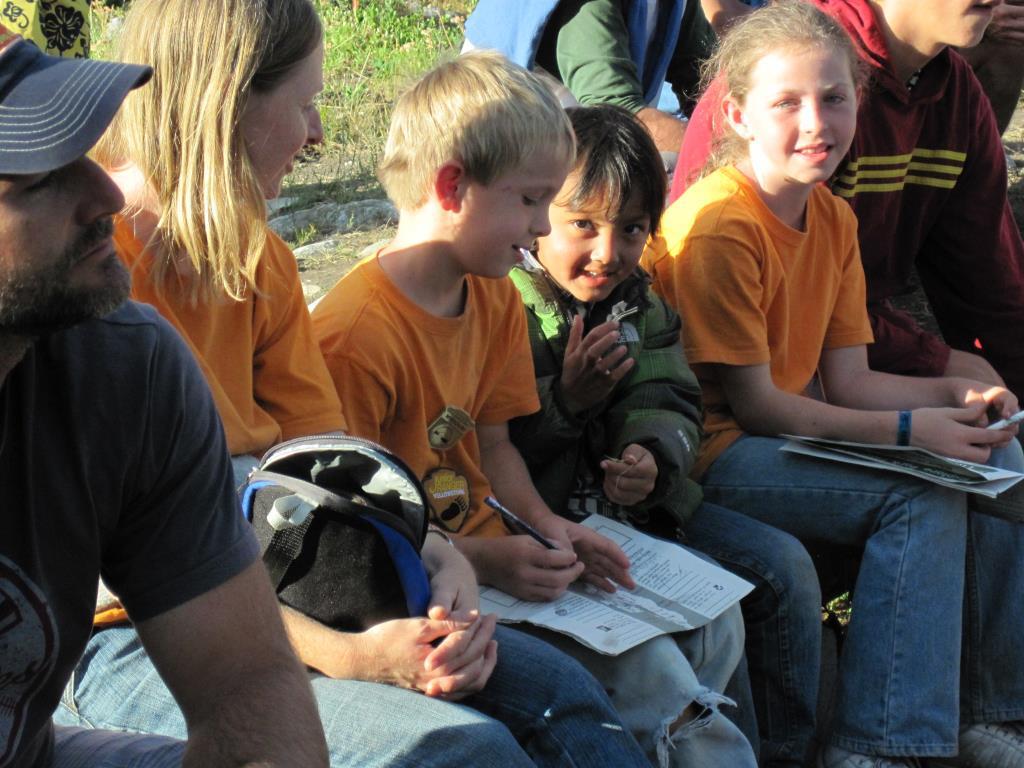 The kids found a baby robin that had fallen out of its nest. They were so concerned and fascinated by it and wanted one of us adults to put it back in the nest, which, as I understand it, you're not supposed to do.
Just then the nice Ranger who had given the wolf talk came by and I asked her what we should do. Her sage advice: "Let it be". So with the Ranger's backing we insisted that the kids leave the baby bird where it was. They took it upon themselves to build the baby bird a nest of sorts and covered him up with grass to keep him warm. In the morning the baby bird was gone and a quick thinking parent told the kids that the mommy Robin had come down in the night and picked up the baby and put it back in the nest. Ah, don't you just love happy endings?
The temperature dropped quickly when the sun went down- a big fire kept us nice and warm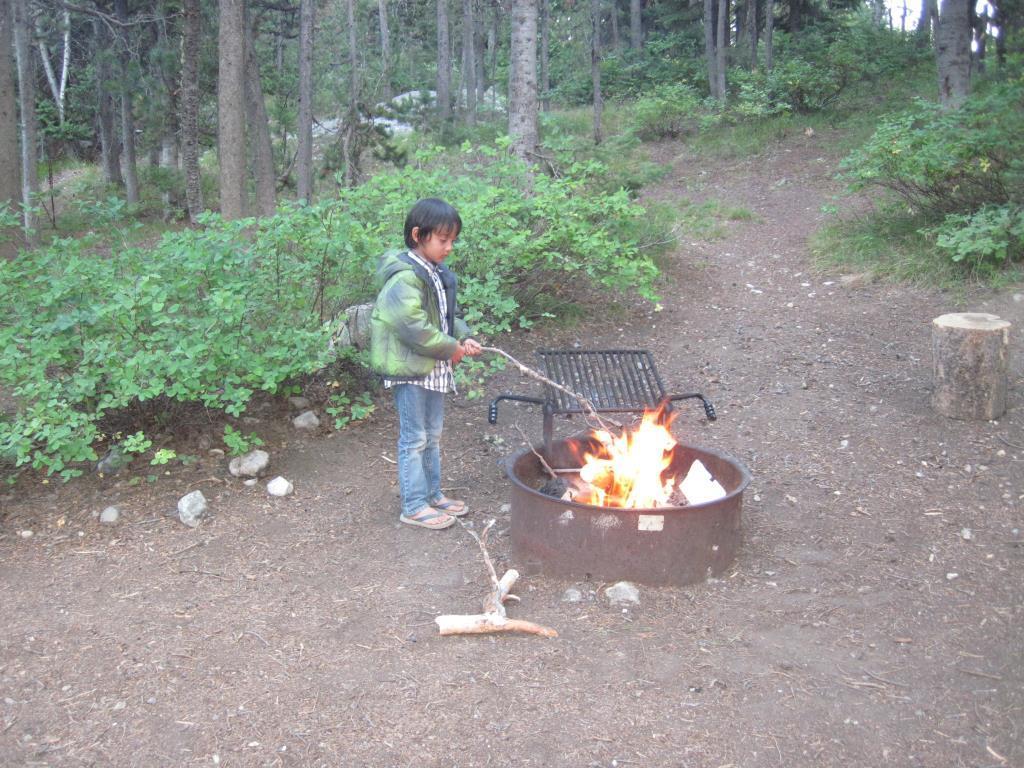 Once we were snug in our sleeping bags we started Kipling's story "Toomai of the Elephants". What a fantastic story- check out the first paragraph:
"Kala Nag (Black Snake), a wise old elephant, has been taken up to the Garo hills to help in the yearly drive to catch wild elephants and break them in. His driver, Big Toomai, takes no pleasure in the work, but Little Toomai, his ten year old son, delights in the camp life. When the wild tuskers are being driven into the Keddah (the stockade) Little Toomai sits high on a post shouting and waving, and when a driver drops the end of a rope, he slips down among the feet of the elephants at peril of his life and throws it up to him. "
My son loves this story (and so do I), but he only lasts a few pages before he passes out. Sweet dreams my beautiful boy- I'll see you in the morning!