From Mammoth Hot Springs we motor south on the Grand Loop Road in the direction of Old Faithful.
Still not sure what this sign was supposed to indicate...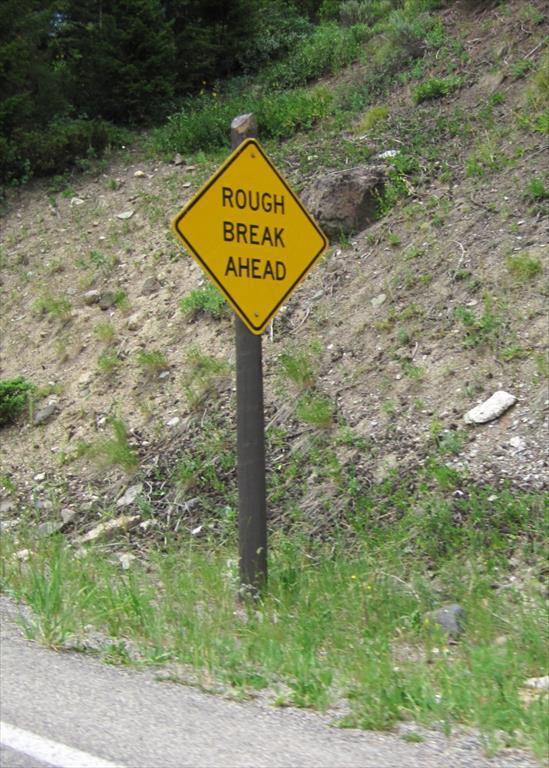 We have friends from Minnesota who are on their way to Glacier National Park and are going to spend tonight in Yellowstone at the Grant Village Campground. We make plans to meet them for dinner at their campground. After the experience at Bridge Bay I'm not keen to spend another night in a Xanterra corporate camp, so we're aiming for Lewis Lake which is only ~15 minutes south of Grant Village.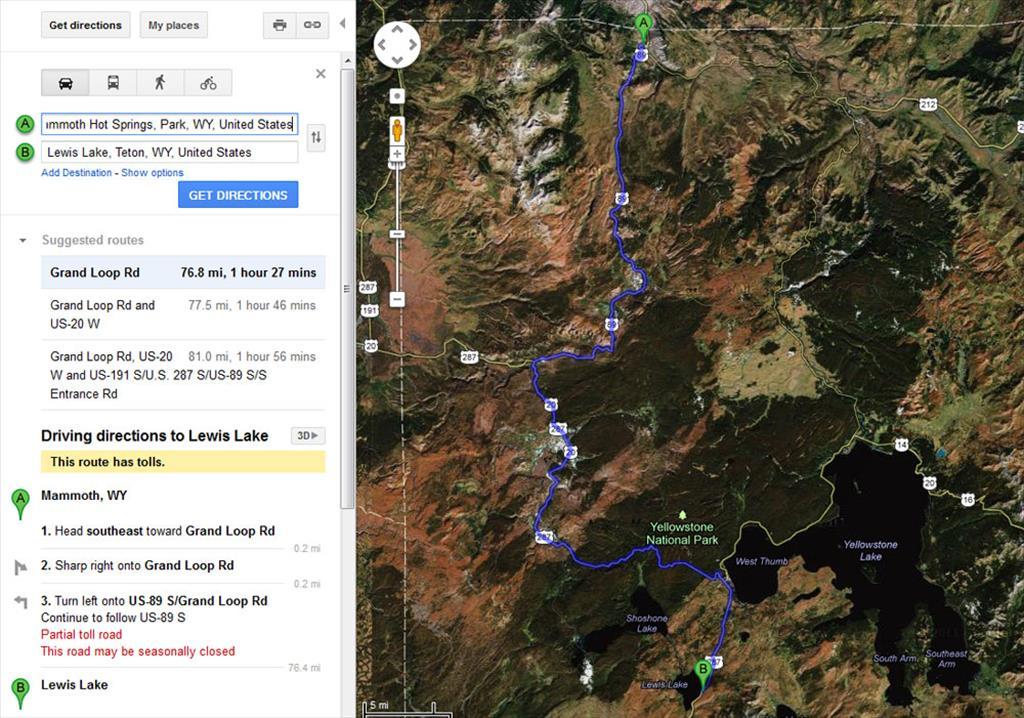 It's only ~75 miles from Mammoth Hot Springs to Lewis Lake, but it's slow going on the Grand Loop Road, with a few wildlife induced traffic jams, slow RV's struggling up steep grades and other nonsense. These roads would be awesome in the off season, but today we just potter along in traffic. That's ok- the views are awesome!
I think this is Gibbon Falls-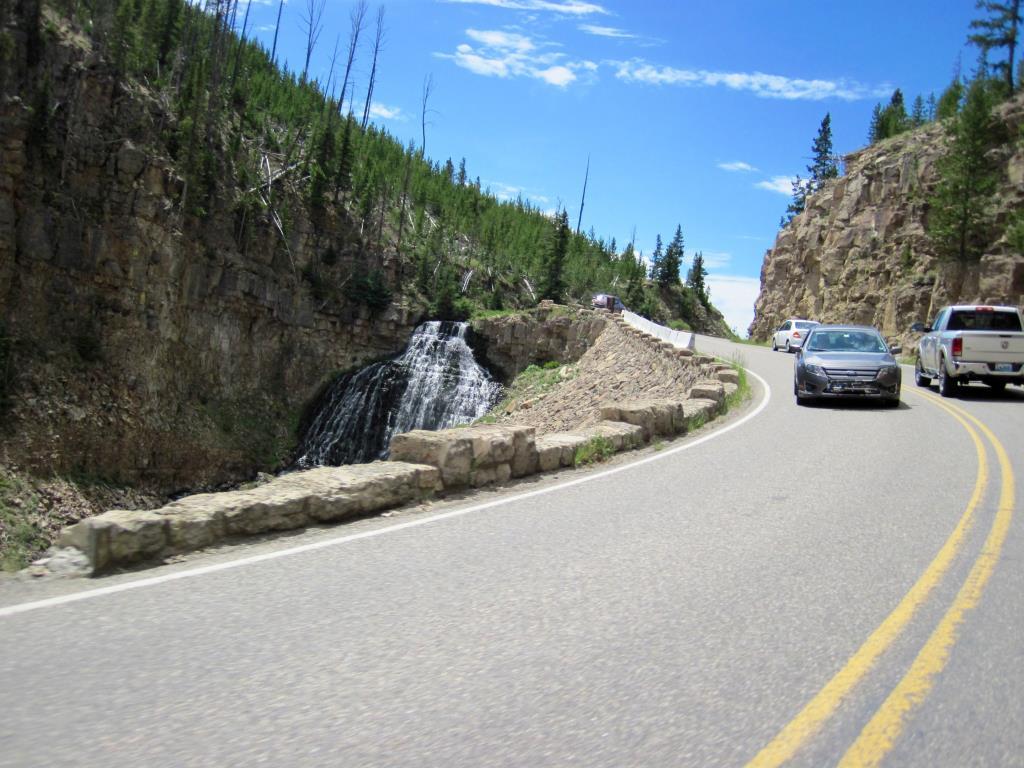 Despite the traffic it's a pleasant ride, perfect weather, and we pass some great scenery.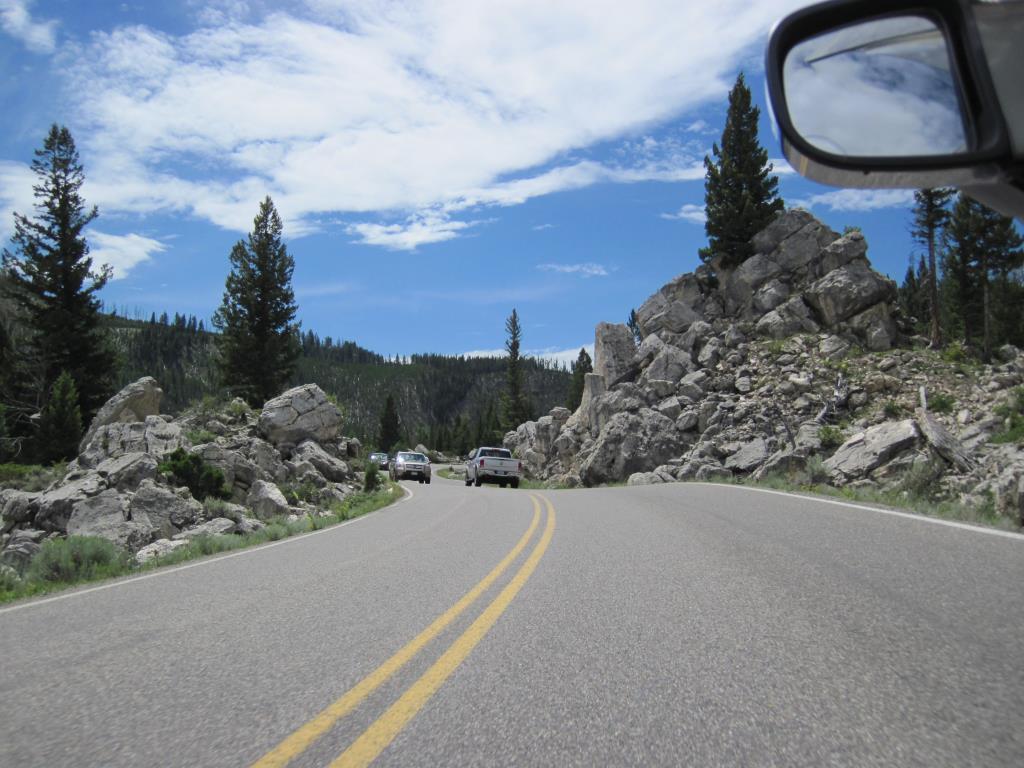 While there is so much to see we don't stop as Lewis Lake is first come first serve and I worry about us finding a spot to camp if we arrive late in the day.
Damn RV blockin my line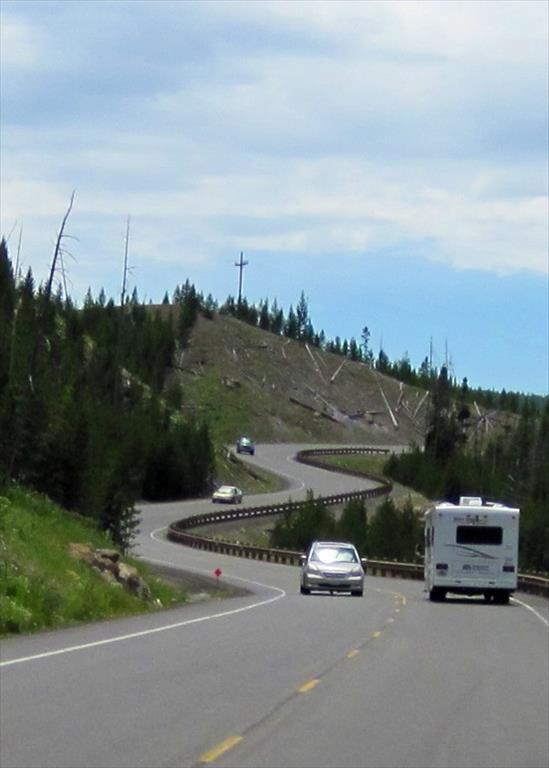 We reach Madison Junction in good time-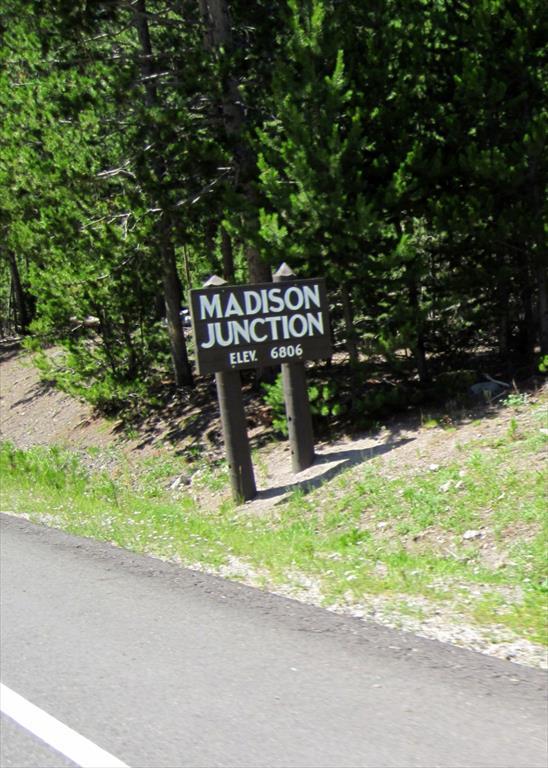 The road follows the beautiful Firehole River-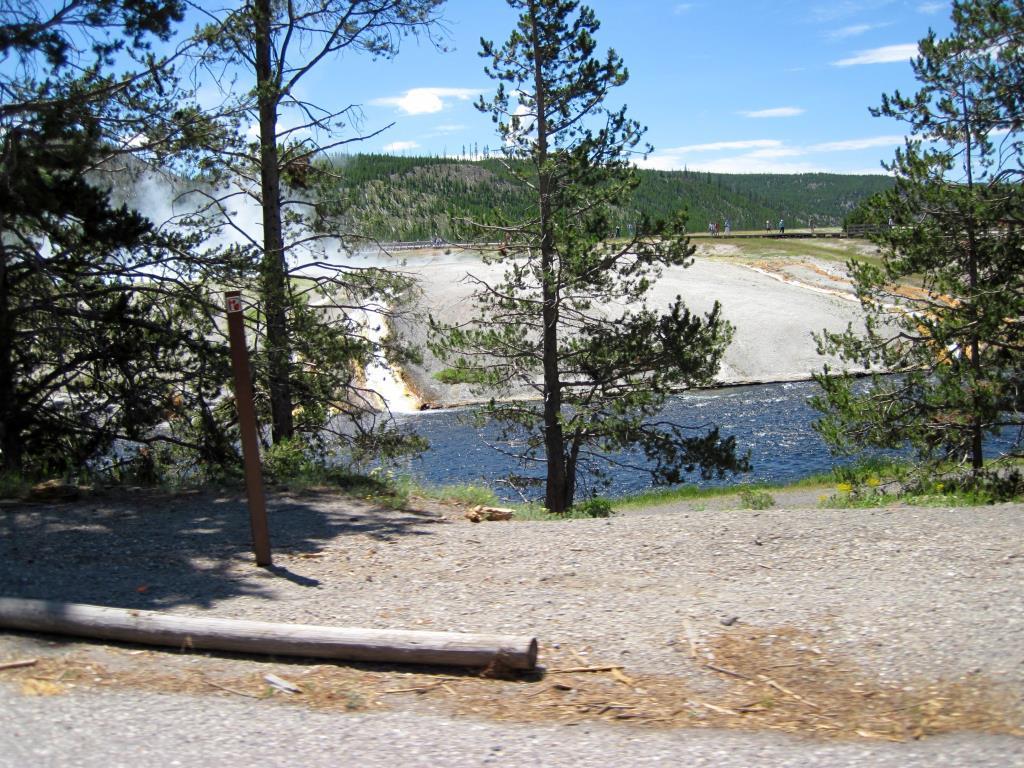 We pass the Midway Geyser Basin and Grand Prismatic Spring- one could easily spend a month in Yellowstone and still not see everything. Still I like to think that we hit most of the top spots.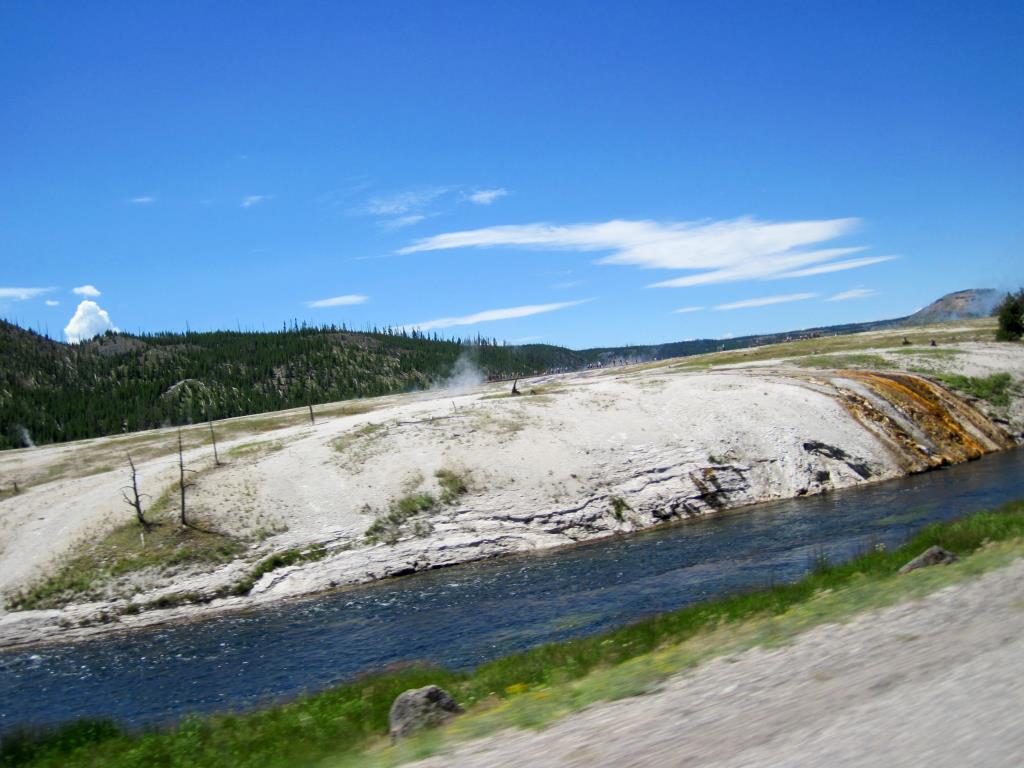 Caught a glimpse of the West Thumb of Yellowstone Lake as we approached Grant Village-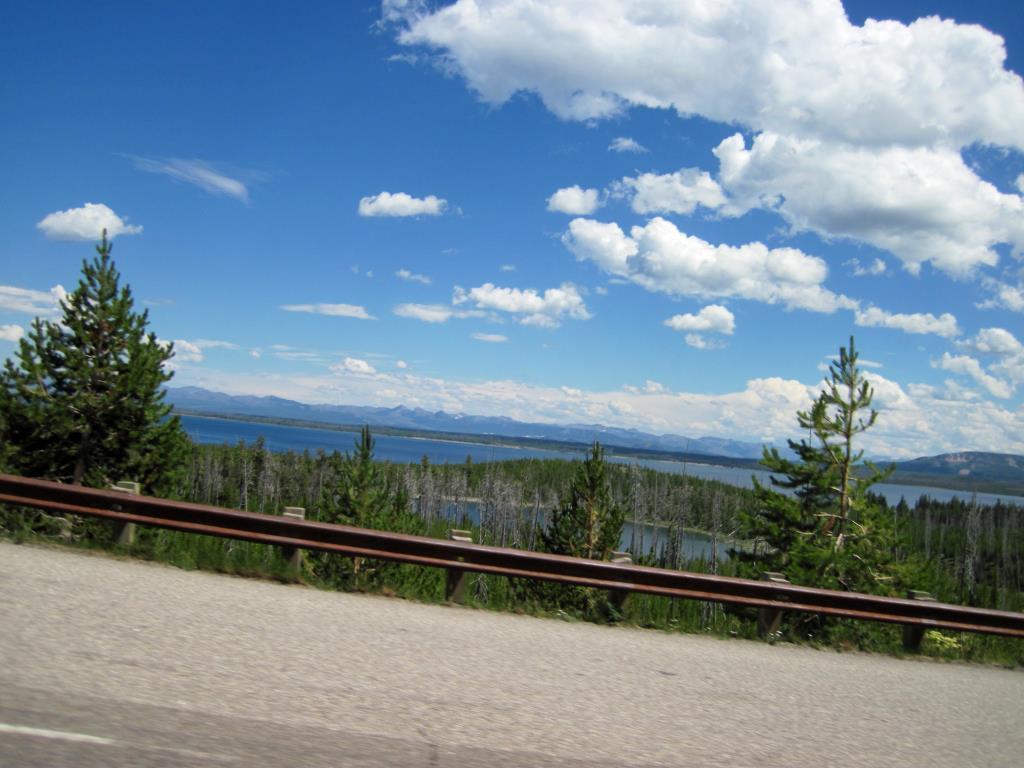 Yellowstone National Park connects to Grand Teton National Park to the south and Jackson Hole isn't very far away-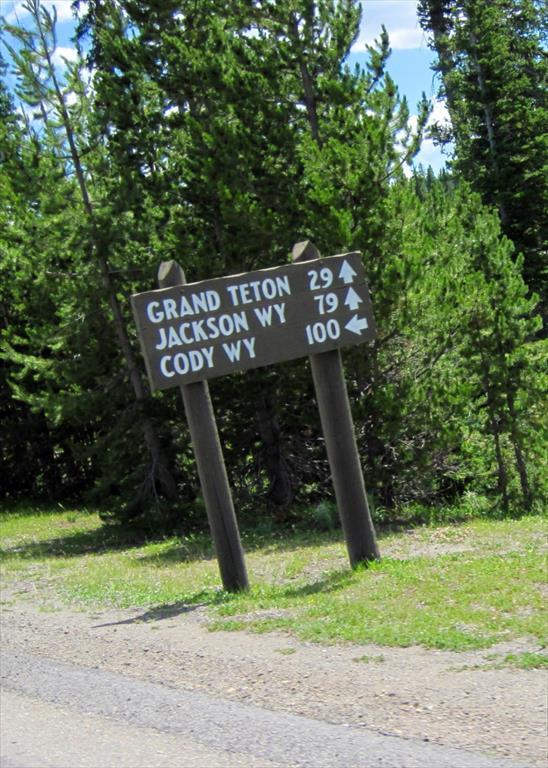 We're almost at Lewis Lake when we encounter another wildlife induced traffic jam, this one caused by a big bull elk who is not shy in the least-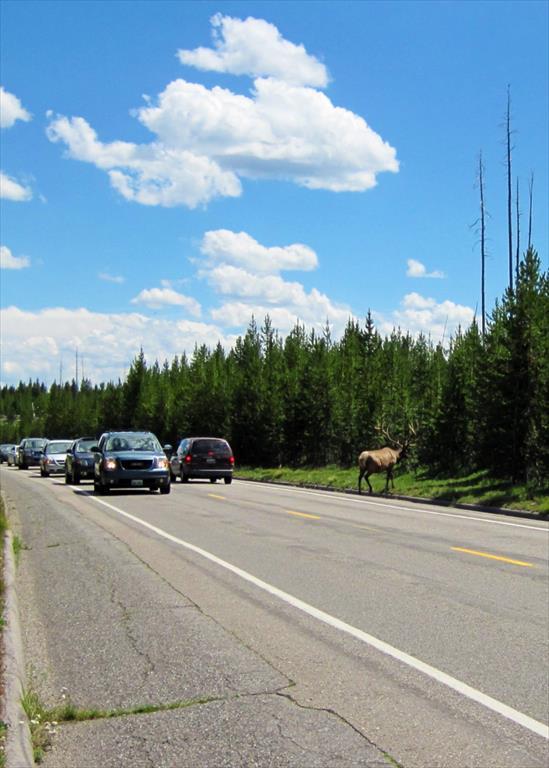 The traffic slowly moves past, everyone stopping to take pictures of the mighty elk- not even the noise of these Harleys phased this critter-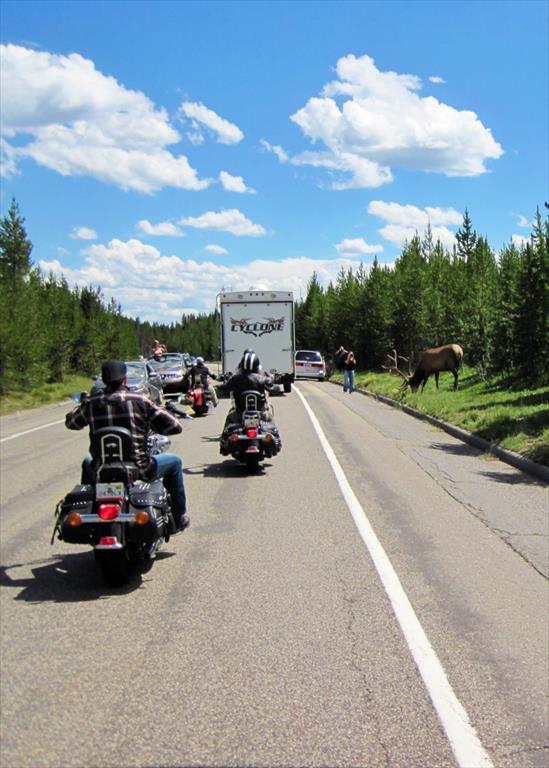 So close we could have reached over and petted him!
Kristhawee was mighty impressed by this beautiful animal-
Movin again!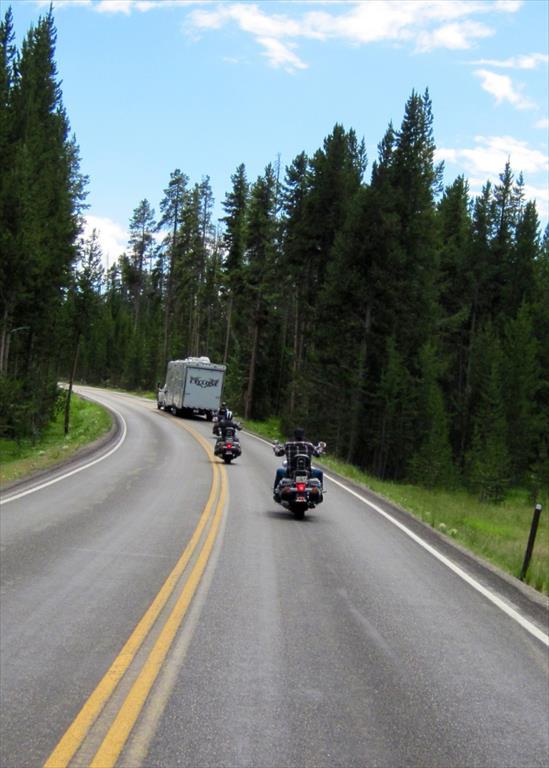 We made it to Lewis Lake!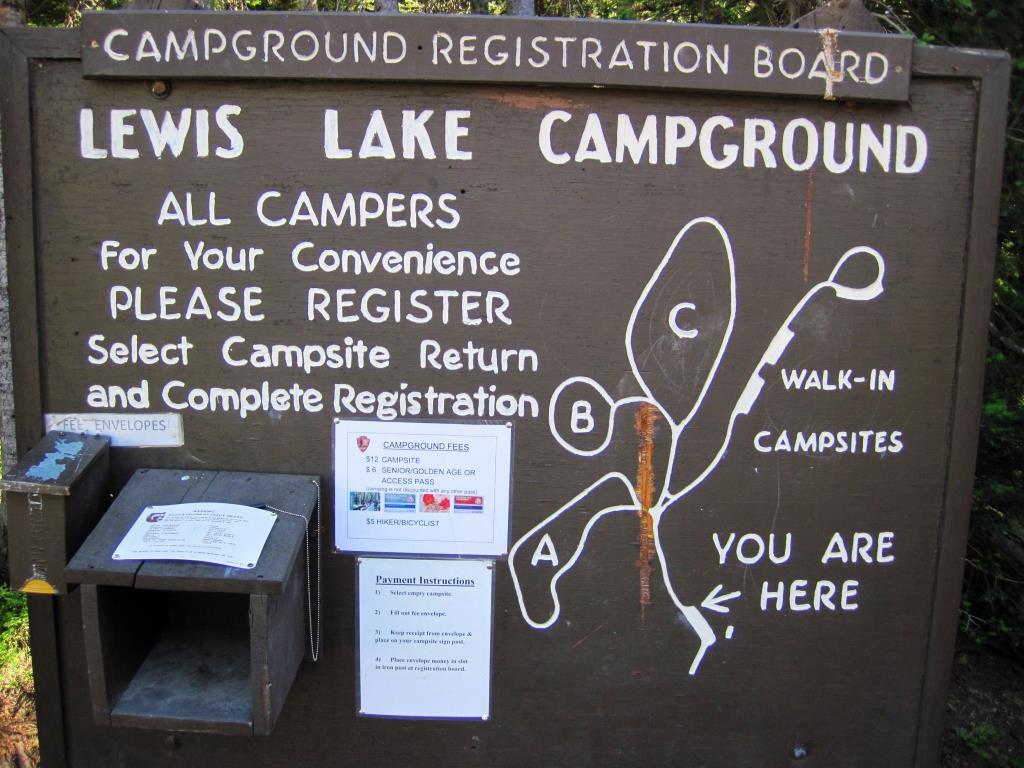 The Walk-In campsites were all taken, but we found a pretty decent spot in the C loop-
While Lewis Lake didn't have the amazing views of Tower Falls campground and the sites were closer together, it had a size restriction on RV's, no hook-ups and no generators allowed- perfect!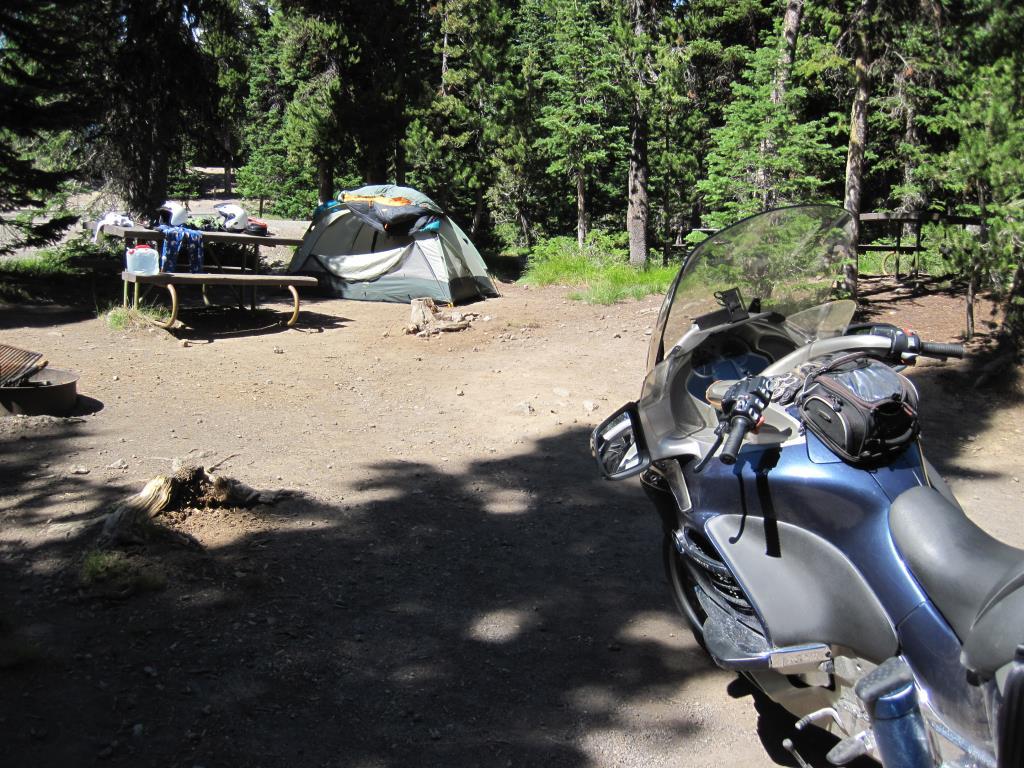 Little guy wants to fish!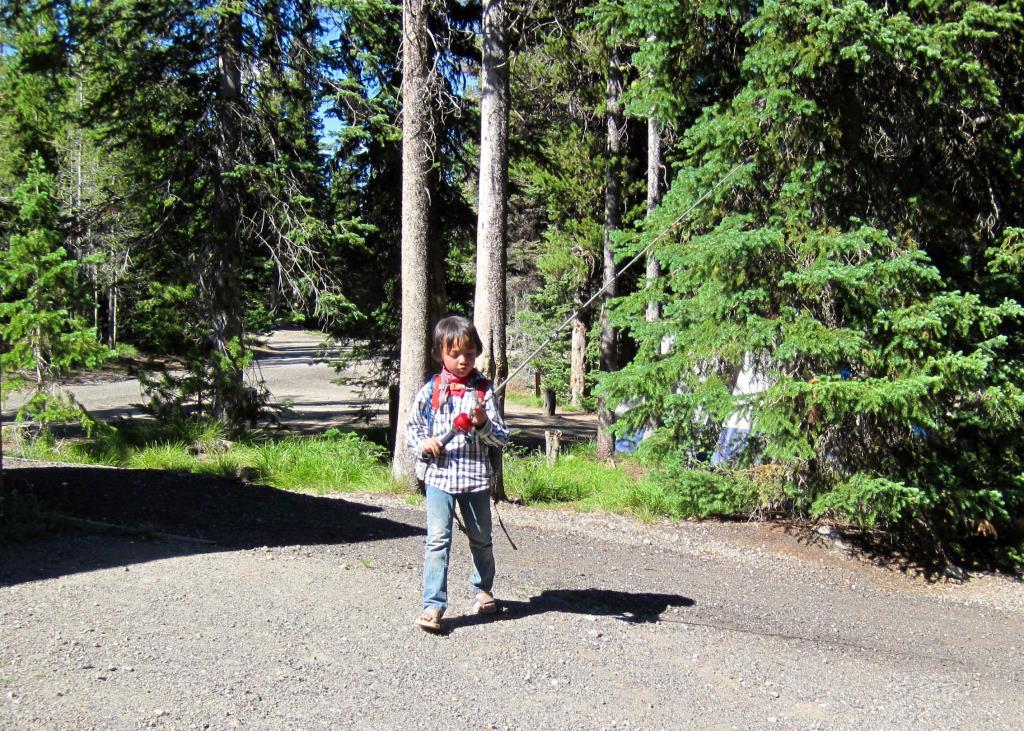 Let's go!