A few years ago I looked for, and found, the road up from Chai Prakarn to Sinchai that goes via Tham Ngop, and Pha Daeng to Doi Ang Kang. I was really surprised to be just a few kms from Chai Prakarn and still on the lowland to find a big Chinese community at the above named place. I dont live that far away (Tha Thon) and yet had never heard about a village this size quite close to the main road.
A few weeks back I passed through again and in a rush to get up the mountain never stopped.
Today, Mar 3, I came down the hill from Sinchai and was desperate for my second morning coffee and stopped at the first roadside sign that said 'fresh coffee'. It was a revelation.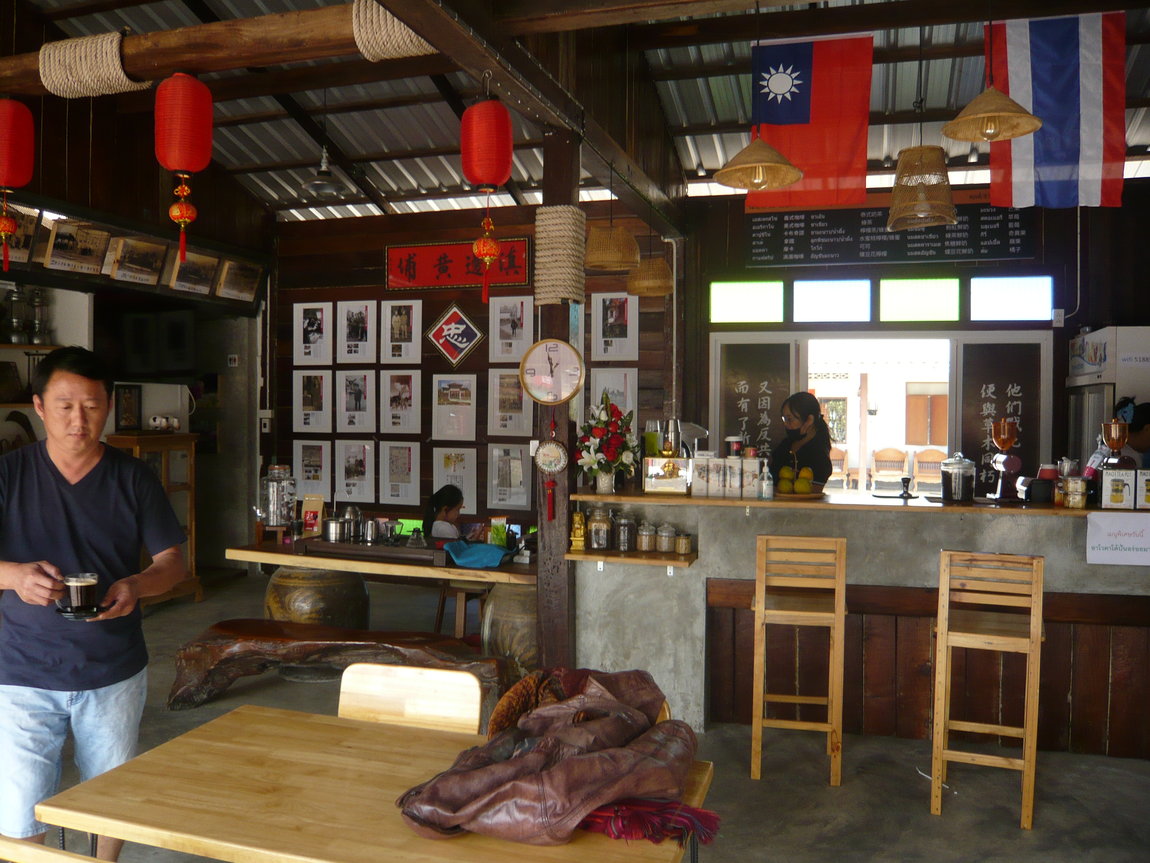 A very smart place, set back off the road across a wide footpath, all signs in Chinese and Thai and an owner in attendance who looked like a Singaporean on holiday.
As a coffee shop it was great with good seats, great decoration and terrific local coffee at 30b a cup.
What made it far more exceptional was the terrific display of old photos, maps and even memorabilia of the arrival of the KMT soldiers in North Thailand and Burma.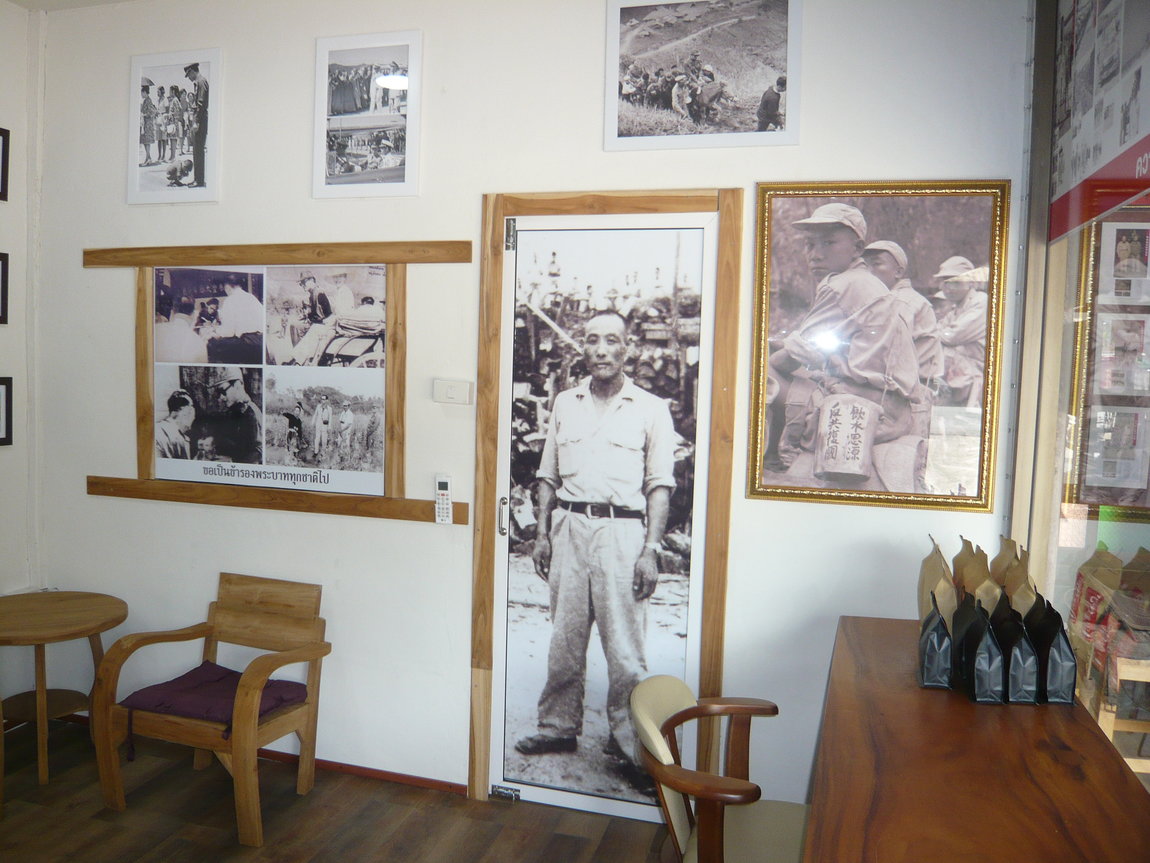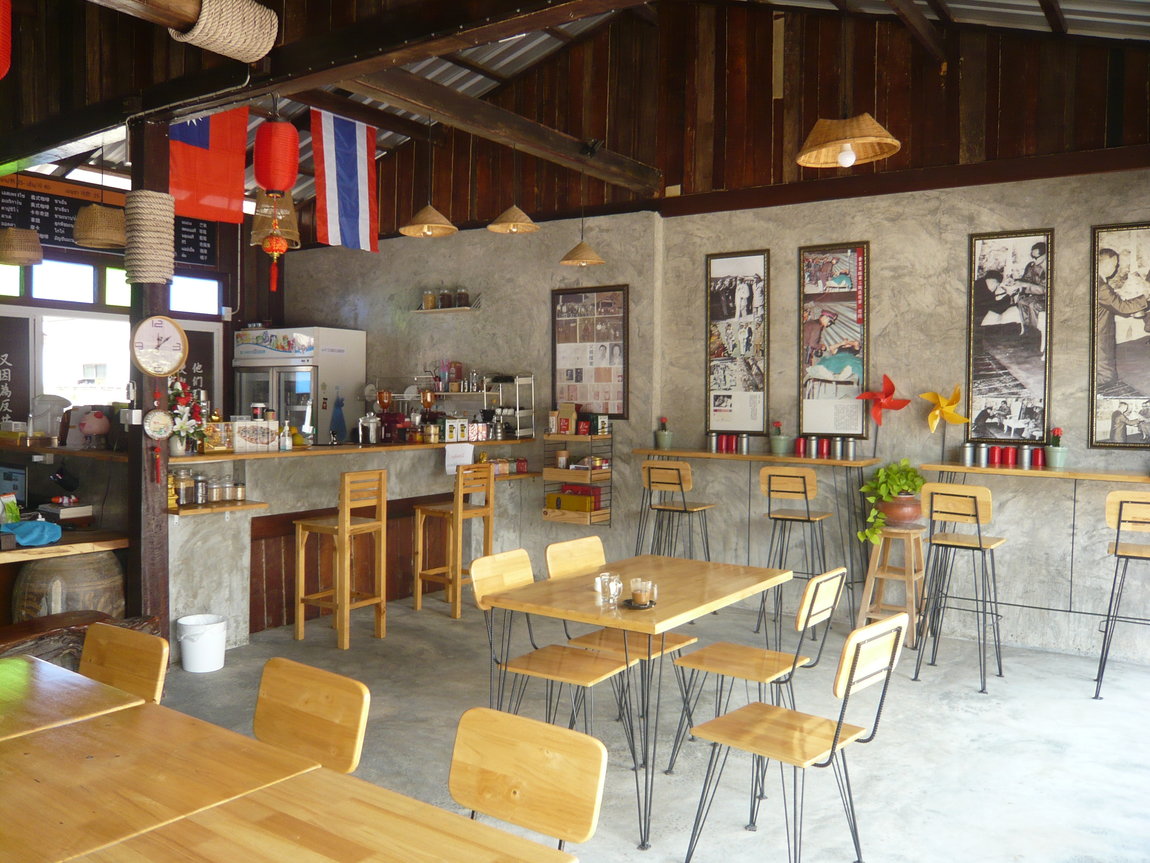 A classy display and a friendly husband/wife team who I think may speak a little English if pushed.
Well worth a 20 minute break and bags of local coffee for sale instead of shopping at Tesco.
Last edited by a moderator: