This was another good ride full of "adventure" ... pit stops, night ride, mountain crossing, sea crossing, off roading all rolled into 3D 2N and 1730km. This ride took place mid July 2012.
We left rv at midnite as scheduled and rode the NS highway all the way to Changlun. Of course the adventure bit started a bit early on the ride as we had to make a pit stop in Ipoh for supper and also to remove my hugger as it was rubbing on my new tires. So after a quick fix and with the hugger stowed away we rode on reaching Changlun around 5:30am. We did our forex, immigration forms and insurance and after a short breakfast we headed to Wang Kelian where we did our border crossing ..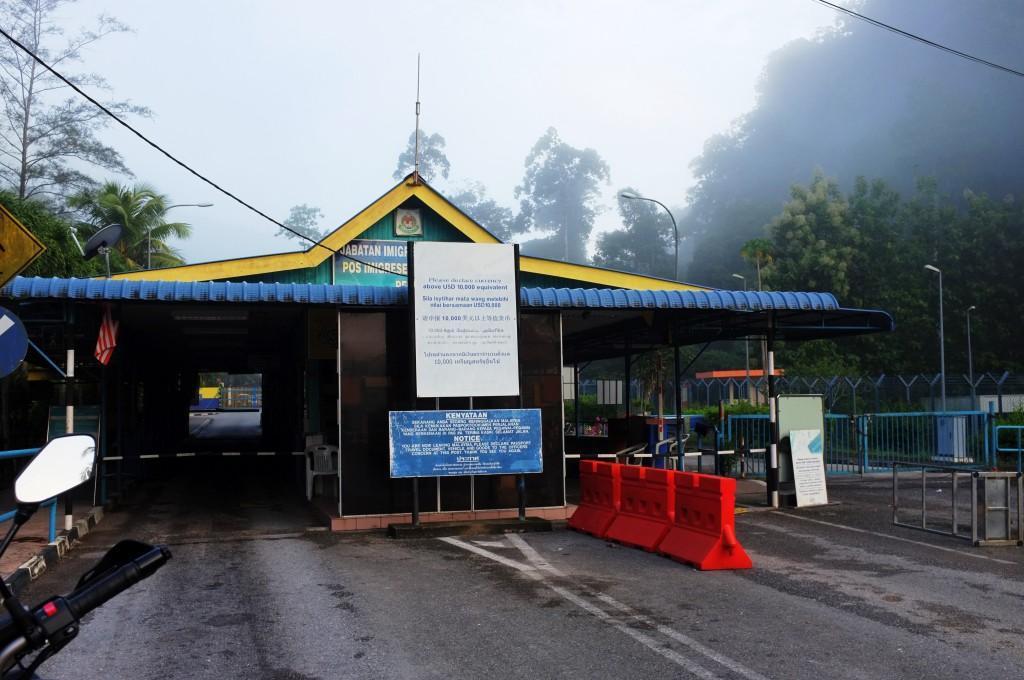 The ride from Changlun to Wang Kelian border crossing is an excellent ride passing through sugar cane plantations and the Timah Tasoh dam further north. From Timah Tasoh the route takes us across a mountain range before descending to the border post. Doing this stretch in the early hours of the morning is like being in MHS in December ... absolutely fantastic views.
Since this was a minor border crossing the post is only opened at 8:00am Malaysian time.