The Mission
: GT-Rider Up-Country dinner: Lampang, Wednesday 27th June
Day 1:
Route
: 108, 1103, 106, 1219, 1184, 1274, 5006, 11
The Team
: Me, myself and I
The Bike
: Honda Rebel "Dual Sport"
Whilst the shortest distance between two points is a straight line, it is equally true that the journey is more important than the destination... So - I could have reduced the ride to Lampang to the shortest/fastest route, 253 kms, on boring 4-lane roads but that is not the way I like to roll.
Buddhist quotation:
"
Happiness is a journey and not a destination
"
This implies that we should place the focus on our
journey
through life, moment by moment. The journey shows the world who you are and - as it unfolds - it creates your character. In that respect, it is far more important than the destination. The same destination can be reached by many people, but its not the place that determines who you are, its how (and why) you got there...
Like many of those who are here riding around Thailand, I've always had a passion for exploration - and wondering where a road goes can lead you into all sorts of interesting experiences! My first choice of roads are those 4-digit, 2-lane ones, where there's not much traffic volume. Preferably hilly routes with lots of ups and downs and twisties.
R108
: I have to ride it to go almost anywhere west. It is a great road, except for a few kilometres of construction from just after Mae Ho (25 kms from Mae Sariang). If its been raining, its mucky - and that's what I got on Wednesday morning after passing through MS at 8:30 am. It had actually stopped raining as I was leaving, and if I had waited an hour, conditions would have been far better...
R1103
: at Ban Hot, I took the 1103 road signposted to Doi Tao - the top end of the Bhumipol Reservoir. This is a lovely fast road the swerves through rolling hills all the way to the R106, a distance of 67 kilometres.
For Ian
: Just before the 1103 meets the 106, there is a "
Nork
" on the ridgeline here too!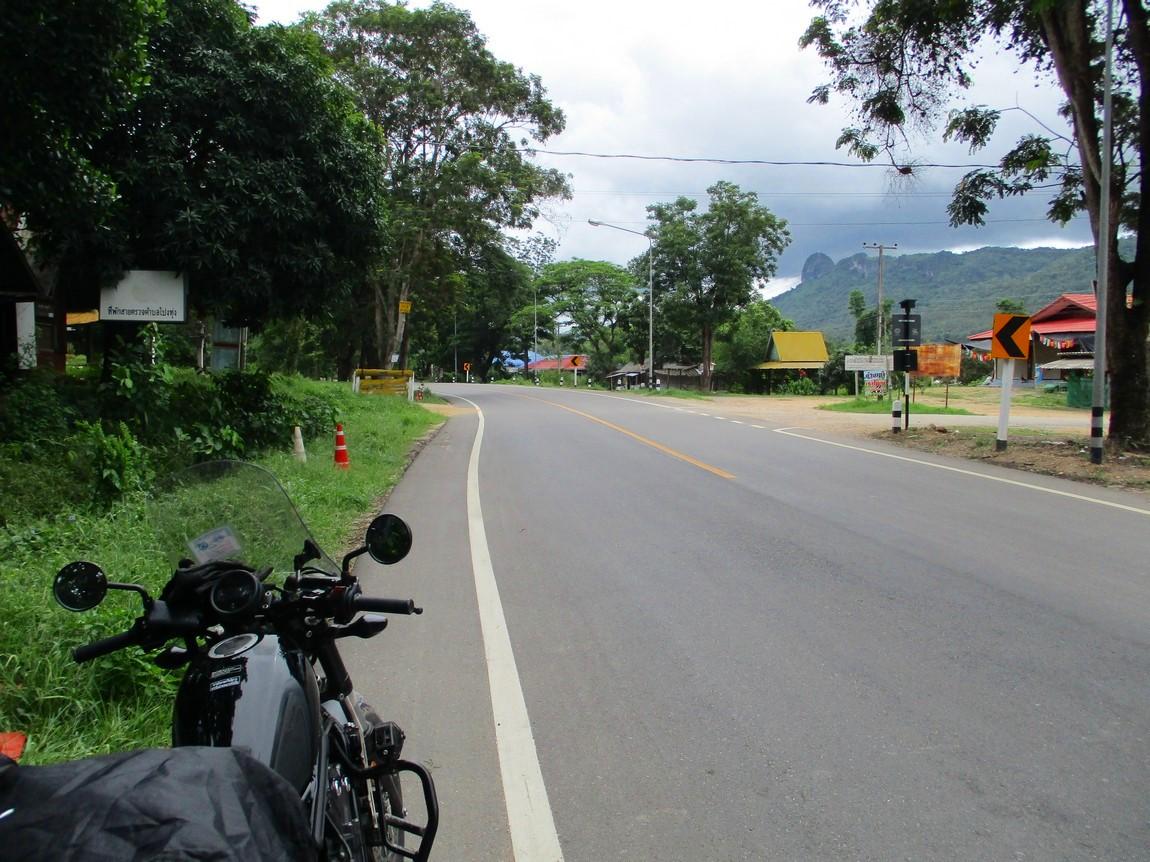 Not as big as
Doi Nork
on the R120, but distinctive just the same....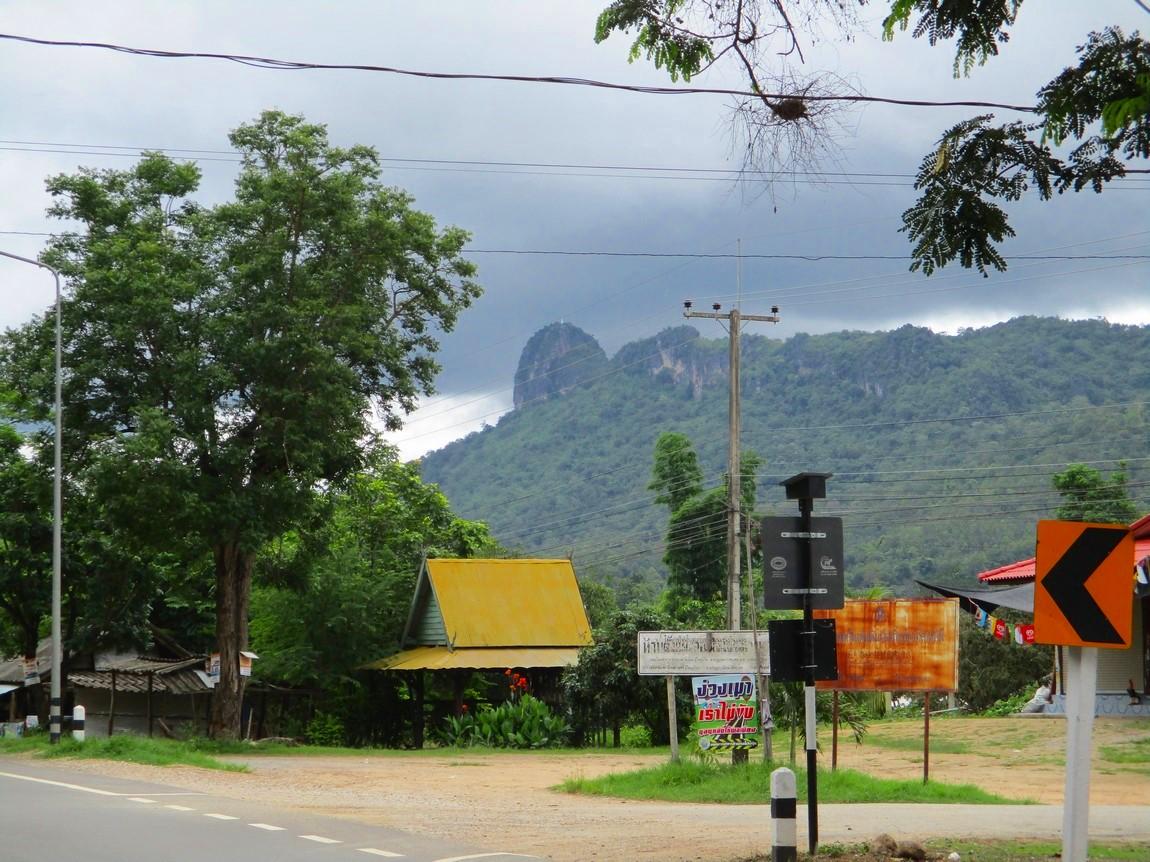 R106
: Stayed on that for only 6 kms or so, then turned left onto R1219.
R1219
: this a nice country road with a good surface, through some very nice villages, takes you some 17 kms to the 1184.
R1184
: the 15 km ride is very pretty, through with low hills and pleasant little villages with lots of curves and glorious agricultural scenes.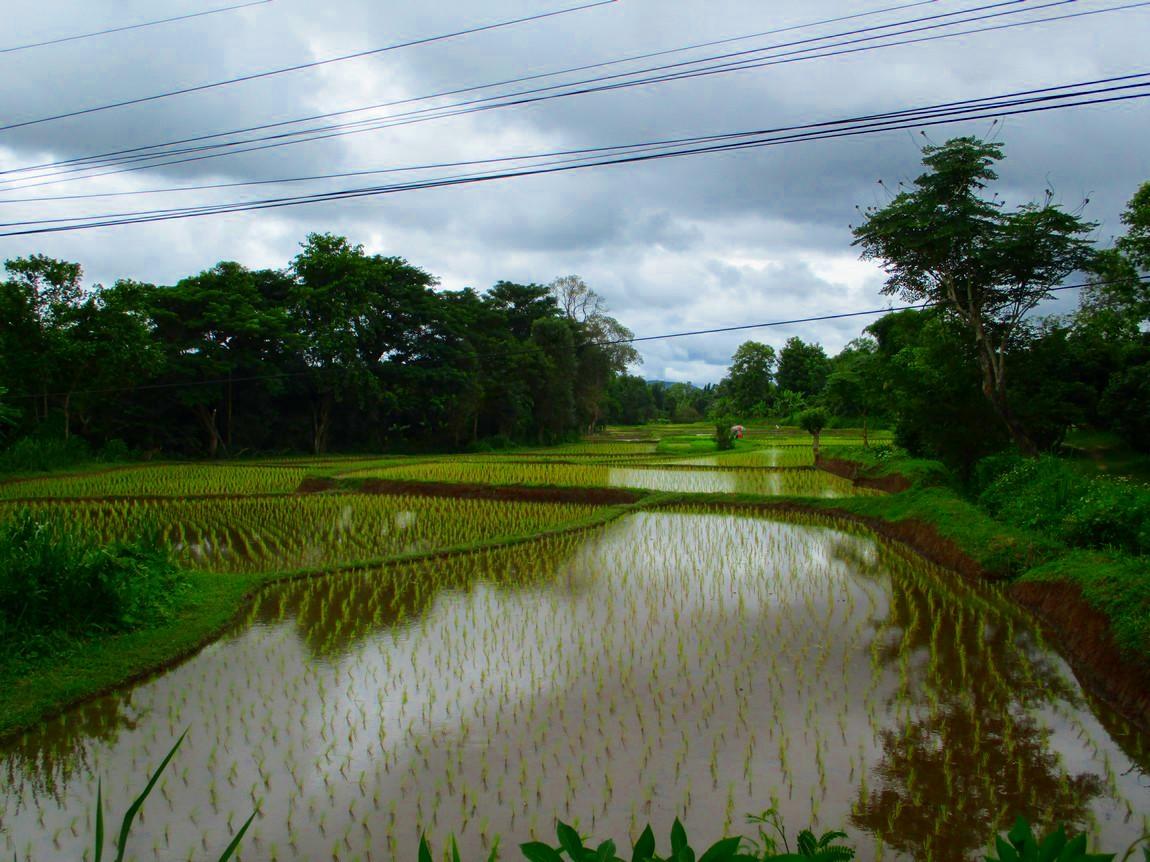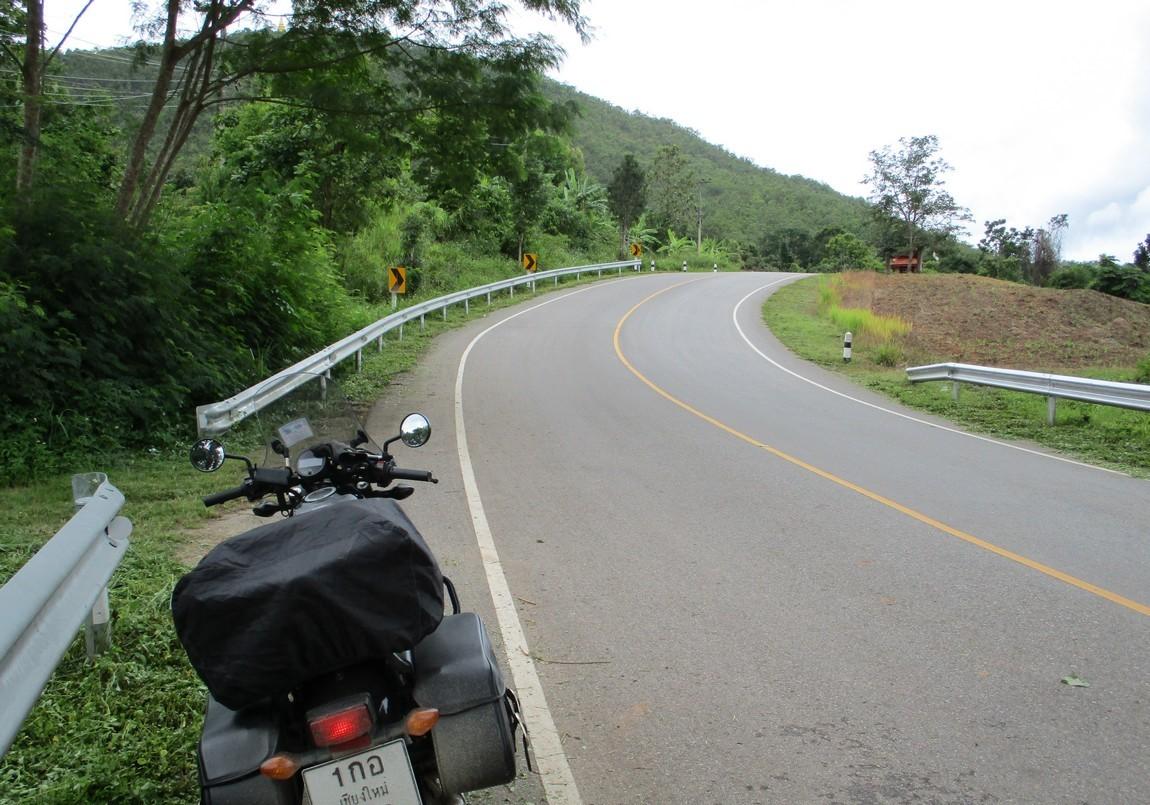 R1274
: This really is a gem on the southern end, a small twisty country road through forested hills! Courtesy of a visual navigational error, I did not follow that out onto Highway 1 as anticipated. The 5006 was much bigger where 1274 met it, and that tricked me into going due north, coming out on Highway 11... I was properly fooled, turned left because I assumed it was Highway 1... The penny eventually dropped, and I made u-turn and headed back to Lampang...
The GT-Rider Upcountry Dinner:
A very pleasant evening in the company of interesting people. The
Riverside Pub & Restaurant
in Lampang was good venue, there are few things better than sundown beers in pub beside a river with friends!
- a few brave souls attended, thanks extended to them
- friendly conversations greatly appreciated!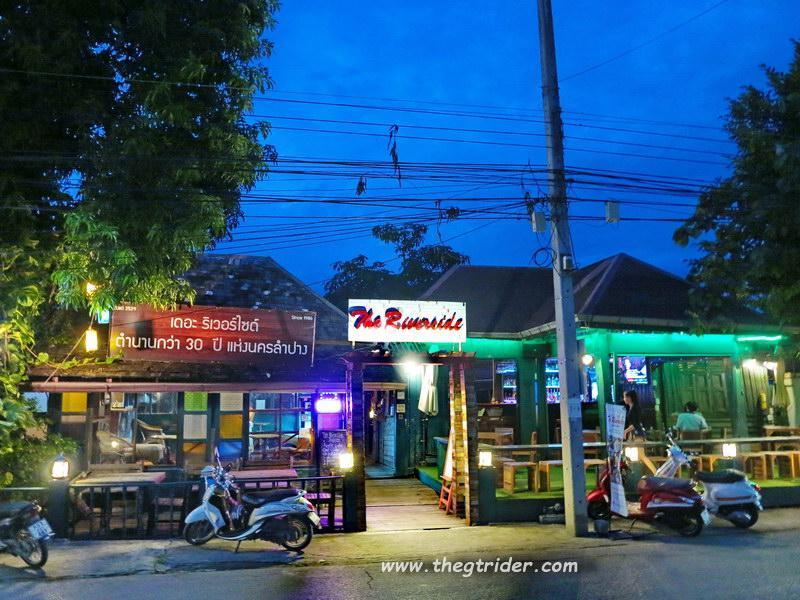 Getting people out on the road in Wet Season is difficult...
Its actually the best time of all to be riding here for multiple reasons
;
low traffic, great visibility, the countryside is gloriously green, and no tourists... plus Low Season prices!
The next day, we went our separate ways. On the basis of the introductory philosophy, my route home commenced by going in the
opposite
direction!
Day 2:

The Route
: R1157, 1287, 1035, 120, 118, 1150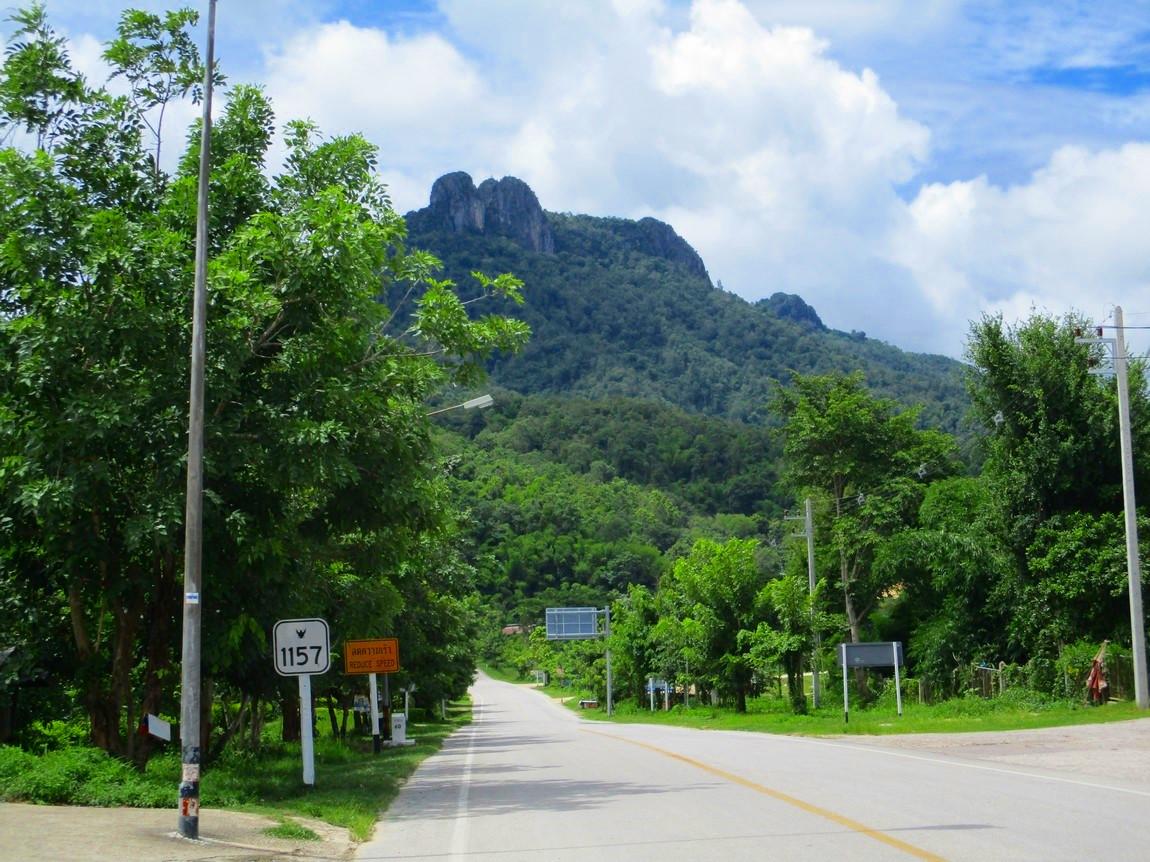 Riding north from Lampang, the 1157 meanders nicely through pleasant countryside.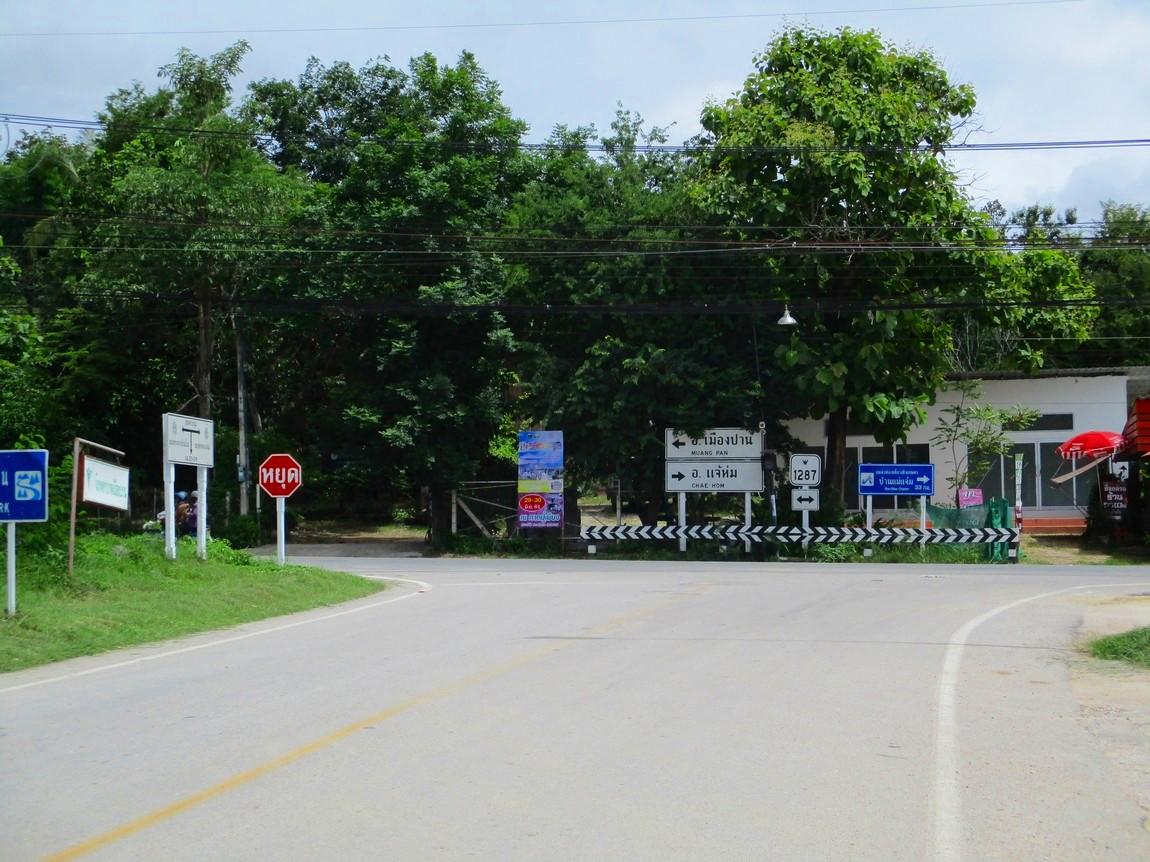 The 1287 is also nice, and crosses over to meet the 1035 for a fast run up to Wang Neua.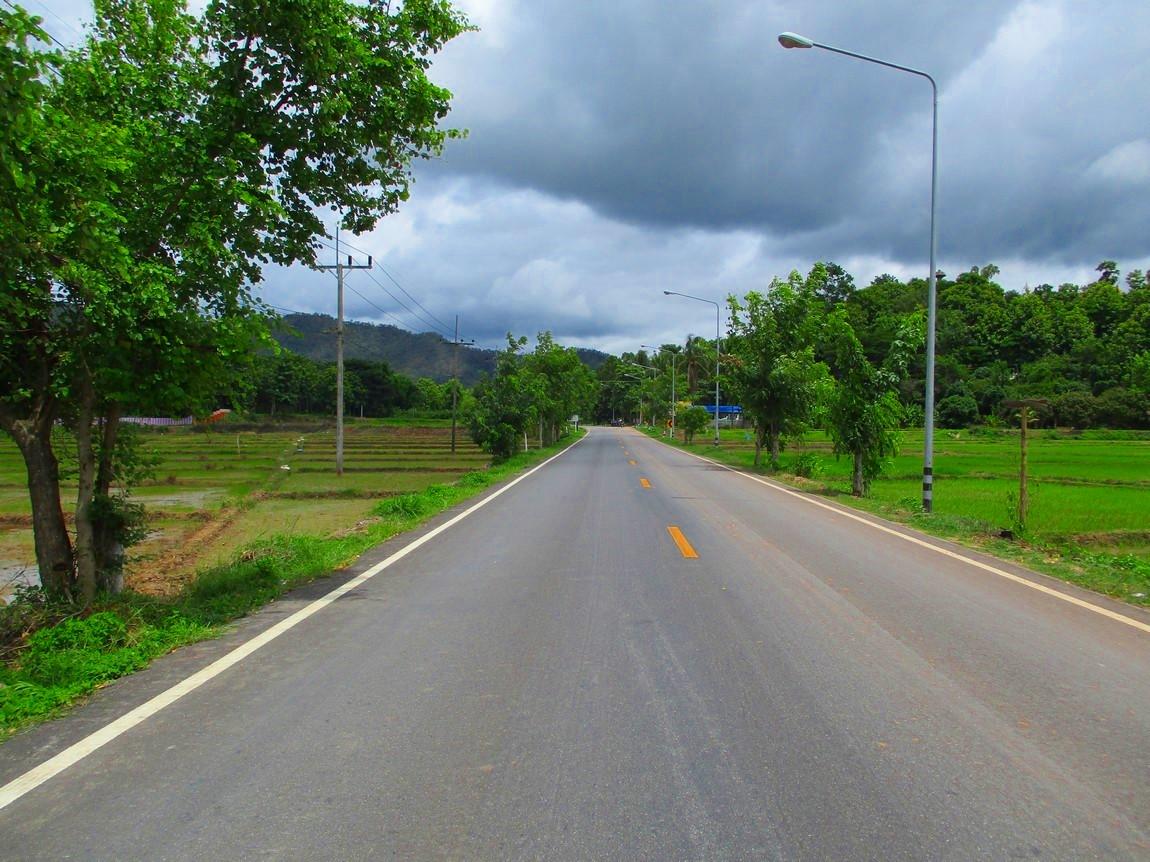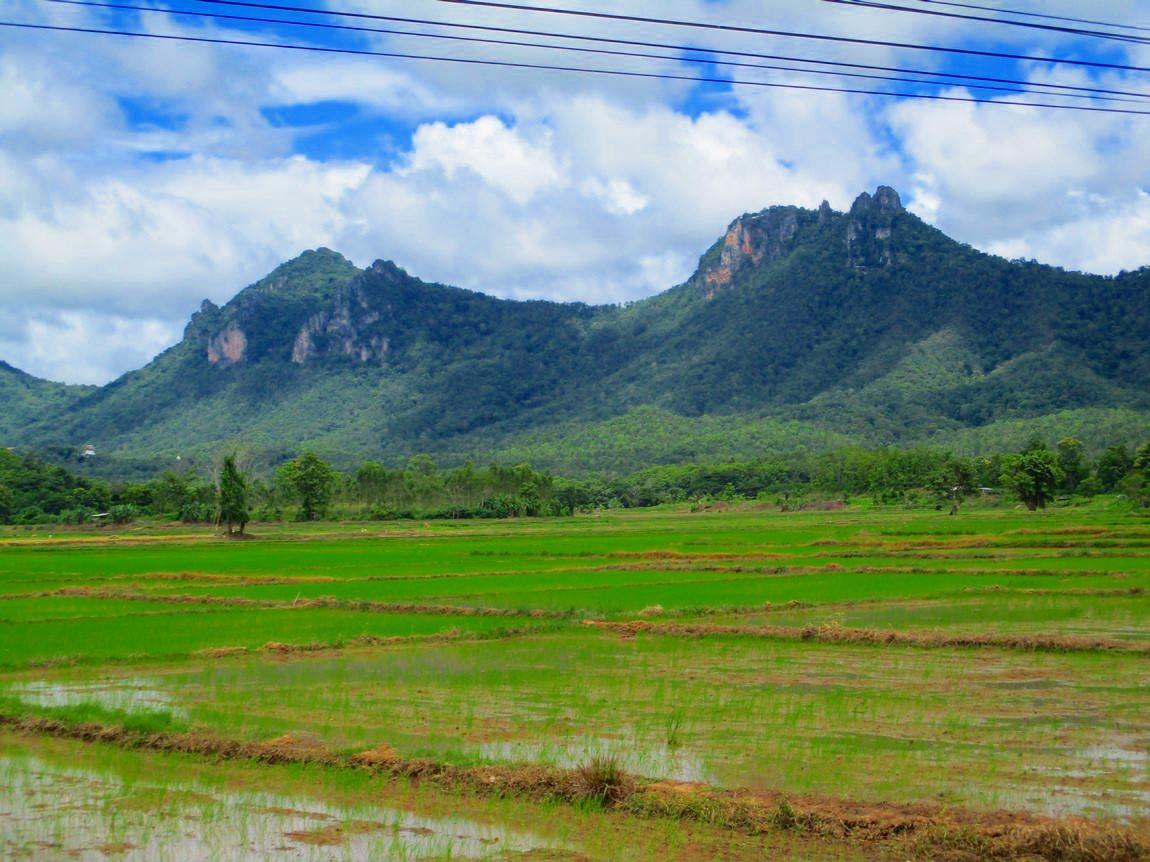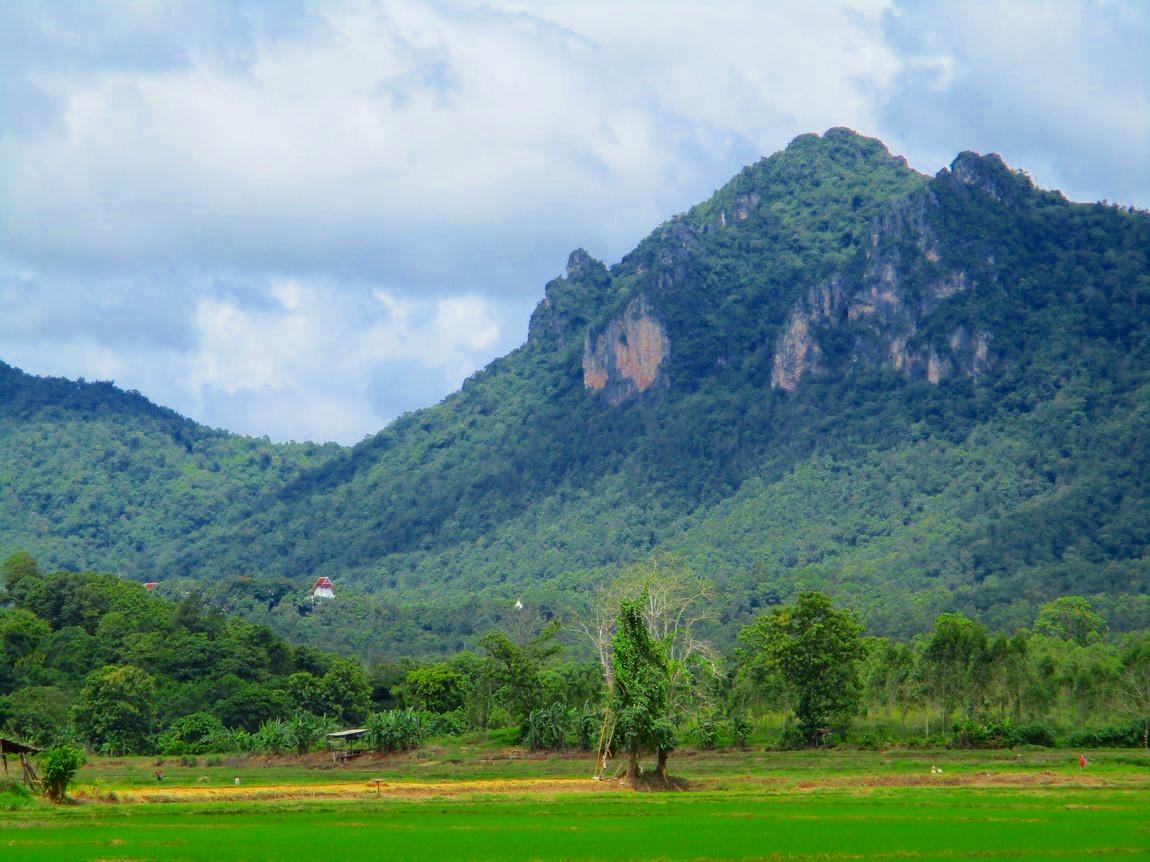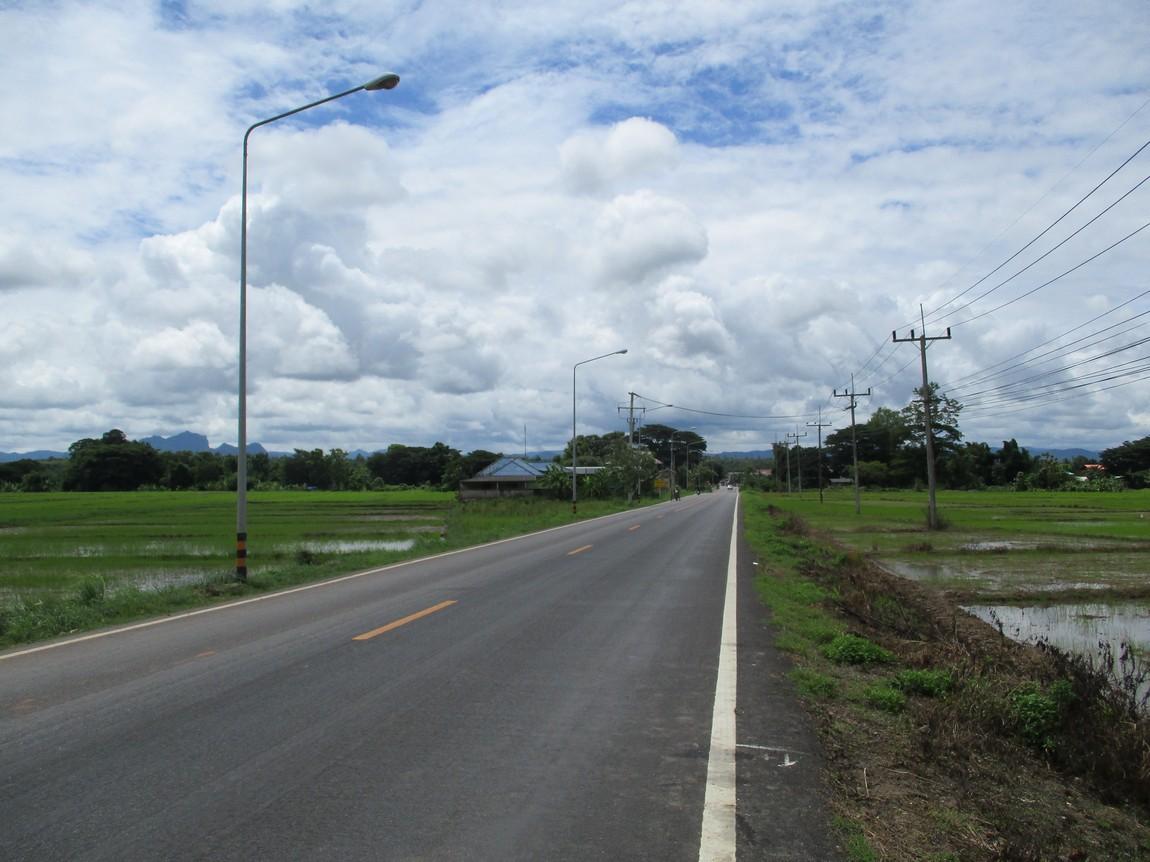 The 1150 is glorious at this time of year!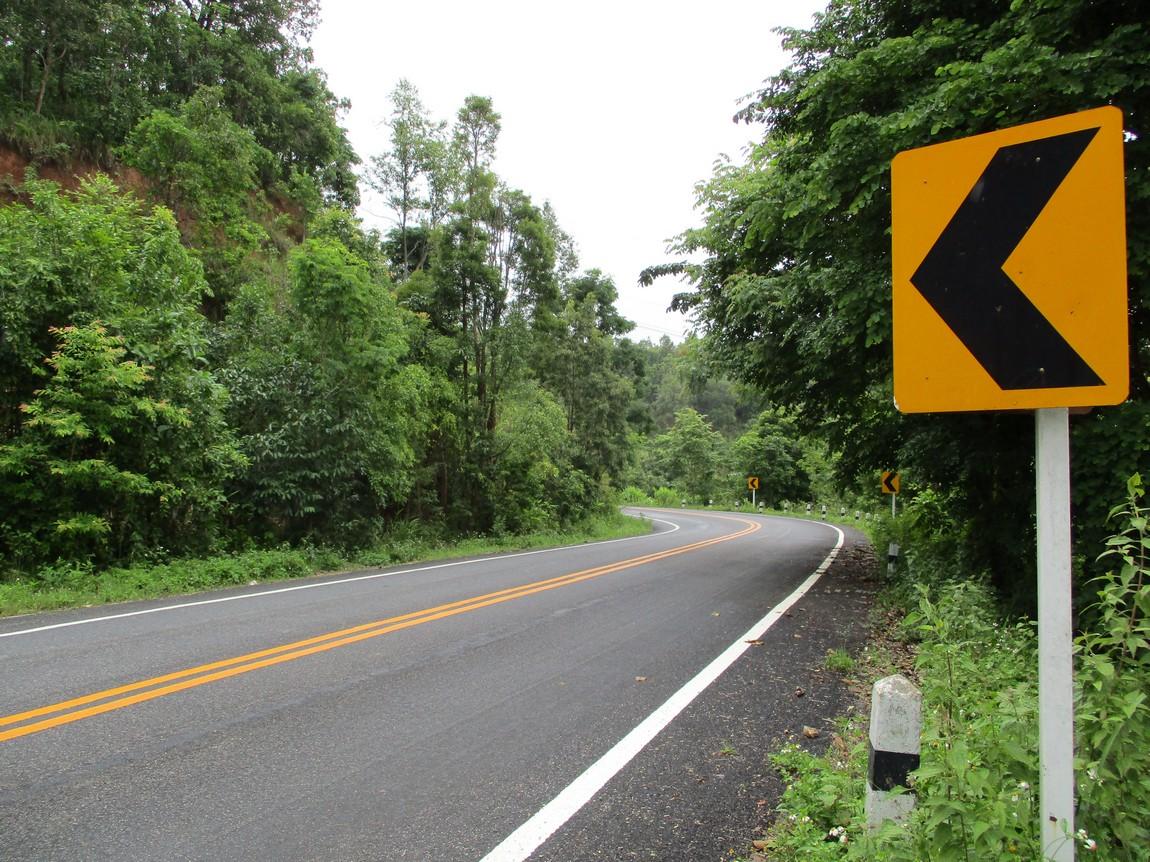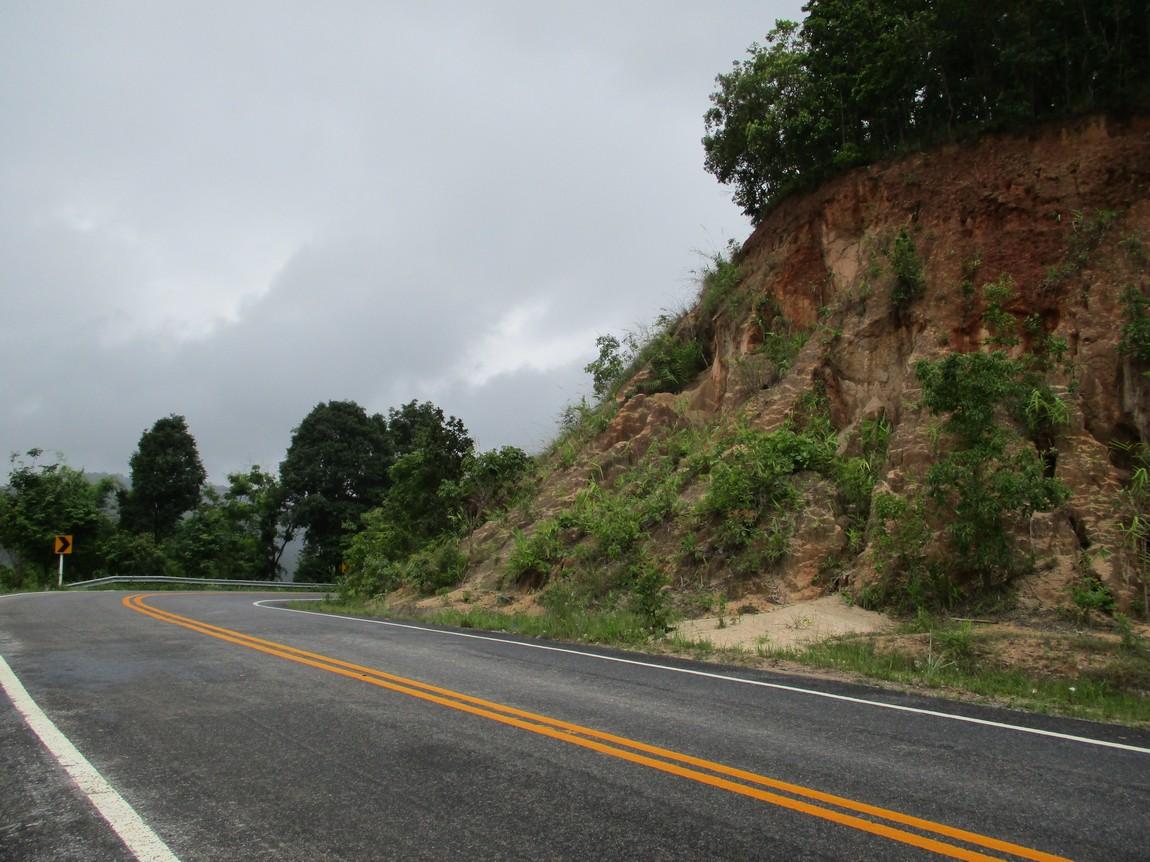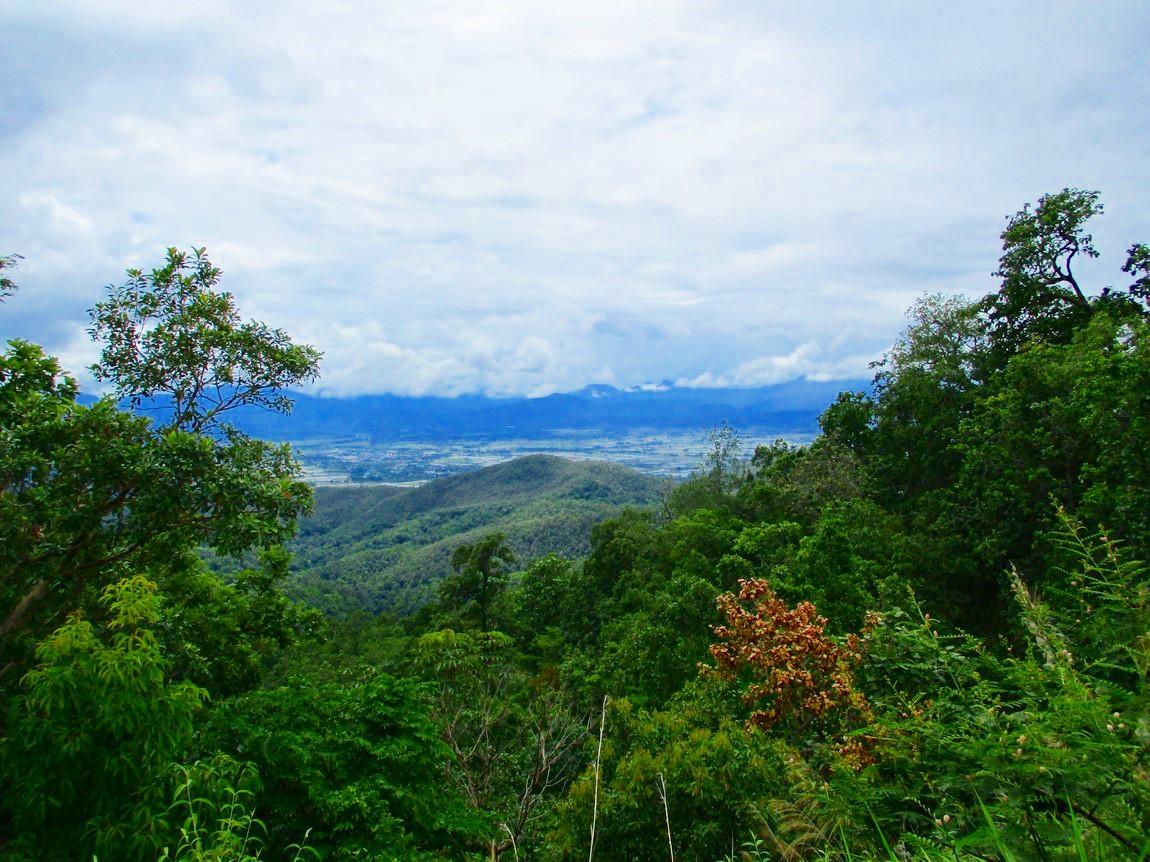 The hill top view over the Phrao basin is stunning.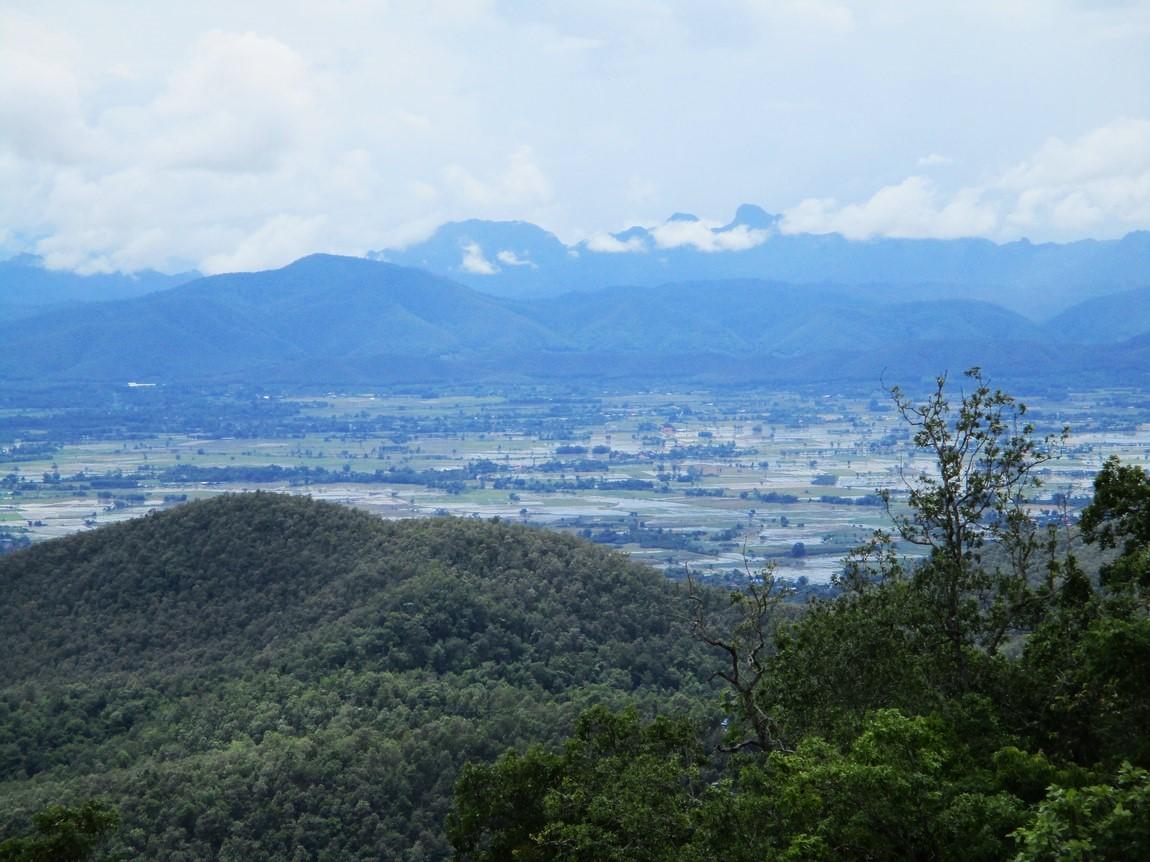 Zooming in, the whole valley looks flooded - it is, but its irrigated rice paddies...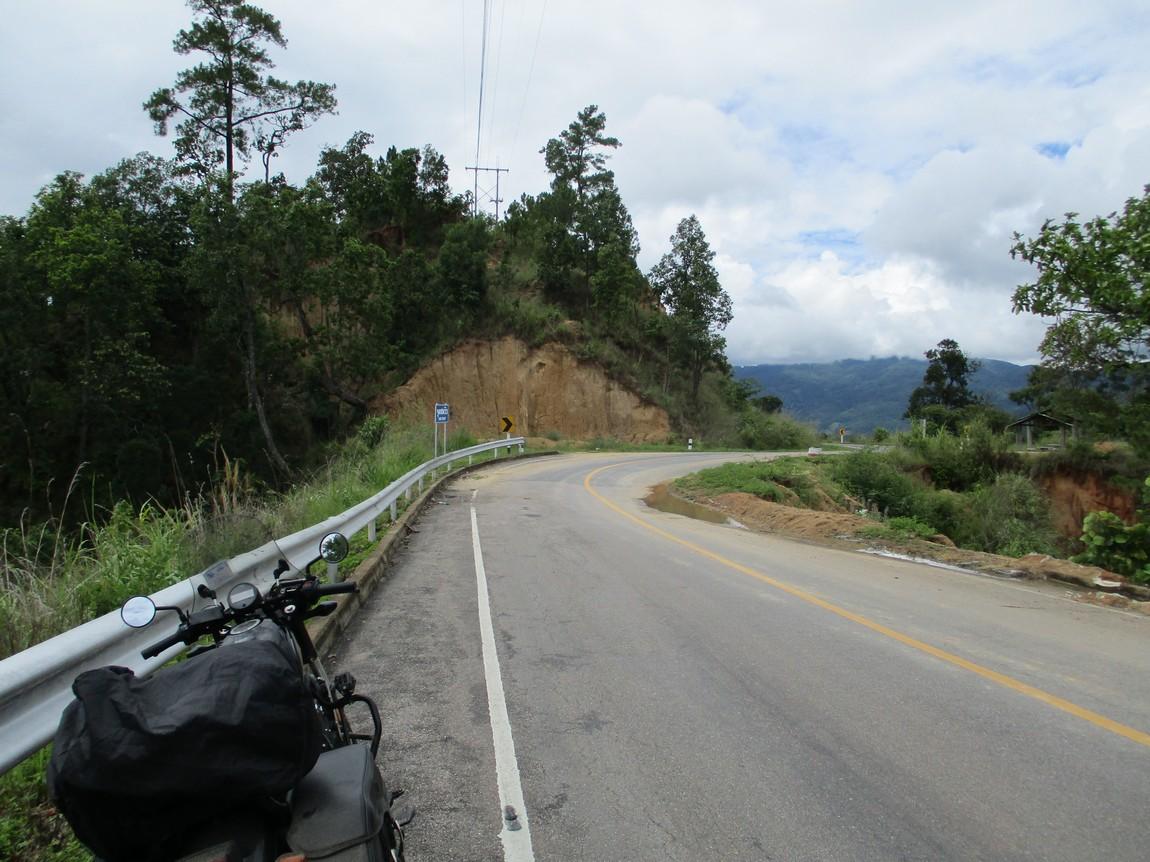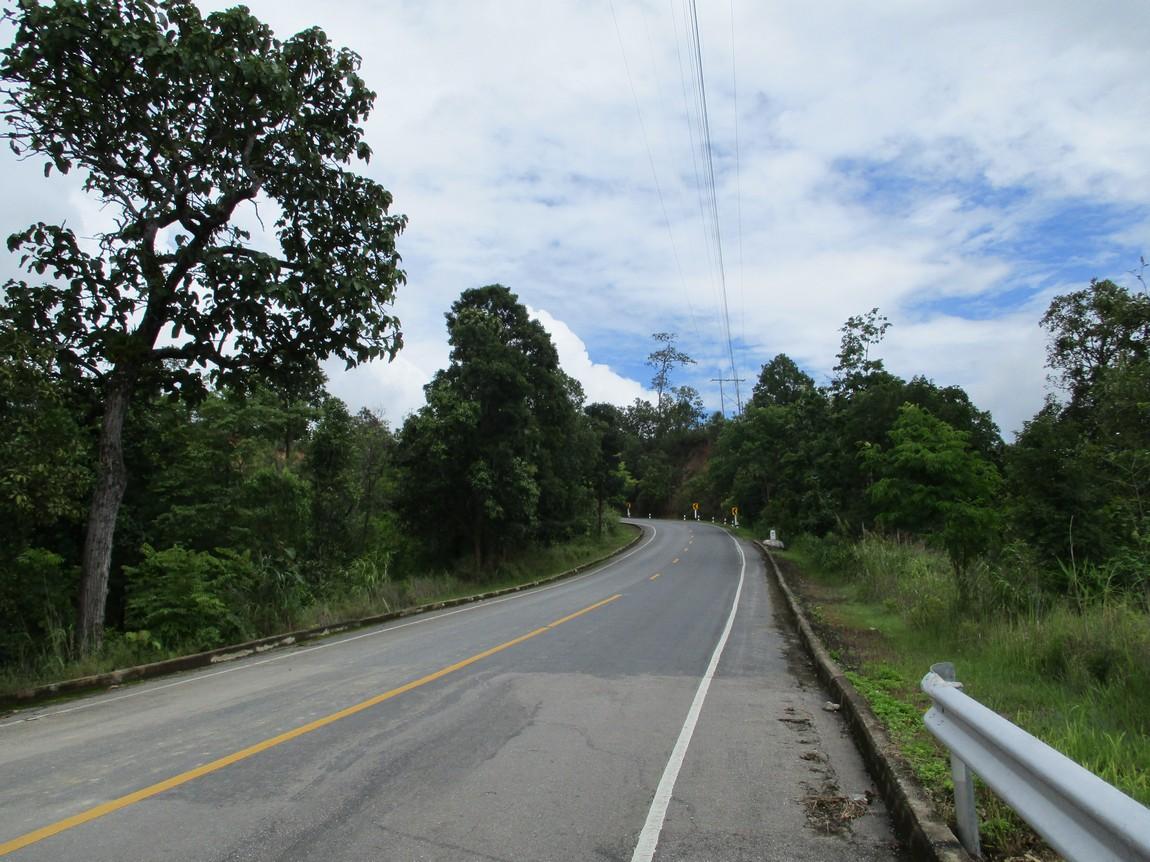 Phrao

: I've never spent a night there before... I stayed at the Pradit Hotel near the hospital, and ate in town near the market. Things close early in Phrao...

Day 3:


The Route

: 1150, 118, 120, 1021, 1148, 101 to Nan

Reversing course over the 1150 early next morning, the views over the morning mists are stunning.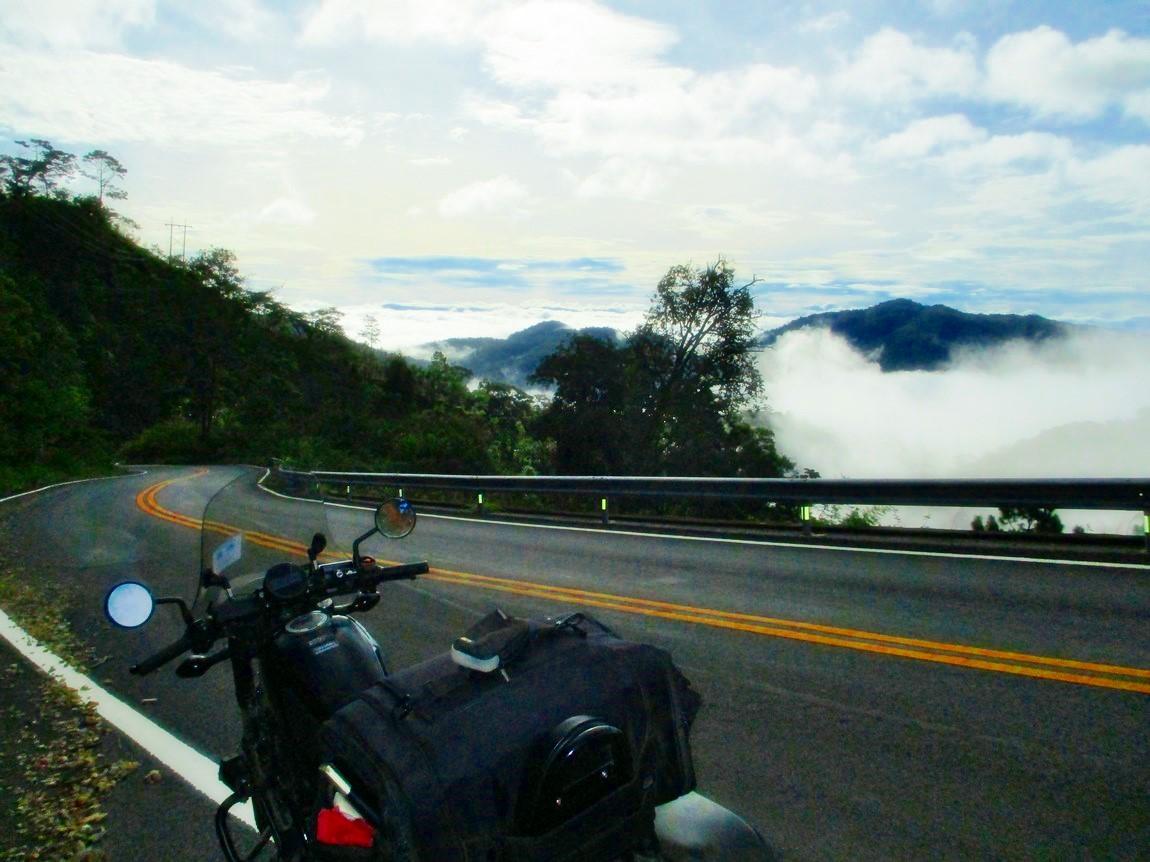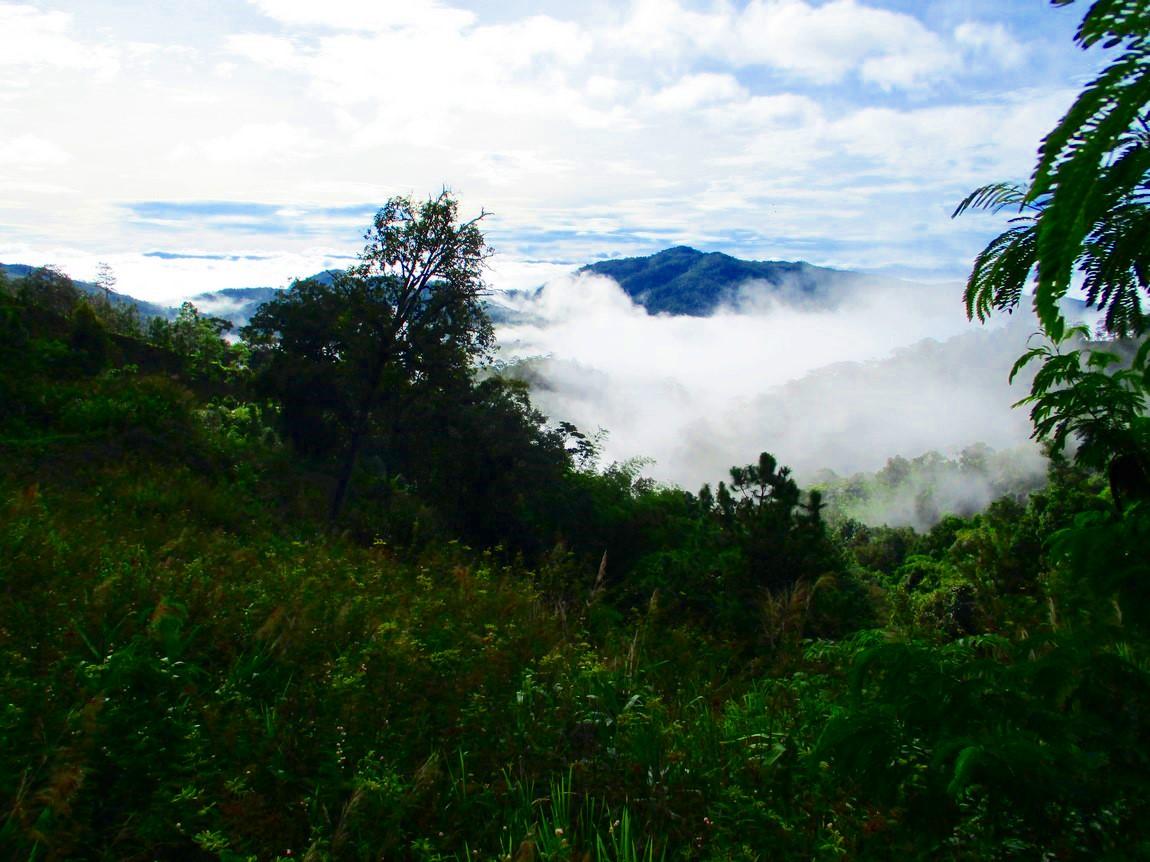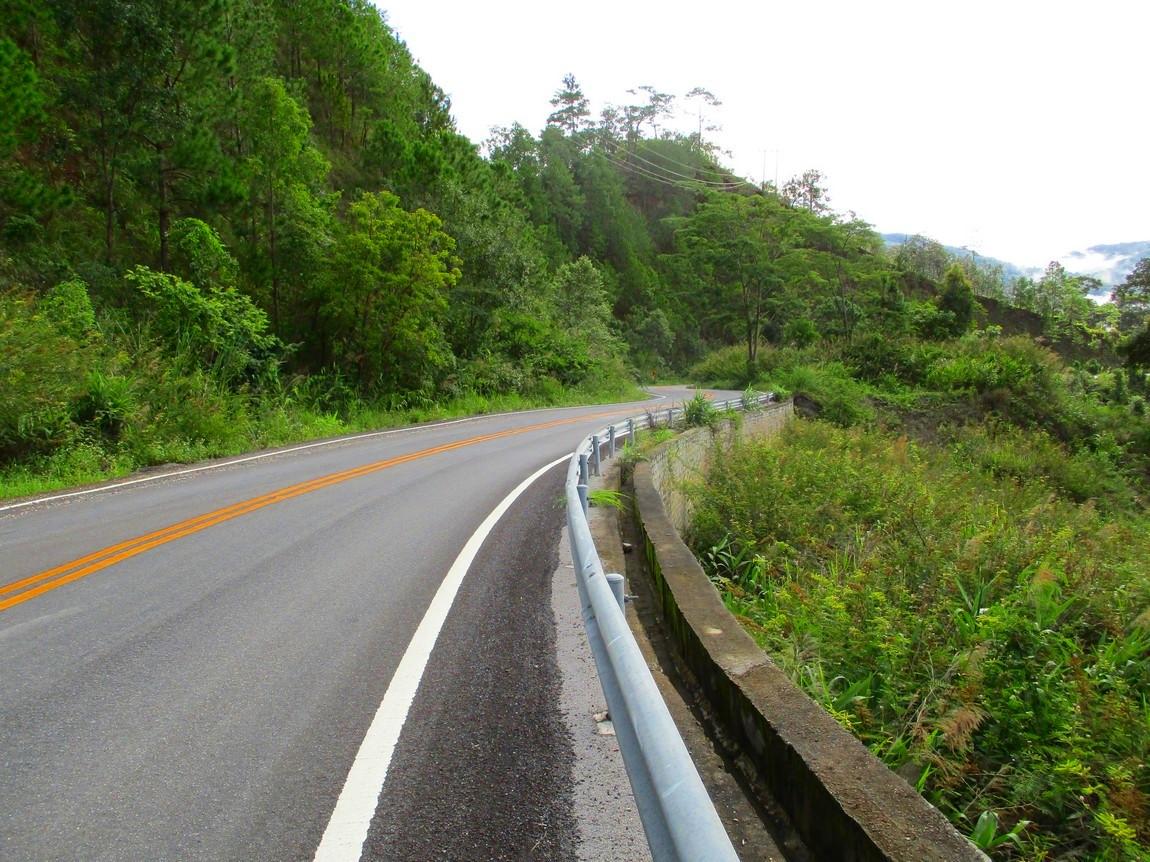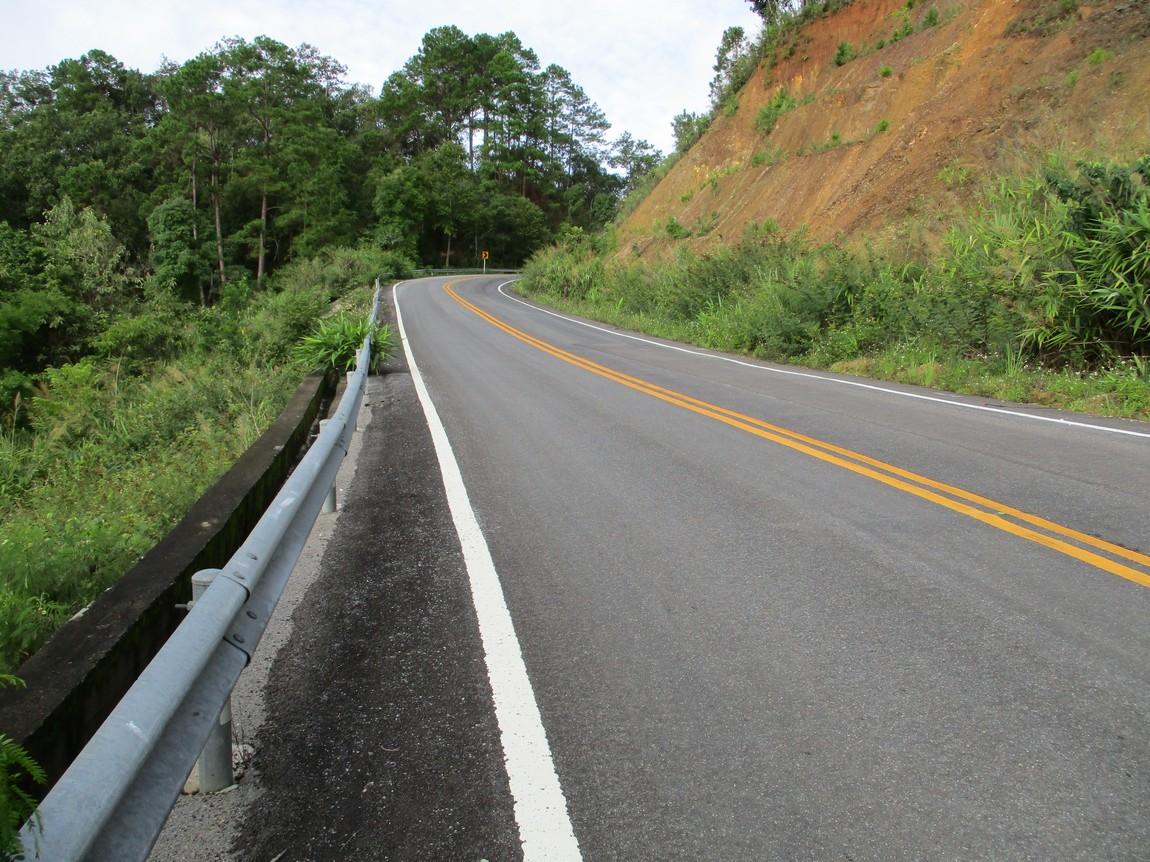 That got me back on 118, and I headed south to get a decent breakfast and coffee at the
Black Canyon
in Mae Kachan - they open at 7 am. Then, bike and rider refueled, back onto the R120... and the 1021.
After a long day's ride, I eventually arrived at the
Wiangphumin Hotel
in Nan.
Met up with Moto-Rex there - he was riding up from Uttarradit. Despite both of us riding hundreds of kilometres, each coming from opposite directions, we arrived at the Wiangphumin Hotel only 30 minutes apart!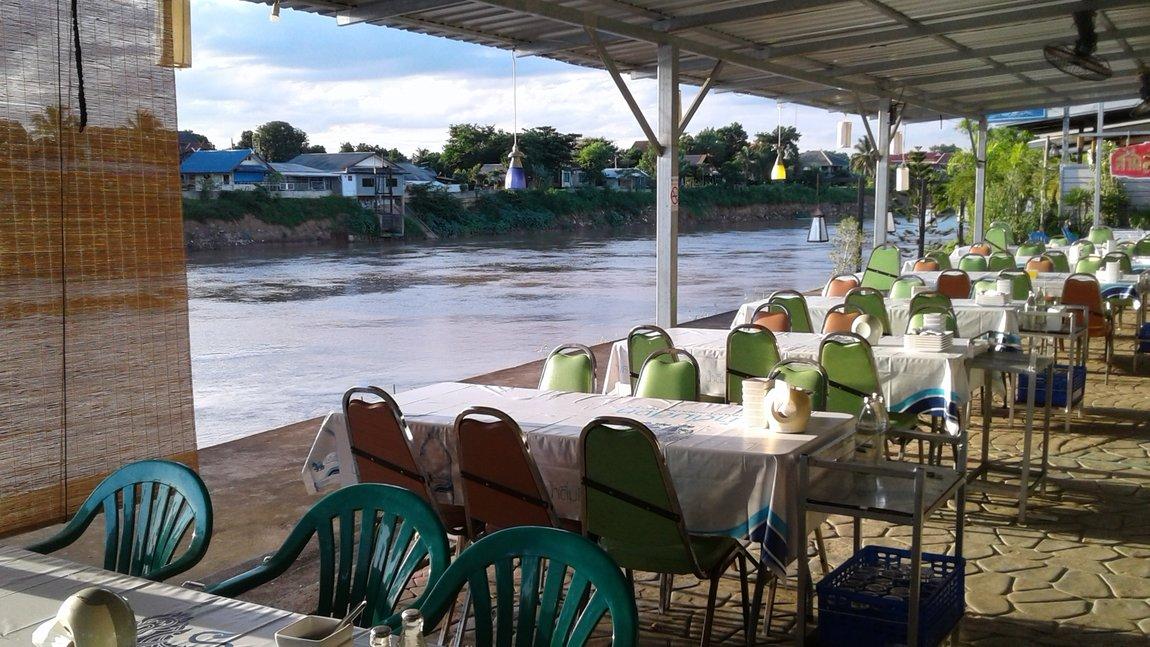 Sunset beers beside the Nan River... food, and more beer... and an early night!
Day 4:
The Route
: 101, 1023, 11
I like early starts and hit the road just after 7am.... I'd already been up and about for an hour, and twiddling my thumbs until the Nan Hot Bread Shop opened. Rex alerted me that would not be until 8:30am and that was just too long too wait. Next time, I must spend a couple of nights in Nan to take in a bit more of the ambience.
However, I'd just noticed what a sorry state my rear tyre was in... and getting to Chiang Mai asap on Saturday seemed like a wise move.
A fast run down 101 to Phrae and then a "shortcut" across the delightful 1023 to meet the Highway 11 again. I arrived at the Cockpit Shop on 108 near the end of the airport runway at 12:30 am, almost 5 hours ride time from Nan.
The Rebel has Dunlop tyres as standard, mine had done 14,000 kms and the rear tyre "barely" showed a trace of the original grooves. The front is 130-90-16, the rear is 150-80-16 and I was surprised that Cockpit had any bike tyres in stock, let alone the right sizes! They actually had a set of Metzler ME-888 heavy-duty cruiser tyres. Within an hour, the staff had fitted and balanced those and I was on my way!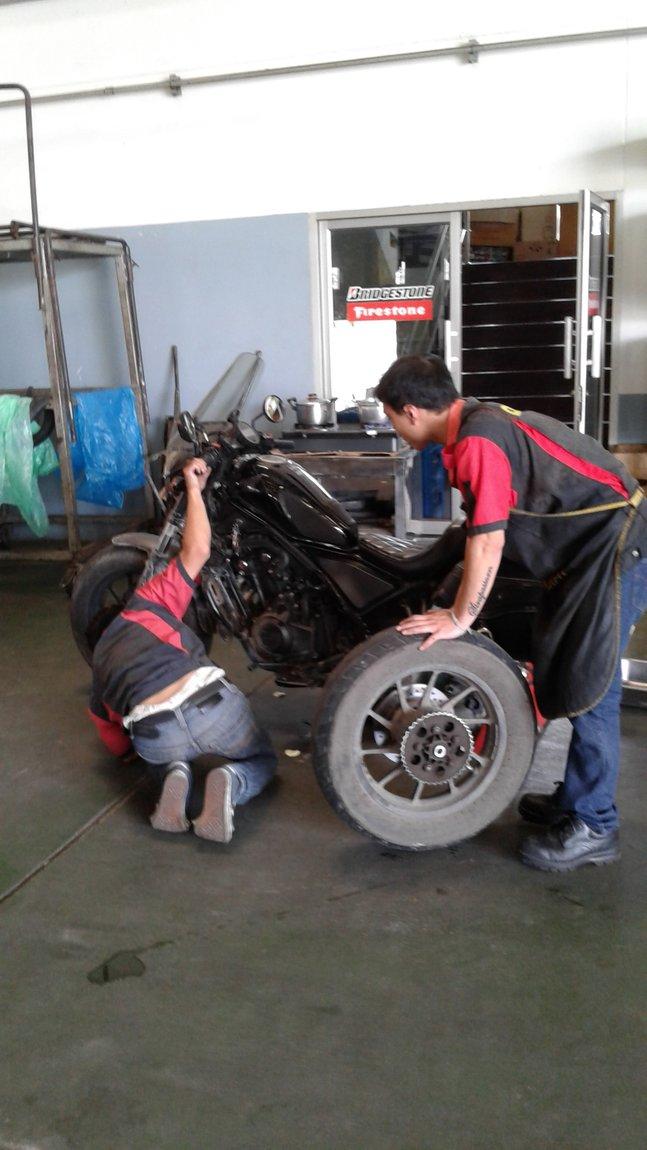 What I did not notice was that they may have applied some "tyre shine" solution to make them look lovely! The bike felt weird as I got out onto the road, and I was pondering on whether or not the rear wheel was aligned correctly! At the last set of lights at Hang Dong - the turn to Ban Tawai - I had a low speed crash. The front wheel hit the white line between the cycle land and the main lane and declined to cross the paint ridge! The tyre black solutions are often kerosene-based, and as slippery as hell.
My foot got caught under the saddlebag and I was struggling to get free. Some dickhead in a big white SUV tried to drive around me and pinned my shoulder under his running board! He turned in too early and the rear wheel was coming for my head until I banged hard on the passenger side door! He stopped and got out - and asked if I was drunk?
Such is life - its the first time I've dropped a bike in the 12 years I've been riding here, so I consider myself very lucky. The damage? A couple of good bruises, some minor scratches on the right crash bar and a bent brake pedal...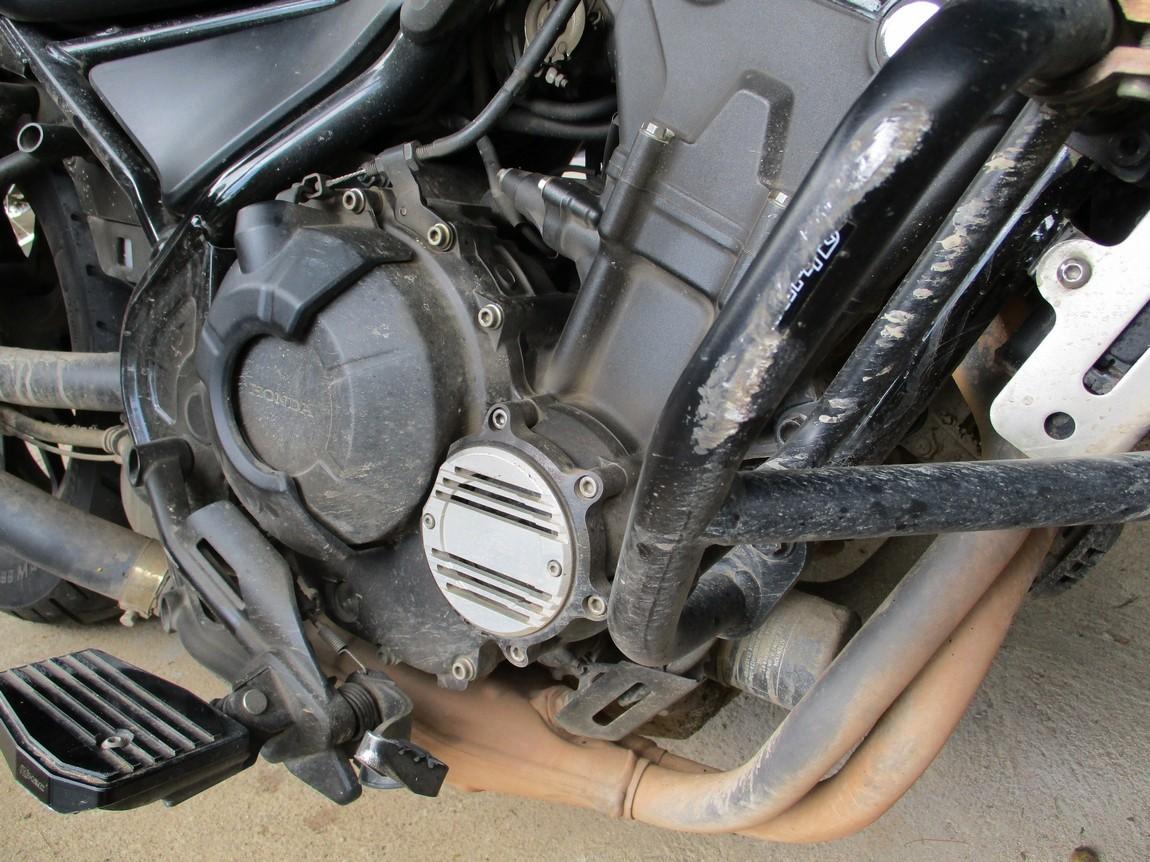 The Metzlers?
The Rebel has always had a disconcerting tendency to track and follow seams and grooves on the road. The Metzlers are designed to counter that tendency, and provide exceptional wet surface grip.
Review: Metzeler ME 888 Marathon Ultra Tire
The verdict
: by the time I got to the Omkoi turn-off, all the tyre's shininess had dried / worn off and things felt much better! The bike felt a lot more stable on the graveled roadworks than previously. The last 20 kms to Mae Sariang is downhill and has a lot of newly-surfaced sections and the bike was sticking to the road like a turd to a blanket! Given that the Metzlers are also designed as high-mileage tyres with good adhesion under wet conditions, I am both pleased thus far and optimistic about the next ride...
Total Distance
: 1,540 kms over 4 days
Weather
: never needed to put the rain gear on once in 4 days! I did have to take shelter in the Amazon Cafe at Tha Wang Pha (at the end of 1148) for a few minutes while a big shower of rain passed over.
I'm looking forward to next month's Up Country Dinner!