0
Staff member
Subscribed
Jan 16, 2003
14,190
5,161
113
69
Still unable to ride, although I've edged a few cms closer with the wonky arm; so to relieve the boredom I managed to score a nice little 4WD trip to check on another old trail I've not used since 97 - 10 years ago, & how the years are flying by.
The original plan was to go from Mae Kachan, west to Wat Doi Mae Pang, but as luck would have it, after picking up a villager with a broken down Honda Dream (the rear sprocket was so worn the drive chain would not stay on) & dropping him off in his village, he gave us a tip that there was a new forestry trail through the mountains that dropped us off in Ban Long Kord, on R1001, 44 kms north of Chiang Mai.
The track is a real steep narrow beauty & one that would be impassable in the wet. And believe me, the forest cover & scenery is as good as it gets in North Thailand.
Check out the profile of this great little 55 kms forestry trail.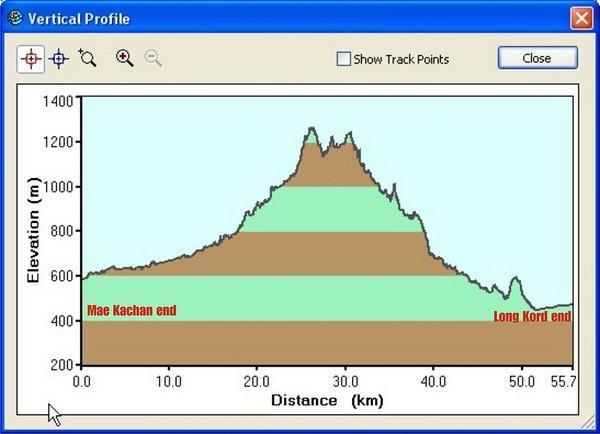 Something to think about after the wet season, or in the next 10 days if you're quick.