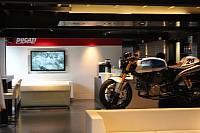 http://www.autoevolution.com/news/new-ducati-caffe-opens-in-bangkok-37266.html
Italian motorcycle manufacturer Ducati seems to be focusing more on the marketing side these days than developing new bikes. Aimed at raising brand awareness, and company revenues for that matter, Ducati has recently inaugurated a new lifestyle shop at Fiumicino Airport in Rome and announced the launch of the official online store.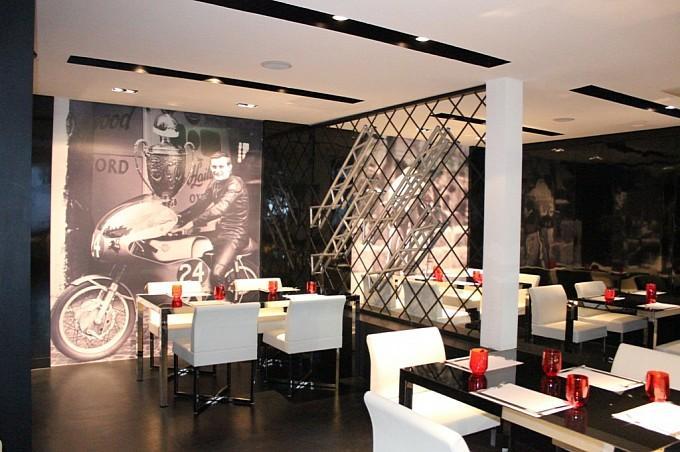 Now the company has opened the Ducati Caffe - its new concept restaurant and lounge bar - in Bangkok, Thailand, in order to provide a meeting point for motorcycle enthusiasts as well as a culinary destination for food gourmands.
In addition, the "food and beverage" core is complemented by merchandising and the latest Ducati brand apparel and products in the "shop in shop" area.

"In addition to transmitting the content of the Ducati brand and boosting its popularity even further, the Ducati Caffe aims to provide a meeting point for all those who have, or dream of having, a Ducati motorcycle. To attract that core of enthusiasts and other visitors the Ducati Caffe provides unparalleled attention to quality in an extraordinary top-flight ambiance,"
the company explains in a statement for the press.
With a modern, sporty atmosphere, the Ducati Caffe provides the customer an area to browse through international magazines, internet surfing Wi-Fi and LCD screens. It is also a venue for special events such as wine tasting and presentations.
"From breakfast to lunch, from dinner to the evening, the Ducati Caffè is a perfect blend of food authenticity, creative gastronomic combinations and painstaking attention to detail. The perfect place for those seeking emotion and harmony and, above all, passion and gusto for all things fine,"
Ducati brags.