Flew into Hanoi and rented a Minsk for USD8 for a week.
The Minsk has a reputation for tackling the mountains of Northwest Vietnam: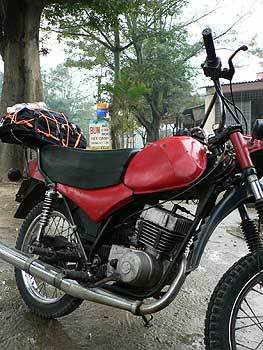 Evidently it also has a reputation of being slightly unreliable - I got a rectifier, alternator, spare plug and toolkit along with the bike: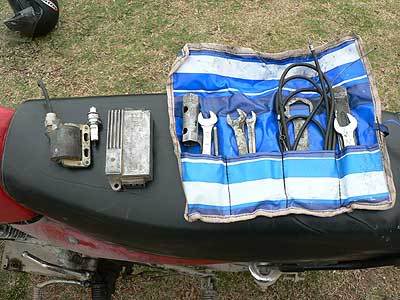 The route, totalling about 1000km:
Hanoi - Mai Chau - Son La - Lai Chau - Sapa - Yen Bai - Hanoi
Outside of Hanoi it was bitterly cold and wet, the bike on some mountain, enveloped in mist: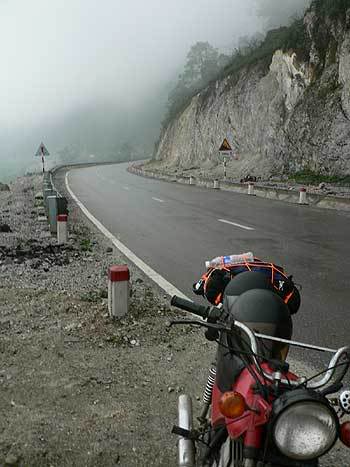 Finally found the village of Mai Chau, and spent the night in a Thai stilt house: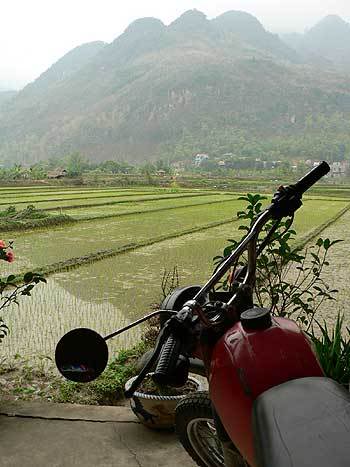 The view from the room: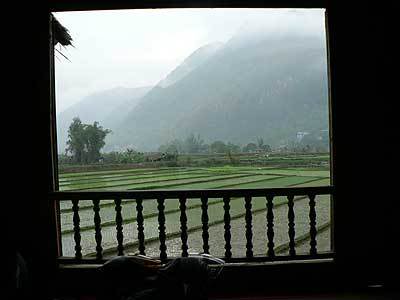 Padi Fields: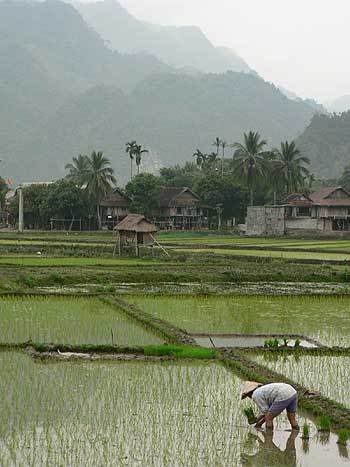 Other pics from Mai Chau: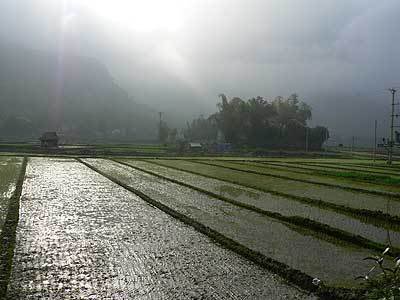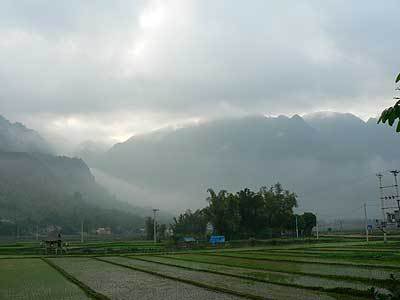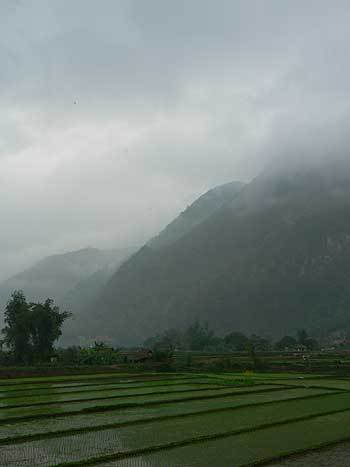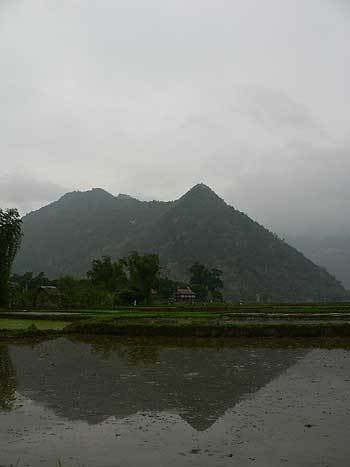 The wheather improved the next day on the road to Son La: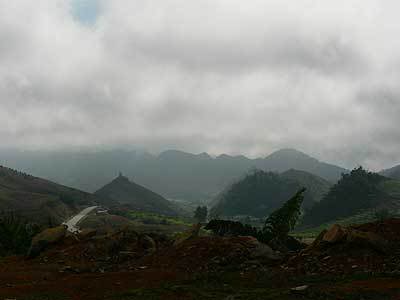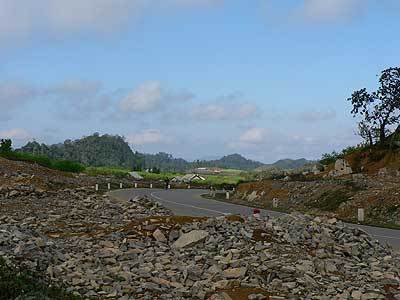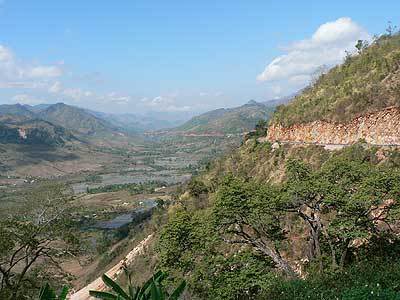 Some pics of Son La: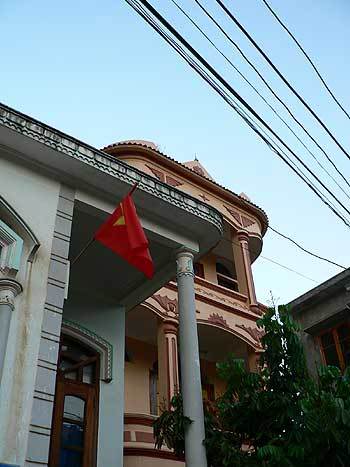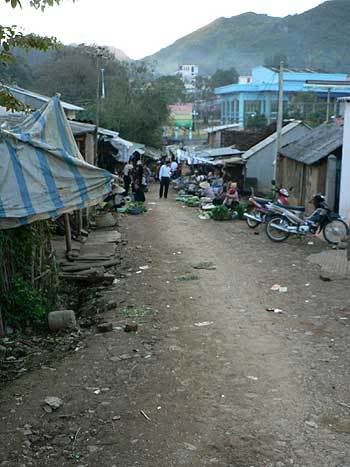 The next day on the road to Dien Bien Phu, the wheater was bitterly cold even though the sun was out: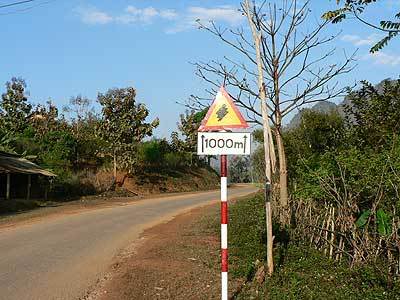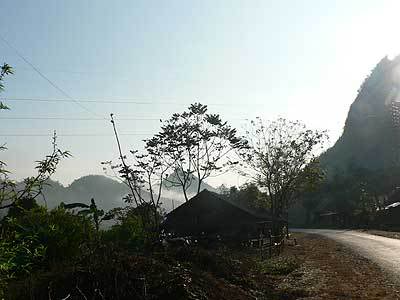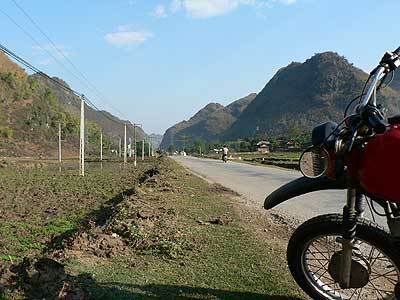 More mountains, more roadworks. Went through 10km of roadworks, loose sand - I can imagine how bad it'll be in wet wheather: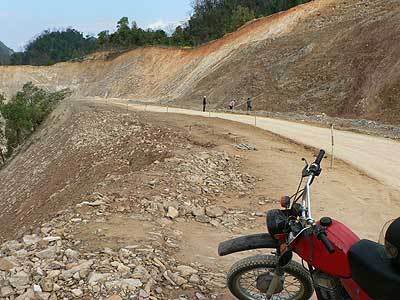 Road works - a traffic jam in the mountains as the diggers moved some bits of moutains from one side to another: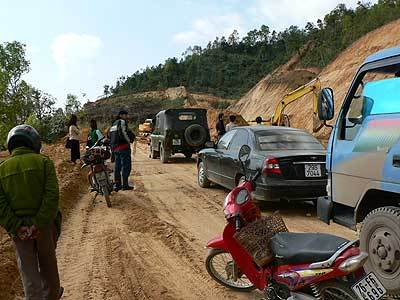 Decided to forgo Dien Bien Phu and decided to take the road from Tuan Giao to Lai Chau. Gorgeous sceneries of vista and mountains as the road dipped and rose through the mountains. The first 20 or so kilometres was fine, but the road started falling apart such that the last 60 kilometres or so it was dirt and gravel and huge portholes. It took 4 hourse to cover 90 kilometres: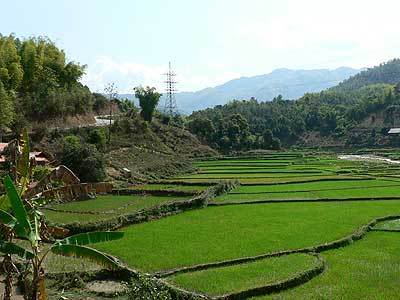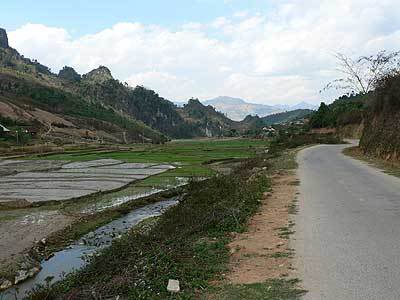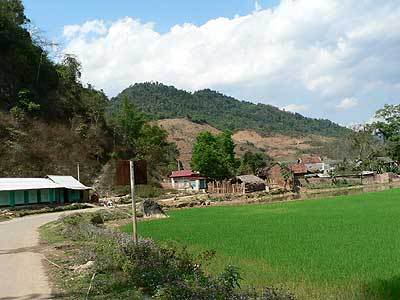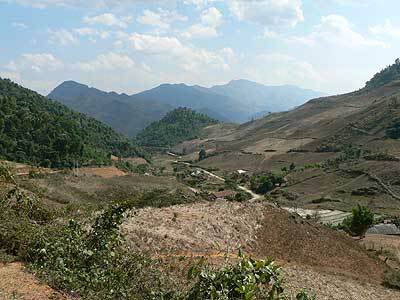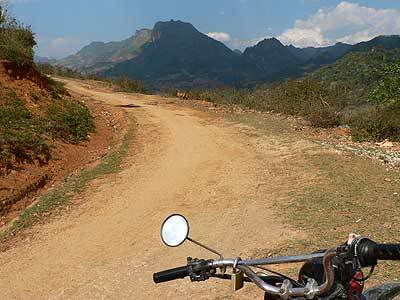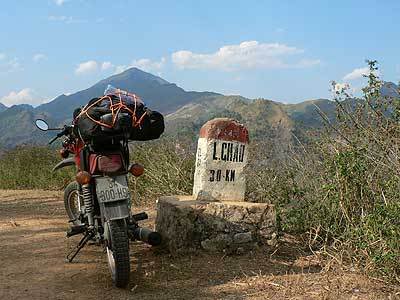 Finally, the light at the end of the tunnel, the small town of Lai Chau nestled in the valley: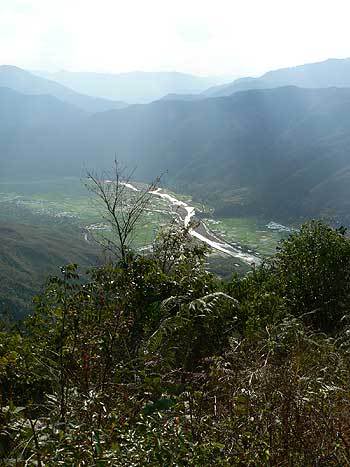 More pics from Lai Chau: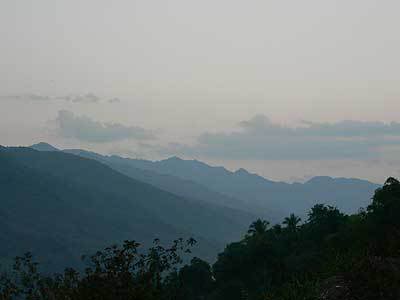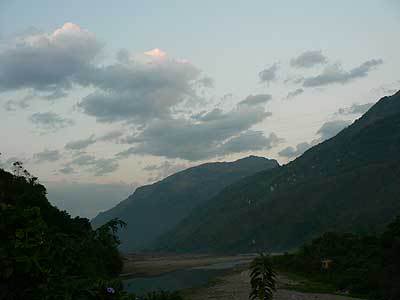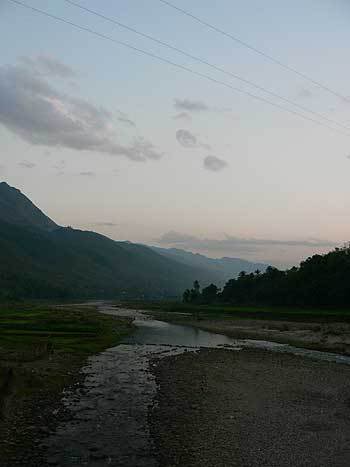 The next day, struck out across to the top of Vietnam, through Tan Duong into Sapa and the highest mountain pass in Vietnam, the Tram Tron Pass before the hill station of Sapa: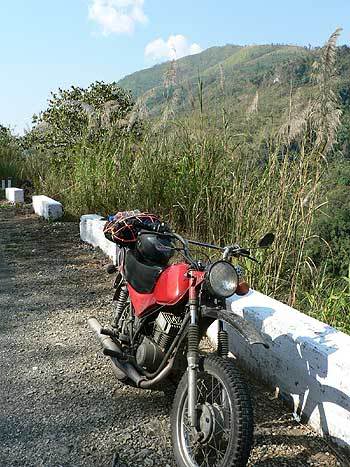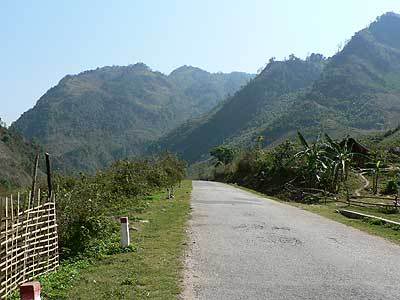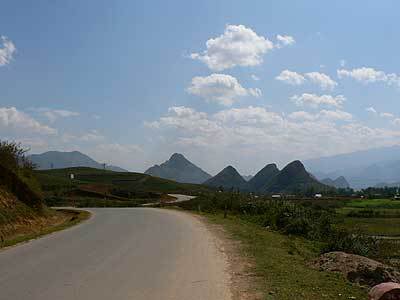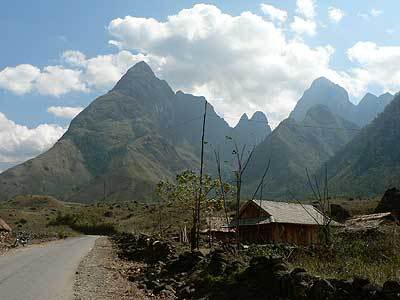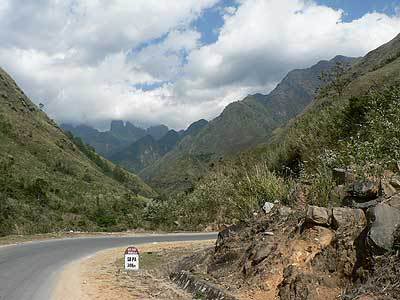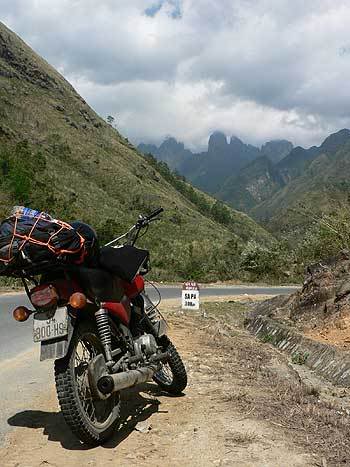 Windy as hell, the scenery was awesonme, conical mountains that sprout around you as you tilt the bike round the bends, and there were a LOT of bends: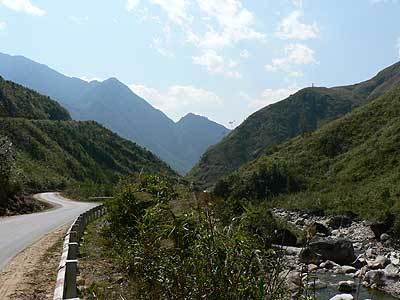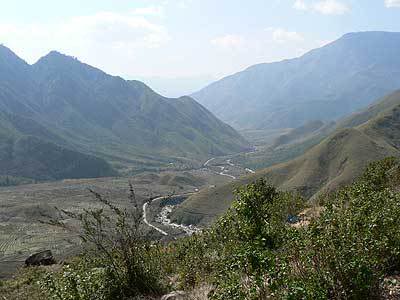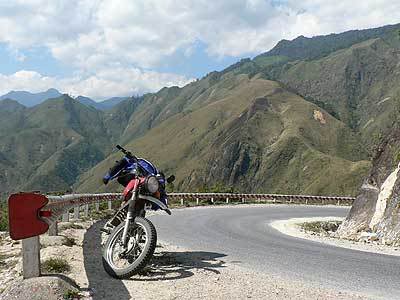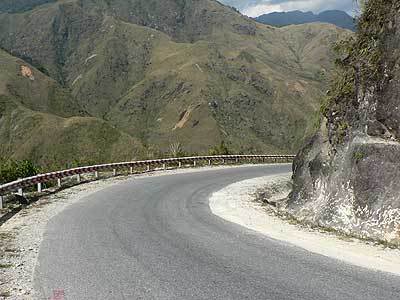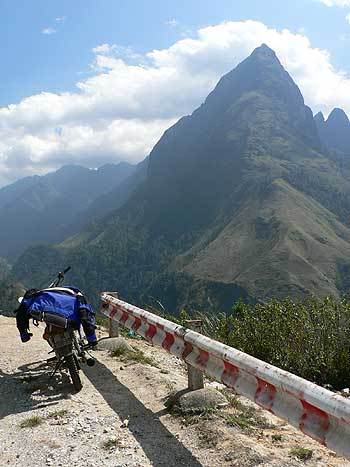 The Tram Tron Pass: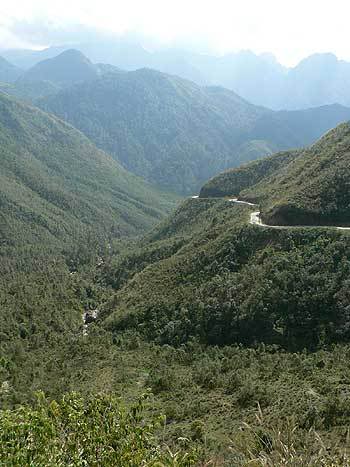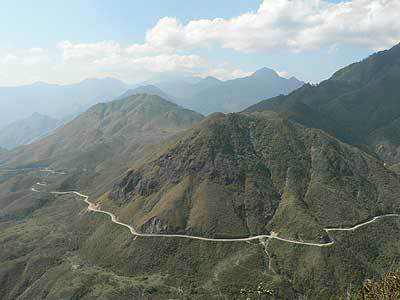 Sapa: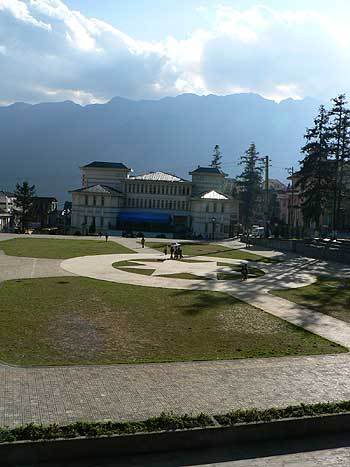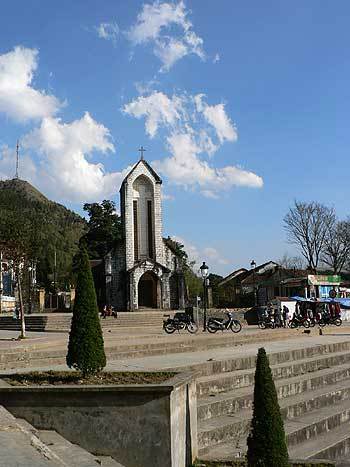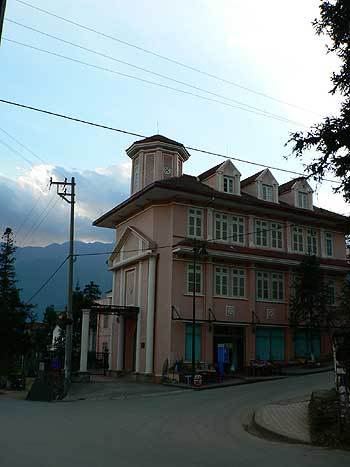 Cat Cat Village - a tribal village just 3km off Sapa. Walking up and down the ridges is a lot of work: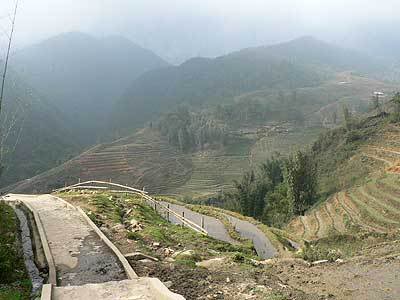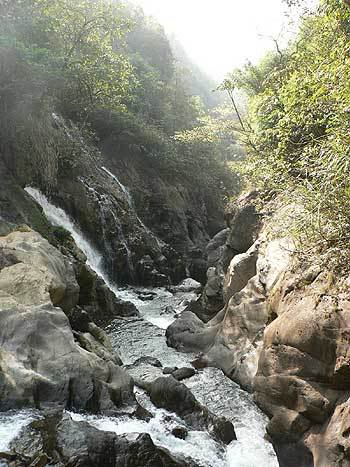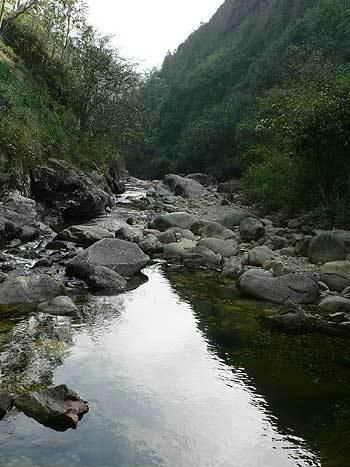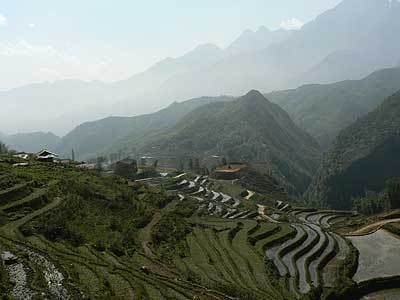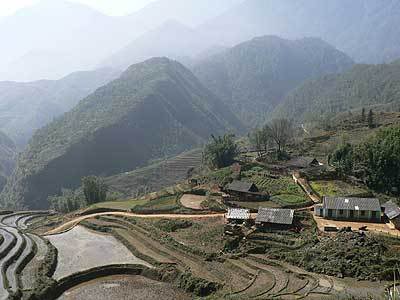 The ride from Sapa to Hanoi through Yen Bai was pretty uneventful. It was cold and wet mostly. Good thing I had my rain gear with me. By the time I got back to Hanoi I was pretty much splattered my mud all over.
Here's a gas station youll find in all the small villages in Vietnam (and Thailand) as well: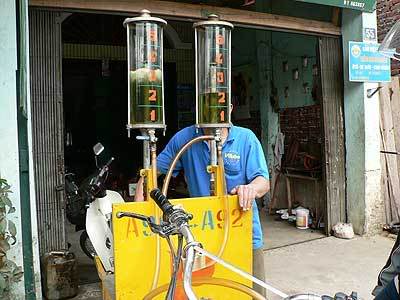 Hanoi pictures -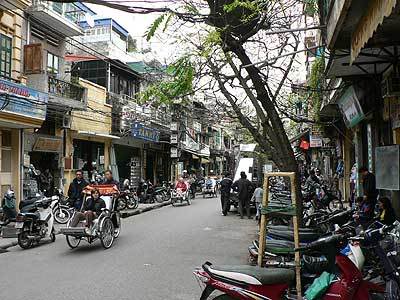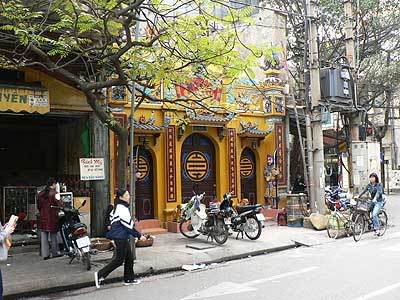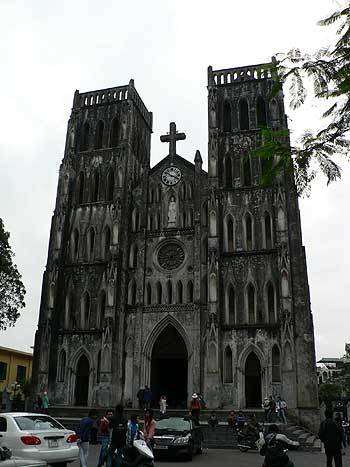 Thit cho - New definition of dog meat:
Water Puppets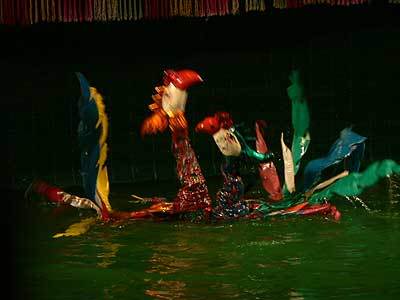 Hanoi Hilton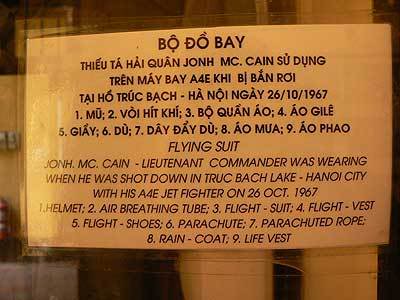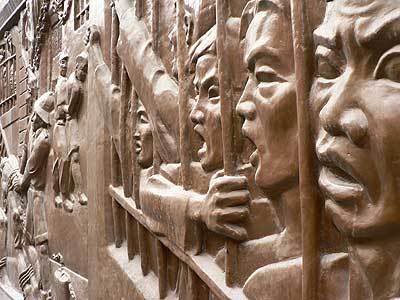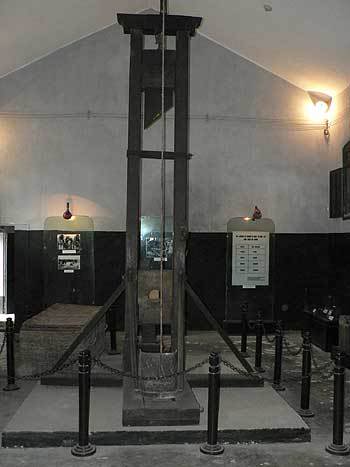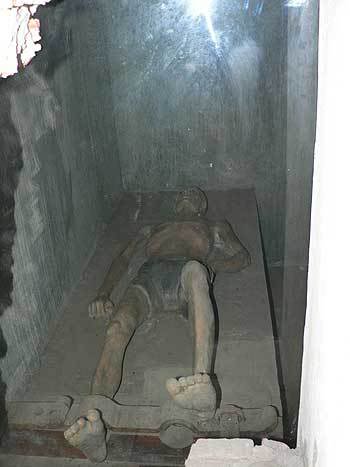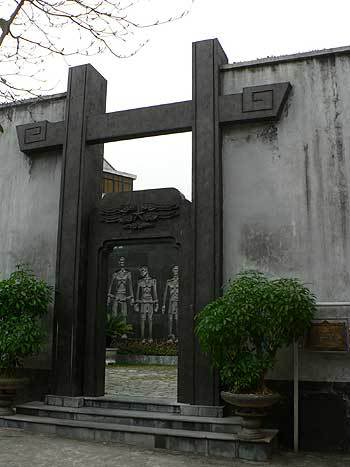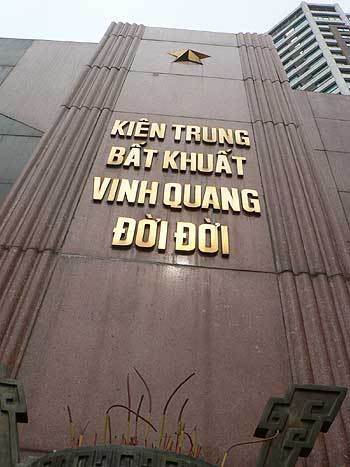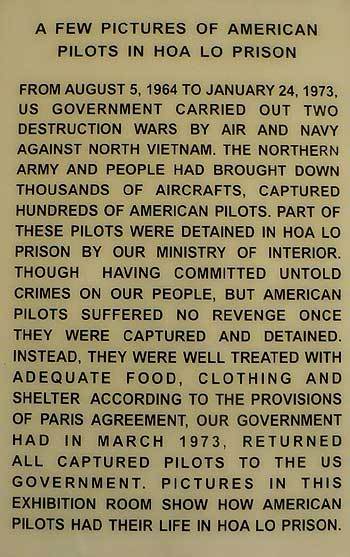 < ---- Thats about it. I will try to fit in some more pictures when I find the time for it! ---- >