Today we had the pleasure to finish a track we weren't able to pass thru during the rainy season.
https://www.gt-rider.com/thailand-motorc ... t4226.html
. Last year in the rainy season we had a long bath in the river without even wanting it. This time everything went smooth and we could climb the mountain to come out somewhere near Samoeng.
We started at 11 am at George's house, drove thru the Rajaphuark Park and passed Wat Doi Kam and took the offroad shortcut half way to Samoeng. At the big mine, that you can see from the mainroad we took a left and managed our way thru to Obkahn National Park. This time we didn't have to register with the headquarters and kept riding.
Instead of turning left to go to the Waterfall we continued riding offroad until this section here: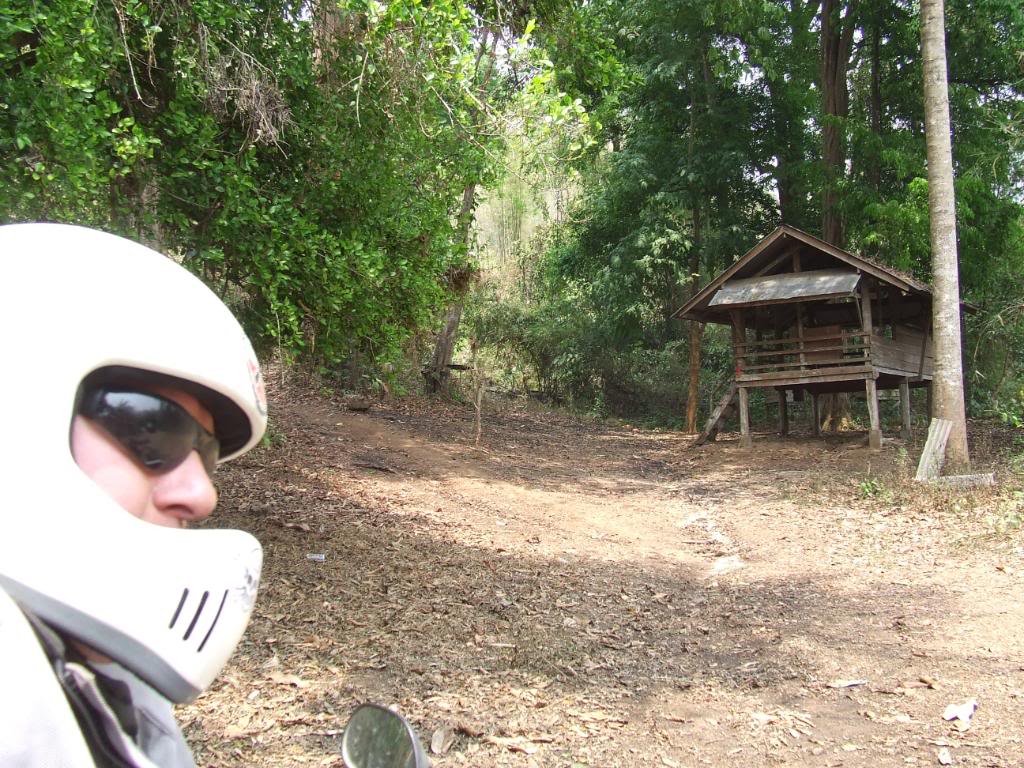 Just left from this spirit house is the offroad track going from Obkahn to Samoeng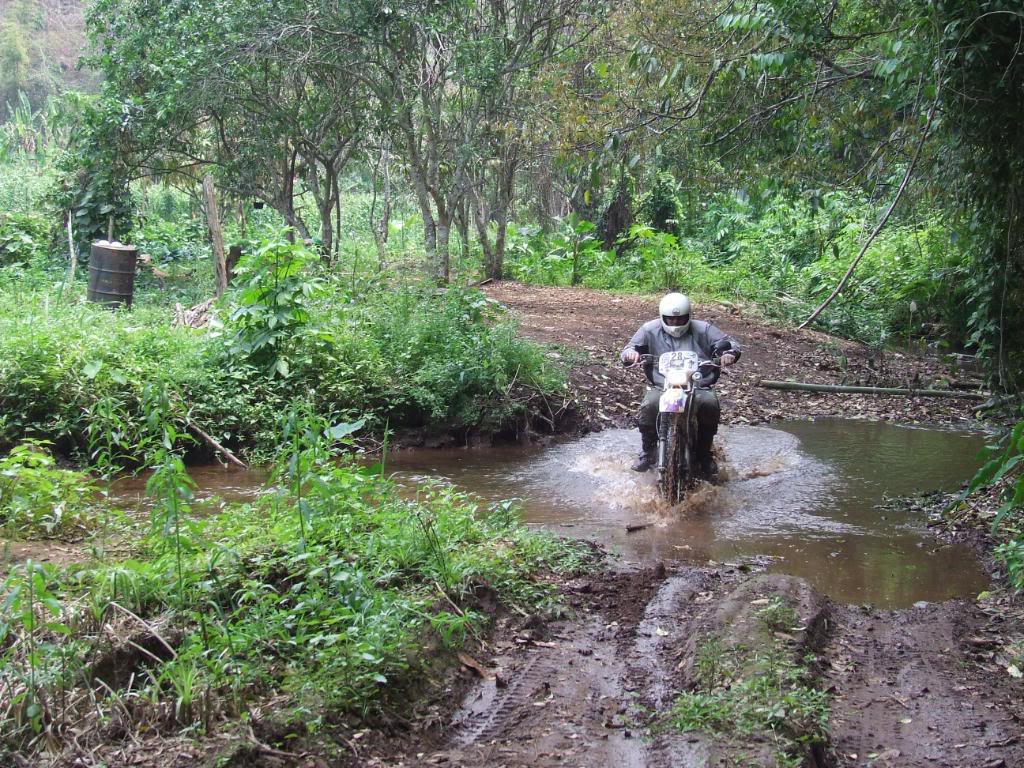 The river and the old man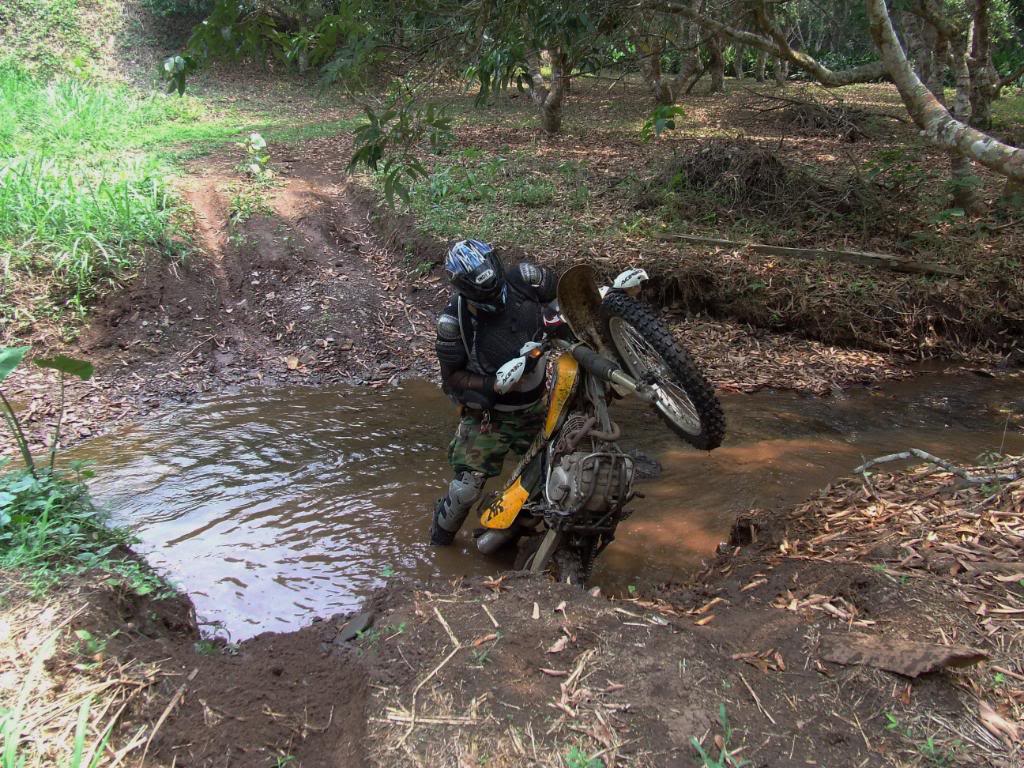 Nothing to fancy here just got stuck for nothing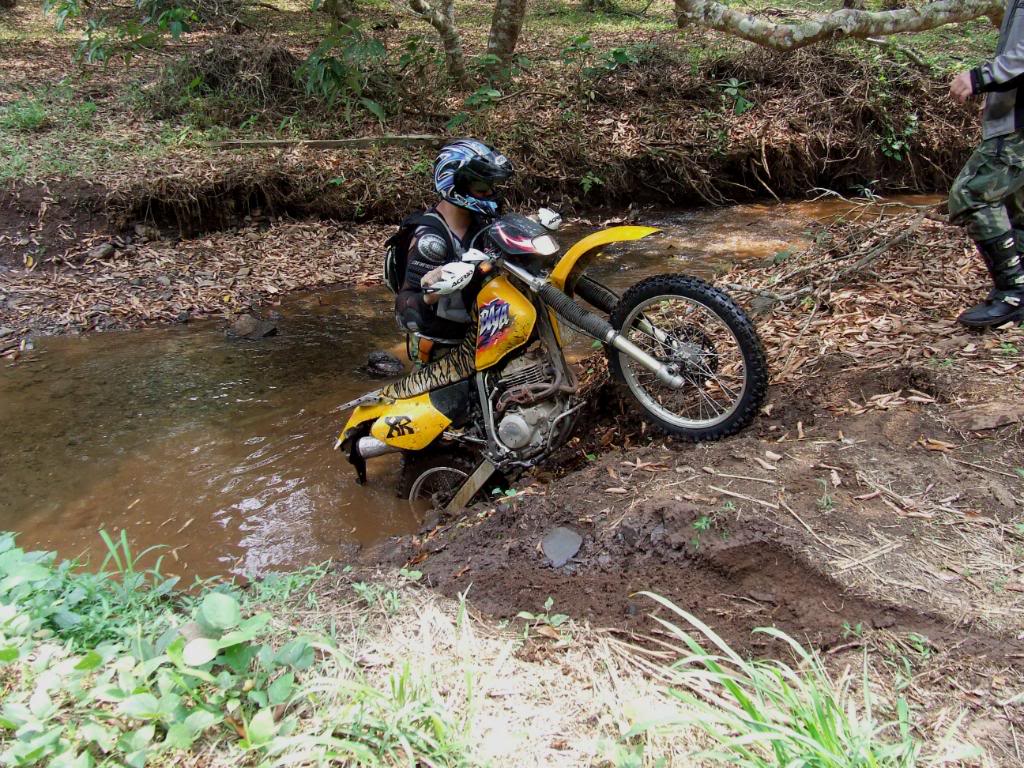 Life's a bitch – so am I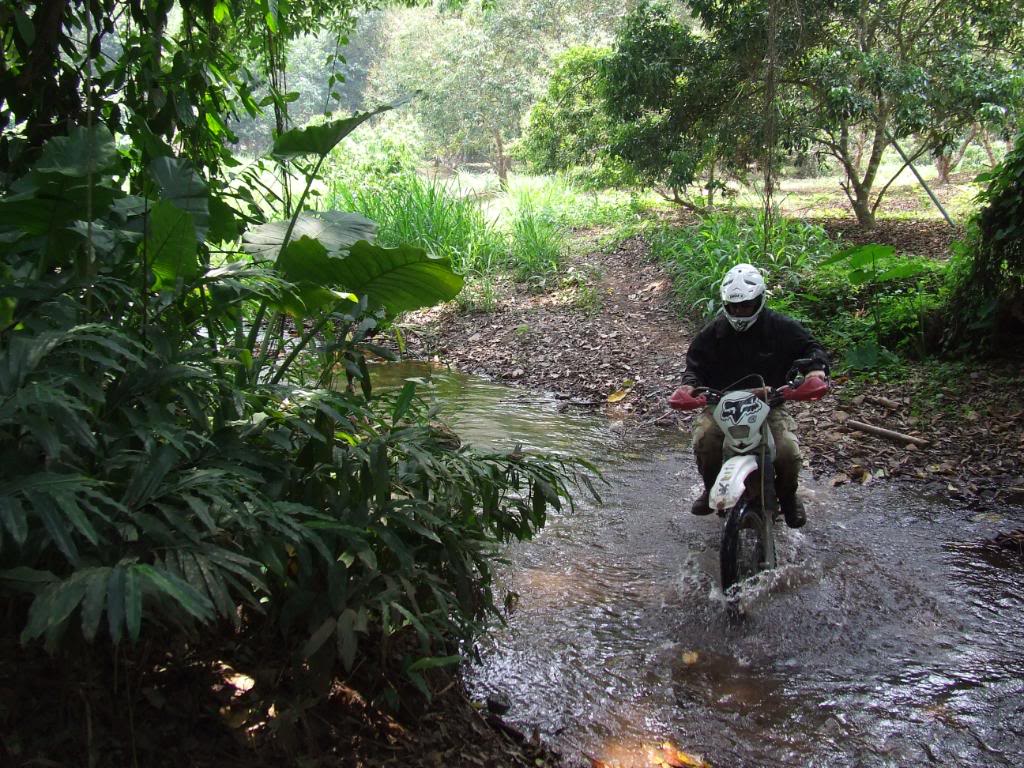 D' crossing the river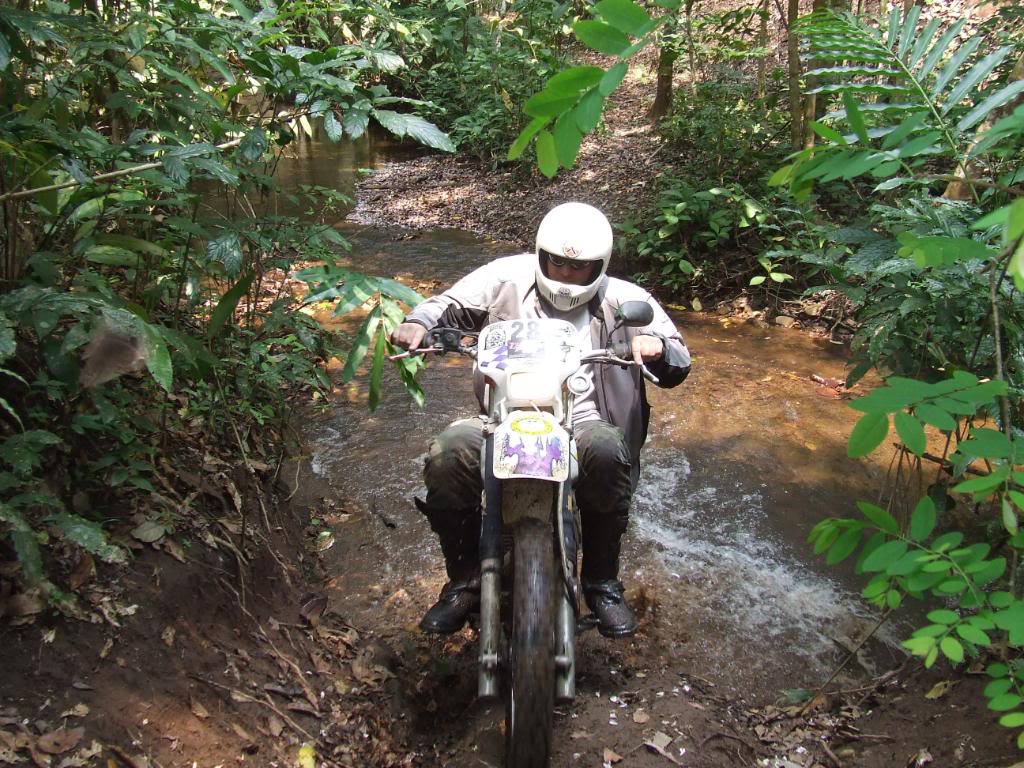 Chuck Norris aka George makes all the difference…..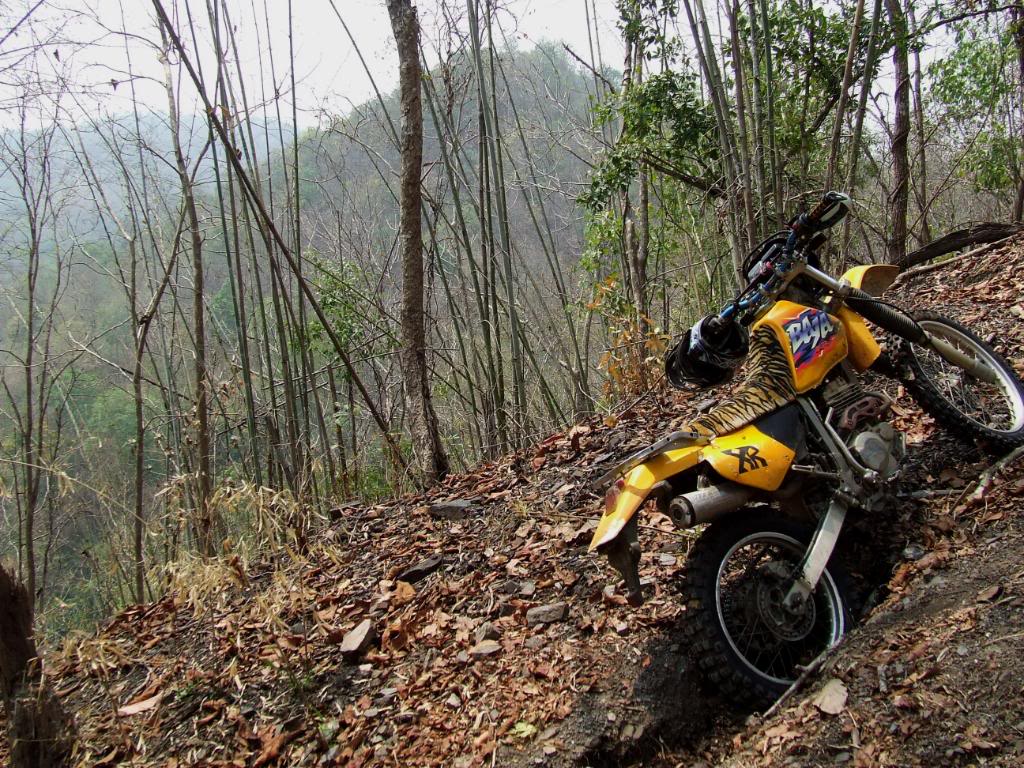 How steep is your love?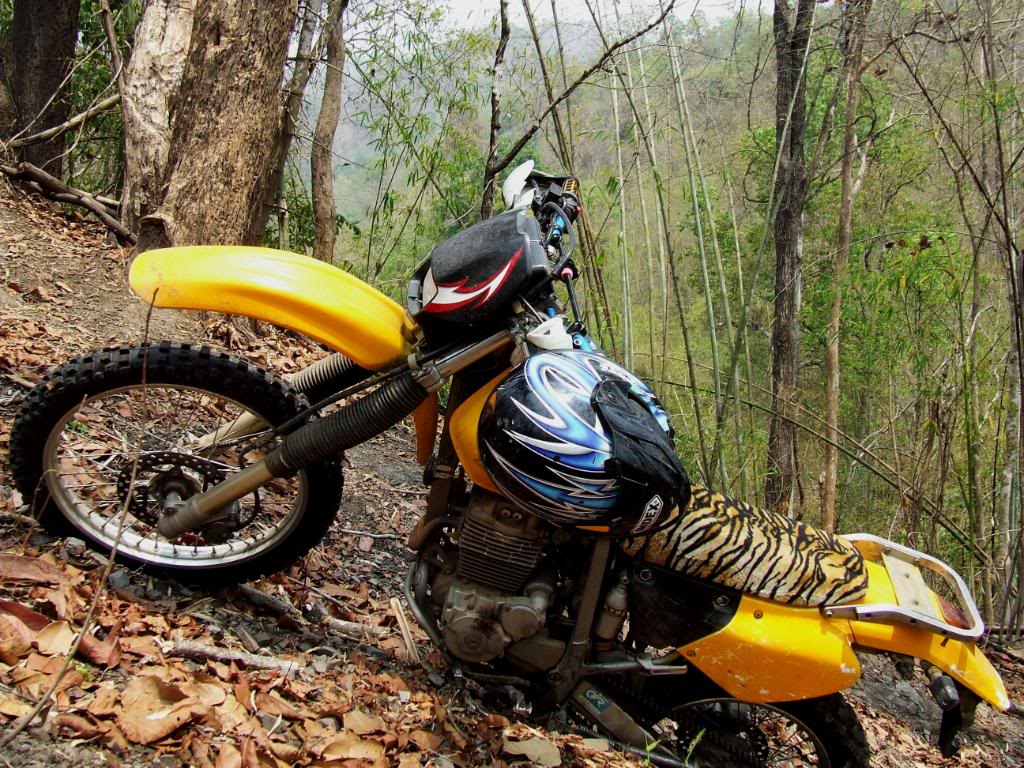 ….probably steep enough…..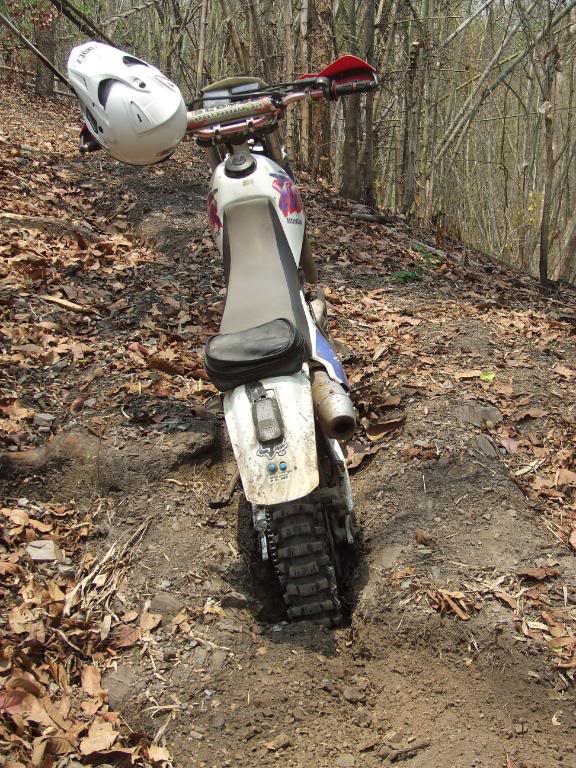 Xr 250 stuck also called D-Tracker, because it's D's tracker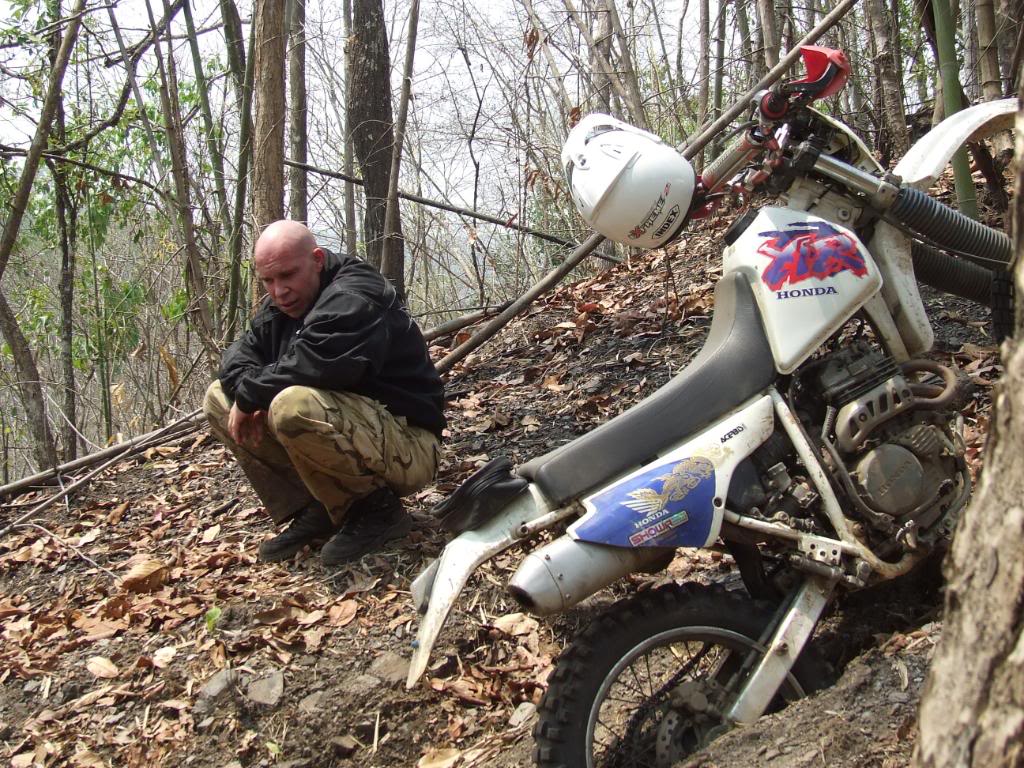 Can you feel the heat in your meat?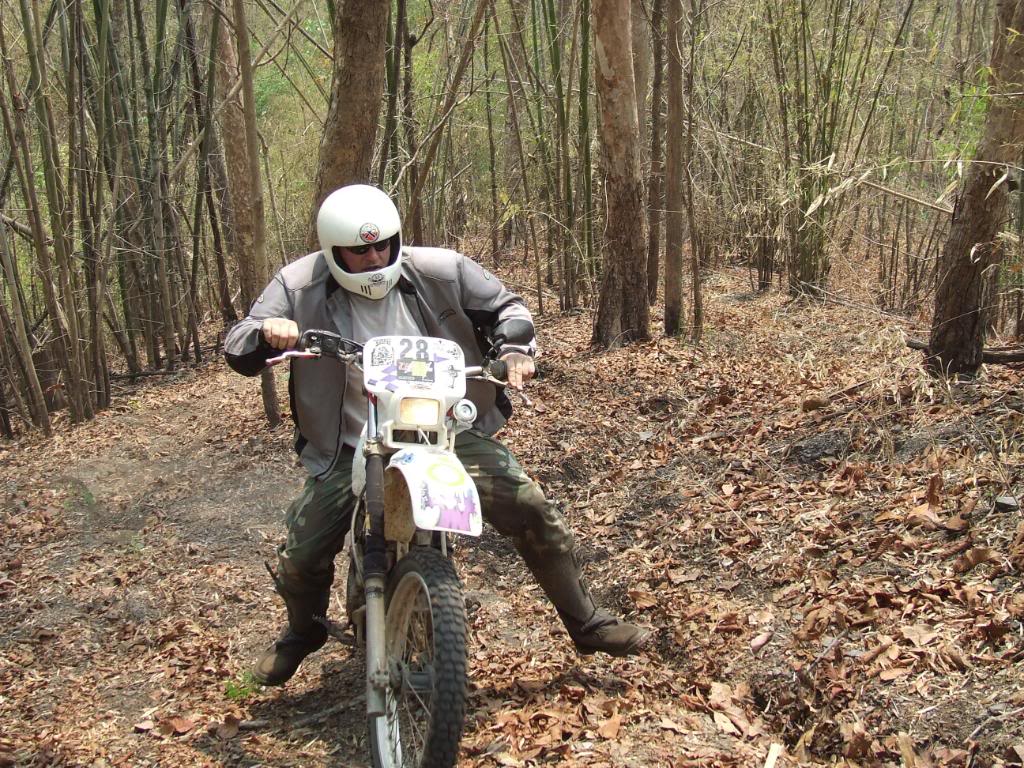 Chuck Norris preparing for a stunt.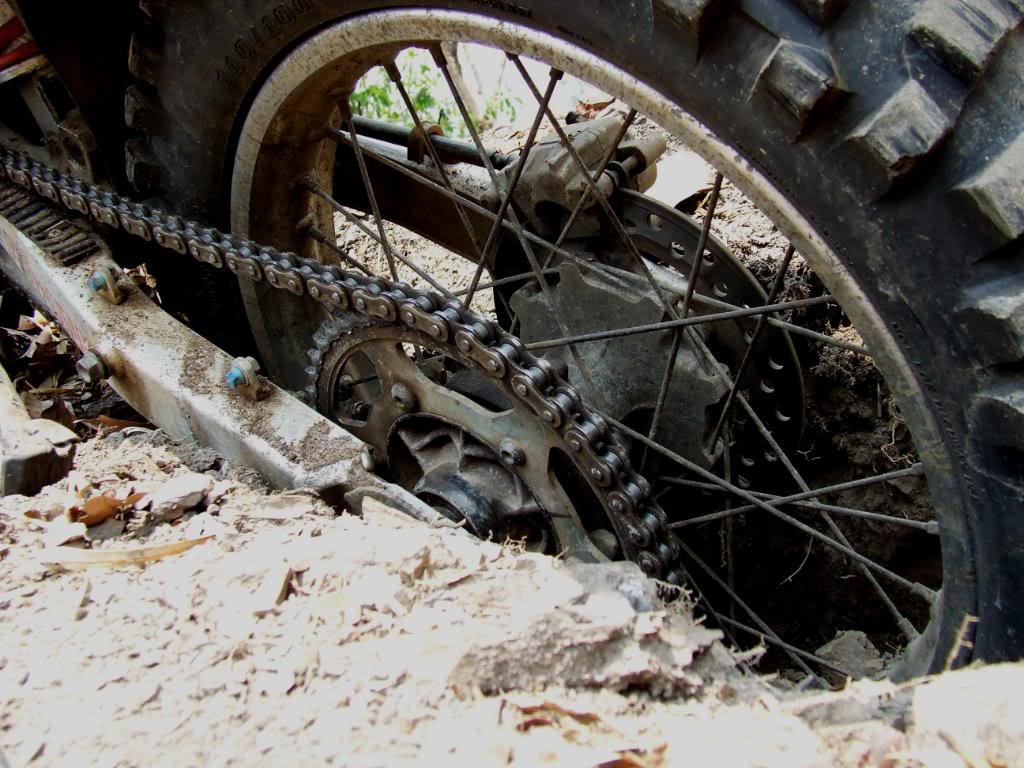 D's tracker deeply involved…….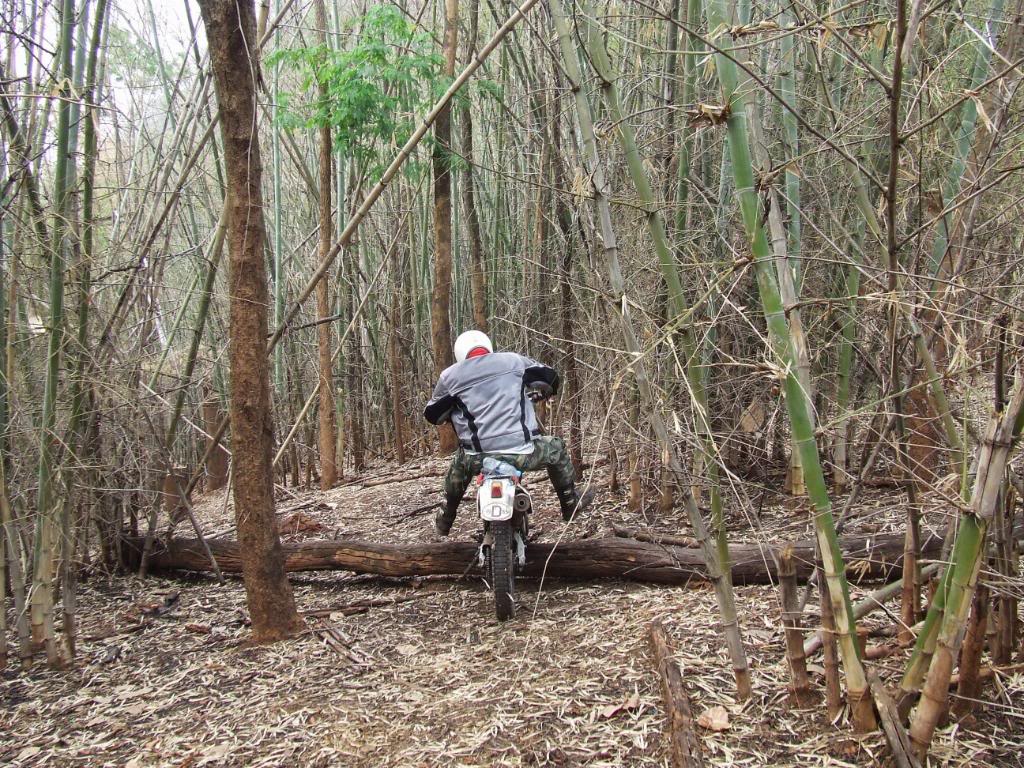 Log bouncing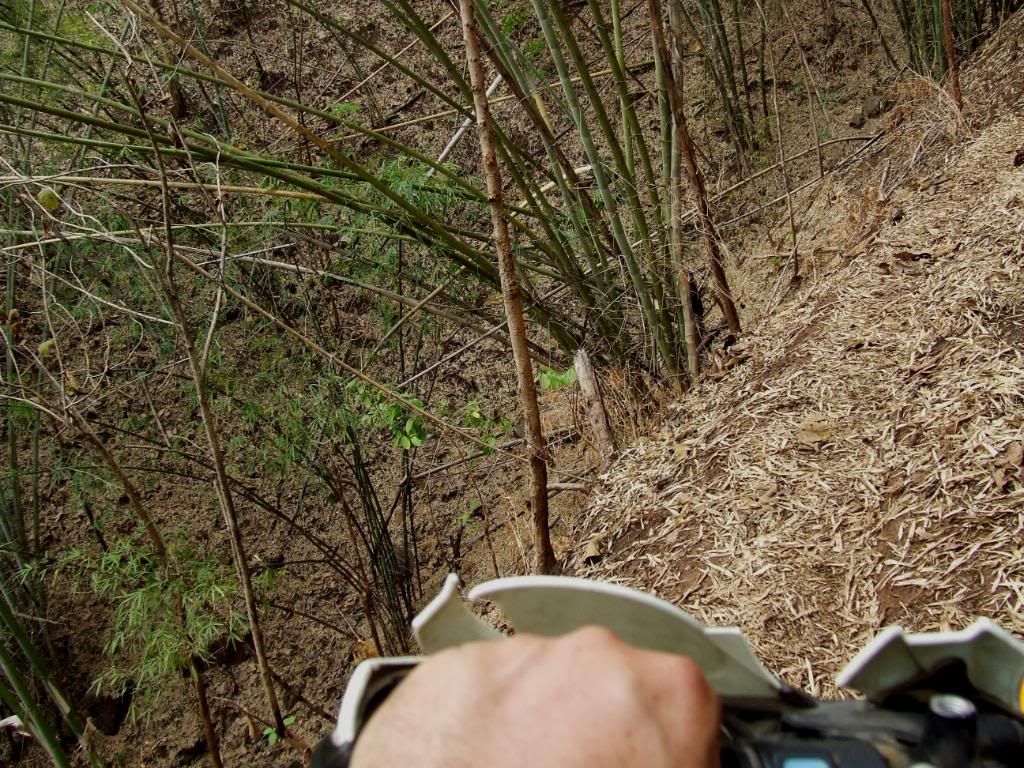 Very nice passage here. D got stuck between two trees and went downhill for about 10 meters. Bend handlebar, broken choke, broken hand protectors. After this little stunt his bike wouldn't start again, so we had to pull it up the hill. Needless to say, that after that we were totally exhausted.
Is this narrow enough?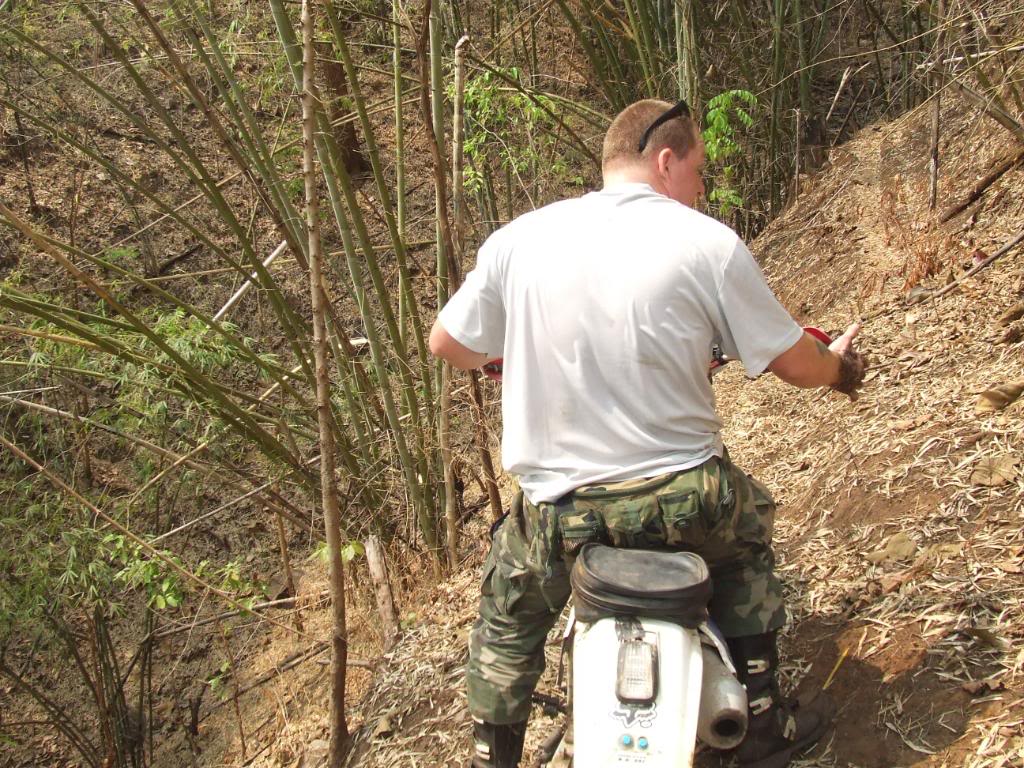 Chuck Norris aka George trying to kick start D's bike without success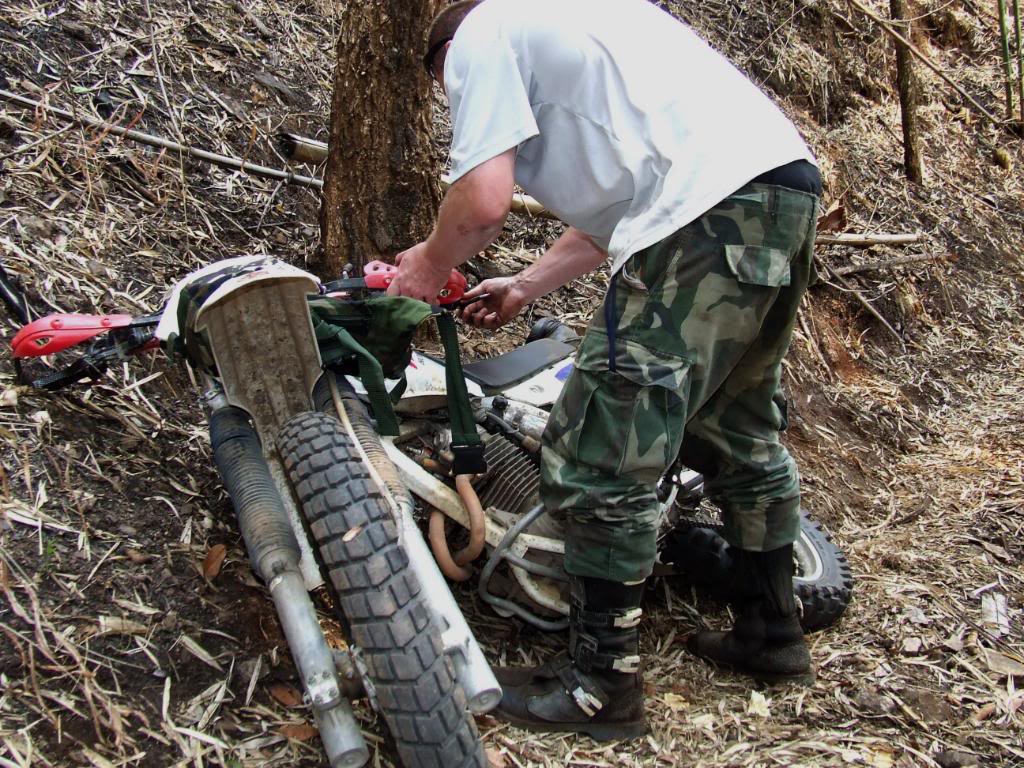 Trying to fix the bike, without success….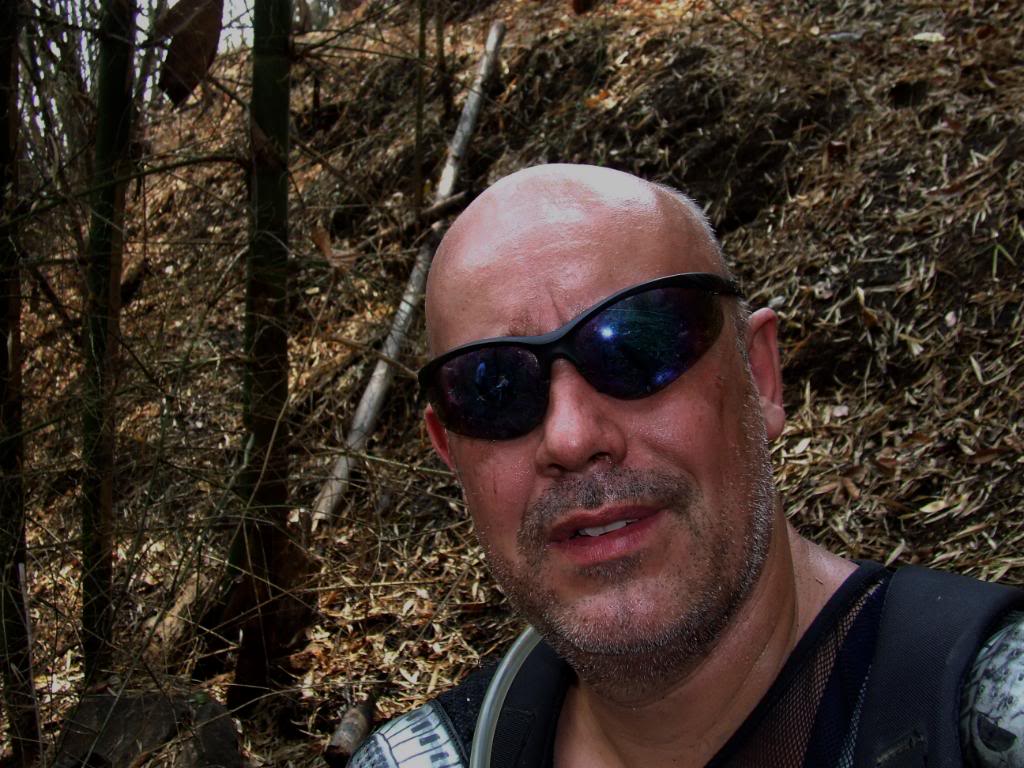 Invasion of flies …….what you cannot see here, we were surrounded by thousand of tiny little flies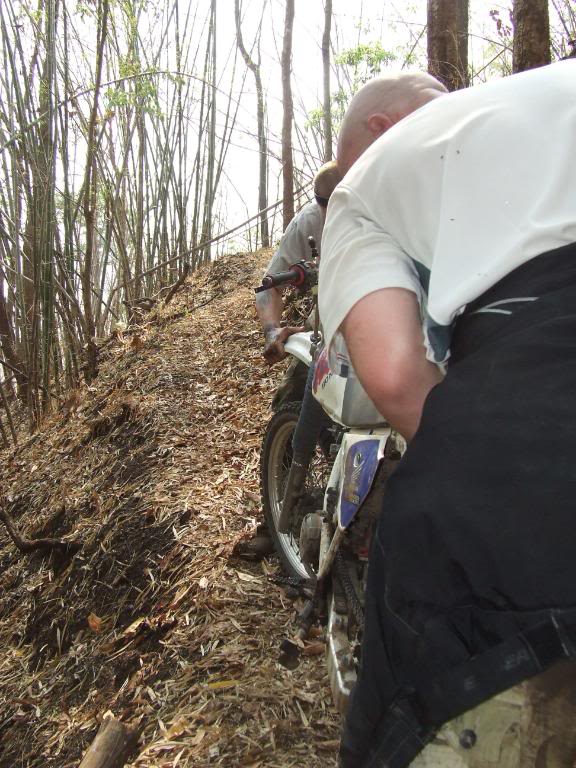 We had to push D's bike up the hill until we reached nicer terrain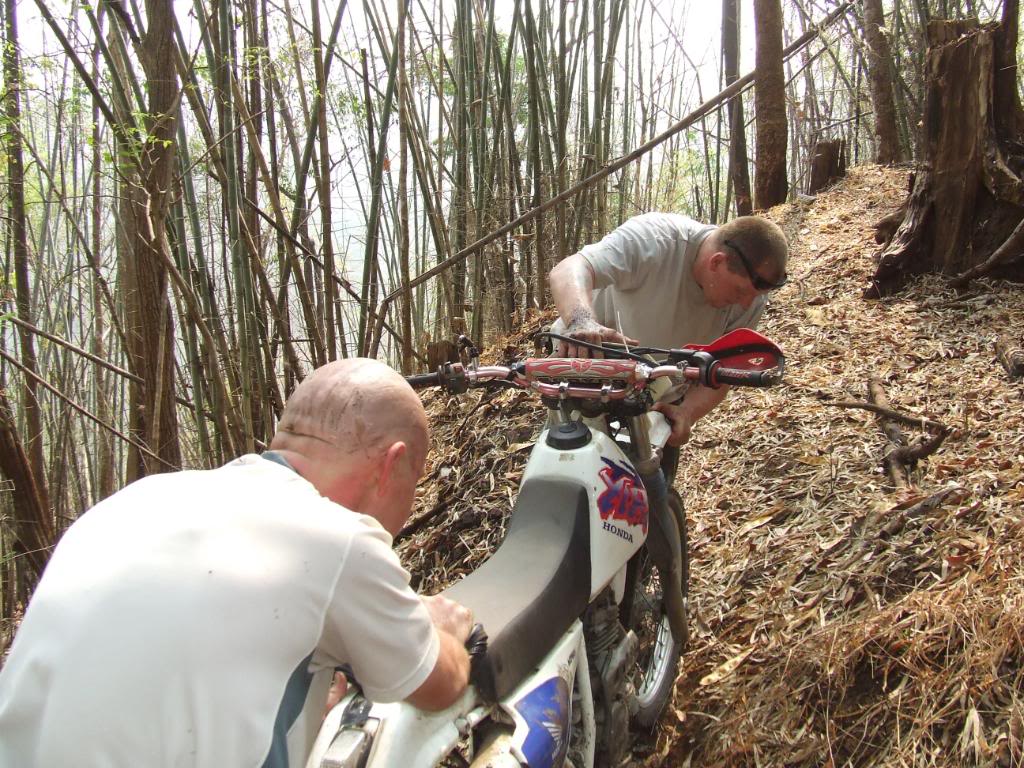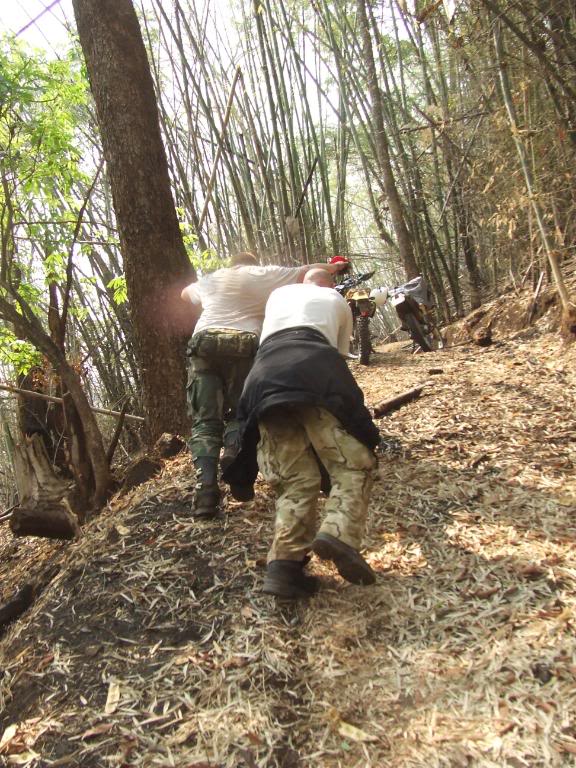 After that Chuck Norris aka George drove G's bike, that I pulled with a rope until Samoeng. Back in Samoeng we filled our hungry stomachs with some nice Noodle Soup and some cold water. Another attempt pulling D's bike to get it running again was successful and George rode D's bike back home.
The total of this trip was only 75 km, but with all the incidents and unexpected failures it took us almost 5 hours to get trough there. I'm happy because now I finally managed to ride this track in full length and I don't regret any minute of it.