0
Staff member
Subscribed
Jan 16, 2003
13,947
4,918
113
69
A quick blast for an overnighter to meet up with the lads from Bkk.
Got away from the super at 3.10Pm & arrived in Pai 2 1/4 grs later after a quick drink "splash 'n go" stop at Mae Sae.
Checked into Pichai ghouse in the centre of town, waiting for Sukie & co to turn up.
I was early or they had no phone signal.
After a shower & coffee I settle into a 2 hr massage & the phone goes off mid-way. We're in town eating & drinking & talking bikes come on down to Baan Pai.
The massage gets cut off 15 mins later & I catch up to the boys.
A slow but good night follows, but hell Pai was extremely quiet that night.
Next day meet up at Sipsongpanna Resort to ride back with the boys...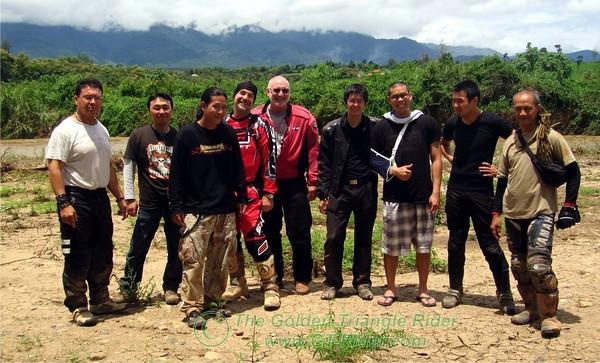 Getting ready to ride..
The road gets wet 'n greasy up on the ridgeline & we stop for a view & photo on a nice long U-Turn bend.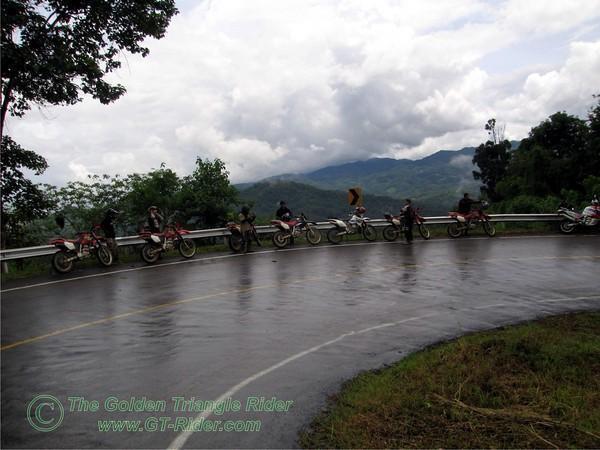 Aha..... Stopped for a photo in the middle of nowhere & the Walls Icecream man rocks up. Amazing Thailand.
So what better to do but all have an ice cream beside the road & laugh about what a great country this to be in & ride...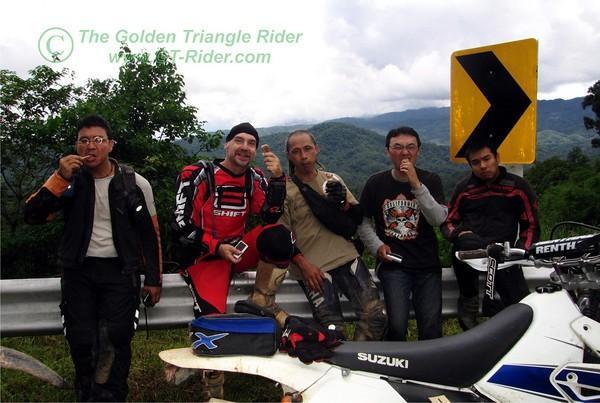 Get back on the bikes & 500 meters later we stop to re-adjust the bike tied down in the back of the pickup for the guy with the cracked collar bone...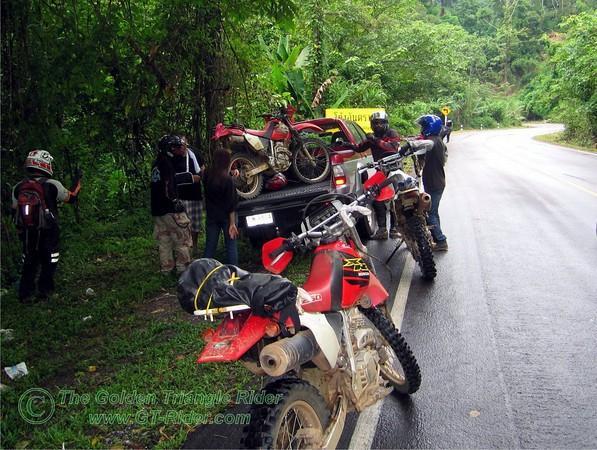 At the Papae turn off it's a drink stop & the dirt riders head off to Samoeng.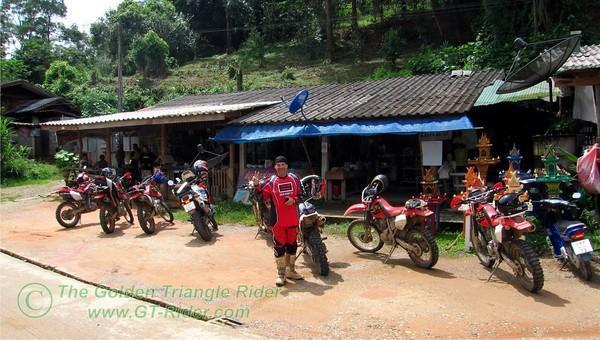 I head on home alone to Cnx on the AT.
Another good weekend ride & NO RAIN GEAR necessary. You guys who aren't riding because of the cloudy skies are missing out.