I've painted the muffler guard and rims on my CBR250R myself, and want to do the windscreen too.
Honda actually sell a black version for 500b or something really cheap, but I want something a little different and it would be a fun little project.
The windscreen is shaped like:

And I'm thinking of smoked or black, and maybe the two wing tips done in red to accent the back/red style of the bike already.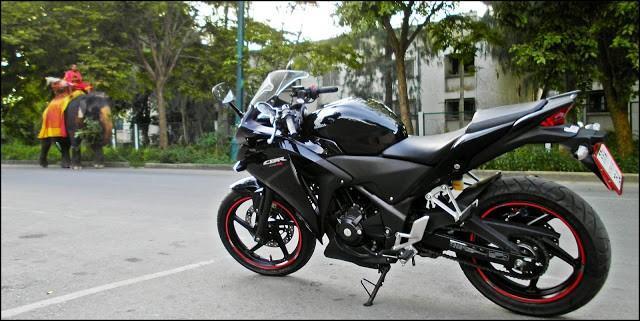 I've had the seats redone in nicer material with red double stitching and racing mirrors added for city riding since this photo was taken.
But anyway... I'm thinking a dark tint, or smoke or something.
Any tips on what paint I should use? If there's one that would give a smokey tint appearance? (light gray for eg?)
I've only painted two things in my life... the muffler guard and the rims. The process for this I presume is remove, wash, let dry, paint on the inside, spray on clear acrylic, tape off around the wings if I want to do them in red or silver.
Any ideas on paint though, I'm not too sure I want it in total black though, more a smokey tint... Any advice?
Edit. Actually I'd probably add some red vinyl once painted, instead of painting two tones.