This ride had taken quite a while in coming ever since I bought my HD Road King in 2009 here in Abu
Dhabi. The reason was that it took the rest of the guys all this time before finally committing to
buy bikes here recently. So this 3D 2N ride took place from 24/2/2012 to 26/2/2012.
This was the route taken and also the elevation profile of the route.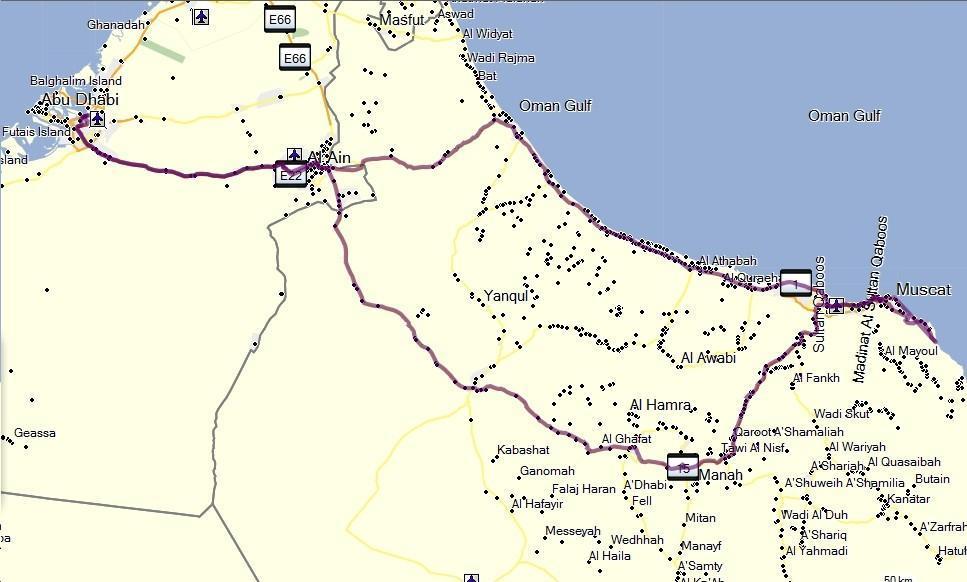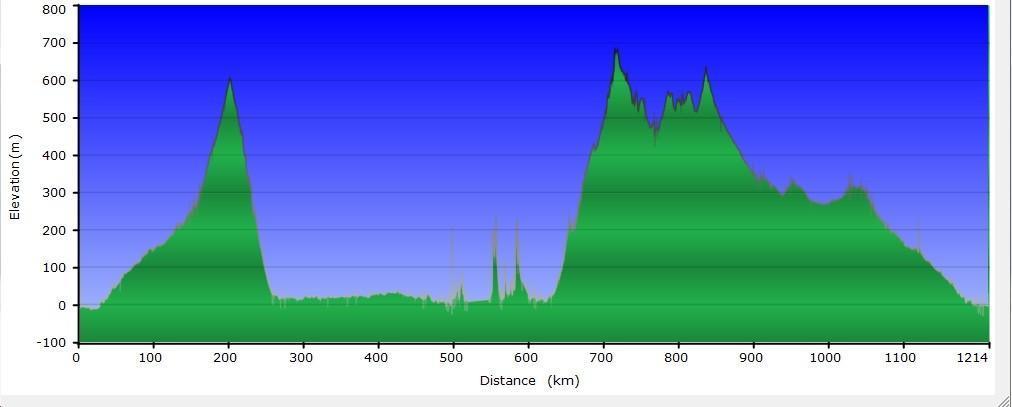 DAY 1
We started the ride from Abu Dhabi at 5:00am riding towards the Al Ain/Khatemt Shikla border
crossing with Oman. The convoy started with 9 bikes with another 2 more bikes departing from Dubai
and meeting up in Al Ain which was about 179km ride away. The ride to Al Ain was on a multi lane
freeway in 15degC temperature. It was finger numbing cold ride till dawn broke when we arrived at
the border crossing.
Fuel stop along highway to the border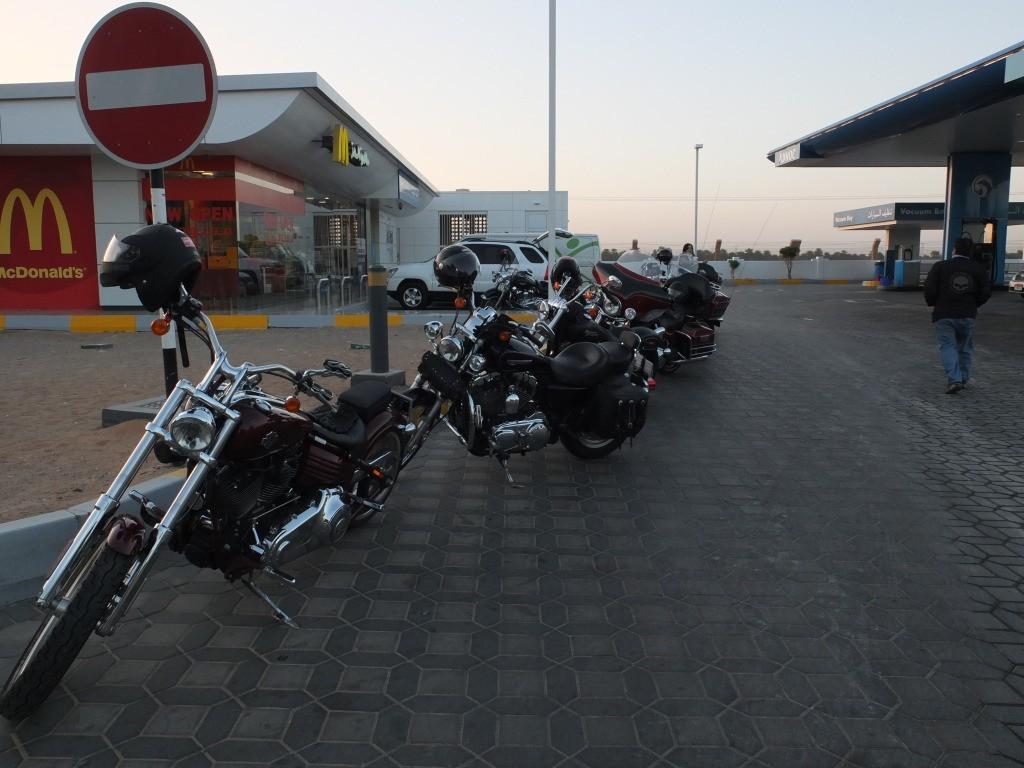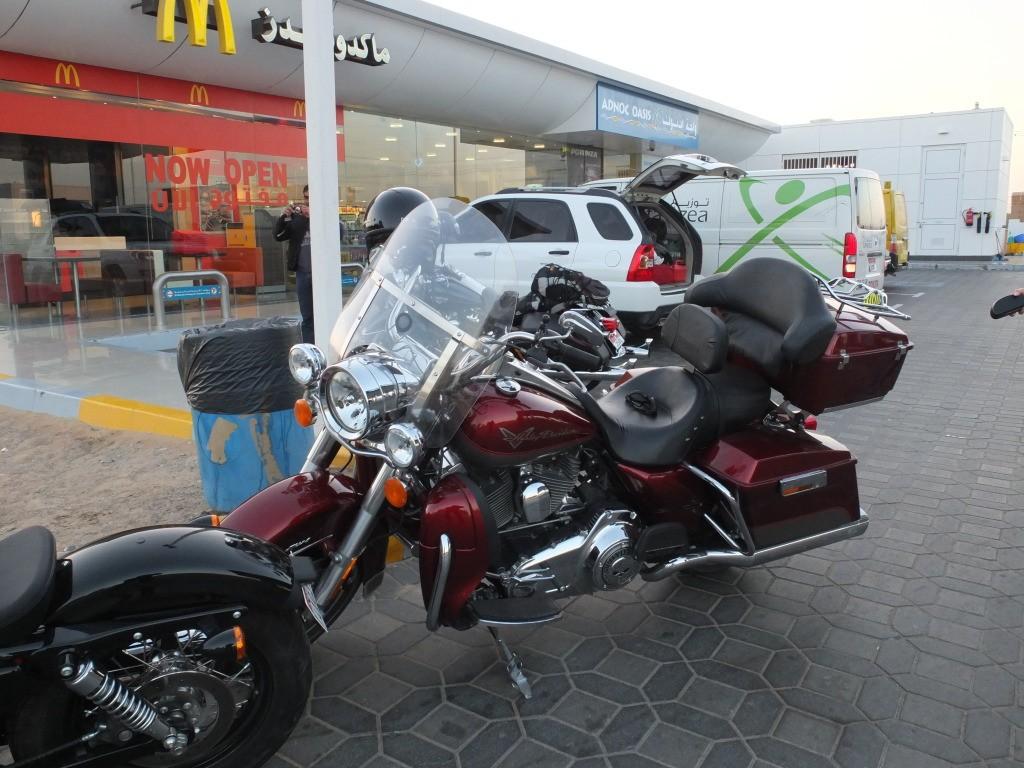 Border crossing was a pretty straight forward though time consuming process and another 17km away
was the Omani immigration & customs checkpoint. After this was a good route on the highway to
Sohar passing across a mountain range towards the Omani coastline.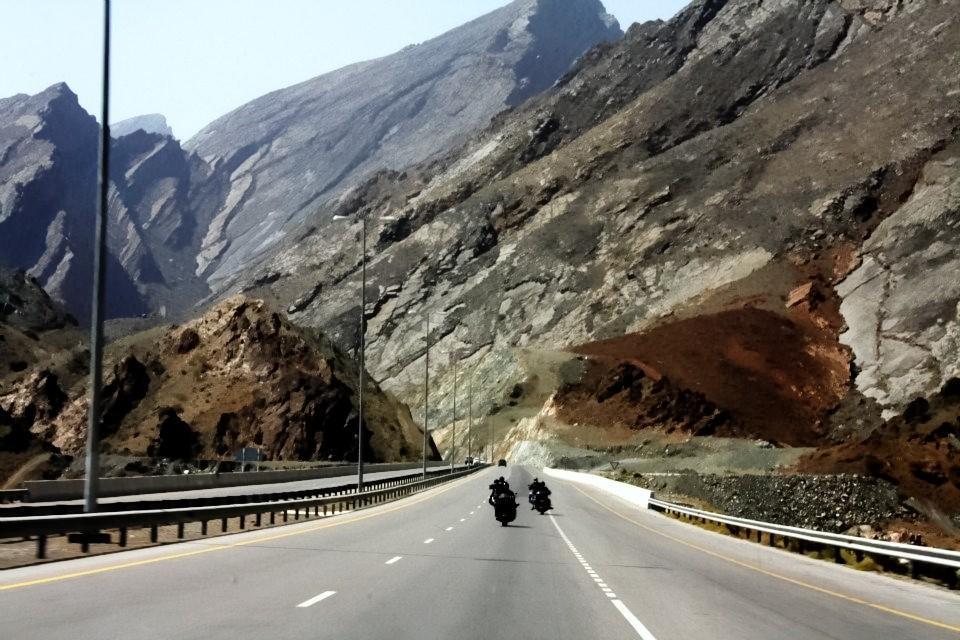 Our destination was Al Qurm beach area in Muscat where we had our hotel reservations. The ride
from Sohar to Muscat was pretty much on a freeway so not much to write about.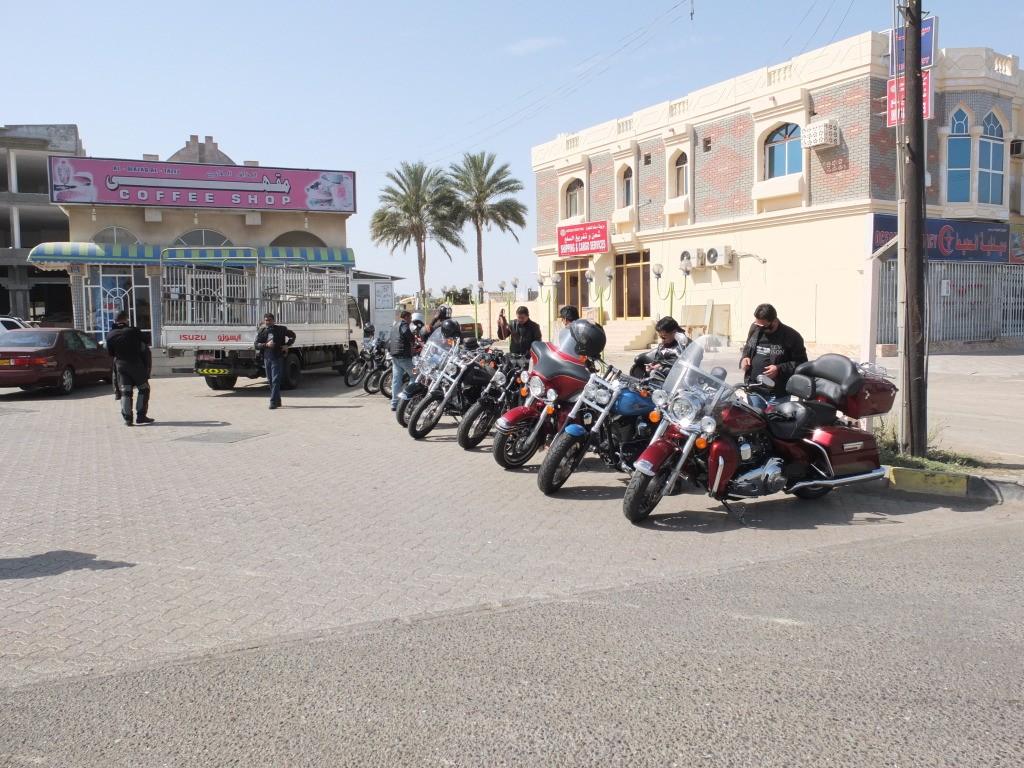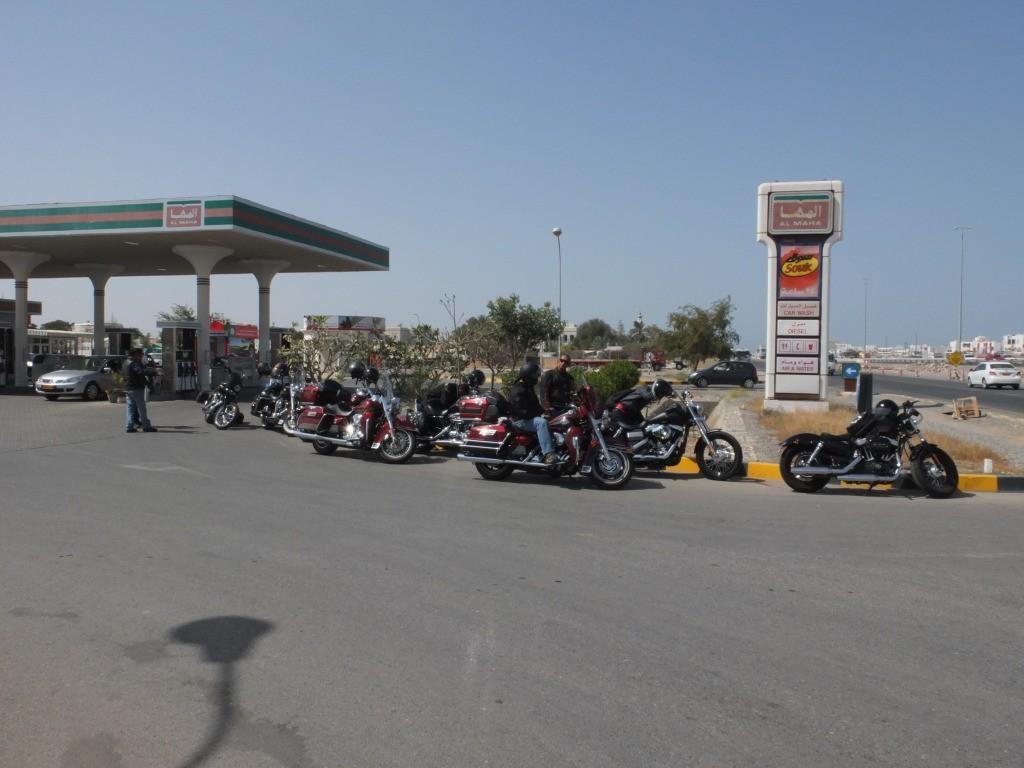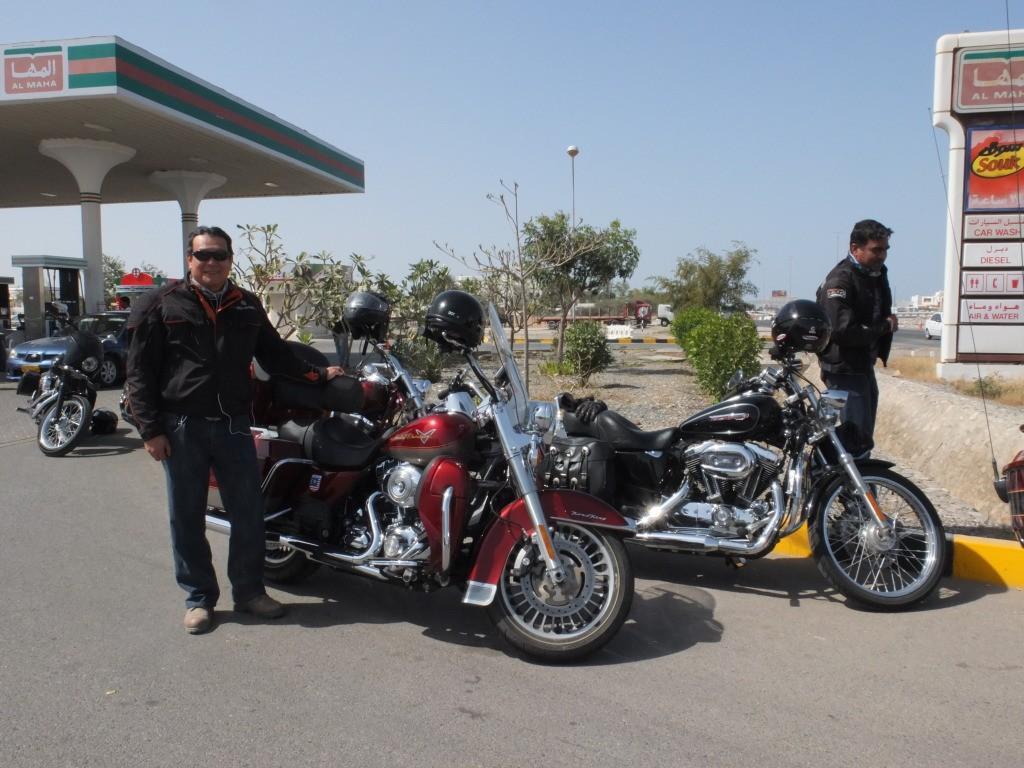 Hotel bike park ...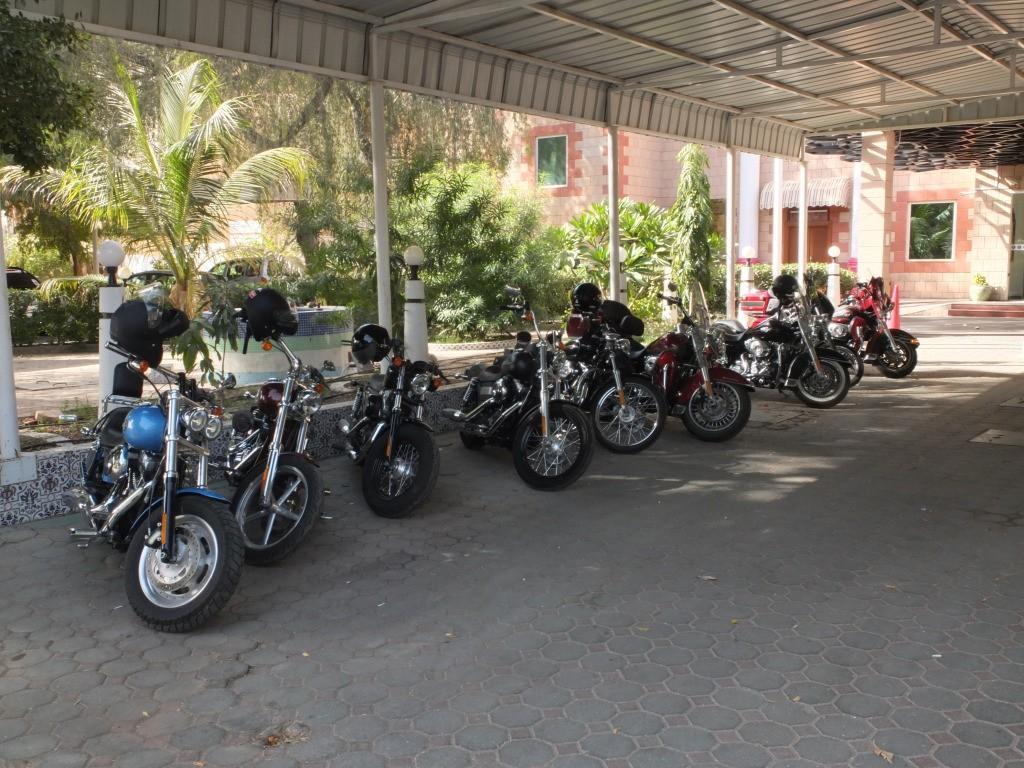 Dinner at a local seafood cafe ...