Riding west out of Pai to the elephant trail and back.

This track is a great ride. It heads west out of Pai to the elephant trail, which runs between Samoeng and Mae Hong Son. So, you can ride to Mae Hong Song or even head back to Chiang Mai by using this track. Also you could ride to Pai from Chiang Mai on the elephant trail, and not have to ride the tar road out of Wat Chan.


Blue line is the Elephant Trail. (what I call the elephant trial anyway)
Yellow is the track from Pai.
Red is a great little loop through beautiful farm land.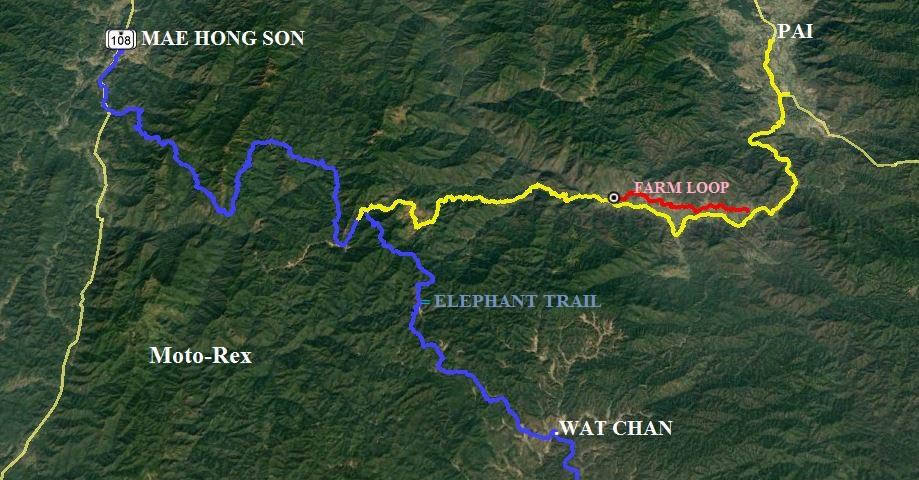 One of the great things about riding in Thailand, is that there's always an Amazon Cafe close by to get a caffeine fix before taking off on a ride.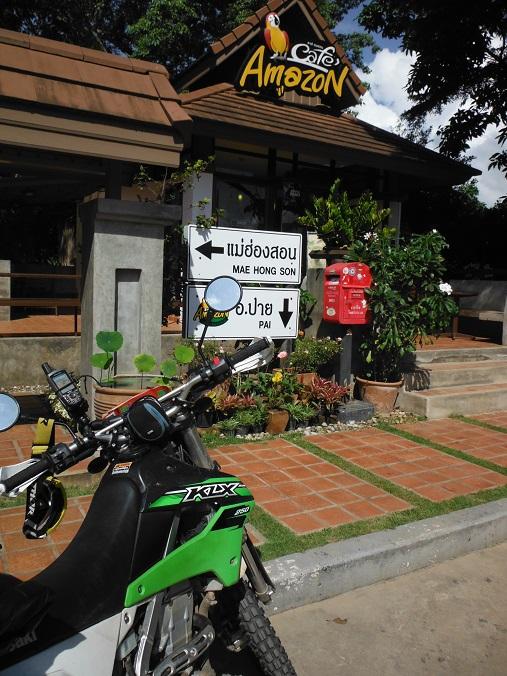 The start of this track is sensational. Just stunning through here, and a great little out and back ride for anyone on a road bike staying in Pai.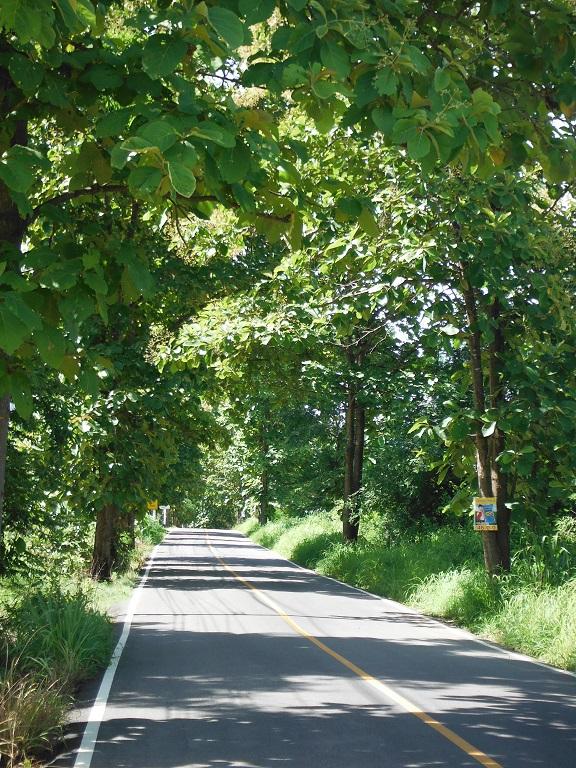 It doesn't get much better than this,…suns out, and the mountains are waiting.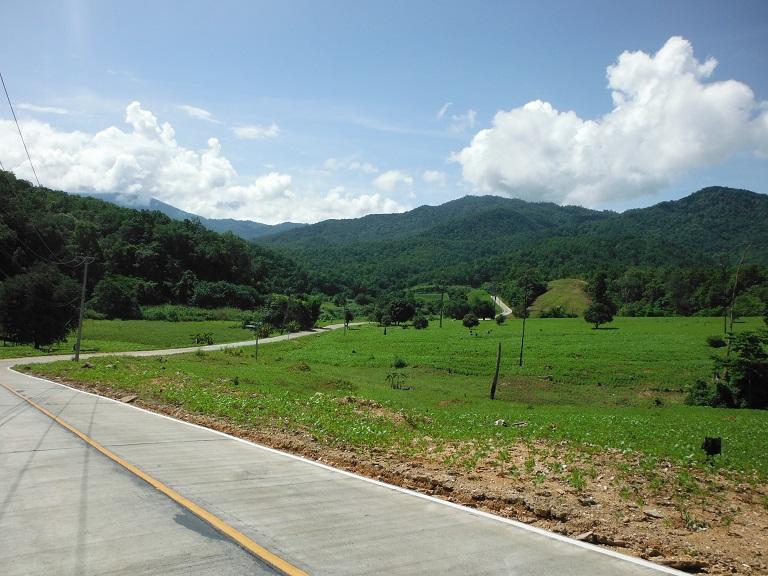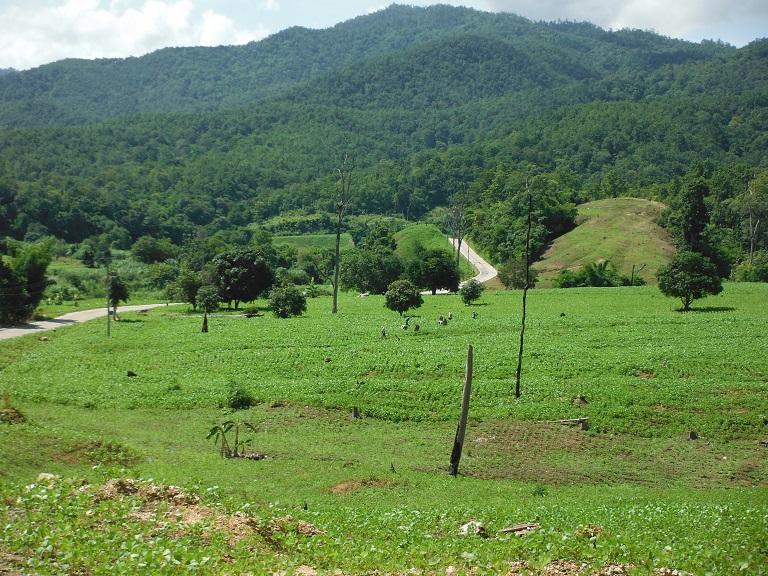 The tarmac disappears about 15 kms in, and then the dirt track follows this river for a while.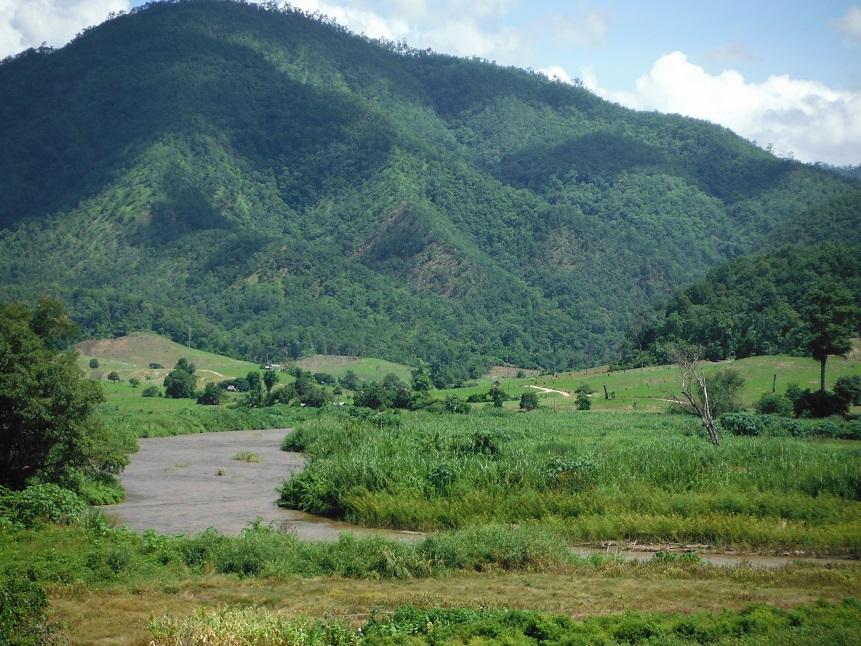 After a few more kilometres you start climbing into the mountains, and there's a few really long steep climbs.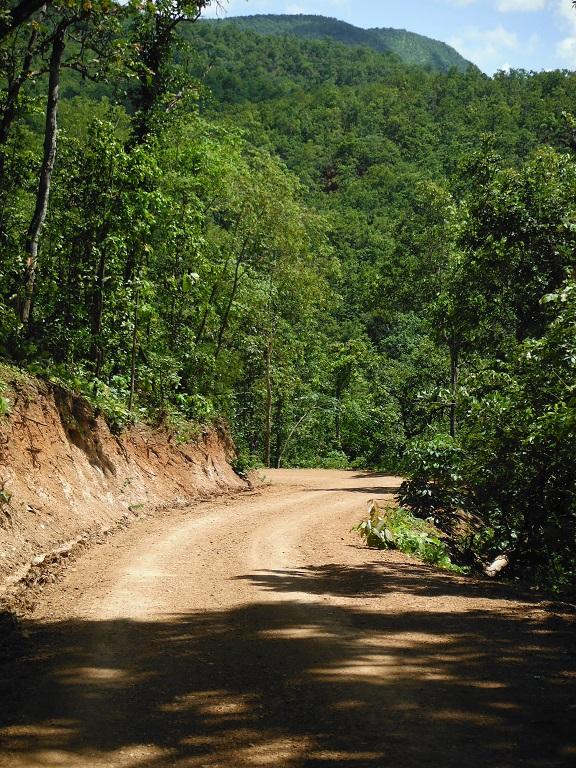 Although it doesn't look like it in this photo, it's a long way down if you were to go over the edge.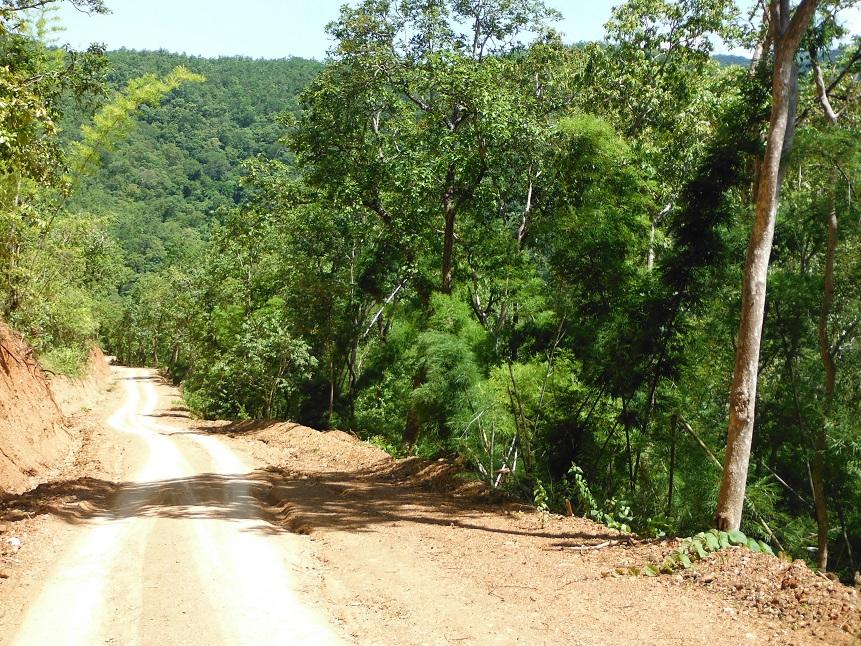 My little camera doesn't show it, but the view here gives you the WOW factor.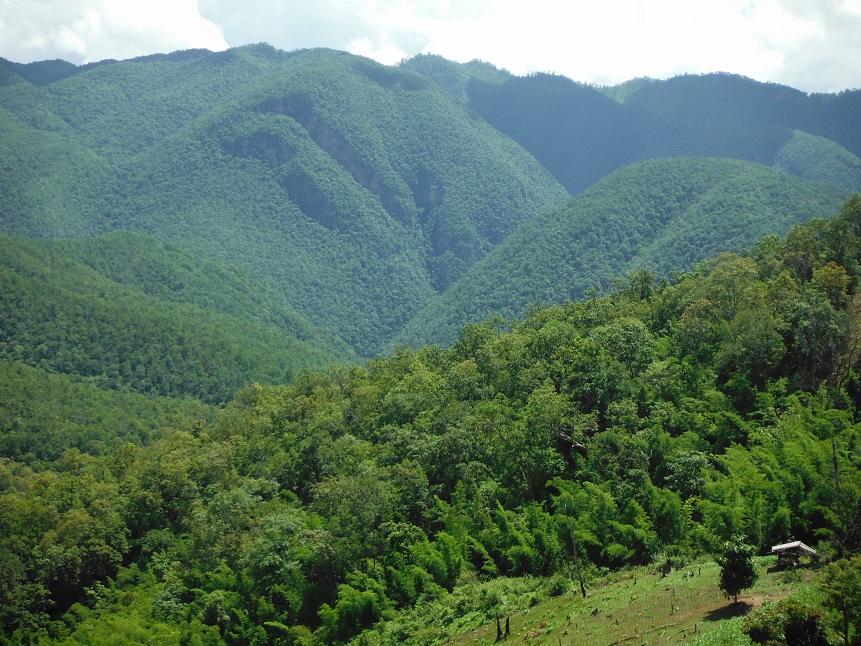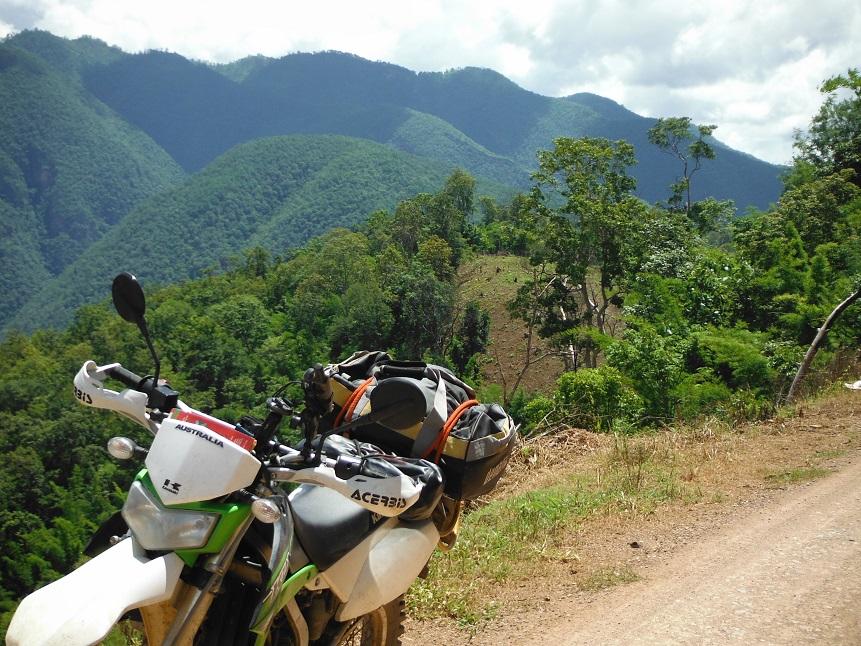 My first attempt at panorama photography.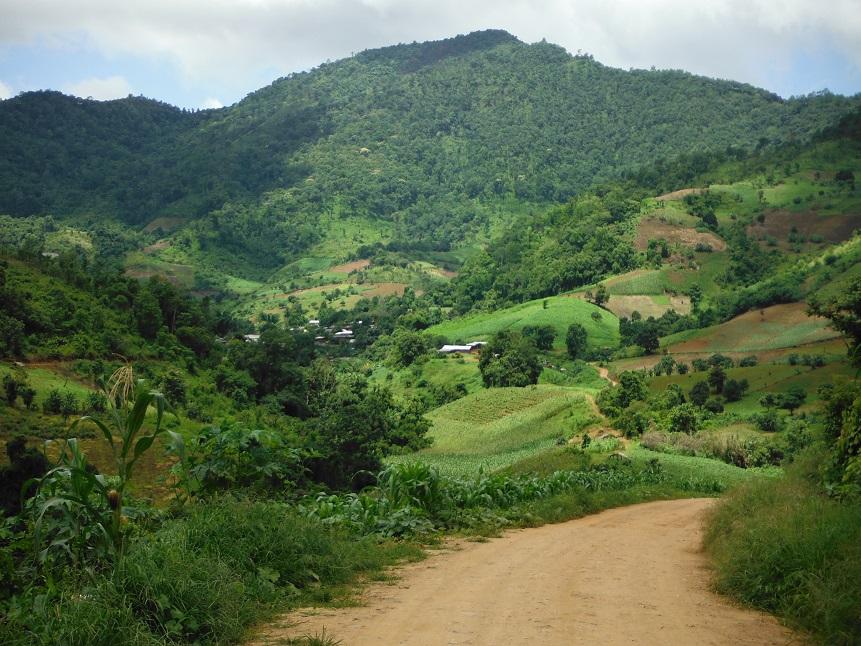 This is the spot where I meet the Elephant Trail, although I didn't realize it till I plugged the gps to my computer back in Pai.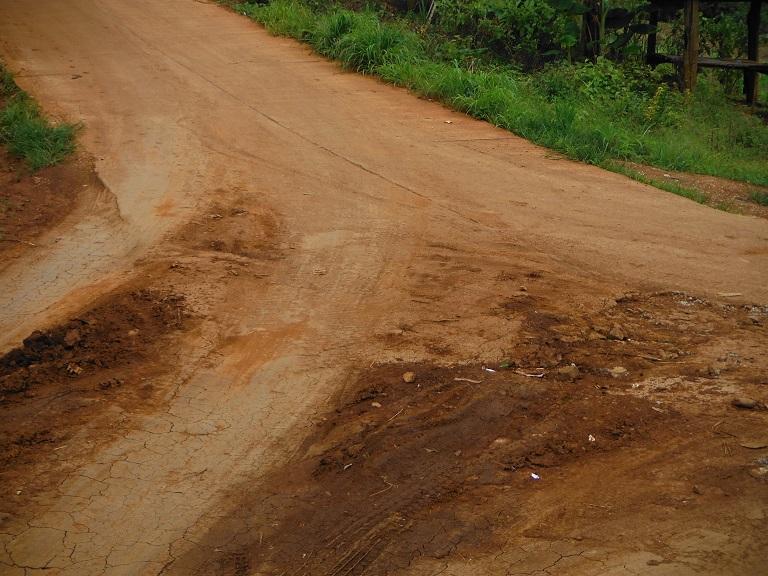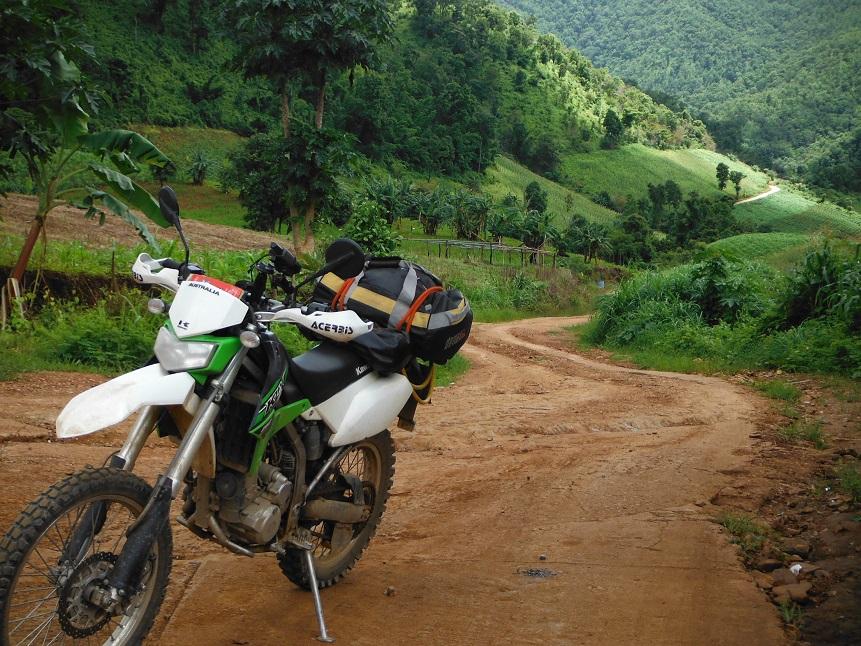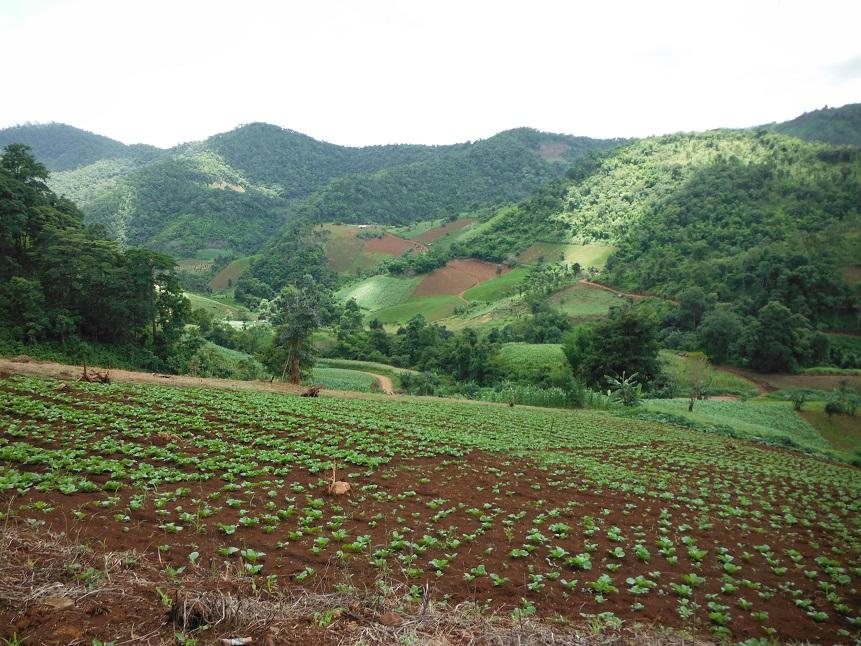 I rode a bit further and arrived at this little town where I top up on fuel.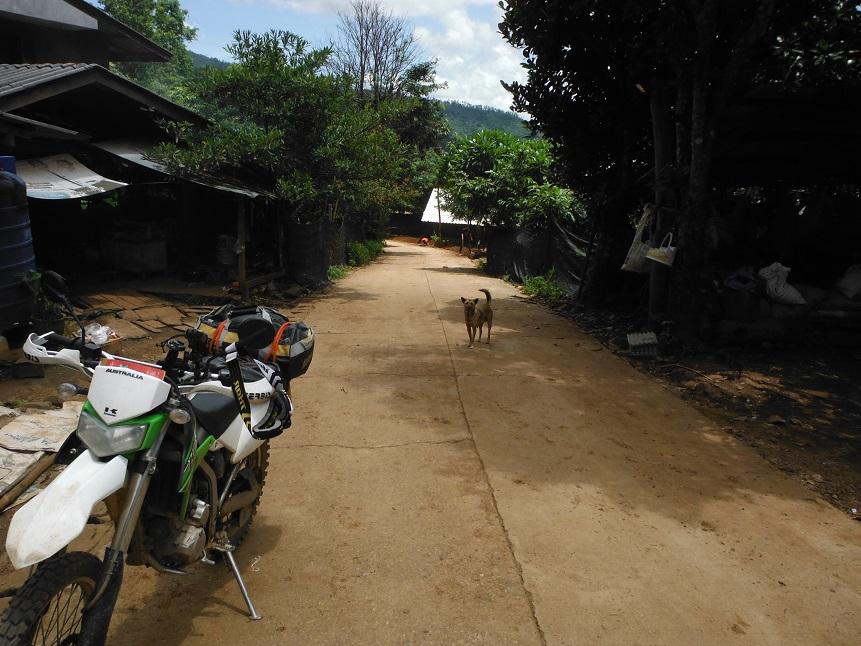 I rode a little further and I thought this must be the elephant trail but at the time I wasn't sure.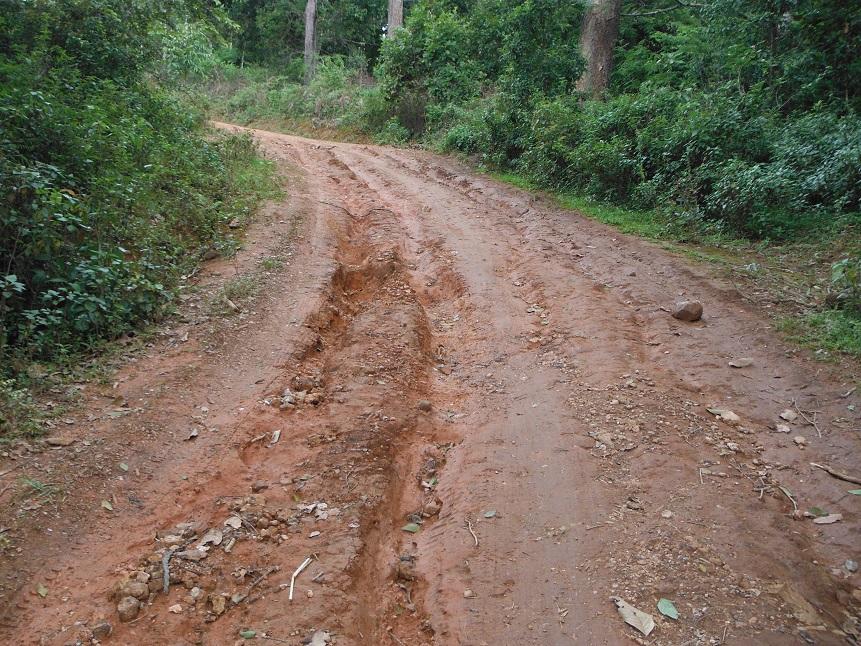 Yep. Your going to say, why didn't you go left of the rut Rex. Well the rut was on the left when I started at the bottom of the hill. Bloody steep hill at that. lol. As I was riding up, the only line left tightened up. I was trying hold on to that edge. Fail LOL.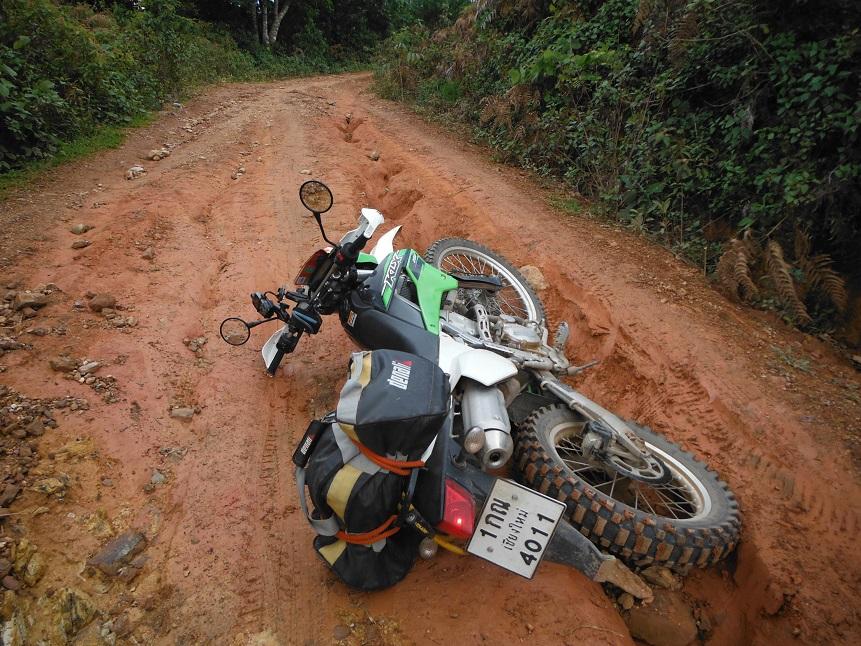 I probably should of keep going to Mae Hong Son, but I wanted to check out a little loop out of Pai on the way back.
This is the start of the loop that goes through farm land out of Pai.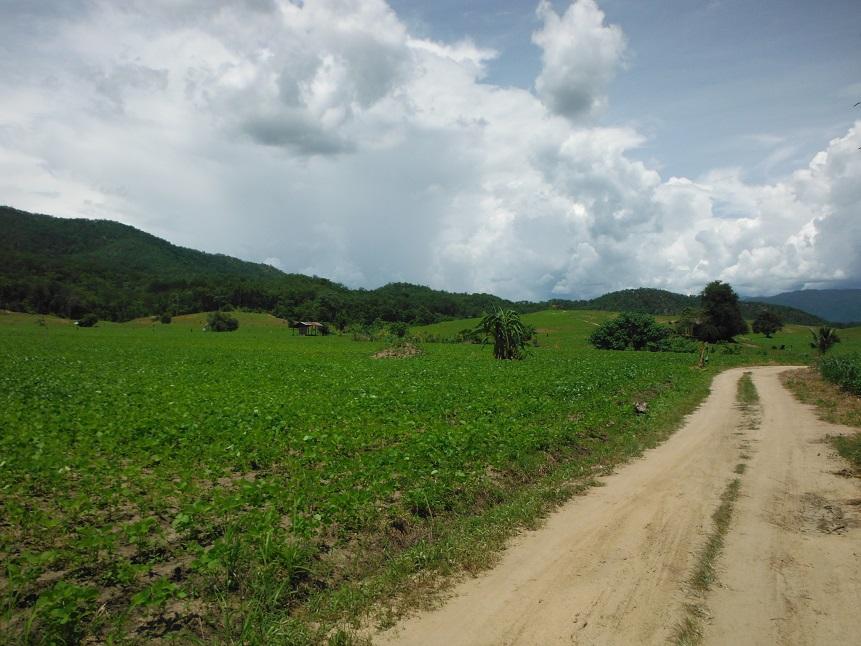 Note the dark clouds forming in the distance.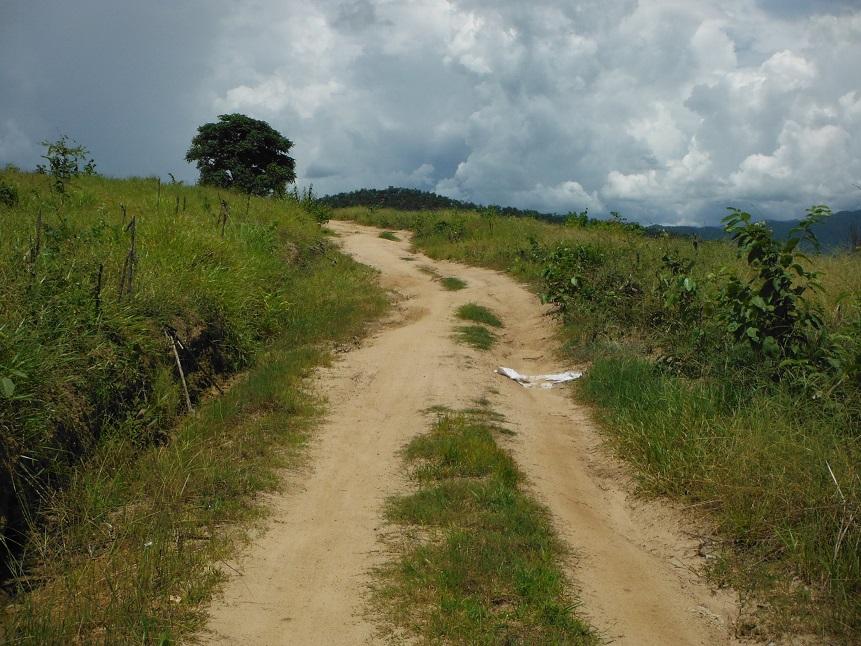 Great riding through here.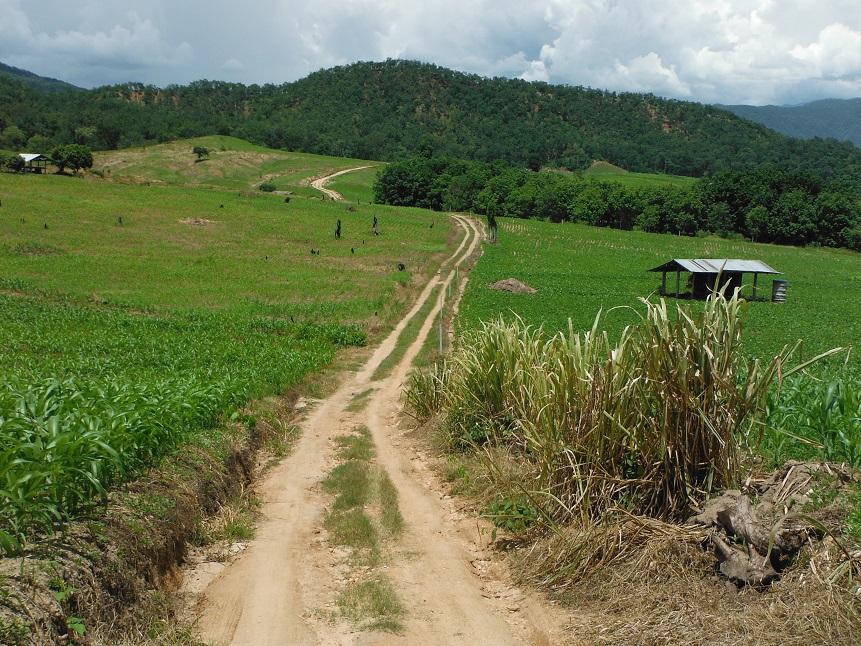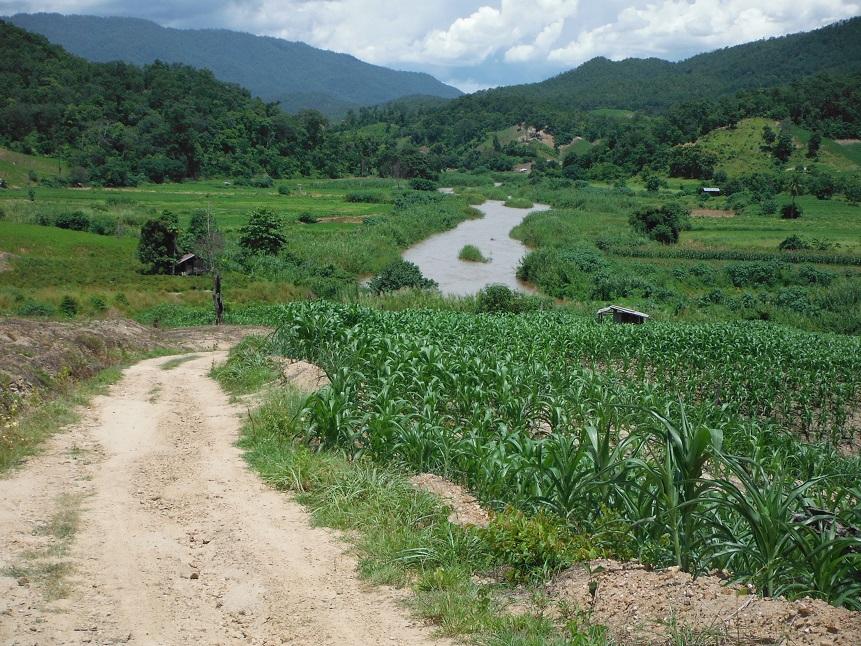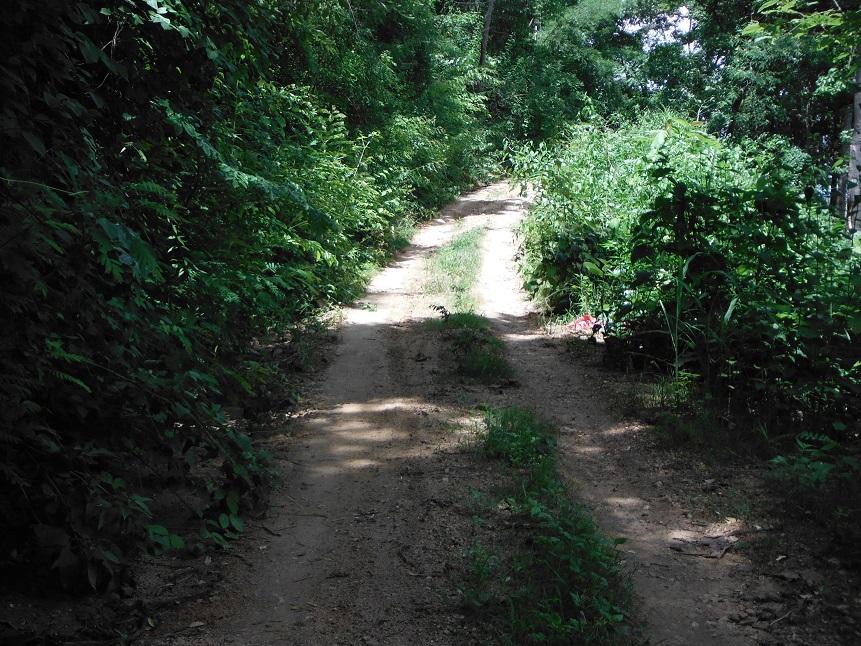 I arrived back in Pai around 4 o'clock , and only just beat the rain. By the time I had unpacked the bike and walked in my room, the storm which was to last about an hour, had started. For about 5 minutes of that hour, the wind and rain was like nothing Ive ever seen. All the power went out, and when I walked to the main street of Pai a little later this is what it looked like.
The Main street of Pai around 7pm.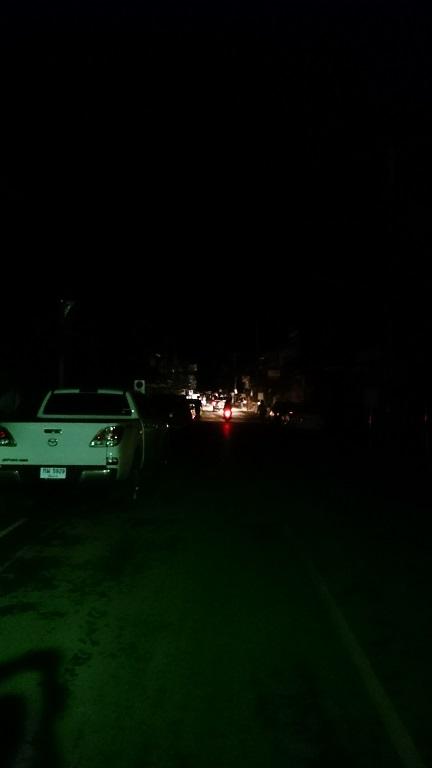 Main problem was that a big tree had blown over taking few power poles with it.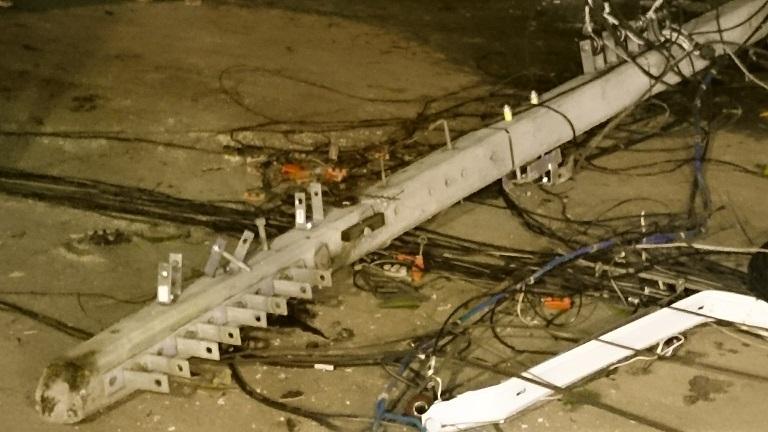 Looking at this pole which was opposite the one above. I thought how the hell are they going work all this out. But they must have some super stars working for the electricity company, because the power was back on at 9.30pm.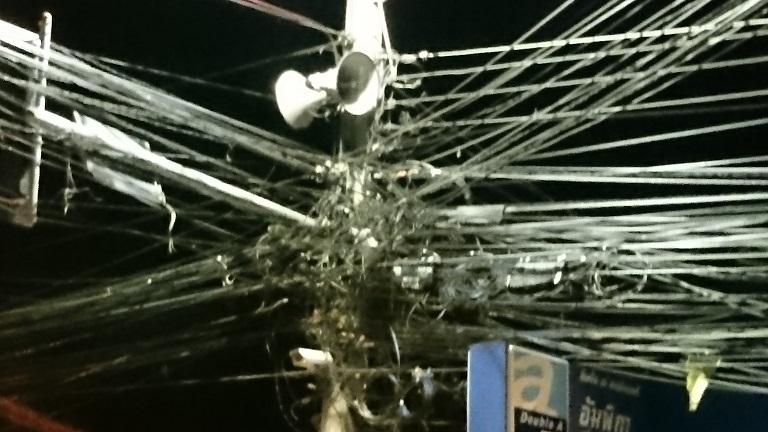 Another great day out in the north.


Moto-Rex


Last edited: