Roi Et Bike Week
April 4 2009
( note this has been translated from Thai so subject to error)
Saturday 04-04-04 1200 hours start of event
1400 Hours ride parade through Roi Et
1700 hours sign up free entry
Vendors will have displays not real clear exactly what they are
Thai Traditional Dancers
Memorabilia Auction Proceeds to be donated to a local school
Sunday
Car Show Audio equipment (not sure on this one)
Party is on, Beautiful ladies dancing
Band Nah Tom Dundi
Sunday the 5th 0900 ride to school to present donations
On to the sights of Roi Et including
This makes the ride worthwhile if nothing else Maha Cheddie Chai Muang Kai included Photos to follow:
Hotels
http://www.sawadee.com/hotel/isan/roietthani/
There are others with cheaper rates I'll work on that a bit.
I'll update it when I get it.
Contacts:
Vendors:
Koon Sang Dang 089-421-7999
Rider Contacts
Koon Abijat 081-058-5430
Koon Sujaa 087-214-2555.
Koon Dordektortao 084-601-3049 ( I like this one kid turtle)
Koon Peedang 087-774-6064
A bit about Rio Et.
The forest park is a great ride. My two cents worth this is a little town with a heart of gold. Issan at it's best
Roi Et
Once a prosperous and extensive community but ravaged by floods, Roi Et has made a come-back as a town of great promise, with its huge Thung Kula Rong Hai (flat-land) being developed into a fertile and productive land. Roi Et is 512 kilometers from Bangkok.
Have your questions about this province answered quickly in our All About Thailand Forums. Post questions about your next holiday as well as culture and language of Thailand.
Book your hotel in Roi-Et before you leave home and save money!
Pha Nam Yoi Forest Park
is located in the northeast of Amphoe Nong Phok, 65 kilometers from Roi Et. Pha Nam Yoi is a large stone cliff having running water and small springs coming out from the cliff all year round. On the hill is a monastery with a large multipurpose and big pagoda of 101 meters in height.
Add Comment (0)
Ku Ka Sing
a large Khmer architecture dating between 1017 -1087 A.D., is located in Amphoe Kaset Wisai. Travel 60 kilometers along Roi Et-Surin Road until arriving Ku Phra Kona and turn right into the road leading to Ku Ka Sing,18 kilometers away. The remains consist of 3 prangs located on the same sand stone basement and rectangular buildings called Bannalai situated at two sides in front. All buildings are surrounded by the wall.
Add Comment (0)
Thung Kula Rong Hai
is a huge flat-land covering four provinces, Surin, Roi Et, Maha - Saraham and Buriram, with an area of about one million acres. The name literally means the Weeping Field of the Kula (a tough nomad people). For it was scorching dry in the summer and totally inundated during the rainy season, with no natural water sources or tall trees to provide shade. However, it has been partially developed developed for agricultural purpose through a land reform project to turn it into a vast productive farming area.
Add Comment (0)
Roi Et Reservoir
about three kilometers from the town center, is another area popular with the people. For it provides both beautiful scenery and restful atmosphere for relaxation.
Add Comment (0)
Wat Klang Ming Muang
is also located in the provincial town. Its monastic hall is more than 200 years old and houses mural paintings depicting the Life of the Lord Buddha. In the reign of King Rama V, the Swearing-In Ceremony was held at this temple.
Add Comment (0)
Wat Buraphaphiram
is situated in the provincial town.The country's highest standing Buddha image, reaching 67.85 meters in height is enshrined in this temple.
Add Comment (0)
Bung Phlan Chai
a lake in the town center which has been deepened to make a beautiful spot for the town people. It is also where the Roi Et town Pillar is located.
Add Comment (0)
Cheddi Chai Muang Kai:
I really can't do justice to this we have 100's of photos from our first visit it's work in progress, supported by the local entrance fee when were there was 0 free. I didn't understand the difference between a Cheddie and a Wat, based on what I saw here this is a fortress designed to protect the province high on a hill with a view of the entire valley. Double defensive wall surrounding it.
The Entrance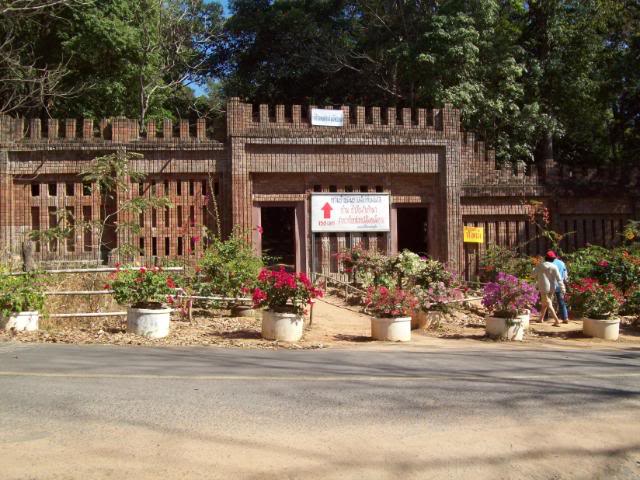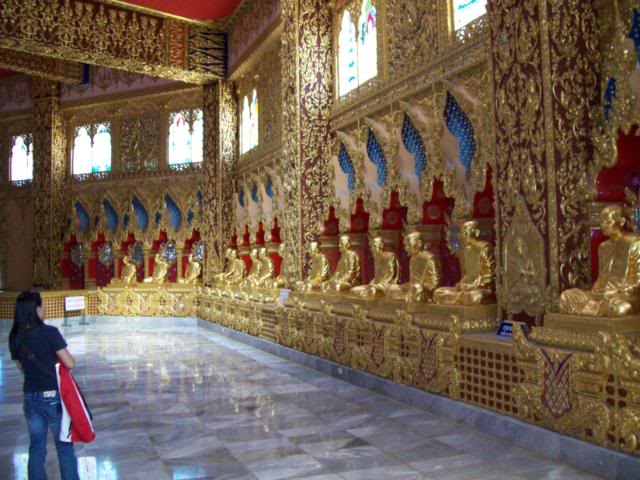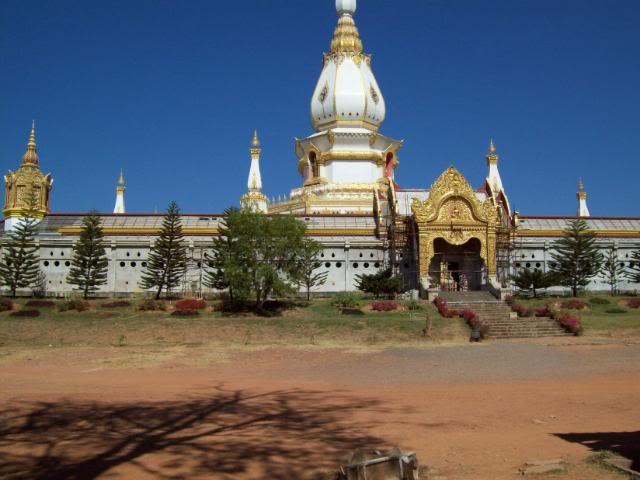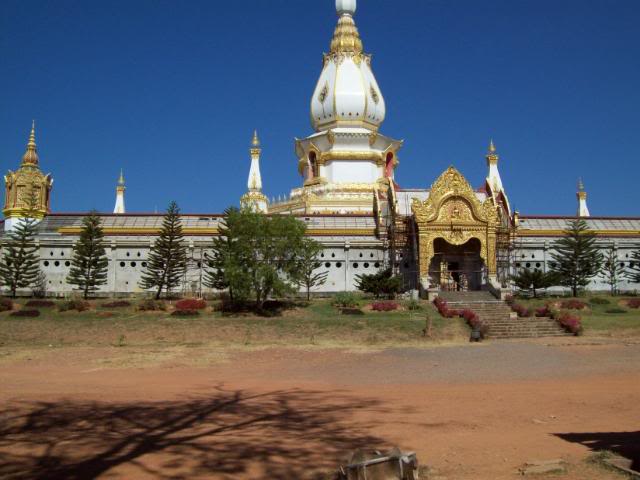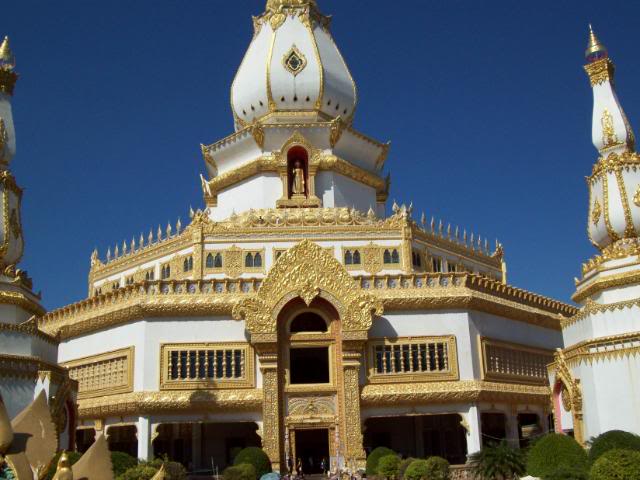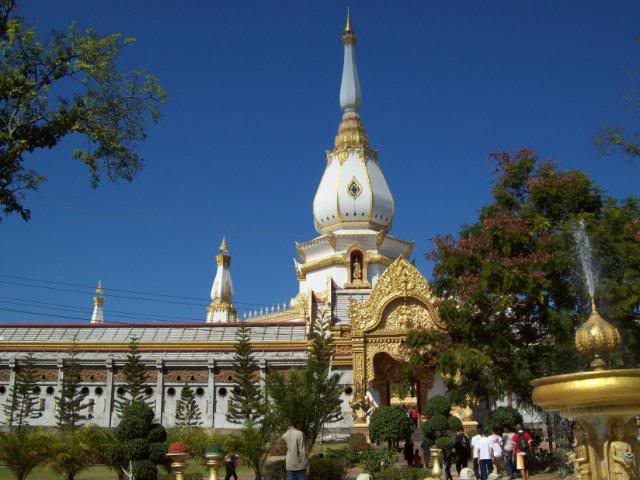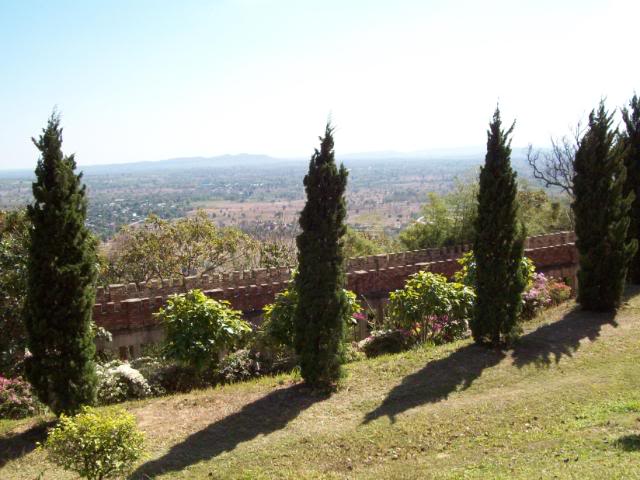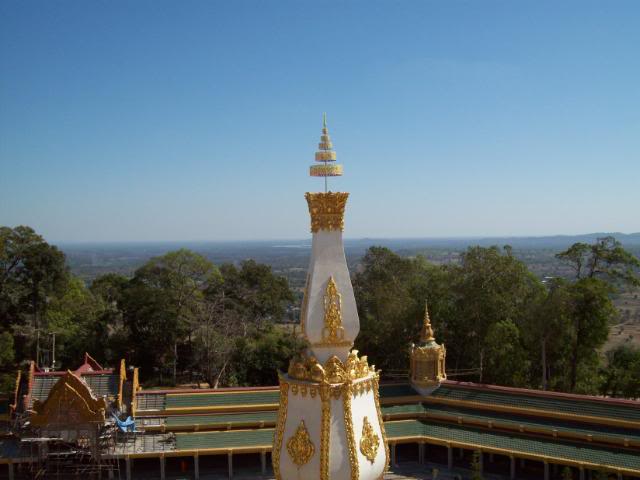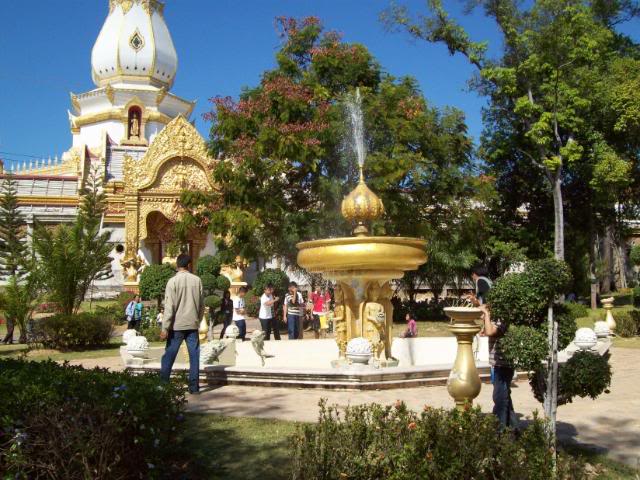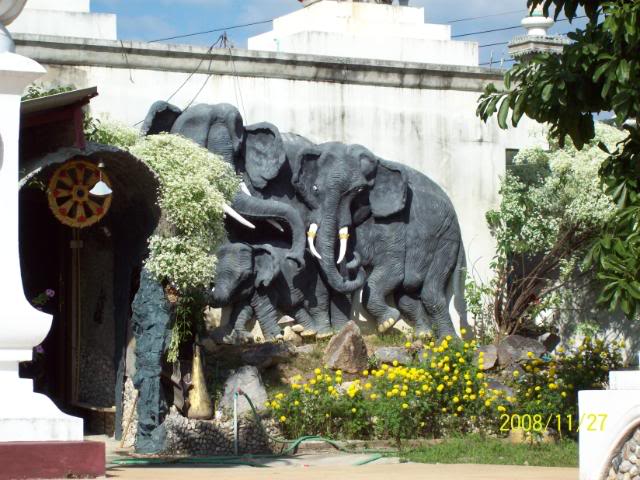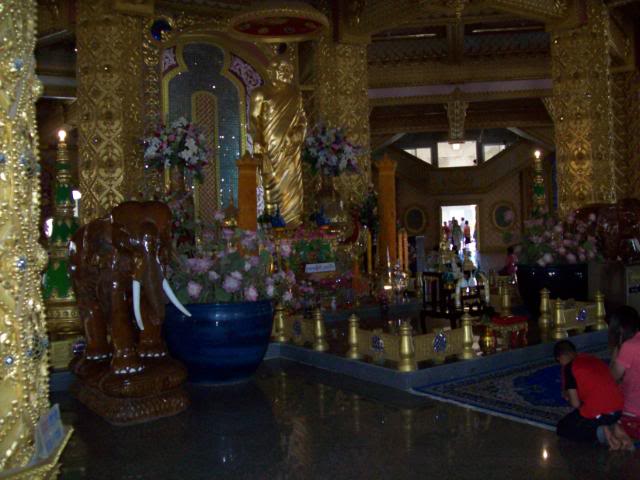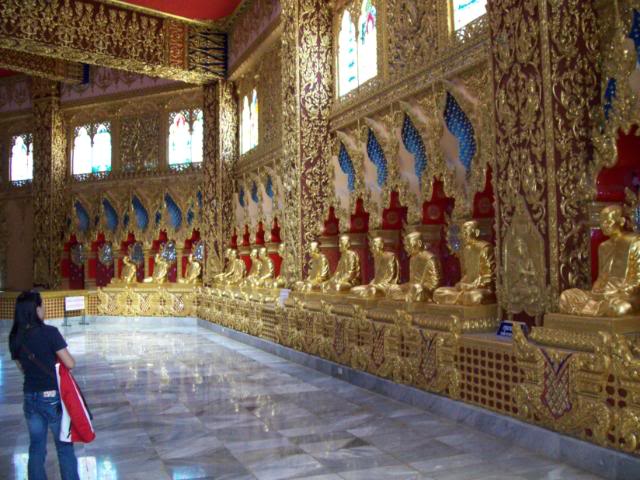 Guys you may have noticed I put a little more effort into this one, There is a reason for that, far as I know their is their first one. Also this is one where our participation can make a difference in some kids lives and have fun doing t. If you can work this one in please do
Hotels Rio Et:
- Pannatda Resort
Address : 251 Moo 16 Tambon Nuea Mueang,
Tel : 043 513 822-4
Fax : 043 512 487
40 Rooms, 300 - 350 baht.
- Mai Thai
Address : 99 Hai Sok Road,
Tel :043 511 136, 043 511 038
112 Rooms, 300 - 1,200
- Sai Thip
Address : 133 Suriyadet Bamrung Road,
Tel : 043 514 028, 043 511 742
66 Rooms, 260 - 380 baht.
- Roi Et City
Address : 78 Ploen Chit Road,
Tel :043 520 387-400, 043 520 401
Fax : 043 520 401
Website :
there are other photos of this trip in my album here …
E-mail : [email
[email protected]
]
[email protected]
[/email]
167 Rooms, 975 - 7,800 baht.
- Saket Nakorn
Address : 66-80 Hai Sok Road,
Tel :043 511 741, 043 511 937, 043 514 058
Fax : 043 511 741
Website :
there are other photos of this trip in my album here …
E-mail : [email
[email protected]
]
[email protected]
[/email]
146 Rooms, 300 - 800 baht.
Best regards,
Kamoltip W.
Information section
E-mail: [email
[email protected]
]
[email protected]
[/email]
Tourism Authority of Thailand (
www.tourismthailand.org
)