In mid April my girlfriend and I did an eight night trip to Koh Chang and Cambodia. We covered 600 km in one day to get to Koh Chang, and camped out at the national park there for two of the three nights we were there. We used Centrepoint ferry to cross to the island, which had very rusty old ferries, but they got us there alright. We bring our own tent and sleeping bag and it helps keep costs down. We've camped out at least a dozen Thai national parks in this way.
Koh Chang was a million times better than Phuket or Samui. Yes there were lots of tourists but it didn't really feel too overrun and dumpy. There is a fantastic Mexican restaurant on the island called Barrio's. This viewpoint was pretty cool. Those are WWII guns. This temple has teeth.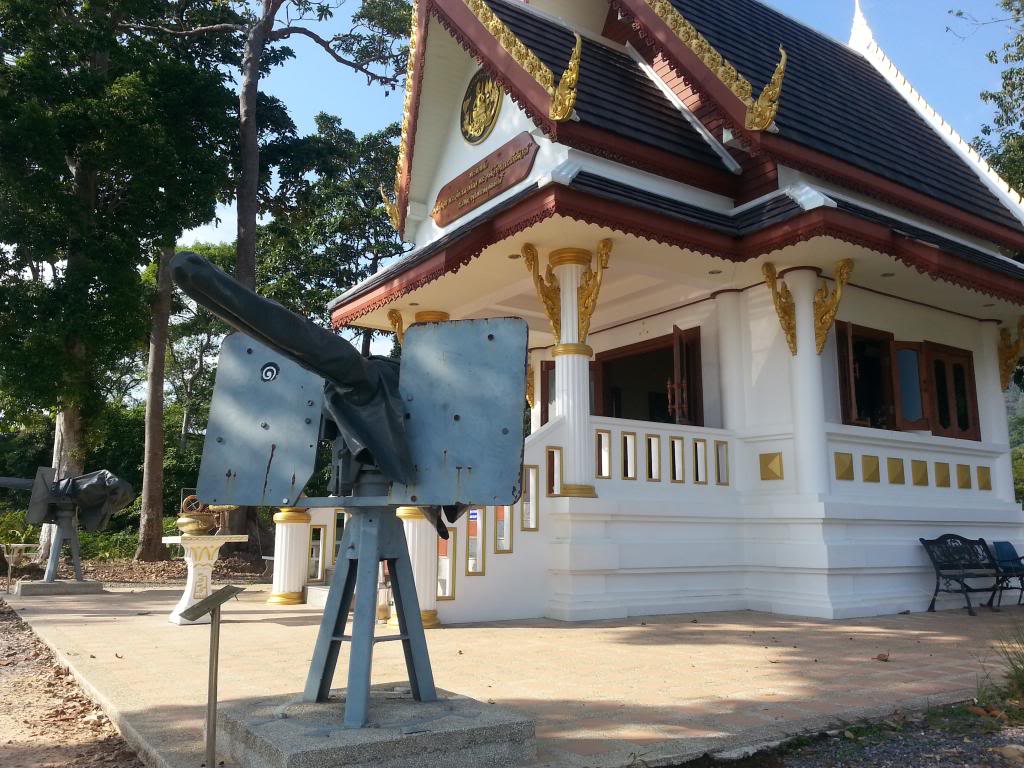 We spent 500 baht each for an all day snorkeling cruise to 4 little islands. Fantastic value. A free taxi ride to the pier, all you can eat food all day, and free coffee were included. There were thousands of fish swarming around the bread they gave us to feed them.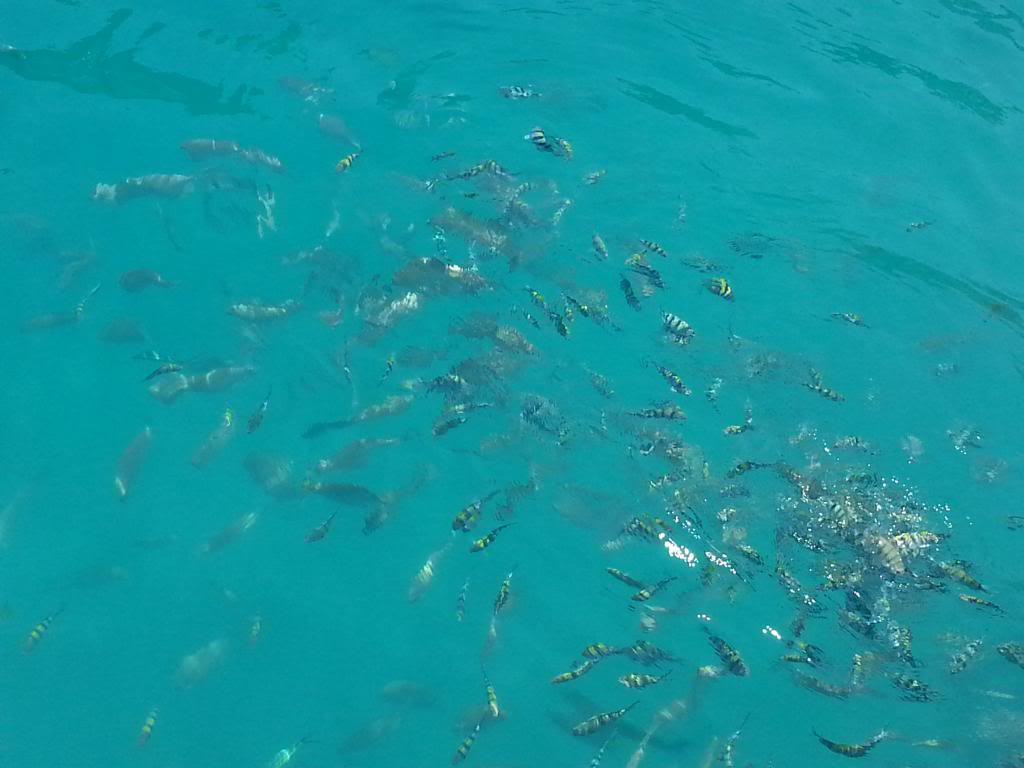 After Koh Chang we headed east to Koh Kong. Things at the border went smoothly enough, though i had to pay 120 baht to the gatekeeper on the Cambodia side. We stayed at a 500 baht hotel in Koh Kong that was quite nice, and ate at a place called Fat Sam's which is owned by a Scottish guy. He was very helpful in giving me advice for my trip. We had planned on just driving north through the Cardamom mountains to get to Siem Reap, but were told that the road wasn't good enough for my bike. We would have to take the long way, through Phnom Penh. Sure why not.
We stopped at Tatai waterfall about 15 km outside Koh Kong city. I would imagine it would be great in the rainy season, but in April it seemed a little dirty so i didn't swim in it.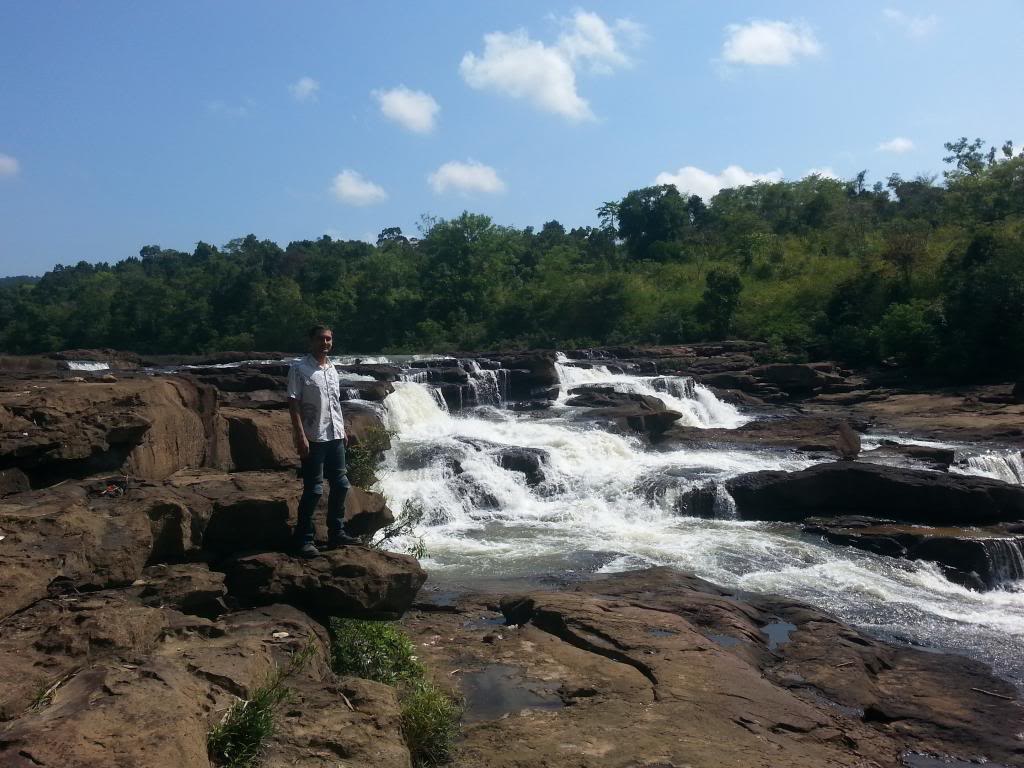 We continued on route 48 (about 70% good road, but with bad patches) until we were close to Kampot. Here we took a left on route 32, which is a gorgeous and freshly paved road, and drove up the mountain to the Casino and the old French hotel and church.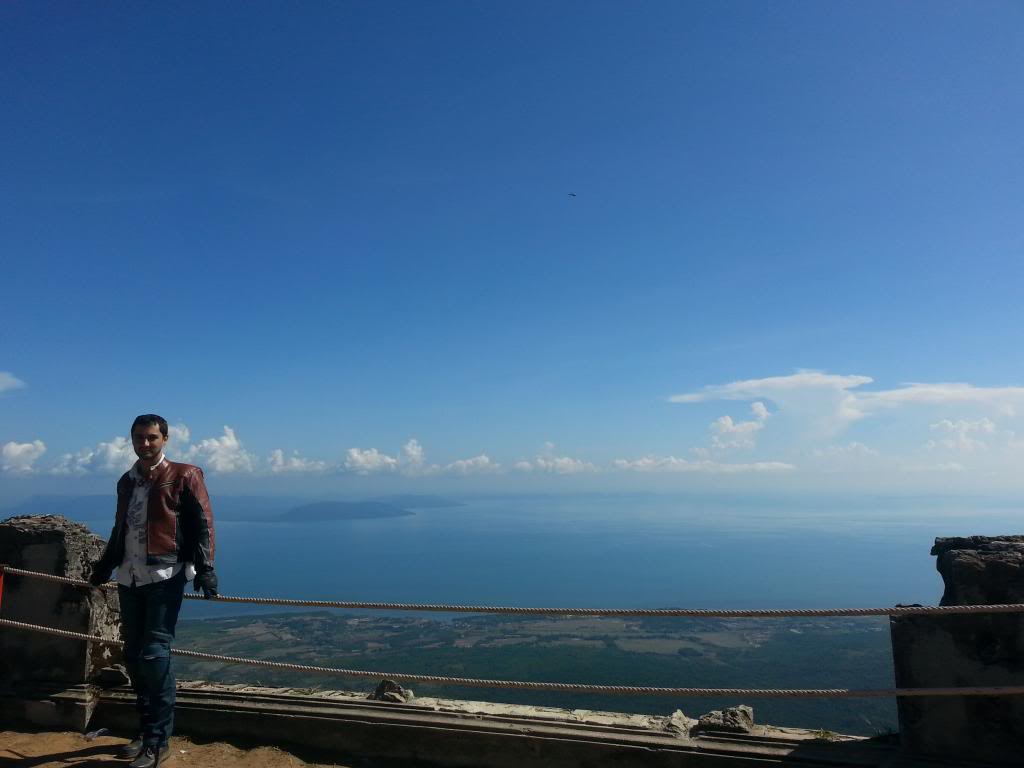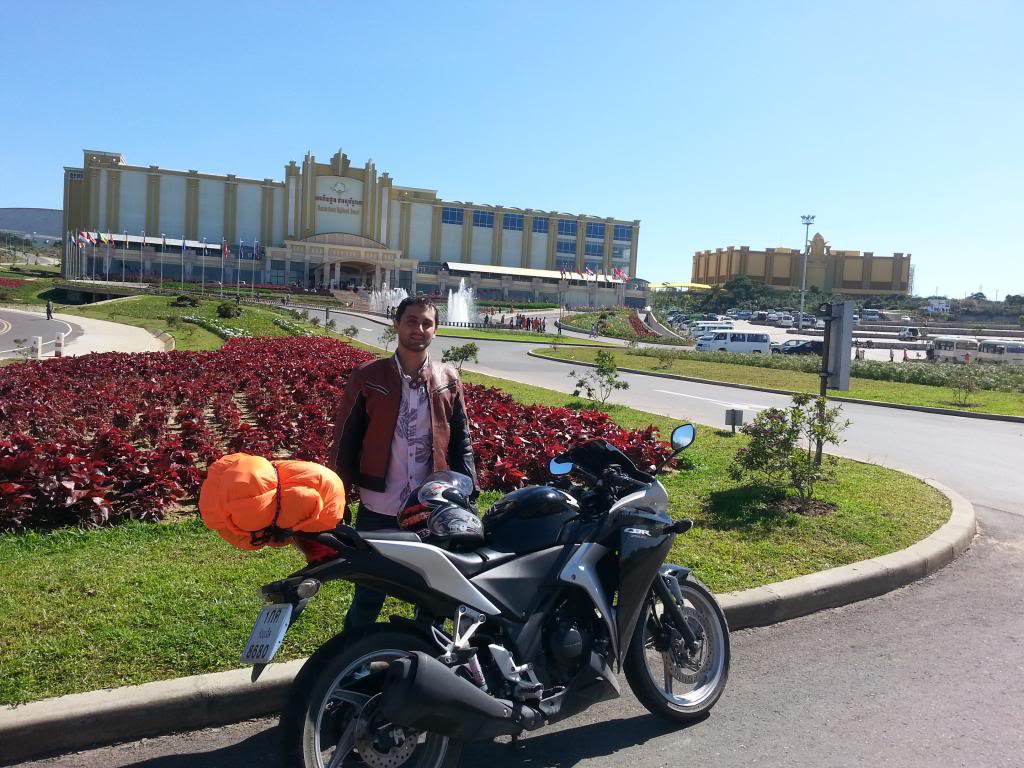 The French hotel was kind of disappointing, because they had stripped all the old paint off and removed everything. Instead of a haunted house vibe, it just felt like a concrete construction site in progress. The casino hotel looked nice, but 80 dollars a night was a little rich for my blood.
We pressed on to Kampot and got a hotel room for 15 dollars. The river in Kampot is a nice place for a stroll.
Next we headed to Phnom Penh. The road from Kampot to Phnom Penh was pretty good, but we got lost in the city for a little while. We walked over to the genocide museum and did the tour. It made me wanna read up on the Khmer rouge.
We left Phnom Penh the next day and headed up route 6 towards Siem Reap. I was expecting that the road connecting the two most important cities in the country would be decent. Boy was I wrong. The first 150 km were all dirt and potholes. It looked like that stretch was permanently under construction, and we only saw like 5 people working on the road the whole way. Sorry to shit on a country that has suffered so much, but it blew my mind that 800 years ago they were able to build Angkor Wat, and now they seem unable to make this much needed highway. Halfway to Siem Reap the road improved a lot. This brightened my mood.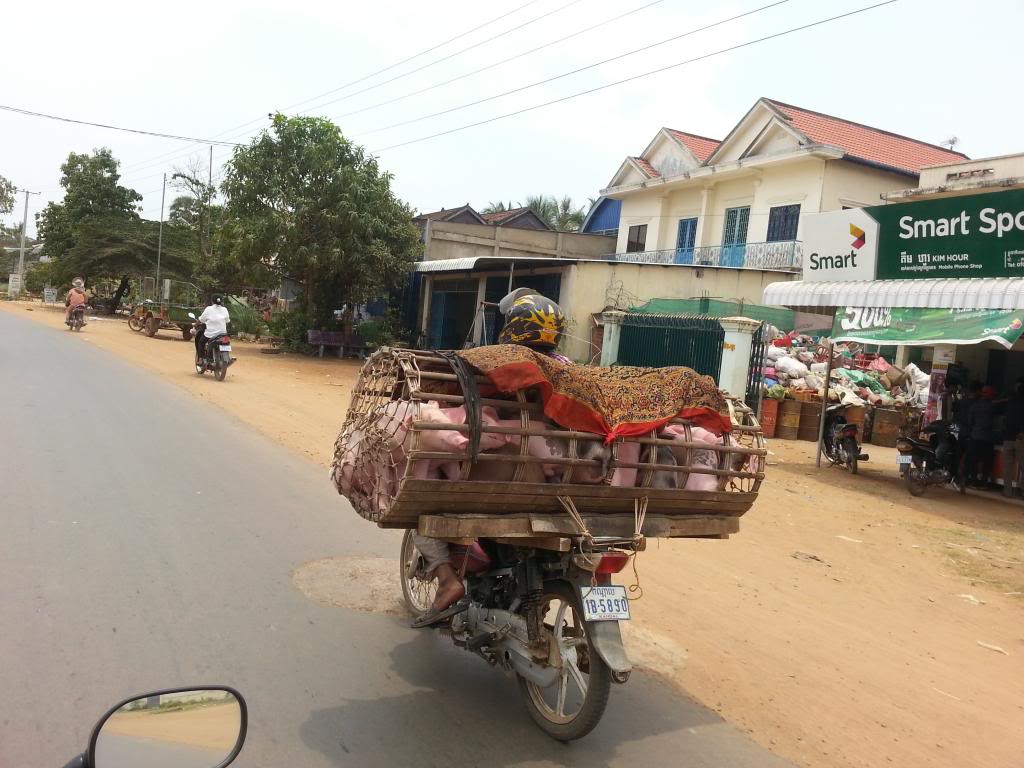 And how the hell did this car with Oklahoma Plates get here? Possibly stolen and smuggled on a boat? Or maybe the owner just thinks he is cool having an american plate?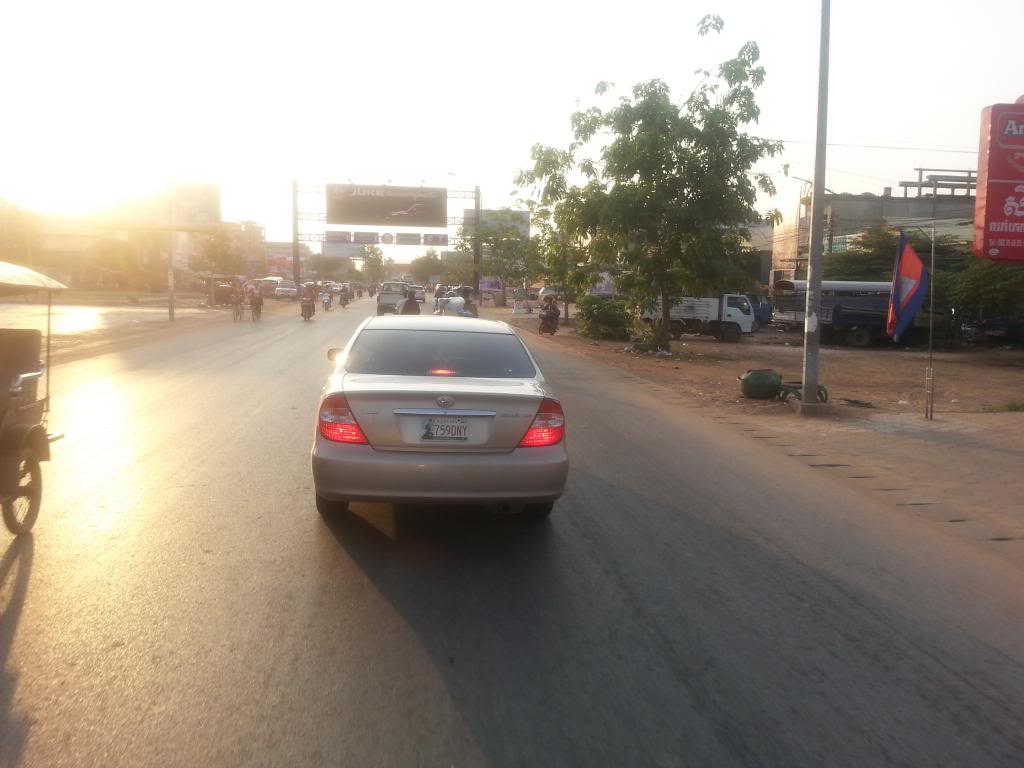 Well we did the whole Angkor Wat thing. We really enjoyed it but i'm not gonna bother posting pics because we took so many and everyones seen pics of these temples before. We spent 1 day at Angkor Wat and left the next day early in the morning. We drove up to Anlong Veng on a very nice highway, and crossed over into thailand smoothly. We made it back to Roi et in only 6 hours from Siem Reap. All in all a good and successful trip.