Administrator
Staff member
Jan 16, 2003
12,521
2,944
113
67
Continued from
Loei - Chiang Khan - Nong Khai
and
Dad'n Dave Go To Dan Sai - Phi Ta Khon 2009
I managed to sneak in across the Friendship Bridge with a special one-off permit.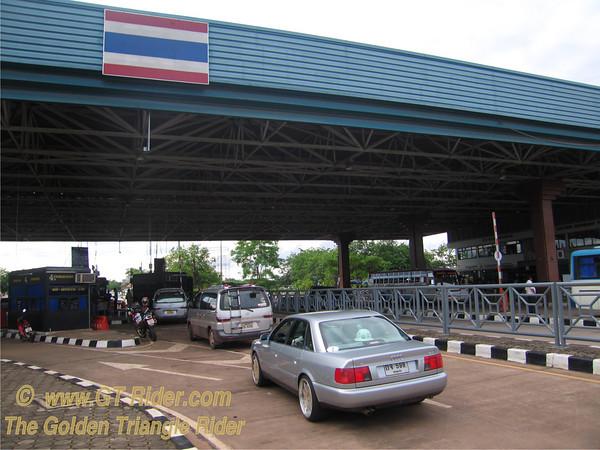 This is a bit better than having to ride 140 kms downstream from Nong Khai to Bun Kan, get on a car ferry to cross the Mekong to Pakxan & then ride back upstream 150 kms to Vientiane.
After a mere 3 quiet nights in Vientiane it was time to hit the road south on Route 13 to Don Khong + the Mekong Falls at Khone Phapaeng.
Route 13 South is not the same as Route 13 North & lacks a few corners.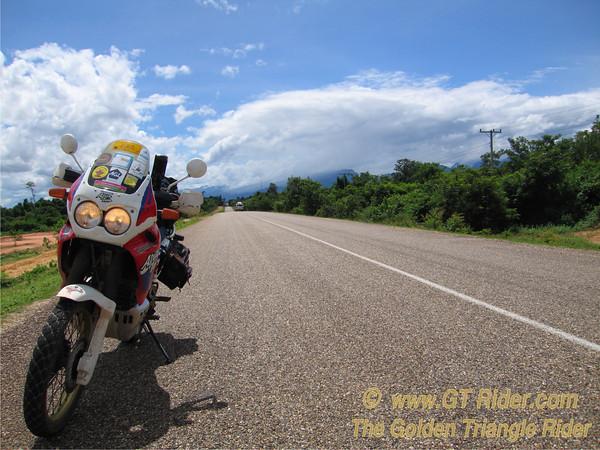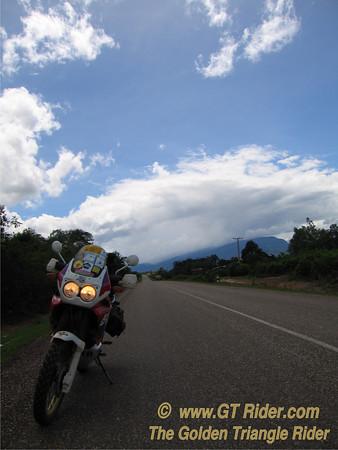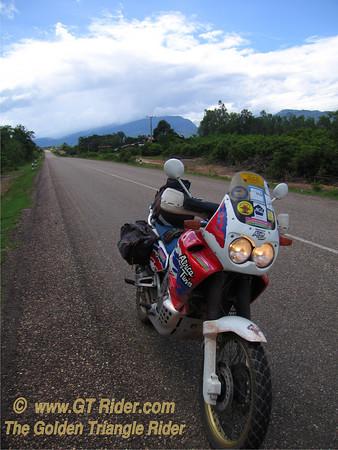 Fortunately for me the weather was absolutely glorious & I had a superb run south.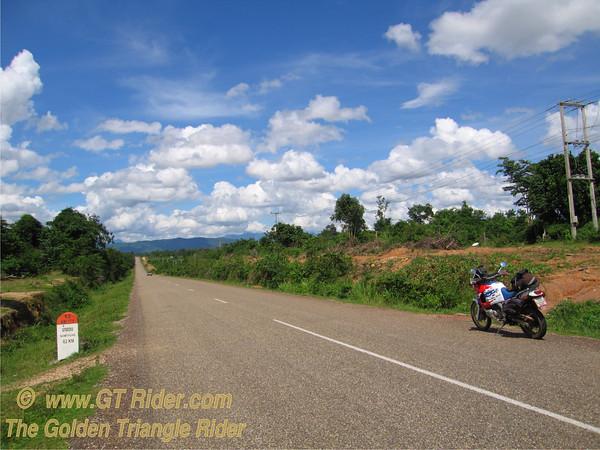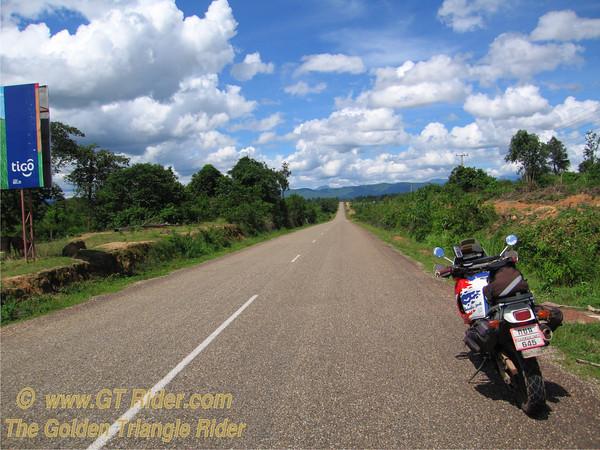 Plus you had the Tigo signs to brighten up your journey along the way.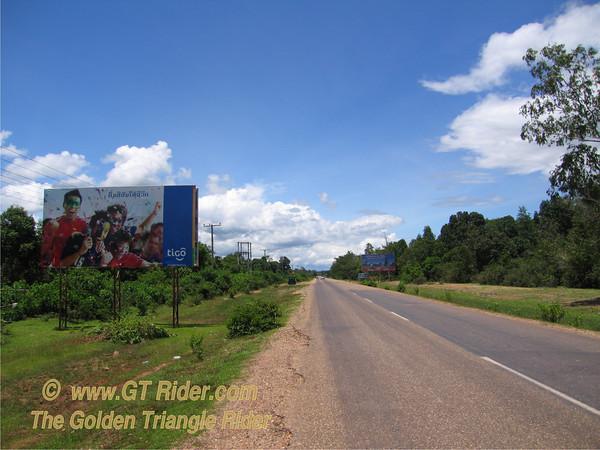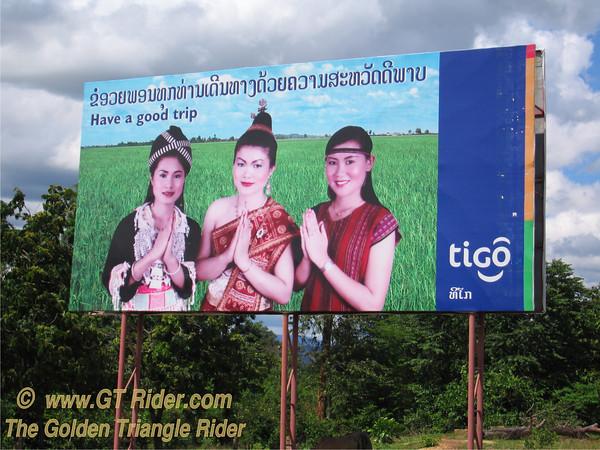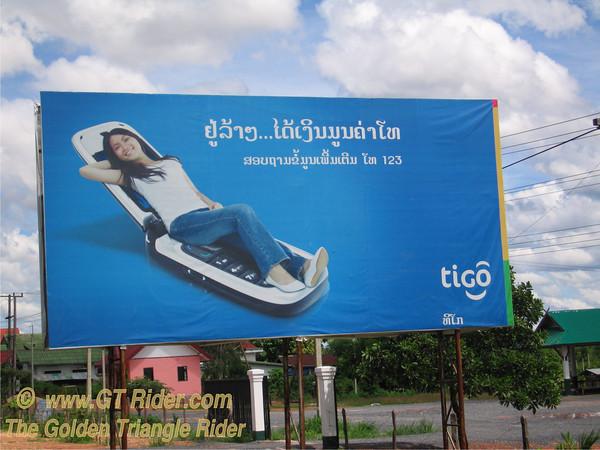 A tight corner on R13 South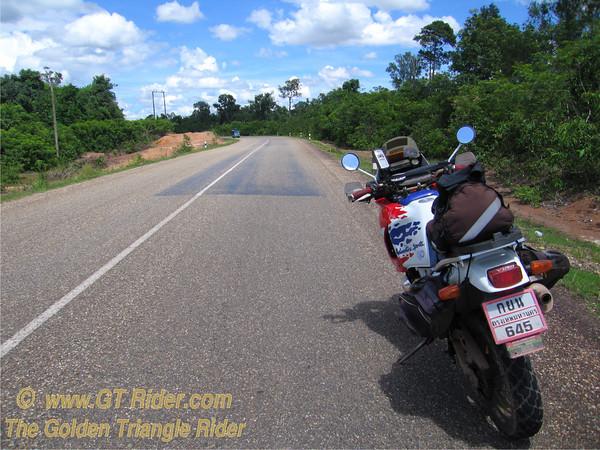 The weather was so good that the road did not even feel boring: the air 'n sky was so fresh, clean & blue + magnificent green fields...I thought life was really good, even on a flat straight road!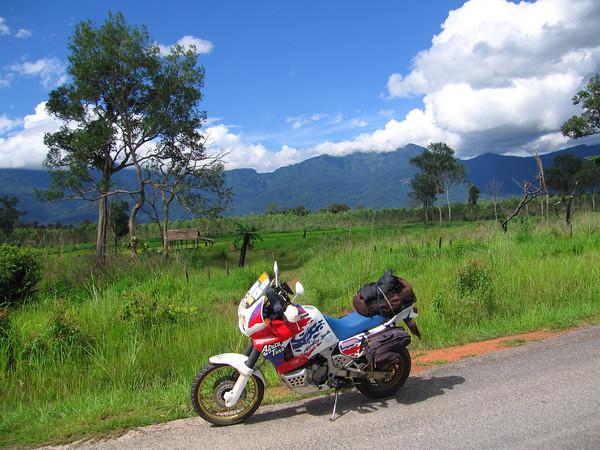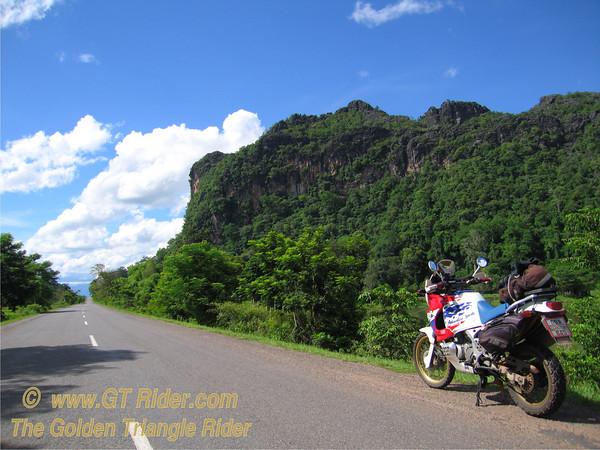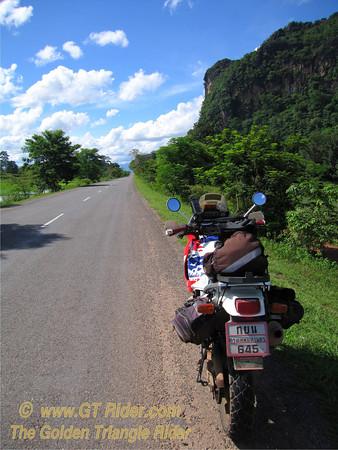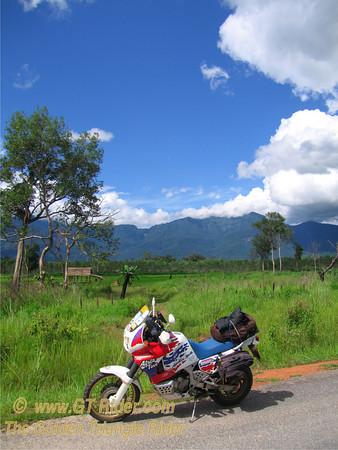 Indeed it was so good it felt intoxicating & I did not even need a beer!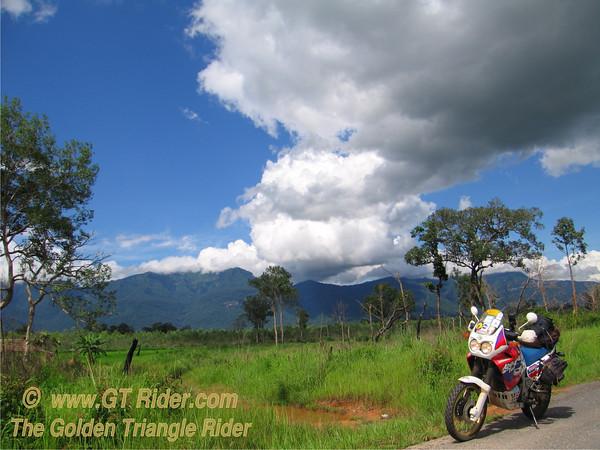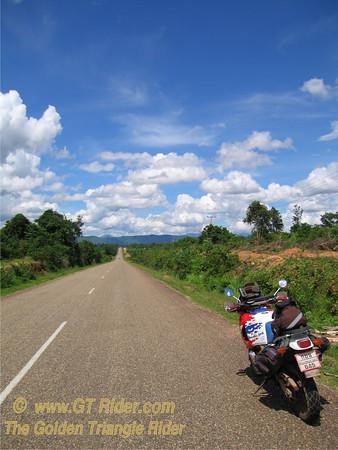 But get intoxicated & crash & you might end up at the Nasaad Regional Hospital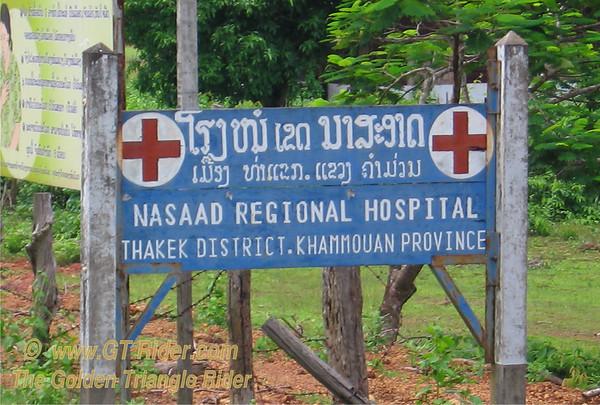 Somewhere you would not want to end up in Laos - the local regional hospital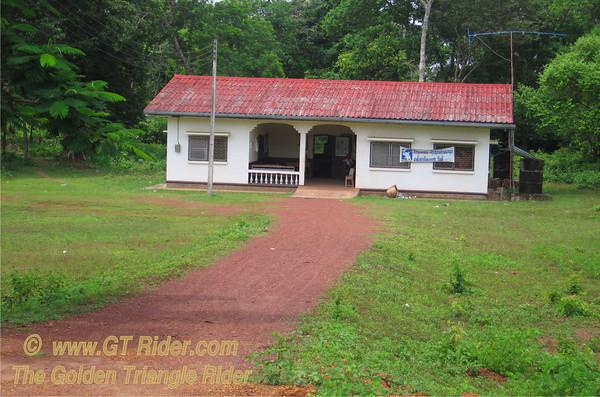 For all you guys wanting to ride in Laos - look at the hospital above & think about what standard of treatment & establishment you are going to get = you DON'T want to crash in Laos!
After a night in Tha Kek where you can get the GT Rider Laos map at
1. Travel Lodge
2. Inthira Hotel / Green Discovery
3. Riveria Hotel
it was onto Savannakhet.
In Savan this time round I tried the old Mekong Hotel, but the place is a little too old & run down for my money = no serious recommendation.
In Savannakhet you can now get the GT Rider Laos map at the LNTA Tourism Office.
From Savannakhet south the weather was cool overcast & the countryside cool green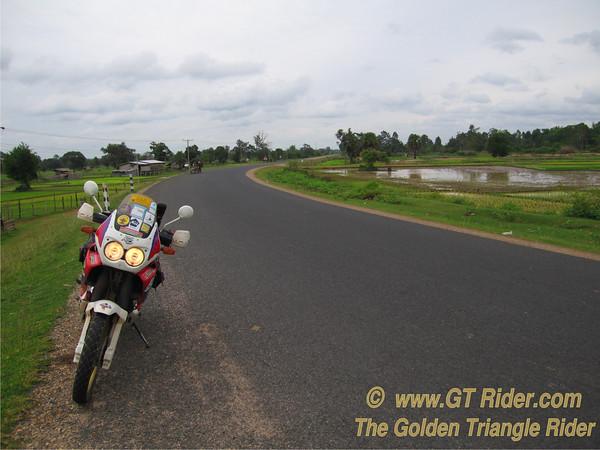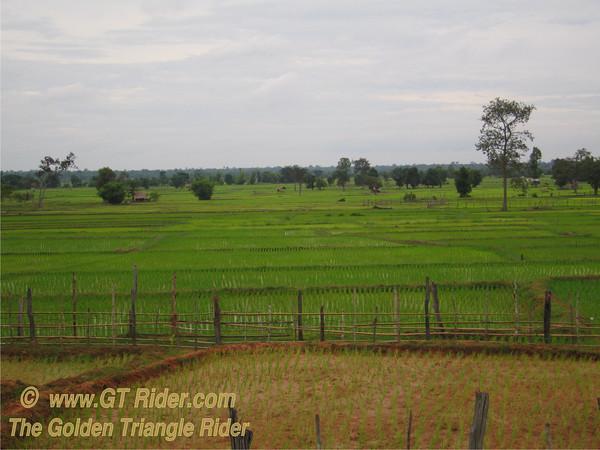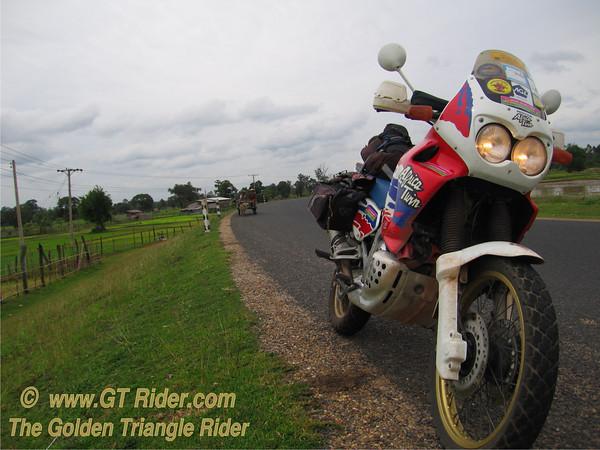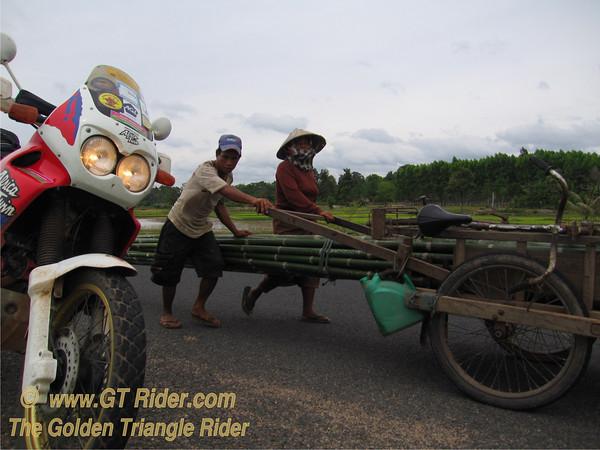 Next stop after Savannakhet is Pakxe, where the Sedon River runs into the Mekong.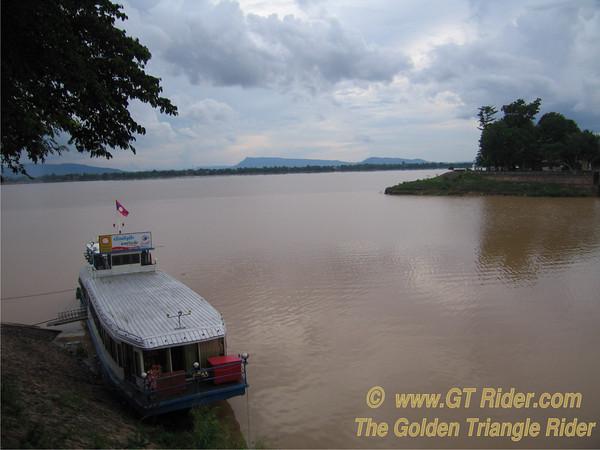 In Pakxe it was the Lao Chaleune Hotel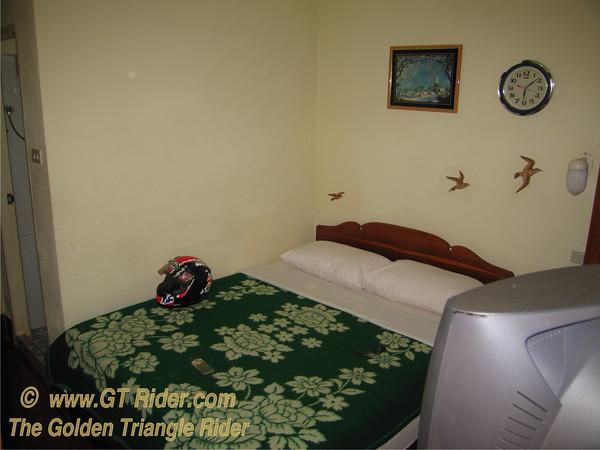 good value for money at 90,000 kip a night = 380 baht.
Pakxe old town view from the Lao Chaleune Hotel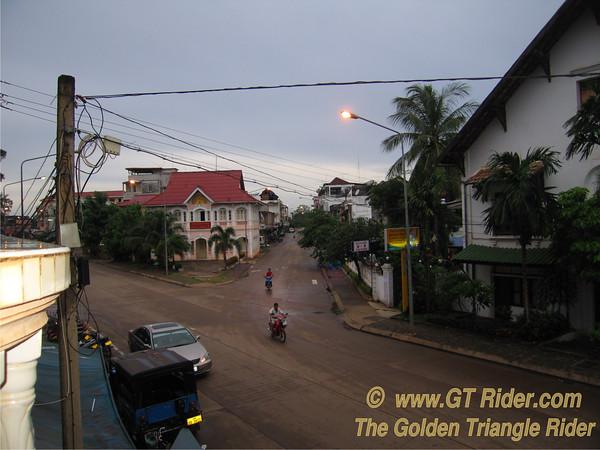 In Pakxe, the Mekong Lanexang Boat Restaurant is a popular tourist restaurant on the Mekong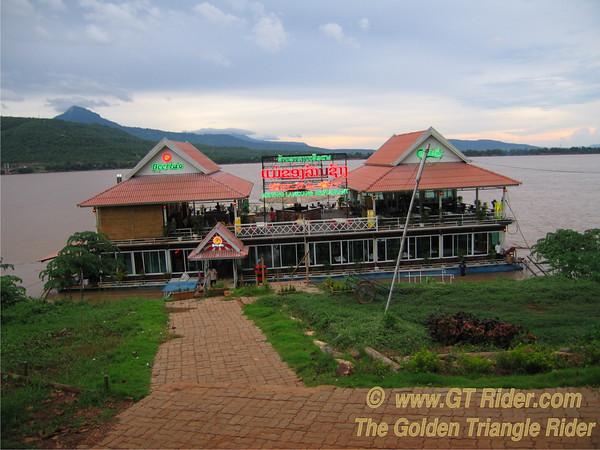 Last edited: